Boot Camp 1 – Sunday, March 22, 2009, 8-10am –
Island Life Studio & Power Station Beach
---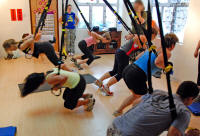 Getting the heart rate up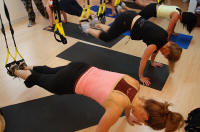 Core exercise 101 – T.R.X. Prone plank double knee tucks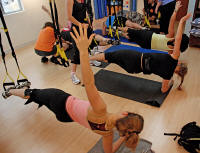 Core exercise 101 – T.R.X. Side Plank twists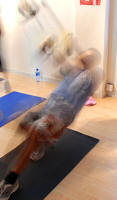 T.R.X. Lat Pull King!!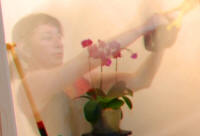 Perfect specimen of a beautiful and strong look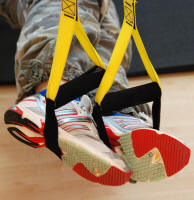 First class gear for a first class bootcamp!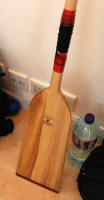 Many paddling clubs picking up the T.R.X. workout this year!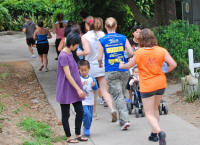 Enjoying the downhill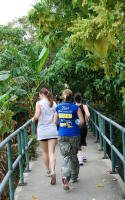 Enjoying a breath of fresh air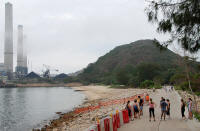 Perfect Bootcamp weather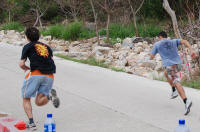 "CHARGE!!!"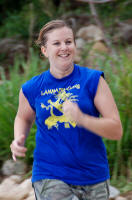 Happy VP of Lamma Ladies Dragon Boat Club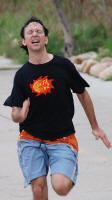 There's no "wish", "should" or "try" in Bootcamp there's only I WILL!
---

Learning to crawl in preparation for our graduation day out at the WAR GAMES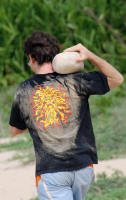 Arms getting tired…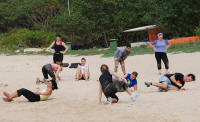 Learning to drop n' roll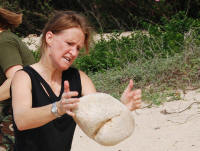 "made it!"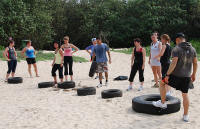 What's a bootcamp without tires?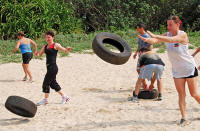 "and ssss-wing!"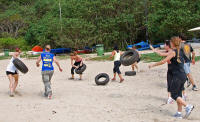 "last one back's a rotten potato."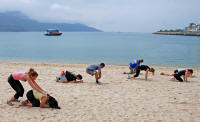 Be the Frog
---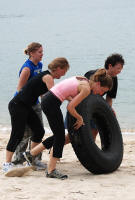 Gigantic tire flips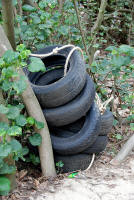 Our stash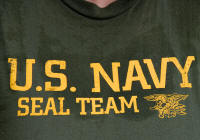 Navy seal bootcamp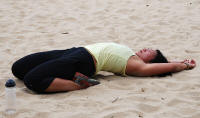 Nothing like a good stretch after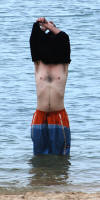 ...or a good cooling off
---
To send comments, get more info, get high-res files for printing, or to publish your own Lamma-related photos & galleries on Lamma.com.hk, email Lamma-Gung.

All pictures and text may be freely reproduced for non-commercial purposes only,
but only with explicit permission from the author, photographer or artist.

Commercial enquiries are most welcome! Last update: June 20, 2009 02:00 PM

© 2009 Lamma-Gung, Compunicate! Web Publishing, e-Marketing & Photography. All rights reserved.

<!/td><!/tr><!/table>