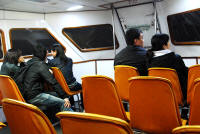 Rainbow's boat from YSW ferry pier, direct to Sok Kwu Wan & back.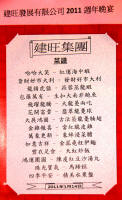 Dinner Menu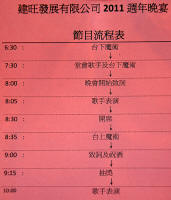 Schedule of entertainment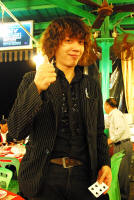 Wandering magician, going from table to table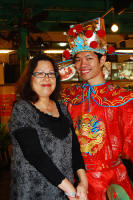 God of Fortune, available for photo ops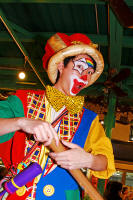 Want a balloon animal?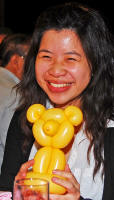 Don't they look alike?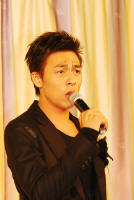 Bond Chan from TVB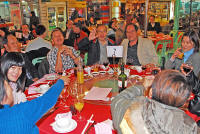 North Lamma table: Chairman Chan & friends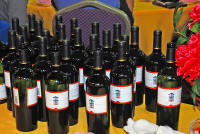 Unlimited booze, but few drinkers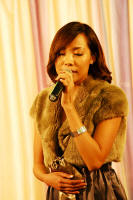 Anita Kwan, TVB, Miss-HK 2002 contestant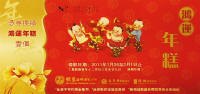 Table prizes for everybody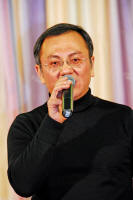 Paul Lam, King Wong's GM, entertaining the troops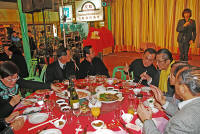 Head table, tycoons & family only?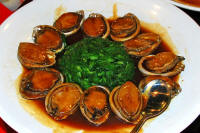 Abalone, one of 12 courses