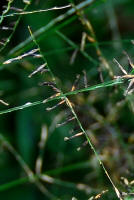 The seedy hitchhikers. The hooked tips break off when pulled from your clothes.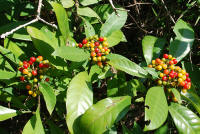 Edible? Wanna try?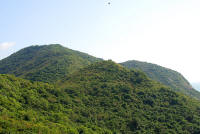 Ngai Tau, SE-most hill of Lamma. That's where I tried (and failed) to get to!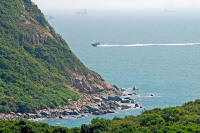 Smuggler's speedboat?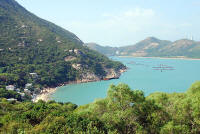 High above Mo Tat Wan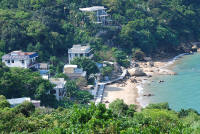 Mo Tat Wan beach, lunch awaits!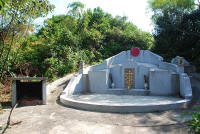 Loads of graves in these hills, graves with amazing views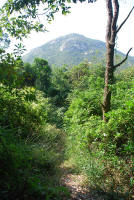 Ling Kok Shan in the distance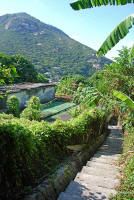 Descending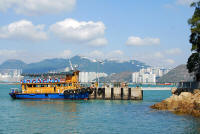 Chuen Kee ferry @ Mo Tat Wan pier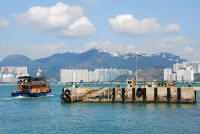 Departing for Aberdeen Fish Market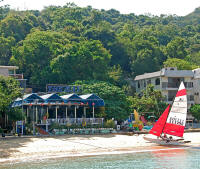 Park your sailboat just outside The Bay Rest.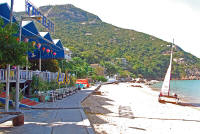 Beach promenade, with watersports facilities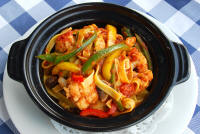 Lunch in The Bay Rest., veggie pasta with a glass of white wine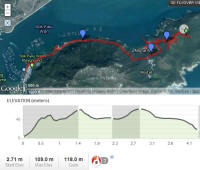 iMapMyHike from the GPS in my 2nd-hand Samsung Ace phone.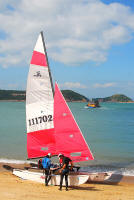 Leaving The Bay on their sailboat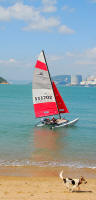 Typically Lamma?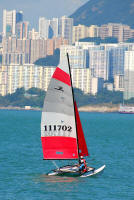 Back home to the concrete jungle on the other side of the East Lamma Channel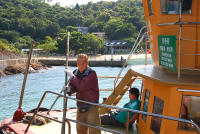 Chuen Kee ferry arriving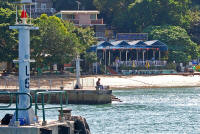 2 ferry piers putside The Bay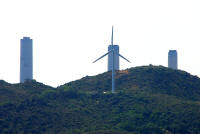 Why not mount windturbines on top of the smokestacks?! (shot from ferry to Aberdeen)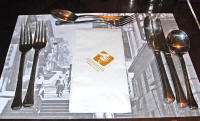 Dinner in a place with way too much cutlery (Excelsior Hotel, Causeway Bay)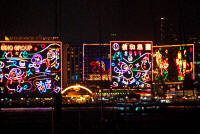 A quite different view from our dinner table: Tsim Sha Tsui