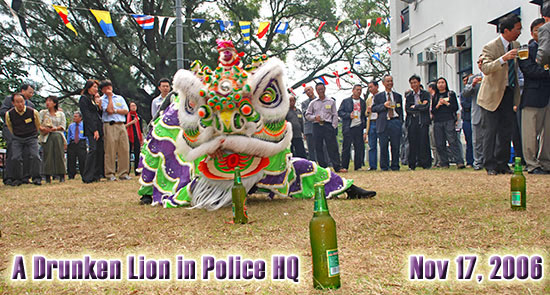 All photos taken by Lamma-Gung during a visit to the regional police headquarters on Cheung Chau.
If you'd like print-quality files of any picture below, email me. For non-commercial purposes, they're free!
---
I was invited to the yearly Public Relations Reception of the Islands District's police force on Fri, Nov 17. A police launch picked up the District Councillors, local dignitaries and community group heads - plus one "Managing Editor of Lamma-zine" - from the major Outlying Islands (Lantau, Peng Chau and Lamma), taking us to Police HQ in Cheung Chau and back.
The happy celebration consisted of the usual blessings, roast pigs, a drunken lion dance (see above), policemen presenting awards to each other, and, last but most importantly, a big buffet & bar! I even got a guided tour of the HQ building, including the tiny, harsh holding cells. Maybe, this served as a stern warning for me if I'd ever publish anything "naughty" about our valiant police force? Oops, too late! This might have been the last time they've invited me to their party...
---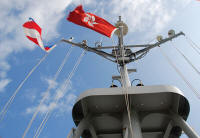 Police launch Yung Shue Wan direct to Cheung Chau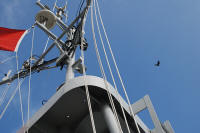 Is this bird leading the way?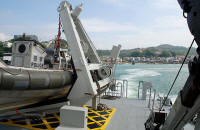 Leaving YSW harbour, "Lamma Winds" in the distance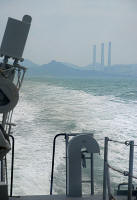 A most unusual point of view of the 3 chimneys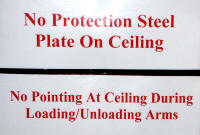 Don't hurt hurt somebody on the top floor when you're firing a weapon by mistake!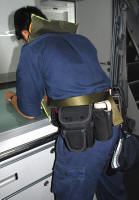 Well-equipped...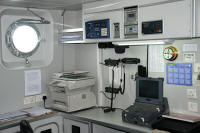 Lower bridge room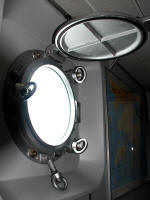 Porthole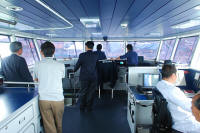 On the main bridge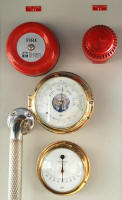 Precision instruments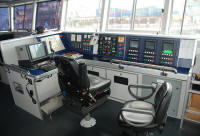 Command console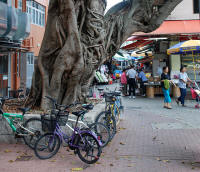 Cheung Chau banyan tree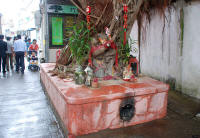 Tree altar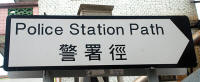 This way!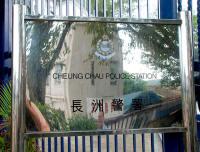 Well-polished door sign

The crowd has assembled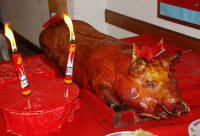 Suckling pig offferings

The awards are awaiting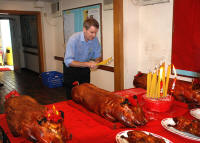 Blessing ceremony to Tin Hau goddess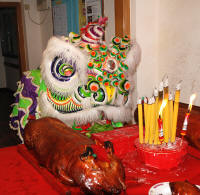 The lion wants to be fed as well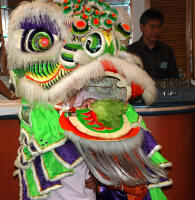 Yummy salad!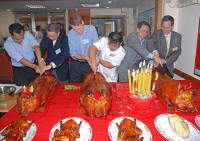 It takes two to cut each roast pig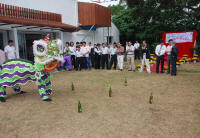 The bottles are ready for the Drunken Lion Dance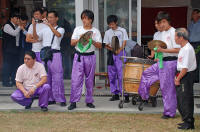 The music's playing and makes the lion dance!
---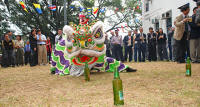 Cool beer! Even a lion can't resist!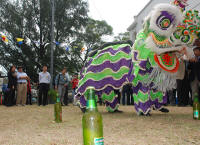 Getting closer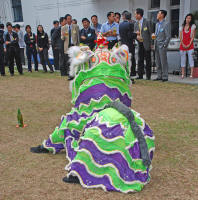 Too much beer!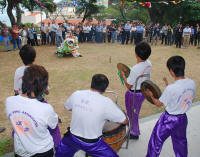 The lion's becoming tipsy, stumbling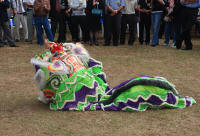 Falling asleep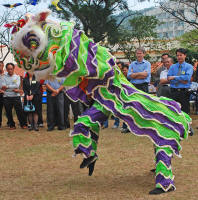 Revived, fitter than ever!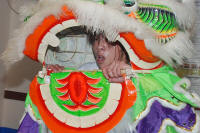 It's so hot in here!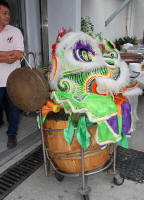 After the dance...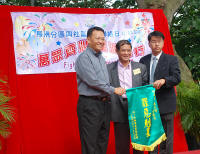 Inspector Woooo-Woooo and Mr Chik accepting another award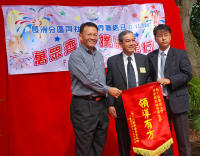 w/Yung Shue Wan's 2nd District Councillor, Fong Kam Hung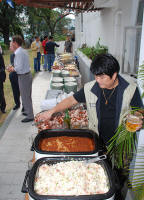 The buffet is open now!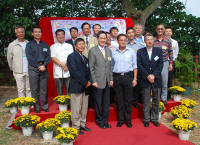 Group mug shot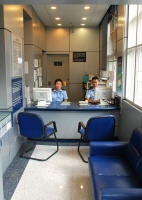 Reception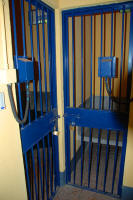 Holiding cells inside Police HQ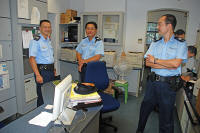 Ready to arrest any bad guys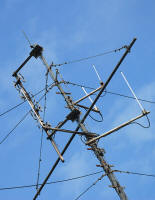 Huge antennaes on the rooftop
Leaving the police station... Lamma Police would like one of these mini-cars!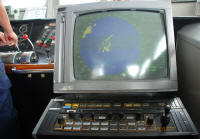 Radar map of Cheung Chau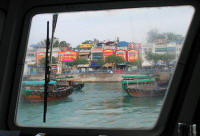 Leaving the island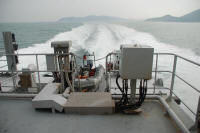 This beats the ferry by miles!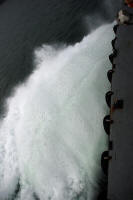 Returning home at high speed
P.S. To take photos of your event, email me! If the photos can be used in the Lamma-zine,
then I might not even charge you for the photo shoot!
---
To send comments, get more info, get high-res files for printing, or to publish your own Lamma-related photos & galleries on Lamma.com.hk, email Lamma-Gung.

All pictures and text may be freely reproduced for non-commercial purposes only,
but only with explicit permission from the author, photographer or artist.

Commercial enquiries are most welcome! Last update: May 05, 2008 03:43 PM

© 2008 Lamma-Gung, Compunicate! Web Publishing, e-Marketing & Photography. All rights reserved.

<!/td><!/tr><!/table>