Healing Art Workshops
Healing Art is back. After spending 3 months at the Findhorn community in Scotland, partaking of a wondrous and amazing arts course, Deirdre is back in HongKong to offer two day-long workshops in Healing Art.

Workshop 1: Tapping into the Creative Pulse:
Sun 20 June, Wed 30 June, Sun 4 & 25 July
This workshop focuses on exploring different sorts of art materials and experiencing different types of techniques that help access that inner part of you that wants to create. No previous art experience is necessary, just a willingness to play with art tools and see what happens.
Click here for a photo gallery of this workshop!
Workshop 2: Healing Art: Deepening the Creative Vision:
Wed 23 June, Sun 25 July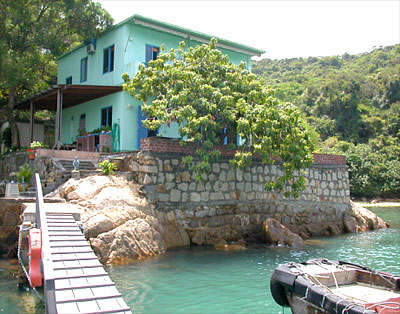 The intention in this workshop is to build on the experiences gained, and go a little deeper in seeking the inner vision. A variety of art materials and different techniques will again be used to inspire the image making. Sharing the experience of the process of 'making art' within the group is an integral part of the workshop.

Each workshop cost HK$550 for the day, inclusive of materials and lunch.
Contact Deirdre: healingart_hk@hotmail.com,
Tel 2982 6936.
Venue: The GreenHouse, Luk Chau, Lamma Island, from 10am – 6 pm.
A pleasant hour's walk/hike from Yung Shue Wan or sampan from Aberdeen direct to the door.
Maximum 8 people (other dates by arrangement, a minimum of 4 people required.)
---

What is Healing Art?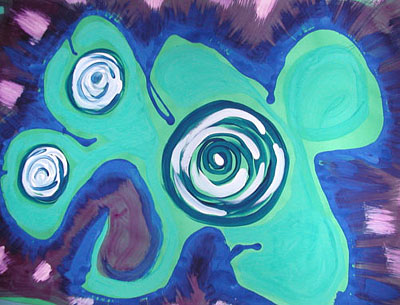 Healing Art offers a chance for you get in touch with your creative self using a variety of different art materials in a fun and relaxed setting. No particular art technique is needed; no experience in art is necessary. The value of Healing Art lies in the process, the making of the art, the doing of it. The act of creating, by itself, helps bring balance to our psyche.
It is a fairly well established fact that thoughts and feelings at the unconscious level are more easily expressed in images rather than words. The eminent psychotherapist CG Jung used drawing and painting as a tool to access his own unconscious, as well as encouraging his patients to paint. This work-shop is not therapy, but it is about looking within. How deep and how fast you go is very much up to you. It is also about enjoying the process of creating and having fun with paint!
What is included?
The day is made up of a number of sessions, each based around the creation of an image. You will be provided with many different kinds of art materials: paints, crayons, craft paper, glitter, glue etc with which to create your image. Certain techniques e.g. meditation, visualizations or movement, may be used to help release creative energies. After each session, there will be a group discussion where you will have the opportunity to share within the group both your artwork and anything you wish to say about it.
Cheers,
Deirdre