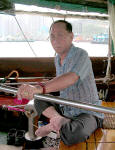 Sharing a $70 sampan ride from Aberdeen to Luk Chau, NE Lamma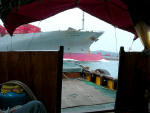 Close encounter in the East Lamma Channel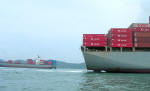 Two container freighters crossing each other in front of us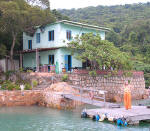 Warm welcome at the GreenHouse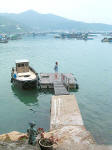 It's got its very own boat pier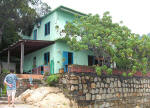 Entering a rural hideaway & art centre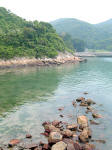 View from the terrace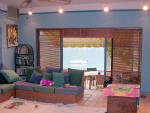 The living room, eh, workshop area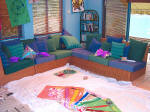 Attention, don't step into wet paint!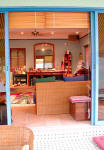 What a cozy and inspiring place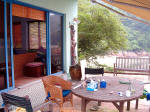 Seaview terrace, creative space and lunch spot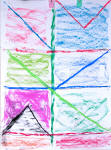 1st exercise: meditate together, then create the image that formed in your mind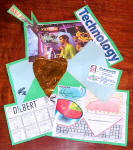 Lamma-Gung's cut-and-paste: Modern technology vs. nature/emotions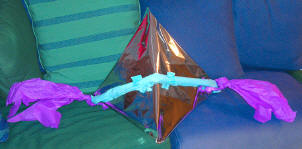 2nd exercise: Look deep into each other's eyes and create what you saw: Diamond with blindfolds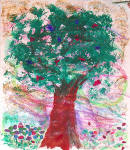 A tree, colourful mist and candy flowers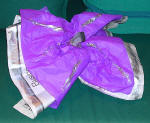 Looking into Lamma-Gung's eyes: Pink flower & healer's feather, surrounded by computer-like newsprint.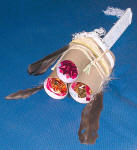 Lamma-Gung's creation: 2 fiery-golden eyes with a 3rd (chakra) eye & feathers, forming an Indian totem. The lady accepted it as a present.