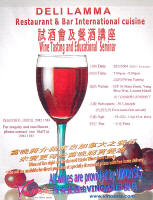 Announcement poster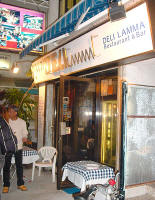 Prafull welcoming people to the first wine tasting of the millennium!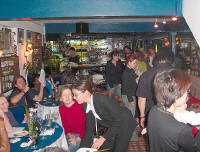 Meeting & greeting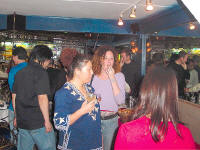 A mixed & sophisticated crowd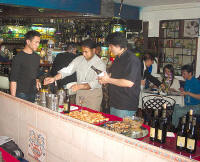 Didn't you try this bottle already?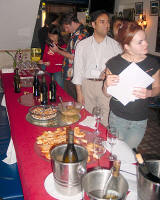 Free wine snacks buffet, w/automatic refills!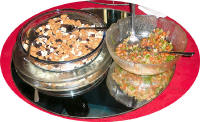 Looks tasty!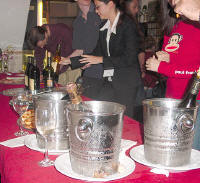 Wine bottles properly presented & chilled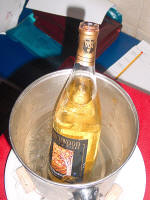 My personal favourite: Gewürztraminer Riesling 2001, Birchwood Estate, Ontario, Canada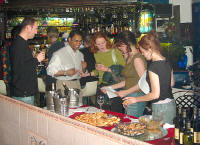 Wall mirror: great for indirect people-watching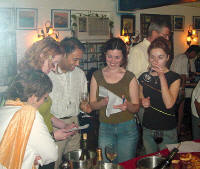 Vinoasis Managing Director flirting with the prettiest locals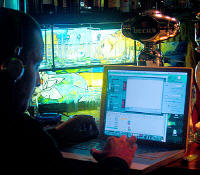 Who's lurking in the dark at the bar?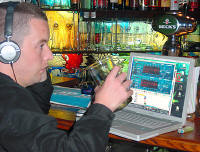 It's the Macintosh DJ with his MP3 tunes!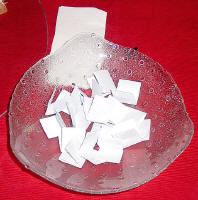 Lucky draw! Dr. John of Lamma Animal Welfare Centre won a bottle of wine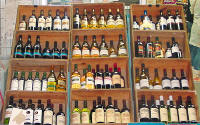 The standard cheapo booze available in High Street shops looks less attractive now...
To send comments, get more info, get high-res files for printing, or to publish your own Lamma-related photos & galleries on Lamma.com.hk or in the Lamma-zine: email Lamma-Gung.
All pictures and text may be freely reproduced for non-commercial purposes only,
but only with explicit permission from the author, photographer or artist.
Commercial enquiries are most welcome! Last update: September 29, 2019 11:12 AM
© 2018 Lamma-Gung, Compunicate! Web Publishing, e-Marketing & Photography.
All rights reserved.