Another big party at Diesel's, going on through all the night!
With a dress code of "Sexy Pets" you could have thought that it was sponsored by LAP. But no, they meant the human variety. The ever-cheerful and exuberant Lucy, Managing Director of Diesel's, turned the big 4-0, being self-confident and unafraid to announce it to all of Lamma! All of us 40-somethings applaud her courage!
This great party went on through the entire night, attracting even a number of people from town. Even three of our policemen showed up way after midnight, acting on a complaint, looking embarrassed and actually apologising for disturbing Lucy's birthday. They asked all the noisy party-goers outside to retreat into the quite sound-proof bar, closing the doors to keep the sound in. The dancing went on till sunrise...
---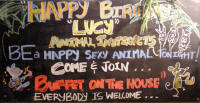 Announcement on the blackboard, Free buffet!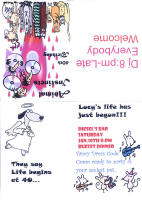 Official invitation, designed by Lucy herself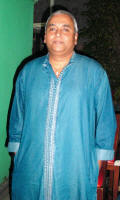 Moloy dressed up as a "Sexy Animal"?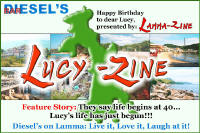 Birthday card from "Lucy-zine"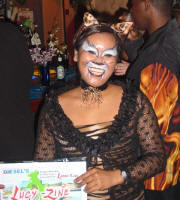 The birthday girl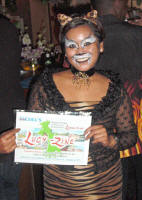 The really "sexy pet" with her birthday card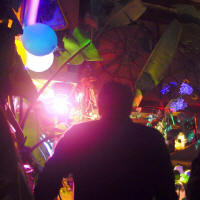 Entering the jungle...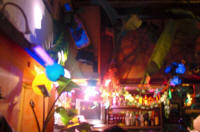 WOW!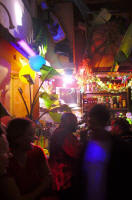 Hot and steamy jungle rhythms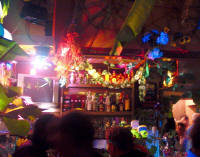 Colourful drinks at the colourful bar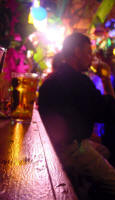 Bartop view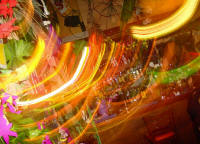 The party going wild...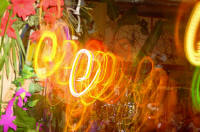 ...and wilder...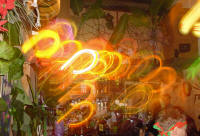 ...getting dizzy now...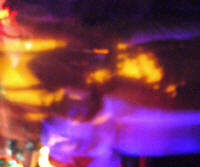 ...slipping off into sweet dreams...
---
To send comments (very welcome!), get more info, get high-resolution files of any photo for printing, or to publish your own Lamma-related photos and galleries on Lamma.com.hk or in the Lamma-zine: email Lamma-Gung.

All pictures and text may be freely reproduced for non-commercial purposes only. Commercial enquiries are most welcome.

Last updated: August 12, 2006 05:43 PM

© 2003 Lamma-Gung, Compunicate! e-Marketing & Website Development. All rights reserved.

<!/td> <!/tr> <!/table>