<!table cellSpacing="6" cellPadding="0" width="100%" border="0" style="border-collapse: collapse" bordercolor="#111111" bgcolor="#EFEFEF"> <!tr> <!td style="font-family: Verdana, Arial, Helvetica, sans-serif" bgcolor="#EFEFEF">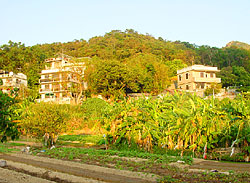 Wasn't it a great day out last Sunday on Power Station Beach? Beautiful weather, cool breeze, shady trees, lots of people determined to have fun and loads of money being donated for the Child Welfare Scheme! Here are a few shots I've selected from almost 200 taken during the day.
(This brings my digital Lamma photo collection to exactly 6,000 shots, all taken within the last year, most of it well-catalogued.
See shot #6,000 on the right, the last one taken while walking home from the Fun Day. If you need any Lamma photos, just let me know!)
Click here for a sound bite of the Fun Day (56KB) and a
video clip: "I'm a bitch" by Odyssey (5.4MB)
(click to enlarge)
---
---
---
---