<!table cellSpacing="6" cellPadding="0" width="100%" border="0" style="border-collapse: collapse" bordercolor="#111111" bgcolor="#EFEFEF"> <!tr> <!td style="font-family: Verdana, Arial, Helvetica, sans-serif" bgcolor="#EFEFEF">

Herboland @ Hung Shing Yeh beach (Feb 27, 2004)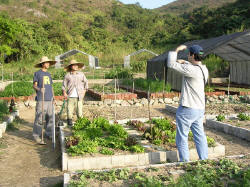 A new, truly organic farm opened a few months ago
just besides Hung Shing Yeh beach: vegetables, flowers
and loads of herbs direct from the farm. I've had a good
look at this very idyllic farm recently. Herboland has
become very popular already, you have to pre-book
interviews these days. See the SCMP photographer
on the right taking a picture of farmers Gavin & Gary for
a recent big feature story in the SCM Post!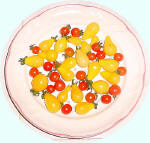 Gavin has contributed to Lamma.com.hk for quite some time now, as member the farmland. He's made good use of it for free promotion of their great venture. Trying some of their produce myself (left), it is most tasty and flavourful indeed! Check it out yourself, buy direct at the farm, order by email or phone (see below). Daily deliveries to Main Street!
Naturally, you're also most
to check out their website!
---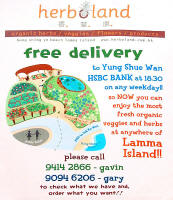 Poster by ex-designers Gary & Gavin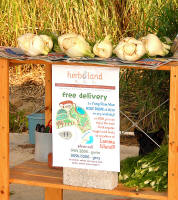 Daily specials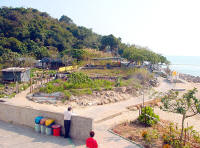 Located right next to Hung Shing Yeh beach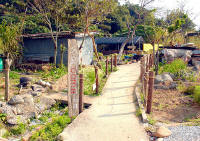 Welcome!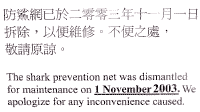 Any inconvenience? Like being attacked by a shark?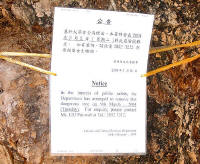 A "dangerous tree" on the beach has just been removed...
---
To send comments, get more info, get high-res files for printing, or to publish your own Lamma-related photos & galleries on Lamma.com.hk or in the Lamma-zine: email Lamma-Gung.

All pictures and text may be freely reproduced for non-commercial purposes only,
but only with explicit permission from the author, photographer or artist.

Commercial enquiries are most welcome! Last update: September 29, 2019 11:12 AM

© 2018 Lamma-Gung, Compunicate! Web Publishing, e-Marketing & Photography.
All rights reserved.

<!/td> <!/tr> <!/table>