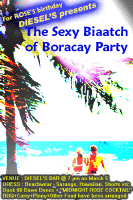 Invitation poster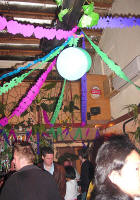 The party has officially opened!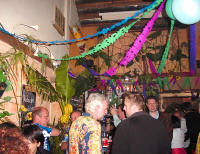 Not much beachwear in sight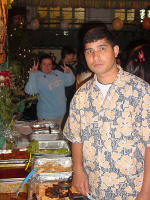 Star chef Jack presents his buffet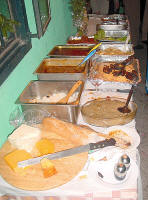 Free Filipino Food!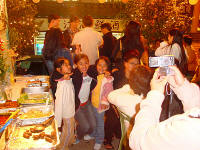 Never too young to be a photo model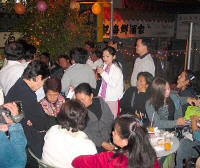 Really huge turnout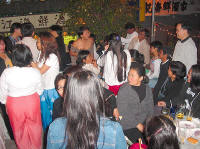 Filipinas out for a good time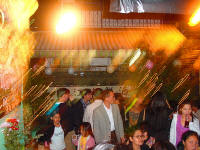 Fireworks?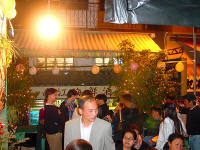 Romantic & balmy spring night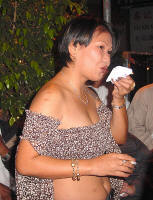 Yes, it's the Sexy Biaatch herself!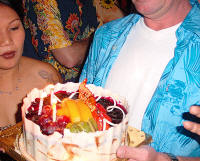 Hubby (too tall for the picture) presents the birthday cake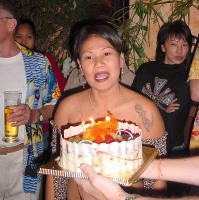 Blow out the candles!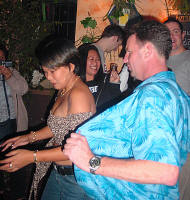 The dirty dancing is starting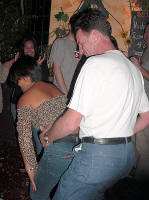 Wow! Dogging on Lamma?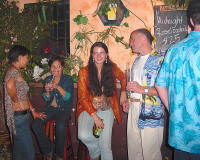 Amazed & flabbergasted onlookers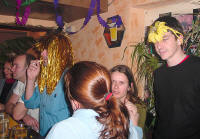 Clever disguises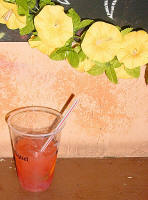 Rose's Punch packs a real punch!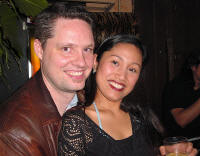 "The Happiest Man Alive" & the reason for his happiness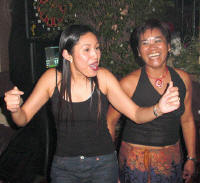 Ivy & Lucy, cheerleaders of the party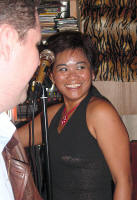 Howdy, stranger!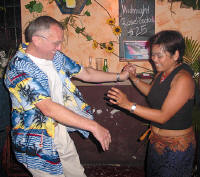 Getting into the groove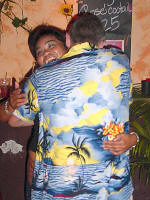 What is he whispering into her ear?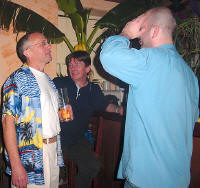 Smooth moves, man! I salute you!