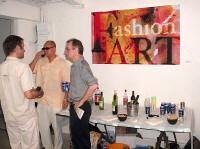 The F-ART drinks buffet, always popular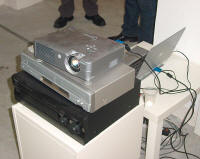 State-of-the-artsy-fartsy slide show: Mac PowerBook & portable projector!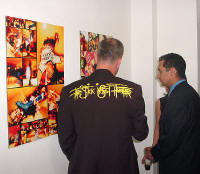 The Artist's nickname on his jacket, so the visitors can spot & identify the "Aggressively Shy..." Artist.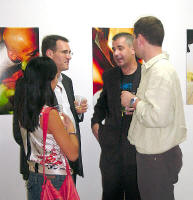 The Artist basking in the adulation of his adoring fans & the cheering crowds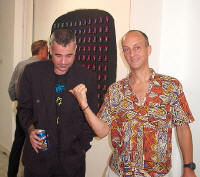 "He's THE MAN!"... The Shy Artist blushes modestly...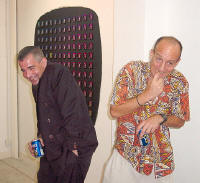 These two have known each other for much too long!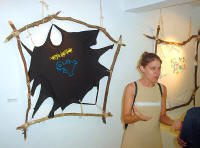 Kinzie is wheeling & dealing in front of a T-shirt skinned from the wearer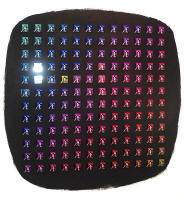 "Hues of Summer 2005"

HK$12,000 for this "gross painting"?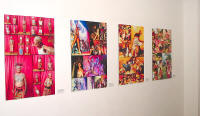 Photo montage posters - my favourites!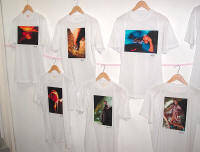 Photo T-shirts. Hanger included?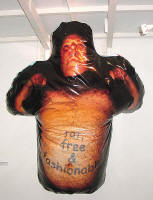 "fat, free & fashionable". Really?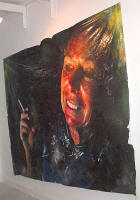 The Artist's mother gracing an "Old and Weathered Billboard"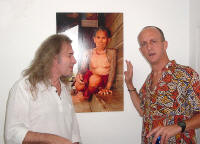 Malcolm Golding is taking a closer look while Mr DickStock explains the deeper meanings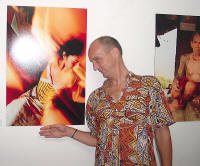 Enchanted...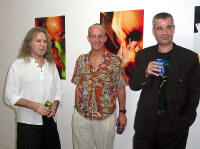 Rogues Gallery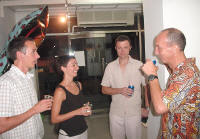 Gallery openings are a great place to flirt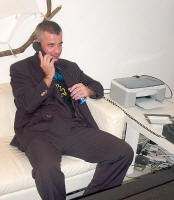 "WOW! You'd really like to buy ALL the artworks?"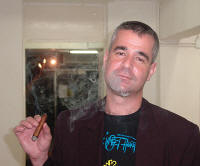 Enjoying a post-coital cigar after a well-attended show opening
Guess where?
Yes, the gallery's loo!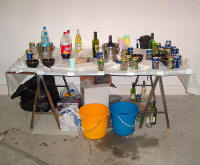 Drinks buffet, post-show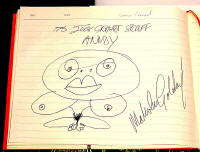 Malcolm's contribution to the guest book, showing off his unique artistic skills...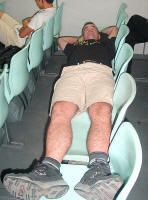 The exhausted-but-happy Artist on the last ferry back to Lamma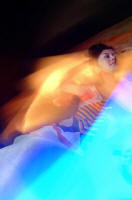 One of his dreams? Or a future art photo?