"Intergraft the Different Culture" - a banner to attract new students to enrol at the local Kindergarten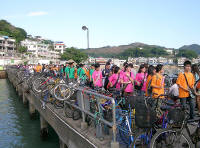 End of a school outing to Lamma, returning to the ferry - each class has its own colour T-shirts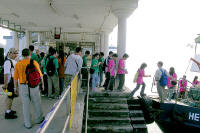 Boarding their own reserved HEY ferry, not using the regular HKKF ferries.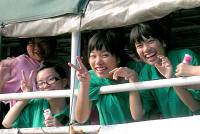 Bye-bye, Lamma! Including the mandatory V-signs, but what Victory did they win here?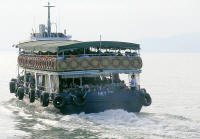 Taking off into the sunset on an ancient all-open-deck ferry.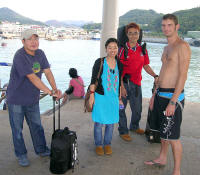 A reporter and 2 photographers from NEXT Magazine arrive for a "Houses of the Rich & Famous"-style photo shoot of Gavin's "Po Wah Yuen Palace".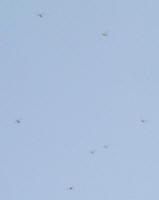 Dragon flies swarming over the O Tsai typhoon shelter.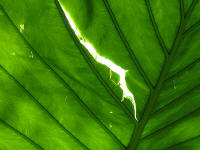 A broken leaf in the afternoon sun backlight.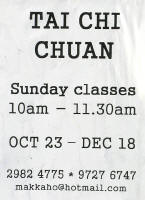 Democracy Wall: A Westerner giving Tai Chi lessons.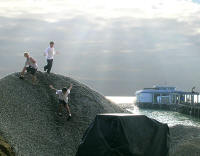 My favourite shot this afternoon: children having fun on a gravel pile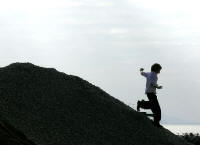 Joyful descent: "Look at me!"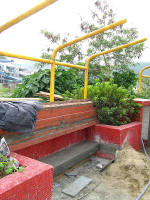 The Beer Garden opposite the Island Bar - still under renovation, the beautiful orange creepers in the awnings destroyed.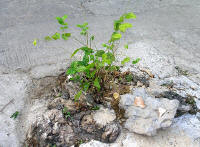 A tree outside the Village Bakery - allegedly cut down for better emergency vehicle access - refuses to stay dead.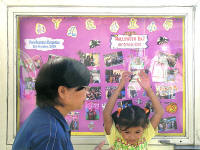 Halloween photos on the local primary school noticeboard besides Sampan Rest. The girl is actually starring on several photos.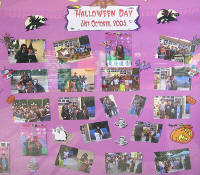 Halloween Day, 31 Oct 005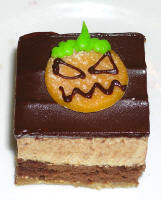 Pumpkin cheesecake at New Holiday Mood - left over from Halloween Day?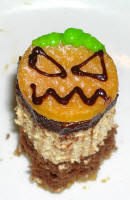 One minute later...

Y2K (Year 2000) has FINALLY just got a new name, simply named after the barman/manager. But shouldn't that be "Rick's Bar", with an apostrophe?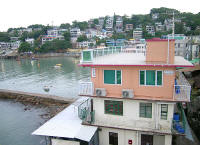 Spectacular views from the rooftop of the Water Front Rest, showing one of the most expensive flats (also shown on Chinese TV) ever sold on Lamma.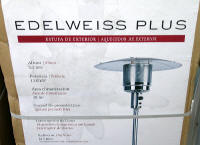 It doesn't look like an Edelweiss (an Alpine wild white flower) to me.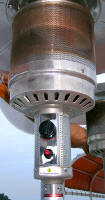 Close-up of a metallic Edelweiss, a rooftop floor lamp.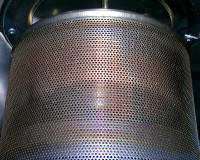 Closer close-up - beautiful texture and colours.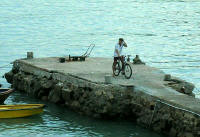 Biker returning from a dead end on the old jetty.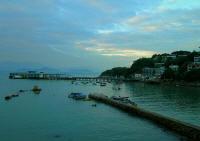 Just another normal Lamma sunset after a normal Friday afternoon...