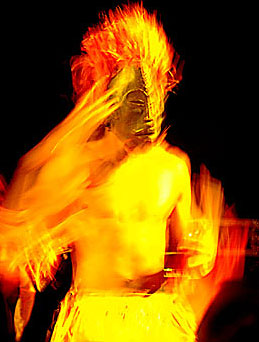 Golden Voices
Lammaite musicians - and fans - were out in force on Friday night, many of them on the stage with top African star Salif Keita, who played an amazing set at City Hall.
The star, from Mali, described as "The Golden Voice of Africa", mesmerised with a two-hour set that included a number of his classic compositions. The level of musicianship was matched only by the sound engineering, which produced as powerful and crisp a sound as is possible in the City Hall auditorium.
During his finale, Salif invited members of the audience, who were up on their feet anyway, on to the stage to dance alongside the band, and there were a disproportionate number of Lammaites among them . . . see if you can spot the faces.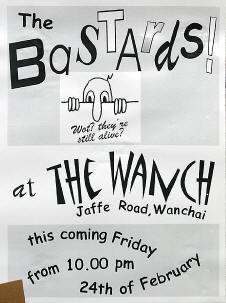 Meanwhile, "The Golden Voice of Lamma" was belting it out down the road at The Wanch. "Wot, they're still alive?" the poster for The Bastards' gig joked. Oh yes! Dan and the boys, who have to snatch a rare opportunity to get together these days due to work commitments and travel, played a storm at Wanchai's favourite rock bar.
"Give us Guantanamera", one die-hard fan shouted out. "We don't often get out to strut our stuff these days," Dan replied, "We need to practise on the other numbers first". And practise they did . . . with tunes by The Stones, Clash, Sex Pistols and Jimi Hendrix among others. Back from the dead? The Bastards sounded more live - and alive - than ever.
For more photos, have a look below at Steve's "Golden Voices" photo gallery!