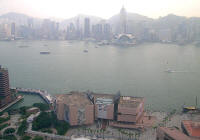 View from The China CLipper atop the Peninsula Hotel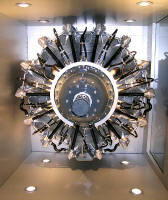 Historic plane engine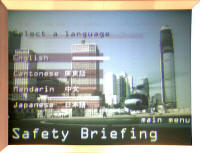 Mandatory safety briefing - not for jittery nerves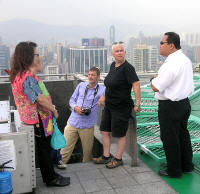 Getting ready on the rooftop - no way back now!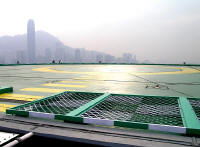 Helipad, with safety fences lowered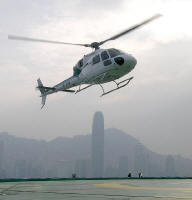 Our ride is arriving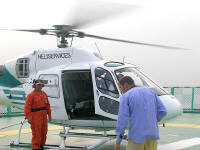 Welcome!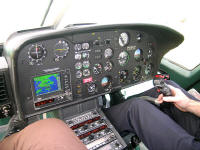 Instrument panel: any red, blinking warning lights?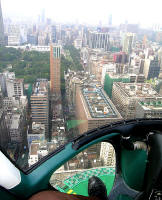 Taking off, facing TST and Kowloon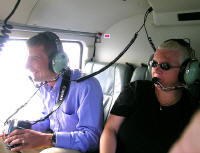 Yippee, we're airborne!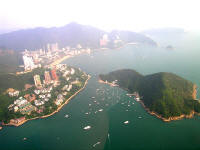 Losing my sense of direction already. Where's this?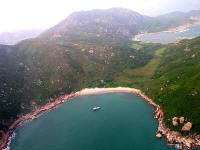 South Lamma, Sham Wan turtle beach?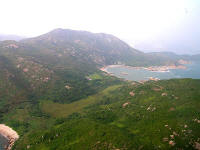 South Lamma, planned luxury housing development in the flat area
Approaching Sok Kwu Wan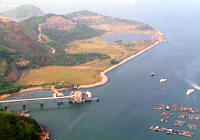 Old cement quarry opposite Sok Kwu Wan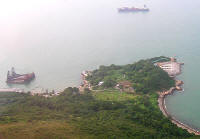 Pak Kok Shan: entry & exit of 3rd Cable Tunnel, almost completed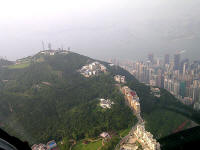 Flying over The Peak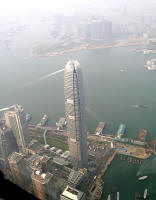 ifc Tower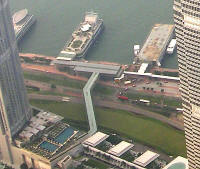 Same photo, zooming in on the Lamma ferry pier (top right)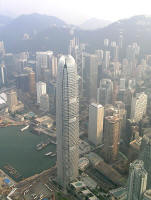 Circling ifc Tower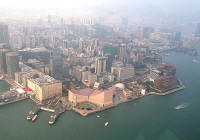 Returning to home base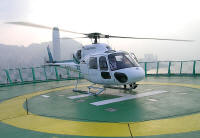 Safe landing accomplished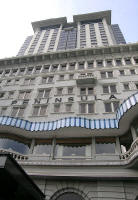 We landed up there?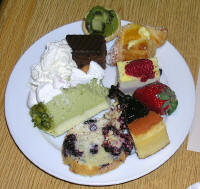 Celebrating our HeliAdventure!