LammaCelebrityCam Calendar

2008 Desktop Calendar by Lamma-Gung
All pictures are based on digital photos, some taken at the Lamma Fun Day 2007




Happy New Year to all daily, weekly, monthly, yearly and once-in-a-lifetime readers of this daily community Placeblog about Lamma Island and its fascinating inhabitants!

I'm selling these 2008 desktop calendars with 12 pictures from my group exhibition on Dec 9 in The Cyan Studio for $188, half of which goes to charity. It's hand-made from inkjet prints on extra-thick, glossy or matte photo paper, A5 size, ring-bound with a cardboard stand.

Deadline for orders: Jan 31, 2008. Contact me.
---
Former computer art galleries by Lamma-Gung:
(click on pictures to enlarge)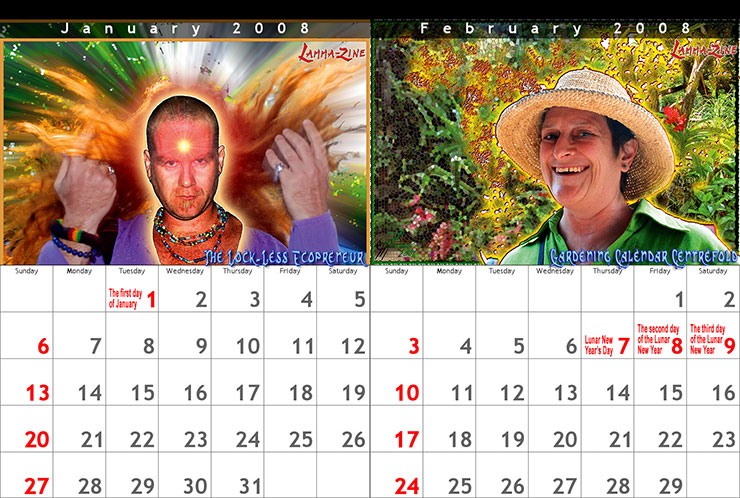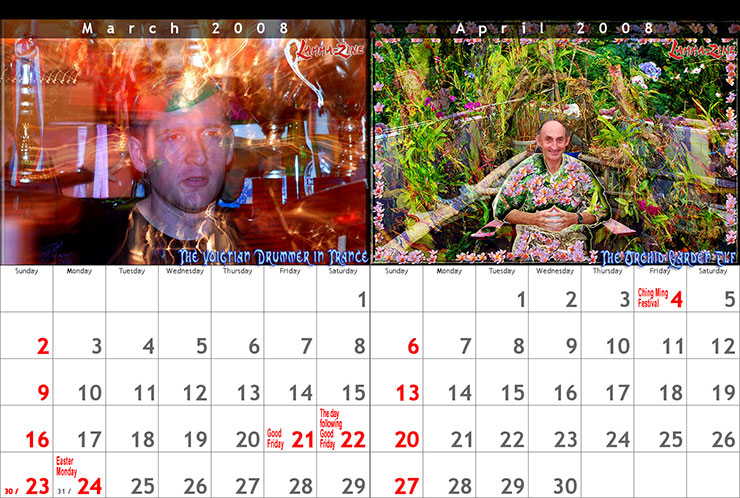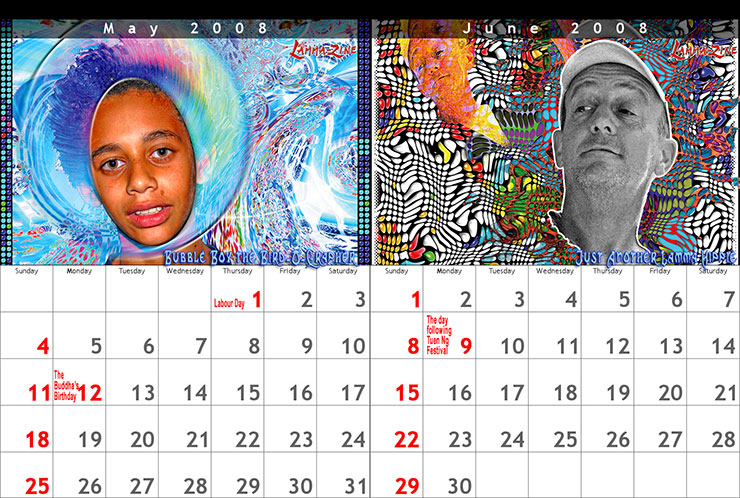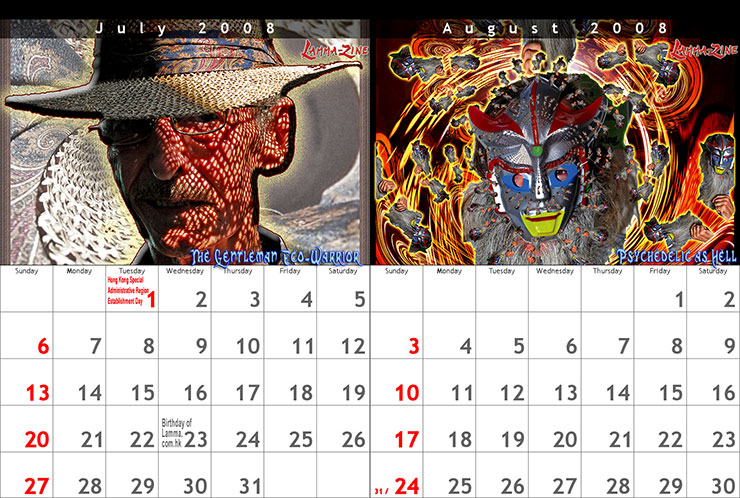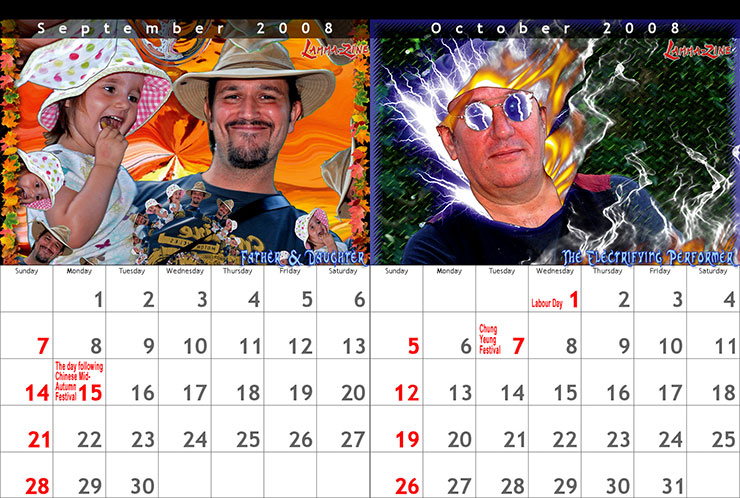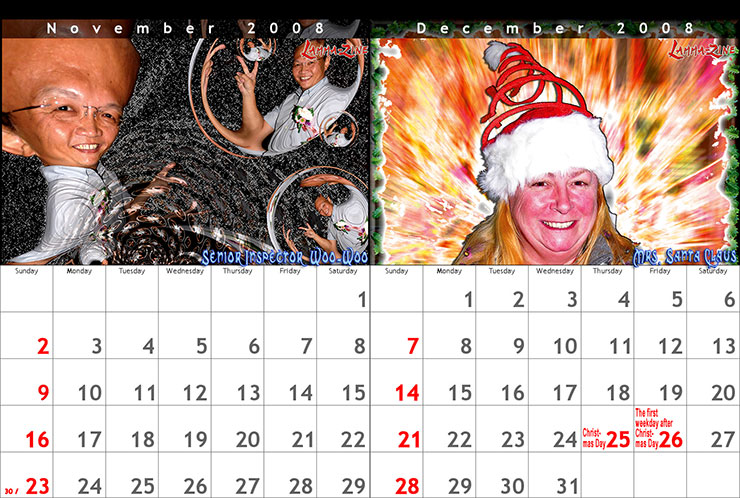 ---
To send comments, get more info, get high-res files for printing, or to publish your own Lamma-related photos & galleries on Lamma.com.hk or in the Lamma-zine: email Lamma-Gung.
All pictures and text may be freely reproduced for non-commercial purposes only,
but only with explicit permission from the author, photographer or artist.
Commercial enquiries are most welcome! Last update: May 13, 2020 09:56 AM
© 2020 Lamma-Gung, Compunicate! Web Publishing, e-Marketing & Photography.
All rights reserved.
<!/td> <!/tr> <!/table>