<!table cellSpacing="6" cellPadding="0" width="100%" border="0" style="border-collapse: collapse" bordercolor="#111111" bgcolor="#EFEFEF"> <!tr> <!td style="font-family: Verdana, Arial, Helvetica, sans-serif" bgcolor="#EFEFEF">

Doggy Island (Apr 12, 2004)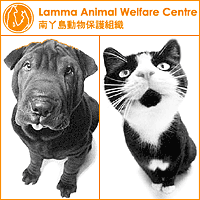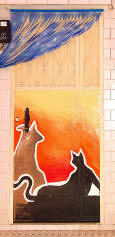 Our island is a great place to keep dogs. Most dog owners take great care of their pets, making them some of the best-behaved and well-adapted "companion animals" in Hong Kong. But some don't, so we've got a nickname of "Dog Shit Island" from some people. Click here for Harry's great cartoon.
Occasionally, owners are leaving Lamma or HK altogether and can't take their dogs along, or there's a litter of cute pups, too many for the owner to handle. In these and other cases, the Lamma Animal Welfare Centre (behind Spicy Island, see their door on the right, Tel.2982 0800, email info@LammaAnimals.org) is looking for temporary (foster) or, even better, permanent homes (adoption) for these abandoned animals. Sponsorships are also most welcome. Below are some photos of dogs looking for new homes. There are quite a few more up for fostering or adoption on their website.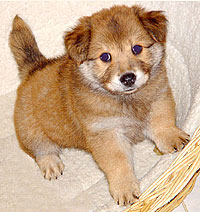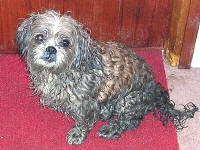 The photos of abandoned dogs below, plus many more of Lamma dogs with good homes, have been taken by animal lover Barry Swerdlow, freelance photographer/artist/ designer (Tel. 6406 4676, Email: barrykong1@netvigator.com). Thanks!
Photos 1 - 4 from Sheila.
Only the snapshot on the left is by Lamma-Gung, of a rain-soaked cutey who got lost temporarily, looking for a dry refuge.
Just a little warning not to get too complacent about dog poisonings, they're happening again! Darling, the "delightful fellow" on the right has just been poisoned to death over the Easter weekend. He's been added to the Poisoned Pets - In Memoriam page. Take good care of your pets!
Are you a true doggy person? How many of the dogs below do you know by name?
---
Looking for temporary/permanent homes! Photo 1-4: contact Sheila; for the rest: contact LAWC:
---
To send comments, get more info, get high-res files for printing, or to publish your own Lamma-related photos & galleries on Lamma.com.hk or in the Lamma-zine: email Lamma-Gung.

All pictures and text may be freely reproduced for non-commercial purposes only,
but only with explicit permission from the author, photographer or artist.

Commercial enquiries are most welcome! Last update: September 29, 2019 11:12 AM

© 2018 Lamma-Gung, Compunicate! Web Publishing, e-Marketing & Photography.
All rights reserved.

<!/td> <!/tr> <!/table>