<!table cellSpacing="6" cellPadding="0" width="100%" border="0" style="border-collapse: collapse" bordercolor="#111111" bgcolor="#EFEFEF"> <!tr> <!td style="font-family: Verdana, Arial, Helvetica, sans-serif" bgcolor="#EFEFEF">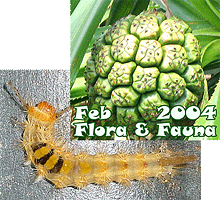 We haven't seen any Lamma Birds, Bugs, Flowers,... of the Month for a while. Catch up with some new photos from our most excellent expert moderator Zep, plus a few from the private collection of bug-hunter-on-the-prowl Lamma-Gung.
Learn about some of Lamma's fascinating and little-known wildlife:
Pandanus fruits, Mimosas, House Shrews, Giant Wood Spiders, etc.
Click here for the Flora & Fauna Photo Gallery!
For even more pictures & info, check out Zep's highly informative & always helpful Flora & Fauna forum.
---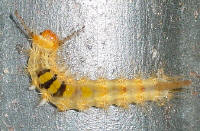 Unknown caterpillar on pipe, Hung Shing Yeh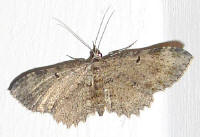 Moth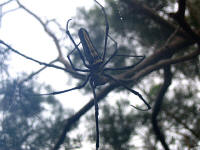 Giant Wood Spider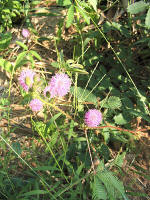 Mimosa pudica: flowers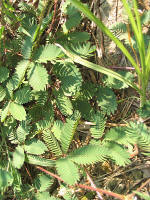 Mimosa pudica: undisturbed leaves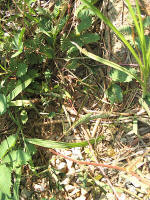 Mimosa pudica: leaves close after being touched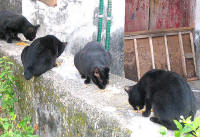 Black cat colony in Tai Peng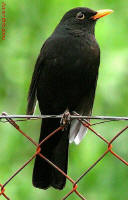 Blackbird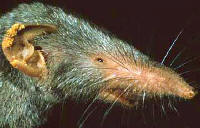 House shrew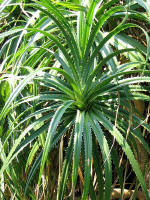 Screw vine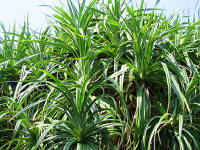 Pandanus bush, South Lamma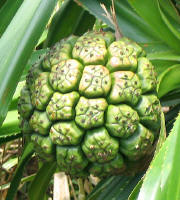 Edible Pandanus fruit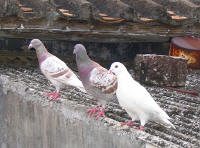 Pigeons being fed in Tai Peng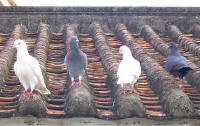 Showing their backsides...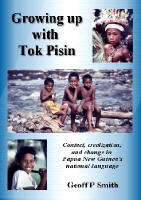 New book by Zep about Papua New Guinea's national language
---
To send comments (very welcome!), get more info, get high-resolution files of any photo for printing, or to publish your own Lamma-related photos and galleries on Lamma.com.hk or in the Lamma-zine: email Lamma-Gung.

All pictures and text may be freely reproduced for non-commercial purposes only. Commercial enquiries are most welcome.

Last updated: August 12, 2006 05:43 PM

© 2004 Lamma-Gung, Compunicate! e-Marketing & Website Development. All rights reserved.

<!/td> <!/tr> <!/table>