<!table cellSpacing="6" cellPadding="0" width="100%" border="0" style="border-collapse: collapse" bordercolor="#111111" bgcolor="#EFEFEF"> <!tr> <!td style="font-family: Verdana, Arial, Helvetica, sans-serif" bgcolor="#EFEFEF">

LAWC Centre Opening (Dec 19, 2004)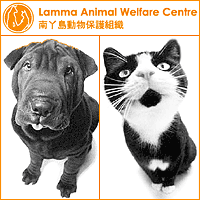 Wasn't it just a year ago that the Animal Welfare Centre opened its doors behind Spicy Island on Main Street? Yes, it was, and I have the photo gallery to prove it:
LAP Animal Welfare Centre Opening from Dec 13, 2003.
The official email announcement from LAWC:
"We are moving the Centre to G/F, 39 Sha Po Old Village, Yung Shue Wan. That is the former premises of Scorpio Business Centre in Back Street.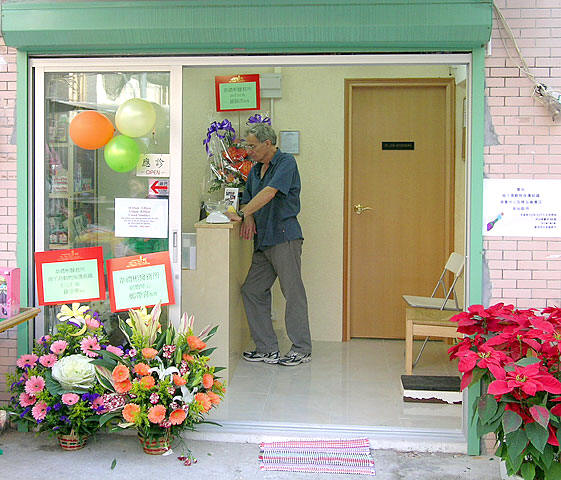 We have lots of Christmas stuff selling at very low prices - please come any day to browse for your decorations and presents. All are welcome!"
They also have kittens in various colours & patterns, aged from a few weeks to 5 months, up for adoption or fostering right now!
Dr John Wedderburn has also moved his doctor's practice for human animals into the adjoining premises. If you're tired of the Lamma Clinic's pill-popping or tired of the long voyage to QMH for a simple & quick test, try his friendly, private, general practice and get professional advice for any ailment you might suffer from, real or imaginary...
---
(click to enlarge)
---
To send comments, get more info, get high-res files for printing, or to publish your own Lamma-related photos & galleries on Lamma.com.hk or in the Lamma-zine: email Lamma-Gung.

All pictures and text may be freely reproduced for non-commercial purposes only,
but only with explicit permission from the author, photographer or artist.

Commercial enquiries are most welcome! Last update: September 29, 2019 11:12 AM

© 2018 Lamma-Gung, Compunicate! Web Publishing, e-Marketing & Photography.
All rights reserved.

<!/td><!/tr><!/table>