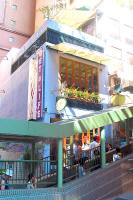 Just off the Mid-levels Escalator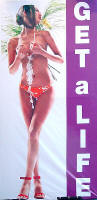 Huge banner on the side of the building. New ad campaign?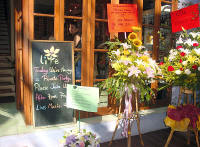 Welcome, come in (IF you have a VIP invitation)!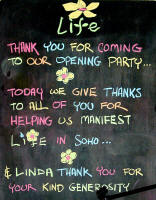 "...Manifest Life in SOHO..."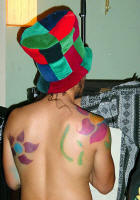 Body-painted jugglers: Li...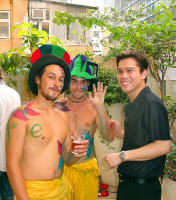 ...fe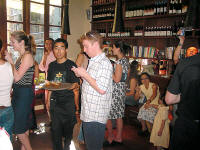 Organically healthy & fashionable party guests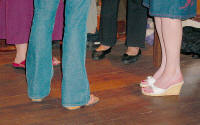 Standing around, smalltalking
Sitting around, smalltalking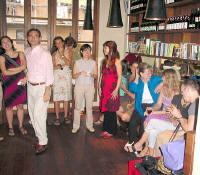 Kumi's next generation-drummer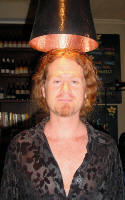 Co-proprietor w/halo & direct energy connection to the Universe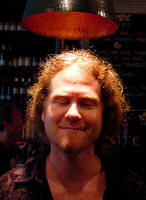 Meditating for the success of Life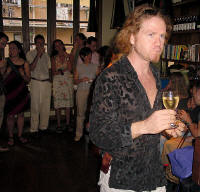 Would you like to try our organic wines?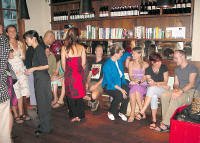 Health-conscious party crowd
Holistic door
Congulations!