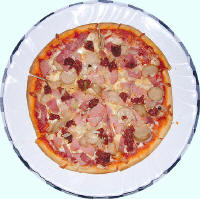 Deli Lamma: My first pizza ever ordered in the Deli and it was delicious! Too generous for one person, share it or get a doggy bag!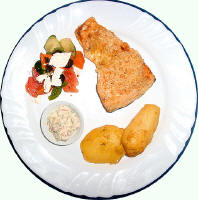 Deli Lamma: Grilled salmon. My first-ever dish eaten in the Deli, 2+ years ago. A big disappointment back then, it's one of my favourites these days.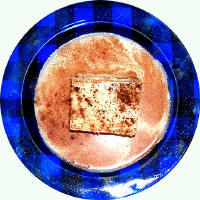 Deli Lamma: STILL the best (and the biggest) Tiramisu on Lamma! Share it with a loved one...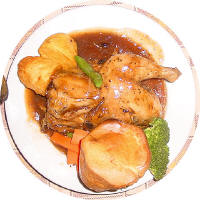 Diesel's Sunday Roast: Lamma-Por's and my favourite roast. So popular these days that you have to pre-order, especially the chicken roast!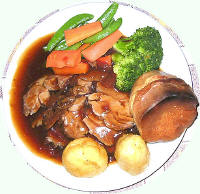 Diesel's Sunday Roast: I have to admit that I just love most of Chef Jack's food. They call it "pub grub", what an understatement!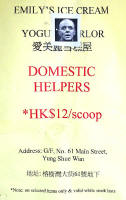 Emily's: Ice cream promo: Easily misunderstood, somebody added a photo of Hannibal from "Silence of the Lambs".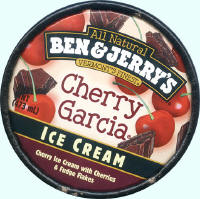 Emily's: They've got Ben & Jerry's now, 1-pound tub for $54. Cherry Garcia is my own favourite.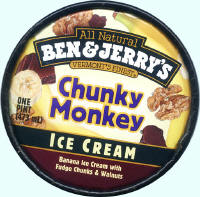 Emily's: Checking out another tub at home. Hmmm, I love Chunky Monkey, too.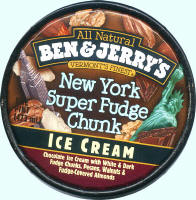 Emily's: The 3rd tub of Ben & Jerry's eaten in one week? Lamma-Por and I might have become addicted! Aieeyah!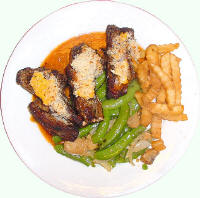 New Holiday Mood: Lamb chops. These place is vastly underrated and has improved so much over the last few months, becoming one of my firm favourites.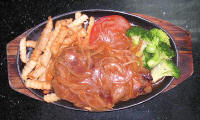 Man Kee: Sirloin steak hot plate, $60. Always reliable, cheap, cheerful & popular, but we didn't know about their succulent, HUGE 1-inch-thick steaks!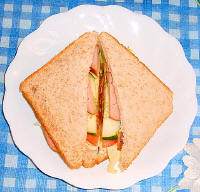 Tropicana: Would you believe that this is a hot dog? Ah-Can ran out of buns and improvised. Best hot dog in the village, with all the trimmings.
B&B: Spare ribs: Sorry, but this was my worst meal of the month. Totally burnt, stone-hard cross fries, meatless bones, bottle sauce. I miss MeatFest!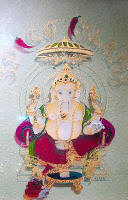 Spicy Island: Artwork created by a happy customer.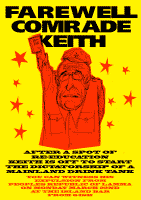 Island Bar: Low-key farewell party for "Keef" the manager, becoming a comrade running an Australian pub/rest. in South China. Kumar has taken over.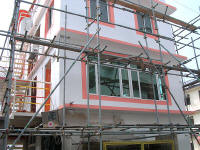 The Waterfront: The renovation is progressing again a little bit. In another 5 years or so it might be half-completed...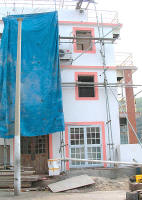 The Waterfront: Lamma Oldsters might remember this bar door with fond but vague memories?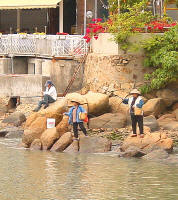 Catching the really fresh "Special of the Day" for the seafood restaurant behind them?