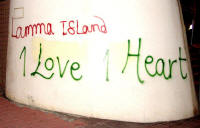 At Central's Lamma ferry pier, inspired by the Nina Wang faked-will saga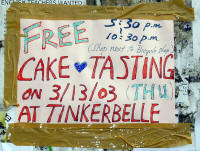 Handmade signs are sooo artsy-craftsy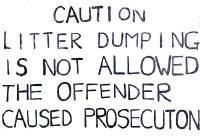 The offender caused prosecution? Besides the Island Gym on High Street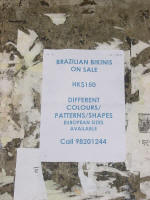 Brazilian bikinis in European sizes, modelled by ex-Lammaite & Brazilian Luciene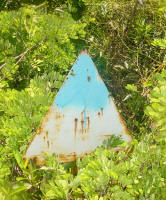 Sign on top of the hill between YSW and the power station. For bushwalkers only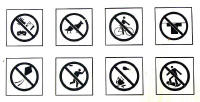 Nothing is permitted here (Hung Shing Ye beach, I believe)
Religious fanaticism on Lamma?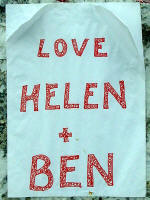 Who the heck are Helen + Ben?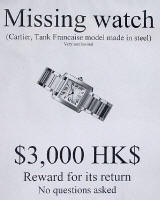 No-questions-asked return policy for thieves?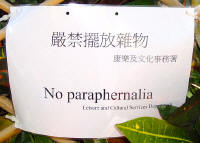 No paraphernalia of any kind allowed in the Beer Garden! This sign vanished within days.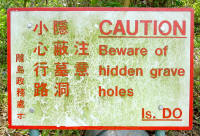 On the hills behind Po Wah Yuen. Ever fallen into a grave hole and made it out alive?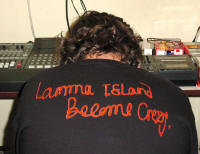 Lamma Island Become Crezy. Graffiti from Central's Lamma ferry pier, put onto a T-shirt, modeled by Dan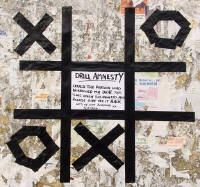 Drill Amnesty for Tic Tac Toe players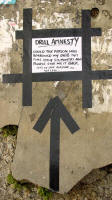 Drill Amnesty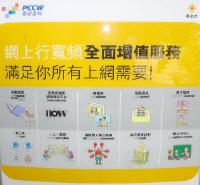 Awww, Netvigator has so many cute, little, colourful icons!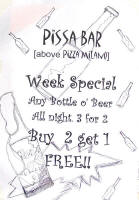 Pissa Bar (above Pizza Milano), taking the piss out of barflies?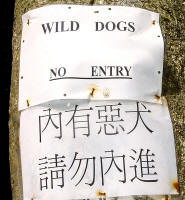 Wild dogs, no entry for you!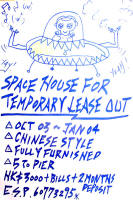 Space House? Is the UFO included in the rent? Very handy to get to town!