How to get these speeds on your home (office) PC/Mac/laptop during the day, without setting up any hardware or spending a single extra dollar?
Yes, it's possible.

YSW Ferry Pier and Bike Park these days. So clean & orderly for now, a quite uncommon sight on Lamma. How long will it last? Where have all the confiscated bikes/trolleys from the pier gone? Up to just below the windturbine, locked up: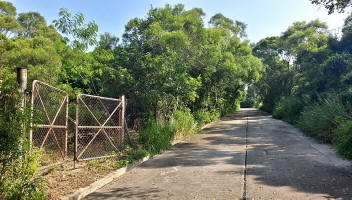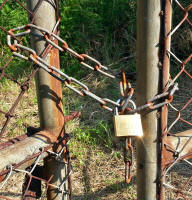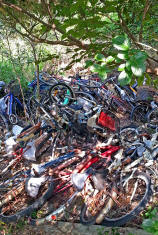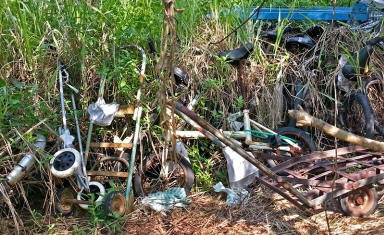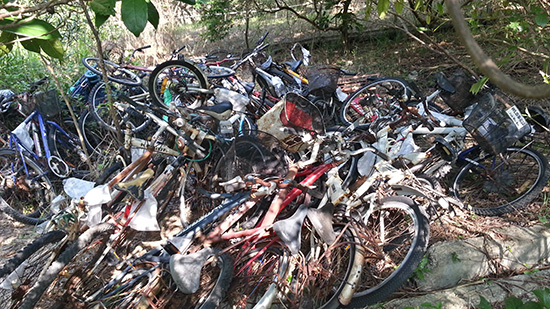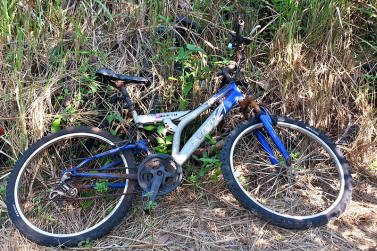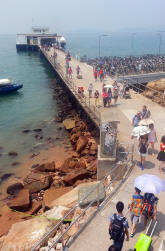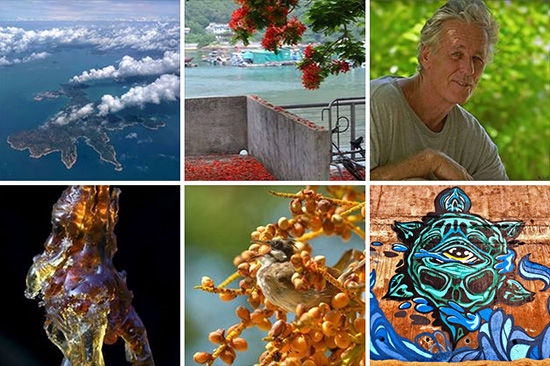 Lamma Spotlights of the Week, Aug 27, '15:
| | | |
| --- | --- | --- |
| PHOTO | | by Ronald Sastrawan |
| VIDEO | | by Steve Lau |
| PERSON | | by Yolanda Miller |
| WILDLIFE | | by Rambler |
| BIRD | | by Guy R.H. Miller |
| ARTWORK | | by Us Ed Pencil |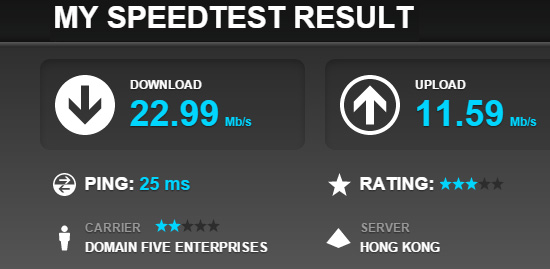 How to get these speeds on your home PC/Mac/laptop without spending a single extra dollar? Read more...

The discussion about the YSW Bike Park is still hot and bubbling away with undiminished fervour. The heated discussions have expanded now into other areas of local concern.
Should we have a LEEP, or just a LEP? On an island with more than 67 nationalities (last count a few weeks ago), not only most expats share environmental concerns, but the locals and indigenous Lammaites as well.
Join the LEEP discussion in one of the two major Lamma Island Residents FB groups.
(The other, new, public, smaller, but totally spam-free group is Lamma Island Hong Kong. I help to admin it, with similar rules to our 13-year old, spam-free, free-speech Lamma forum, e.g. No Personal Attacks!)


I bought something techie in Wanchai the other day. Unboxing it in my home office, I found this mysterious, intriguing device. What could it be? No, it's not a kitchen implement! No manual or instructions were included in the box.
Take a good guess and then click here.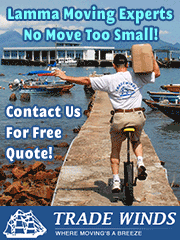 A few words about the company that moved us from YSW to Pak Kok Village 2 years ago, by sampan like Stephen below. Steve, captain of Trade Winds, and his company have been our goto movers for years. He's even become a major, long-time main advertiser after our great experiences. Trade Winds has become a major mover for Lammaites, moving to/from Lamma to/from almost anywhere in world, handling all aspects.
The first moves he did for us around YSW were partially done by unicycle! He's a former double silver medalist in the Unicon X games in Beijing and has performed in numerous venues around HK. But don't worry, he's usually using trolleys, VVs, boats and sampans for his Lamma moves these days!
Trade Winds comes highly recommended on Facebook by his Lamma clients, after moving quite a number of my old and new neighbours. Let's hear from one of them, earlier this year: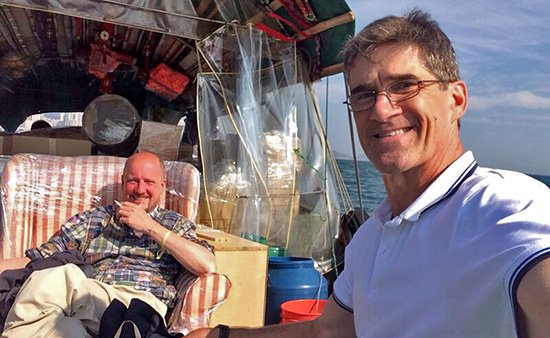 Stephen Bolton - Senior English Instructor at City U writes:
"They said they'd be there at 9:30, so naturally I thought that meant 11:00 Lamma Time. When my doorbell rang at 9:30, I was both shocked and undressed!
Steve, the Moving Guy + a team of 4 strong & smiling assistants immediately took charge, and my stuff was wrapped and in boxes more efficiently and tidily than I had managed to acquire it. Then I left Trade Winds at my house to load their truck while I went off to my storage unit to pick up a few extra boxes to include on the voyage.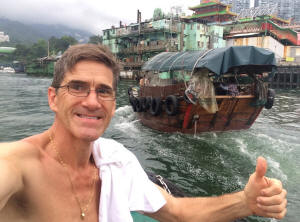 I phoned Steve from the storage place in Chai Wan to ask where he was and he replied that he was already in Aberdeen with sampans loaded & that he was just waiting for me to arrive! I was amazed & I told him so. Steve replied, "What did I tell you? When you work with Trade Winds, shit gets DONE!"
The nearly-blind sampan lady and her navigator son, a spry 60 years old, managed the choppy waters between Aberdeen and Yung Shue Wan like the professionals they are, while Steve regaled me with stories of tycoon greed and fed me hamburgers.
Hoisting the sofa must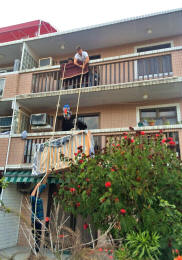 have been hellish, but was fun to watch.
I never thought moving could be fun - it's famously as stressful as the death of a loved one - but this was a good day. Thanks, Team Trade Winds for making it so!
And maybe this, because it tickles me: My landlord, Lamma's famous Mr Chow (who may be the uncle of Lamma's even more famous Chow Yun Fat), commented, 'Wah! You plenty fyoonituture! Moving so fast! Me always thinking!'
Don't Worry, Mr. Chow .... I've got the Trade Winds at my back!! So No Worries!!"
(Photos by Trade Winds)


Lamma Spotlights of the Week, Aug 18, '15:
| | | |
| --- | --- | --- |
| PHOTO | | by Karlo Vera Cruz |
| VIDEO | | by Igor Nrznk |
| PERSON | | by Anon |
| WILDLIFE | | by Ed Williams |
| BIRD | | by Zep |
| ARTWORK | | by Pirate |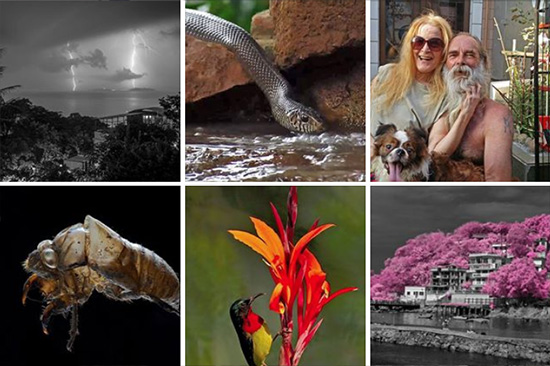 Lamma Spotlights of the Week, Aug 11, '15:
| | | |
| --- | --- | --- |
| PHOTO | Lammapocalypse | by Igor Nrznk |
| VIDEO | Rat Snake in the Garden | by Neil Fifer |
| PERSON | Nick the Bookman | by Stefano Tordiglione |
| WILDLIFE | ... and here is the Alien | by Rambler |
| BIRD | Sunbird | by Neil Fifer |
| ARTWORK | Pink Trees of YSW | by 41hjf |
Our long-running Lamma Spotlights have two new categories: Person and Bird of the Week!

The long-expected clearance of the YSW ferry pier:
this Thu 10:30am!
Safe your bikes and belongings as there's no (official) way of getting them back afterwards.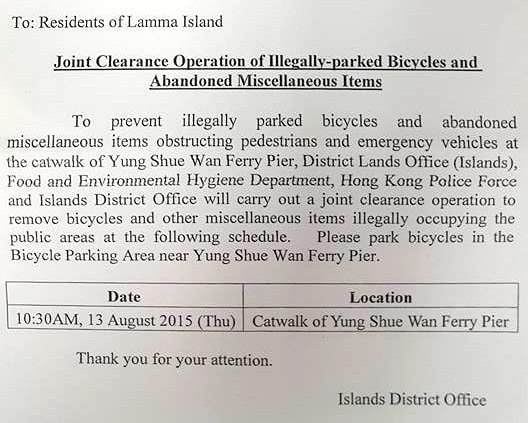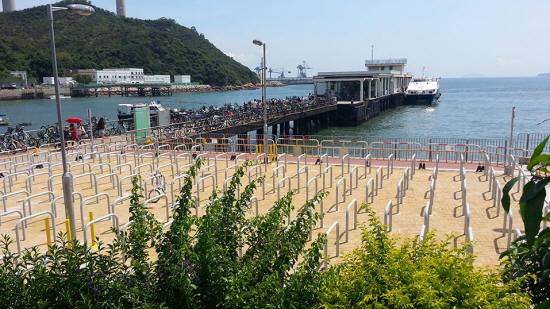 My photo above - YSW Bike Park just a few days before the opening - has made the rounds of quite a wide variety of Chin. online and offline media now, all without giving me any credits. The new HK Free Press was the only media who even bothered to ask for permission, so they get a free story link here.
For research and comparison reasons, I shot another picture of the Cheung Chau ferry pier bike parking yesterday. They basically declared much of the entire harbourfront an official "bike park", putting in simply a few, cheap hoops and signs encouraging bike parking! It seems to be working fine with several times more bikes than YSW!?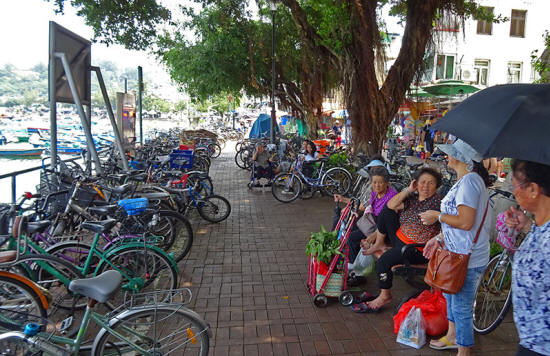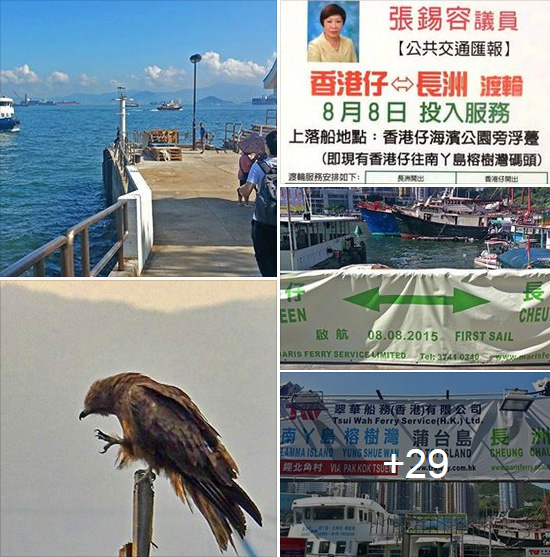 Brand-new Aberdeen-Cheung Chau ferry route, brought to you by the experienced people behind the YSW-Pak Kok-Aberdeen ferry, first sail on Saturday, 8/8/2015.
I've been visiting Cheung Chau on this new route the next day, today, a Sunday morning, with special focus on bike parking at another Outlying Island ferry pier.
P.S. A few more pictures from "Tsui Wah 32" who actually took the maiden ferry on Sat, 8/8, at 7:15am: HK-iTalk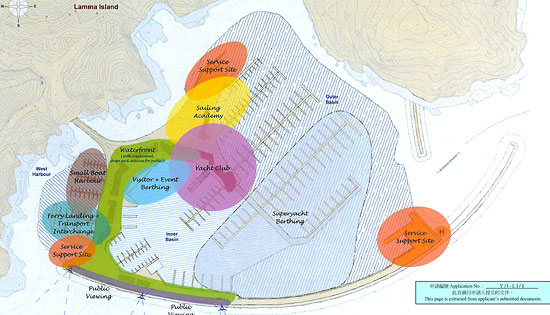 Some South Lamma thoughts on the re-launch of The Baroque on Lamma project, compiled by Southern Lammaite Megaen:
"As most readers of Lamma-zine know by now, the developers who were thwarted just three and a half years ago in getting their multi-billion dollar luxury plans off the ground are at it again..."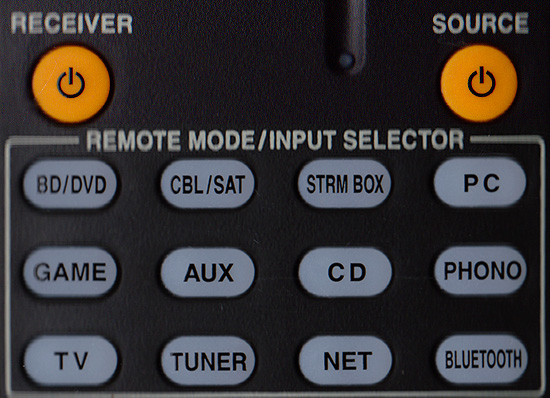 That's the verbatim reply I got in a Causeway Bay shop for AV nerds, asking if their technician would help installing/configuring it (see above) on Lamma. Despite their $500/half hour charges, they turned me down outright! Too far, too remote!
We were looking to replace our ancient AV Receiver (2000), the centerpiece of all our home audio/video needs. After some very knowledgeable and honest consultations ("The cheaper one is good enough for all your needs!") from several older, experienced sales guys, we got an Onkyo TX-NR646, with a nice discount. Will it last for almost 15 years, like the last Onkyo?
Give me a few hours (or days, or weeks) trying to configure and optimise many of the connections above; not a trivial task even for a former regional IT/telecom manager. Will I need to invite one of the many Lamma techies for dinner? ;~}