<!/td>

<!/span>
Sun, Dec 9
Bad Men and Good Wood (HK Free Press)
Sun, Dec 9
Santa on the Beach (YouTube)
Sun, Dec 2
Hong Kong lawmaker Eddie Chu disqualified (SCM Post, HK Free Press, Facebook), Letter to HK)
Mon, Nov 19
Restaurant/Bar News:
Waterfront,
Andy's Seafood,
Bombay,
The Bay,
Island Bar
,
Jing Jing, Ozen Corner
==>

Email us your Lamma-related news!
News Archive ~ Lamma-zine stories last month:
| | | | |
| --- | --- | --- | --- |
| | Dec 4 - "Renovate containers with solar panels to be used as columbaria in the memorial park." | | Dec 3 - Just a few pictures from our trip to Ocean Park today... |
| | | | |
| --- | --- | --- | --- |
| | Nov 30 - "Q: So what went wrong?" | | Nov 29 - Grand Opening on Dec 1, Sat, at 4pm. The exhibition will be open from Dec 1-16. |
| | | | |
| --- | --- | --- | --- |
| | Nov 22 - Sri Lankan Night, Friday, Nov 23, from 6pm. | | |
| | | | |
| --- | --- | --- | --- |
| | Nov 10 - How old is this and what's the meaning/story behind "Lamma Life"? | | Nov 9 - Photo album of Bombay's Diwali Dinner Buffet. |
<!/tr>

Dec 4: Think Greener, Dream Bigger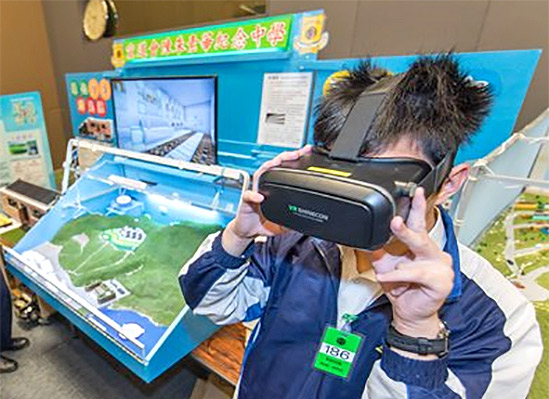 Proposed building a green memorial park at landfill, with the site fuelled by biogas. Renovate containers with solar panels to be used as columbaria in the memorial park.
"4 Dec 2018 - On top of promoting energy efficiency and conservation, some teams taking part in this year's HK Electric "Green Energy Dreams Come True" competition came up with innovative projects addressing both green and social issues in Hong Kong.
Champion for 2018 was HKUGA College. The team initiated an energy-saving competition on campus and installed solar panels on the rooftop of the school building to study the effectiveness of energy conservation and the use of renewable energy:"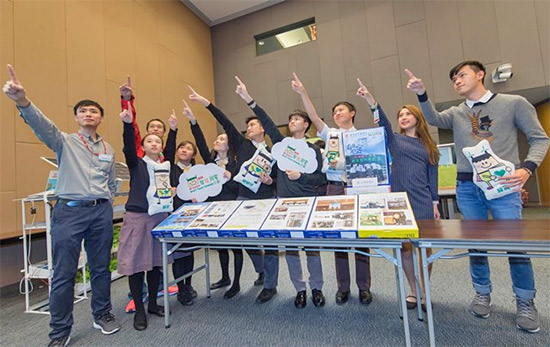 "First runner-up was Christian Alliance SW Chan Memorial College who proposed to turn a landfill area into a memorial park through greening. Besides using biogas from the landfill to power the site, they also suggested converting cargo containers into columbaria powered by solar panels, addressing the issues of land shortage and conservation, as well as the opposing views about landfill and columbaria often heard from the public.
Projects from HKSKH Bishop Hall Secondary School and Leung Shek Chee College both came third. The former suggested using remote sensors to monitor if home appliances were switched off to help the underprivileged to save on energy, while the latter produced an MTV featuring a rap dance to promote green messages on social media.
Now in its fourth year, the "Green Energy Come True" competition has been encouraging secondary school students to promote energy efficiency, renewable energy and energy sustainability. This year, 13 teams and their green dream proposals were short-listed. Each team was allotted seed money of up to HK$50,000 by HK Electric and was paired with a young engineer or professional from the Company to act as their mentor and guide, helping the students to realise their dreams...."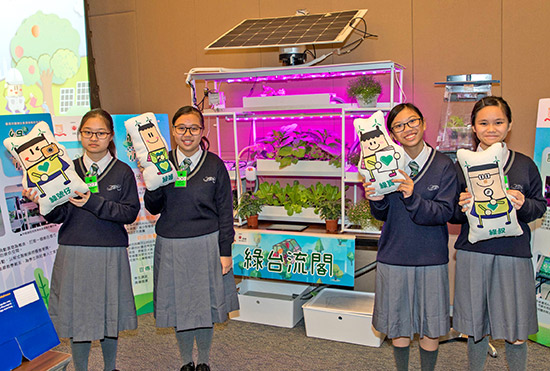 Produced a mobile greenhouse powered by solar panels for educational purpose.

Dec 3: Views from Ocean Park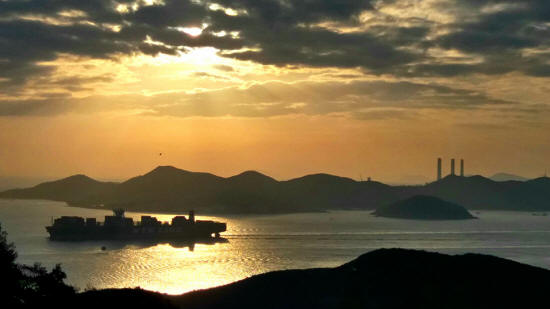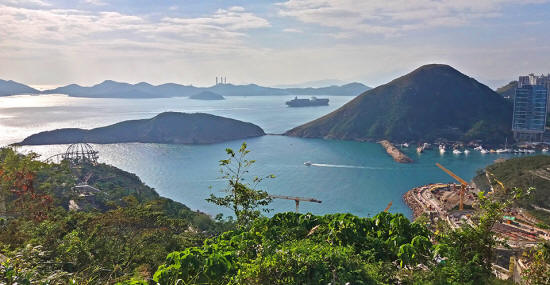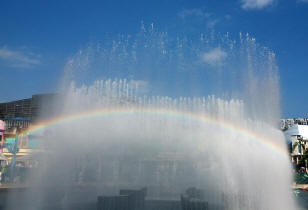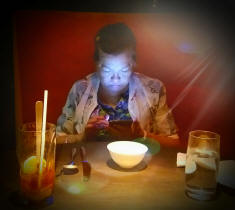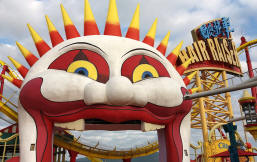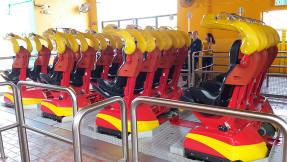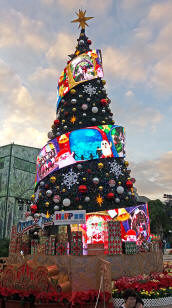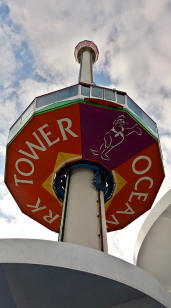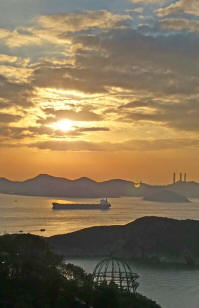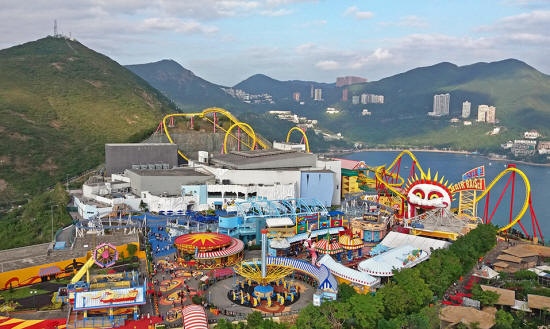 Just a few pictures from our trip to Ocean Park today...

Nov 30: Open Space 10th Anniversary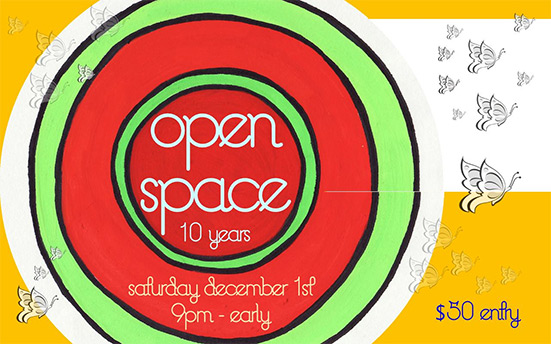 Q: What's happening on the 1st December?
A: Open Space's 10th Anniversary Party (8pm-8am)
Q: What IS Open Space? Is it just an open… space?
A: That's just a silly question – why ask it?
Q: Our readers may be confused by the name so…
A: Fine… It's an old secluded farmhouse that became a trifling yet versatile community venue with an open-door policy and a penchant for art and music. It was founded during the bad ole days of post Lamma-Life-Force/hippy-style island antics and the vacant space that this unwelcome departure brought. Tamara Norris and Lamma's body politic at that time - e.g. arty commune types, seized the moment and lovingly painted and decorated the site, macheted the ever-encroaching jungle around it and held one or two blissed-out gatherings and a party to celebrate their hard work and spirited creativity before the Christmas of 2008. It was named Open Space to signify its open-format community-focused credentials, its equitability and also being unadorned from the trappings of modern life.
Q: Couldn't you have given me a quick sound bite?
A: You did ask and it's a long story - that was just the first 2 months.
Q: So what went wrong?
A: What do you mean?
Q: The hippy stuff. You only have DJs and all night parties now.
A: Untrue. Last year we turned the space into a forest school for toddlers, kids and...
Q: Great and what about the DJs?
A: For the 1st of December?
Q: Sure, who's playing?
A: Um……
8 – 9pm: Nick The Book - Psychedelic Mash Up
9 – 10pm: CaspR - House/Techno/World Music/Funk
100 –11:15pm: Notsa B2B DJ Doey - house and varations of deepness
11:15pmm –12:30am: Miss Momentai - House/Electro/Pop/Breaks
12:30 – 2am: Jimbrowski - Old Skool
2 – 3:30am: DJ Nipper - Nu Skool Breaks and Old Skool Hip Hop
3:30 – 4:45am: Magnetic Soul - Soulful, rolling Old skool DnB
4:45 – 6am: Casey Anderson B2B Devlar - Techno/House
Q: Where is it?
A: Up a hill on Lamma Island. We'll post the directions on the day.
Read more Open Space stories in Lamma-zine...

Nov 29: Joint Art Exhibition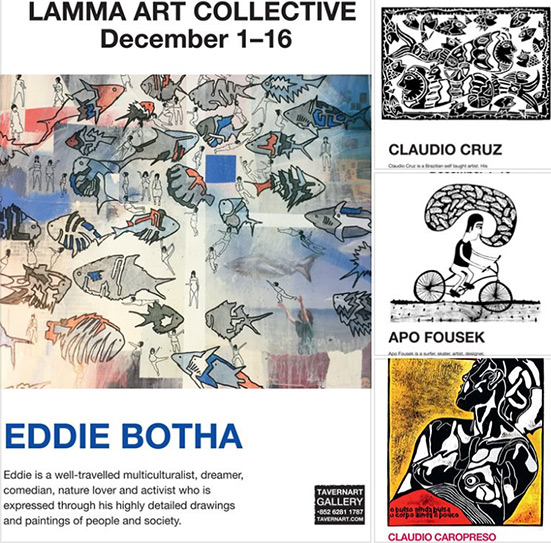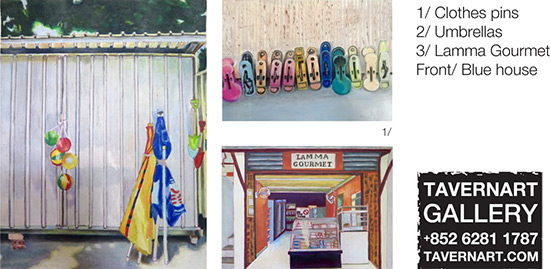 ANN BALDONI (see above), will be the only Lamma artist this time among the very interesting Brazilian artists:
"LAMMA ART COLLECTIVE together with TavernArt invite you to appreciate the JOINT ART EXHIBITION.
BRAZILIAN ARTISTS:
Apo Fousek | Carlos Rezende | Claudio Caropreso | Claudio Cruz | Eddie Botha.
The Grand Opening will happen on Dec 1, Sat, at 4pm.
The exhibition is open from December 1 to December 16."
Photos of exhibition opening...

Nov 22: Sri Lankan Night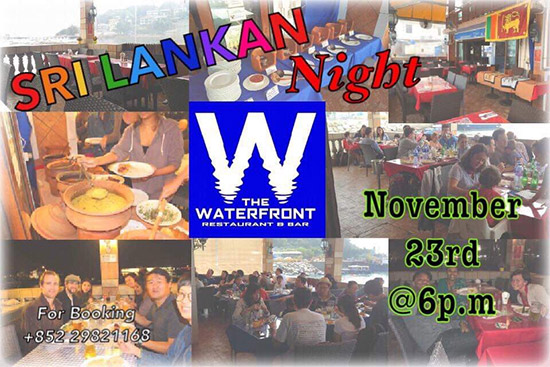 Nov 21: 'I Believe In...''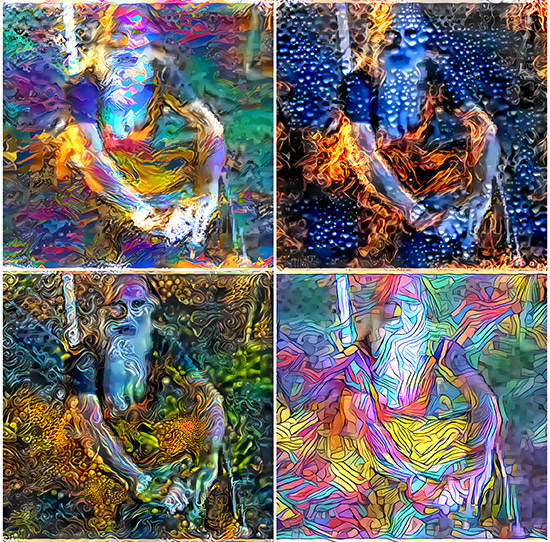 Weird Shit ~ by Nick the Bookman ~ Nov 20, 2018
"I believe in ETs, UFOs, Faster Than Light travel, Hyperspace and Parallel Dimensions and...
...the fact that our moon is a hollow spacecraft which is about one billion years older than Earth and was most likely constructed in our future and time-shifted back into the incredibly precise orbit it now maintains around Earth."
P.S. Responses on Facebook came in quickly...
P.S. Nov 23: Some weird shit happening to the picture above (see left pic below).
I took this random computer glitch on my website as inspiration for more "creative experiments".
(Most of my experiments are not good enough to publish. ;~)
Here's my first acceptable result (click on right pic):

Nov 18: Appreciating Lamma Nature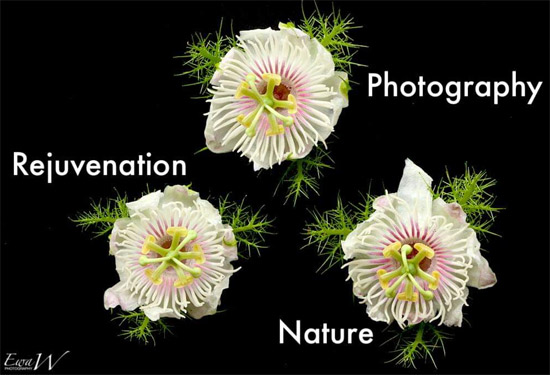 Introduction to Nature Appreciation Photo Workshop (by Ewa Wilkinson).
This workshop is a part of the In Love with Lamma Joint Photo exhibition & project.
Date: 18 Nov 2018
Time: 15:00 pm to 17:30 pm
Group Size: 15
Language: English
Participants: Open to Adults and Children 8 and above.
(Note: A Child under 16 must be accompanied by an adult.)
P.S. Pictures of the workshop...

Nov 17: Drone Workshop & Demo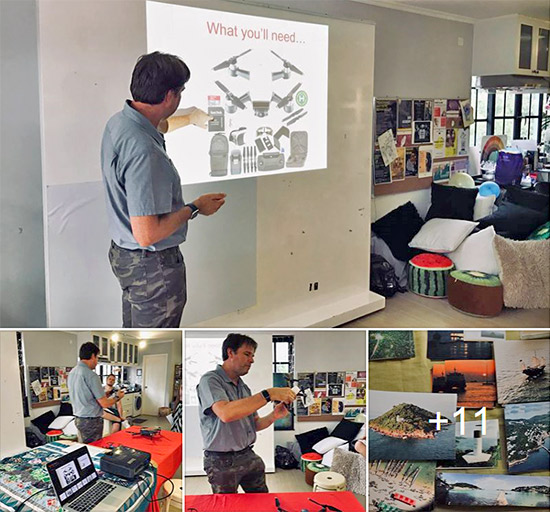 Lamma Art Collective writes: "A very interesting and innovative Drone Workshop by Mark Malby! Thank you for such an unusual experience, Mark!"
P.S. Mark's Leaving Lamma video and a few still photos from the hands-on video demos today (Thanks, Mark!)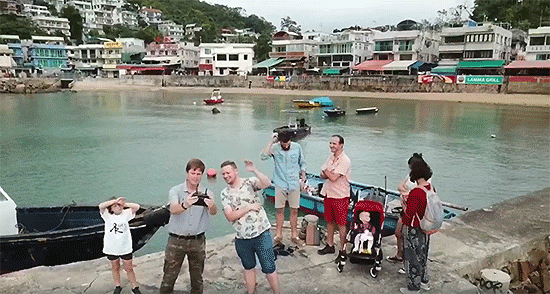 Nov 10: LAMMA LIFE?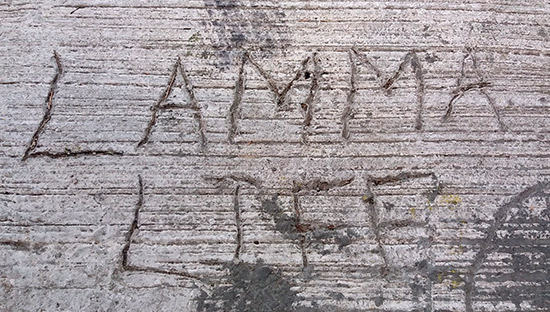 I came across this path drawing just before the Po Wah Yuen garbage bins (while walking from a YSW wine tasting to a Pak Kok beach bonfire).
How old is this and what's the meaning/story behind "Lamma Life"?
Can anybody enlighten me?

Nov 9: Celebrating Diwali @ Bombay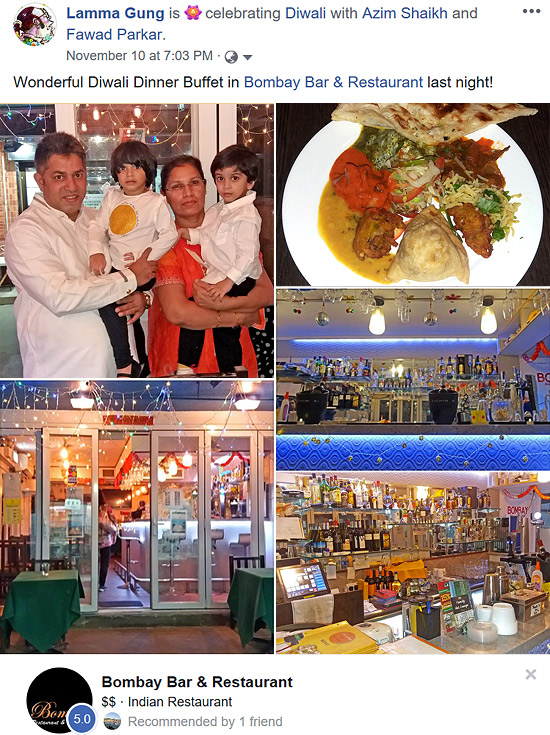 Photo album of Bombay's Diwali Dinner Buffet

Nov 8: Happy Diwali!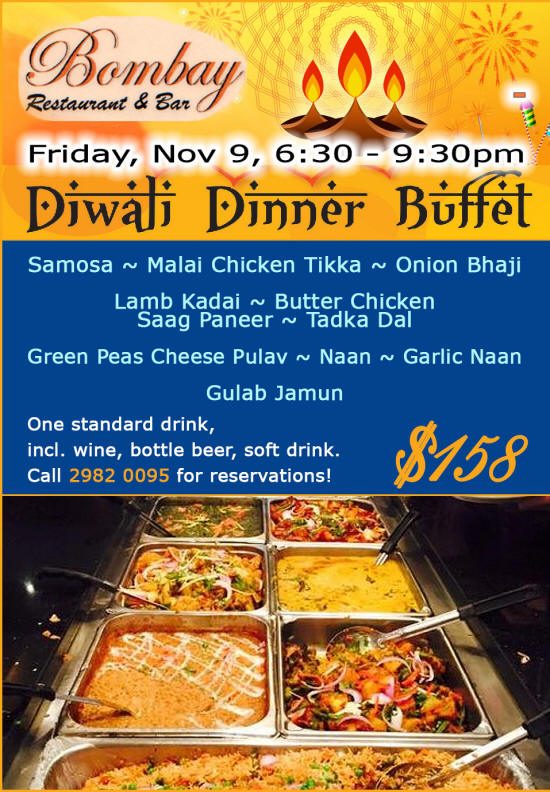 Tomorrow! We have reserved already.
(Just a little poster I made for my friends in Bombay Bar & Restaurant on YSW Back Street.)
For a little look at last year's Diwali Dinner Buffet...

Nov 7: 'In Love With Lamma' Video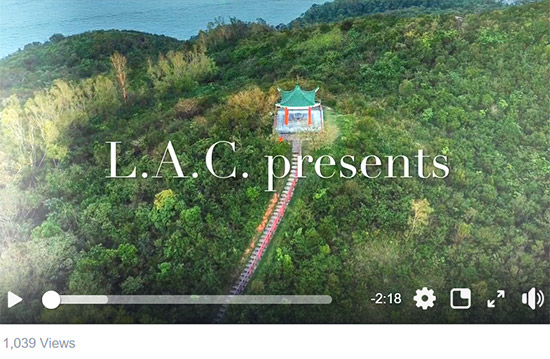 Our In Love with Lamma Joint Photo exhibition is still running until Sat, Nov 17 in LAMMA ART COLLECTIVE. Postcards and A3-size, framed photos available!
Here's a beautiful promotion video, created by Irina Ustyugova! Over 1,000 views already before even publishing it here!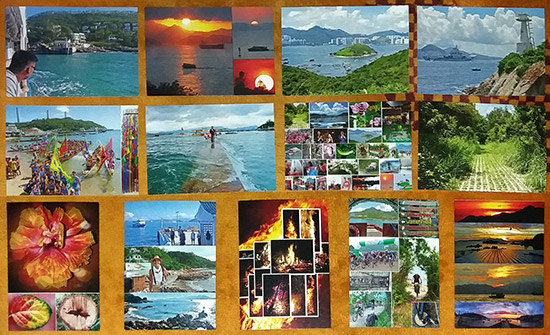 Nov 4: Tasting & Painting w/Georgian Wines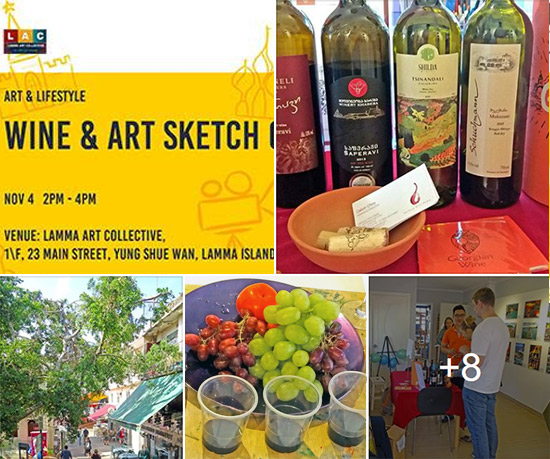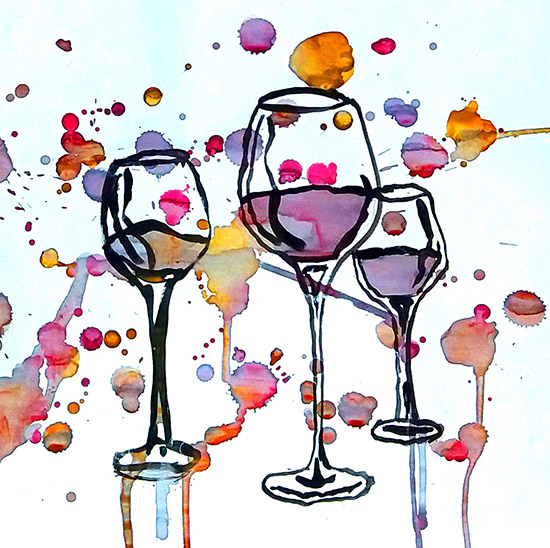 Wine tasting and painting with wine don't mix!
See above what a mess I made by joining this event!
I claim it to be a completely intentional creation, but who'd believe me!
Back to my 38+ years of creating computer art - http://Lamma.com.hk/L-G - no hand-sketching and painting involved, much safer for an artsy computer geek like me...
...as long as I don't spill any wine on my keyboard.
P.S.. Here's a LAC video of the event.