| | | | |
| --- | --- | --- | --- |
| | Aug 25 - "A frenzy of flying fish is not uncommon at these piers." | | Aug 1 - Close encounters of our island ferry with container ships. |
| | | | |
| --- | --- | --- | --- |
| | Jul 16 - "Tropical Cyclone Talim will intensify gradually today and tomorrow," | | Jul 14 - Tonight's sky show, well worth setting up my tripod on the rooftop. |
| | | | |
| --- | --- | --- | --- |
| | Jun 30 - Domestic disaster struck all of North Lamma today. | | Jun 29 - Sampan Rest. seawall painting has just been completed. |
| | | | |
| --- | --- | --- | --- |
| | Jun 28 - Pak Kok Shan often looks a bit like a volcano about to erupt at sunrise. | | Jun 19 - Fiber-to-the-home has arrived on Lamma! |
| | | | |
| --- | --- | --- | --- |
| | Jun 12 - Dusting off my tripod tonight, setting it up on the rooftop... | | Jun 11 - Photos by Peter Kline, master wildlife (especially birds) photographer. |
| | | | |
| --- | --- | --- | --- |
| | Jun 4 - My photo album of visiting Sok Kwu Wan today. | | Jun 3 - The brand-new landing point of the undersea fiberoptic Internet cable. |

Sep 16: Free Mooncakes!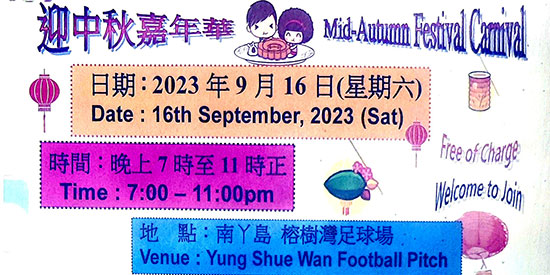 Sep 9: Rainstorm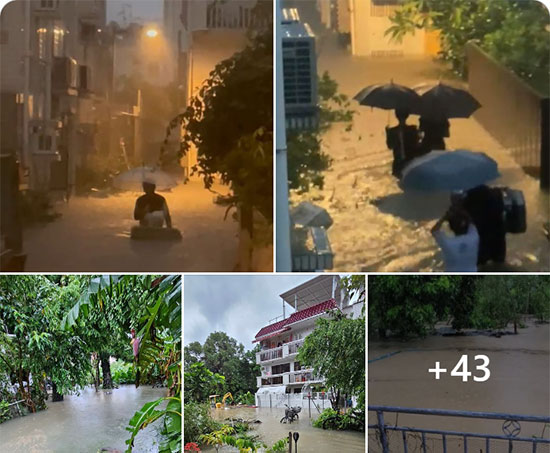 Photo collection by our District Councilor, Ting Ting of this highest-rainfall rainstorm with worst flooding in 100+ years.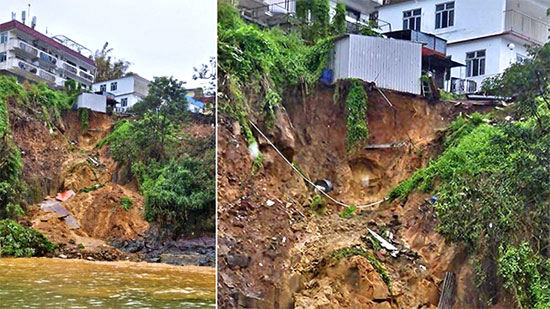 Pak Kok New Village, just down the hill from our flat.

Sep 8: Super-Expensive Water?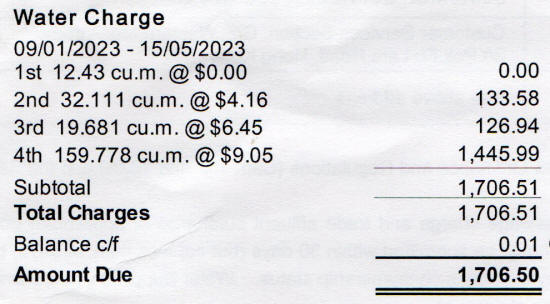 We've received this astounding water bill a few months ago. It's usually around $50 for the regular 4-month billing period, so this was quite a shock!
Checking the water pipes - all running on the OUTSIDE of our village house - no leakage detected. Taking a photo of our water meter to show the Water Dept. that the recorded reading on the bill was wrong, then emailing it to them to get the bill corrected, hopefully.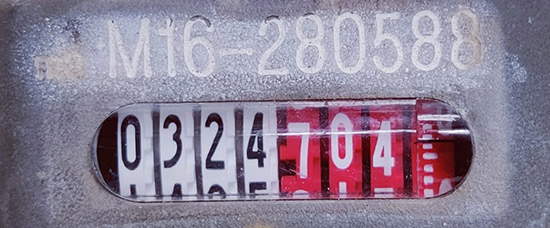 No reply at all for several weeks, no comment or apology for the wrong meter reading, just a revised bill, after probably getting their meter reader to have another look at our meter and correct the former, erroneous reading. Revised bill: $53.10!
After all the recent troubles with no water supply for N. Lamma for an entire day and the resulting toilet flushing in our house not working properly for an entire week afterwards, we're a bit disappointed.
3 water-related problems in just a few weeks from a usually problem-free, dependable, invisible Govt.-run utility, supplying clean, safe-to-drink, extremely cheap, subsidised water for all of HK and especially our little island with just 6,000+ widely dispersed residents.
Living in the middle of a banana forest, up a hill on our little, traffic-free, clean-air, peaceful, fantastic-views, almost crime-free island, we're spoilt with highly reliable services like power, aircon, water, mail, terrestrial TV reception and, best of all, fiber Internet since a few months ago, finally! We're very grateful!

Aug 25: Catching Flying Fish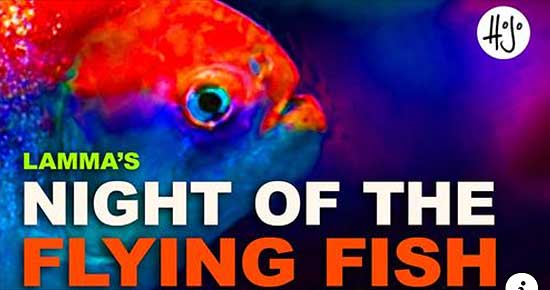 Amazing, rare video by Robert Hope-Jones, shot at night around our new Lamma ferry pier. He writes:
"A frenzy of flying fish is not uncommon at these piers during different times of the year, but the haul of fish taken home by passengers and ferry staff was a first, thanks to the new Pak Kok pier design.
Lamma Island, August, 22, 2023."

Aug 1: Close Encounter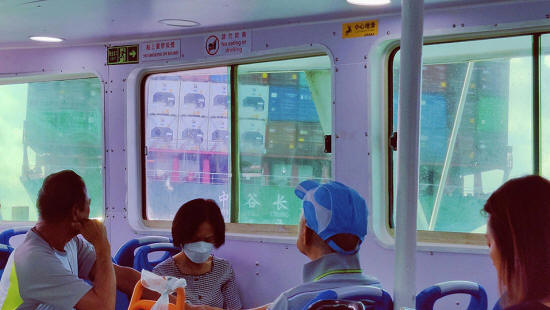 Just the other day, one of our frequent close encounters of our island ferry with container ships in the Lamma East Channel, one of the busiest shipping channels worldwide. These massive container ships are loaded to the maximum height when arriving or leaving HK harbour, crossing the path of our tiny commuter ferry to HK Island, our only way off our island to get to work, shopping or eating out (no shops, restaurants or any public/private traffic in our local village, far from busy Yung Shue Wan).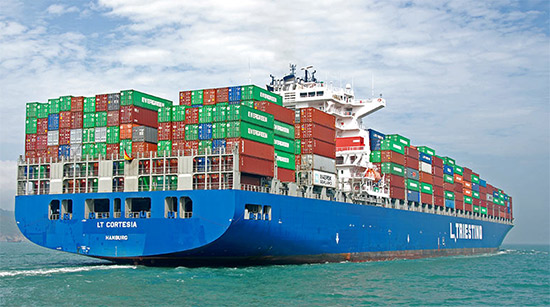 Occasionally, we're getting the exciting experience of 2 container ships crossing each other just in front of our tiny ferry (photo by Alamy). It's an extra-exciting adventure when you're on an expensive private sampan boat, used just for moving and as a "water taxi" if you miss the last ferry home at 10pm: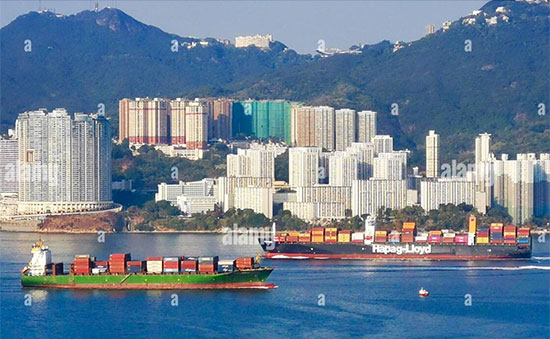 Missing the ferry in Aberdeen back to Lamma the other day by half a minute, I had to wait 2.5 HOURS for the next one, sitting on a harbourside bench with my heavy shopping in the mid-day heat, too far from any restaurant or cool area to reach with my very heavy shopping bags.
There are 2 of these 2.5-hour gaps in the ferry schedule to/from Aberdeen to Lamma, 1 gap even on Sundays and holidays, all during times of day when there'd be too few passengers to make this adventurous sea crossing worthwhile even for our small ferries: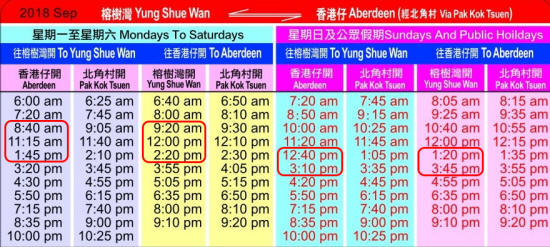 July 16: T3 Sunrise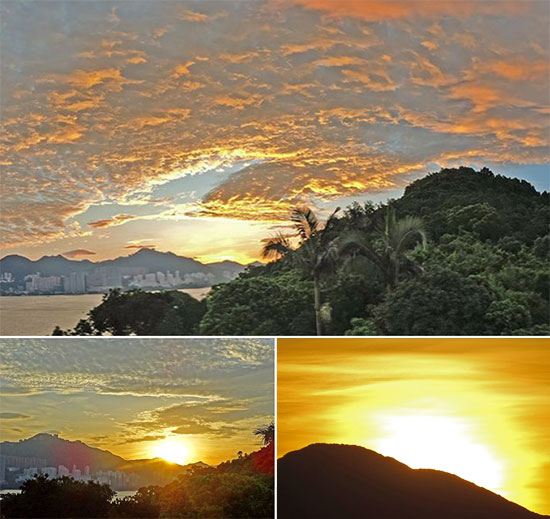 "Tropical Cyclone Warning.
The Strong Wind Signal, No. 3 is in force. This means that winds with mean speeds of 41 to 62 kilometres per hour are expected. At noon, Severe Tropical Storm Talim was estimated to be about 390 kilometres south-southeast of Hong Kong.

The outer rainbands of Talim are affecting the coast of Guangdong. Locally, winds are generally strong offshore and on high ground. The Strong Wind Signal, No. 3 will remain in force today. According to the present forecast track, Talim will be closest to Hong Kong tomorrow morning (17 July), skirting within about 300 kilometres to the south of Hong Kong.
Tropical Cyclone Talim will intensify gradually today and tomorrow, and move in the general direction of western Guangdong and Hainan Island. It will bring squally showers and thunderstorms to the coast of Guangdong. Talim is expected to depart from the coast of Guangdong midweek this week.
An anticyclone aloft will strengthen towards the weekend, the weather will improve slightly over Guangdong."


July 14: Daily Sky Shows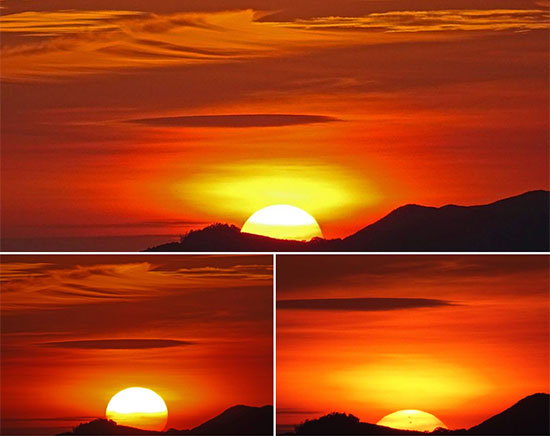 Tonight's sky show, well worth setting up my tripod on the rooftop and getting my ancient dead-battery pocket zoom plugged into a powerbank and Wifi-connected to my smartphone. We're admiring the almost daily amazing sunsets these weeks and we love sharing our best photos on social media.
Map of today's sunset, overlooking Lantau Island: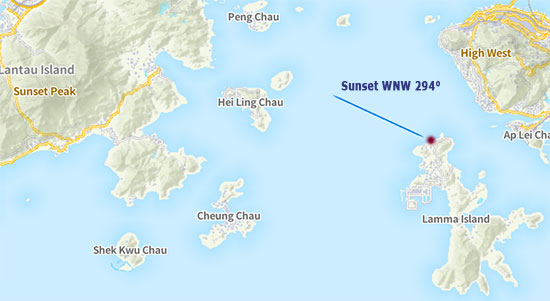 Jun 30: No Water!
Domestic disaster struck all of North Lamma yesterday, announced by message in our village's WhatsApp group at 10:30am:
"The guys digging in new drains in Yung Shue Wan have just broken our main water pipe. No water for at least 5-8 hours."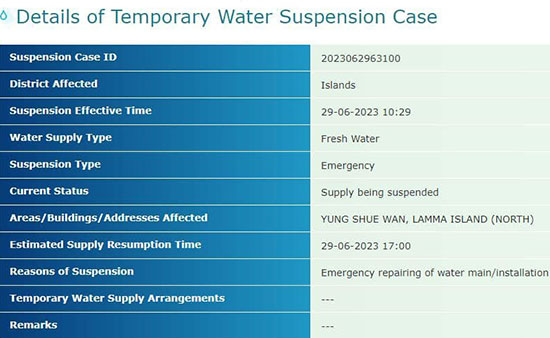 The updates on the repairs during the waking hours of the day - without any water for cooking, washing, showering, toilet flushing, etc. - kept on coming throughout the day.
In typical Lamma fashion, some people had good advice: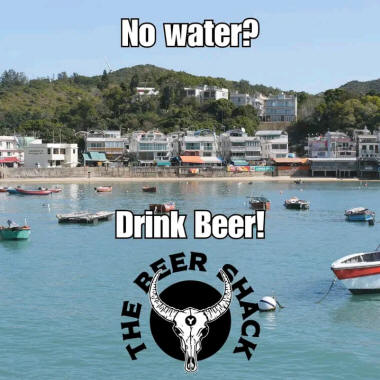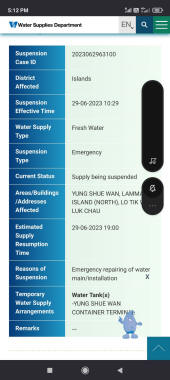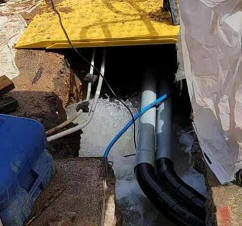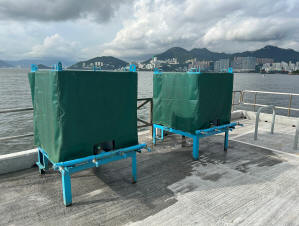 Photo of the actual damaged water pipes -
Water tanks set up at the ferry pier for residents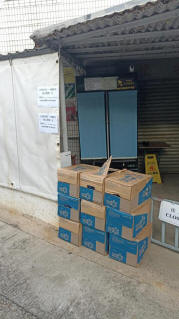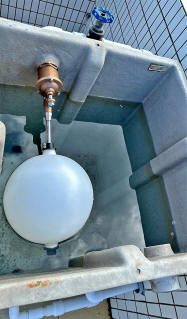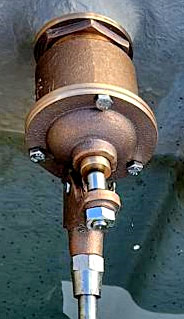 Free bottled water available at our only village shop, including free deliveries by VV to walking-impaired residents -
Our rooftop flush water tank still didn't work after the water supply came back on, 8.5 hours later!
It took almost a week for the repair guy to diagnose the problem causing no toilet flush water in our entire village house and get the stuck valve ordered and replaced!

June 29: Welcome to Lamma Island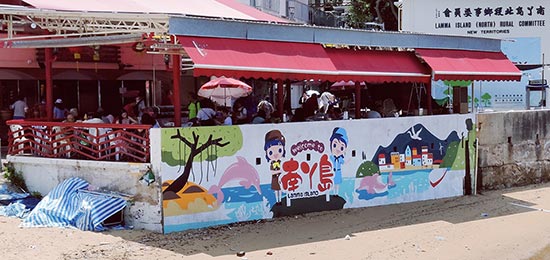 Sampan Rest. seawall painting has just been completed. But who's the artist of this "official" graffiti, we wonder?
Lamma-zine interview, we hope!

June 28: Spot the Sunrise Contrail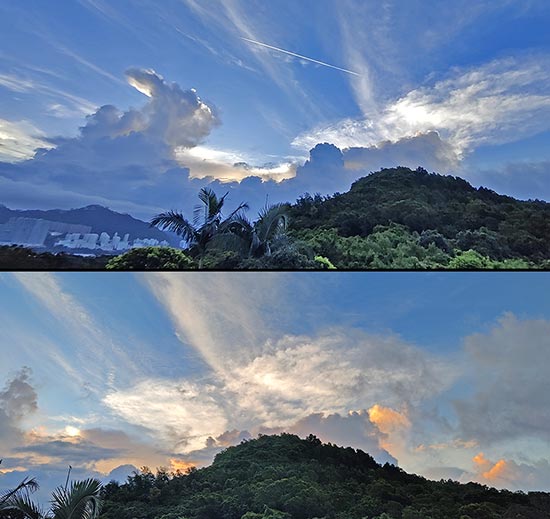 Today, before 6am, the early birds (greeting the sunrise by singing loudly all around me) catch the worms, err, the jet plane contrail.
Top picture, Pak Kok Shan, our local hill and hiking/mountain biking playground in the foreground, Aberdeen on HK Island in the background, across the East Lamma Channel, one of the busiest container shipping channels worldwide.
Lower picture, Pak Kok Shan often looks a bit like a volcano about to erupt at sunrise.

June 19: FINALLY!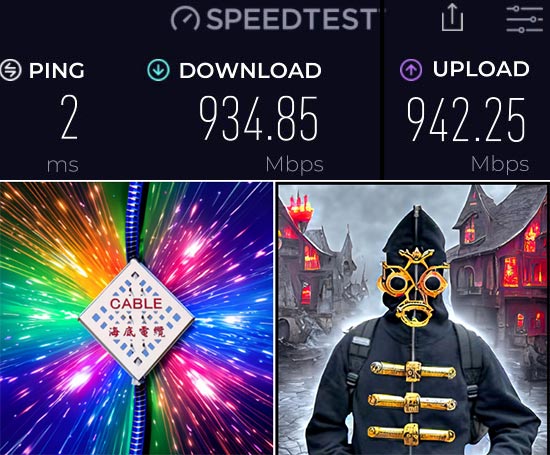 June 12: Wow!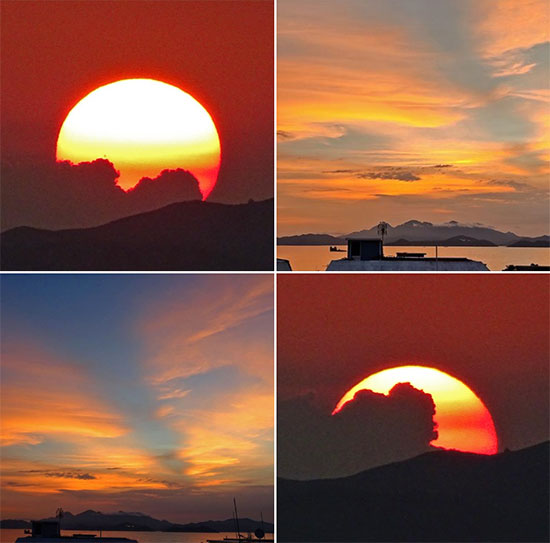 Dusting off my tripod tonight, setting it up on the smouldering, buggy rooftop, plugging a power bank into the portable 20x mini optical zoom...
It was worth the small trouble as for the first time in many days, the sun wasn't hiding behind clouds at the exact time, less than 1 minute long, of setting behind the Lantau Island peaks.

June 11: Happy Buggy Sunday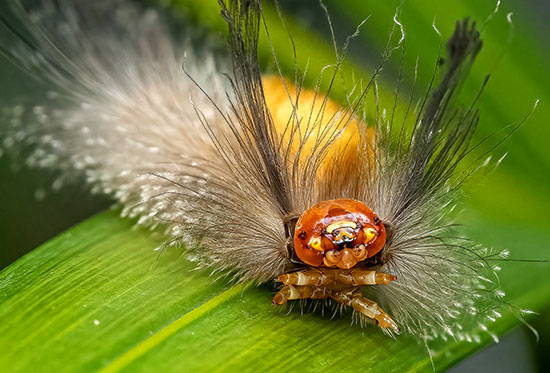 Photos by Peter Kline, master wildlife (especially birds) photographer.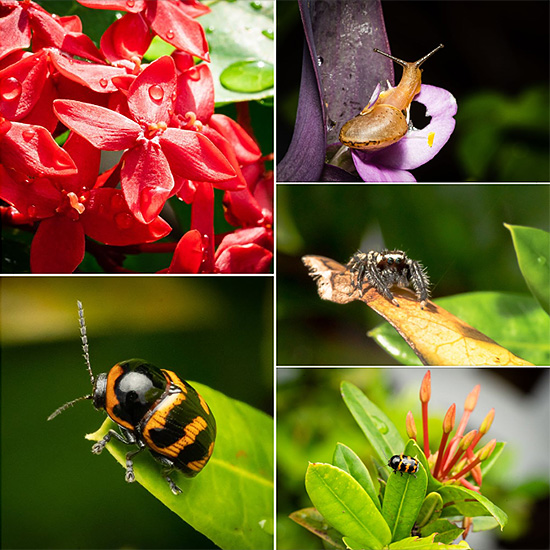 June 4: Sok Kwu Wan Tin Hau Festival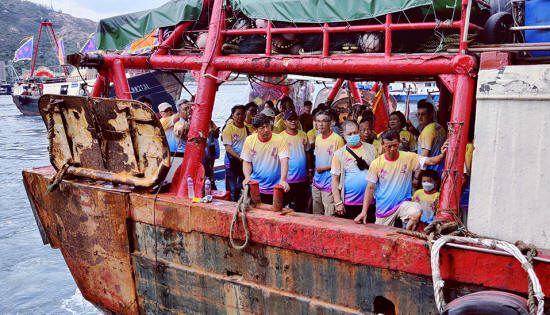 My photo album of visiting South Lamma's Tin Hau Festival today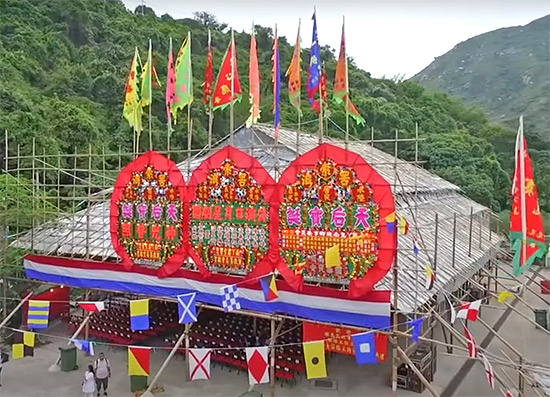 Time lapse of building the Sok Kwu Wan Canto Opera tent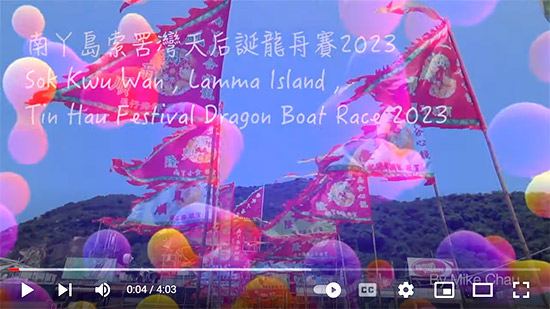 Dragonboat races today! (both videos by Mike Chau)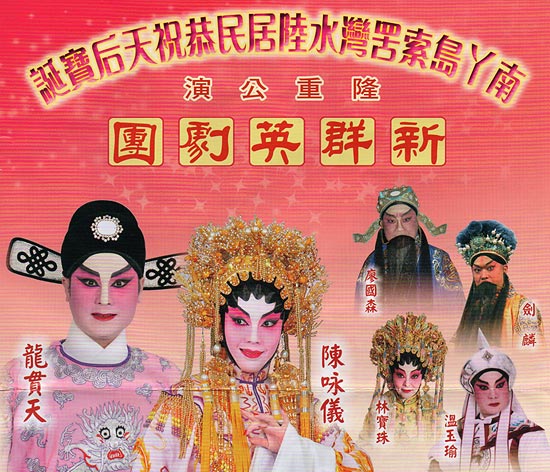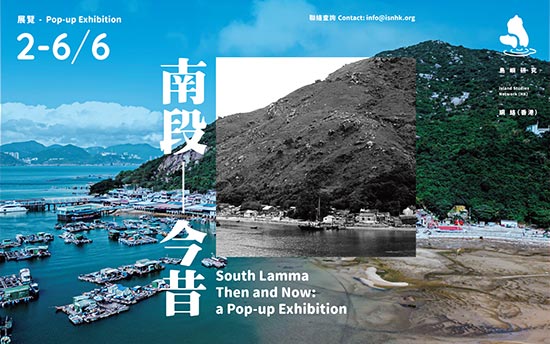 June 3: Getting CABLE, Finally!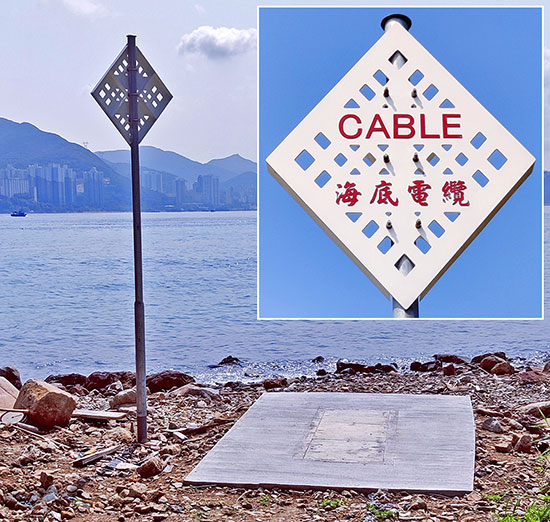 I took a little stroll yesterday to Northern-most Lamma, to the brand-new landing point of the undersea fiberoptic Internet cable, just connected and encased in concrete. 20+ years of waiting for Faster Broadband For Lamma.
While waiting, the Internet broadband speeds dropped by half to HK's slowest speed (below 3Mbps) and doubled in price by the sole provider.
Looking forward to 1000+Mbps fiber-to-the home later this month, they promise, but initially only for those lucky enough to live not too far from this landing point above, like myself. Hurrah!
We can now finally retire these locally-popular Lamma Brand baseball caps: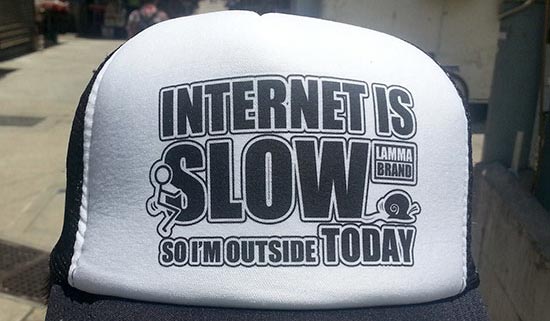 P.S. Jun 2: Sunday, June 11, installation of 1000M fiber to our home.
P.S. Jun 9: Installation postponed to June 25. Keeping my cheap, fast and reliable 5G Wifi router as a backup; just to be safe to always have a vital, working Internet connection in future.
P.S. Jun 10: As usual, I couldn't resist playing with the iconic (at least locally) photo above, via the brand-new Photoshop's AI Generative Fills: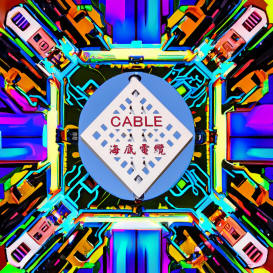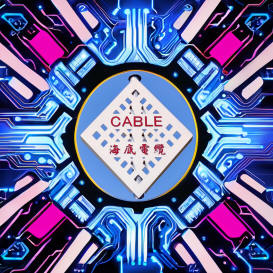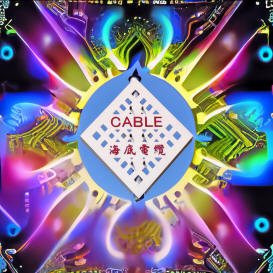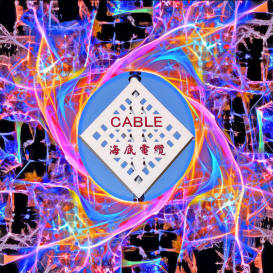 June 2: Abandoned Visions in an Abandoned House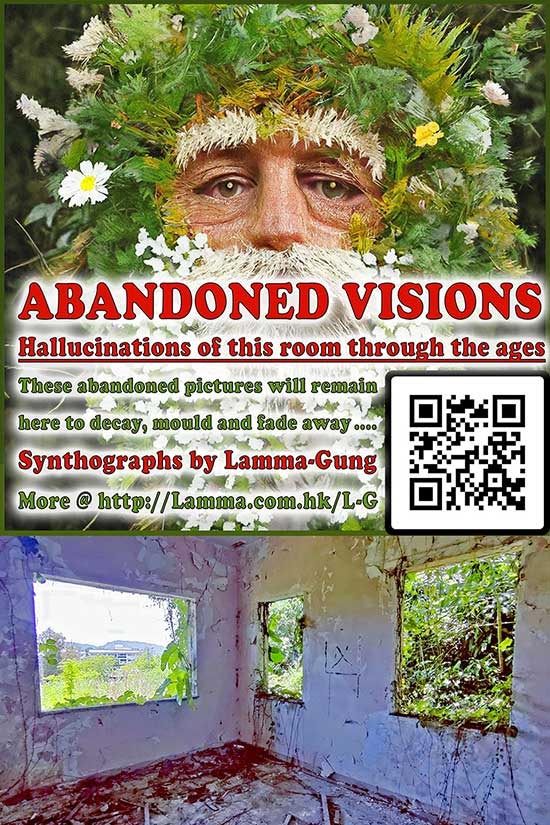 Dickie wrote: "We held an art show in an abandoned house featuring 14 talented artists last weekend.
Guests were brought in from Central and blindfolded to maintain the location's secrecy.
Attendees enjoyed Champagne and canapés and were given tours of the breathtaking artworks on display by the artists themselves."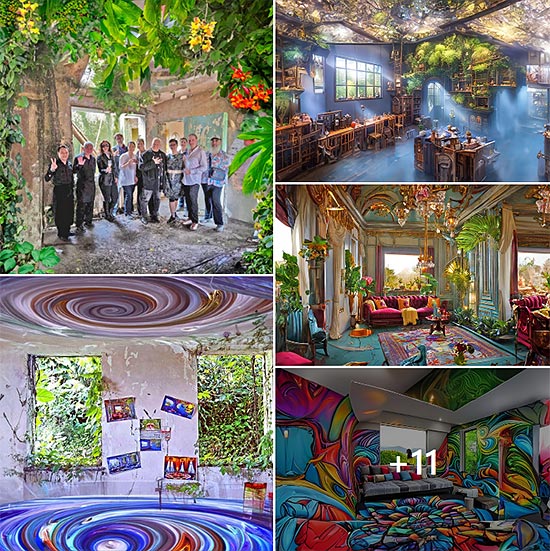 June 1: Lightning Storm

The Lamma-zine started in 2002 and will be updated frequently with anything vaguely related to Lamma Island or her residents, be it news, stories, events, links, photos, artworks, videos, etc. class="blog"> Contact Lamma-Gung with anything relevant to Lamma or Lammaites that you'd like to see published in the Lamma-zine, Events Calendar, Photo Galleries, Links or in our Eng. and Chin. forums!

All text, photos & graphics by Lamma-Gung, if not otherwise credited. Click on button on left for Creative Commons license.
Occasionally, the Lamma-zine Blog will be promoted via an email newsletter to all registered subscribers and forum members. Free subscription.
All former stories are stored in the Blog Archives, see below.
All materials and photos © 2023 Lamma-Gung. Some rights reserved.
---
Home/Blog | Forums | Events | Galleries | Links
Top | About | Contact Us | Poster | Ratecard |
Lamma-zine Archives