| | | | |
| --- | --- | --- | --- |
| | Jan 13 - Transplanting a Black Kite into a virtual-only world of highrises. | | |
| | | | |
| --- | --- | --- | --- |
| | Jan 6 - ...publicity campaign against all these electric transportation devices. | | Jan 5 - Quite comprehensive, up-to-date guide for visitors from Cathay Pacific/Dragon. |
<!/tr>

Jan 13: Black Kite in Virtual World
Another little Creative Experiment of mine, transplanting a Black Kite into a virtual-only world of highrises.
The great Black Kite photo was shot by Mark Malby from his drone flying high, Lamma Island in the background. I love the contrast of these two images: natural photo ~ artificial CG, real-life ~ computer-virtual, grey-level ~ full-color, max. 3 floors ~ highrises...

Jan 9: Rooster Dragon or Mutant Turkey?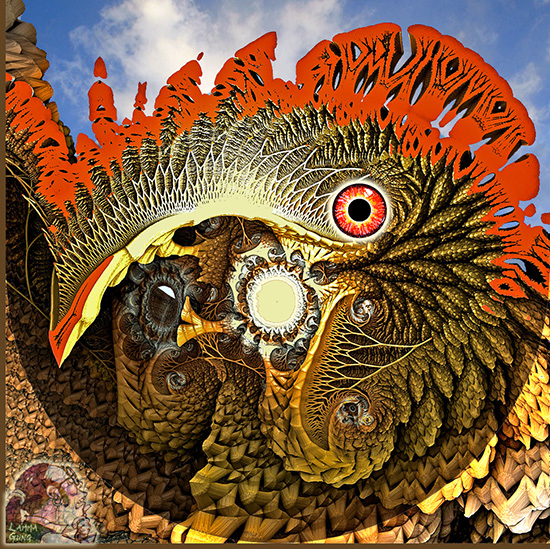 My latest Creative Experiment, just completed. Suggest a title, please. What does it look like to YOU?
Lamma-based friends suggested "Mutant Turkey", "Fucked-up Phoenix", "Phoenix Tripping", "Cock in a Feeding Frenzy", "Cuckoo Centurian" and "Dragon Rooster", my personal favourite.
Lamma harbours quite an exotic, subtropical wildlife (Lamma Birds), but I haven't come across this specific creature yet while hiking, fortunately!
Deep AI's NeuralTalk program analysed this image as "a close up of a bunch of bananas". Artificial Intelligence has a long, long way to go....

Jan 8: Past Art & Photo Exhibitions of L-G
Solo Exhibitions
Wonder, Whimsy, Weirdness - Sarasen gallery, Lan Kwai Fong, HK Island - Aug 15 - 31, 2008
Lamma Celebrity Cam PhotoArt - The Cyan Studio, Back Street, YSW, Lamma - Nov 2007 (+stories on Nov 11, 12)
Computer fair, Musterhalle, Basel, Switzerland - 1987
Grafische Computer-Fantasien - Galerie/Atelier E, Zurich, Switzerland -
Jun 5-Aug 23, 1986
Joint Exhibitions
LAZERARTI: Disc Reborn - Lamma Art Collective, YSW - Dec 6-31, '19: https://www.facebook.com/events/420347818626715/ https://www.facebook.com/Lamma.Gung.Art.Photos/posts https://www.facebook.com/Lamma.Gung.Art.Photos/photos
In Love With Lamma - photo exhibition - Lamma Art Collective, YSW -
Nov 3-17, '18
Lamma On Board - Lamma Art Collective, YSW
HK Arts Centre - 1990s
HK Cultural Centre lobby - 1990s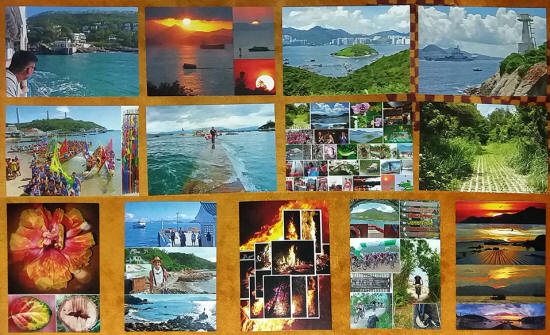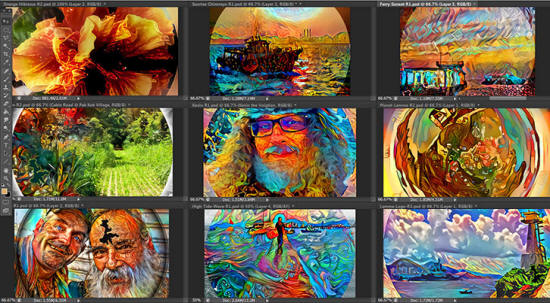 40-year art/photo gallery - Google Deep Dreamer gallery
Check out my Facebook page: Lamma Gung Art & Photography
For more info & sales: LammaGung@gmail.com

Jan 7: Balcony Garden of a 'Deep Dreamer'
No need to travel far to get fine photos when living in the Lamma jungle, here are a few photos, all taken in my Balcony Garden.
As usual, I couldn't resist to make a few "enhancements" via Google's Deep Dream Generator. Click to enlarge and view comments: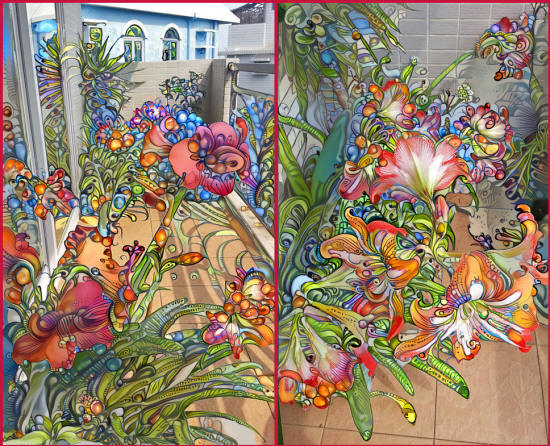 Jan 6: EMDs Are Banned!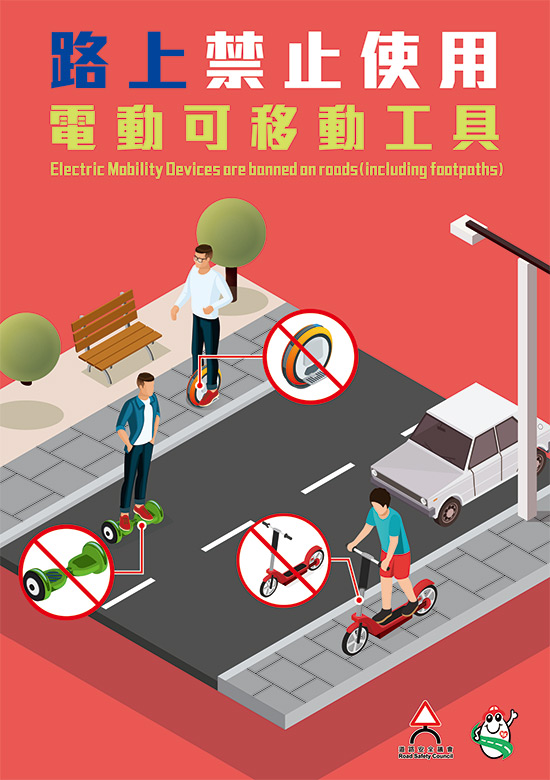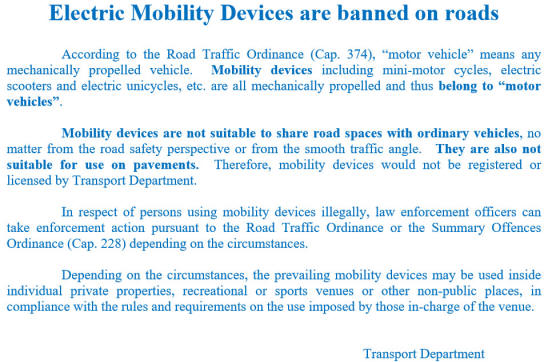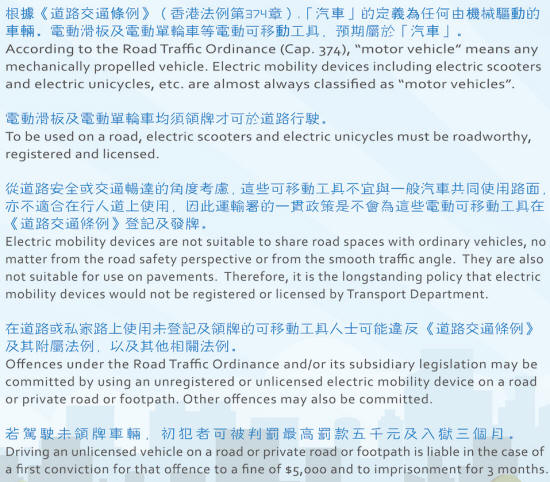 It's been 3 months of publicity campaign against all these technically-illegal electric transportation devices, except for licensed disabled people. They're illegal everywhere - on roads, paths, pavement - except private, non-public premises and no licenses will be issued.
They've become widely used on Lamma as they're the only form of motorised public or private transport available, besides VVs, emergency and HK Electric vehicles. Police warnings have been issued but no enforcement so far.
But now the police seem intent on stepping up the enforcement soon on Lamma, like on the other Outlying Islands already, I've heard? I'm holding off on getting an electric bike myself... for the time being....
P.S. What caused this stepping-up of the formerly non-existing enforcement?
http://www.thestandard.com.hk/breaking-news.php?id=137889
http://www.thestandard.com.hk/section-news.php?id=212961

Jan 5: Plan a Day Trip to Lamma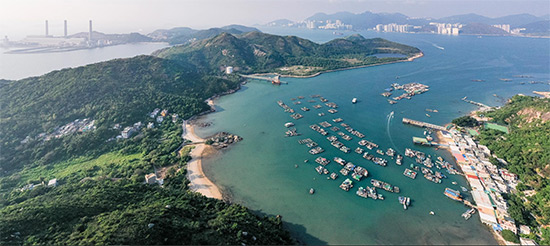 Quite comprehensive, up-to-date guide for visitors from Cathay Pacific/Dragon's inflight magazine. It's even including the brand-new Beer Shack.

Jan 4: Favourite Dishes in YSW?
What are YOUR FAVOURITE DISHES in Yung Shue Wan? Receiving a YSW restaurants mini-review, titled "Underwhelmed and Annoyed" from the Lamma-zine's "Official Court Glutton", I made my own personal shortlist of favourite dishes in YSW restaurants.
See the traditional Christmas special from Jing Jing Restaurant above, our own yearly indulgence.
What are yours and should be added to my list, titled "Overwhelmed and Delighted"?

Jan 3: Lamma Beach Shoes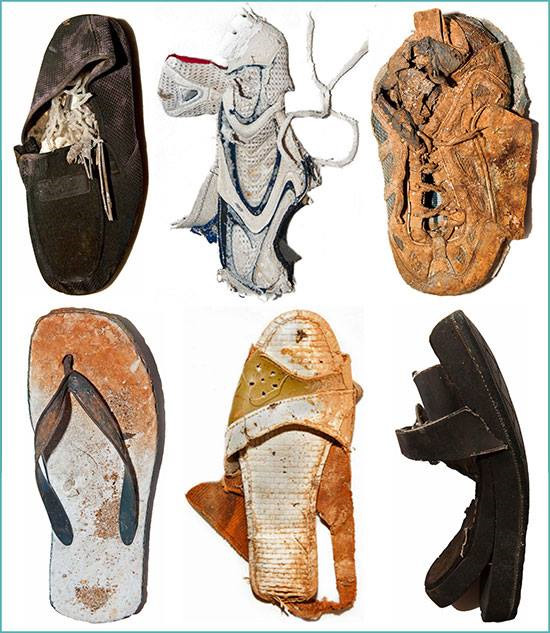 'Jimmy Shoe': Lamma Island's Beach Trash Curios
"Irish-born photographer Grainne Quinlan has spent the last few months scouring the Lamma shoreline for old footwear." - Ancient Lamma-zine story, in need for an update. Got some new photos of beach trash curios?

Jan 2: Return to Lamma Nature Photos...
...but with a twist, adding some AI neural styles and prodigious Photoshopping, hopefully improving my original photos, or not!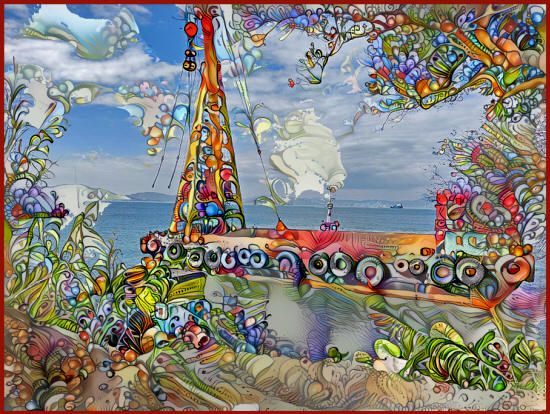 Village house building is really speeding up around Pak Kok New Village, several in progress right now. This is my DeepDreamed photo of a transport ship bringing in construction materials to a temporary pier recently.

Jan 1: Happy New Year!