| | | | |
| --- | --- | --- | --- |
| | May 10 - Lamma-Por and L-G have been enjoying a salt stone sauna. | | May 9 - A new addition to our extensive list of QUICK INFO links. |
| | | | |
| --- | --- | --- | --- |
| | May 8 - Corner 84 Bakery entices passersby with the delightful smell... | | May 7 - "A man has died from head injuries sustained in a fatal injury." |
| | | | |
| --- | --- | --- | --- |
| | May 6 - Lowest tide around the new pier-in-progress, plus a jet ski on a pontoon. | | May 1 - Spring blossoms are spreading on our Village House balcony. |

May 10: BMH Beauty Centre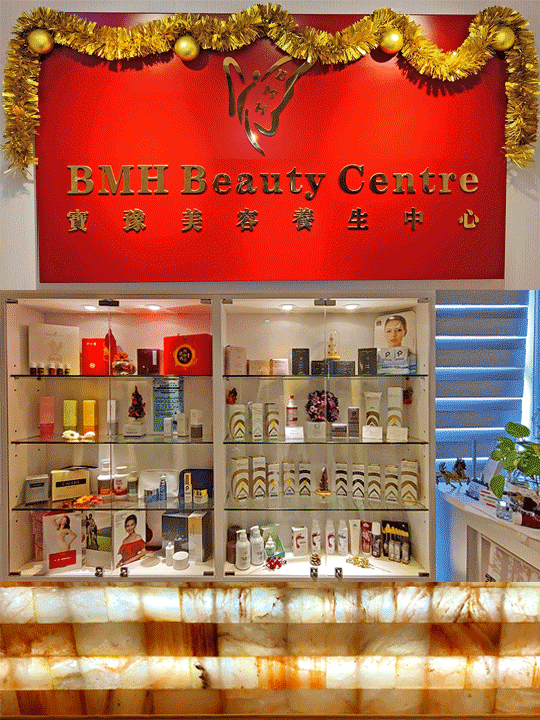 Lamma-Por and L-G have been visiting a friend's BMH Health & Beauty Centre in Wanchai and enjoying a salt stone sauna. Highly recommended, 45 minutes of bliss and relaxation!
Click above for more photos, links and your own RSVP! Here's their bilingual description of their varied services:
寶豫美容養生中心是一間結合着中國養生元素和西方運動科學以調和身心平衡為核心追求健康養生的都市麗人提供一個既雅致又私隱高的環境及貼心服務的公司.
BMH is a massage and beauty company that combines Chinese health care elements and Western sports science to reconcile physical and mental balance as the core to pursue health. The company provides an elegant and private environment and caring services.
BMH這間美容公司,雅致乾淨.感覺舒服,四季養生湯水,除咗基本的中醫穴位推拿.還有肩頸痛症推拿,指甲護理同矯型,也有皮膚細胞抗衰老激光,脫毛,嫩膚,打斑,岩盤細胞汗蒸(見圖).如有興趣或想知多DD,請致電:6813 1941.外藉人仕請致電:6254 6971.
BMH is a beauty parlour/wellbeing company specializes in facial massages, manicure and pedicure. Once when you step inside the parlour, you feel comfortable because it is elegant, neat and tidy and offers all-seasons Chinese soup.
Apart from the normal massages, they have neck and shoulder massages as well as Chinese acupressure massage. There's also skin cell anti-aging, laser hair removal and skin rejuvenation. They even have the most popular "rock salt sauna". If you need more information or make an appointment, please call 6813 1941 for Chinese, for English: 6254 6971.

May 9: YSW Yellow Pages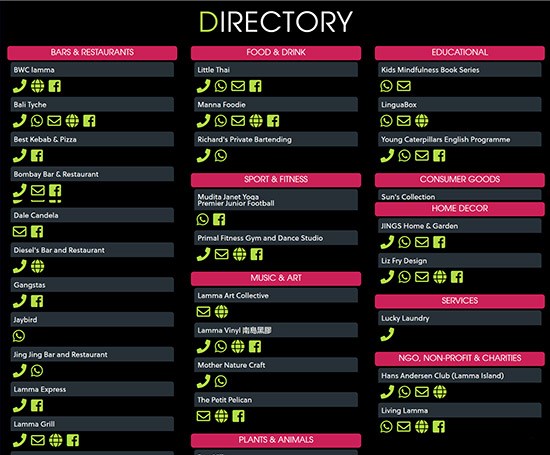 A new addition to our extensive list of essential Lamma QUICK INFO links in the left frame of this website:
Emergency Hotlines
YSW Eng. Yellow Pages
Bilingual Yellow Pages
Ferry Timetables: Lamma Ferries (website)
Central - Yung Shue Wan
Central - Sok Kwu Wan
Aberdeen - Yung Shue Wan
Aberdeen - Sok Kwu Wan
HK Weather Info
Typhoon Warnings
Search Lamma Forum
Classifieds: Buy & Sell, Rent & Let
Services, Work, Lost/Found
Tourist Info: Eco-heritage Routes/Tours
Tourism Guide & Map
TripAdvisor - Wikipedia
HK Tourism Board
FAQuestions: From Lamma Newbies
Where to Stay
About This Website
How to Lose 175 Pounds
Nick the Bookman website
Lamma-Gung Art & Photos

May 8: Pastries, Pizzas and Cakes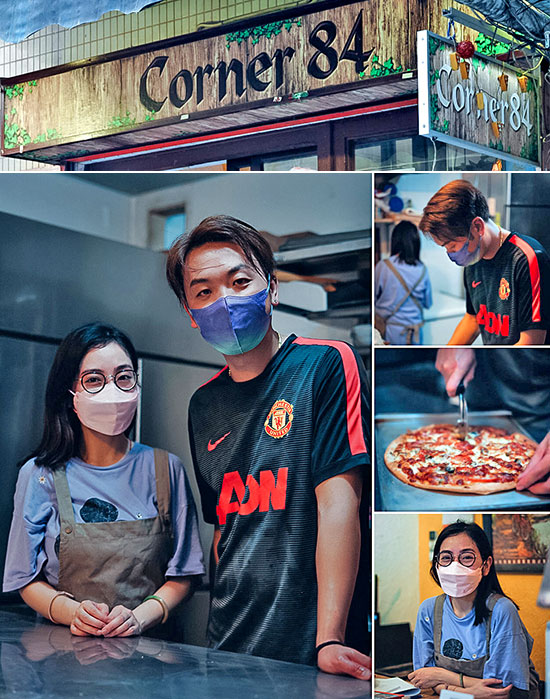 The People of Lamma Island writes:
"Tucked away at the end of Main Street, Corner 84 Bakery entices passersby with the delightful smell of freshly baked goods. This quaint Lamma bakery has been serving wholesome, rustic bread, pastry and a variety of pizzas to its residents for the past five years.
Currently, it is run by a young couple - Ah Yeung and Miki. As they take a respite from lunchtime baguette runs, Miki watches the cash desk while Ah Yeung assembles a Pepperoni pizza."

May 7: Man Dies on Construction Site
Very sad news, reported on RTHK, HK01 video and Facebook.
HK01 writes: (Google translation from Traditional Chinese)
"A man has died from head injuries sustained in a fatal injury on Lamma Island. At 10.38 am today , a 49-year-old worker surnamed Li man suspected of operating a rural vehicle while transporting a rock about 1.3 metres by 0.6 metres down a ramp. The vehicle then hit a falling rock and the worker was thrown out of the driver's seat, suffering serious head injuries and becoming unconscious.

Workers found him immediately after the alarm, Li was taken by helicopter to the Eastern District Hospital for rescue, and later confirmed dead. The police listed the case as an industrial accident."

May 6: Proud to Be PaKokian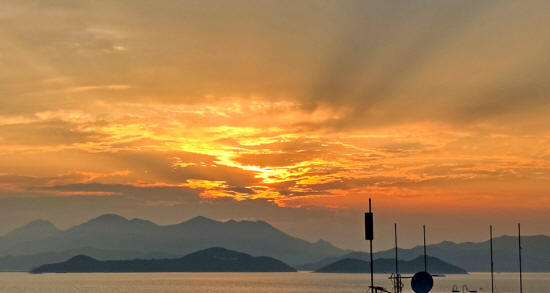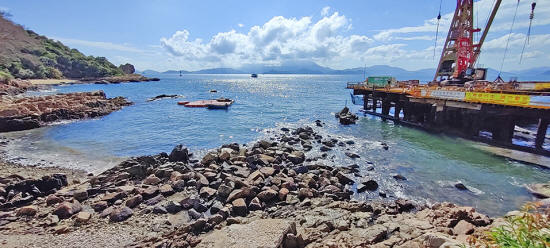 8 years of living happily in our rural idyll devoid of shops, restaurants, transportation and tourists. But it's my first time watching the lowest tide in "Pak Kok Harbour". Building a new pier is in full progress, plus a jet ski on a pontoon, to be used in the pier construction. Zooming in: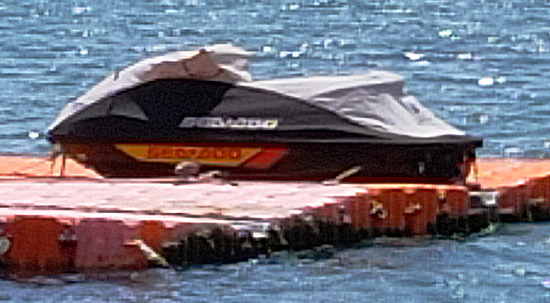 Will water skis & flyboards and their speedboats, plus (super)yachts be next, lining up at our future big, side-docking Pak Kok Village ferry pier?
There goes our peaceful neighbourhood, maybe?

May 1: Our Balcony Is Blooming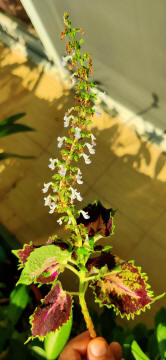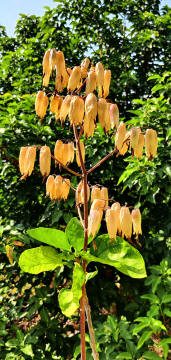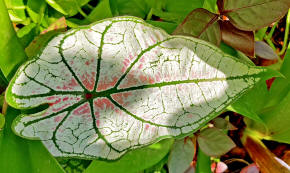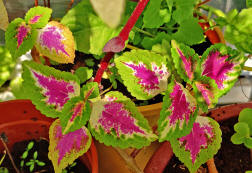 Spring blossoms are spreading on our Village House balcony.