Robert Lockyer: "How did Lamma Island get its name?
Some say it was named after an error on a map, some say its name means South Fork..."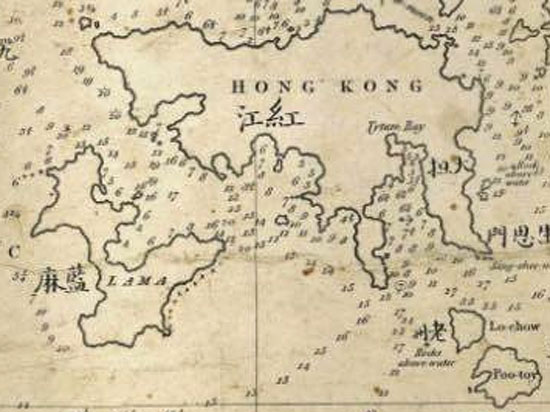 "Daniel. Captain Daniel Ross and Philip. The "Macau Roads Map" (Philip Maughan), drawn in 1810, has Lama Island."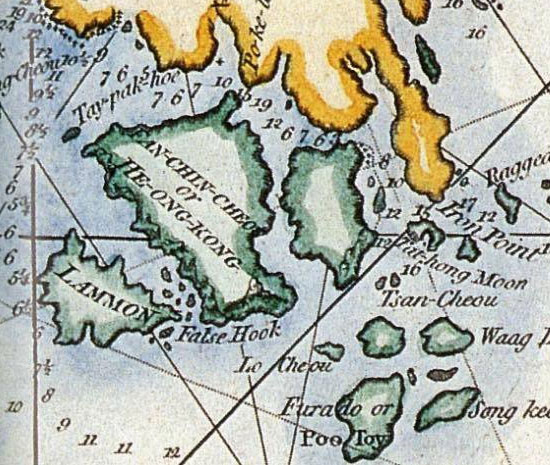 "Captain Hayter's "Coastal map of Guangdong", drawn in 1780, is the first island to be labeled "Fan-Chin-Cheo or He-ong-kong".
Lammon (Lamma Island) and Poo Toy (Po Toi, Lamma's "sister" island) are also nearby.
See landmarks such as "Co-long" and "Chin-falo" (Tsing Yi Island)."
More info and more old Lamma maps...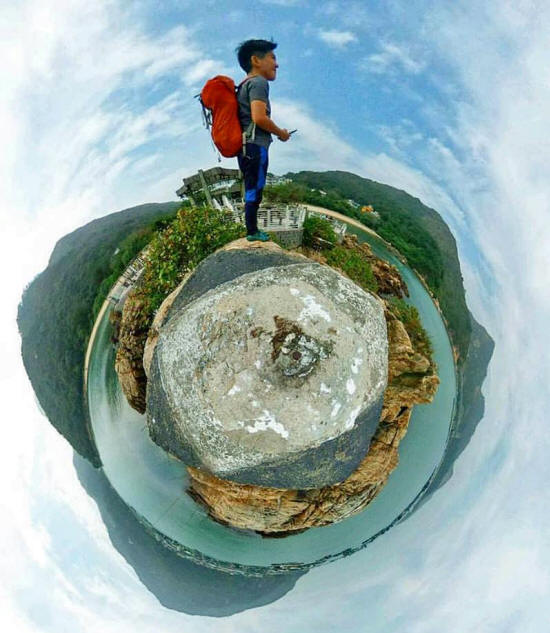 How to take amazing pics like this one yourself...

Lamma's District Councilor for Non-Indigenous Residents has gone monthly! Have a look at her main priorities last month, click for comments: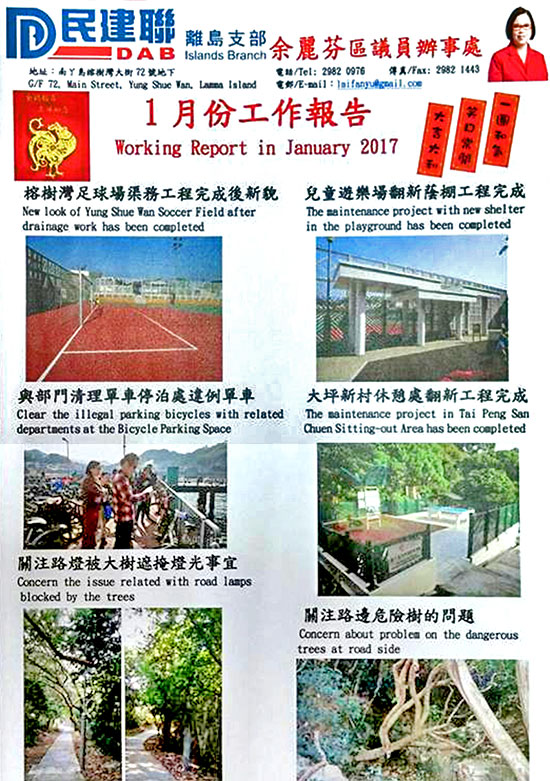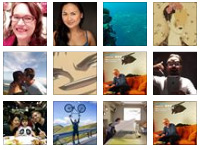 Angel Wan:
"I'm recording the "Sounds of Lamma" relaxation CD. Please help me for sound selections with this poll. Thank you!
Night frogs getting busy
Waves crashing at Hung Shing Yeh
Piano falling down a flight of stairs
VV roaring down the hill towards you
The satisfying zap of an electri-fried mosquito.
The unhinged ravings of that old woman boarding the ferry
The bike bell - from gentle ding ding to aggressive non-stop crazy ding ding ding ding ding ding ding!
Sunday afternoon Cantonese Karaoke
Night time Mah-Jong game
Pigs Rummaging through trash at night
Yabbering tourists coming off the ferry
JO SAN AH!"
View many more selections & add your own suggestions!

Robert Lockyer, Intrepid Lamma Explorer:
"Almost three years ago, Kitty and I got lost off the trail on the backside of Mt Stenhouse. After a few hours of hands and knees ascent we came across another tunnel. At this stage it was the first we had found on Lamma. The entrance of the tunnel (which is the blue pin on the maps) was mostly caved in so was a tight fit to squeeze in (again before I knew how many snakes were on the island).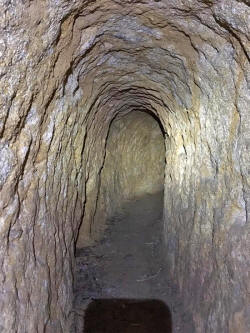 I did manage to get in after some time of clearing bushes and opening up the tunnel mouth a bit wider. On the inside, a few meters in, was a ledge with this pick axe and knife resting on it. At that time it had a wooden handle, but once I tried to pick it up the wood turned to powder. Anyhow, I kept these and even tried them out (hence the digging part has been worn a little bit.)
When we got back home to YSW we asked around about the tunnel and the pick. We were told that during WW2 the Japanese had captured the island and dug (or had locals dug) tunnels to conceal their activities from the air.
This location is above a rocky outcrop which provides a clear view out over the west channel and south west off the island.
The knife, which we believe was used for cutting roots, has an inscription that we can't make out.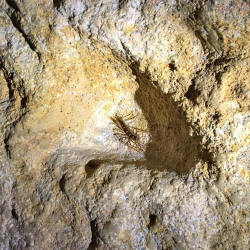 Anyhow, this initial find is what has spurred our love for hiking South Lamma. As of today, it enabled up to log and record the location of 16 tunnels and entrances.
We have kept these two tools together with the locations of all the tunnels so far and will give them over to the Lamma Heritage Centre when/if it is finished [G/F of future North Lamma Library, off the YSW Ferry Pier].
We can only hope they will use them to inspire more people to love and explore Lamma (without distorting and trashing it).
P.S. As a good point and footnote, it was only three days after our ascent of Mt Stenhouse and the tunnel find that our daughter, Kaitlyn, was born.
No wonder she is so strong!"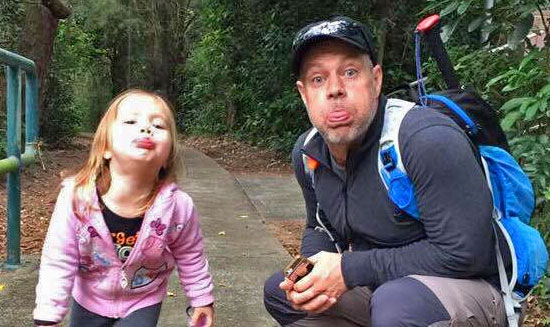 In Central Ferry Pier 4, Lamma visitors waiting for the YSW ferry:
"12 noon ferry to YSW is full. Big crowd waiting for next ferry."
"And what a stampede to get on the ferry...really scary! They should do something about that.
It's like living in Venice without the nice buildings and pigeons."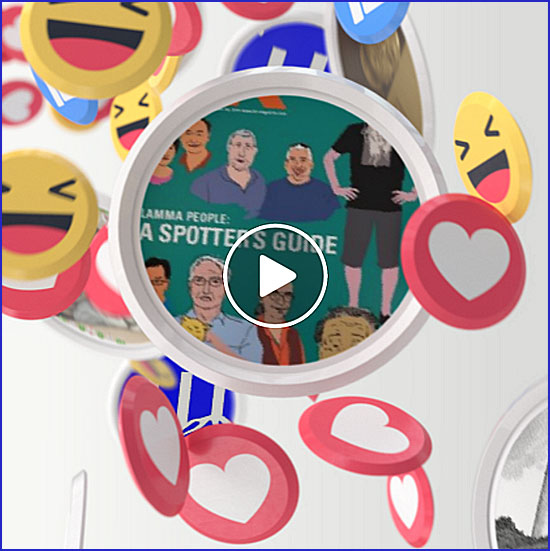 Click for a personalised video showing a large number of current/former Lammaites.
---