| | | | |
| --- | --- | --- | --- |
| | May 12 - "Due to pontoon maintenance and repair needs, from 16 to 25 May..." | | May 11 - The long-delayed windfarm project by HK Electric has finally been approved by Govt. |

May 12: Aberdeen Ferry Pier Moves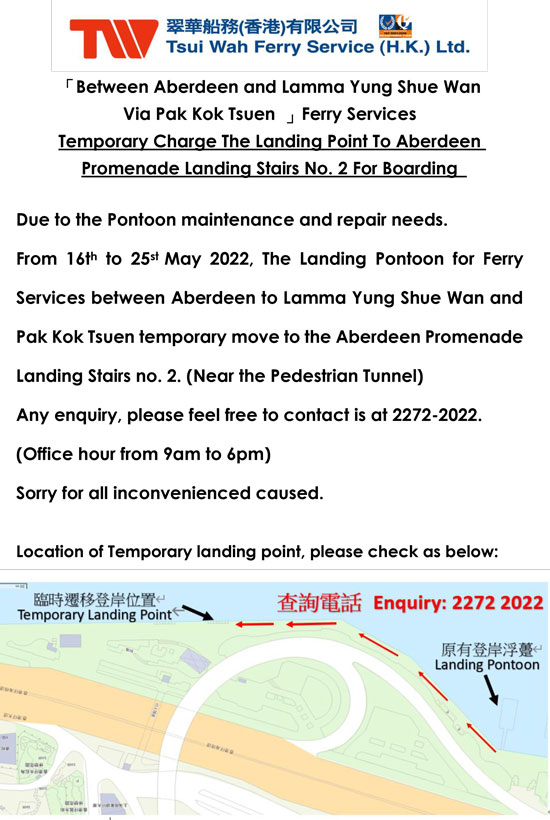 Chinese version

May 11: We're Getting a Windfarm

The future SW-direction view from most of the Lamma Family Trail, starting in 2027! The long-delayed windfarm project by HK Electric has finally been approved by Govt the other day. But it'll take at least 5 years to be commissioned and start commercial operation: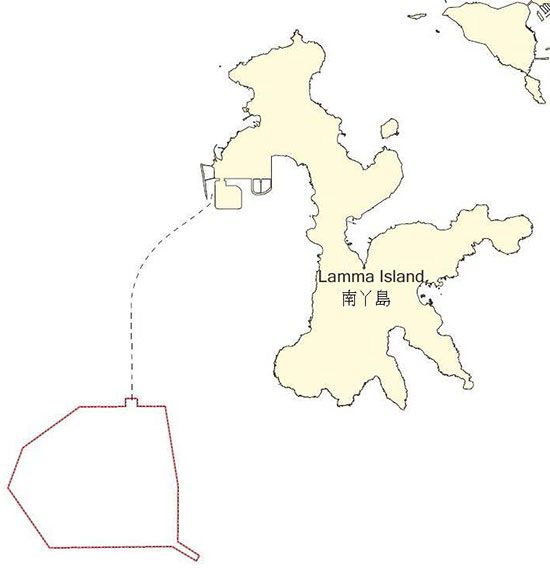 Here's the full press release from HK Electric, plus an expanded SCMP story with replies to FAQs about the windfarm, especially environmental and ecological concerns:
Net-Zero Electricity Generation - HK Electric Offshore Wind Farm Planned for 2027 Commissioning
Hong Kong could get first offshore wind farm in 2027, providing carbon-free electric power to up to 120,000 families
For the curious ones among our readers, these are the technical parameters: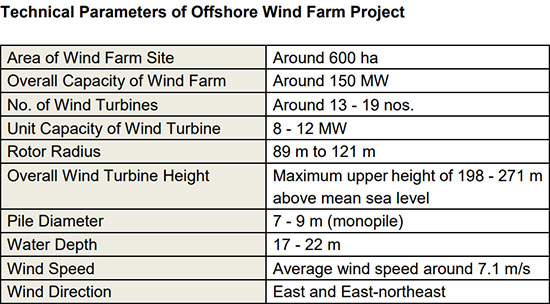 Apr 22: 'Moral Condition of the Womenfolk'
Southern District Officer reports, page 136:
Paul Tsui writing about North Lamma, 1910-1960:
"The moral condition of the womenfolk is said to be very good. Not a single case of adultery was admitted to have happened in any of the villages.
The men, however,..." (click to read more)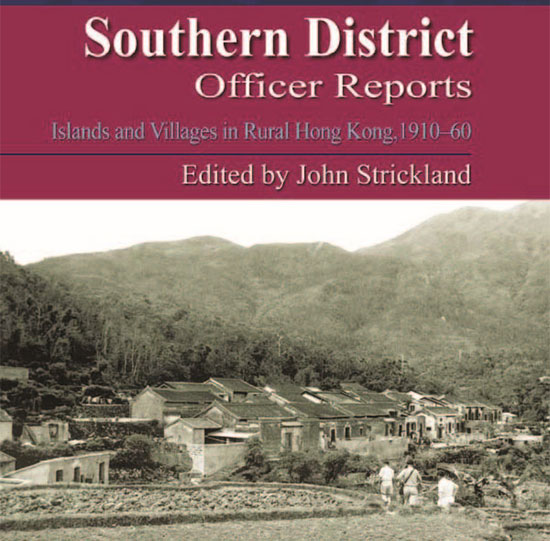 A modern take on this topic, a poem by Trevett Allen (my "Art Swap 2*2 2022" virtual exhibition partner) is online right now on LAMMA ART COLLECTIVE. Quoting a memorable line from his poem:
"6,000 horny drunks clinging to a rock"
His poem was triggered by my initial exhibition artwork:


Apr 17: Happy Easter!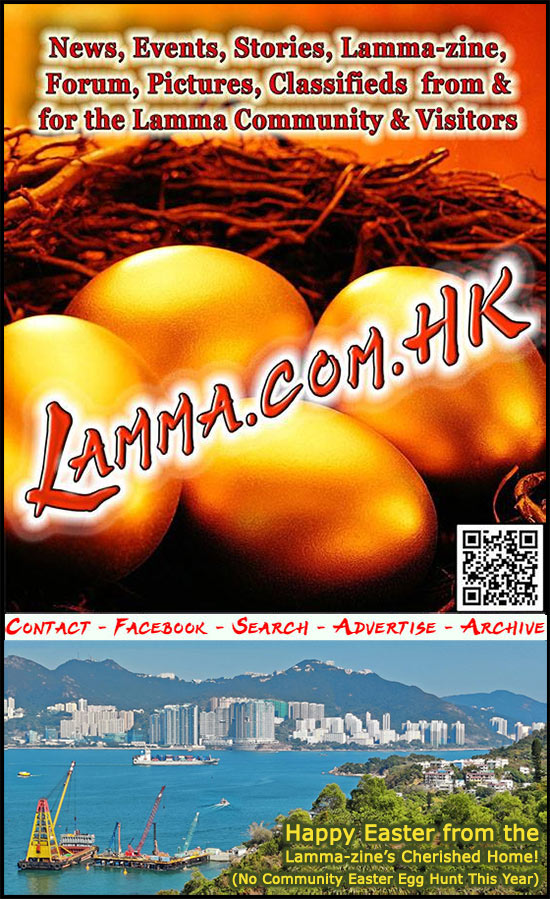 As usual, I couldn't resist playing with this old poster above (inspired by my childhood-memory, liquid-finger-painted Easter eggs and the massive crowds at the Lamma ferry piers this weekend):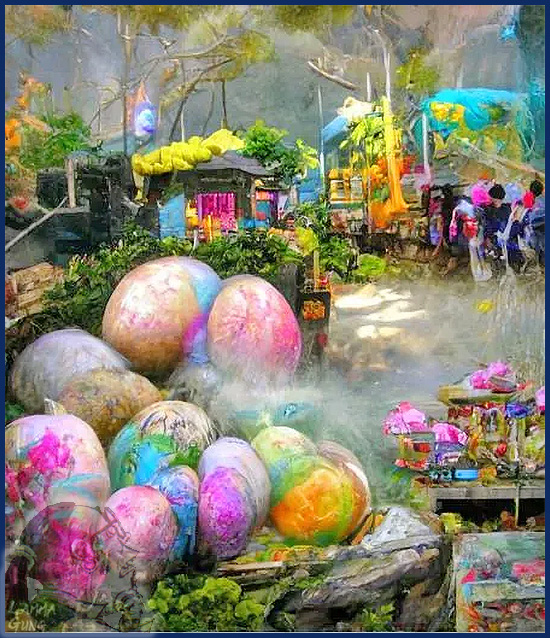 Apr 8: Seawall & Flood Barriers in YSW?

Yung Shue Wan is among the 26 high-risk locations in this Feasibility Study, see below. Construction or raising the wave wall and installing flood barriers behind the coastline are proposed.
Civil Engineering and Development Department (CEDD) announced yesterday the Study of Coastal Hazards under Climate Change and Extreme Weather and Formulation of Improvement Measures - Feasibility Study (Coastal Hazards Study).
It reviewed the impacts of storm surges and waves on coastal low-lying or windy locations under extreme weather and climate change. It identified 26 coastal low-lying or windy residential areas with higher risks for the formulation of improvement works and management measures to safeguard public safety.
Press Release ~ Executive Summary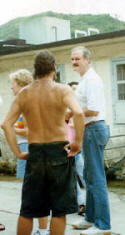 Apr 1: Royal Spottings on Lamma
Lamma-zine Exclusive by Bike Mike
Lamma Island has always been a mecca for visitors from abroad. Rock icon David Bowie lived here. Monty Python's comedic star, John Cleese, silly-walked on Main Street, Yung Shue Wan. (Historic photo of Nick the Bookman & John Cleese.)
The Piano Man, Billy Joel, always includes a visit on Lamma whenever he is booked to perform in HK. Sightings of local royalty, Chow Yung-fat are common. Now heads have been turned across the island as Prince Harry and Meghan have been spotted at several Lamma locales, and in Hong Kong too.
Recently, on March 17th, Lamma-zine's intrepid reporter, Bike Mike, caught up with The Royals as they celebrated St. Patrick's Day at The Peninsula Hotel in Kowloon.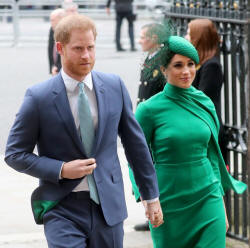 Always at their sartorial best, Harry & Meghan sported Emerald Green to celebrate the birthday of Ireland's Patron Saint. Over High Tea at The Peninsula an exclusive interview was granted to Bike Mike, who first met Harry and Meghan in Vancouver, Canada, where they often reside when taking a break from their new life in Los Angeles.
When asked what brought them to Hong Kong, Harry stated that they were vacationing in the former British Colony with plans to establish another residence. Their new abode will soon be found at an undisclosed location on Lamma Island.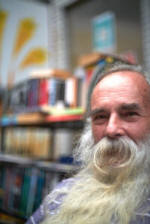 In searching for a place to hang their former crowns, Harry and Meghan have enlisted the services of "Laudable Lamma Luminary", Nick Lovatt (AKA Nick the Book, recent photo by Hong Lee). Nick, ever a discreet loyalist, has kept his royal dealings close to his chest as he has made enquiries about a Lamma land acquisition that will see construction of Harry and Megan's new palatial digs.
The interview moved to an AirBnB in the neighbourhood of Sok Kwu Wan, Lamma Island, where they have engaged the services of Cantonese Amahs to assist with royal childcare. In the photo below Harry and Meghan share a family moment prior to heading to Lo So Shing Beach. Lamma's Harry Harrison has been drafted to assume the duties of Royal Portrait Artist to render this photo on canvas.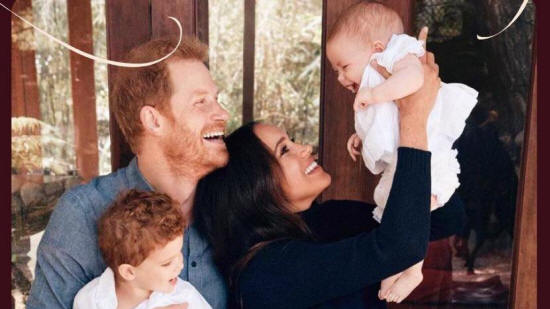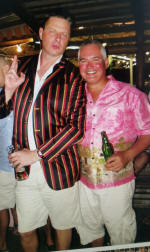 During a recent 6am early morning jog at, Harry discovered our own Lamma Dragons readying their outrigger canoes for a group paddle. Unknown to them, their latest recruit kept his royal pedigree to himself. It wasn't until later that evening that they discovered who he was when he and Meghan joined Dragon members at Yung Shu Wan's Waterfront Bar.
Meghan has also joined Lamma's paddlers and will soon join Lamma's Lady Dragons paddlers during this summer's Dragonboat season.
Three Lady Dragons:
Jess King (via Zoom), Anna Juliet Dowson, and Claudia McGregor Tarr have signed on as On-Call Ladies-in-Waiting. Two other Dragons, Paul Collins and Brad Tarr have volunteered as Royal Footmen. Rumor has it that Fraser Douglas will join them.
The photo below shows Lamma Dragon paddlers with Harry & Meghan incognito. Can you spot them?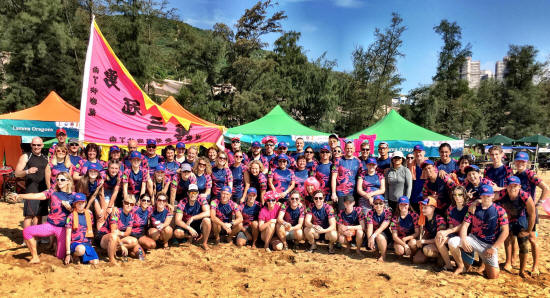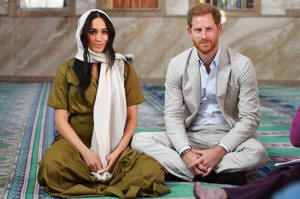 The Royals have also joined Charlotte Douglas in practicing Yoga.
Meghan was recently been spotted at Tigra Da Luna, Lamma's exclusive clothing & jewelry boutique. Store proprietress, Maria Soares, refuses to divulge the nature of Meghan's patronage.
Now that word has gotten out about Lamma's newest residents, everyone on Lamma is invited to The Waterfront Bar & Restaurant for a Royal Meet and Greet, April 1st at 8pm.
---
P.S. A well-known ex-Lammaite, Dave Barkshire, couldn't resist the temptation to "localise" this photo right after viewing this exclusive story, written and illustrated by another well-known ex-Lammaite, Bike Mike:
"That man gets everywhere."