| | | | |
| --- | --- | --- | --- |
| | Jun 21 - My recent trip exploring Sok Kwu Wan. I hadn't been "down there" for quite a few months. | | Jun 18 - 3 Lamma events today, the 2 above, plus this one: Quiz Night @ Lamma Grill. |
| | | | |
| --- | --- | --- | --- |
| | Jun 9 - Aberdeen Promenade in South HK Island, just off the Lamma ferry pier. | | Jun 8 - Songbirds making such a noisy racket, err, melodious chorus on our balcony at 5:30am. |
| | | | |
| --- | --- | --- | --- |
| | Jun 4 - "The Tai Peng Tee-Pee Trail is ready for you!" | | Jun 3 - Darryl Montgomery, Venue Support Technician. |

Jun 21: Exploring Sok Kwu Wan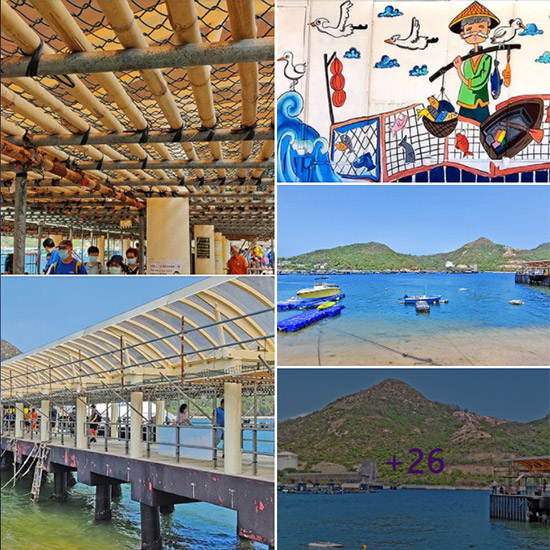 My recent trip exploring Sok Kwu Wan. I hadn't been "down there" for quite a few months. Many Northern Lammaites from the Greater Yung Shue Wan Area have NEVER EVER visited here. It has the feel of almost another island for many.
It took me 3 ferries from 3 different companies to get from Pak Kok Village to Sok Kwu Wan, no direct ferry; or a pretty long walk or bike ride over the hills. Next time!
Quite a few changes have happened in this very slow-moving community, see photo captions: Restaurant news, graffiti, subdivided flats at $5.5K, etc.

Jun 18: Public Events Today
All mask restrictions are still in place, even outdoors for fully vaccinated people like us, despite ZERO local cases for over a month now. But some public events are starting to happen, finally!
3 Lamma events today, the 2 above, plus this one:
Quiz Night @ Lamma Grill

Jun 9: Aberdeen Promenade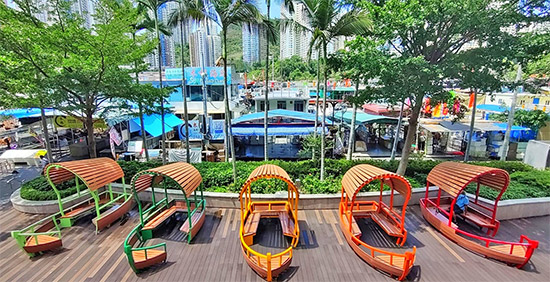 Aberdeen Promenade in South HK Island, just off the Lamma ferry pier. There are many more boat-shaped seats there and they all have different colours!

Jun 8: Morning Songbird Chorus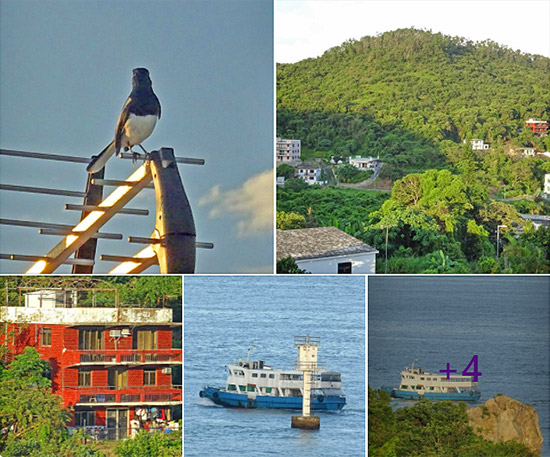 Songbirds making such a noisy racket, err, melodious chorus on our balcony at 5:30am, keeping me awake!
So I got up onto our village house's rooftop and snapped a few pics instead.

Jun 4: Tai Peng Tee-Pee Trail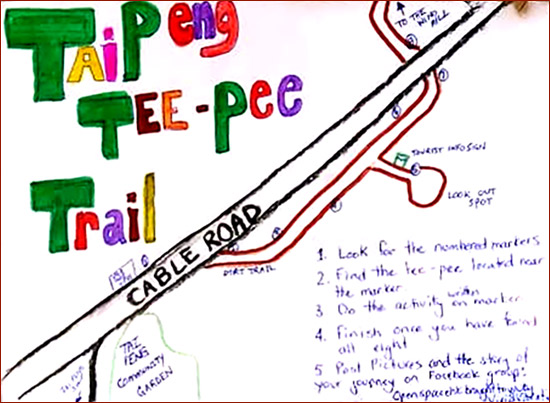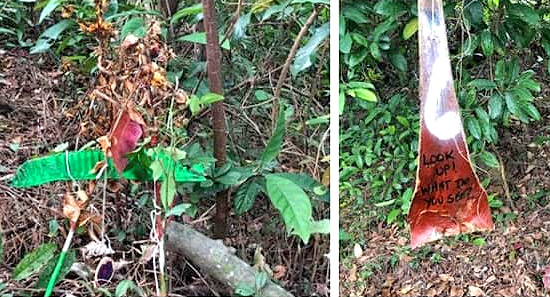 Open Space writes:
"The Tai Peng Tee-Pee Trail is ready for you!
The starting point is on the Cable Road just opposite the Tai Peng Community Garden.
Happy Hunting!"

Jun 3: A Manly Man & His Hammer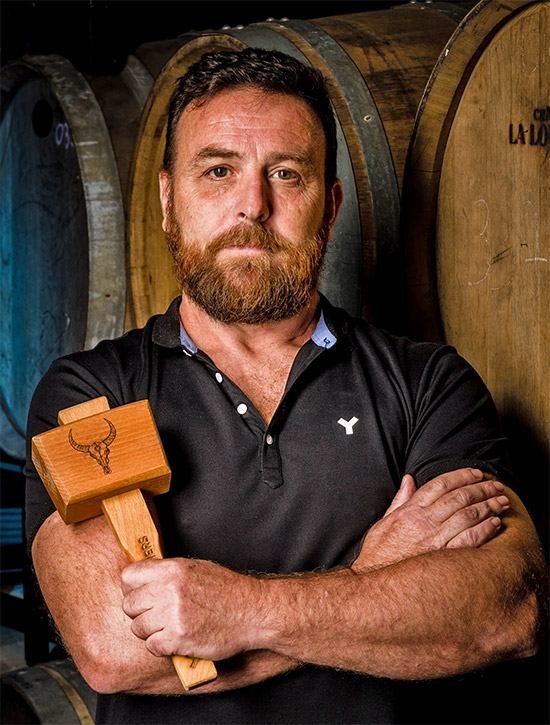 Yardley Brothers Craft Brewery writes:
"Get to know the Yardley Brothers Crew:
Darryl Montgomery, Venue Support Technician
Originally from Western Canada, Darryl moved to Lamma Island from Singapore nearly two years ago with his wife, Katherine...
...He moved to Lamma after competing in the Around the Island Race in an outrigger canoe in 2018. It was then that he and Katherine decided they wanted to move to Hong Kong from Singapore after seeing the surrounding islands and that there was a lot more to Hong Kong than the urban jungle that is Central. While exhausting, the race – in which he finished 2nd runner up - acted as a real eye-opener.
Darryl has been part of the Yardley Brothers team for almost one year. As well as working behind the bar at The Beer Shack two nights per week, he provides support to venues to install, maintain, and service draft systems and resolve other draft issues customers might have...."