| | | | |
| --- | --- | --- | --- |
| | Jun 19 - Pier at the far end of Pak Kok, facing HK Island across the East Lamma Channel. | | Jun 18 - Opposite the sunrise today, the full moon was setting, reflecting some of the sunrise colours. |
| | | | |
| --- | --- | --- | --- |
| | Jun 16 - Occasionally, I get lucky, finding details in my photos only while post-processing them. | | |
| | | | |
| --- | --- | --- | --- |
| | Jun 10 - ... about our rooftop after having to move next month to a rooftop-less flat? | | Jun 9 - "My tribute to The Island Bar which closes today after 38 years!" |
| | | | |
| --- | --- | --- | --- |
| | | | May 30 - Songbirds making such a racket on our balcony at 5:30am, keeping me awake!! |
| | | | |
| --- | --- | --- | --- |
| | May 28 - "Delighted to meeting you on Lamma, Nick! You have inspired me..." | | |
| | | | |
| --- | --- | --- | --- |
| | May 2 - "Lamma Island is the third largest island..." | | May 1 - Sunsets after a rainstorm are the best! |
| | | | |
| --- | --- | --- | --- |
| | Mar 23 - The fun-loving Lamma Dragonboaters seem to love all smileys! | | Mar 17 - "These new switchbacks bypass a particularly brutal section of the PX Climb." |
| | | | |
| --- | --- | --- | --- |
| | Mar 10 - "Sign up today for a plant and garden trawl of the northern NT on March 27th." | | |
| | | | |
| --- | --- | --- | --- |
| | Mar 8 - Powerstation beach tomorrow, Saturday, for a beach clean up from 11.30am. | | Mar 6 - Learn more about energy efficiency, renewable energy, low carbon lifestyle and smart city.... |
| | | | |
| --- | --- | --- | --- |
| | | | Feb 14 - Another masterpiece from Lamma's best-known artist, SCMP cartoonist Harry Harrison! |
<!/tr>

June 19: Back on the Bike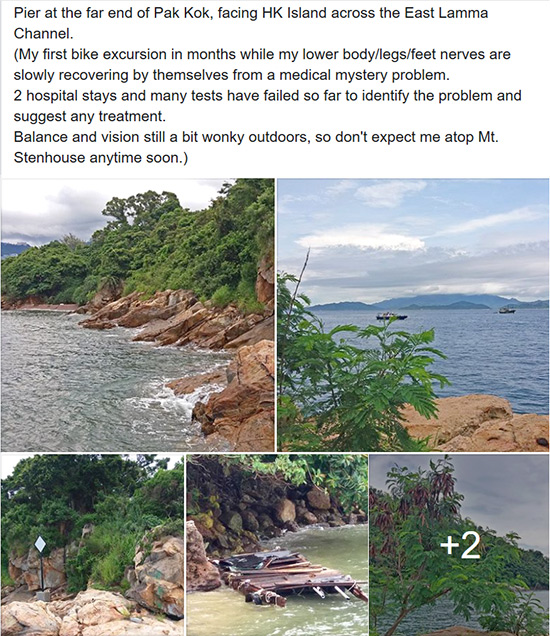 June 18: Full Moon Sunrise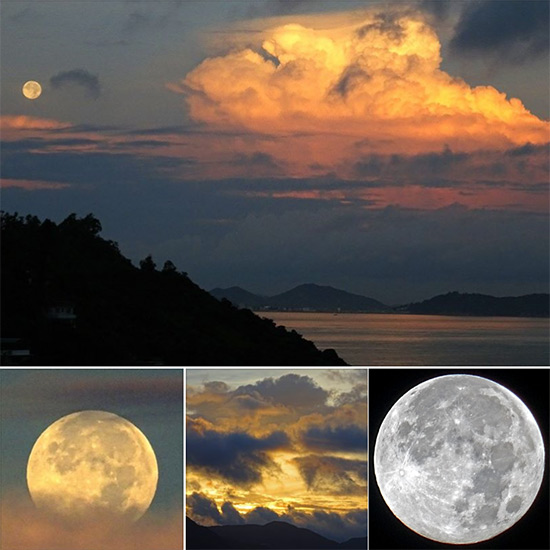 Opposite the sunrise this very early morning, the full moon was setting, reflecting some of the sunrise colours.
Not too bad for snapshots with my front&back-cracked smartphone (plus my ancient 2nd-hand pocket zoom lens mounted on a pocket tripod), I hope.
Is it high time to upgrade my hardware? No need yet, I think, as long as I can get OK photos like these above. ;~}

June 16: Sunset Flight
I'm taking sunrise/sunset photos quite frequently these weeks. We'll be losing most of our views next month - due to a massive rent increase, after 6 happy years here in our panoramic rooftop flat - moving into a flat surrounded by trees and palms.
Occasionally, I get lucky, finding details in my photos only while post-processing them. For example tonight: Sunset flight (zoom in)!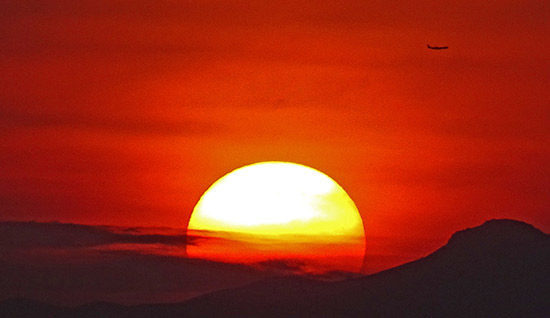 June 12: 'Farewell My Beauty!'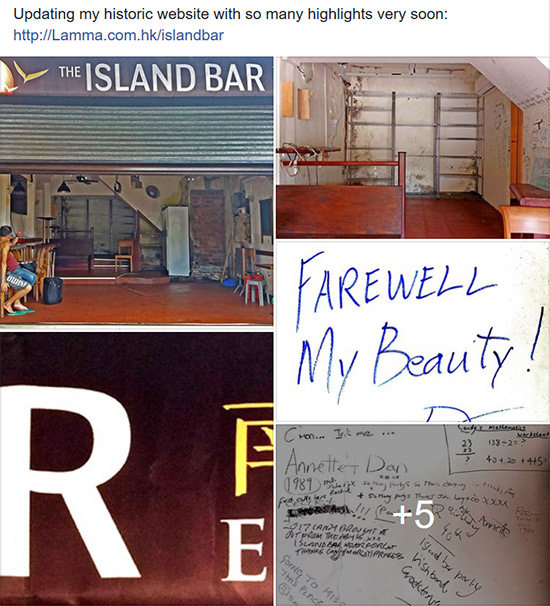 June 10: What Will I Miss the Most?
What will I miss the most about our rooftop after having to move next month to a rooftop-less Pak Kok flat? Let me answer visually, just the other evening: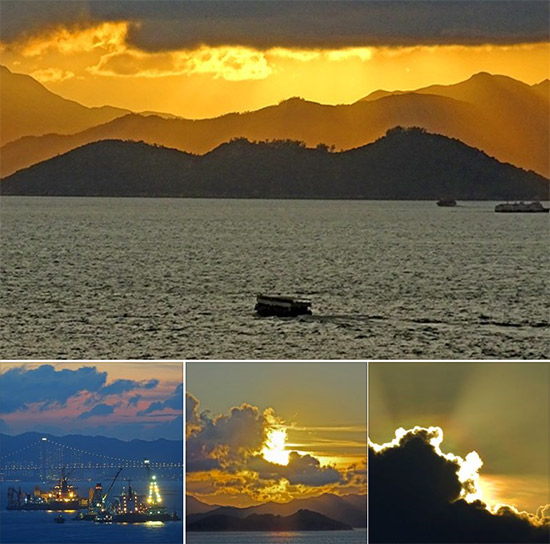 June 9: R.I.P. Island Bar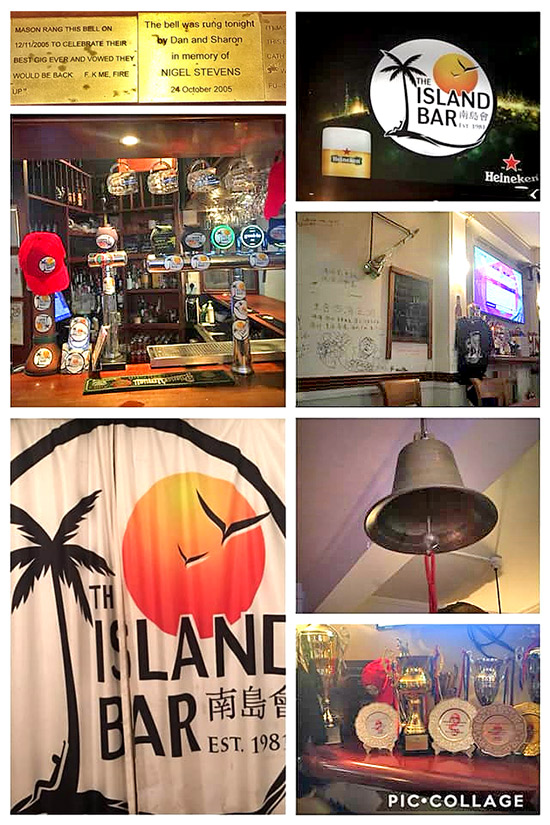 Sharon Birkett:
"My tribute to The Island Bar which closes today after 38 years!

As The Island Bar finally closes, it's a sad, fond farewell.
Countless celebrations have taken place and many rang the bell.
Shelves are filled with dragon boat trophies, it's a fabulous display.
A Boaters and regulars' social, every day!
Dancing on the tables, Queen songs blasting out,
Win or lose, team spirit is what the I Bar's about.
Operation Santa, lots of silly banter,
Quiz nights, treasure hunts, bands, will be missed.
Late night stay behinds, many happily getting pissed!
People squeezing passed, as they come off the ferry.
Punters oblivious, becoming more merry.
To All Those-who worked at Lamma's oldest institution,
THANK YOU very much for the fun times and your community contribution!
Will miss you, Brad Tarr & Oliver Armistead!"
---
Historic website -2009: http://Lamma.com.hk/islandbar
Our stories & photos of The Island Bar

May 31: Last Day of YSW Ferry Pier Shop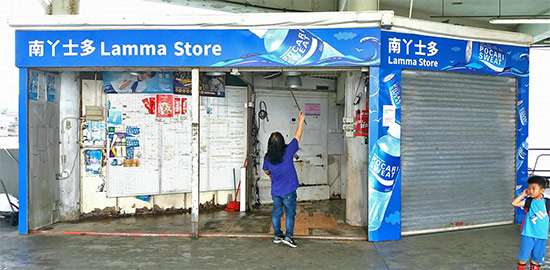 They've had to close the decades-old shop for good today, pending the renovation of the entire pier.
See our 18-year-old Lamma developments forum for details and plans...
My favorite photo of this sad event: Harry Harrison's photo of the 2 Lovely Lamma Ladies at the pier, together with a decades-long, almost-daily customer.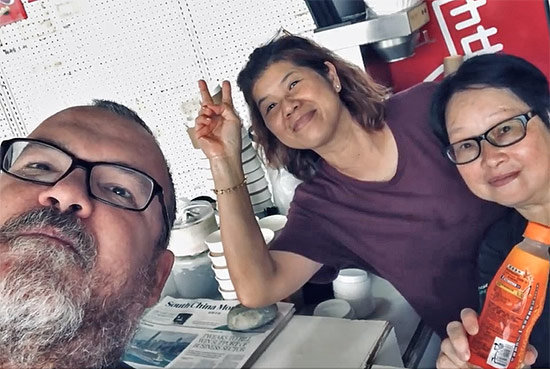 P.S. The ancient Pak Kok ferry pier will also be renovated, err, completely rebuilt soon. More details...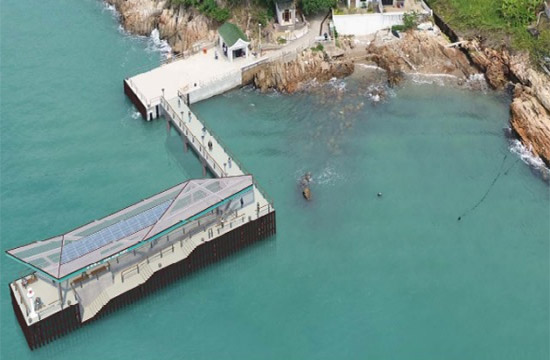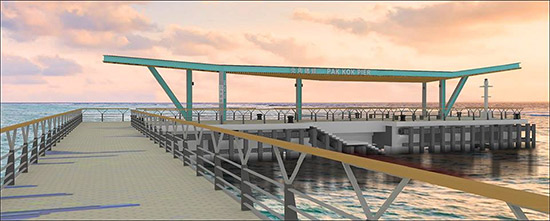 ... and even more details & pics & info ...

May 30: Rooftop Racket!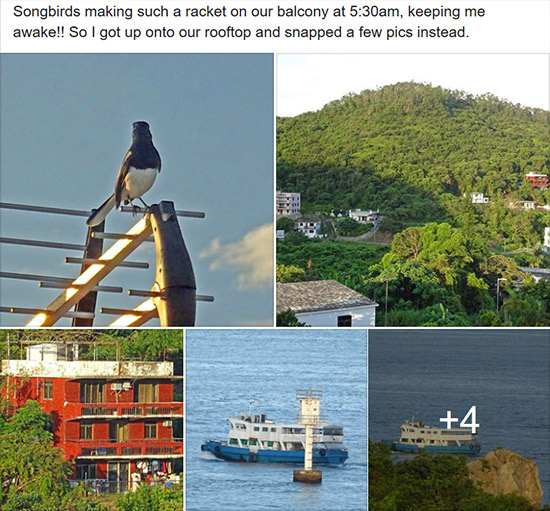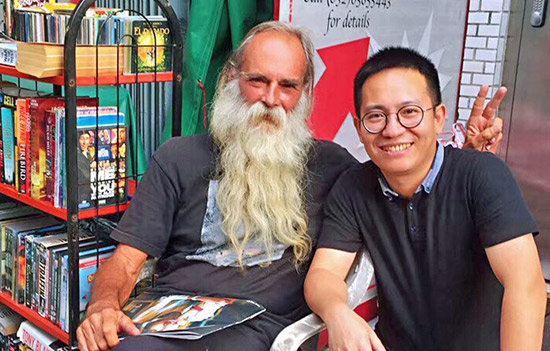 "Delighted to meeting you on Lamma, Nick!
You have inspired me to revive my portrait-drawing passion!", said Jerry Tan who has spent a day's vacation to enjoy the tranquility of our island.
He's blogged extensively (in Chin.) about his visit and the Lammaites he met. Here's my edited and links-added translation of excerpts from Jerry's blog:
"Yesterday evening, when I walked up and down the YSW Main Road en route to the beach, I saw an old man sitting on a sidewalk chair. Next to him was a simple bookcase with some English books and DVDs. Despite the almost constant flow of people, no one stopped to check out his books and no one greeted him. He read a book quietly and rarely lifted his head.
The old man is a bit special. The silver scorpion on the face and the long, white waterfall on his chest dazzled me. I had to stop and have a closer look. I was afraid that my greeting would be dumb and I am afraid to disturb his silence.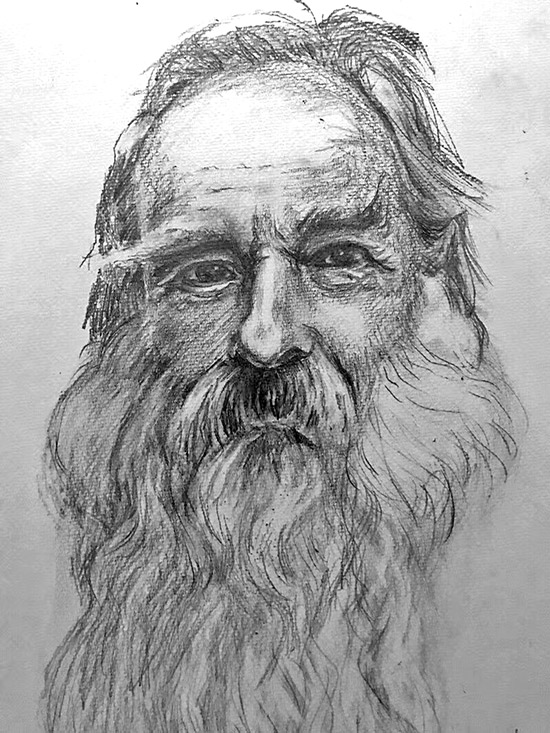 Dorothy, who walked around the island with me, is a neighbor of the old man. She likes to buy and buy when she chats with her neighbors, no matter how much money. Always eager to support the local businesses, that might probably be why she is so popular on this island? Walking on YSW Main Street, almost half of the islanders will greet her.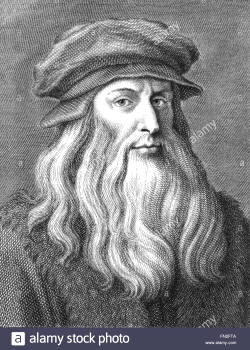 Dorothy asked if I wanted to take a photo with the old man. I explained that I think his looks are like the Renaissance master Leonardo da Vinci. I liked his beautiful beard and would love to take photos and draw a picture of him.
After taking a group photo, the old man took out a note card and encouraged me to take a picture of it. It was full of English titles and links: the website of Lamma Island, his own website, his own MixCloud music DJ mixes and contact information.
He explained that he was an ex-radio DJ, a RTV journalist (1974-1980) and an associate editor of the radio (1980-1986). There are many of his programs still on the Internet. I asked the old man for his. He replied 'Nick!'."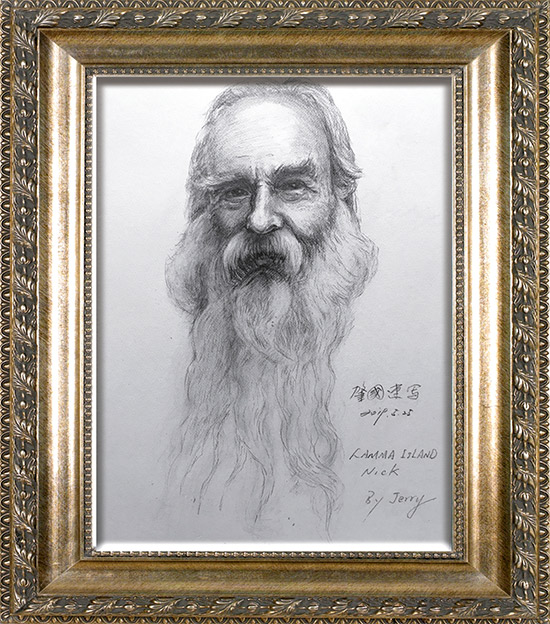 P.S. Lamma da Vinci or Leonardo da Lamma?

May 19: Coffee!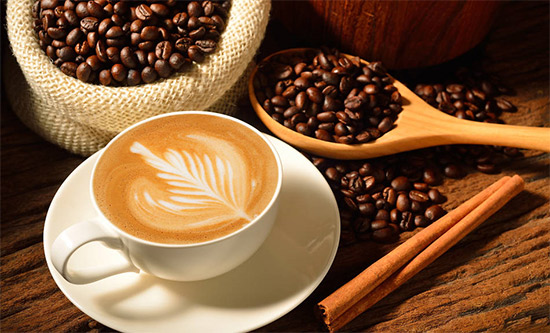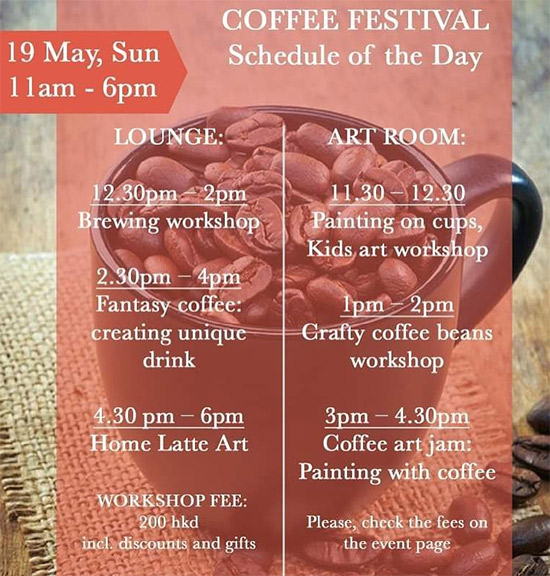 Meet you at the Lamma Art Collective today?

May 2: Hulu's History of Lamma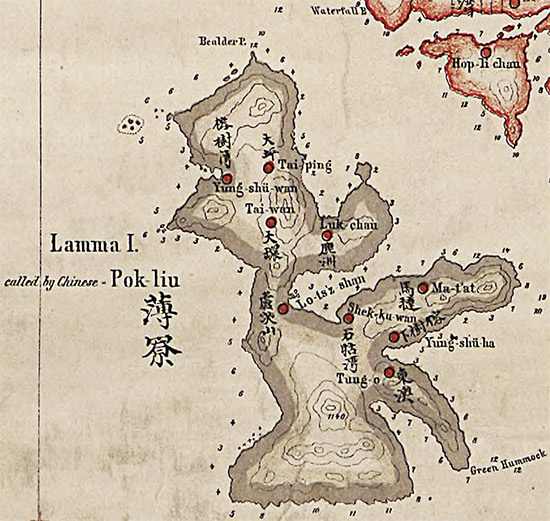 "Lamma Island is the third largest island in Hong Kong, with an area of 13.55 square kilometres and a population of about 6,000 ....
... There were 460 residents in Lamma when the New Territories was leased to the United Kingdom in 1898. In 1931, the population grew to more than 1,400 ...."

May 1: Sunset After Rainstorm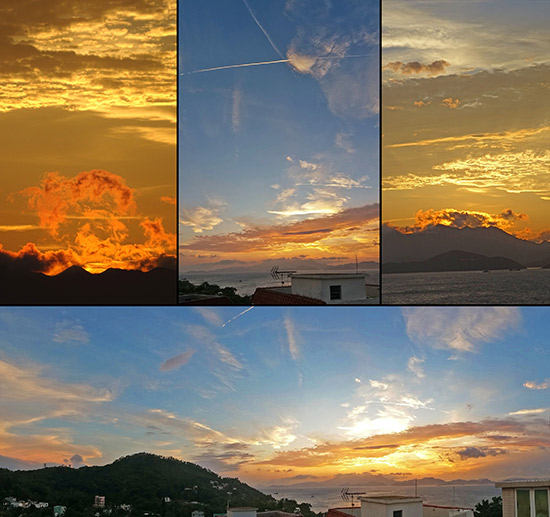 Apr 28: LAMMA DAY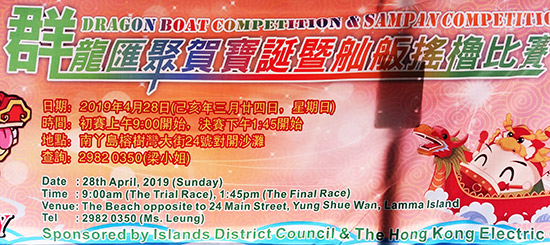 Photos from "Lamma-Gung Stand-in" Katherine Forrestier, click below! Many thanks for these cheerful pictures!
"Wonderful to see so many happy people, of all ages and backgrounds. What a great place we live in!"
Plus loads more pictures/videos from many people...

Apr 25: Touring Inside the Powerstation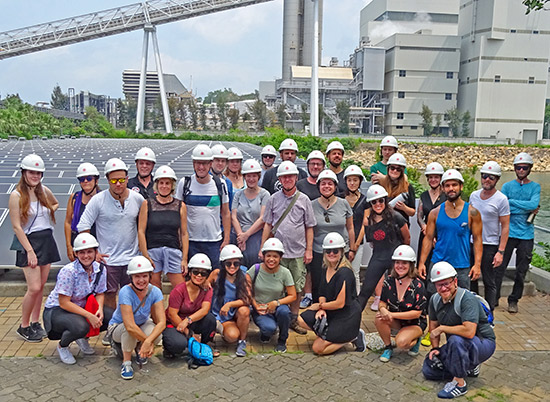 Organised by Lamma Dragonboater and "Educating Rita" actress Chloe Grimmett, thank you!
Yours Truly was acting just as the middleman between Chloe and HK Electric, plus as a photographer, having organised several tours for Lammaites over the years.

Apr 14: Medical 'Vacation'
Queen Mary Hospital in-patient for suspected spine tumor, until further notice...
P.S. a few days later:
A different foodie pic today:
My beige dinner in the massively overcrowded, hectic medical ward of Queen Mary Hospital 3 days ago:
Waiting all day for doctors on a little mattress in the corridor, hungry and not permitted to eat or drink all day before blood tests in the late afternoon, so this standard dinner wasn't actually as bad as it looks! Click for many comments from Friends: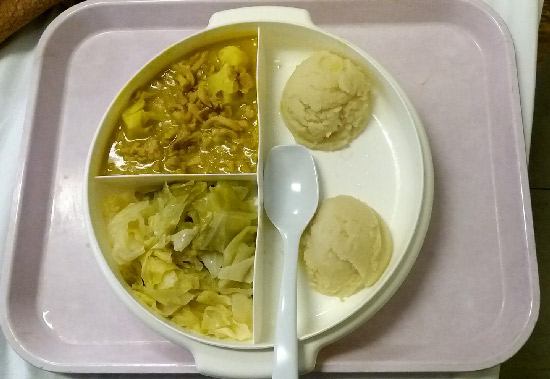 Happy Easter everybody! Checking out today with same all-lower-body numbness/tingling as I've suffered for 3 weeks now: Many tests, but no diagnosis yet, no treatment, no medication.
"Come back as outpatient next week."
P.S. 2 weeks later:
Checking in again very urgently as in-patient after my spine MRIs showed some "ill-defined intramedullary spinal cord lesion at T4-5 level" (below the neck.)
(I had to sell my entire 50+ years old comics collection to pay for the urgent private MRIs. Public MRI waiting time up to 1.5 years, in my own experience.)
For more info (if you're not the queasy type)...
View from A7 ward of Queen Mary Hospital in South HK Island. (Sorry for photo quality, oldish smartphone on bad digital zoom on a foggy day.)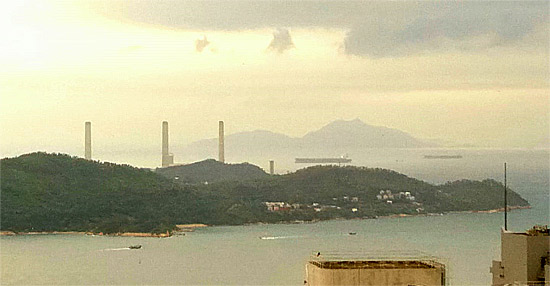 At home now, still as numb/hypersensitive in most of lower body as when I spent two stays in QM Hospital, awaiting more lumbar puncture/blood test results.
All muscles and walking OK, for the time being, despite it feeling like walking on pins-and-needles.

Mar 23: 'L' is for Lamma!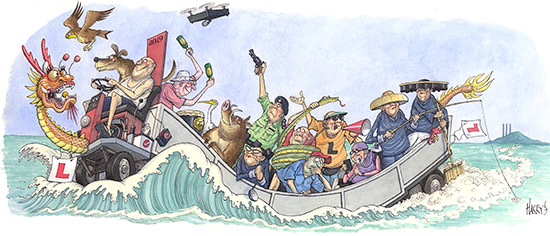 Lamma Dragons fundraiser today!
Main auction prize: Framed original of this Village Vehicle dragonboat full of true Lammaites, another masterpiece by Laudable Lamma Luminary Harry Harrison. Take note of the L(earner) sign!
This picture raised HK$23,000, a new all-time record!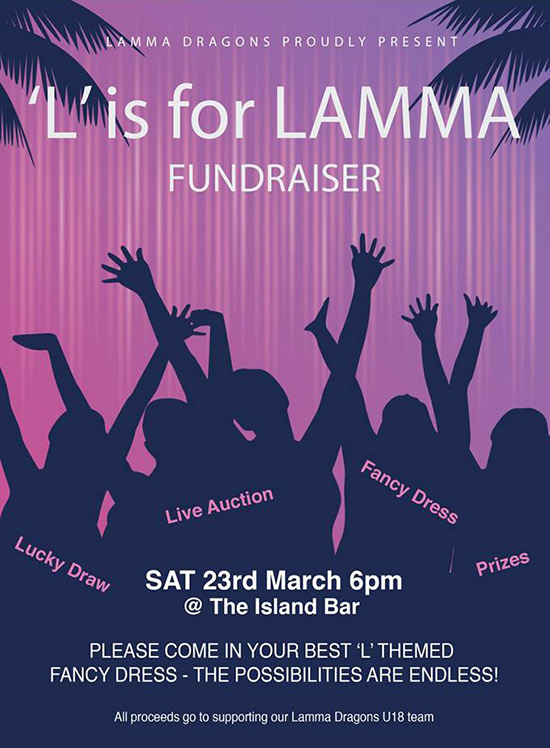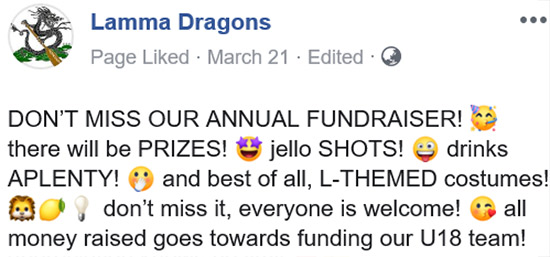 Yes, the fun-loving Lamma Dragonboaters seem to love all smileys! Never a frownie or a sad or even an angry face in any of their cheerful posts: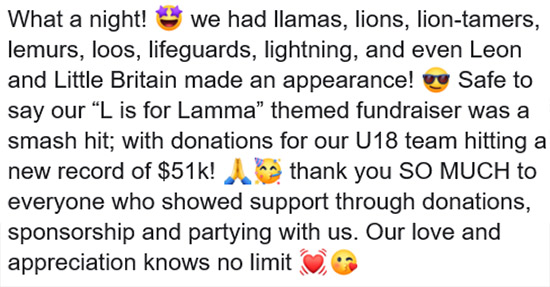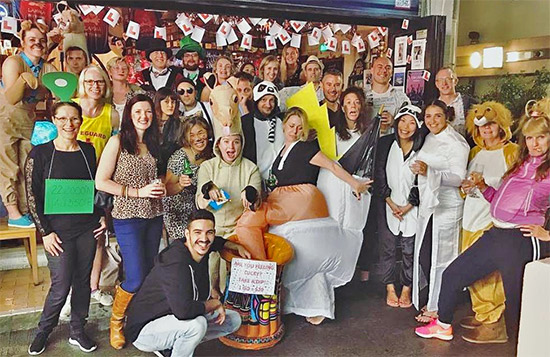 Plus a few close-ups of the Finest Customed Fiends...

Mar 17: The Xscalator @ Lamma Enduro
Lamma Enduro writes:
"Last year 500m of new trail was sculpted into the Project-X network. These new switchbacks bypass a particularly brutal section of the PX Climb.
We present to you The Xscalator."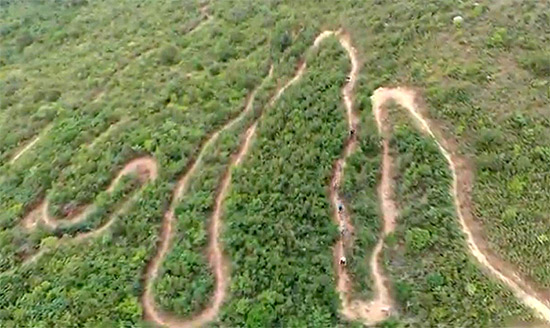 This has been happening in my own neighbourhood and the views, just a few minutes from our 360-degree-views rooftop home. Time to replace my own own ancient, rusty, flat-tires mountain bike?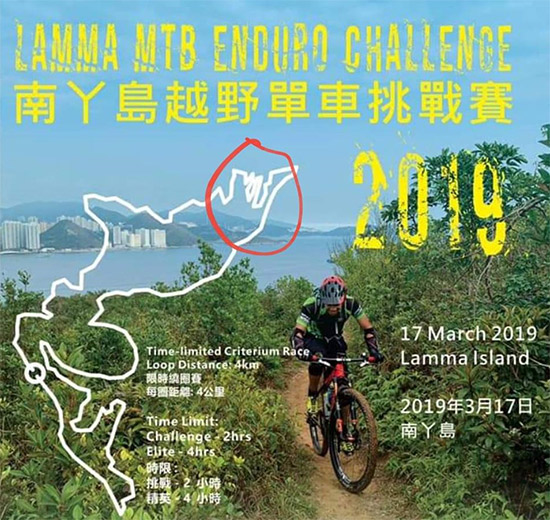 For some professional video from my neighbour DJ's multimedia company, plus some more photos.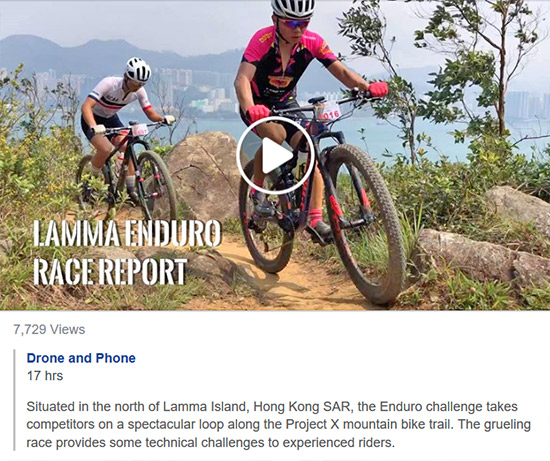 <!/font><!/font><!/font>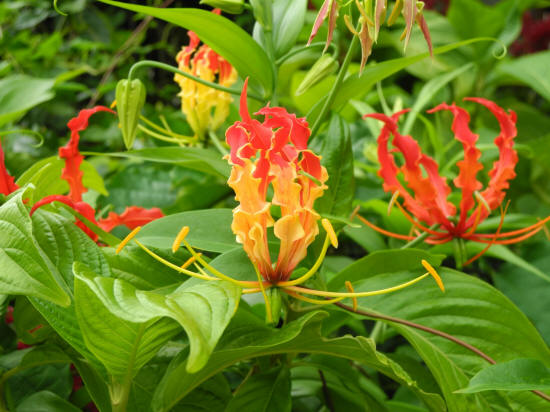 Jane, Lamma's Master Gardener writes:
"Sign up today for a plant and garden trawl of the northern NT on March 27th.
Start: 9am from Pier 4 (Central)
Finish: 6pm at Pier 4 (Central).
Itinerary will depend on traffic and other constraints on the day, but we plan to visit two major nurseries; Hong Kong's best-stocked garden sundries store; and two of the most worthwhile "gardeners' gardens" in the New Territories.
Transport by luxury 45-seater coach with plenty of storage space for sacks of potting mix, Alibaba size pots, trees, shrubs and 1,001 plants of all sorts.
Lunch: to make best use of our time, bring your own food to eat along the way.
Charge per head will be HK$200.
Register for the trip asap by e-mail: janeram@netfront.net or WhatsApp 6505 9574.
Cut-off date for payment to guarantee your place: March 18th.
All are welcome - please spread the word to your gardening friends."
Jane's tours are always great fun, from my own experiences! They're one of the best and cheapest ways to socialise with other Lamma Gardeners and stock up on plants and gardening supplies, directly from HK's extensive plant nurseries in the Northern New Territories.
My Balcony Jungle (downsized from my former L-G's Rooftop Jungle) really needs some blooming and climbing plants for my spring planting!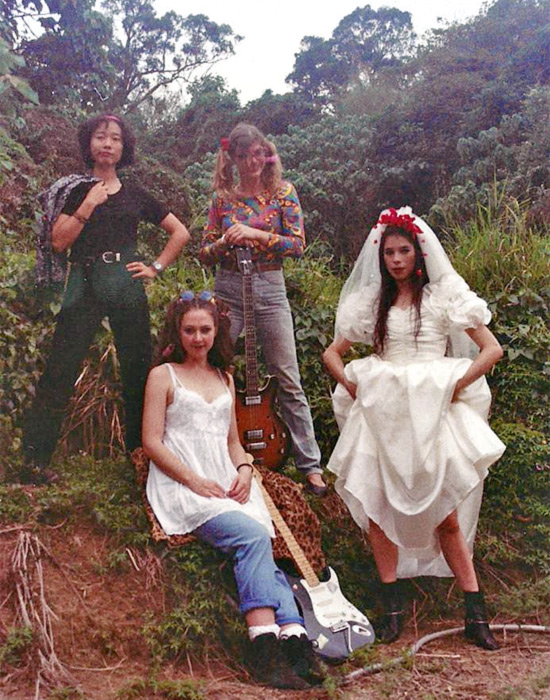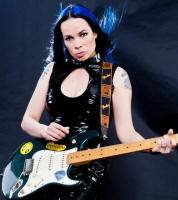 Lamma's most famous "girl band", here's a publicity shot shortly before they embarked on a US tour.
bbChris is modelling a wedding dress, as SoS' most famous member, still a Rock Goddess to this very day (Thinking Out Loud gig in The Hub Wanchai on March 23!).
She's the founder and still the major driving force behind Underground HK, a former moderator of our Music forum and a major, longtime Lamma-zine Content Contributor!
Want to become a CC, too? Contact me!

Chloe Grimmett, Manager of the Lamma Dragons writes:
"HAPPY FRIDAY LAMMA!
Don't forget to come down to Powerstation beach tomorrow, Saturday, for a beach clean up from 11.30am - especially if you have any sailing / paddling / floaty equipment stored in the bushes. (If you do, and can't make it, please PM me!)
Lamma Outrigger Canoe Club have kindly offered to give out bubbles & brownies to those who get involved so bring down a drinking receptacle to receive your reward!"
P.S. March 9: "Beach clean up crew! Thanks to everyone who came down today! (You can't see so well, but there's a massive heap of collected trash behind us.)"

P.S. II: Artist of the Month - Chloe Grimmett - interview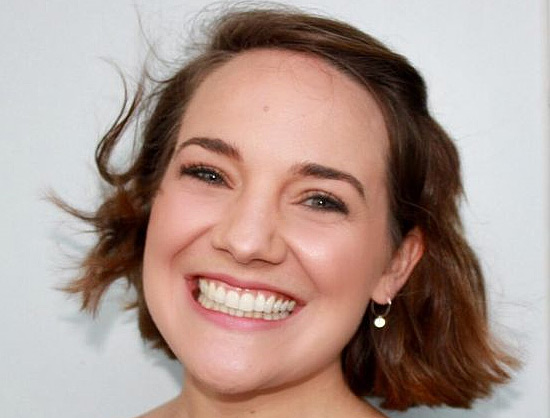 P.S. III: Chloe will also organise a Powerstation tour on Apr 27.
I'm acting as HK Electric liaison and tour adviser as I've organised the same tour quite a few times over the years: Inside Lamma Power Station.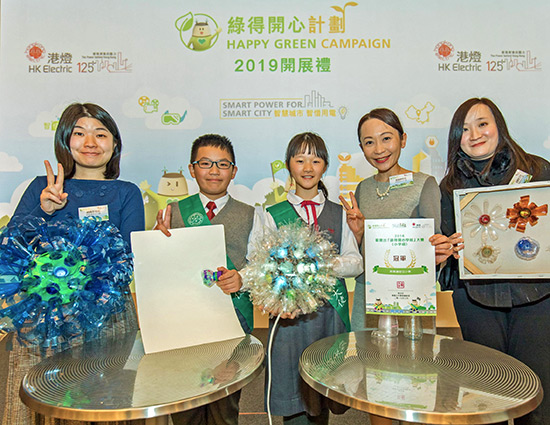 "With the new Scheme of Control Agreement between HK Electric and the Government coming into effect from 1 January this year, we are committed to allocating HK$5 million a year for organising green education activities, and sponsoring community initiatives on promoting energy efficiency, renewable energy and low carbon lifestyle," said Ms Yeung.
In particular, she highlighted some of the new initiatives this year, such as free energy audits for schools to assess energy consumption and identify saving options; overseas study trips to bring outstanding ambassadors and winning teams of the "Green Energy Dreams Come True" competition to Dali, Yunnan, where they will visit renewable energy facilities including a wind farm, and see how Dali has developed to become a Smart City in mainland China.
At home, students and the public will be given a brand new "Smart Power Experience" with the soon-to-open Smart Power Gallery where visitors will be able to learn more about energy efficiency, renewable energy, low carbon lifestyle and smart city through multi-media and interactive displays.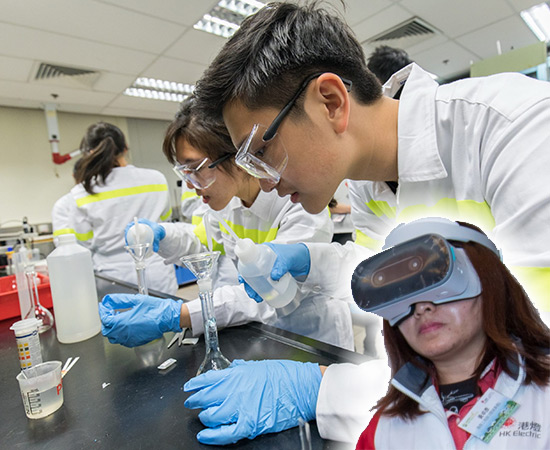 Outstanding Happy Green Community Ambassadors examine water sample at Lamma Power Station as part of their job-shadowing experience as an environmental engineer.
In addition to promoting on Facebook and YouTube, the campaign will leverage on other popular digital media to spread the green messages, including producing a mini-movie, VR games and online games to reach various audiences...."
HK Electric's Happy Green Campaign to Promote
"Smart Power for Smart City"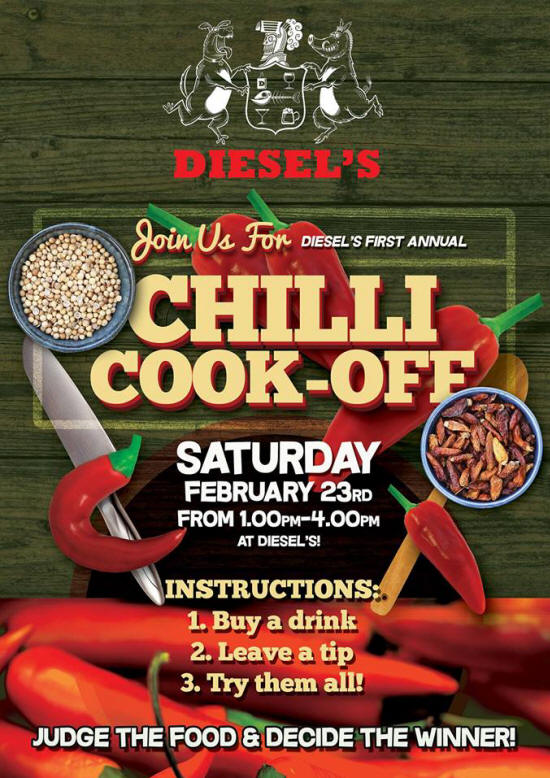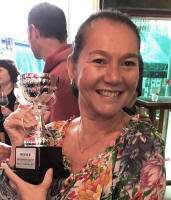 After the recent Official Opening of the completely rebuilt, highly popular YSW Diesel's Bar they're restarting their long-standing tradition of musical and intriguing events.
Cases in point: a recent Quiz Night and a Chilli-Cook-Off today, both firsts for them! How much heat can I tolerate? I guess I'll have to investigate and report back.
P.S. Feb 24: The winner is ... Annie! (photo by Diesel's)

Feb 14 ~ Valentine's Day: Cupid's Boss?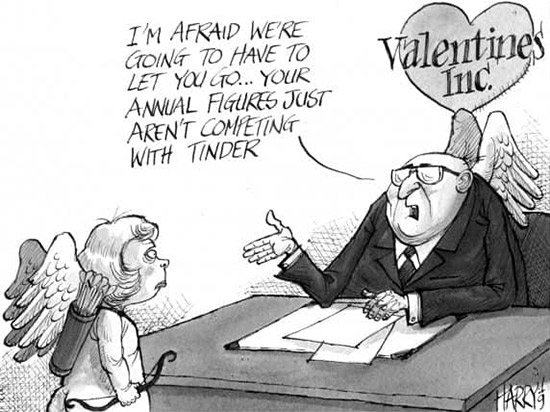 Another masterpiece from Lamma's best-known artist, SCMP cartoonist Harry Harrison!
As is frequently the case, quite a few comments ensued. I was especialy intrigued by Cupid's winged boss. Who is he? I always assumed Cupid to be a boss-less freelancer, like myself?
Writing about Harry, his latest book has just been launched, completing the Chinese Calendar Tales series! Get yours or get the entire collection.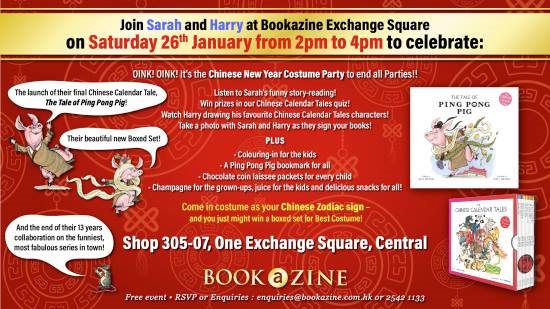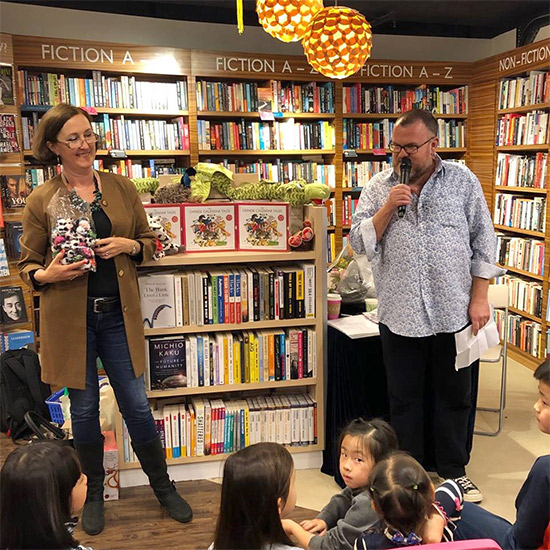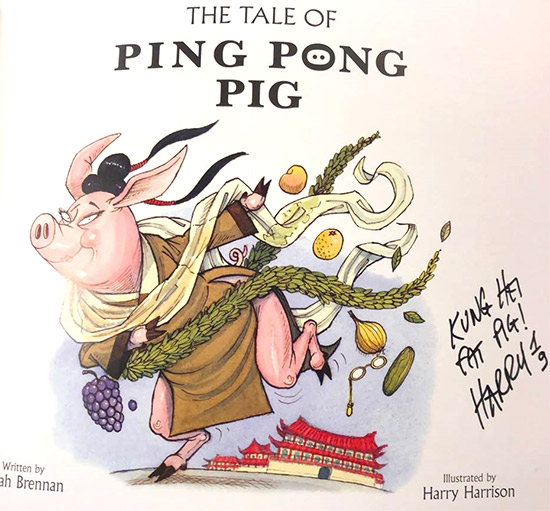 ---