Tonight 10pm @ Open Space (Tai Ling, half way up to the windturbine, past the Catholic Kindergarten):
"Party Purpose: to drive out recently-awoken egg-layers, incl. snakes, centipedes etc., from Open Space property with the use of large 4/4 output,
(i.e. dance music)."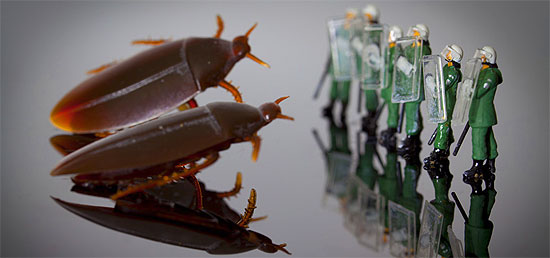 Many of us have already encountered the babies of the numerous creepy crawlies, weird bugs & nasty beasties that we share our home island with. For example the tiny, but very poisonous and aggressive centipede babies crawling all over paths, up walls and into homes via any tiny opening. I just encountered a 2-incher on the bathroom floor of our 2/F flat; no idea on how it got in, maybe through the bathroom fan or up a pipe?
Instead of panicking or trying the various, often useless prevention and extermination methods, what do the Open Space Lammaites do?
Throw a party to drive the beasties out! That's the Lamma spirit! Try the same approach in your home (but only till 11pm, please!)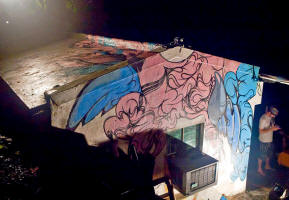 Join the party via Facebook:
"No active participation in pest-control from party-goers is expected, as the following have been tasked with the sonic-cull today:
JB - Junkt - Devlar - Rapsac
Other DJs may follow...
Bring a torch, plus healthy enthusiasm for hill-climbing.
Donations will be collected.
Drinks will be provided at the usual low prices and you may also bring your own too. (There will be an honesty box for drinks you wish to buy.)"
---
P.S. Here's the DJ lineup for the Macro-Micro party tonight, according to DJ Jimbrowski of Open Space. Click on their Macro mugshots below - looking like typical Micro Lamma Wildlife, obviously - to learn more about these DJs and their creepy habits and weird noises:
P.P.S. Who'll win this epic "sonic-cull" battle of Lammaites vs. indigenous Lamma Wildlife tonight? Bets are welcome, but my money's on the Bugs 'n' Beasties...
P.P.P.S. Very early the next morning I've been biking past Open Space:
Eerie, haunting silence, like the aftermath of a horror movie, not a soul stirring, no more sounds and noises of any kind...
It looks like the Bugs 'n' Beasties have triumphed in the end, surviving the "sonic-cull", enveloping some of the humans who couldn't flee quickly enough in white cocoons. See these 4 spooky, terrifying, all-white corpses, some of them beheaded or their limbs torn off: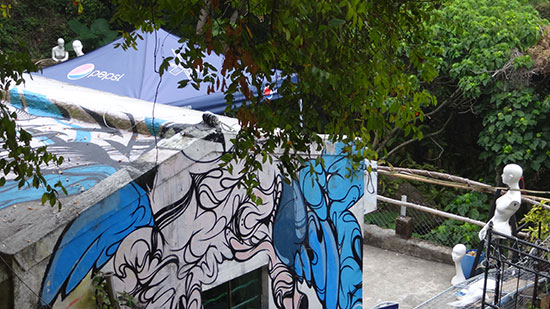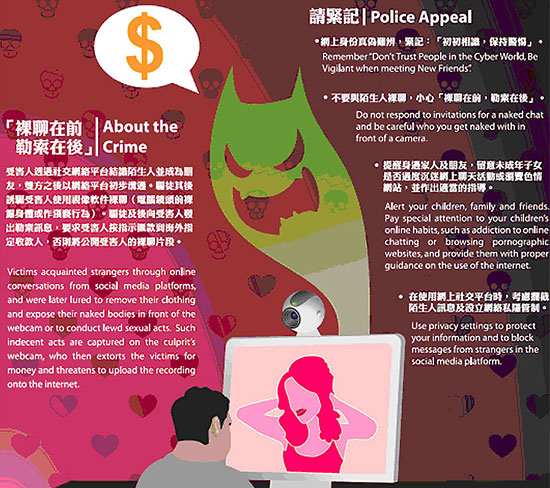 Email from the Lamma Police:
"Please help to disseminate the Police Appeal on the prevention of "Naked Chat Blackmail". There is an upsurging trend of this nature of cases in which victims met strangers through online conversations on social media platforms.
Later they were lured to expose their naked body or conduct lewd sexual acts which were then captured by the culprits who then extort the victim for money and threaten to upload the recording onto the Internet.
In order to raise the awareness on prevention of this nature of crime in the Lamma Community, please help to upload the poster and inform public to use the HK Police Force Official YouTube Channel to watch two [Chinese-only] episodes relating to this crime:-"
(See attached file: Naked Chat Publicity Materials.doc)
I just came across a very interesting but ancient article in the Los Angeles Times about Lamma, published in 1998. It mentioned several Lamma Celebrities by name, calling them "Offbeat Britons". These three fascinating originals have made numerous appearances on this website, especially in our early years:
Hunter Walloff, Dave Parker, John Hutton.
The LA Times story really sounds like a blast from the past, Lamma in the last millennium, before it started changing quite dramatically in the 16 years since then. I've got a good idea where all these Lamma Celebrities are these days, at least the last time I've heard from them or saw their Facebook updates.
Read the story and correct me if I'm wrong!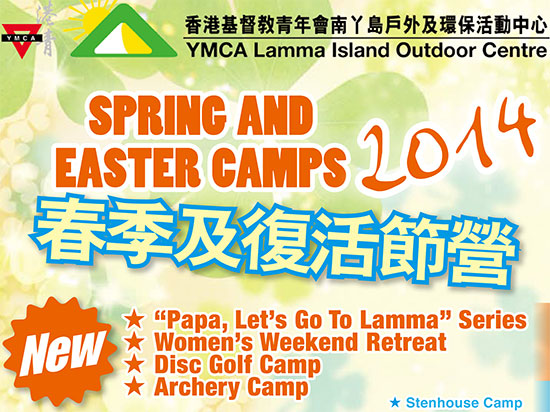 "Family Programmes:
An opportunity to spend valuable time together, this series will be filled with action and adventures that will strengthen the bonds between fathers and their children. This is the chance for Dads to unleash the hero within!"
Only Half the Man I Used to Be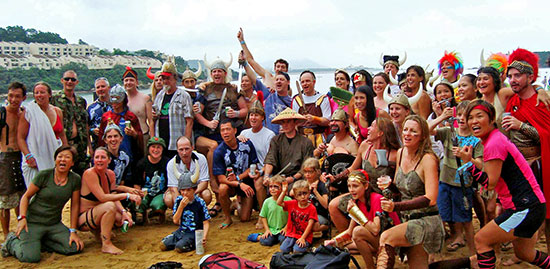 Photo by Pete Gable, a few years ago in DbAY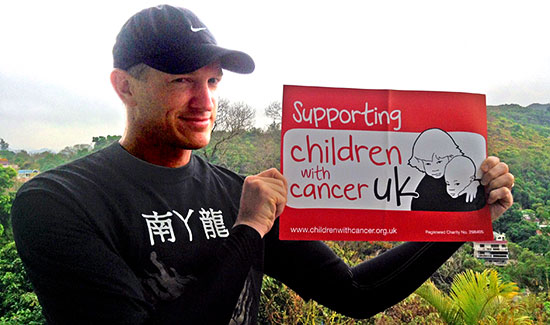 "Lamma's Jack Wilson will be running the London Marathon this year in support of Children with Cancer UK. There will be a charity run on Sunday 16th March where you can join Jack on his training and donate to this worthy cause.
Sign up by email to wilsonjj@netvigator.com to join the run and put LamMarathon in the subject line.
We are asking participants to part with a minimum of HK$100 to join the run, starting at 8 am from Jack's place in Tai Peng. You can choose from 3 distances:
The Quickie (to the pagoda on the way to Sok Kwu Wan and back),
The Up Over and Back (Sok Kwu Wan and back) or
The Big One (Sok Kwu Wan, round South Lamma and back).
Bacon butties and cups of tea await all runners on their return to Jack's house. You can also support Jack and Children with Cancer UK by making an online donation via VirginMoneyGiving. Many thanks."
Jing Jing - The Waterfront - Concerto Inn (Hung Shing Yeh beach)
The Bay Rest. (Mo Tat Wan) - Prime Bar & Grill
Bar & Restaurant News: Valentine's Day menus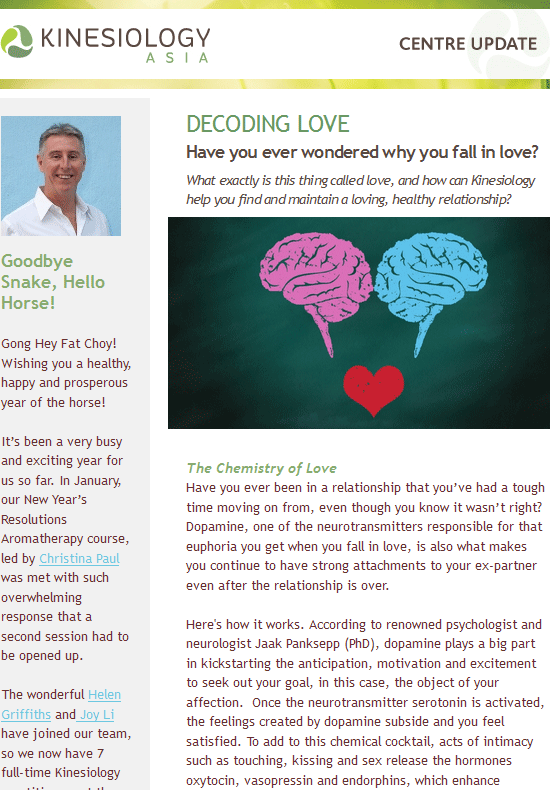 Read more... or check out Kinesiology Asia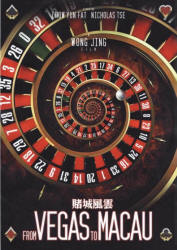 Lamma's favourite son Fat Gor (Chow Yun-Fat) has got two major movies showing in HK's cinemas over these Lunar New Year holidays. The 3rd installation of his famous God of Gamblers series, plus the fantastically amazing The Monkey King (more about this later).
Watching the From Vegas to Macau Canto-Comedy, there's a silent cameo appearance of another Lammaite. It's just a few seconds of him getting kicked in the head, probably the shortest-ever appearance by a Lammaite in a major motion picture. Mixed Martial Arts expert Frank proudly told me over breakfast in Jing Jing (where Lamma's champions refuel) about the filming in a Macau casino. He proudly showed me a selfie of himself and Fat-Gor on his smartphone: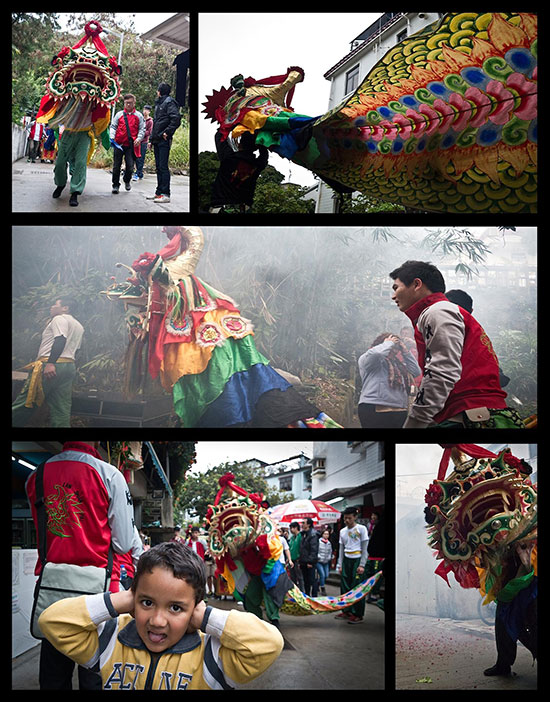 Alain Jaquier writes: "Lamma Unicorn dance is going around today...."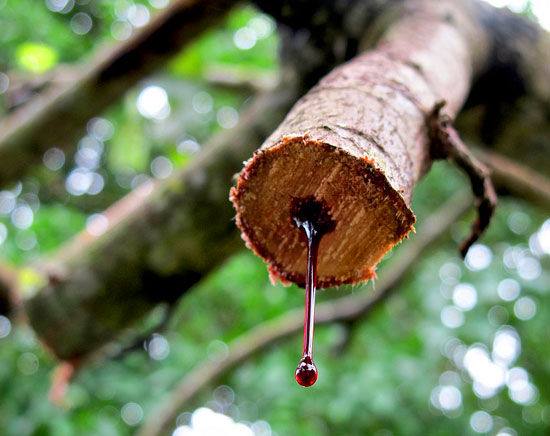 "Blood - Damage after Typhoon Vicente, first T10 in a long time." - by Eva
Looking back over Lamma-Gung's last 7 years on Facebook, it's like a quick and simple history lesson of Lamma; from early concerts to Diesel's final days.
That's what I'm posting on Facebook, no personal stuff, quite similar to the Lamma-zine; not replacing it, but complementing it. Follow me!
Read and see more of Sean Creamer's photo blog post in The Guest Room...
P.S. Like to see one more photo blog post by Sean?

Dusk and Dawn, including some of his best Lamma sunset/sunrise photos (the first one is being featured in the Lamma 2014 calendar this month, Feb 2014).
P. P.S. ...and one more: Small Fry.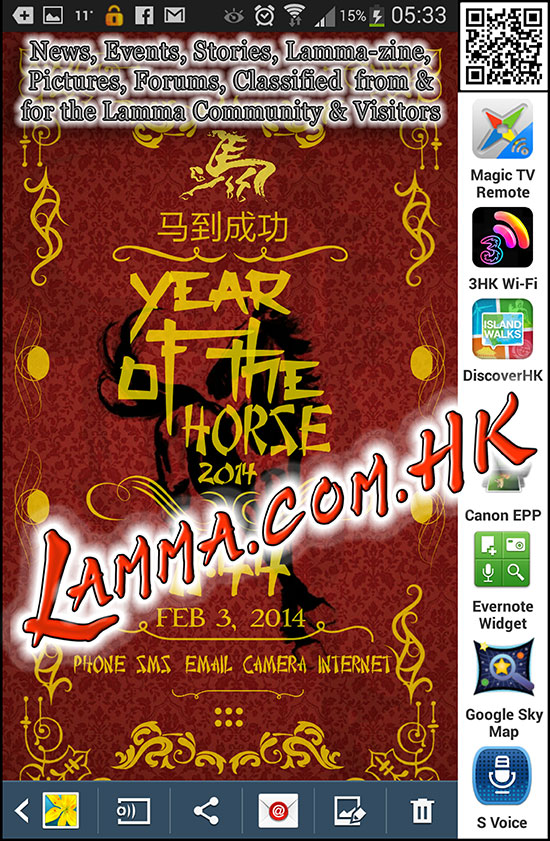 A little, nightly, 15-layer copy-and-paste job from my ever-changing,
seasonal smartphone home screen (courtesy of the Themer app). Yes, I've got too much free time on my hands for horse-play over these beautiful holidays...
...after enjoying a fantastic CNY dinner with my extended and growing Chinese family, see below. Some of them just love to share their foodie shots via social media, see below, perhaps following Gung-Gung's (bad) example?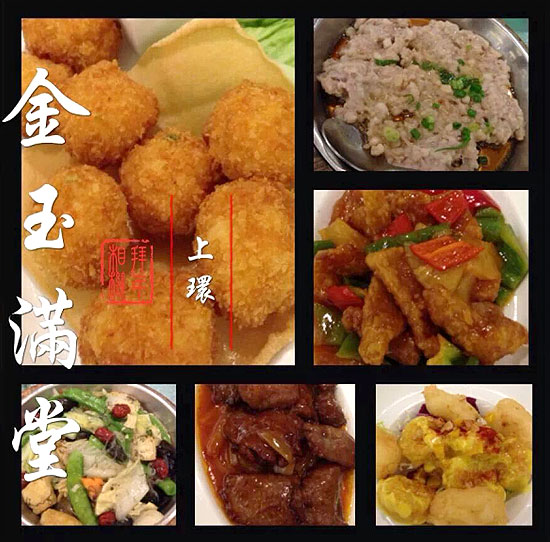 Christopher writes: "Lamma Emergency!!!
3 fire engines, 1 ambulance, 1 fireboat, 1 rescue boat, 1 police boat & large crowd of onlookers for...
....1 man standing on a rock next to the YSW jetty who might get wet when the sea comes in...
Exciting stuff... Can we get a TV series out of this, I wonder?" Read more...