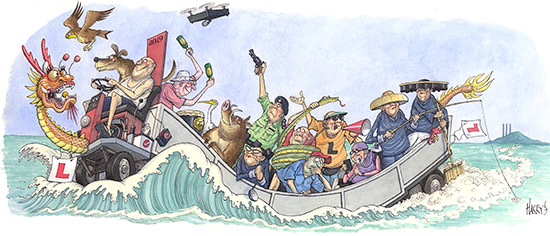 Lamma Dragons fundraiser today!
Main auction prize: Framed original of this Village Vehicle dragonboat full of true Lammaites, another masterpiece by Laudable Lamma Luminary Harry Harrison. Take note of the L(earner) sign!
This picture raised HK$23,000, a new all-time record!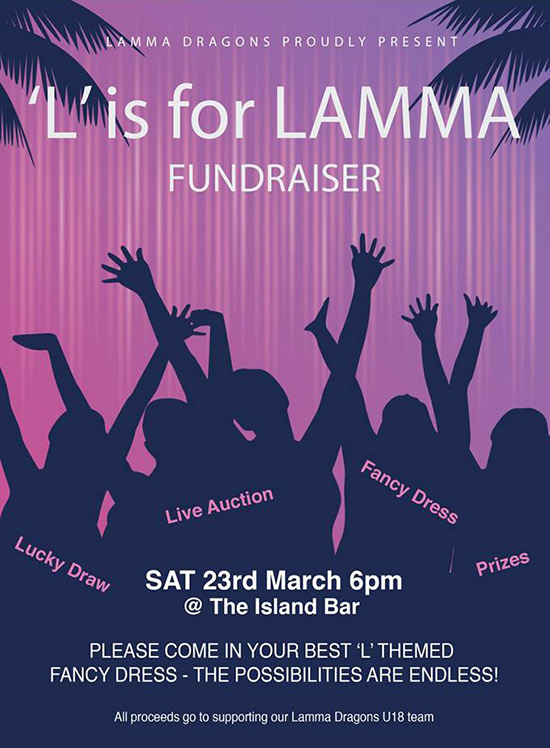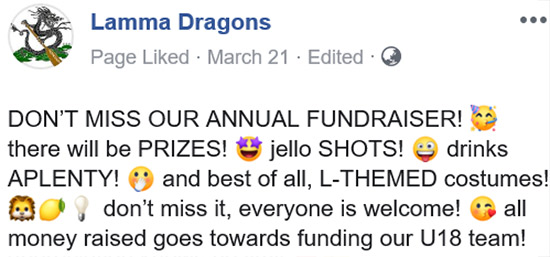 Yes, the fun-loving Lamma Dragonboaters seem to love all smileys! Never a frownie or a sad or even an angry face in any of their cheerful posts: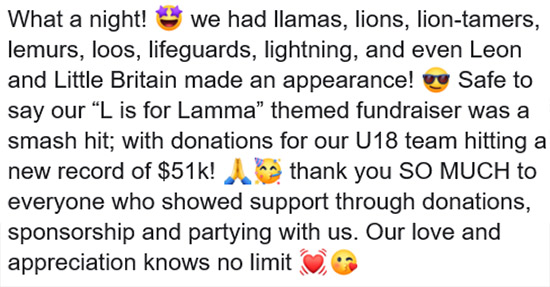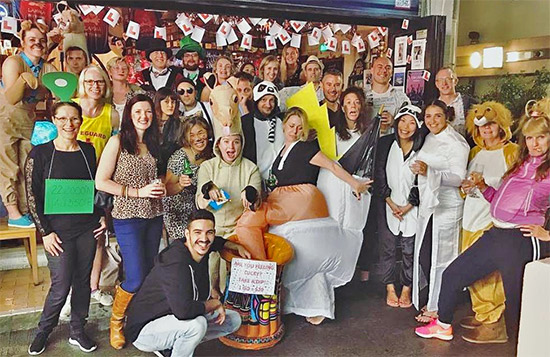 Plus a few close-ups of the Finest Customed Fiends...

Lamma Enduro writes:
"Last year 500m of new trail was sculpted into the Project-X network. These new switchbacks bypass a particularly brutal section of the PX Climb.
We present to you The Xscalator."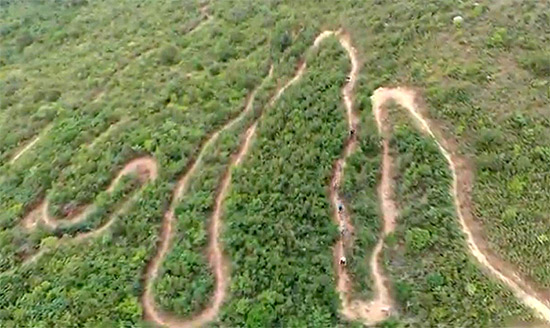 This has been happening in my own neighbourhood and the views, just a few minutes from our 360-degree-views rooftop home. Time to replace my own own ancient, rusty, flat-tires mountain bike?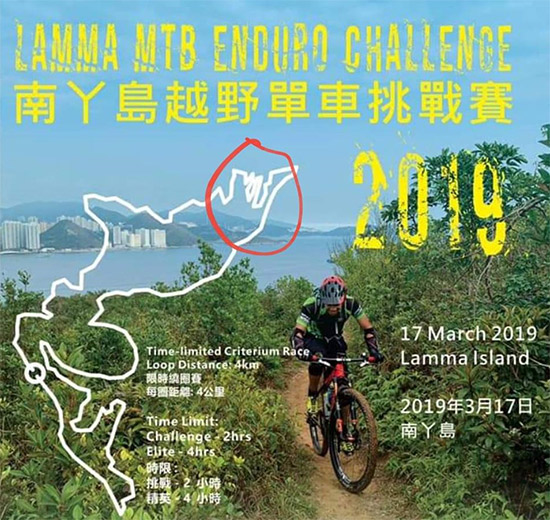 For some professional video from my neighbour DJ's multimedia company, plus some more photos.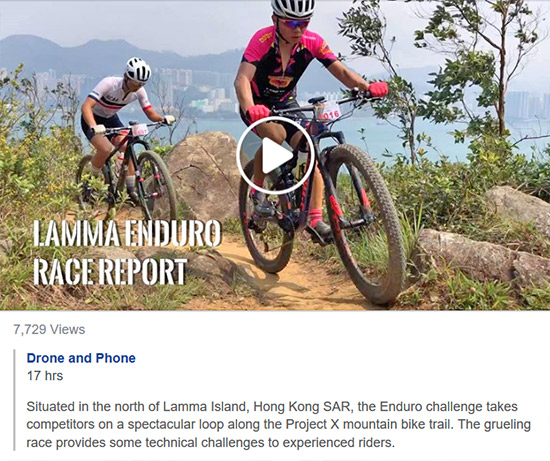 <!/font><!/font><!/font>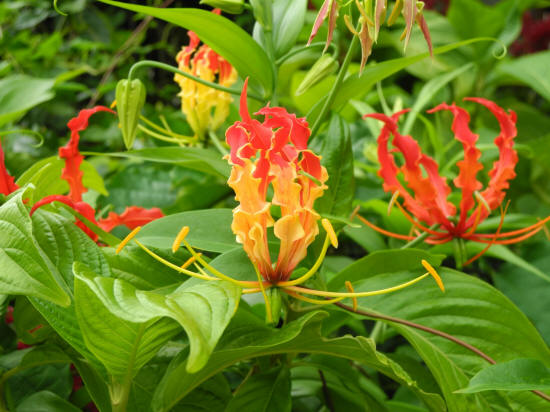 Jane, Lamma's Master Gardener writes:
"Sign up today for a plant and garden trawl of the northern NT on March 27th.
Start: 9am from Pier 4 (Central)
Finish: 6pm at Pier 4 (Central).
Itinerary will depend on traffic and other constraints on the day, but we plan to visit two major nurseries; Hong Kong's best-stocked garden sundries store; and two of the most worthwhile "gardeners' gardens" in the New Territories.
Transport by luxury 45-seater coach with plenty of storage space for sacks of potting mix, Alibaba size pots, trees, shrubs and 1,001 plants of all sorts.
Lunch: to make best use of our time, bring your own food to eat along the way.
Charge per head will be HK$200.
Register for the trip asap by e-mail: janeram@netfront.net or WhatsApp 6505 9574.
Cut-off date for payment to guarantee your place: March 18th.
All are welcome - please spread the word to your gardening friends."
Jane's tours are always great fun, from my own experiences! They're one of the best and cheapest ways to socialise with other Lamma Gardeners and stock up on plants and gardening supplies, directly from HK's extensive plant nurseries in the Northern New Territories.
My Balcony Jungle (downsized from my former L-G's Rooftop Jungle) really needs some blooming and climbing plants for my spring planting!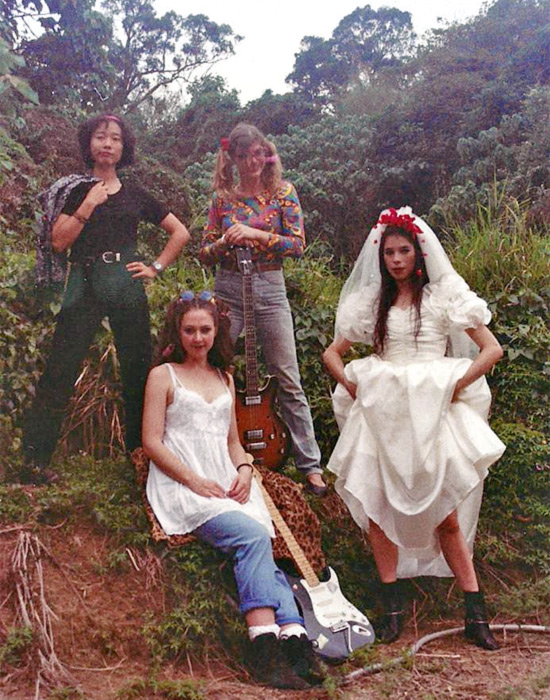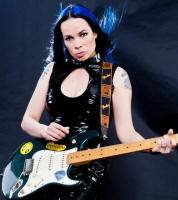 Lamma's most famous "girl band", here's a publicity shot shortly before they embarked on a US tour.
bbChris is modelling a wedding dress, as SoS' most famous member, still a Rock Goddess to this very day (Thinking Out Loud gig in The Hub Wanchai on March 23!).
She's the founder and still the major driving force behind Underground HK, a former moderator of our Music forum and a major, longtime Lamma-zine Content Contributor!
Want to become a CC, too? Contact me!

Outstanding Happy Green Community Ambassadors examine water sample at Lamma Power Station as part of their job-shadowing experience as an environmental engineer.