Ongoing

Autumn Programs @ Lamma Art Collective

Thu Oct 17

Smartphone Pub Quiz @ Diesel's Bar

Sat, Oct 19

Around Lamma Race @ Power Station Beach

Sat, Oct 19

Aromatherapy Workshop @ Hans Andersen Club

Oct 16/17/19

CPR Course @ Lamma Art Collective

Sun, Oct 20

The Sun and the Snowmen: Puppet Show & Workshop @ Lamma Art Collective

Sun, Oct 20

All-day bus tour for Lammaites @ off-island

Sun, Oct 27

HK's Electoral System, Why Should I Be Bothered? @ YSW, venue tba

Sat, Nov 16

Punk O' Lamma Vol 2 @ Lamma Grill

Sat, Dec 7

Lamma Fun Day @ Powerstation Beach & Cable Road

Sat, Dec 7

Lamma8 @ Powerstation Beach

==>

Email/msg us your event! Get a free listing here and in Lamma Island Events & Happenings group.
| | | | |
| --- | --- | --- | --- |
| | Oct 15 - When I've answered a few questions from Facebook about local businesses... | | Oct 14 - "Lamma Island. Eccentric, independent, and removed from the Hong Kong rat race." |
| | | | |
| --- | --- | --- | --- |
| | | | Oct 1 - 7th anniversary of this traumatic accident off Pak Kok. |
<!/tr>

Oct 15: Helping 116K People?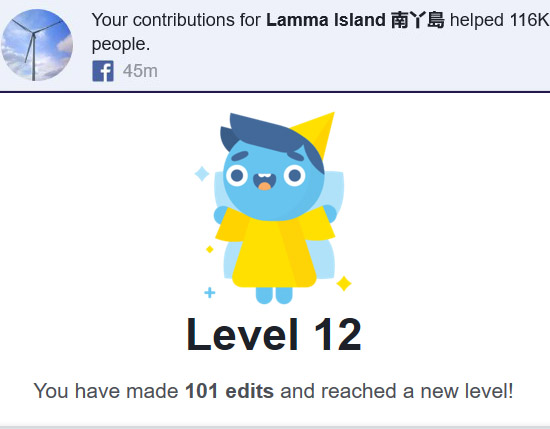 When I've answered a few questions from Facebook about local businesses over the years, I didn't realise that I was actually helping over 116,000 people!
Might Facebook's blue-faced/haired avatar exaggerate here a little bit to stroke my fragile ego, which is a major feature of most social media? Is answering questions about the cuisine and opening hours of local restaurants really "helping people"?
Well, I hope so! Supporting local businesses in various ways has always been a major aim of the Lamma-zine! How can we help yours today?

Oct 14: Lamma Phone Case
One of the businesses that started out on Lamma, spreading all over Hong Kong, becoming very successful, Yardley Brothers Beer, has some of the best designs for their bottles and marketing materials, all designed by Lamma's own Ben Appleby.
One of their many fans made this phone case. I liked especially their description of Yardley's birthplace:
"Lamma Island. Eccentric, independent, and removed from the Hong Kong rat race."
Sounds like it might fit me personally as well, escaping from the corporate rat race on HK Island to Lamma Island almost 2 decades ago.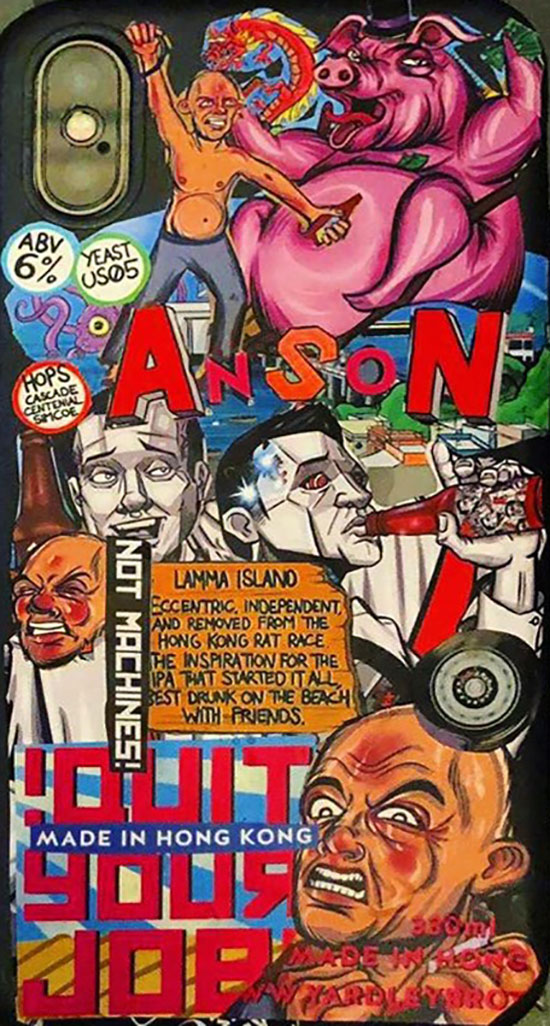 Oct 11: Most Liked Photo
My most popular photo on Facebook of 2016: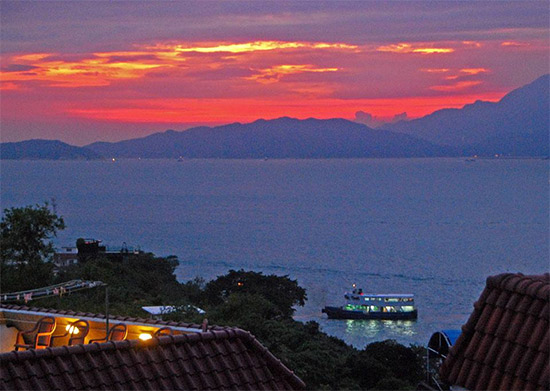 Tsui Wah ferry arriving from Aberdeen at Pak Kok ferry pier, shot from my former flat's rooftop.
There have been quite a few news about this pier recently, from small renovations to building a new, side-docking pier over the next 2 years.
Shortly before National Day, this flag has been cemented into a seabed rock, just off the pier. It seems to be planned as permanent, unlike the many national flags at the pier flying just for a few days before/after National Day.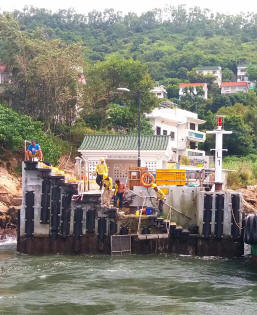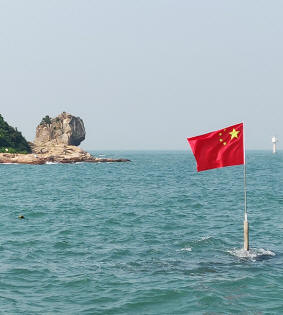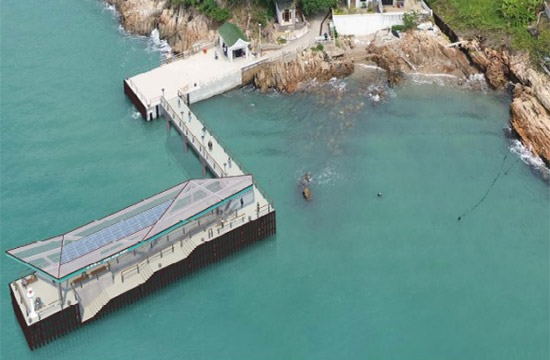 Oct 10: Feeling Creative @ Jungle Home Office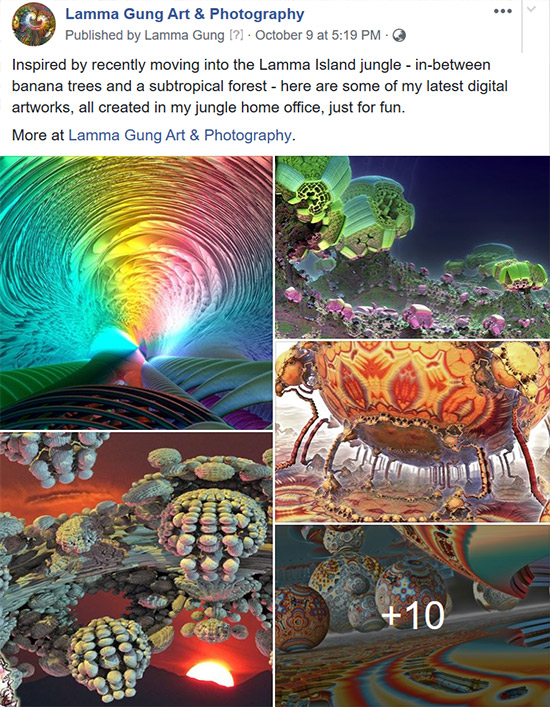 Oct 9: Getting Broadband Internet, Finally!
All of Lamma Island gets wired broadband Internet from monopoly PCCW, a maximum of 3Mbps for almost all of the island. In the last 20 years their max. broadband speed on Lamma has dropped to half and the cost has almost doubled.
Just recently, an exorbitantly pricey premium upgrade has been launched at almost $500/month, available only in a few villages in the Greater YSW Area.
In the meantime, our new village house, completed several years ago, hasn't even been connected at all yet. PCCW promise to connect us has moved from end-Sep to next year!
No wonder they're losing many Lamma customers and have only recently become more responsive when you threaten to cancel their broadband. After my long, friendly rant to their phone support the other day, finally some action! I've just met their guy today who was working on installing the broadband cable to our house.

In the meantime, this is the off-peak-hours speed on my PC, connecting to my phone's standard 4G Wifi Hotspot from a wireless PCCW competitor. I'm still pretty happy with this unlimited-data Hotspot for $196/month, cheaper than PCCW's max. 3Mbps broadband speed.
For more info and updates, see our longtime Facebook group: Faster Broadband For Lamma.

Oct 1: In Memoriam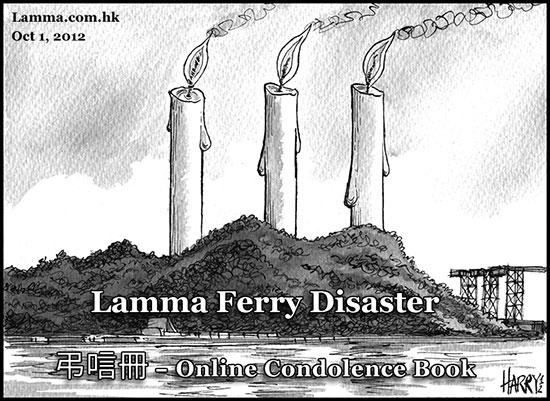 7th anniversary of this traumatic accident off Pak Kok, a HKKF regular commuter ferry shortly before arriving at the YSW ferry pier colliding with a HK Electric staff ferry, losing 39 lives.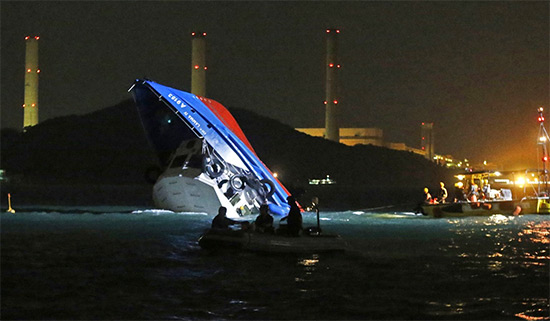 See Lamma forum's post: Ferry collision 01/10/12,
plus many Lamma-zine stories of the aftermath,
plus extensive coverage in the SCM Post:
"On October 1, 2012, 39 people were killed and 101 injured when the passenger ferry Sea Smooth and a Hong Kong Electric Company vessel, the Lamma IV, collided off the coast of Lamma Island.
The Sea Smooth had been ferrying passengers from the island to Central for the National Day fireworks when the accident occurred.
It was the deadliest boat accident in Hong Kong in 40 years, and the Lamma IV captain served nine months in jail for endangering the safety of others at sea, but was cleared of manslaughter charges.
The captain of the passenger ferry Sea Smooth, Lai Sai-ming, was sentenced to eight years in prison for manslaughter." Read more...
Rememberances were being held tonight at Lamma Ferry Pier 4 in Central and on Pak Kok Beach, near the accident location.
---