May 31: Wildlife Contest: My Entries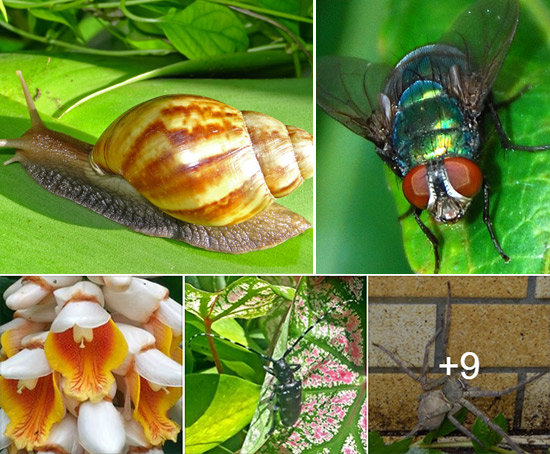 Half an hour before the deadline, noon today, I've finally submitted my own photos for this contest.
Selecting some of my own photos for the Lamma Wildlife Photo Contest confirmed once again that there are a LOT of much better wildlife photographers on Lamma! See our collections:

May 30: Andy's Seafood Rest. Closing
Our last dinner in our favourite Chin. restaurant, closing tomorrow forever. I managed to round up most of Andy's staff for a farewell picture: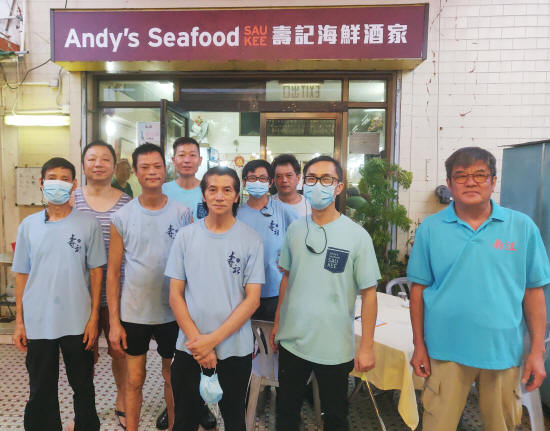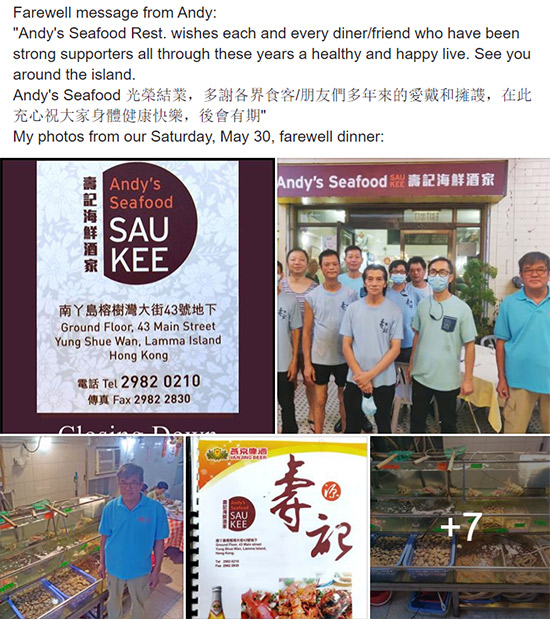 May 29: Govt Clears Bikes, Dumps Them in Countryside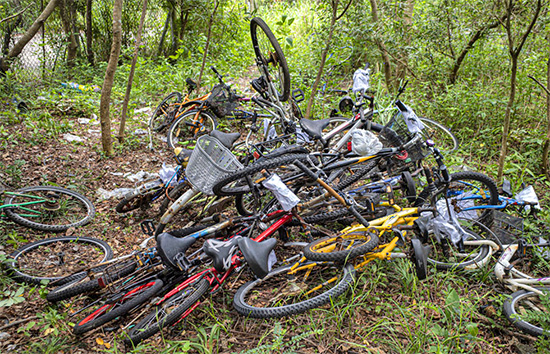 By James Ockenden:
"Authorities seized 16 bikes in a bike clearance operation on Lamma Island today, then dumped them in the countryside where locals later rescued working machines and salvageable parts. The bike clearance is a regular event on Lamma, run by the district council office and three government departments: Lands, FEHD and the police...."
Read more on Transit Jam and view video...
P.S. This has been a long-standing issue, upsetting so many bike riders on Lamma (including myself) and all over HK! See results by searching Bike Clearance in the Lamma forums.

May 28: Dining Coupons for Underprivileged Families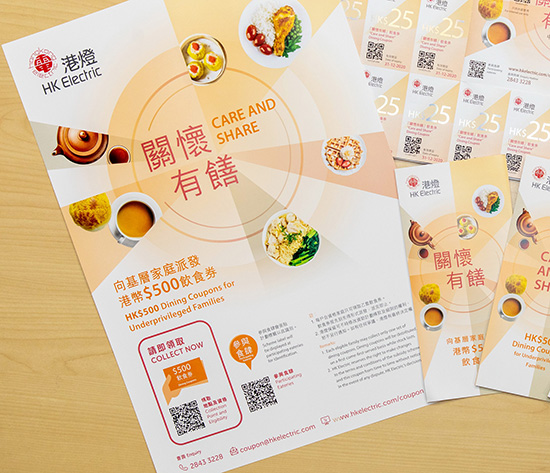 "HK Electric will begin distributing dining coupon sets worth $500 each to needy families from tomorrow for use at SME eateries. This is a continuation of the Company's "2+3 relief measures" launched earlier to help small and medium-sized caterers and underprivileged families during the current economic downturn.
Residential customers or households living in sub-divided units within HK Electric's supply territory are eligible to join if they qualify for any programme listed on table 1. After making appointments with designated NGO centres, these households will be invited to collect a set of 20 coupons, each worth $25, with which they could settle food and beverage payments at more than 220 eateries participating in the Care and Share – SME Caterers Subsidy Scheme. Full list of caterers is available on www.hkelectric.com/coupon-en."
Most restaurants in YSW are participating! (end of list)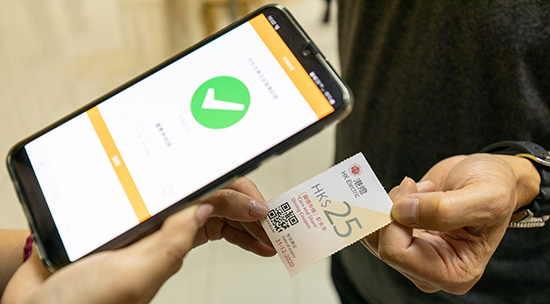 Caterers could scan the QR code on the coupons with a dedicated mobile app to ensure no duplication.
Read the entire press release...
To get these free dining coupons, qualifiying Lamma residents (see Table 1) can go to OIWA office starting tomorrow, May 29:
Outlying Islands Women's Association, Lamma Division, G/F, 72 Main Street, Yung Shue Wan.
Call Tel. 2982 0976 for more info.
HEC volunteers will stay at OIWA Lamma office (same as District Councilor Ting-Ting's) to distribute the dining coupons to "underprivileged families" the whole of next week, from 1-5 June, Monday to Friday, 10am-1pm, 2-5pm.

May 27: Lamma Life

Online photo competition by HK Electric!
Submit your favourite photos (2-10MB) of living organisms on Lamma, from tiny to large, before May 31 to their Facebook page 44 Kennedy Road. More info:
"1) Small gift: 5 sets of electronics-pack (includes phone charger, blue-tooth speaker, etc.); plus 10 sets of green-pack (includes reusable food wrap, foldable coffee cup, etc.).
2) Copyright: photos received will be used only for our company FB pages/publications to promote World Environment Day with proper attribution to the author and the best 3-5 photos will be sent to media for promotion purposes at no extra cost/expenses.
3) Organism: animals, insects, plants or other living creatures could do. The criteria is that the photos should be taken on Lamma, that is, the organism could be found on Lamma."
4) Up to 10-15 pictures/entrant, covering different areas like animal, insect, plant and flower."
Deadline next Sunday.
Let me start off with one of my own photos from our extensive Lamma Wildlife Photo of the Week collection by many of Lamma's best photographers at: http://Lamma.com.hk/forum-OK/viewforum.php?f=46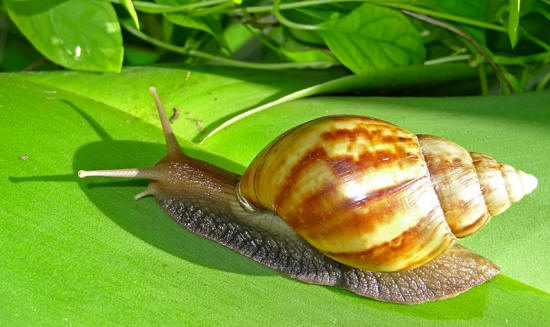 May 13: Back to Old Ferry Schedule: 20 May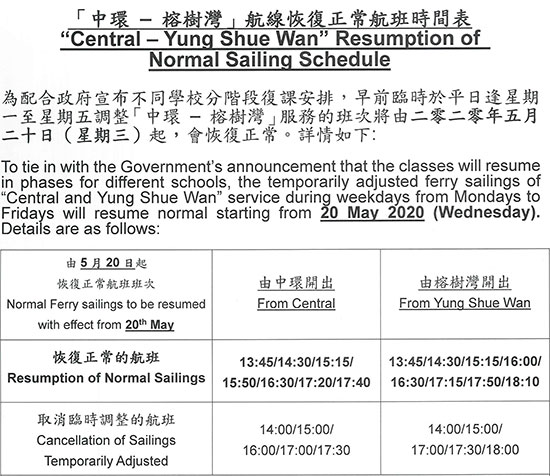 Click for more details and HKKF website
In the meantime, the long-time HK Ferry Android app has been discontinued end of April. It'll go on working fine, but no more updates.
I'll really miss it as it would let you put all 3 Lamma ferry services/4 routes onto a single smartphone screen. The only long-time app I paid yearly subscription for to avoid the ads.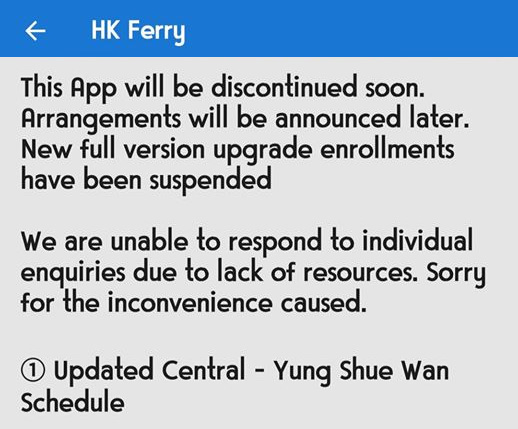 Please refer to the left column of this website for always up-to-date links to the ferry schedules.

May 12: Wild Boars + Snakes, Don't Risk It!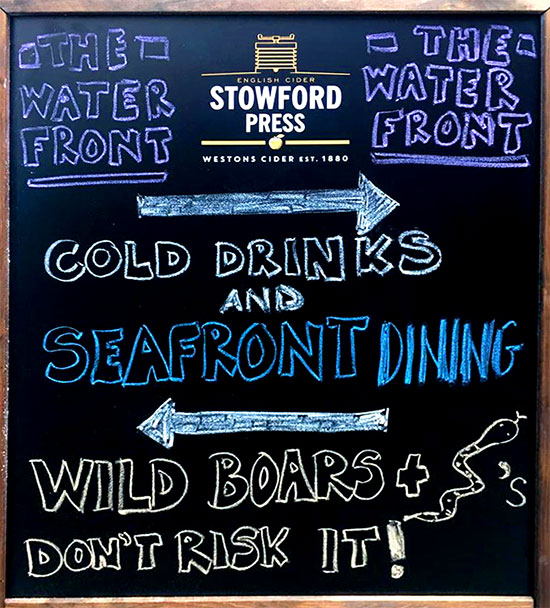 Best advertising sign for a YSW rest. I've seen recently! Turn left for the hot, exhaustive and dangerous Family Trail to Sok Kwu Wan or turn right for seafront dining + cold drinks! Easy choice! ;-}
Is this from the same person that created their professional new posters?
Click for more info and RSVP:

May 8: End of "Stay Home..."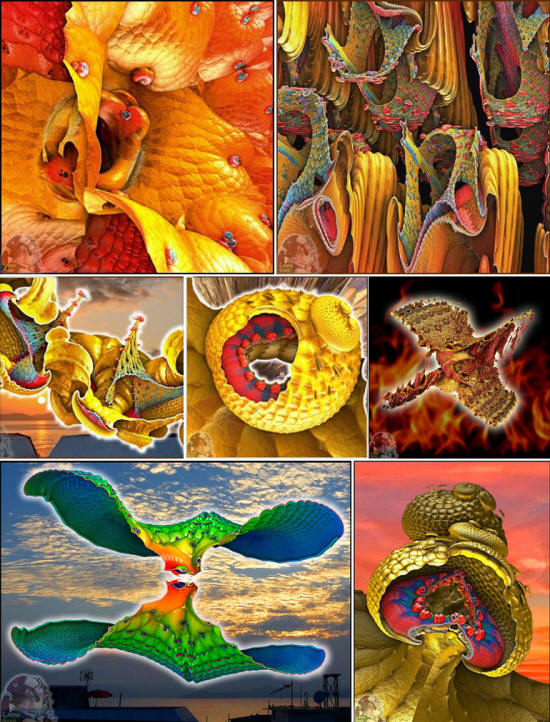 My mutations of the same set of 3D fractal formulas (original starting parameters by Sinisa Dalenjak).
Usng this last image above as my Facebook avatar, one of this Friendversary videos that Facebook automatically generates. Love how our two avatars fit together so nicely! Mark Malby is watching me since we did a 3-person In Love with Lamma Joint Photo exhibition!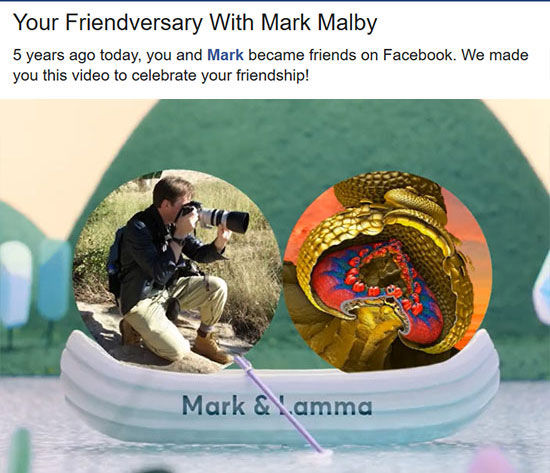 This mini-series of fractal digital 3D images is ending my Stay Home, Stay Safe, Stay Creative series of creative experiments.
Off to the cinema today!
P.S. Updating my 40-year art/photo gallery.