| | | | |
| --- | --- | --- | --- |
| | Oct 16 - "This is what I woke up to three years ago on my way to work." | | Oct 14 - "...according to a beautifully opinionated 1969 Lamma guidebook." |
| | | | |
| --- | --- | --- | --- |
| | Oct 11 - A few of my recent artworks, all 3D fractals intensively mutated, tweaked and Photoshopped... | | Oct 10 - "Thank you, police, Lamma Fire Station and FEHD staff for assistance." |
| | | | |
| --- | --- | --- | --- |
| | | | Oct 6 - "Thor", a Danish world traveler, has visited 194 countries so far without flying. |
| | | | |
| --- | --- | --- | --- |
| | Sep 30 - [Rant-alert on]Since moving to Lamma almost 20 years ago, we've been hoping.... | | |
| | | | |
| --- | --- | --- | --- |
| | | | Sep 22 - Apple Daily's series of stories on Lamma's unique culture and characters. |
| | | | |
| --- | --- | --- | --- |
| | Sep 12 - Good progress so far, will it really take almost 3 years to complete and open? | | Sep 11 - Beautifully narrated through a series of witty illustrations (by Harry Harrison). |
| | | | |
| --- | --- | --- | --- |
| | Sep 10 - Plus my best result from playing around with my sunset photo. | | Sep 8 - Great in-depth story, interview and video in Apple Daily about JC... |
<!/tr>

Oct 24: Biodiversity Survey of Lamma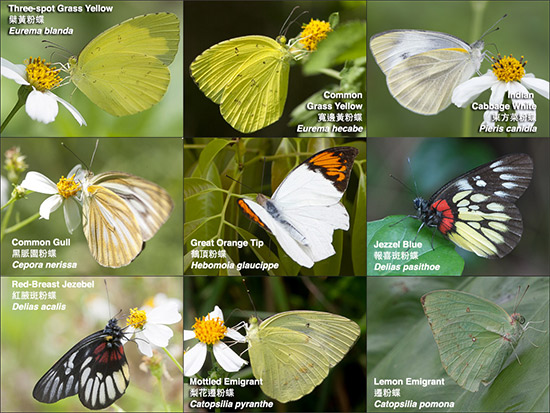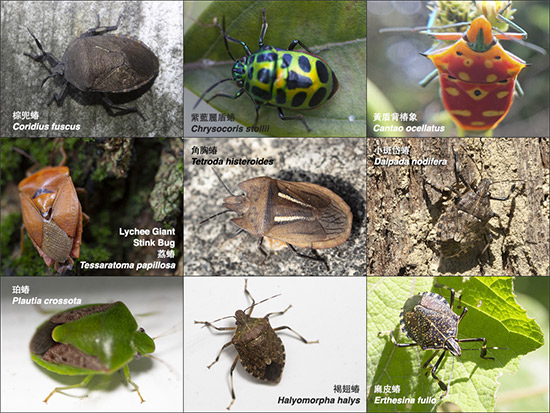 Living Lamma: "Biodiversity Survey:
We have started the biodiversity check with birds on Lamma Island ten years ago, throughout the time, we have expanded the categories to plants, butterflies, dragonflies, moths, insects, amphibians, reptiles and inhabitants in intertidal zone and streams. To date, we have recorded 1,118 species of fauna and flora, some of which are even firstly discovered.
A total of 119 butterfly species were recorded in the Lamma Island, including 12 uncommon, 6 rare and 7 very rare species. As nearly 50% of Hong Kong's butterfly species were recorded, indicate that Lamma Island is an important butterly hotspot in Hong Kong."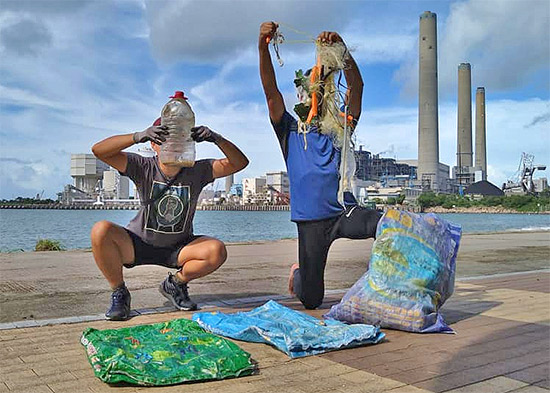 In the meantime, Living Lamma's beach cleanups continue, following Covid-19 restrictions, but still having fun while doing good. Join them!

Oct 23: 'Free One-stop Service on EV Charging Solutions'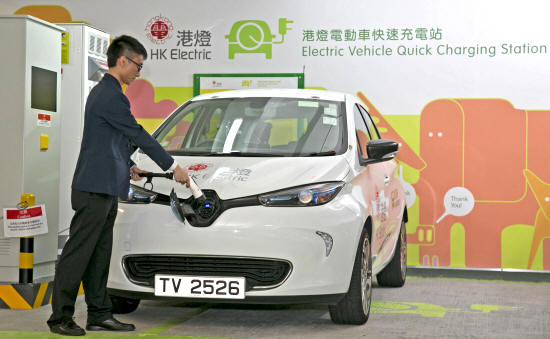 "HK Electric launches a new one-stop 'Smart Power EV Charging Solution' service for free in support of the Government's $2 billion 'EV-charging at Home Subsidy Scheme' to help install electric vehicle charging-enabling infrastructure in car parks of private residential buildings."
"HK Electric customers interested in applying for the Government's subsidy scheme are welcome to call the new "Smart Power Services Hotline" (2510-2701) or fill in an online form available on the company website (www.hkelectric.com/EV-en ) or email to ev@hkelectric.com.
Meanwhile, HK Electric's EV fleet will reach 166 by the end of this year, representing about 50 per cent of the present contingent, a vast improvement from the two electric vans that were introduced in the 1980s. By the end of 2020 all operational sedan cars in the current fleet will be replaced by EVs or hybrid vehicles to further help curb roadside emissions."
This press release from HK Electric is kind of exotic for Lammaites, as so very few of us own any cars. They can never drive them on Lamma itself, as we're public/private-traffic-free (except a few dozen VVs for goods deliveries).
But HK Electric's Lamma Powerstation provides ALL electric power to HK Island, including recharging all electric vehicles there. They're also using a few electric vehicles on Lamma, but they're only permitted to drive them inside their Powerstation and on their own two cable roads across N. Lamma.
P.S. Some more good news:
CLP Power and HK Electric Launch Funds to Support
Marine Conservation and Sustainable Fisheries

Oct 16: Sleepover Lamma Style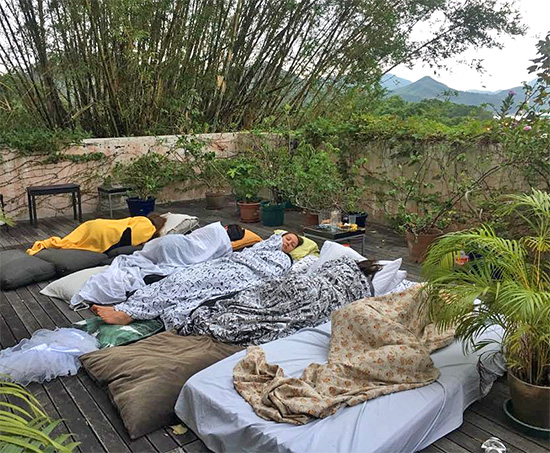 Linda White: "Spotted in the garden this morning - a sleepover Lamma style:
This is what I woke up to three years ago on my way to work. I love how Princess has managed to find herself a proper mattress (possibly with peas underneath) and Frette sheets while all the sleepover guests have to make do with various uncomfortable cushion arrangements and Ikea blankets.
The discarded beer can bottom right, the discarded tutu center left! What's not to like?"

Oct 14: 'Undistinguished and Dreadful'
Pete Spurrier: "You are undistinguished and dreadful, I'm afraid, according to a beautifully opinionated 1969 guidebook."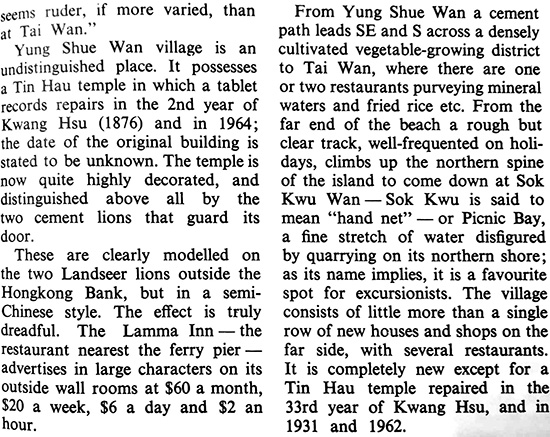 Lots of comments in Lamma Island Uncensored...
(Private group, apply to join if you're a current resident.)

Oct 11: Mandelbulb Maniac!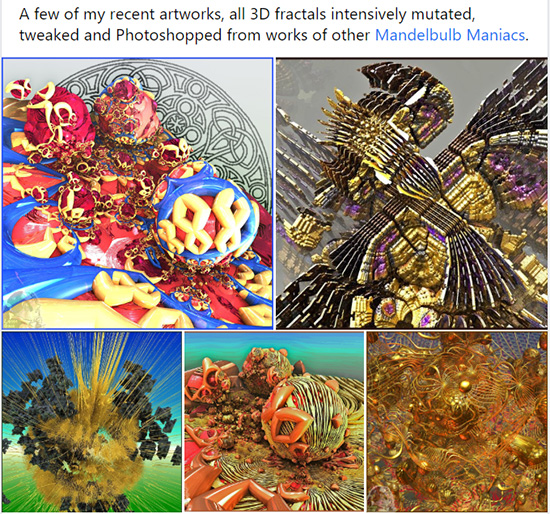 Oct 10: Huge Tree Collapse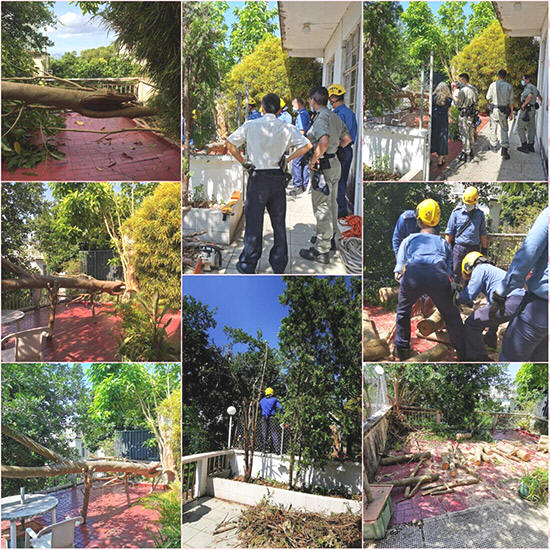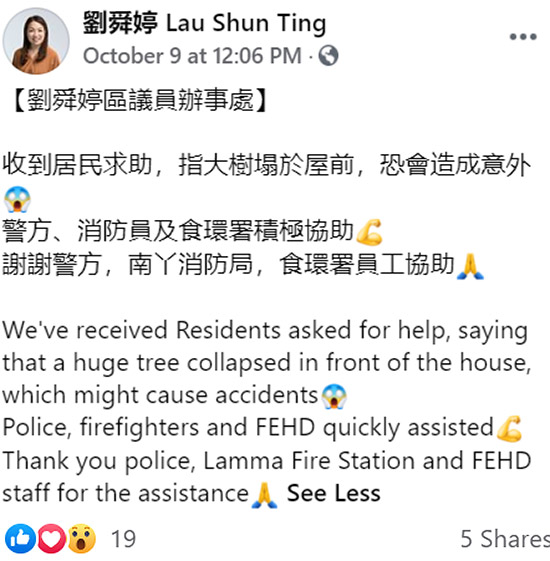 Oct 9: Sooty-Headed Bulbuls Love Papayas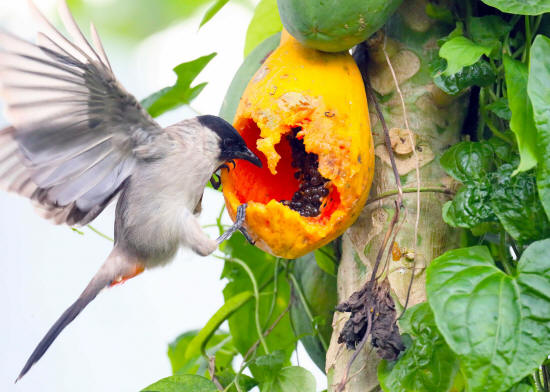 Sooty-headed Bulbul, 1 Oct. '20, by Karim Babakishi
More fantastic Lamma Birds photo...

Oct 6: Did Thor Get Hammered?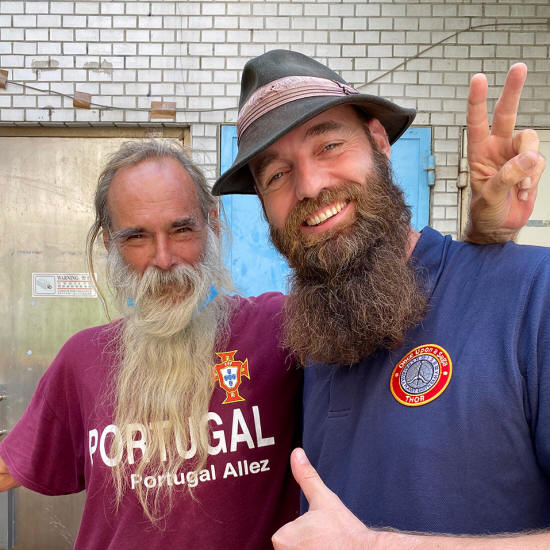 "Thor", a Danish world traveler has visited 194 countries so far without flying: Once Upon a Saga.
He has become stuck in HK for many months now due to Covid-19. Thor has visited Lamma several times and taken the mandatory photos with Nick who hasn't left HK since 1986, but loves to travel in his mind via reading many books.
SCMP story on Thor & another world traveler who's based in HK.
Thor emailed photos to Nick (cc to me, Nick's social media assistant). He wrote "You are a very interesting man. Please stay that way."
Adding a bit of colour to these 2 colourful characters: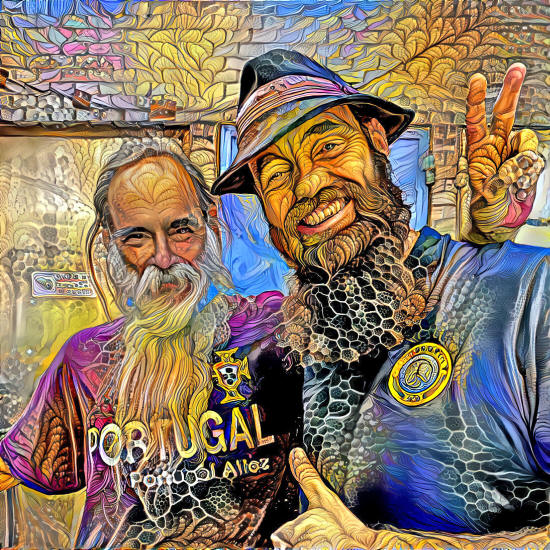 P.S.: Answering the question in the title:
No, Thor did NOT get hammered on Lamma. He left his mighty hammer Mjolnir at home, 6 years ago.
P.S. II: Thor replied to my email, linking to his interview by fellow world traveller Drew Binsky: 1+ million Youtube views! We thought that Drew's video interview with Nick was amazing with 100K+ views. We were wrong, but not too shabby for a guy who hasn't left HK since 1984!
This makes the 3rd world traveller to almost all countries worldwide who all got interrupted by Covid-19 shortly before completing their records. All have met Nick and one of them, David, is still based in HK, and another one, Thor, has been stuck in HK all year.
P.S. III: Thor has posted about his encounter with Nick:
"I recently had the pleasure of paying Lamma Island yet another visit.
I describe it as a hippieish/creative island with regular local Hongkongers as well. And it predictably took less than five minutes to find someone on Lamma Island with a longer beard than mine.
"Nick the Book" was happy to take a photo with me. He is a former journalist and definite intellectual. And yet within a few minutes of our meeting he went into a rant about aliens living on the far side of the moon harvesting energy directly from the sun....
...Upon scratching the surface I've found that Nick is a truly interesting man. He doesn't own a phone or a laptop. A friend helps him stay connected to the world. Nick has also met and spent time with a long list of A-list celebrities...."
Guess who's that friend helping Nick as his volunteer Social Media Assistant?

Sep 30: Internet Fibre by 2026!?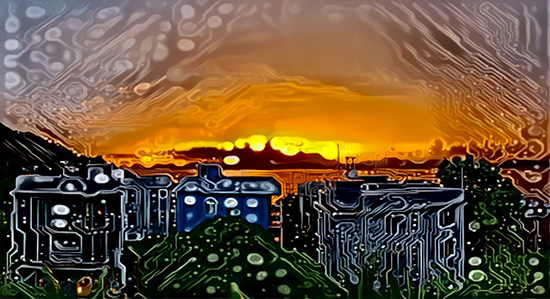 [Rant-alert on] Since moving to Lamma almost 20 years ago, we've been hoping that the sole Internet Broadband provider PCCW will improve their fixed 6Mbps broadband service. Instead they've halved the speed to 3Mbps max. (slowest in HK, no fibre connection to Internet backbone, just ancient, medium-speed microwave linkage for the entire island).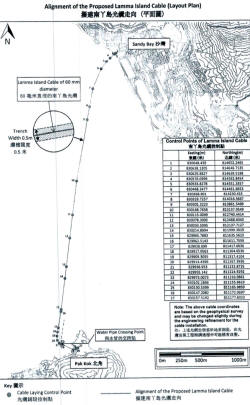 At the same time they've more than doubled the cost for their monopoly's subscribers. Now the HK Govt. has agreed to pay them for finally installing an undersea fibre connection to HK Island. But they'll take 6 YEARS to install it and then they'll only connect to the entrances of only 13 villages (excluding the few privileged villages already getting 30Mbps Netvigator). From there it'll still be using the ancient copper phone wires to provide a measly 20Mbps to the houses!
We might all be using 7G wireless Internet by the time we get fibre broadband in 6+ years. In the meantime, more and more people are abandoning broadband altogether and using 4G exclusively. 5G is just becoming available this year in some villages from several telecom providers.
The Lamma-zine will upgrade as soon as available, but we're pretty happy so far with our 4G Wifi hotspot (see below, record speed so far), publishing and updating the Lamma-zine almost daily. Up to 30x the speed at half the price of PCCW broadband, but traffic and weather-dependant. [Rant-alert off]

P.S. OFCA: "The Lamma Island project involves the laying of submarine optical fiber cables and traffic and environmental assessments are required, so it takes a long time to prepare and complete related works.
Nonetheless, the company must be based on contract conditions on or before the first quarter of 2026.
OFCA will closely monitor the company's construction. The company can complete the project and provide services to the villagers as soon as possible."
P.S. II: Conflicting info from HK Govt.: Could it be 2022?

Sep 29: 'Old Nick' the Bookman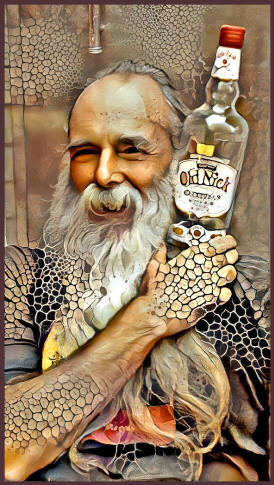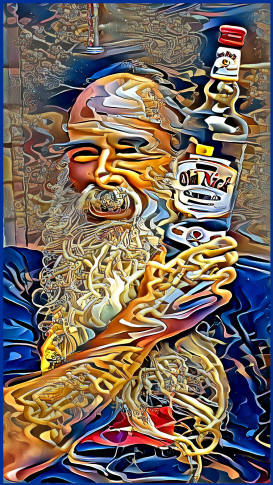 Photo by Samantha Leigh of Phoenix Artisan Collective;
DeepDreaming AI processing in Google's computing cloud by Lamma Gung Art & Photography.

Sep 26: Unbridled Joy!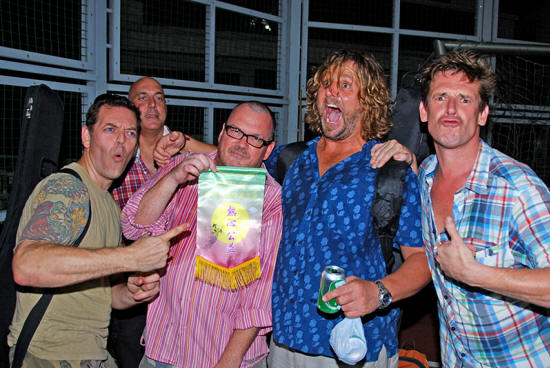 From the seemingly ancient days when Lamma Events & Happenings were still bountiful, wildly joyous and happening almost daily, pre-Covid-19.
Case in point, this cheerful Mid-Autumn Festival 2011 in the YSW Football Pitch with many free, public performances. Here we see a favourite local band (The Curs, full of Laudable Lamma Luminaries) receiving a little plastic flag for performing their rousing, feel-good songs.
Their mock displays of unbridled joy about receiving this flag as reward (no fee) for performing inspired me to create a few DeepDreams via Google's cloud AI programs: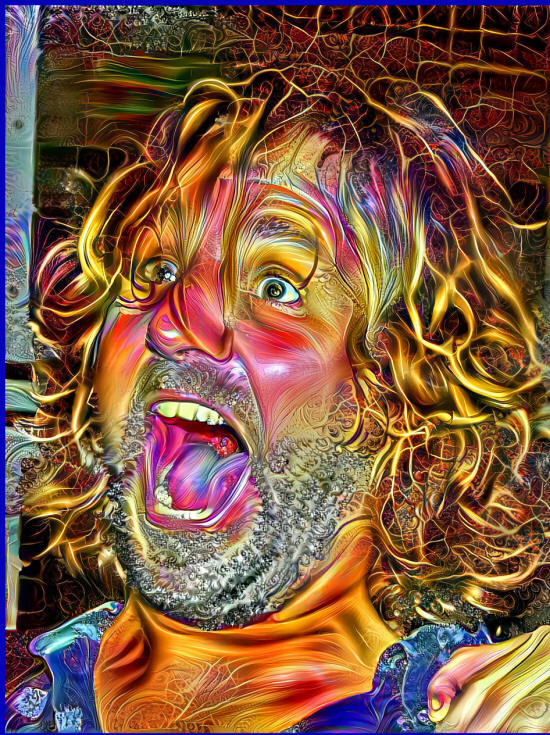 More about these graphics and comments from Lammaites: Unbridled Joy!

Sep 22: 5 Lamma Stories @ Apple Daily
Lamma Matthew:
"The 5th and final in the Apple Daily's series of stories on Lamma's unique culture and characters. This time about Uncle Yeung and his popular lizard. The stories are all in Cantonese only but in my view are all really good, showing Lamma in an authentic, contemporary and positive way. As far as I can recall none of them even come close to using the popular hippy angle."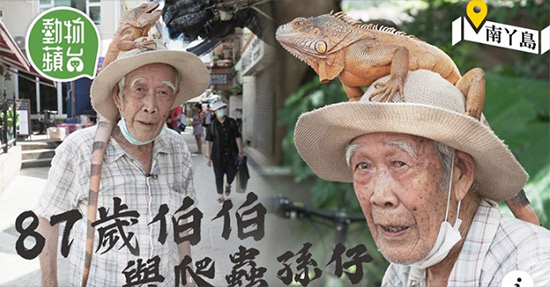 Links to all 5 recent Lamma stories & videos in Apple Daily newspaper (in Chin., use auto-translate plug-in in your web browser for English version):

Sep 18: Drones Flying High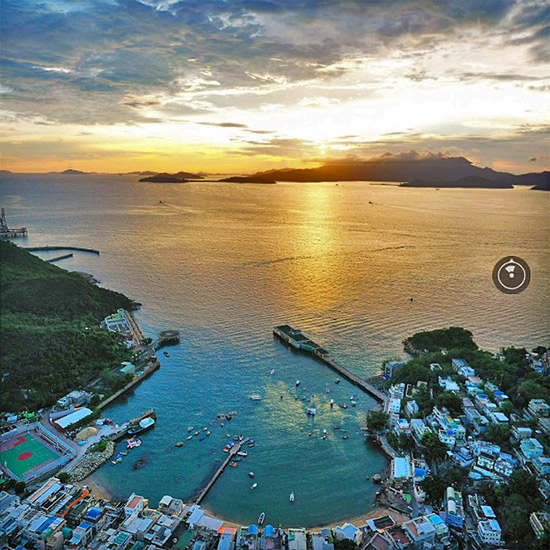 Flying high above Yung Shue Wan, another great drone photo from Mark Malby's Mute Planet! It's a photo bubble and you can look in all directions by clicking above.
Zooming out on Mark's Planet Lamma: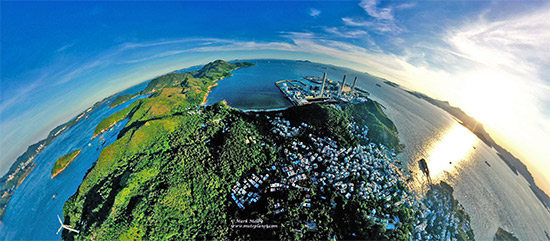 Sep 15: Happy Green Trio Supporting Online Learning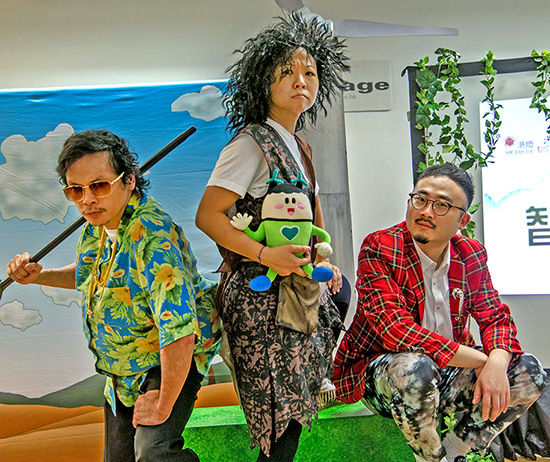 The premiere of the interactive drama "Smart Power Alliance", commissioned by HK Electric and produced by iStage, will go live on the Happy Green Campaign Facebook page on 10 October 2020.
"With Hong Kong going all-out to tackle the COVID-19 pandemic and schools getting ready to start a very different academic year, HK Electric's Happy Green Campaign is launching a trio of new e-learning tools to meet the online learning needs of students.
The trio includes an animation series, an interactive drama and a virtual guided tour, which enable students to know and experience more about Smart Power for Smart City even if they are required to learn from home.
Rolling out today (15 September 2020) was the first episode of the animation series Smart City Takes Action, casting the Happy Green Campaign's spokesmen Green Kid & Family, who illustrate how everyone can take actions to save energy, protect the environment and live low-carbon.
The six-episode series will cover the different aspects of a smart city and be launched in phases on the campaign's Facebook page with games, quizzes, worksheets and competitions to add fun and encourage interaction...."

"Supported by the Smart Power Education Fund​, HK Electric's Happy Green Campaign promotes energy efficiency, renewable energy and low-carbon lifestyle among the public, in particular the younger generations.​
In 2020, "Happy Green Campaign" continues to organise various educational activities on the theme of "Smart Power for Smart City". ​​​For more details, please visit here. "

Sep 12: Pak Kok Pier Progress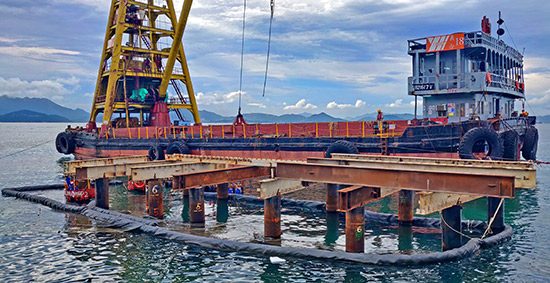 Some of the pier's pillars have been anchored into the seabed and the first steel girders for the future walkway are appearing pretty quickly. Good progress so far, will it really take almost 3 years to complete and open?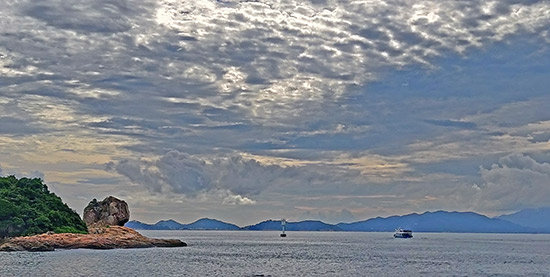 The Aberdeen-Pak Kok ferry continuing its route to Yung Shue Wan, a mere 10 minutes from Pak Kok.
P.S. Sep 14: Just in, drone photo by Mark Malby!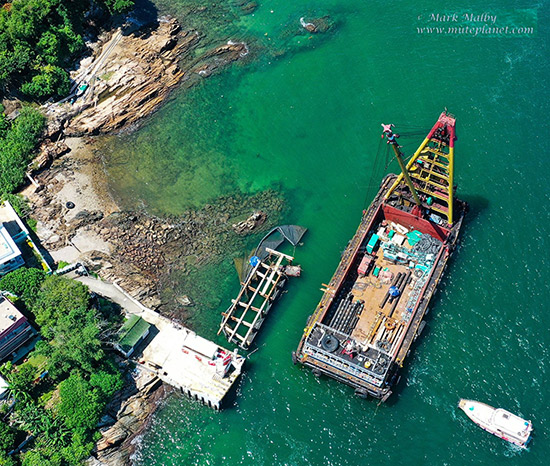 Sep 11: Cryptic Harry?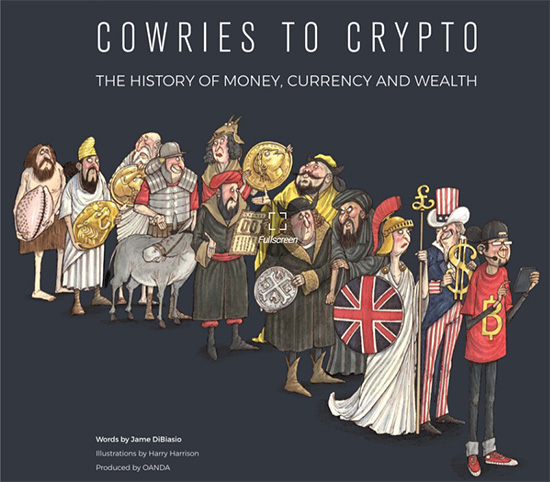 "A playful romp through world history, Cowries to Crypto provides an entertaining account of the creation of money, from the earliest forms of barter to the introduction of coins, paper notes and digital currencies.
Beautifully narrated through a series of witty illustrations (by Harry Harrison), this extraordinary book tells the tale of how money came to be."
My favourite illustration from this highly recommended book (HK$158.40): Chasing crypto currencies.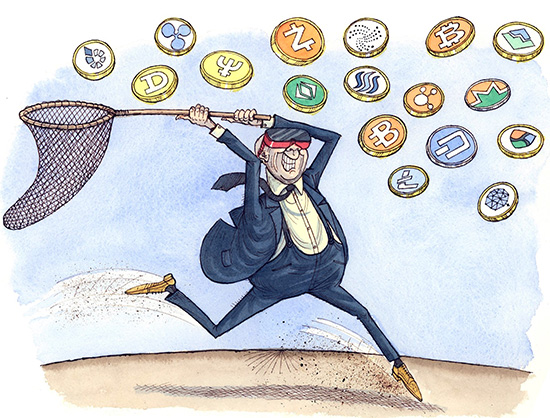 Sep 10: SunseToday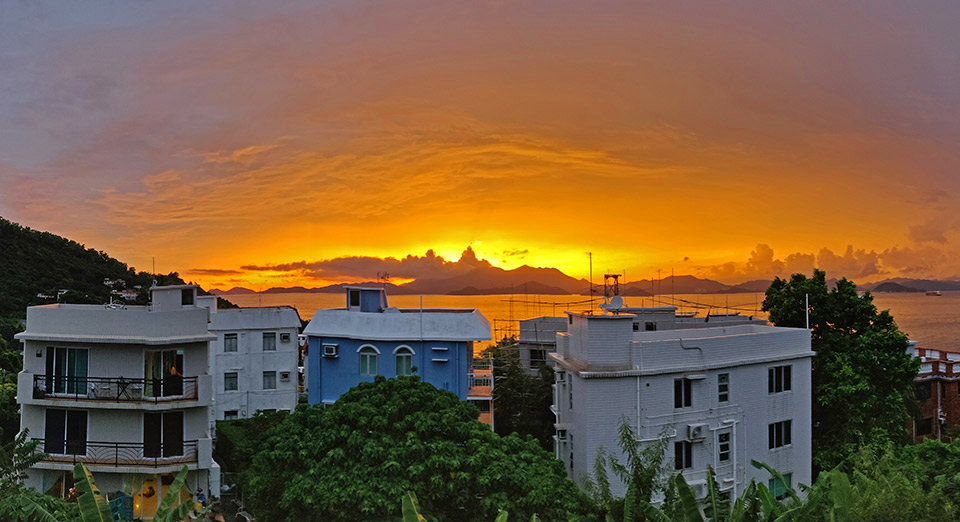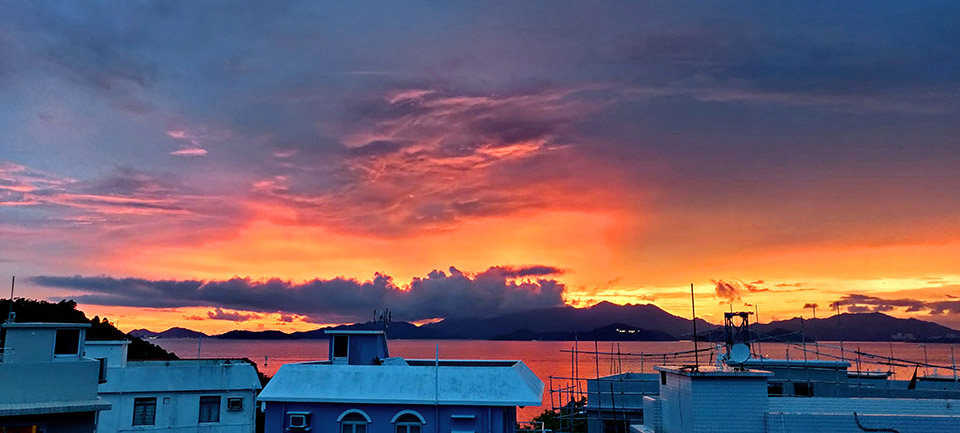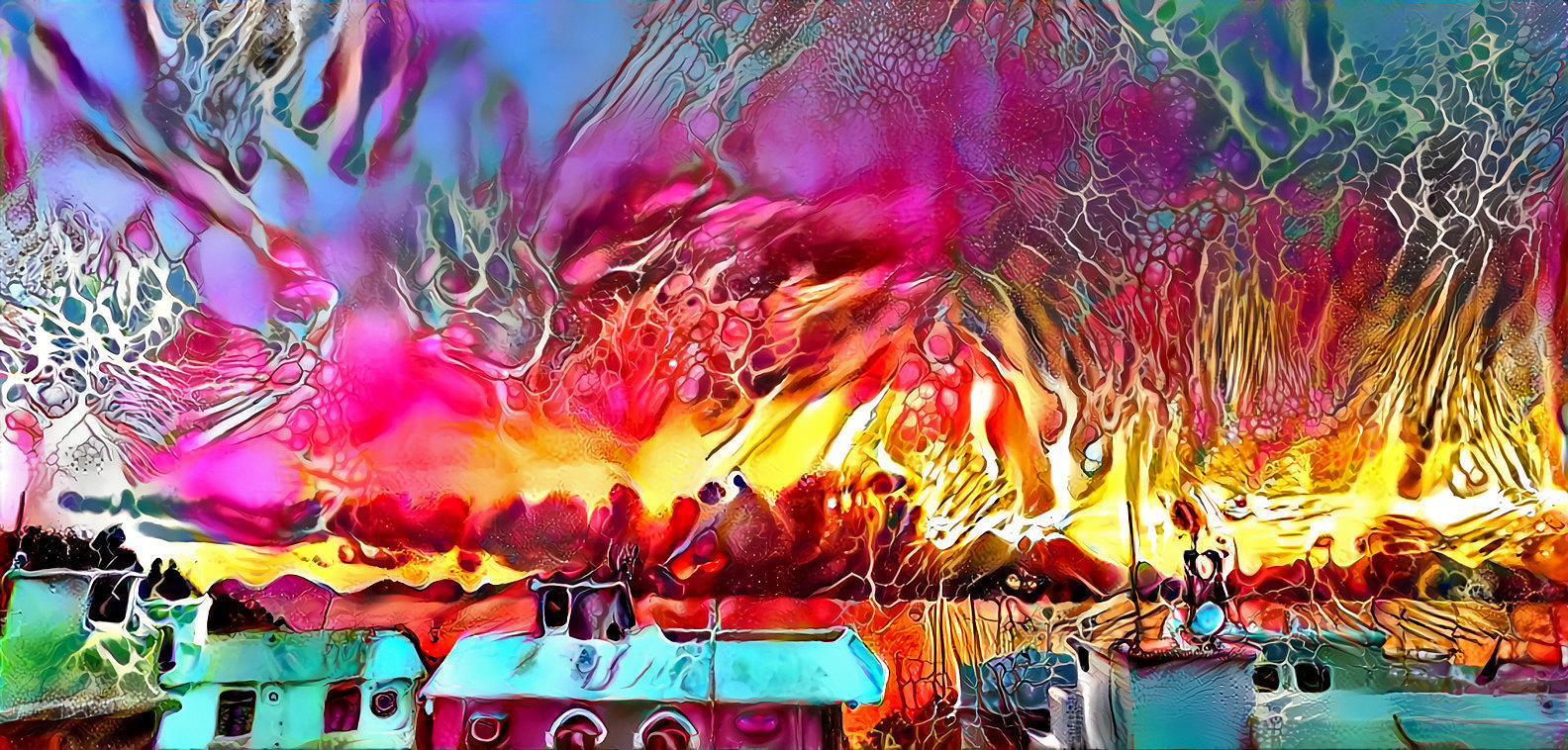 Plus my best result from playing around with my sunset photo. It's even more colourful, but I prefer the original, of course.

Sep 8: JC, Lammaite of the Week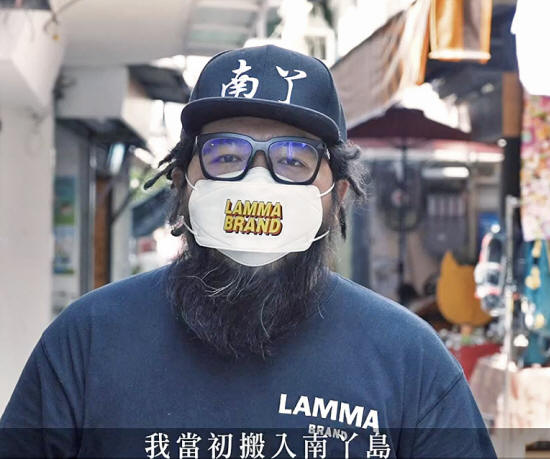 Great in-depth story, interview and video in Apple Daily about the head honcho (& family) of YSW's 2 Lamma Brand shops, one of them self-service: Lamma Brand story & video.
Iconic photo above also by Apple Daily)
If you encounter a guy looking quite a bit like the Lamma-Gung avatar wearing a worldwide-exclusive, custom-printed-by-Lamma-Brand "Lamma-zine" baseball cap, say hello and I might invite you for a drink!
Here's an extremely cute mini painting by a local artist in a wooden frame which I couldn't resist buying from JC's main shop on YSW Main St.
Besides an eclectic, often hand-made variety of arts & crafts, they've also got a wide selection of really creative, JC-designed Lamma-themed T-shirts and souvenirs! Check out his shops' Facebook page.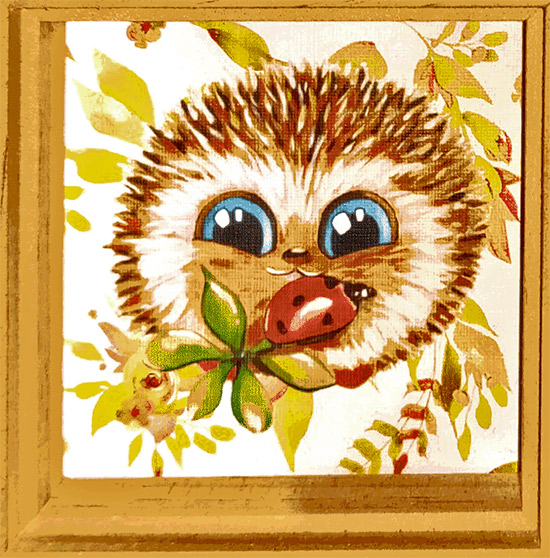 Aug 31: Shovel in the Stone?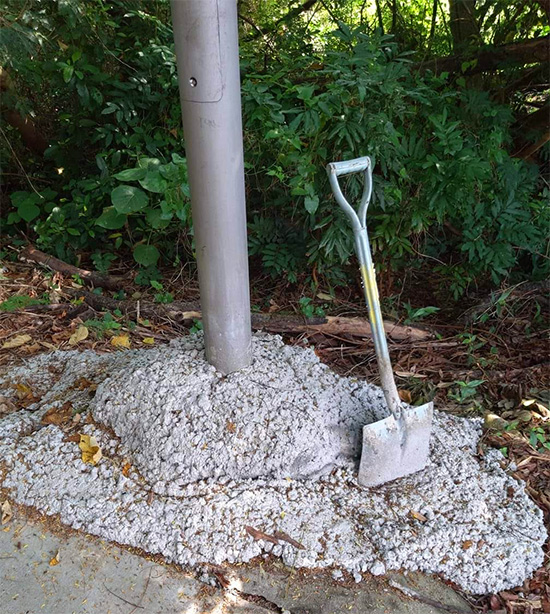 This might be the Lamma version of the Excalibur/King Arthur origin story, near Powerstation Beach, the left-overs from recent works.
Whoever can pull this sword, err, shovel out of the hardened concrete will become the legendary King/Queen of all of Lamma? (Photo by Andrew Guthrie).
Lammaites really loved this photo and many creative comments ensued, even a poem by Gareth Dunster:
"Sometimes the construction workers on Lamma can do a shoddy job and this can make people sad. I've written a poem that I hope may help in some way:
Construction work on Lamma Island can be quite bad , I've found,
Like throwing lapsap in the trees and rods sticking up from the ground,
But the houses that we live in were made by these same lads,
So is shouting out foul language and littering really so bad?
These gallant fellows toil and sweat in tropical conditions,
It's no surprise they leave hastily after finishing their missions,
A well-earned, ice-cold Blue Girl beer would surely be no trouble,
Rather than complaints about the noise and dust and flytipping and lack of quality and rubble,
So remember, if not for them, you'd still be living in a hovel,
So think twice before you mock them for a simple misplaced shovel."
Lamma's new Official Court Poet?

Aug 30: Pak Kok Pier Reconstruction Starts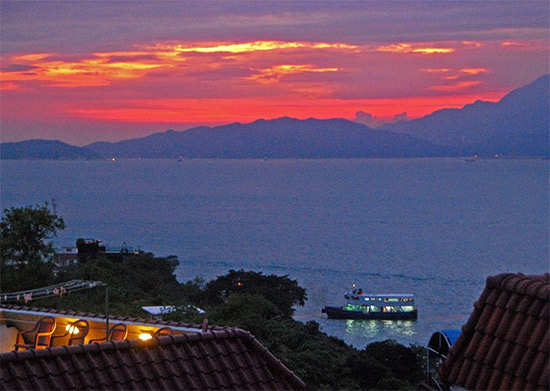 My recent photo of our familiar and trusted ferry arriving at Pak Kok ferry pier at sunset, shot from my former rooftop.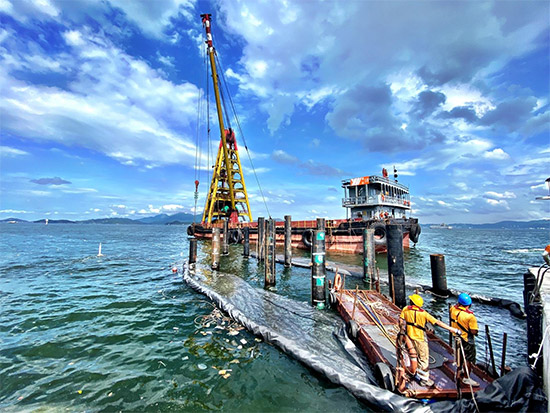 The construction of the new pier has just started. (Another iconic photo from my neighbour DJ Clark)

The pier will change from currently the above look to this layout in 2023 (Drone photo by Civil Engineering Dept.):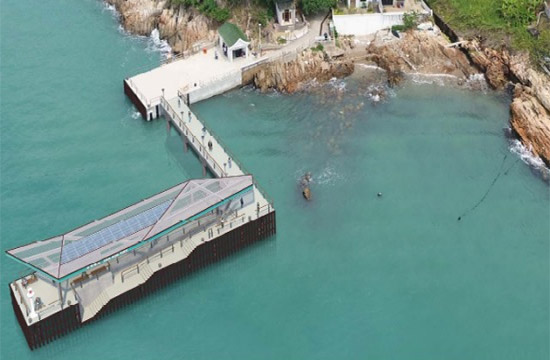 Reconstruction of Pak Kok ferry pier (LegCo paper).
It'll take 3 years and HK$72.4 millions!
We hope the inconveniences won't be too big for the daily commuters on this pier. It's our ONLY way of getting to the rest of HK Island, to "civilisation". You know, where there are any restaurants, shops, public or private transport (except VVs), entertainment venues, anything besides just a few dozen village houses and semi-wild nature like in all of Pak Kok.
We love it, but even us home office workers have to get out of our island hideaways at least occasionally.
More photos to follow, documenting the progress...

Aug 27: 5G on Lamma?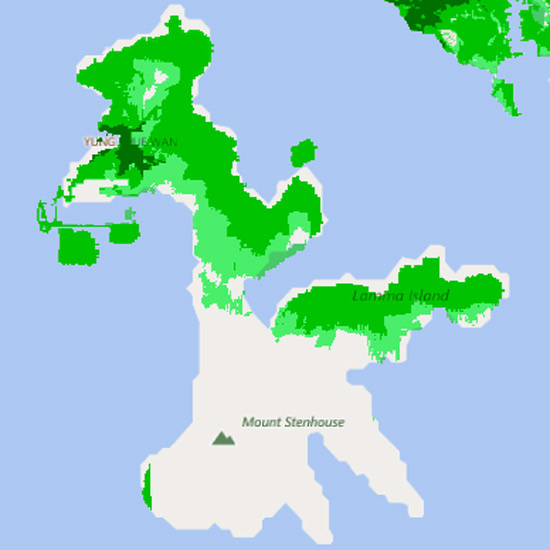 China Mobile HK writes: "The above fluorescent green area represents CMHK outdoor 5G coverage as of 17 Aug 2020."
Is this the only 5G service provider on Lamma so far? Astronomic top speeds of up to 300mbps on CMHK have been measured with a fancy 5G router setup, 100x the speed of Netvigator broadband in most of the island, 10x faster than the new, ridiculously expensive (but steady & reliable) Netvigator broadband available in just a few villages. Expect CMHK 5G speeds faster than the best 4G connections you can get right now.
An interesting discussion ensued...

Aug 21: Old-Style New-Media Gigolo
I've actively participated in various "new media" over the decades. Remember BBS, IRC, CompuServe or dial-up email? I've run/administrated/moderated/paid for the Facebook-style Lamma forums since 2002, years before Facebook was born and grew up into this all-encompassing juggernaut it has become nowadays.
In the heated Facebook discussions in the various public and private Lamma Facebook groups these days, people love to coin nicknames for each other. This hasn't changed since being called online, pre-Facebook The Other Fat Bastard and The Biggest Loser of Lamma. These nicknames were all tongue-in-cheek (I hope) and I wore them with pride. Click on the nicknames for context.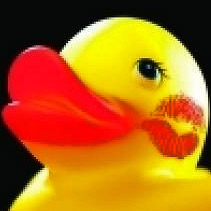 A brand-new moniker for me has just been created in one of the often tumultous, heated, controversial discussions in the private Lamma Island Uncensored group, about fake accounts at work in Lamma groups. Click if you're a member already or apply if you're a genuine, current Lamma resident and can take the "uncensored" heat.
In the meantime, I'm seriously considering adding this new job description to my namecard and maybe even to my Facebook profile!?
P.S. The gigolo graphic comes from a Timeout HK article: Hong Kong's gigolo scene

Aug 20: HK Electric Online

The HK Electric On-line newsletter (link received with our monthly electricity bills yesterday) features photos of Lamma's 2 winners of their recent Lamma Nature Photo contest:
Mark Malby & Ewa Wilkinson. Congratulations!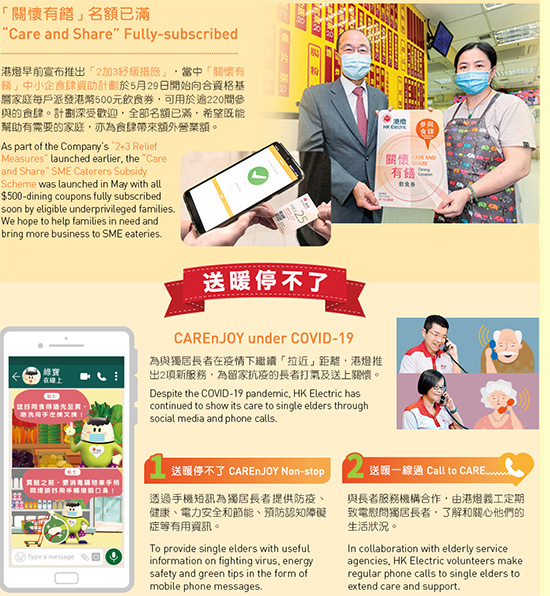 "HK Electric On-line" is their quarterly newsletter keeping customers informed of company updates and new service initiatives, for example their recent $500 dining coupons handouts valid in most N.Lamma restaurants.

Aug 19: Garden After Rain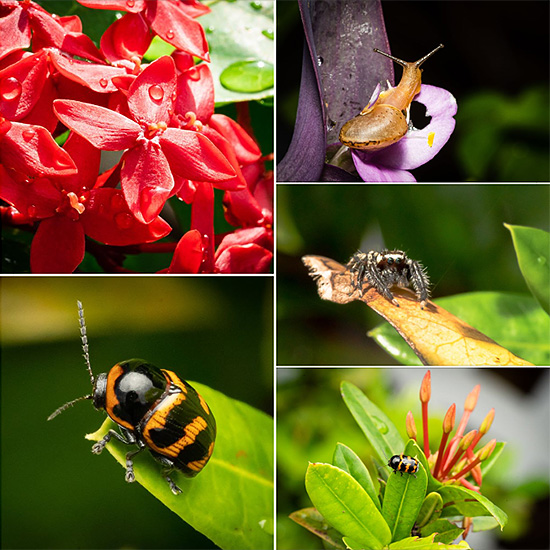 Peter Kline the Master Bird-o-grapher writes:
"My garden after the rain - Lamma Island, Hong Kong. Playing with a macro lens and flash diffuser."

Aug 11: Covid-19 Test Centre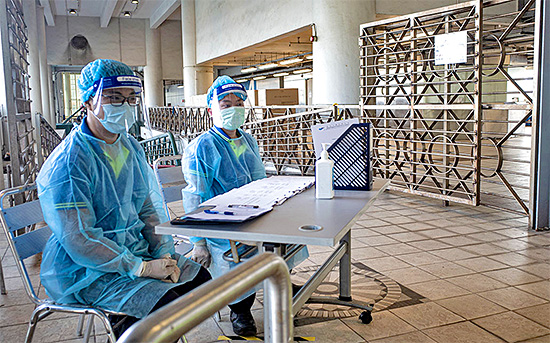 Taking the Lamma ferry from Central Pier 4 today, you might encounter this most unusual and slightly worrying sight:
2 healthcare workers handing out free Covid-19 test kits to public transport workers and taxi drivers!

Aug 3: Raisin Walnut Sourdough Boule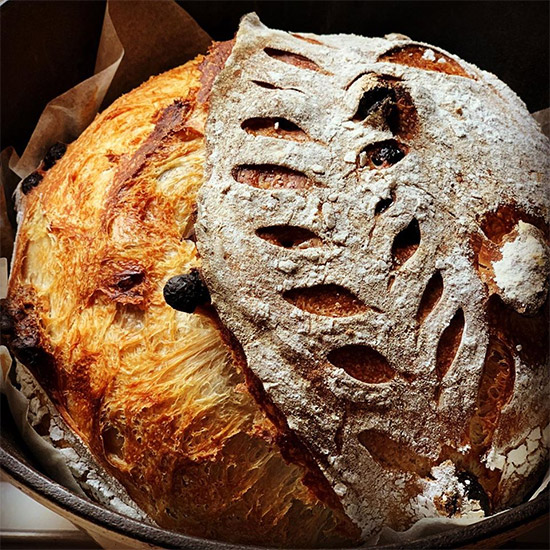 This is probably the best, most mouth-watering bread photo I've seen recently. It has been created, err, baked, for a friend by master baker Dina. She's also a well-known Lamma Artist (see her longtime exhibition in Jing Jing Rest. on YSW Main Street). She so serious about her "hobby" that she's even named her yeast starter culture!
Dina writes: "I do have enough regulars, but a few more orders, why not? I can always say no if I can't take it anymore as I want to keep it as an enjoyable hobby. WhatsApp: 9367 4649"

Aug 2: Ocular Hybridisations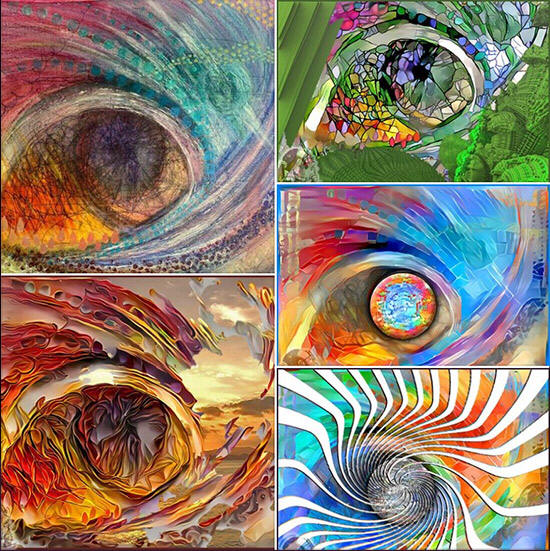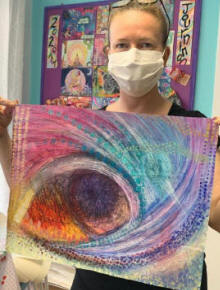 Karen Taylor's amazing eye drawing (1st picture) inspired me to create a series of computer graphics "hybrids".
I still like her original best, but it was great, inspiring fun to play around with!
She writes: "I had a lovely day off work yesterday and enjoyed a private art therapy session with the amazing Katie Flowers' Wild at Art HK workshop.
We did a 'loosening up' session, using inspirational cards, music and layering of lines, colour and quotations to create something that expresses our feelings and hopes for the future.
I can highly recommend this as a treat for the soul and also supporting local business and artists in these challenging times."

Aug 1: Lamma Fashionista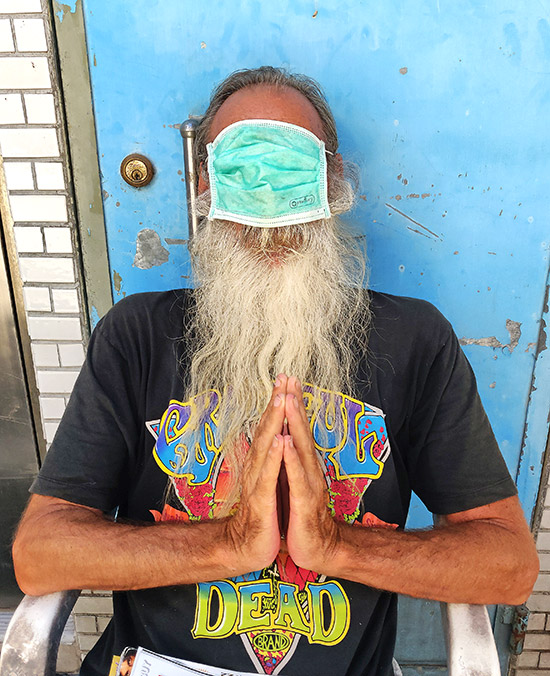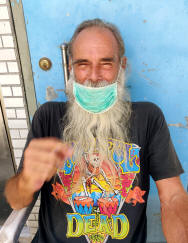 Lamma's latest fashion! A safer way to wear a face mask, protecting the eyes as well, modelled on our very own catwalk, Main Street!
While I was walking by the other day, always stopping for a chat, I reminded mask-less Nick that they are now mandatory in public.
He obliged and grabbed one from his nearby book shelf, putting it on in his own, unique style, of course, posing for my camera. My most popular photo on Facebook in a while!
Great Grateful Dead T-shirt, by the way.
One more try, see right, he'll get the mask's position correct someday, I'm sure.

Jul 23: We're Being Surveyed!

Nikky Kok:
"Good Morning, Lammaites!
I'm a student at HKU and a happy Lamma resident. Currently, I am doing a research project on our community.
The focus is on food and food culture. I'll be grateful if you can fill out this brief survey. It should take less than 5 minutes. You can PM me if you have any questions.
Thank you for your help and have a nice day!"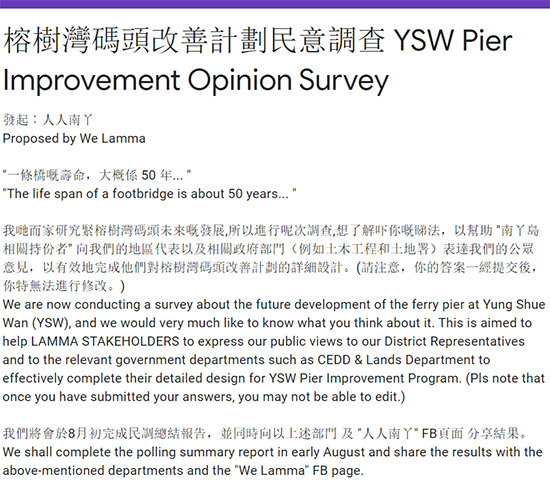 Survey Street Stations: July 18-26
CEDD Study for Pier Improvement at YSW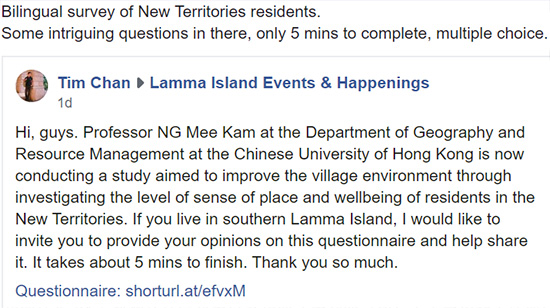 Jul 22: Home Sweet Home, YSW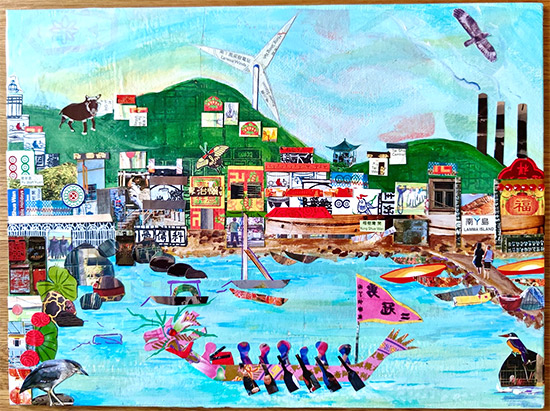 Katie Flowers of Wild at Art & Studios writes:
"Home Sweet Home, Yung Shue Wan Lamma island;
an original collage created for the lovely Ewan, captain of the young Lamma Dragons. Well coordinated Liz Gower and Lia!"

Jul 21: Wasp vs. Spider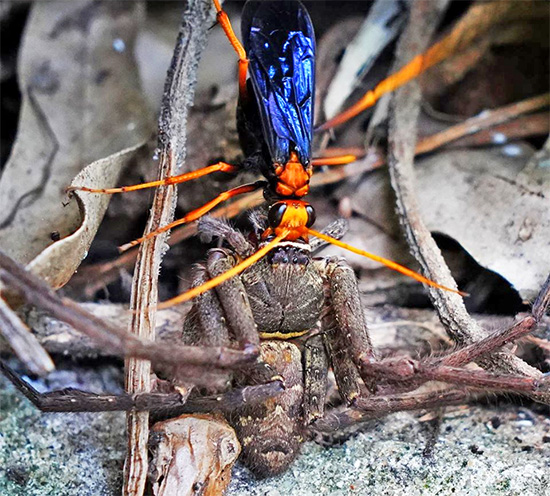 Mark Malby of Mute Planet writes:
"Just one of the many dramas that unfolds on a Lamma weekend!
Wasp vs Spider. A Yellow-headed Spider Wasp (Leptodialepis bipartitus) takes down a much bigger Huntsman spider (Heteropoda venatoria), paralysing it with a sting.
The spider will be dragged off to its lair, still alive, and used to incubate the wasp's eggs, dying only when the larvae eat it from inside."

Jul 16: Drone Photography Master
A first for drone photography of Lamma I've seen over the years, a thermal view of N. Lamma!
Mark Malby of Mute Planet writes:
"'I'll tell you how the sun rose, a ribbon at a time.' (Emily Dickinson).
How different the world looks through a thermal photographic lens."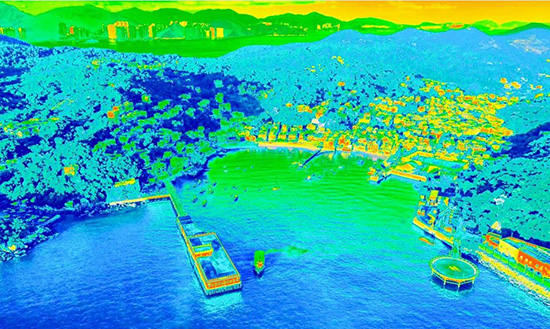 How about a 360-degree photo from Mute Planet, hovering high above YSW Harbour? Click and drag to look around: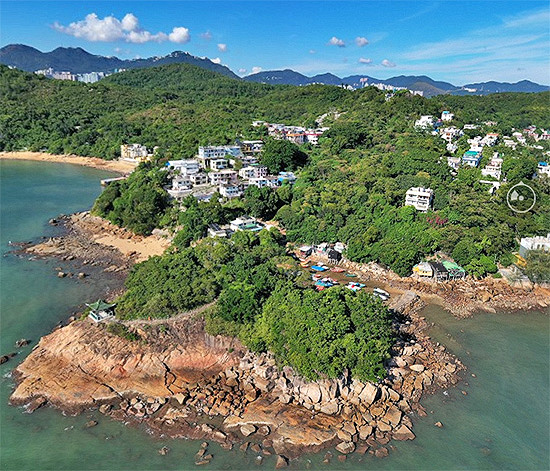 Plus a sunrise drone photo from Mark, Lamma's Drone Photography Master, rarely seen as it's very challenging to fly a drone at night, easy to lose it forever. Sunrise over the Powerstation, impossible to shoot from Lamma itself, because of the Powerstation's location.
I've tried years ago to get a similar angle of a Powerstation sunrise photo from the first morning ferries to Cheung Chau, but couldn't achieve the print cover quality required.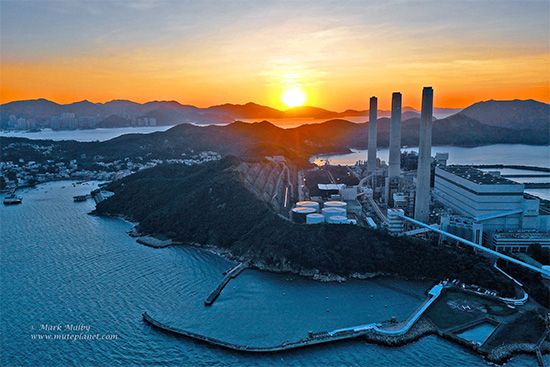 "'Any sufficiently advanced technology is indistinguishable from magic' - Arthur C. Clarke.
A summer sun rises behind the massive complex of the HK Electric power station on Lamma Island. (All photographs: Mark Malby)"

Jul 15: COVID-19 Case @ Powerstation
Message from HK Electric:
"· We were informed by one of our outsourced security guards today that he has tested positive for COVID-19 and classified as probable case.
· The infected case works at Lamma Power Station and the last time he reported duty was last Friday on night shift. He has been wearing masks in the workplace and has no contact with customers or the public.
· He is admitted to Alice Ho Miu Ling Nethersole Hospital in Tai Po for treatment in stable condition.
· Power supply at HK Electric is not affected by this incident.
· Other than the precautionary measures that are already in place, additional cleaning and disinfection have been arranged at the workplace of the confirmed case, as well as the company ferries travelling to and from Lamma Power Station. The Company has also requested the contractor concerned to arrange staff members who have had close contacts with the confirmed case to be put under quarantine.
· The spokesman reiterated that HK Electric places great emphasis on staff and contractors safety. Since the outbreak of the pandemic, the Company has strengthened the daily cleaning and disinfection measures which include setting up temperature monitoring system in all office premises, providing hand sanitising gel as well as reminding staff to wear masks always and maintaining social distance constantly."
P.S. Update from HK Electric:
The infected power station security guard has tested negative on the 2nd test, so he's not a "confirmed case" yet. He'll remain in quarantine and will be tested again soon.

Jul 14: Pirate Treasure Map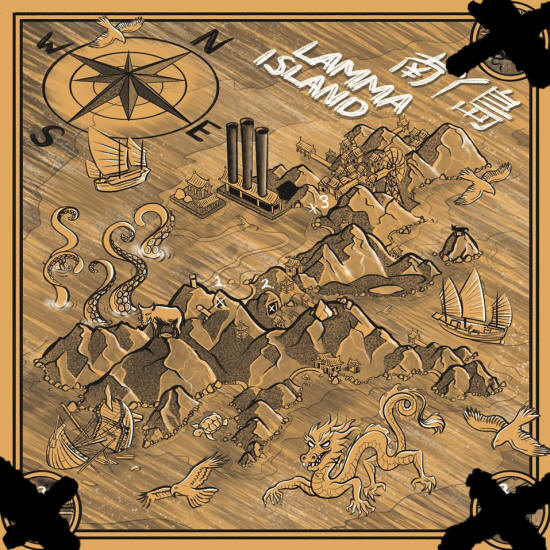 Yardley Brothers Beer @ The Beer Shack write:
"Ahoy, ye scurvy bilge rats!
Some say the three treasures of Hamish McYardley are still buried on Lamma Island to this day... If ye be lucky enough to come across a map, follow it to find glory and untold riches!
"The legend of the S.E.A. Sour begins on an island near the coast of Hong Kong, where the four shipwrecked sons of Hamish McYardley, Scotland's least successful pirate, discovered three chests each filled with a grog so thirst-quenchingly sour it could drive a man to murder...
"The boys were never seen again, and neither was the grog. Some say it's still buried in those hills... waiting for somebody brave and thirsty enough to find it."
The 3 treasure chests' locations are marked on the map above.
"The first of the 3 treasures has been found! Congratulations Andre Leigh and friends! Head to The Beer Shack to get a well earned tankard of ale!
2 more are out there somewhere...."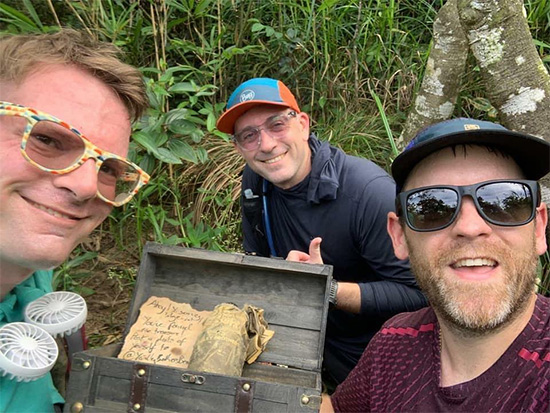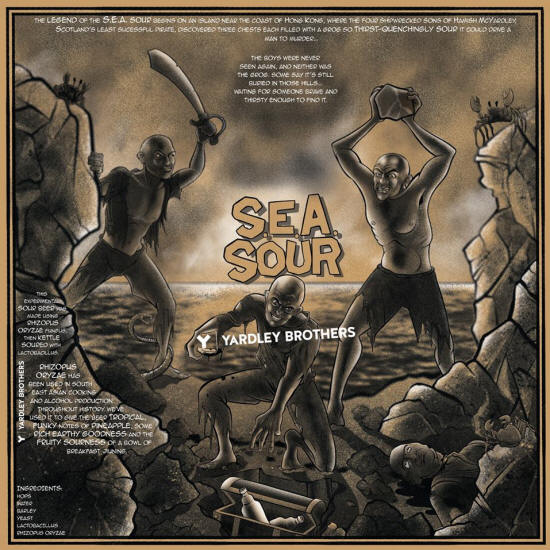 "S.E.A. Sour has washed ashore!
This experimental sour beer was made with Rhizophus oryzae fungus, then kettle soured with lactobacillus. Rhizophus oryzae has been used in South East Asian cooking and alcohol production through history. We have used it to give the S.E.A. Sour a tropical and funky wine-like pineapple character.
This limited-edition, very unique sour beer will be available next week!"
It all sounds like another trip to YSW Back Street is in order, enjoying their latest Beer Shack offer of 4 beers from their 9 taps for just $120!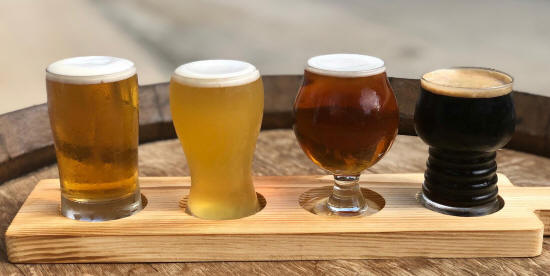 Jul 8: YSW Pier Rebuilding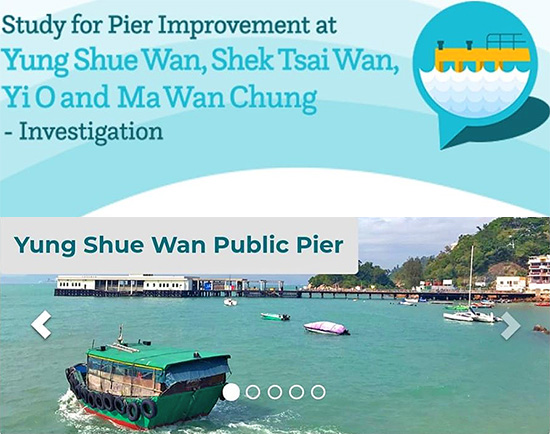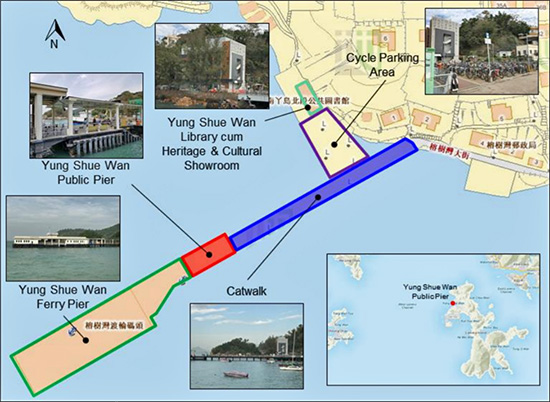 A summary of the report on the "Pier Improvement" works at YSW Ferry Pier has been uploaded, click above.
View the ongoing discussions among residents...
(The cover for the new pier walkway and the measures to block illegal bike parking along the walkway are highly controversial.)
---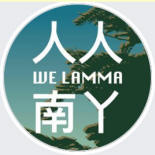 A Commentary Seminar has been organised by residents concern group WE Lamma on June 30 in Spicy Island with CEDD and Arup HK (consultants team) and about 40 Lamma North residents.
View the highly informative meeting notes...
P.S. You'll have to join the private Lamma Island Residents FB group (I co-moderate) to view many of the Lamma-zine-FB links.

Jul 5: Organising My Creative Experiments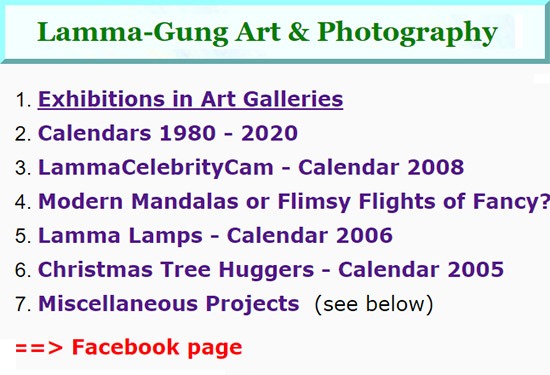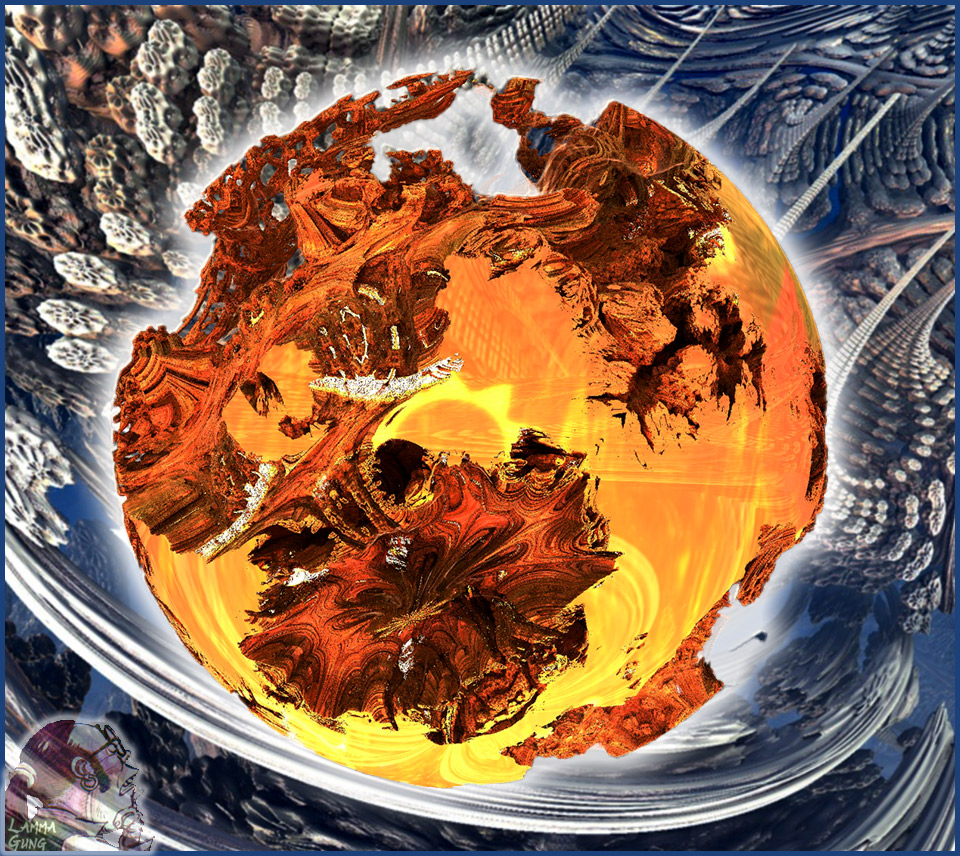 My latest Creative Experiment from today, started as a CG sunset, then it progressed by computing it all overnight into something that looks like the burnt-out future hull of our sun, a few billion years into the future?