| | | | |
| --- | --- | --- | --- |
| | Oct 31 - Brand-new photos of tonight coming up tomorrow! | | |
| | | | |
| --- | --- | --- | --- |
| | Oct 29 - Click above to find out or add your own language(s). | | Oct 28 - Our Tsui Wah ferry with its very friendly & helpful crew arriving at Pak Kok ferry pier. |
| | | | |
| --- | --- | --- | --- |
| | Oct 16 - "This is what I woke up to three years ago on my way to work." | | Oct 14 - "...according to a beautifully opinionated 1969 Lamma guidebook." |
| | | | |
| --- | --- | --- | --- |
| | Oct 11 - A few of my recent artworks, all 3D fractals intensively mutated, tweaked and Photoshopped... | | Oct 10 - "Thank you, police, Lamma Fire Station and FEHD staff for assistance." |
| | | | |
| --- | --- | --- | --- |
| | | | Oct 6 - "Thor", a Danish world traveler, has visited 194 countries so far without flying. |
<!/tr>

Oct 31: Memories of Halloweenies
Memories of Lamma Halloweenies 2016.
Brand-new photos of tonight coming up tomorrow!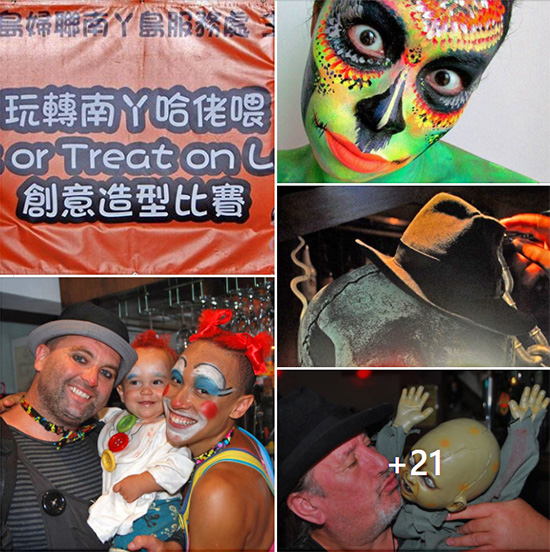 Click for loads more photo memories of YSW Halloweenies...

Oct 30: People of Lamma: Blue Geese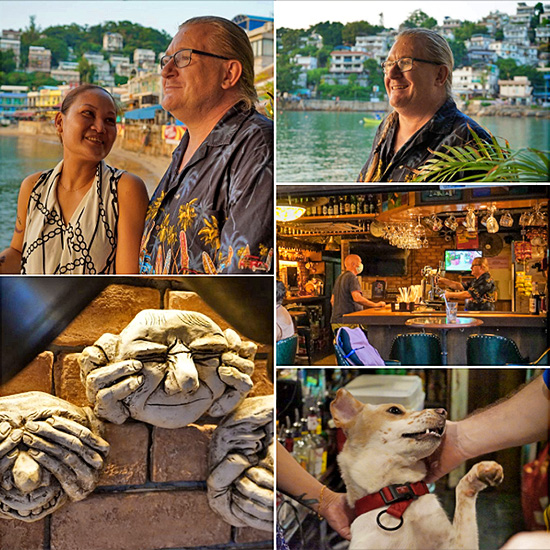 The People of Lamma Island writes:
"In 2015, Colin and Jessie, relocated The Blue Goose Tavern from Wan Chai to Lamma after the building owners decided to sell-up.
In addition to the waterfront…" See More
Some of my favourite photos over the last 5 years: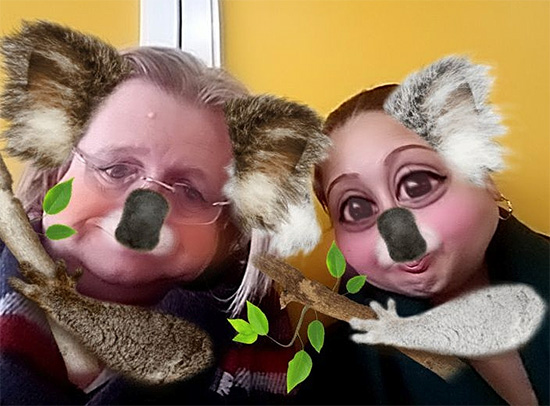 Koalafied couple, created by Jessie (I believe?)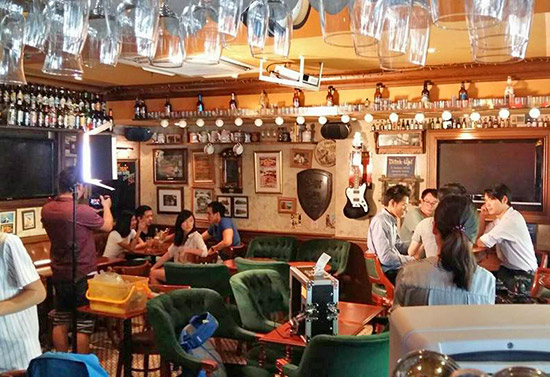 Their former place in Wanchai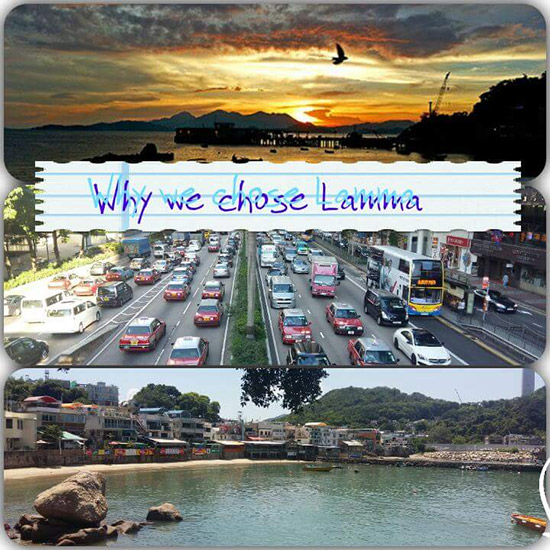 Colin & Jessie's reasons for moving to Lamma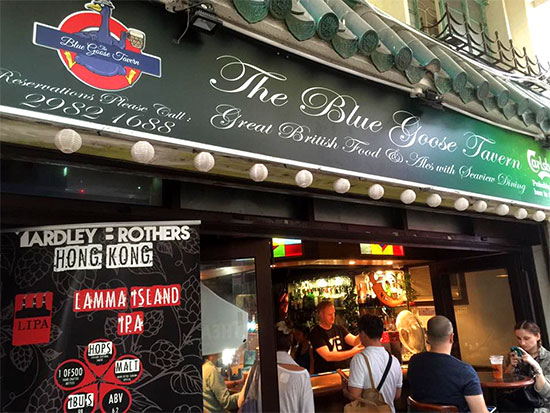 Promotion for The Beer Shack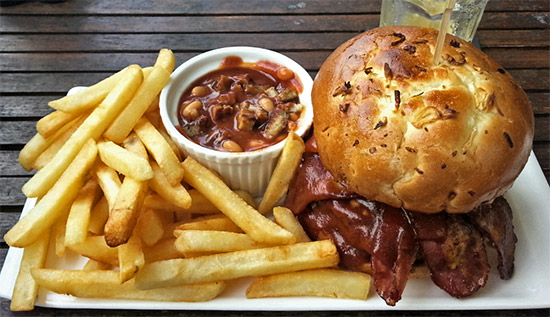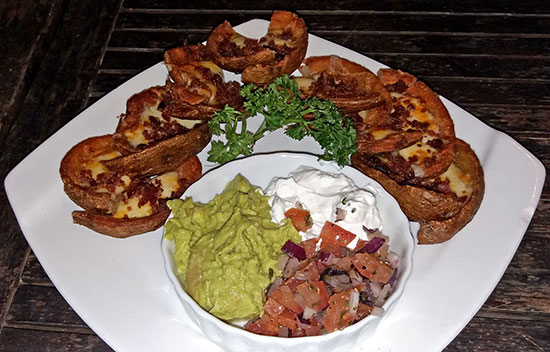 Their signature burger & fries and potato skins (my favourite)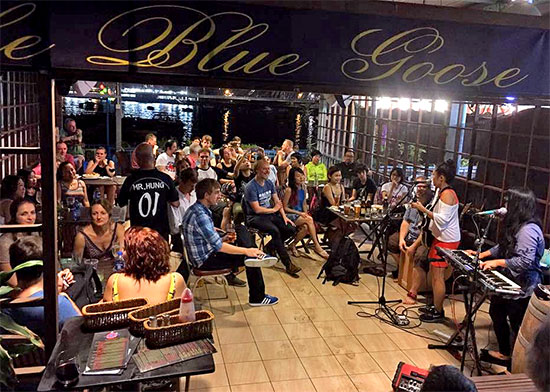 Oct 29: How Many Languages?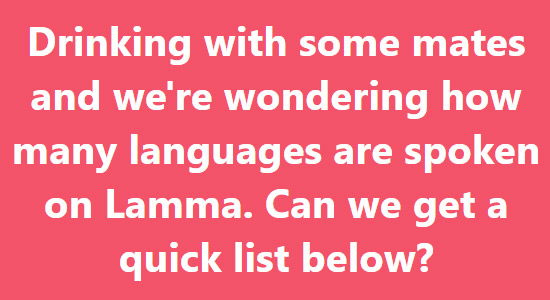 Click above to find out or add your own language(s).

Oct 28: Secluded Island Idyll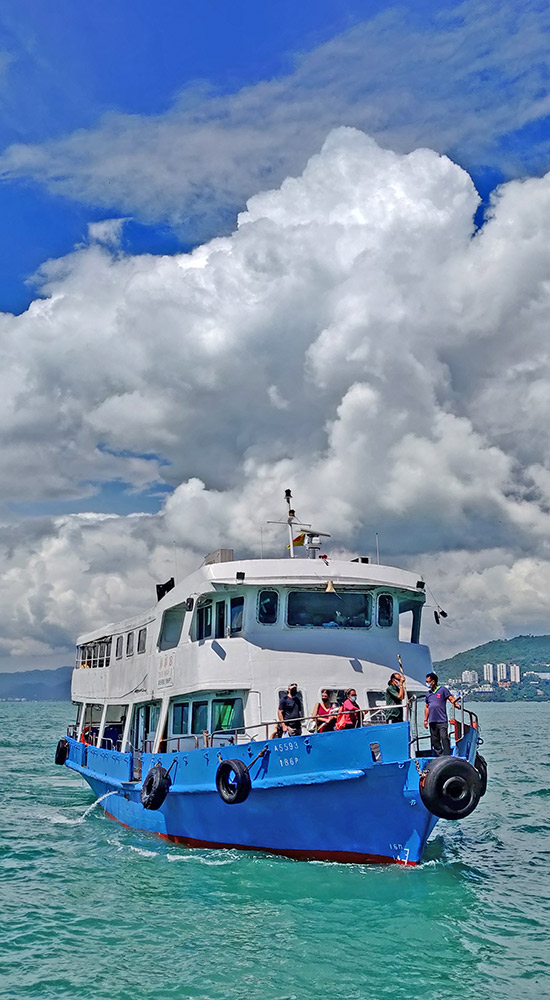 I never get tired of this view:
Our Tsui Wah ferry with its very friendly & helpful crew arriving at Pak Kok ferry pier to take us to work, school, shopping, a meal or just a day out, away from our stay-at-home routines and our no-restaurant, no-public/no-private transport, only 1 part-time mini-shop secluded subtropical island idyll. Just 20 leisurely, comfortably seated minutes to noisy, crowded, all-face-masked HK Island.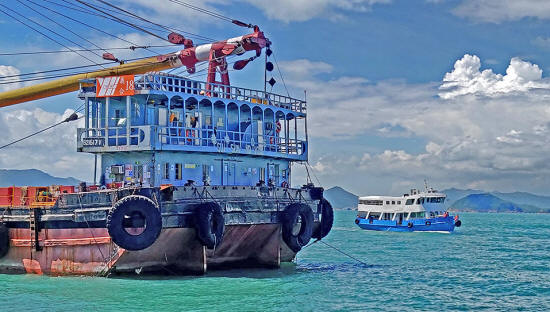 New ferry pier construction barge dwarfing the actual ferry.
Zooming out on this barge at sunset from our home's rooftop: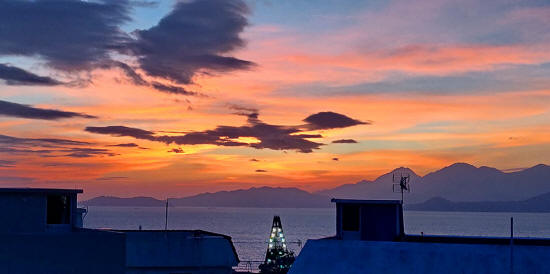 Oct 24: Biodiversity Survey of Lamma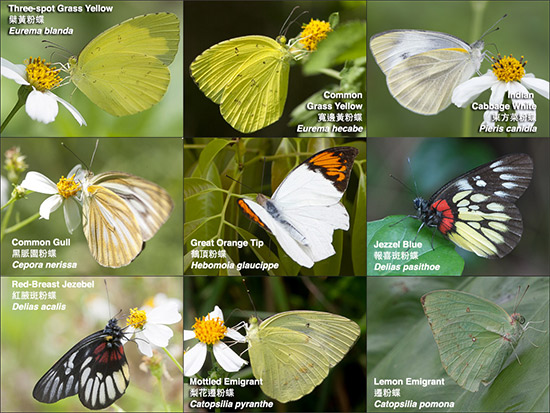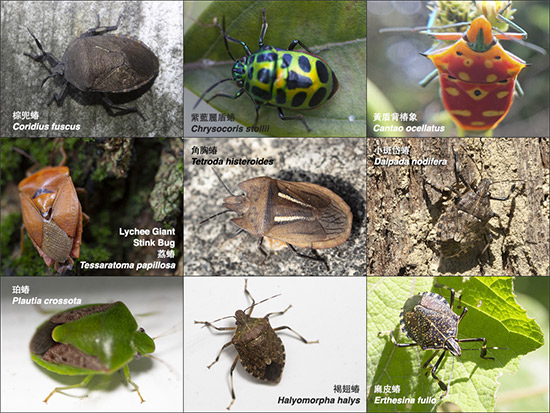 Living Lamma: "Biodiversity Survey:
We have started the biodiversity check with birds on Lamma Island ten years ago, throughout the time, we have expanded the categories to plants, butterflies, dragonflies, moths, insects, amphibians, reptiles and inhabitants in intertidal zone and streams. To date, we have recorded 1,118 species of fauna and flora, some of which are even firstly discovered.
A total of 119 butterfly species were recorded in the Lamma Island, including 12 uncommon, 6 rare and 7 very rare species. As nearly 50% of Hong Kong's butterfly species were recorded, indicate that Lamma Island is an important butterly hotspot in Hong Kong."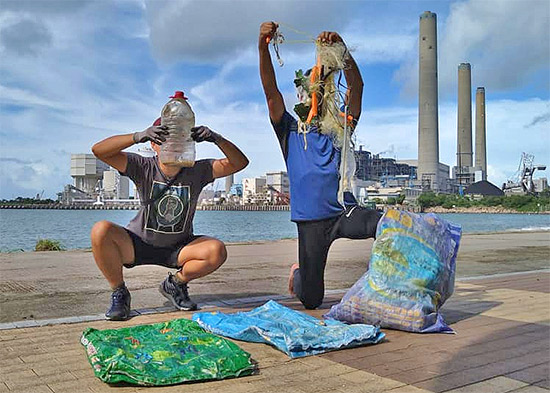 In the meantime, Living Lamma's beach cleanups continue, following Covid-19 restrictions, but still having fun while doing good. Join them!

Oct 23: 'Free 1-Stop Service on EV Charging Solutions'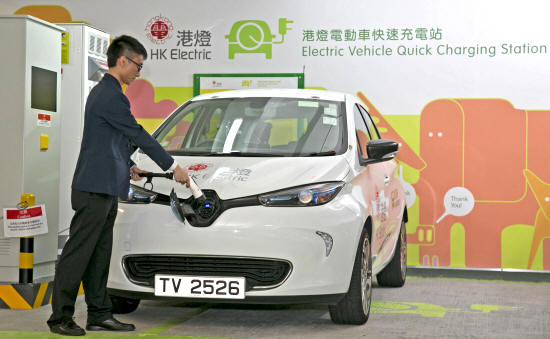 "HK Electric launches a new one-stop 'Smart Power EV Charging Solution' service for free in support of the Government's $2 billion 'EV-charging at Home Subsidy Scheme' to help install electric vehicle charging-enabling infrastructure in car parks of private residential buildings."
"HK Electric customers interested in applying for the Government's subsidy scheme are welcome to call the new "Smart Power Services Hotline" (2510-2701) or fill in an online form available on the company website (www.hkelectric.com/EV-en ) or email to ev@hkelectric.com.
Meanwhile, HK Electric's EV fleet will reach 166 by the end of this year, representing about 50 per cent of the present contingent, a vast improvement from the two electric vans that were introduced in the 1980s. By the end of 2020 all operational sedan cars in the current fleet will be replaced by EVs or hybrid vehicles to further help curb roadside emissions."
This press release from HK Electric is kind of exotic for Lammaites, as so very few of us own any cars. They can never drive them on Lamma itself, as we're public/private-traffic-free (except a few dozen VVs for goods deliveries).
But HK Electric's Lamma Powerstation provides ALL electric power to HK Island, including recharging all electric vehicles there. They're also using a few electric vehicles on Lamma, but they're only permitted to drive them inside their Powerstation and on their own two cable roads across N. Lamma.
P.S. Some more good news:
CLP Power and HK Electric Launch Funds to Support
Marine Conservation and Sustainable Fisheries

Oct 16: Sleepover Lamma Style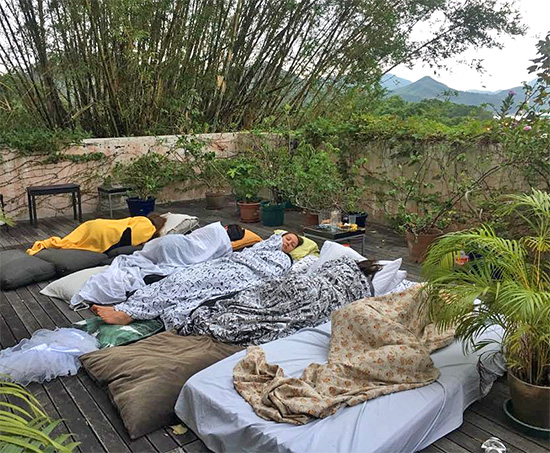 Linda White: "Spotted in the garden this morning - a sleepover Lamma style:
This is what I woke up to three years ago on my way to work. I love how Princess has managed to find herself a proper mattress (possibly with peas underneath) and Frette sheets while all the sleepover guests have to make do with various uncomfortable cushion arrangements and Ikea blankets.
The discarded beer can bottom right, the discarded tutu center left! What's not to like?"

Oct 14: 'Undistinguished and Dreadful'
Pete Spurrier: "You are undistinguished and dreadful, I'm afraid, according to a beautifully opinionated 1969 guidebook."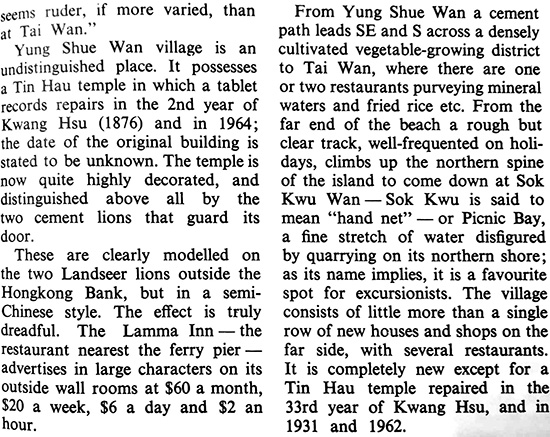 Lots of comments in Lamma Island Uncensored...
(Private group, apply to join if you're a current resident.)

Oct 11: Mandelbulb Maniac!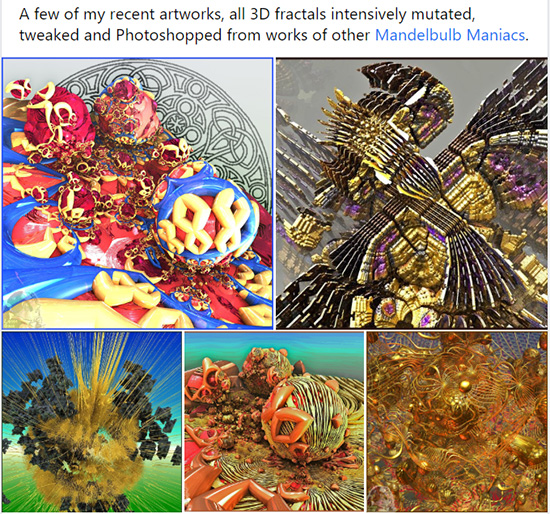 Oct 10: Huge Tree Collapse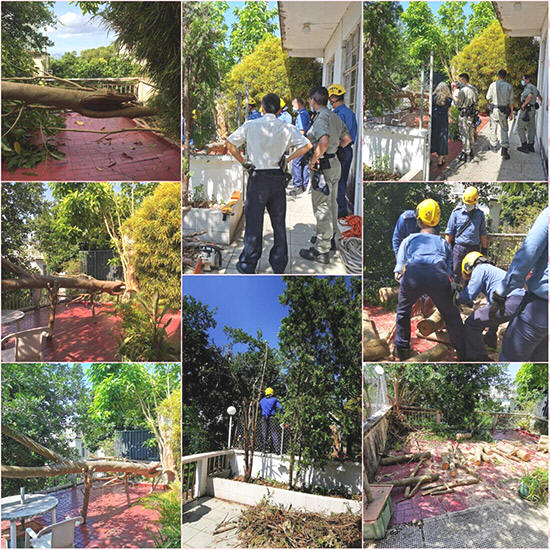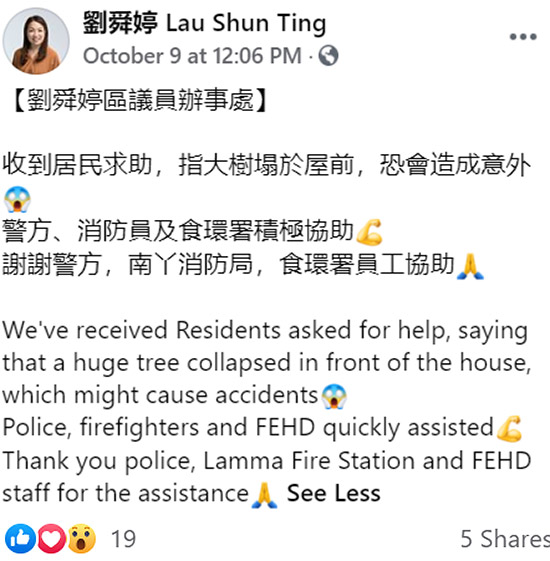 Oct 9: Sooty-Headed Bulbuls Love Papayas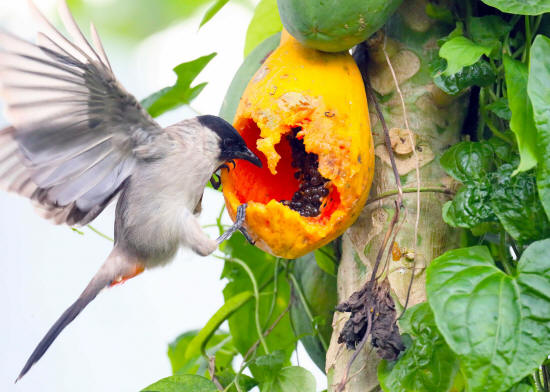 Sooty-headed Bulbul, 1 Oct. '20, by Karim Babakishi
More fantastic Lamma Birds photo...

Oct 6: Did Thor Get Hammered?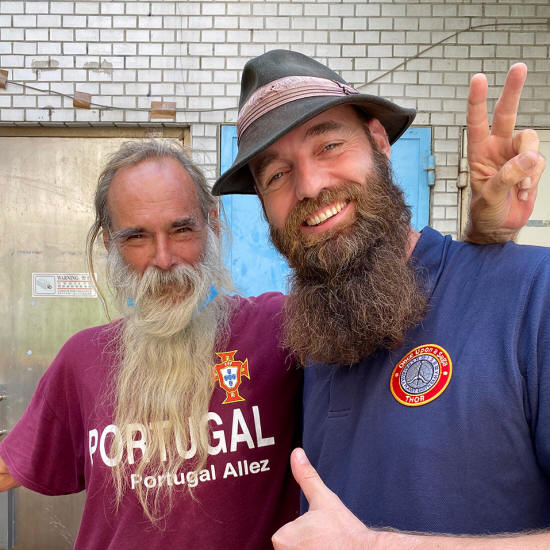 "Thor", a Danish world traveler has visited 194 countries so far without flying: Once Upon a Saga.
He has become stuck in HK for many months now due to Covid-19. Thor has visited Lamma several times and taken the mandatory photos with Nick who hasn't left HK since 1986, but loves to travel in his mind via reading many books.
SCMP story on Thor & another world traveler who's based in HK.
Thor emailed photos to Nick (cc to me, Nick's social media assistant). He wrote "You are a very interesting man. Please stay that way."
Adding a bit of colour to these 2 colourful characters: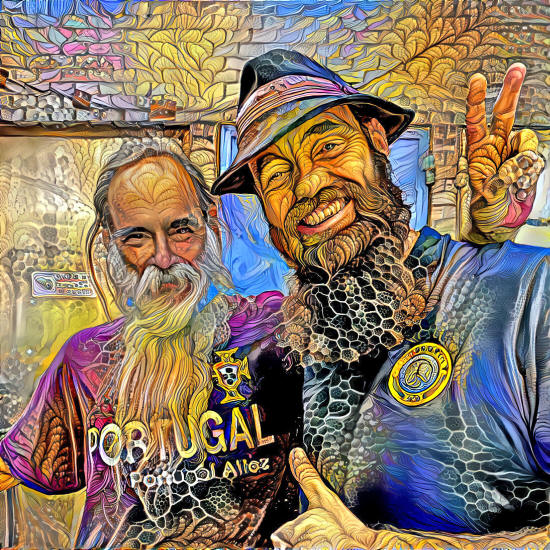 P.S.: Answering the question in the title:
No, Thor did NOT get hammered on Lamma. He left his mighty hammer Mjolnir at home, 6 years ago.
P.S. II: Thor replied to my email, linking to his interview by fellow world traveller Drew Binsky: 1+ million Youtube views! We thought that Drew's video interview with Nick was amazing with 100K+ views. We were wrong, but not too shabby for a guy who hasn't left HK since 1984!
This makes the 3rd world traveller to almost all countries worldwide who all got interrupted by Covid-19 shortly before completing their records. All have met Nick and one of them, David, is still based in HK, and another one, Thor, has been stuck in HK all year.
P.S. III: Thor has posted about his encounter with Nick:
"I recently had the pleasure of paying Lamma Island yet another visit.
I describe it as a hippieish/creative island with regular local Hongkongers as well. And it predictably took less than five minutes to find someone on Lamma Island with a longer beard than mine.
"Nick the Book" was happy to take a photo with me. He is a former journalist and definite intellectual. And yet within a few minutes of our meeting he went into a rant about aliens living on the far side of the moon harvesting energy directly from the sun....
...Upon scratching the surface I've found that Nick is a truly interesting man. He doesn't own a phone or a laptop. A friend helps him stay connected to the world. Nick has also met and spent time with a long list of A-list celebrities...."
Guess who's that friend helping Nick as his volunteer Social Media Assistant?