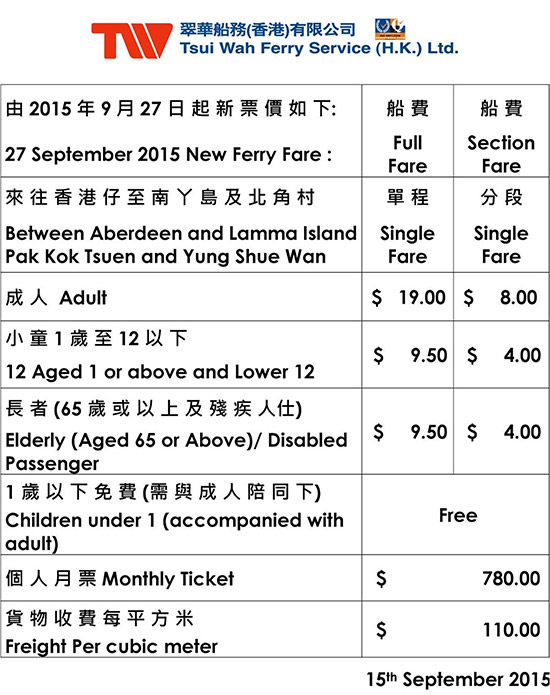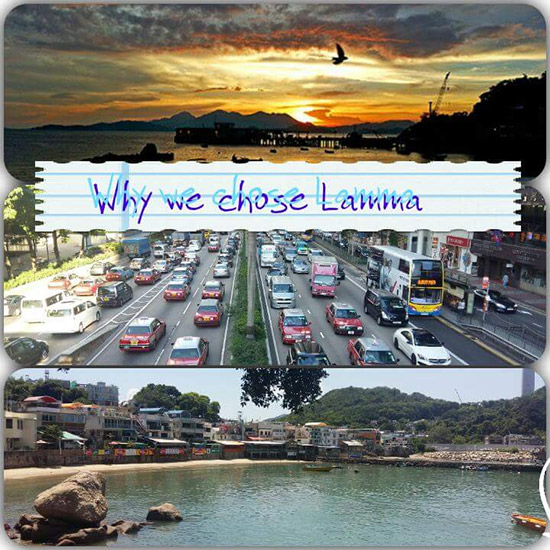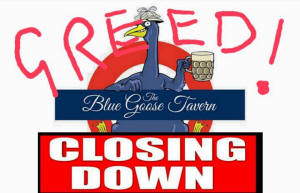 Greedy landlords forced the long-running Blue Goose Tavern in Wanchai to close down. Where to move to?
A few pictures from their Facebook page, see below, including our Harry Harrison's Blue Goose logos!
Having an early lunch and chat with new Lammaite/proprietor Colin, taking over the former Prime Bar & Rest. since Sep 1, I shot this photo below. It got the biggest response of my Lamma foodie pics this year, collecting almost 100 Likes and lots of comments on Facebook.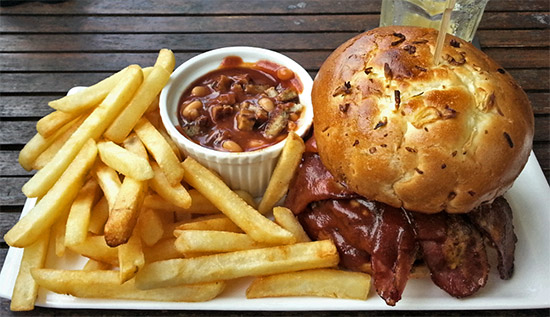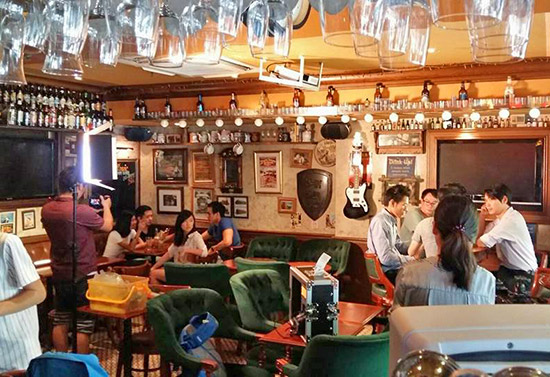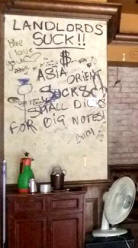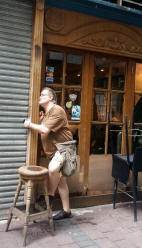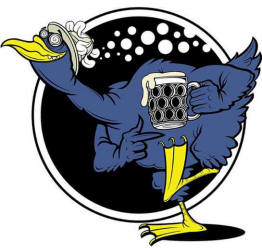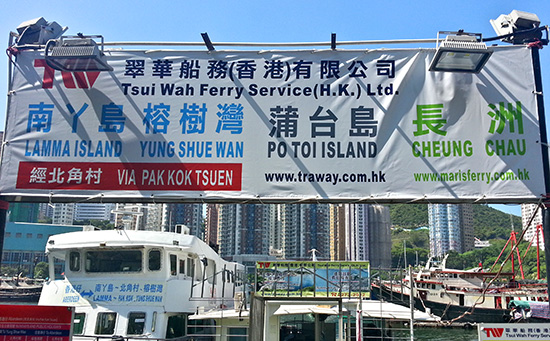 Dickie writes: "As if the shock to the system of returning to school after the summer holidays was not enough, it was with a shocked expressions that the some of the Lamma teaching community and students sat in the Aberdeen Harbour waiting for the new Cheung Chau ferry service to disembark from the Aberdeen pier at around 7.15 sm.
This dismay soon turned to panic, when we started missing buses to get to school on time and in some cases, a few people had to grab taxis. The difference of the Lamma ferry docking a few minutes later than usual had caused chaos for many of us creatures of habit!!

What to do? Like any kind of Lamma crisis, turn to the man in the know... Lamma-Gung!! Within 24 hours of speaking to Lamma-Gung and a polite letter to the manager of the Tsui Wah Ferry service, the wonderful and very accommodating Monita Leung, normal service was resumed, with the Lamma ferry docking first and the Cheung Chau ferry following very close behind.
Thank you so much to all concerned for listening and reacting so quickly and positively to help the Lamma community!"

I've been a fan of the extremely responsive, friendly Tsui Wah ferry service with outstanding crew since moving to Pak Kok. They even returned to pick me up a few weeks ago at the Pak Kok pier when I was a few seconds late! Or last week when the staff returned my Octopus card (I had left it on a ferry seat) to my wife in person the next morning, refusing any "tea money" reward!
Their first little fare increase in 6 years is coming up on Sep 27. Details to follow very soon...
In the meantime, check out their new Aberdeen-Cheung Chau service, from the same Aberdeen ferry pier. Highly recommended and very scenic, like an inter islands cruise!
P.S. News about another HKKF Ferry collision on their YSW-Central route last Thursday:
Lamma Island ferry collides with mainland steamer almost 3 years after deadly accident

James Fullwood:
"I am officially a co-author of Shing-Tung Yau, Fields medalist and one of the greatest geometers of the twentieth century."

Congratulations to my neighbour (and Lamma-zine writer)!
I hardly understand a word of this article, even though I've studied sciences and math at university level (ages ago).
What's a fibration, a non-Kodaira fiber, an orientifold or F-Theory???
I'm feeling even more stupid than usual, feeling lucky and privileged to live amongst so many very smart Lammaites!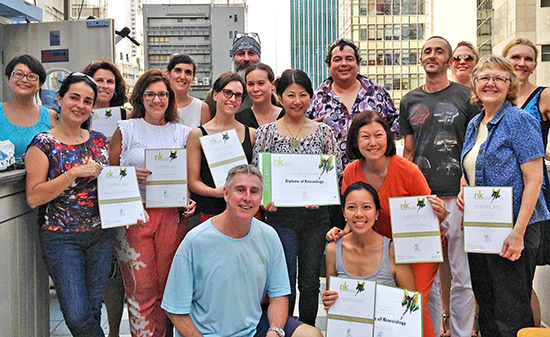 Lammaite Brett (my former neighbour, back in the days when I could still afford living in YSW) taking centre stage once again, surrounded by high-achieving, certified ladies!
Kinesiology Asia writes:
"Congratulations to our Kinesiology Asia Institute students on achieving their Certificate IV and Diplomas of Kinesiology!
You can be a KA Institute grad too - join the final Certificate IV course being held in Hong Kong. The first workshop starts this weekend (Sept 19-20). Contact us for details or visit http://kinesiologyasia.com/education/"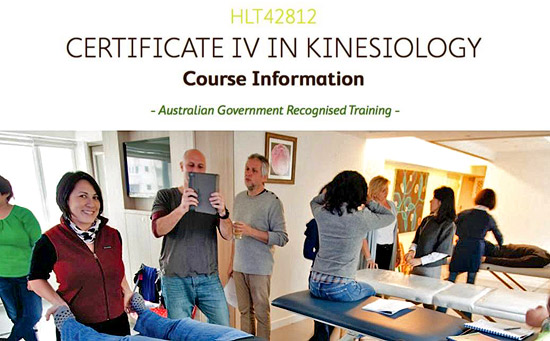 One of the pitfalls of a home office is the myriad of distractions that the Internet offers. While doing work (honestly!) I came across examples of this new Google image recognition algorithm, a neural net called Deep Dream Generator. After just a few iterations of my photo: Wow!!!
There goes the rest of my working day, experimenting with different photos of mine to get the most amazing results! For example this photo taken just off the Pak Kok ferry pier, when I was exploring that massive rock below. I love my home office, no boss stopping me from doing silly and/or dangerous stuff!
But I didn't notice all these big creatures when clambering over those beach rocks, just loads of tiny creepy crawlies?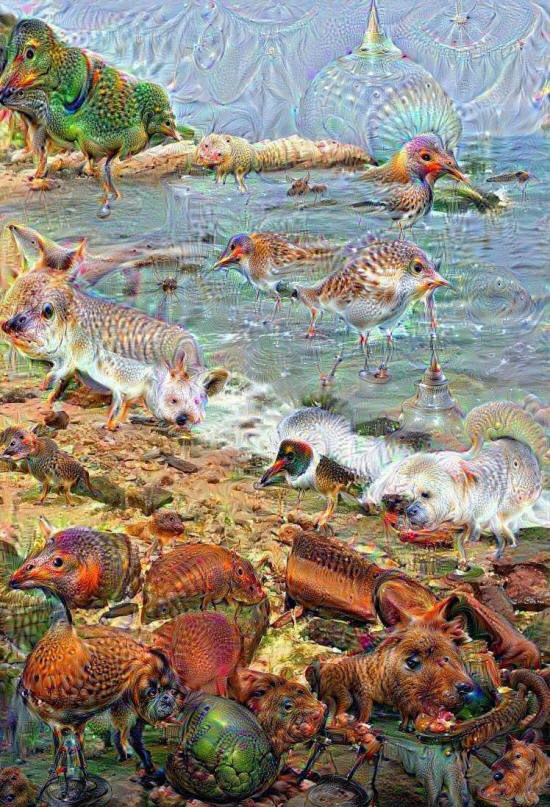 The images generated through an inceptionistic neural network are just astounding, I think. One more, the huge rock visible from the ferries leaving/arriving in YSW, just after Lamma-1, Northern-most Lamma. Click for larger version: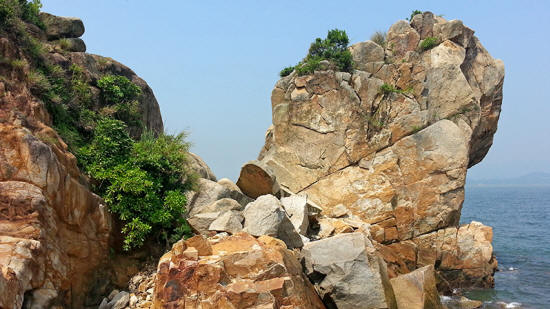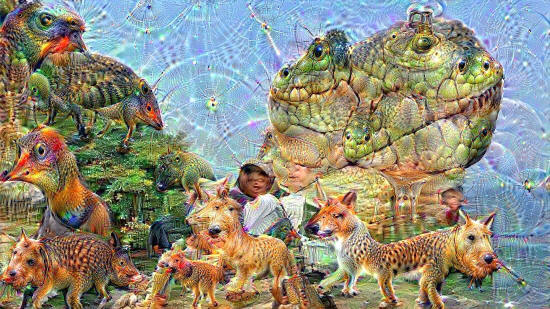 Submitted by Kerys, listing various things some of us encounter on our daily ferry rides, YSW to/from Central: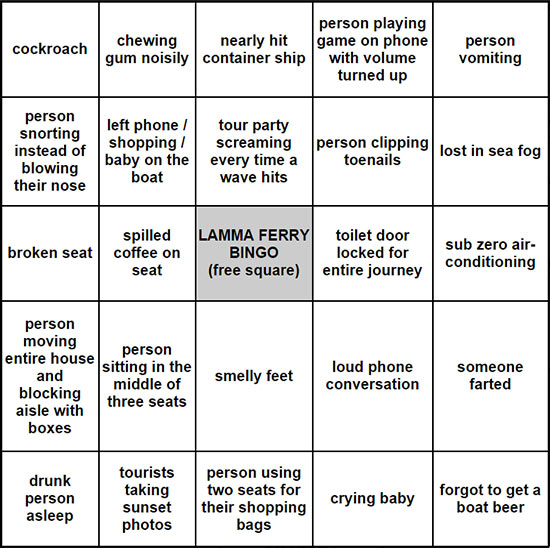 Liz: "You forgot to include:
Safety video looping without cease, spilt drink spilling aft wards, aroma of unidentified meat product in brown stained rice (box), one handed destruction of the environment from McDonald's takeaway, durian, five manicured miniature poodles in designer hand baggage, ranty old woman in full throat,..."
Here's the online version of Lamma Ferry Bingo.
Some of the instructions:
"Click/Mark each block when you see or hear these words and phrases. When you get five blocks horizontally, vertically, or diagonally, stand up and shout:
"STOP THE BOAT I WANT TO GET OFF!"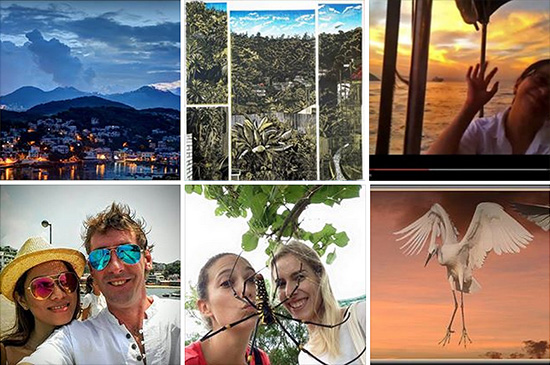 Lamma Spotlights of the Week, Sep 6, '15:
| | | |
| --- | --- | --- |
| PHOTO | | by Guy R.H. Miller |
| VIDEO | | by CCJazzmen2 |
| PERSON | | Selfie |
| WILDLIFE | | by Nour Sun |
| BIRD | | by Guy R.H. Miller |
| ARTWORK | | by Karen Mead |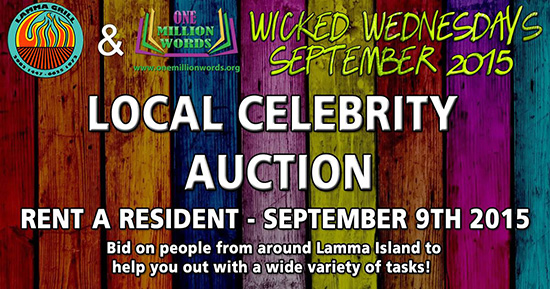 First-ever Local Celebrity Auction!
I wonder if they can find the announced 12 local celebrities and who they'll find? We have featured many Lamma Living Legends, Official Court... and Lamma Celebrities over the years, but many of them are far too shy to be auctioned off in public, especially by a comedian!
P.S. For even more of a "Wicked Wednesday" night out, how about going to an art exhibition opening first, "...inspired by Lamma life"? Closeby on YSW Main Street at Banyan Bay Cafe (see also our Lamma Artwork of the Week)!
Karen Mead - Drawings & Prints
P.S. II For a list of the participating Lamma Celebrities,
plus some photos of the night!