Interesting maps from the crowd-sourced OpenSignal.com, Our mobile network towers and coverage quality: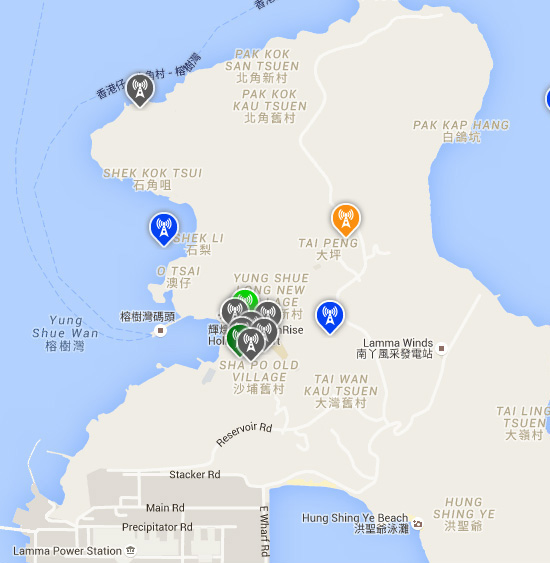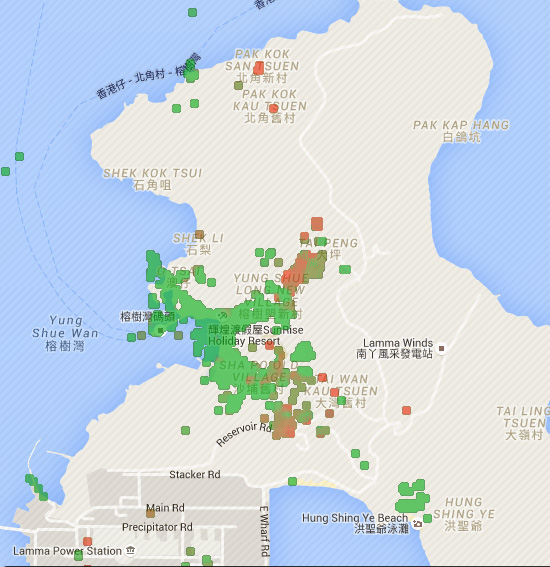 Taking photos almost daily, there's a lot of "leftovers" not being used (yet) here on http://Lamma.com.hk. Here are a few recent, captioned photos: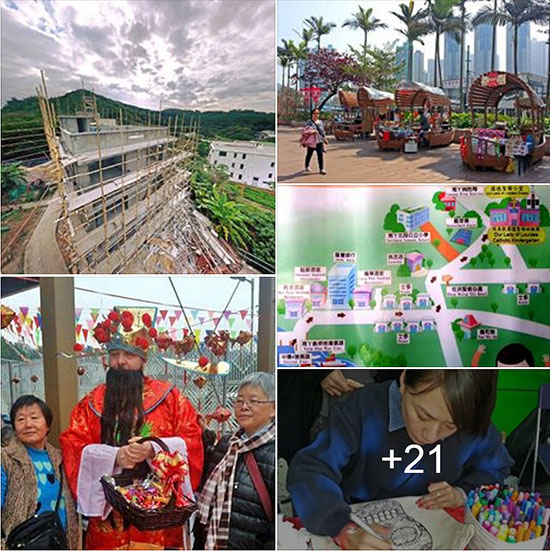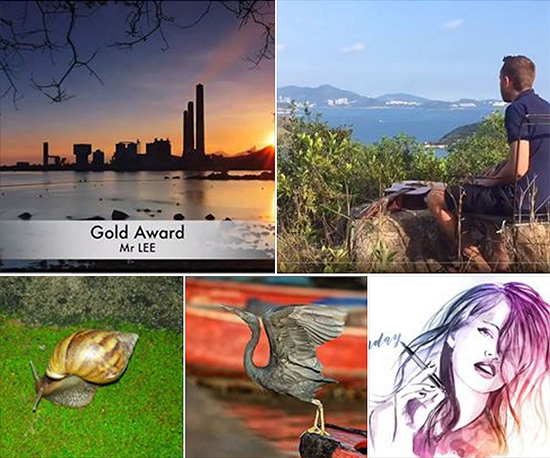 Lamma Spotlights of the Week, Feb 22, '16:
| | | |
| --- | --- | --- |
| PHOTO | | by Lamma Rainbow Photo Contest |
| VIDEO | | by Jason Moore |
| WILDLIFE | | by David K. Clarke |
| BIRD | | by Guy R.H. Miller |
| ARTWORK | | by Pirate |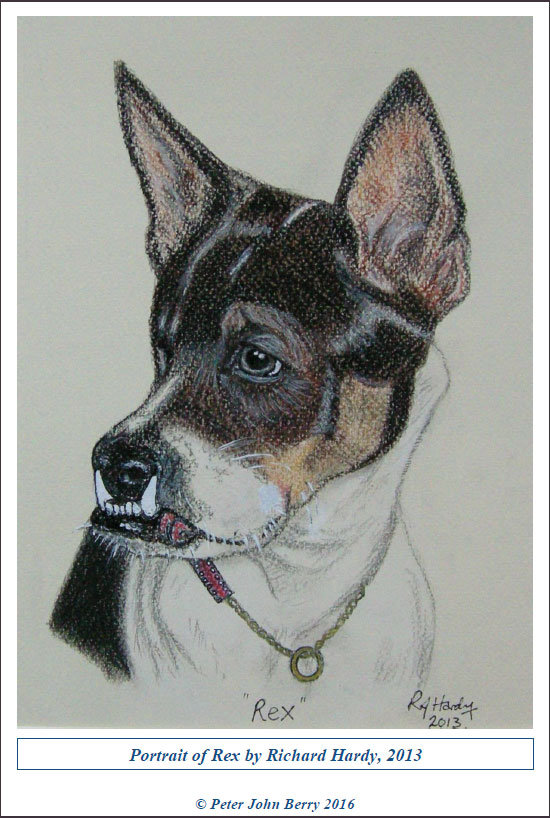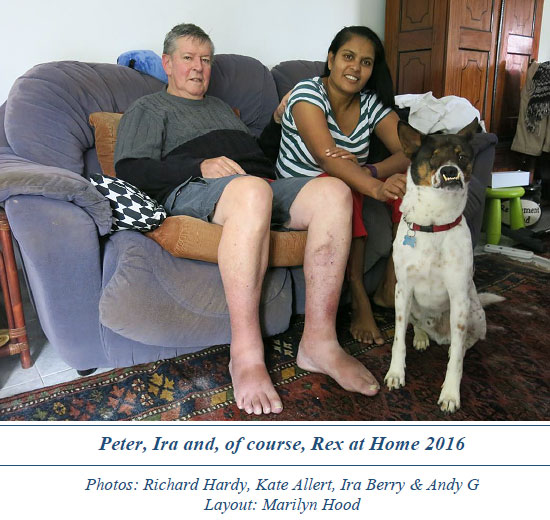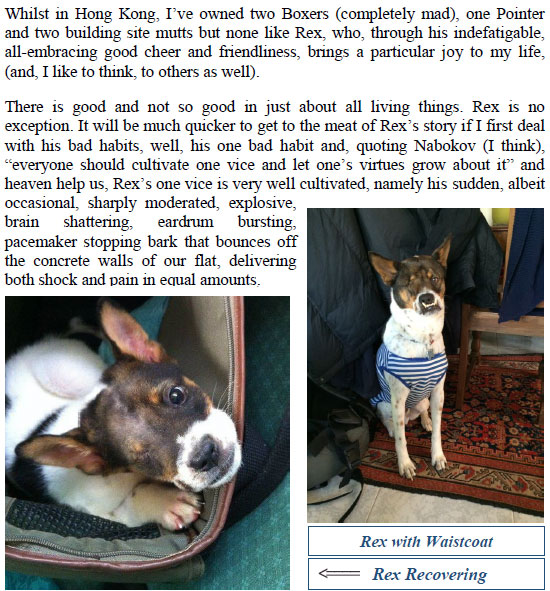 Read more...

16/2/2016 ~ by Nick the Bookman:

"Seven. Zero. X. Three math symbols. Three subset realities. Overlapping entries to a higher unified existence.

Seven is the saddest entry for me. That's because it's the number of 'Moonwalkers' left alive on Earth, following the death of Edgar Mitchell on 5/2/2016, aged 85. Seven left.
Down from the Original Twelve. Twenty years from now, the probability is very high that we'll be living in a world with no Moonwalkers at all. The acme/apex of our scientific and cultural history to date. Mankind's one achievement that will resonate through the Millenniums, according to the late Sir Arthur C. Clarke. When we left our Earthly cradle and took our first fumbling baby steps on the path that will lead to peer acceptance by our ET kin.
Welcome (eventually) to the Intergalactic Collective, people!"
Read more...
"I am The Bookman. It's been a pleasure terrifying you. Sleep well..."
---
P.S. Nick would LOVE to get some feedback, any feedback, any comments on his articles, in person, by call/voice mail, or via Facebook or as a post in our forum!
Anybody else eager to publish reviews, articles, comments, guest blogs, stories in this Lamma-zine, the Lamma forum and on Facebook, just contact me!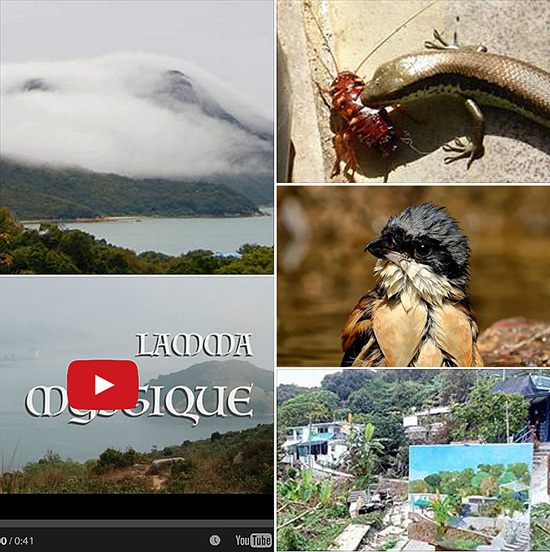 Lamma Spotlights of the Week, Feb 15, '16:
| | | |
| --- | --- | --- |
| PHOTO | | by Goat Maison |
| VIDEO | | by Infinity Productions |
| WILDLIFE | | by Ed Williams |
| BIRD | | by Guy R. H. Miller |
| ARTWORK | | by Philippe Colin |

Plus the beautiful, mysterious video from the same day,
by Ewa Wilkinson's Infinity Productions: Lamma Mystique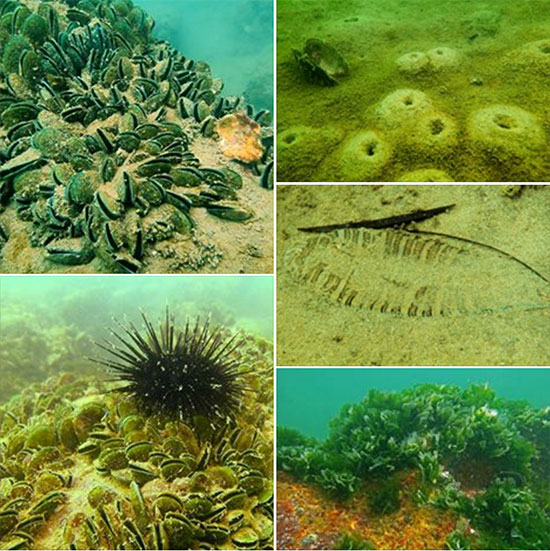 Photos by Krzysztof Kazala (click to see photo album)
(probably the most Liked photo album in the Lamma Residents Facebook group ever, 350+ in a few hours!)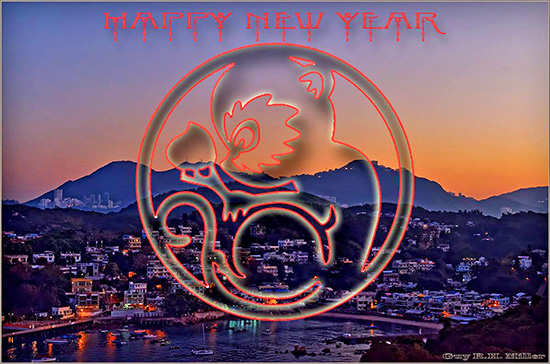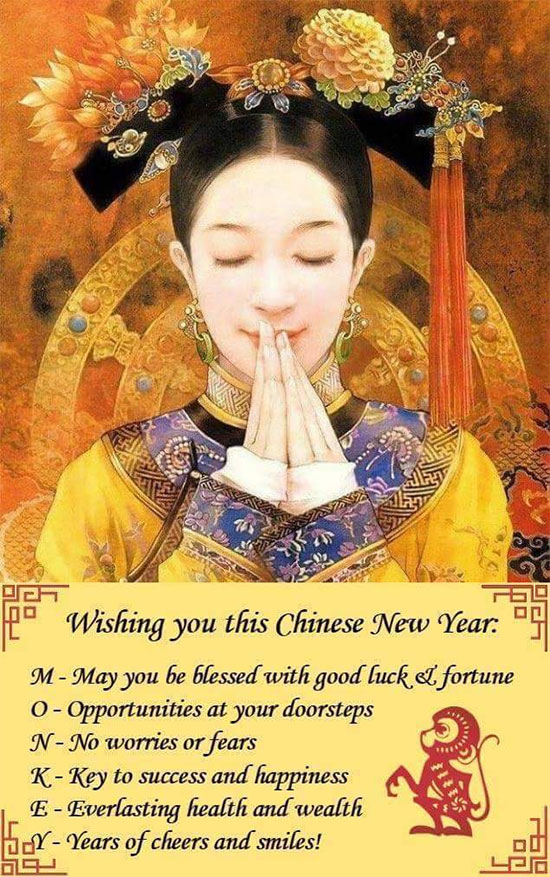 Kung Hei Fat Choi from Lamma-Gung the MONKEY
to all the 12 (party) animals!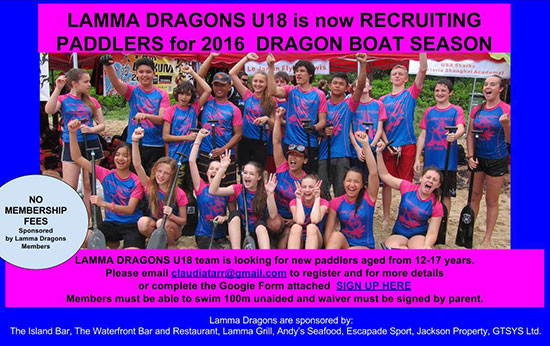 Join the premier social club, err, highly successful racing team of Lamma, especially if you're 12-17 years young!
Email Claudia or click here for details!
Oliver, ex-captain, writes:
"We have been asked to remove all the Dragonboat trophy cups from the back of The Island Bar. There won't be room for them when it's finished being renovated.
Penny and I have decided there is little option except to bin them. If you have any great desire to save them from the bins, please head down now."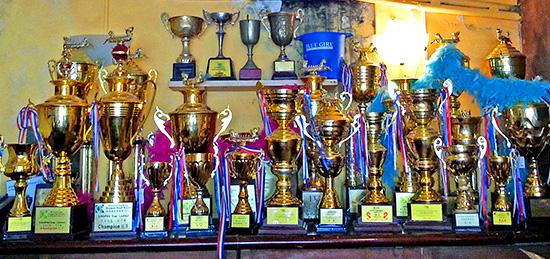 This is a now-historic photo (13 Sep 2015, during a recruiting day) of the ever-expanding number of Lamma Dragons trophies, the end of a long-time image of North Lamma history. Where will all their many future trophies be exhibited?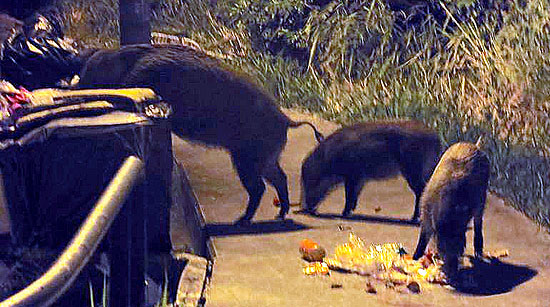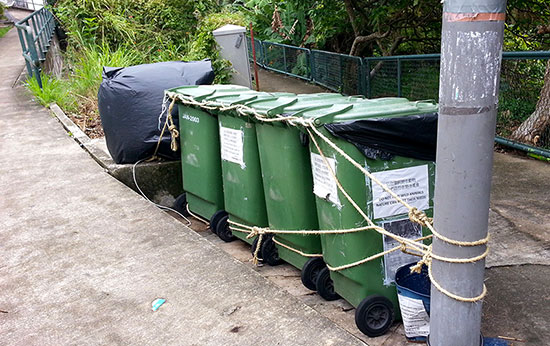 Govt. Notices appeared on these wastebins, shortly after a kind-hearted family put out a "Boar Bin" with food scraps, just before Christmas. Click on pictures for discussions: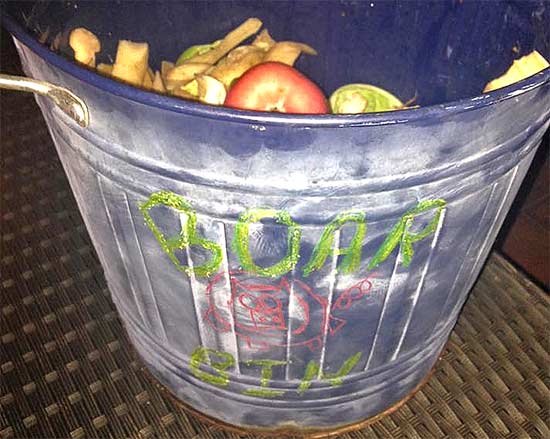 Would Frozen's Princess Elsa agree with not feeding our cute baby boars?
After some research, I found the Wild Pigs leaflet that this FEHD notice referred to, with some good tips (click to read):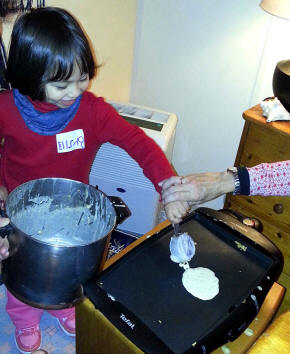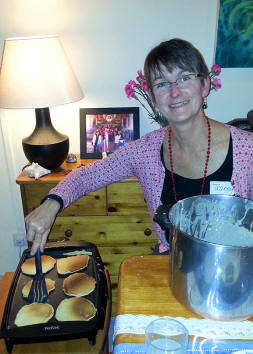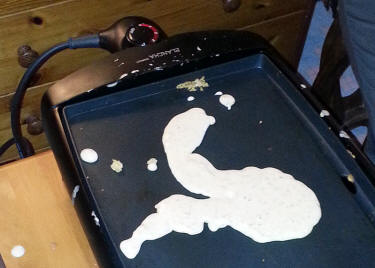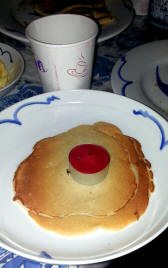 Lamma-Por & I attended this year's Anticipated Shrove Tuesday Pancake Supper, close to the Pak Kok Ferry Pier. This is just another one of Pak Kok's yearly traditional parties, besides our markets, carols singing, rooftop birthdays, beach cleanings, Lamma Enduro bike races, Meet the Neighbours, farewell parties, etc.
On these cheerful occasions you can meet and chat with many of your neighbours, even the ones you usually just encounter on and off the commuter ferries, transfixed on their smartphones.
It was Lamma-Por's birthday, so I pre-ordered a birthday pancake from gracious host & Masterchef Bud (who was wearing a Bud apron and was hiding in the miniscule kitchen, preparing the huge amounts of cake batter). He was so busy that he needed two talented and hard-working sous-chefs, Tracy & Elisha, see above.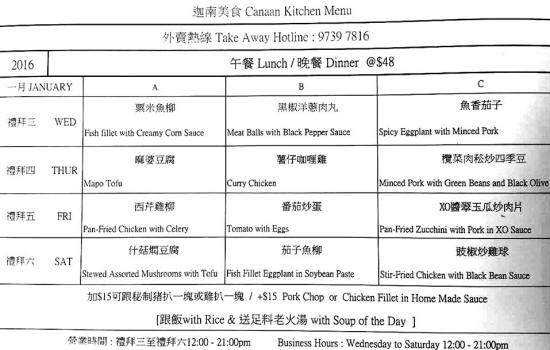 Here's my review of this new takeaway in Yung Shue Wan, even delivering directly to the ferry pier or anywhere along Main and Back Streets:


Lamma Grill writes:
"Lamma's Got Talent Coming to Lamma Grill 16th March 2016.
You think you got it? Can you survive the judges?
Simon Cowell been gonged out by our own Simon Kay; Paul O'Grady removed and replaced by Paul Collins; and our own X-Factor with Big Jim Birkett. Prepare and reserve this date!
More details to follow."
---
P.S. This afternoon, Feb 3, '16, inside/outside the Lamma Grill: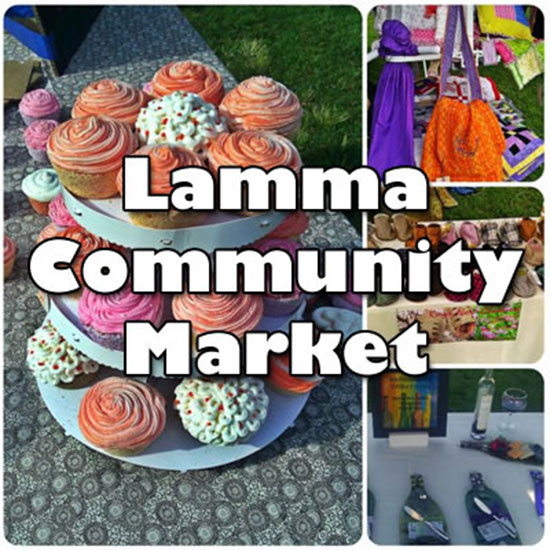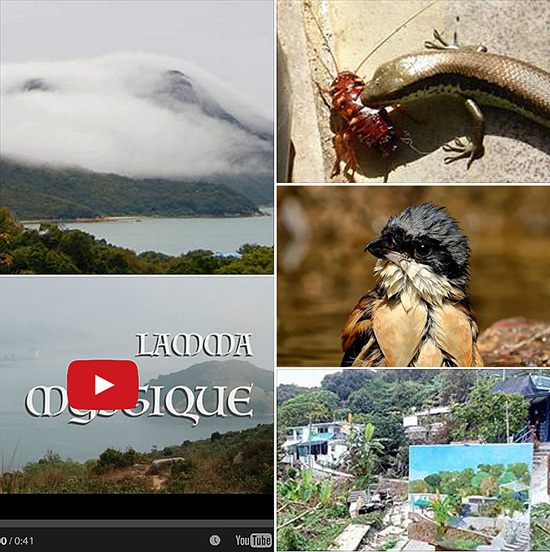 Animated Lamma Spotlights of the Week, Feb 2, '16:
| | | |
| --- | --- | --- |
| PHOTO | | by Ossy Oswin Fraai |
| VIDEO | | by Filmages |
| WILDLIFE | | by Guy R.H. Miller |
| BIRD | | by Lew |
| ARTWORK | | by Gisela Cheung |

More than 3 years after the Lamma Ferry Disaster, the very first (ex-)official has been found guilty (1 of only 2 charged, not convicted yet, maybe just a fine or suspended sentence).
The 2 captains have been sentenced a while ago:
Ex-official found guilty in Lamma disaster case:
"A retired Marine Department ship inspector has been found guilty of perjury after being accused of making false statements to an inquiry into the 2012 Lamma ferry disaster."
---