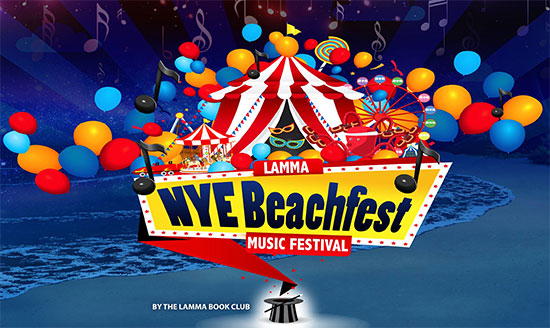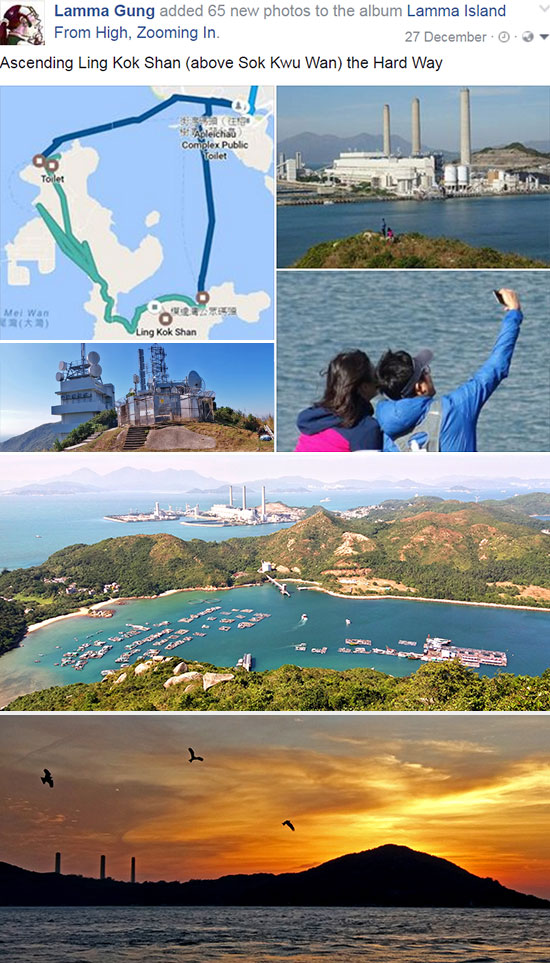 Read more about these & other restaurants' festive menus...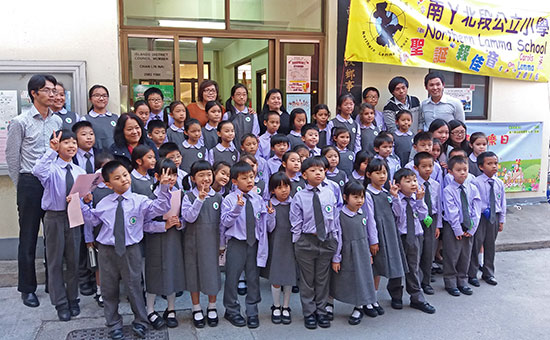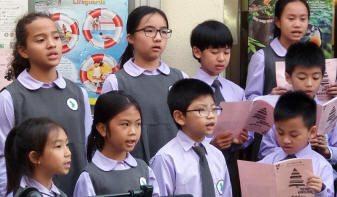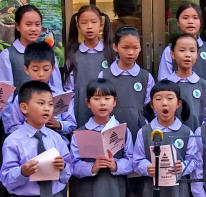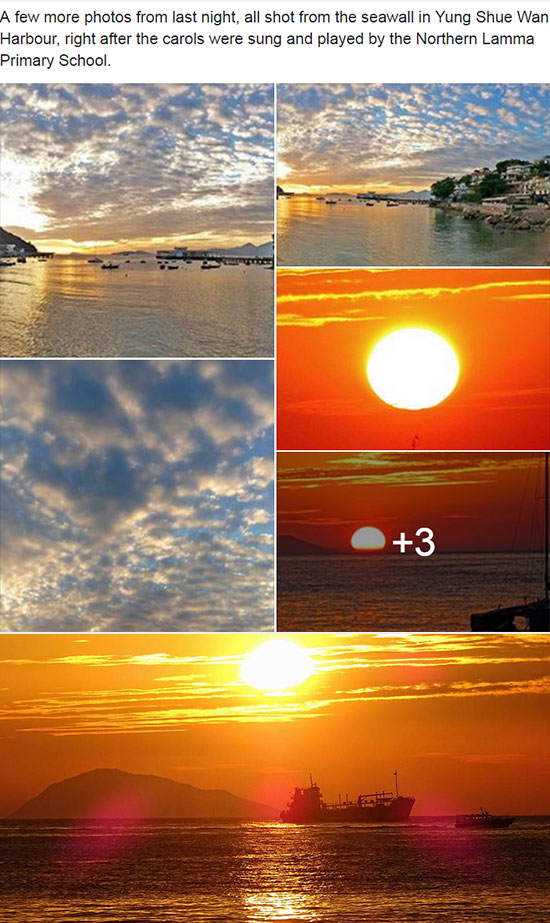 It's turning more and more Christmassy on Lamma, even some of my usually quite cynical, non-plussed mates are getting into the act; it's not just an act for the kiddies, I think. Some random photos from my walkabouts: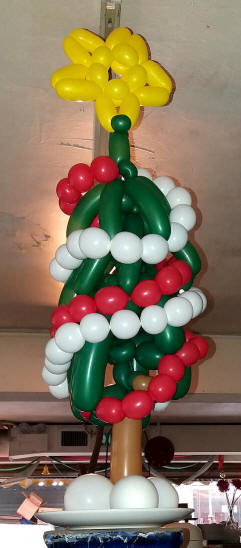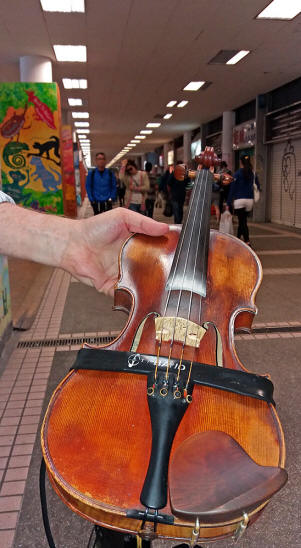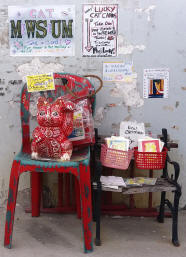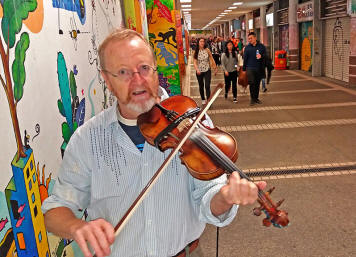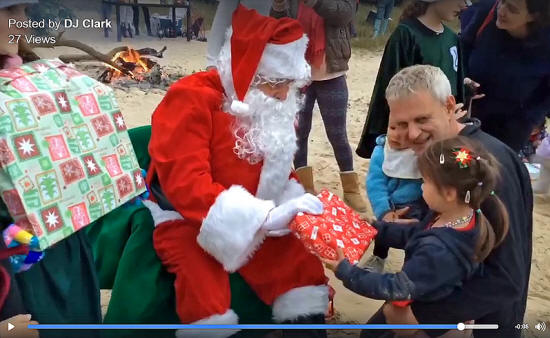 'Santa on Lamma' video by DJ Clark & Min
More info in our Lamma Island Hong Kong Facebook group.
The free mulled wine or hot cocoa, plus minced pies surely were delicious!
Plus some of my photos, after Santa had left, click for more...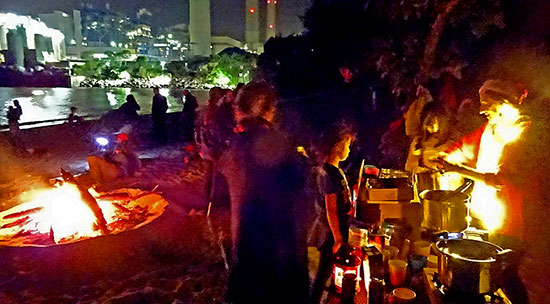 Video/Photos Map: Click on the map below to see Mike Chau's flyover videos and in-depth photo galleries: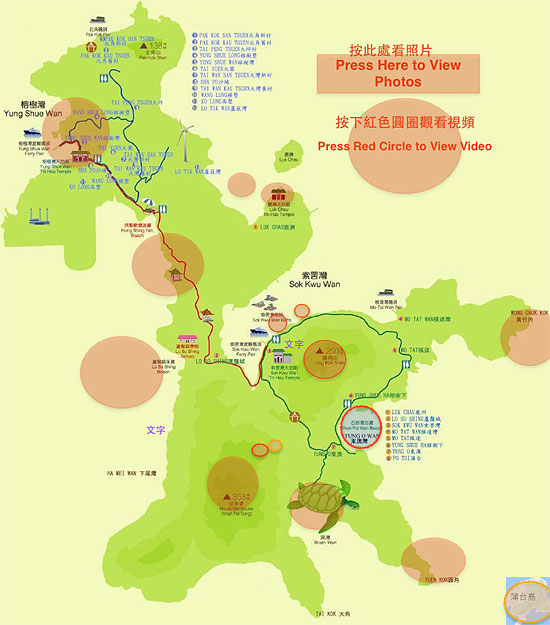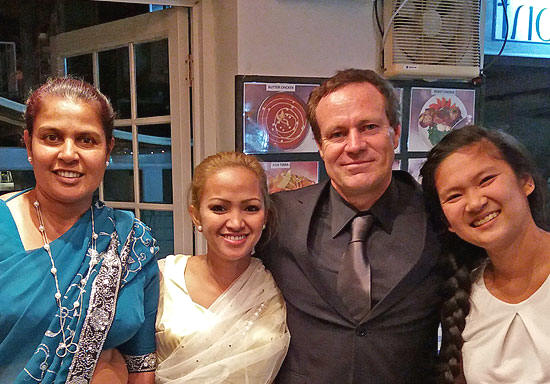 Read the full story & see the pics behind this group shot,
plus a surprising, new use of the OSC Santa Claus sleigh...
...and many more photos of the revamped Waterfront!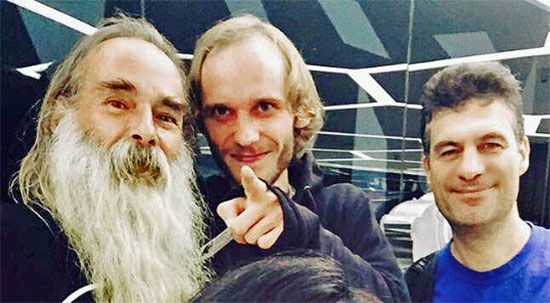 Michael Rother In Concert (and visiting Lamma, accepting Nick's invitation, see above, walking past Banyan Bay Cafe!) ~ Nov 8, 2016 ~
"I'm not sulking or feeling stroppy today. That's still to come because I've space/time shifted to KITEC in Kowloon Bay on 8 November 2016 for an unexpected treat...
"A fine Hendrixian rage-howl of beats. Swirls of sonic insanity..."
Another music review (and more) by Nick the Bookman...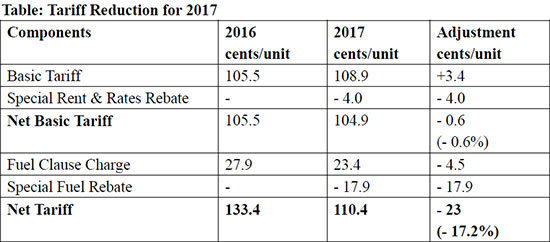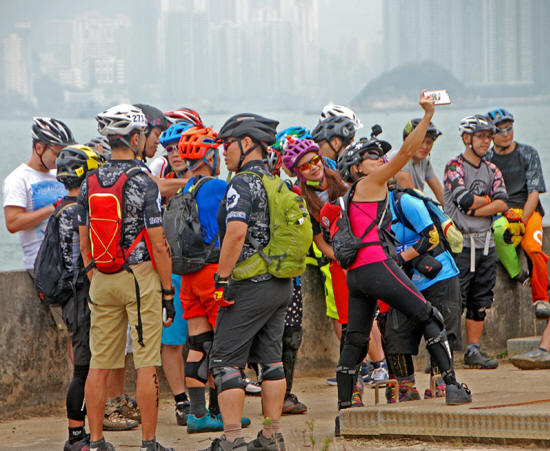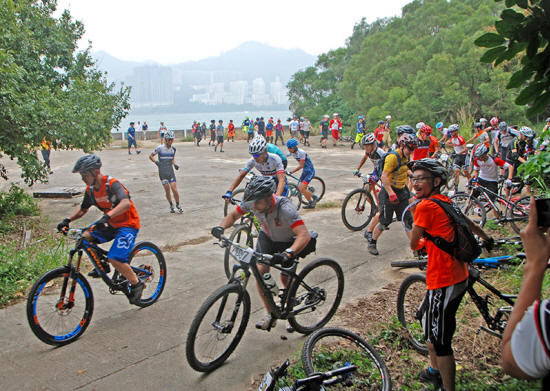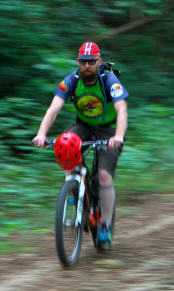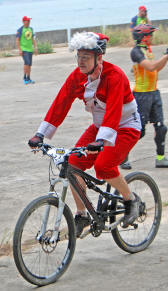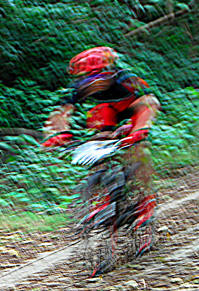 More photos of this mountainbiking race...

Exploring North Lamma's beauty, hiking/biking last Friday afternoon:
Cable Road, Trig Vantage Point, Snake Trail, Graveyard with Best View, Lamma Winds, Hung Shing Yeh,...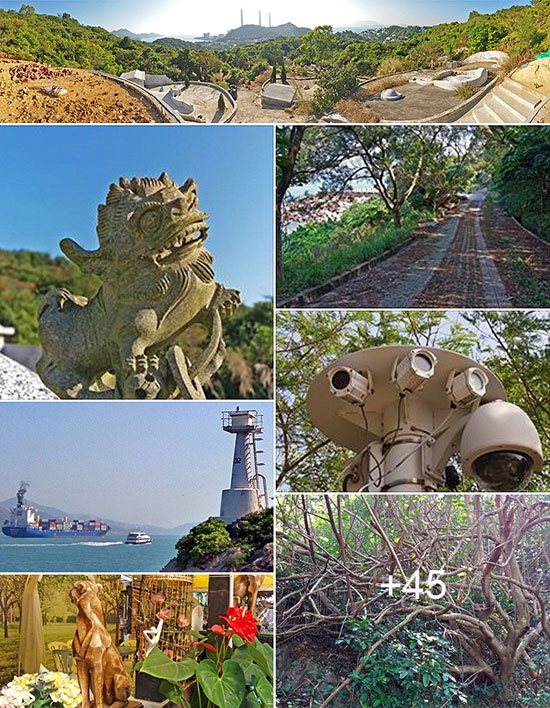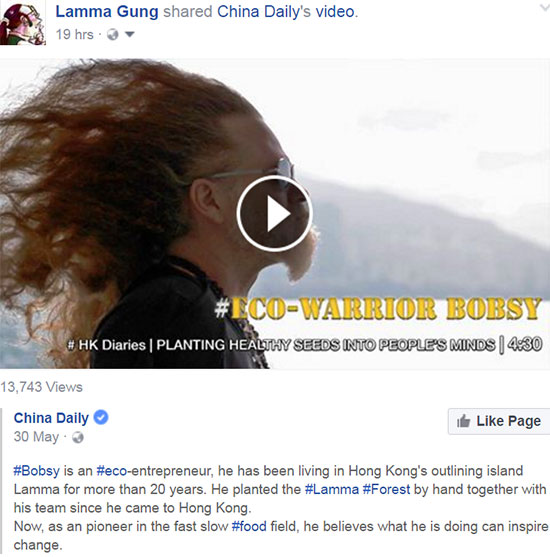 I've received a lot more Facebook comments and feedback than I usually get by sharing this China Daily video above, interviewing Lammaite "Eco-Warrior Bobsy" in his Mana! chain of restaurants/takeaways.
It's fascinating how the opinions about him vary so much, from the critical remarks here to "I love Bobsy... A real hero!"
A very funny feedback I got was this YouTube video: Tao of the Man Bun.
His many activities on Lamma and on HK Island have generated quite a few Lamma-zine stories and even more pictures as he's managed to collect so much free publicity in the HK media over the years.
Still such a "controversial" Lammaite after all the years of doing good deeds...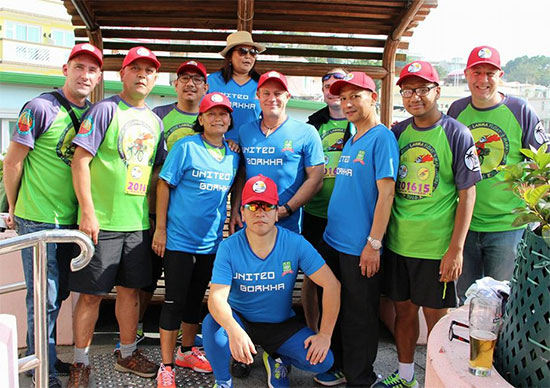 Among the several Operation Santa Claus events, masterminded by The Island Bar, there was a 10km race for charity. Photo by Robert Lockyer, outside the bar. He writes:
"10km winners: Name of the winners are 1st Rujai Rai, 2nd Bhupal Raj Limbu. Eudiya Gurung Yam Koirala and Namsang Rai, junior winner."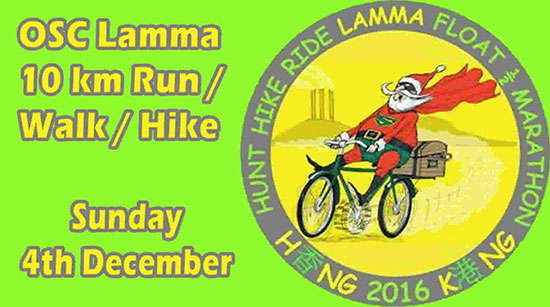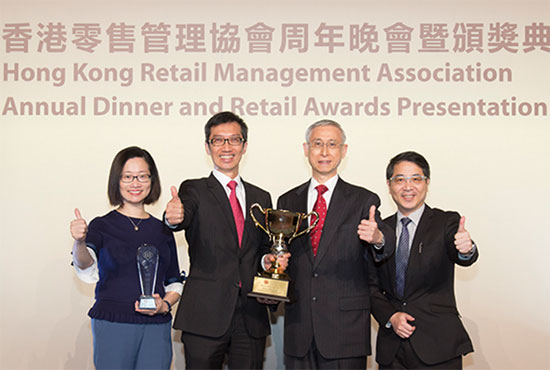 Congratulations to HK Electric for winning this impressive award, presented for excellent customer service. They're adding it to their long and ever growing collection of accolades from many sources and places.
It's even proudly displayed on the HK Electric home page today. Here's a press release with details and more photos:
Excellent Service Becoming a Winning Habit at HK Electric
"HK Electric has been awarded the coveted "2016 Excellence Award" of the Mystery Shopper Programme, organised by the Hong Kong Retail Management Association (HKRMA), in recognition of the Company's excellent service to its customers.
The Company had received the "Service Retailers of the Year - Grand Award" in 2013 and 2015, and again excelled in the Mystery Shopper Programme (a specialised programme in evaluating service standards of service retailers) this year for earning the "Service Retailers of the Year - Retail (Services)" title for the sixth time in succession. This year, HK Electric attained the highest score among all participating brands for the second year running and won the highest honour of the programme - the "2016 Excellence Award..."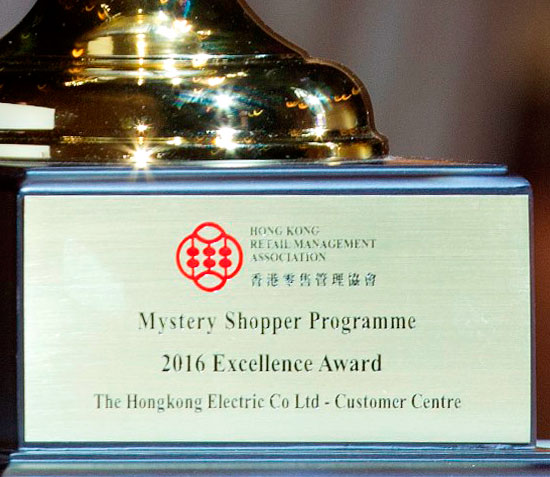 "Through various training, knowledge management practices, seminars and focus group meetings, our team has been equipped with excellent skills and knowledge to better serve our clients and improve our service standards," he added.
The 18 pledged service standards of HK Electric cover major service areas, one of which is especially dedicated to enhancing the quality of counter service in Customer Centre. HK Electric pledged to limit average waiting time for counter services to less than 3.5 minutes. Not only did the Company accomplish that but even surpass all the standards last year with the hard work by the whole Company.
In all, a total of 155 brands participated in the Mystery Shopper Programme, a highly credible service performance benchmarking tool for retailers introduced by HKRMA in 1996."
For more good news about Lamma's by far biggest company, supplying all electric power to HK and Lamma Islands, with an incredible 99.999% reliability (I haven't lost power in my home office in years.); click below: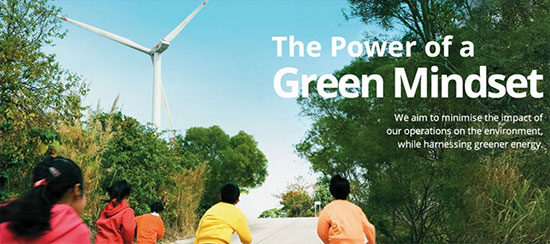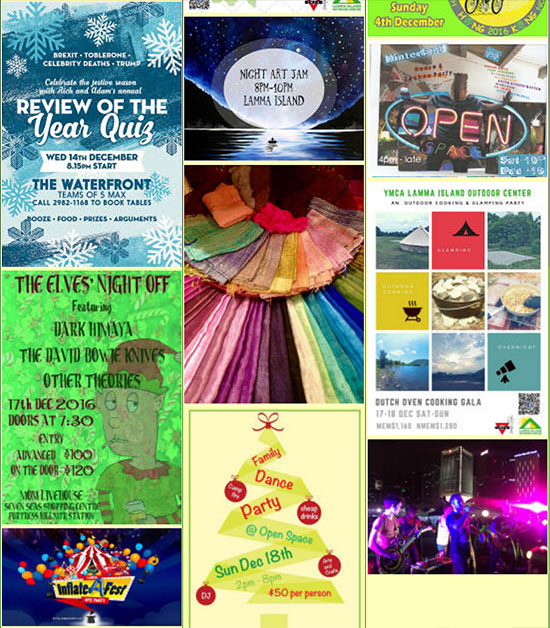 For a direct link to daily updated Lamma Events:
http://Lamma.com.hk/index_events.htm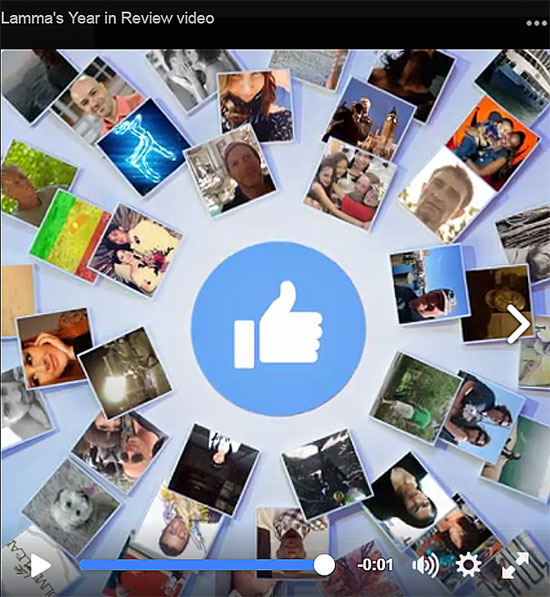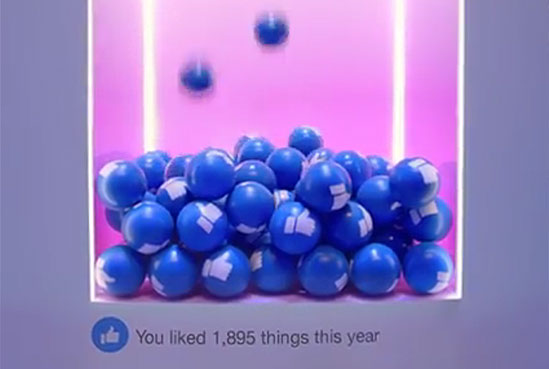 Dec 28, The N. Lamma Public Library will close, to be replaced by a temp mobile library outside the YSW Plaza (just behind the YSW Football Pitch) for around 3 years; while they're building this glass palace in the location of the current YSW Library for $50+ million: "Yung Shue Wan Library cum Heritage and Cultural Showroom". More pics and discussion...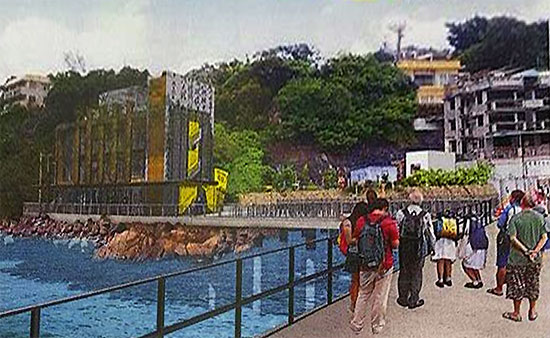 The temp library will only be open Mon, Wed, Thu and Sat, 9:45am-1pm, 2-4:30pm; closed on Tue, Fri and Sun.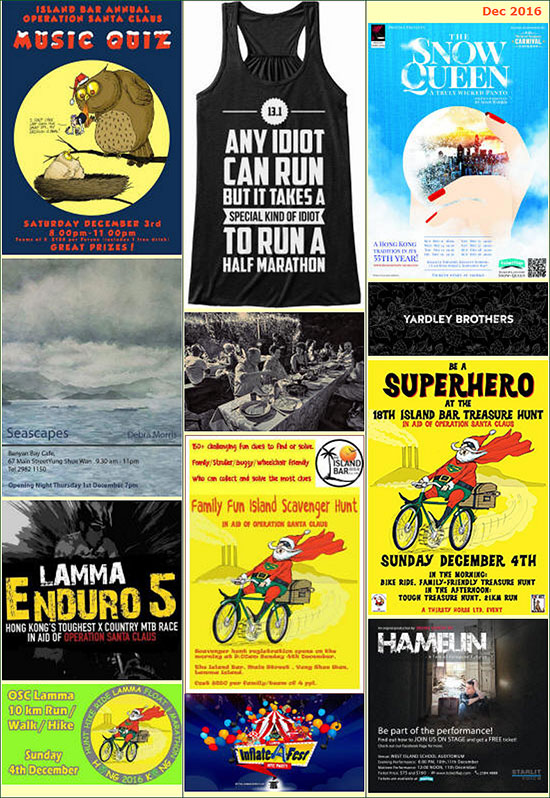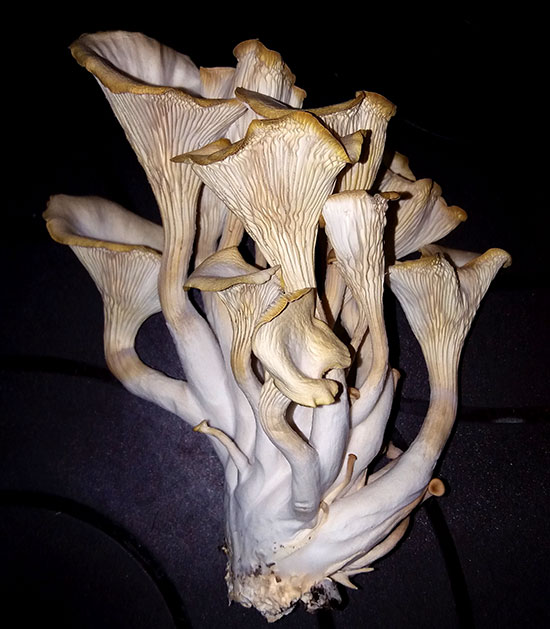 It took a little while, but here they are, my first-ever mushrooms grown in our bathroom. No, not growing unintentionally by themselves due to the damp, dark conditions in there (which mushrooms love!), but from a growers' DIY kit I bought in the recent yearly Eco-Expo at the airport.
Besides having a long chat with the Baroque on Lamma people who exhibited in the Green Council's section, there were quite a few local green initiatives like this fine kit from The Mushroom Initiative. It's basically a recycled glass jar with saw dust, coffee grounds and seeds. Just spray water mist occasionally (no watering!) and store in dark, damp place. That's why the bathroom is pretty ideal.
Steamed for a few minutes, a bit of soya sauce, delicious these oyster mushrooms were! They might regrow again after harvesting. Patiently waiting, spraying water mist once a day...
---