| | | | |
| --- | --- | --- | --- |
| | Nov 30 - YMCA Mountain Bike Challenge Day in the ex-Lamma Quarry, Sunday, Nov 26, '17 | | Nov 29 - ART x TEA with artist Dora Tsang & BASAO tea tasting by neighbour Jack Cummins. |
| | | | |
| --- | --- | --- | --- |
| | Nov 18 - "The Second Biggest Number", by Nick the Bookman | | Nov 17 - The Lamma-zine will be very happily covering the festival again this year, staying in town. |
| | | | |
| --- | --- | --- | --- |
| | Nov 16 - A most unusual sight over North Lamma the other day: | | Nov 15 - A first-time-ever sight in the East Lamma Channel a few days ago: a huge container ship crashing into Magazine Island. |
| | | | |
| --- | --- | --- | --- |
| | Nov 14 - "We would like to thank you for all your efforts and wonderful support towards Lamma Fun Day." | | Nov 7 - "Six Hundred Parents and Children Join Lamma Treasure Hunt by Hans Andersen Club." |
| | | | |
| --- | --- | --- | --- |
| | Nov 6 - "Join Us to Help make a Harmonious Community at Lamma" | | Nov 5 - I took a few more pics of our "Harmonious" environment just outside the venue. |
| | | | |
| --- | --- | --- | --- |
| | Nov 4 - Just a few of my snapshots from Lamma Fun Day 2017 | | Nov 3 - "Live music all day, two extraordinarily talented auctioneers with voices of angels and bodies chiseled from granite." |
| | | | |
| --- | --- | --- | --- |
| | Nov 2 - "Ever seen a square pumpkin? How many shapes can a pumpkin have?" | | Nov 1 - "Makeup and bodypaint by @facepaintbyabigail #art #bodypaint #facepaint #makeup #halloween2017" |
<!/tr>

YMCA Mountain Bike Challenge Day in the ex-Lamma Quarry, Sunday, Nov 26, '17.
I absolutely loved it, traipsing gingerly all day through the ex-Quarry, avoiding all potential collisions with racers while trying to get a few decent photos, not just the racers, but an inside look at the ex-Lamma Quarry today, while it awaits a Govt. decision about its future, likely fate as a new town with 13-floor highrises, doubling thje population
Here's my photo album with lots of captions: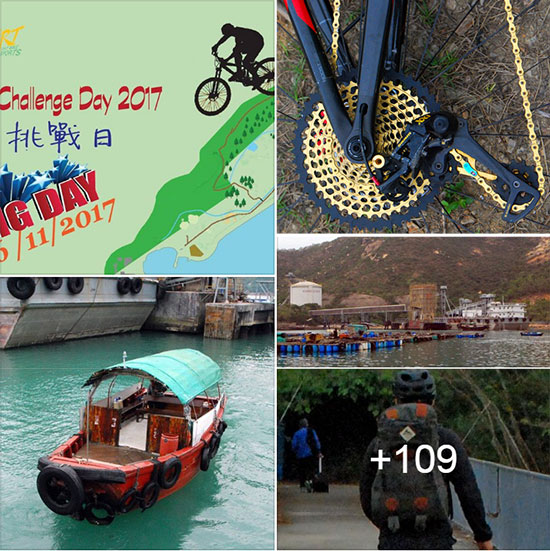 More photos, from other photographers...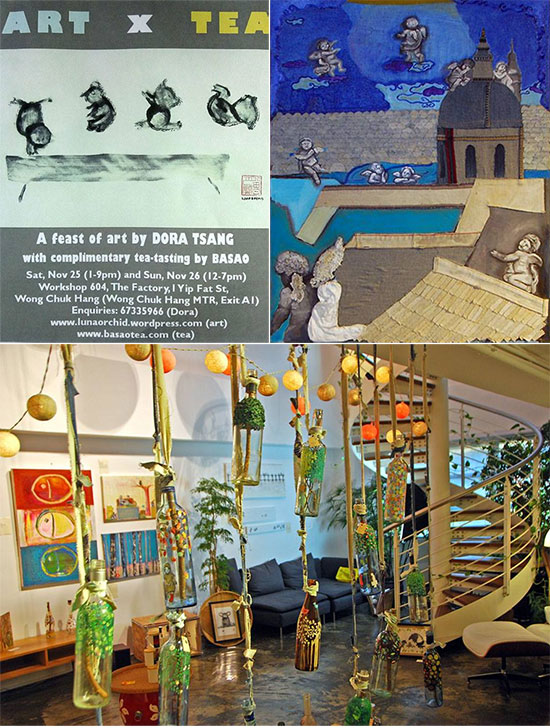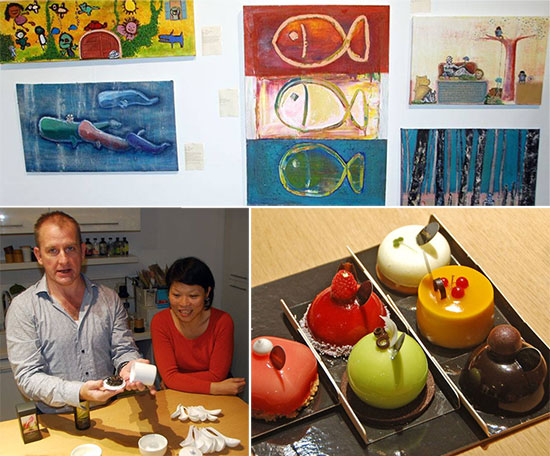 A few random smartphone pictures from a cheerful Clockenflap weekend: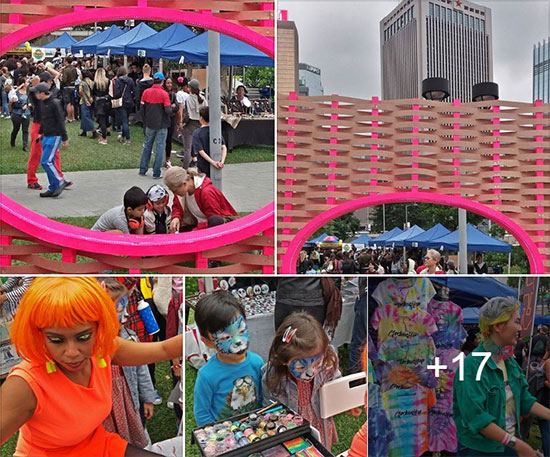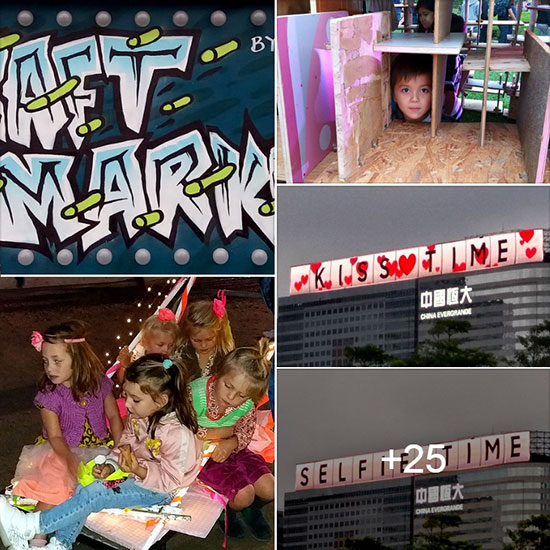 Awaiting a review from our Official Court Music Correspondent: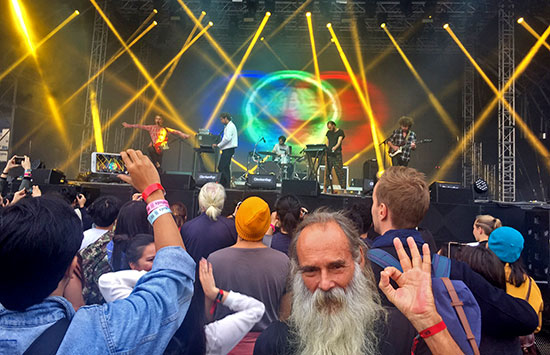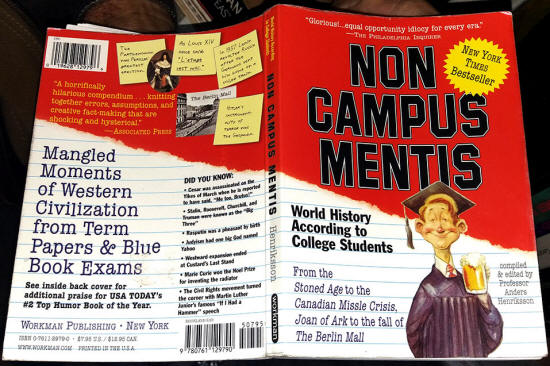 The Second Biggest Number ~ Nov 14, '17
by Nick the Bookman, edited by Lamma-Gung
"Bible legend states that the trouble started after Eve ate the Golden Apple of Discord. This was the forbidding fruit. An angry God sent his wraith. Man fell from the space of grace. It was mostly downhill skiing from there".
This little gem (and a few others) are going to be strewn throughout this article. A bit of comic relief. They'll be italicised so you can jump over the possibly boring maths. They all come from a book titled "Non Campus Mentis", detailing genuine assumptions, bloopers and assorted alternative facts. Taken from the examination papers of college students. A joyous updating of "1066 and All That" - a collection of howlers from students at Eton. Published in 1930 and showing that creative stupidity is in no danger of decline. The authors all share the same name. Anonymous. If you've seen the photo of the book cover (see below) accompanying this piece, revel in the picture of the student who looks like Alfred E. Newman's smarter(ish) cousin. A nice touch...
"Prehistoricle people spent all day banging rocks together so they could find something to eat. This was the Stoned Age".
And that was sort of how I was feeling one fine Sunday afternoon in the early summer. I was enjoying a state of beer enhanced brain bogglement and I thought that I'd ask you kind passers-by if you knew what the second biggest number is. A creative afternoon ensued. Phil wrote on Lamma Facebook that his answer is infinity minus one. Alan responded with infinities of infinities for infinity and beyond. Zero is the absolute aleph point. Dead centre, separating positive and negative numbers. Lamma-Gung was overjoyed that the erudition level of Lamma Facebook had risen for a few moments. My favourite answer came from the father of a two-year old daughter. She said the second highest number is nine, because she can only count up to ten. An absolutely correct answer for her math matrix which goes from one to ten. Out of the mouths of babes...
P.S. Title provided by the Bizarrely Fascinatingly Oddballily Brilliant Liz Gower!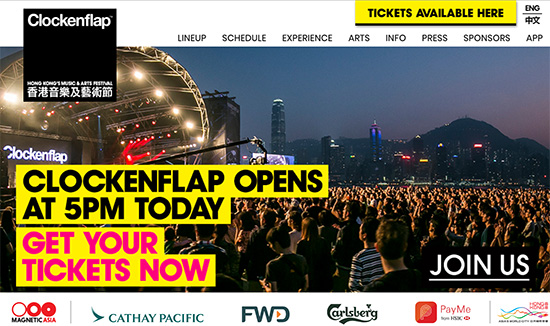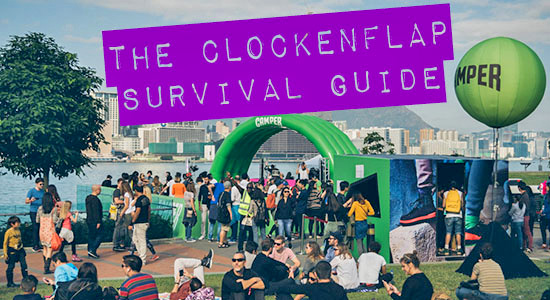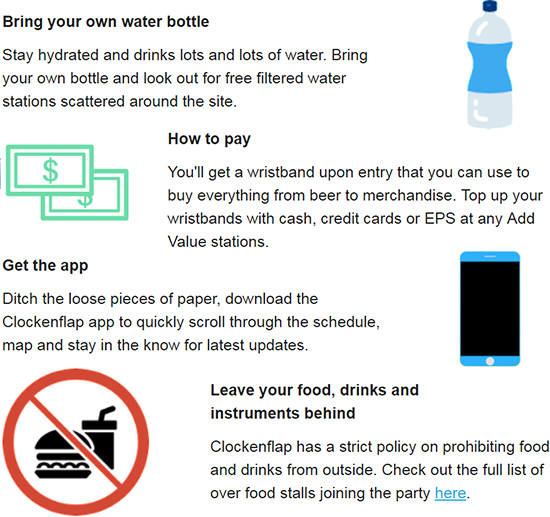 Some more sage advice from Hong Kong Living magazine
Clockenflap for families – Best kid-friendly activities from ExpatParent
Latest news and updates on Facebook
IMPORTANT FESTIVAL INFORMATION
P.S. The Lamma-zine will be very happily covering the festival again this year, staying in town for the night performances. No more rushing to the last ferry to Pak Kok Village (8:30pm from Central) like in former years!
"On behalf of our Head of Partnership, it is our great pleasure to invite you to join us for the celebration of our 10th anniversary!
Please redeem your weekend ticket by clicking the link below."

A most unusual sight over North Lamma the other day: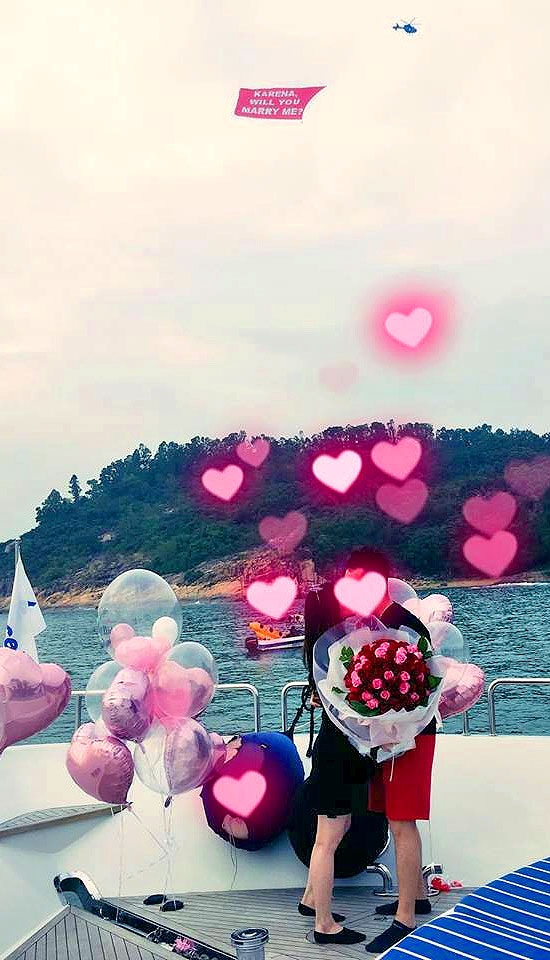 Pictures of this helicopter dragging the proposal banner, circling above North Lamma and especially Pak Kok appeared on Facebook, everybody wondering who it was all about and if Karena said "Yes!"? Nobody could answer the question (closed Uncensored Facebook group; welcome to join!) till I did some further research into my extensive contact list:
She said "Yes!", according to Gavin Neale, an ex-Lammaite and friend of Heliservices Hong Kong who provided these pictures, taken from the huge proposal yacht above, floating off our Tannery Bay (Nga Kau Wan), Pak Kok hills in the background.
Costs are a closely guarded secret, like their covered faces above, but it must have been a "pretty penny"! Here's a picture of the 50*100 ft banner, created in a New Zealand workshop from special heli-ad-banner-suitable materials: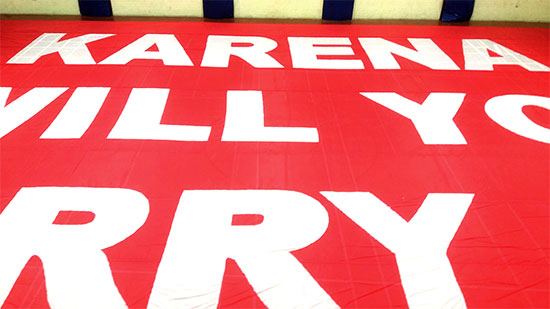 By the way, Gavin's ex is names KarenSa, from their happier days of living in Po Wah Yuen Palace, the single-family villa with huge garden terrace and its own flagpole just above the YSW ferry pier.

A first-time-ever sight in the East Lamma Channel a few days ago: a huge container ship crashing into Magazine Island, between Lamma Island and Ap Lei Chau, just off Aberdeen on South HK Island. Nobody injured, but probably a lot of very embarrassed people!
Drone flyover video from my neighbour DJ Clark, Multimedia Journalist Extraordinaire for China Daily HK: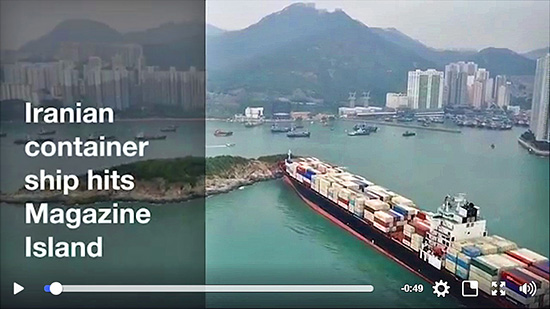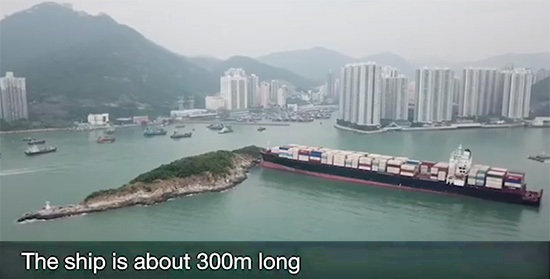 Plus a photo taken from South HK Island by Yogesh, our former Music forum moderator. Thank you!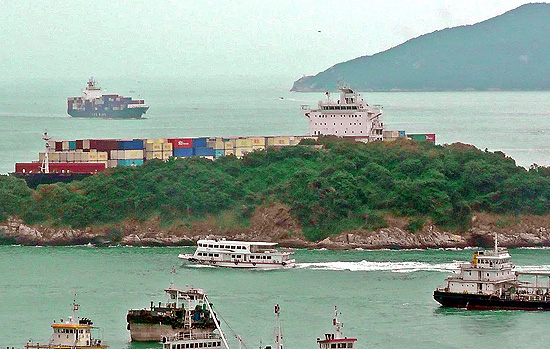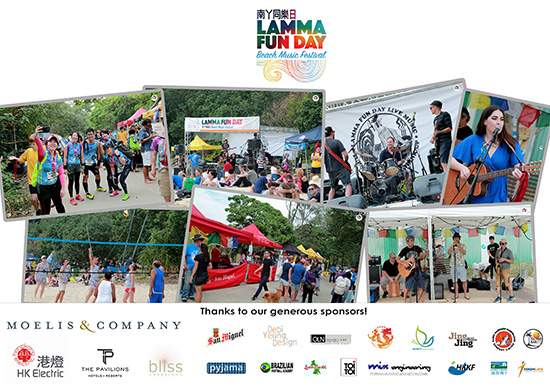 From the Lamma Fun Day organisers:
"We would like to thank you for all your efforts and wonderful support towards Lamma Fun Day. Your support was extremely generous and enabled us to raise valuable funds to improve education for children in Nepal.
Together with your support and that of the Lamma community, Lamma Fun Day raised a gross total of over HK$ 417,727!
Lamma Fun Day this year supports our Child Friendly Schools project in Nepal which is in it's 3rd year. Almost half of Nepal's children drop out of school by the time they reach 15 years of age due to poorly trained teachers, a lack of resources and poor infrastructure. When a child drops out of school they become easy targets for exploitation and trafficking. The longer a child stays in school the less likely they are to be tricked and exploited. Our goal is to ensure children are protected, educated and can fight for their rights. The project aims to transform 49 schools in villages near Pokhara by providing teacher trainings, educational materials, family support as well as improved infrastructure such as building toilets, repairing school buildings, building libraries, providing safe playgrounds, equipment and clean drinking water. All proceeds from Lamma Fun Day will enable us to transform 12 Schools, benefiting 1,125 current students and their families and thousands more for future years.
Although it is a drop in the ocean we are glad to be able to prevent even 1 child from going through the horrors of trafficking. We are extremely grateful for your support and we end the year celebrating the lives protected and changed thanks to you. Kindly find attached a photo collage from the event.
Please visit Lamma Fun Day FB page to find some photos from the event, more photos will be updated as we are still collecting photos from our volunteer photographers. (https://www.facebook.com/LammaFunDay)
Once again thank you for your continuous kind support and we look forward to having you again next year!
Best regards,
Avi - Project Manager - Child Welfare Scheme"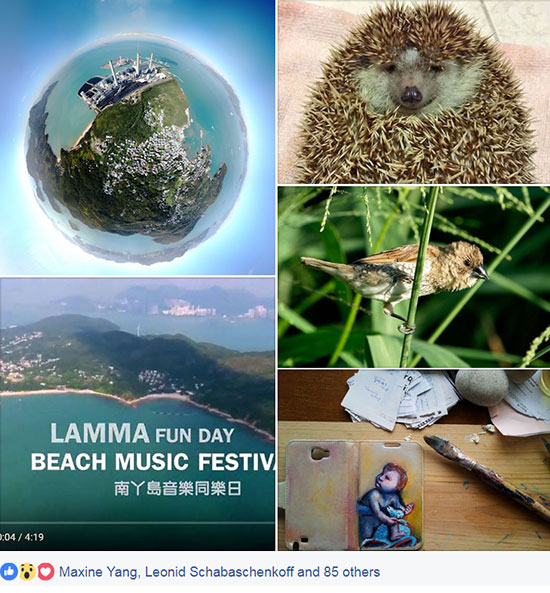 Lamma Spotlights of the Week, Nov 14, '17:
| | | |
| --- | --- | --- |
| PHOTO | | by Tony Ng |
| VIDEO | | by Infinity Productions |
| WILDLIFE | | by Lin Zhang |
| BIRD | | by Peter Kline |
| ARTWORK | | by Dora Tsang |
See former Spotlights ~ Submit your best Lamma photos/videos!
Archives: Lamma Spotlights of the Week I ~ Spotlights II


Hans Andersen Center writes:
"Six Hundred Parents and Children Join Lamma Treasure Hunt
On 4 November 2017, HAC Lamma Treasure Hunt was held at Yung Shue Wan on Lamma. Over 200 parents and children explored the characteristic of small shops on the main street.
In the afternoon, creative market was held at Yung Shue Wan Plaza to link up elderly people and younger generations with stories and games. A total of 600 people participated throughout the whole day...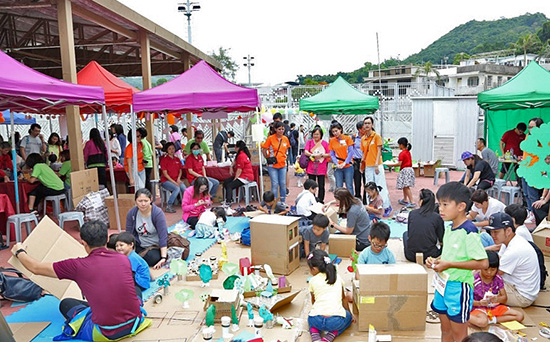 33,129 participants were served in the last three years by Lamma Island Centre. 1,600 volunteers from over 40 companies involved. Teenagers were developed, local community network was established and people from different sectors were connected. This year, we are grateful that Lamma Treasure Hunt programme was supported by 14 shops and over 150 volunteers, which was a good show case of social capital.
Mrs. Kwok Li Mung Yee appreciated the creative service methods adopted by HAC. For example, elderly visit via cycling, Little Change Makers project, story fun day and community farm. These activities connected the young people with older generation, helping to build a sustainable community...

In the creative market, children are given recycle materials to build village for future. Clown performance also attracted lots of attention and laughter."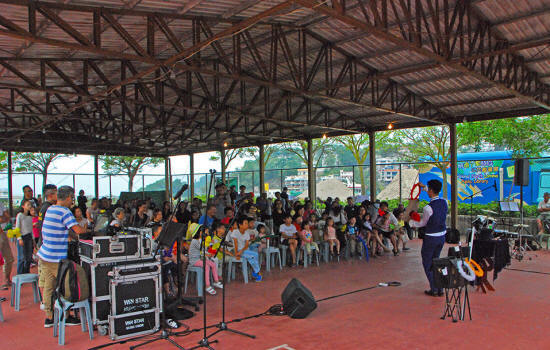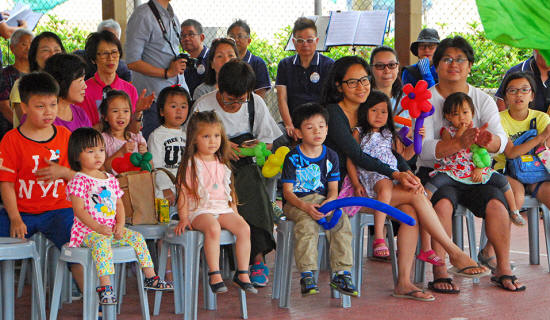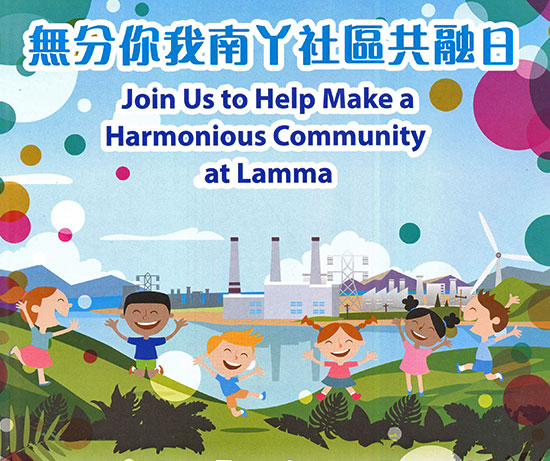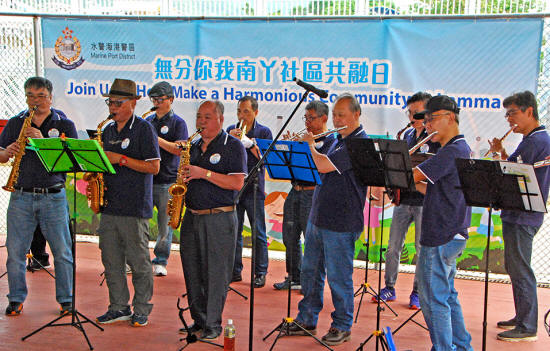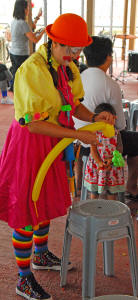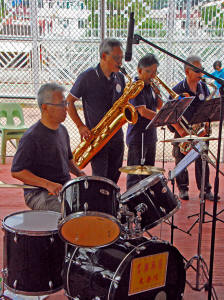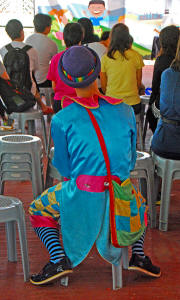 After shooting the Harmonious Community at Lamma police event in the YSW Plaza last Sunday, I took a few more pics of our "Harmonious" environment just outside the venue.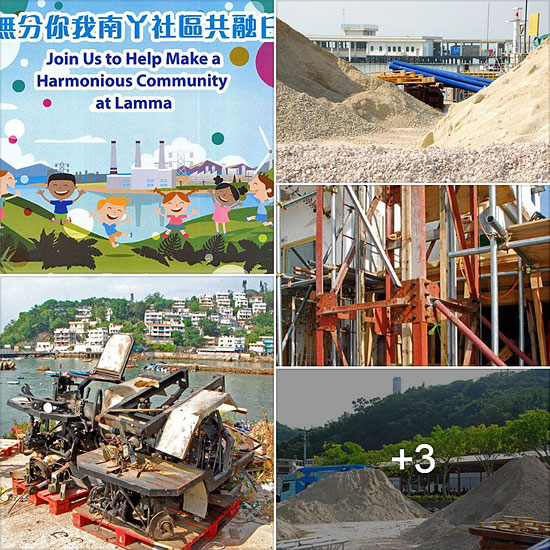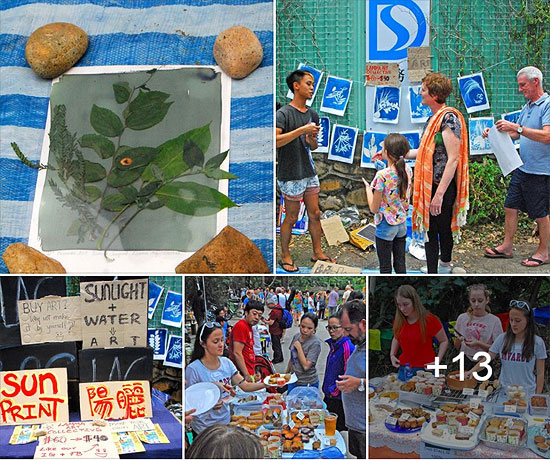 Just a few snapshots from Lamma Fun Day 2017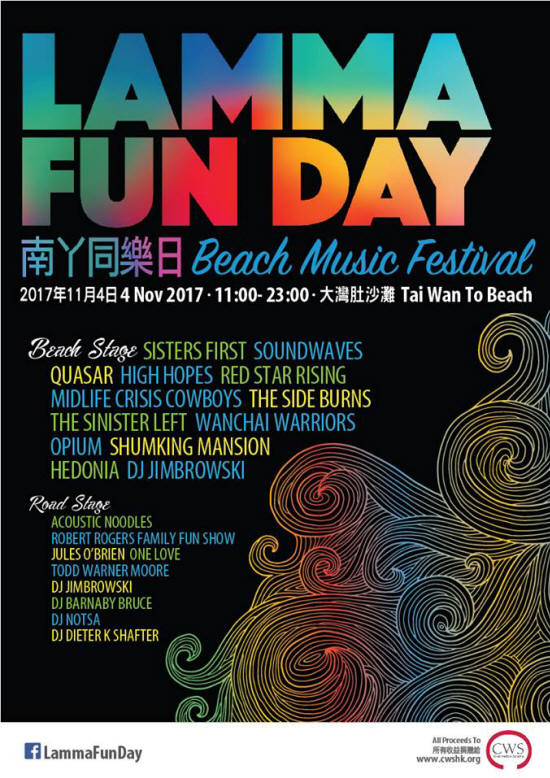 "Join us for the Lamma Fun Day Beach Music Festival on Saturday 4th November 2017, 11am- 11pm, on Tai Wan To Beach near Yung Shue Wan.
More than 15 bands, musicians, singers and DJs will perform on two stages as part of the FREE family-friendly charity event raising money for Child Welfare Scheme Hong Kong.
Expect market stalls, a licensed bar, international food stalls, charity auction, the Rob Rogers Family Fun, Fun Show, arts and crafts fun, beach games for kids, plus football and volleyball competitions on the beach.
The day kicks off with the Lamma8 and Lamma14 races, which take 400+ runners on trails through the hills to south Lamma, then back to Tai Wan To Beach, where Lamma Fun Day begins at 11am. Music on the Beach Stage from 12 noon
ENTRY IS FREE!
Please give generously to CWS HK at their stall 4 Nov!"
---
One of the two beachside auctioneers writes:
"Live music all day, two extraordinarily talented auctioneers with voices of angels and bodies chiseled from granite, bar open all day and all money raised going to charity...
what more do you want????"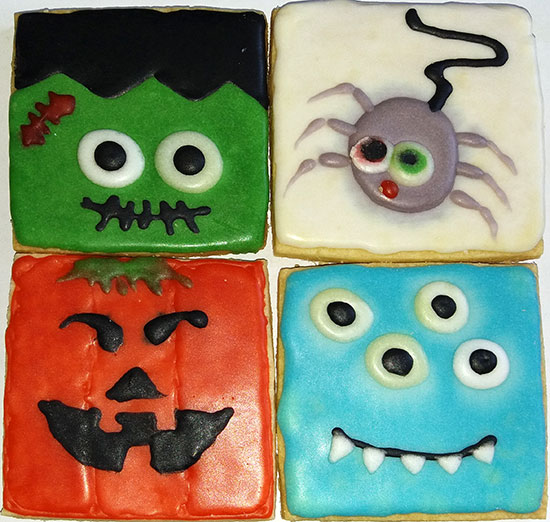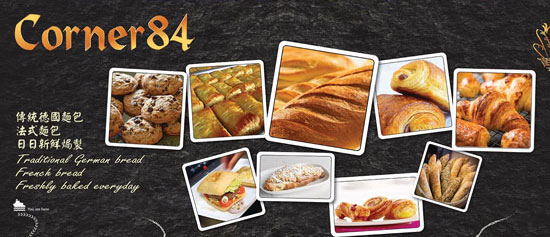 Home-made cookies still available in Corner84 bakery! I bought these just today, enough left for your family/friends.
Click on any of the cookies above to read the home-written story that Corner84 created for each one! My favourite one about the Pumpkin Imp:
"Ever seen a square pumpkin? Do you know how many shapes pumpkin can have? Pumpkin Imp was just one ordinary pumpkin sold in the market, until someone bought him and carried him home to make pumpkin soup with a blender. Rest assured, he is alive and well...
Since then, Pumpkin Imp has roamed freely everywhere. When you pour him into a bowl, he takes the shape of a bowl. When you pour him into a teapot, he takes the shape of a teapot. He is full of countless possibilities.
Like Pumpkin Imp's life, yours can be filled with possibilities too, but please be warned that never try to squeeze yourself into a blender."
This was inspired by the idol of my teenage years: "Be water, my friend!"...

by Abigail Wong, Face and Body Artist Extraordinaire
"My favorite so far. What do you think?
Makeup and bodypaint by @facepaintbyabigail
#art #bodypaint #facepaint #hongkong #makeup #halloween2017
Abigail's Face and Body Art."
There's even a video version and Making of... live videos!