| | | | |
| --- | --- | --- | --- |
| | | | Oct 31 - All photos courtesy of Michelle D Chung, edited by Lamma-Gung. |
| | | | |
| --- | --- | --- | --- |
| | Oct 30 - "Want to pre-order your Lamma Calendar? We have discounts between now and Friday 3rd November." | | Oct 29 - Plus many other Fun Day events, bands and latest news... |
| | | | |
| --- | --- | --- | --- |
| | Oct 28 - Fun event in Lamma's (HK's?) only Georgian restaurant, Just Kitchen, yesterday! | | Oct 27 - "Come for the food, stay for the view" |
| | | | |
| --- | --- | --- | --- |
| | Oct 26 - After the big success with last Friday's Diwali Buffet (sold out inside & outside)... | | Oct 25 - David Ogg took a hike up to Snake Trail this afternoon to check out the damage... |
| | | | |
| --- | --- | --- | --- |
| | Oct 22 - Our Official Court Poet waxes lyrically about seasonal dragonboating (and the closely related, all-year outrigging). | | Oct 21 - See you this Friday night for their Diwali (Hindu Festival of Lights) Buffet? |
| | | | |
| --- | --- | --- | --- |
| | Oct 20 - Bombay is becoming our regular Indian place for meeting friends, so I don't mind promoting them a bit here. | | Oct 19 - "Thanks Ben Appleby for the amazing artwork on the Lamma Island IPA label." |
| | | | |
| --- | --- | --- | --- |
| | Oct 18 - I can't get away from taking all these orange photos these days! Something wrong with my camera, perhaps? | | Oct 17 - Just trying to capture a good sunrise over Lamma from the Cheung Chau ferry. Yes, I can be that chee seen sometimes... |
| | | | |
| --- | --- | --- | --- |
| | Oct 14 - Spot the poster artist, a perennial Midlife Crisis Cowboy. | | Oct 8 - Huge swarms of tourists swarming over much of Lamma, creating long queues at the ferry piers and filling our... |
| | | | |
| --- | --- | --- | --- |
| | Oct 6 - ... Lamma couple we had a fantastic Olive Leaf veggie brunch with yesterday! | | Oct 5 - Nobody missed meat, not even us omnivores. |
| | | | |
| --- | --- | --- | --- |
| | Oct 4 - ... @ Lamma Space Station | | Oct 1 - Lamma Spotlights of the Week, Oct 1, '17 |
<!/tr>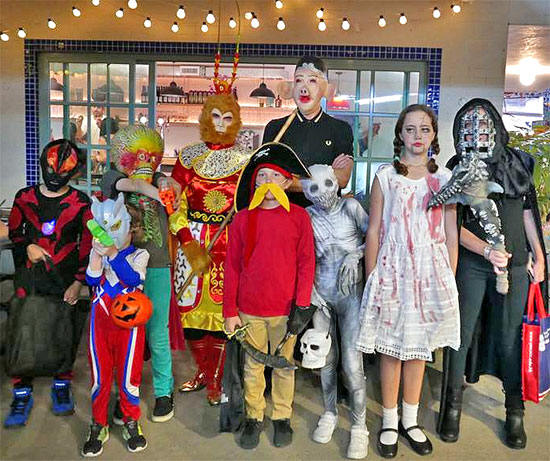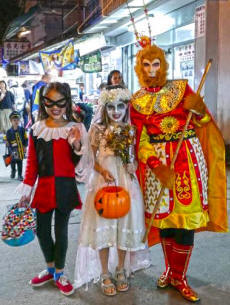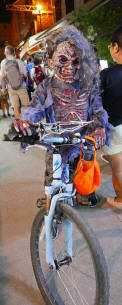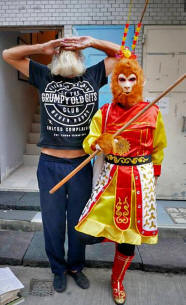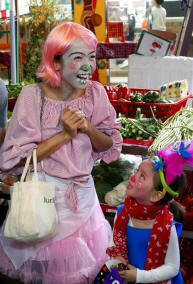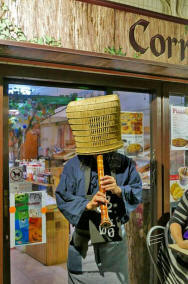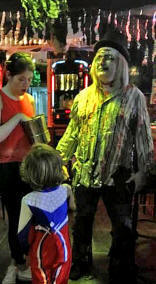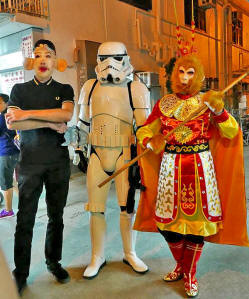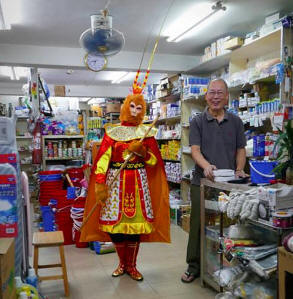 All photos courtesy of Michelle D Chung, edited by Lamma-Gung
YSW Main Street was awash in revelers in Western-style Halloween costumes tonight. But the biggest hit and far the most popular character to photograph seems to have been a professionally costumed, movie-worthy Monkey God, seen in so many photos. Halloween with Chinese characteristics? Will the Chin. ghost festival and Halloween merge in the not-to-distant future?
Some more fantastic photos by Madu Narasingh, Nicole Budinski, Liz Gower.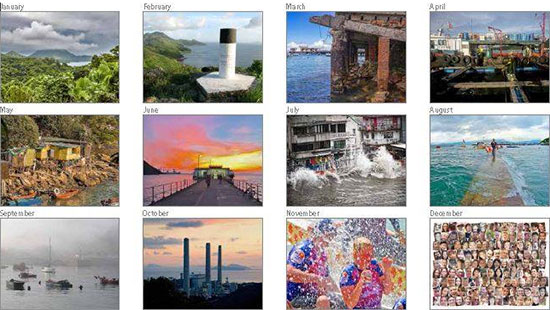 Lamma Calendar 2018 writes:
"Want to pre-order your Lamma Calendar?
We have discount on any pre-orders between now and Friday 3rd November. HK$70 for anyone ordering via this page. Regular sales start Lamma Fun Day (4th Nov).
Please place your order under this post. Pre-order calendars must be collected from Lamma Grill between 4th and 7th November or regular price applies.
Regular sales price: HK$80 for 1 / $150 for 2"
I've pre-ordered 10 already!
Makes a great present for family and off-island friends!
It's the first year that TWO of my monthly photos have been selected (Aug & Nov), feeling honoured and happy!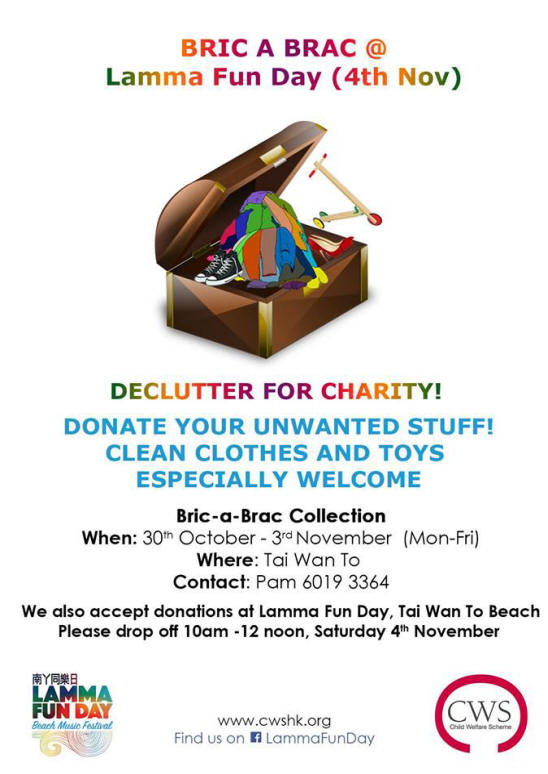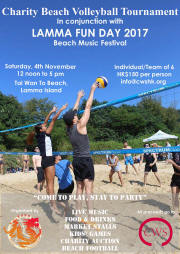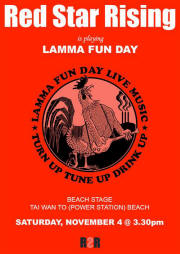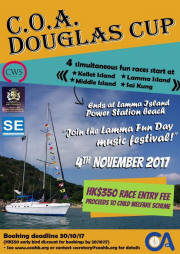 Plus many other Fun Day events, bands and latest news...

Fun event in Lamma's (HK's?) only Georgian restaurant, Just Kitchen, yesterday! "Great job, amazing designs!", they called it and there were quite a few creative junior artists at work. Click on their photos above for more pics and a video.
In the meantime, the neighbouring The Island Bar is getting all ready for the customary Halloween shenanigans...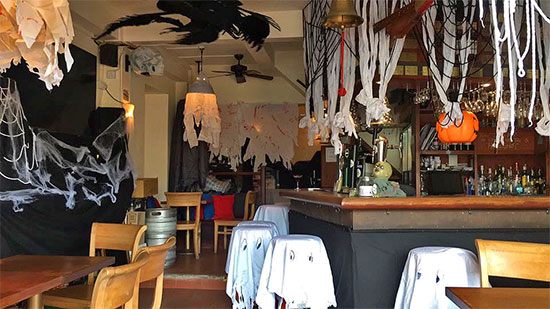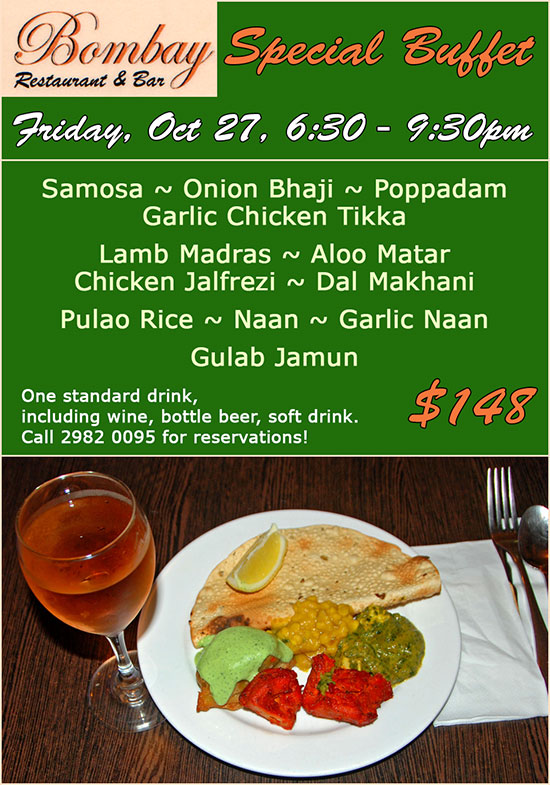 After the big success with last Friday's Diwali Buffet (sold out inside & outside!) there'll be another Special Buffet with several new Indian dishes tomorrow, Friday Oct 26.

David Ogg took a hike up to Snake Trail this afternoon to check out the damage from yesterday's major fire on Lamma: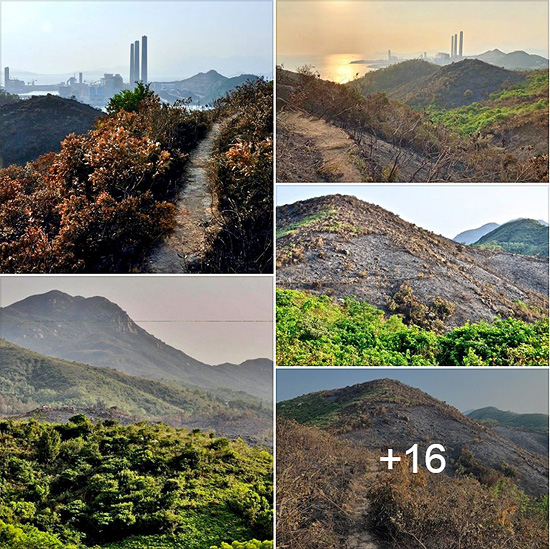 'Lamma Island hill fire bigger than six soccer fields continues to rage' (HK Free Press, Oct 24, '17)
'Hill fire rages on Lamma Island, with HK Govt. Flying Service called in to dump water on flames' (South China Morning Post, Oct 24, '17)
Just 3 days later, Oct 27, another fire not far above Hung Shing Yeh beach & Family Trail to SKW (Photo courtesy of Ian Colley, personal trainer):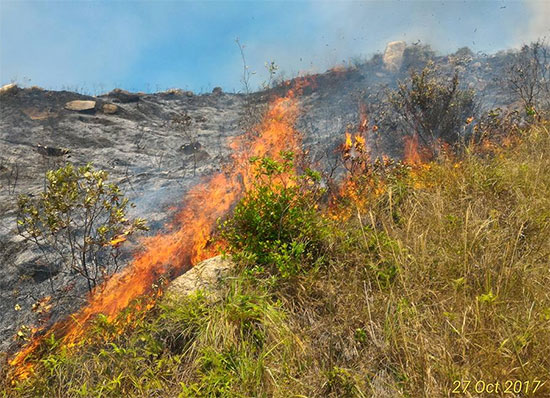 Celebrating the Around Lamma Race yesterday by the Lamma Outriggers (pics by Claudia McGregor Tarr), our Official Court Poet waxes lyrically about seasonal dragonboating and the closely related, all-year outrigger-canoeing: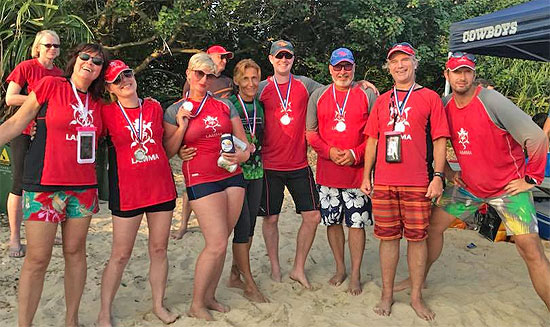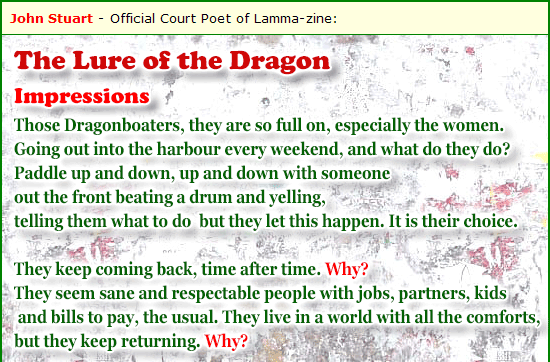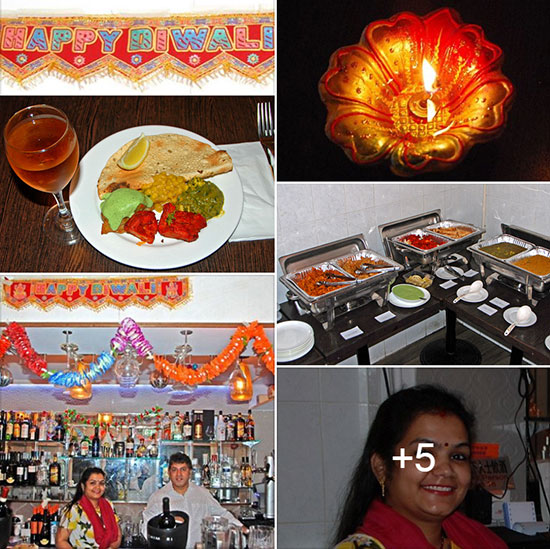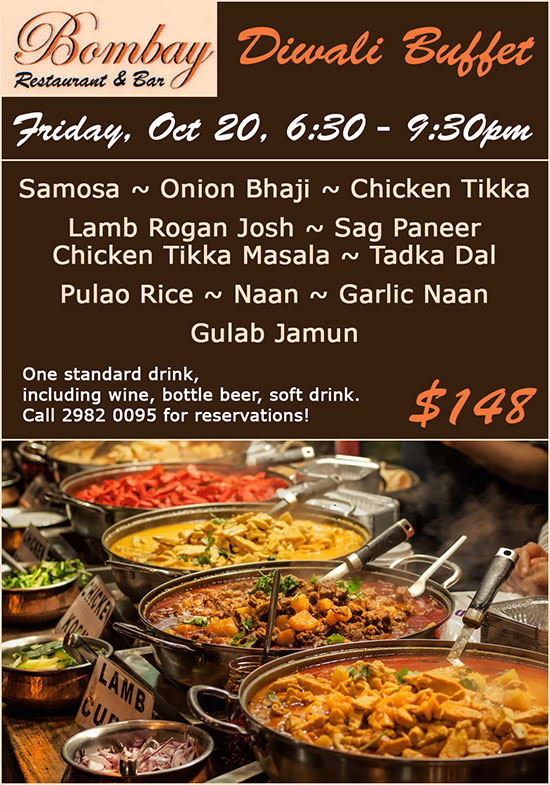 Bombay is becoming our regular Indian place for meeting friends, so I don't mind promoting them a bit here!
This is how this inviting, friendly restaurant on YSW Back Street with their great, authentic food looked like last night when we enjoyed another memorable dinner.
See you this Friday night for their Diwali (Hindu Festival of Lights) Buffet?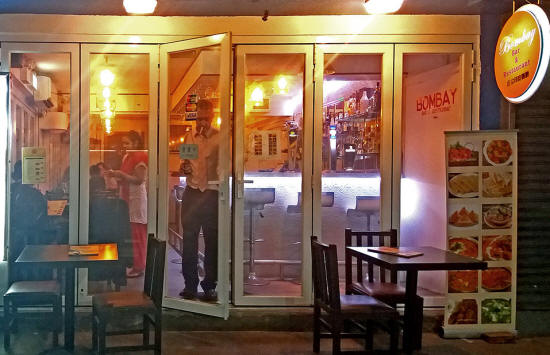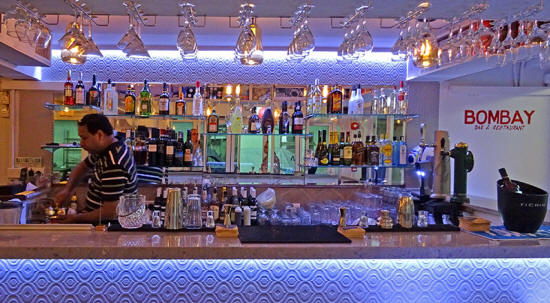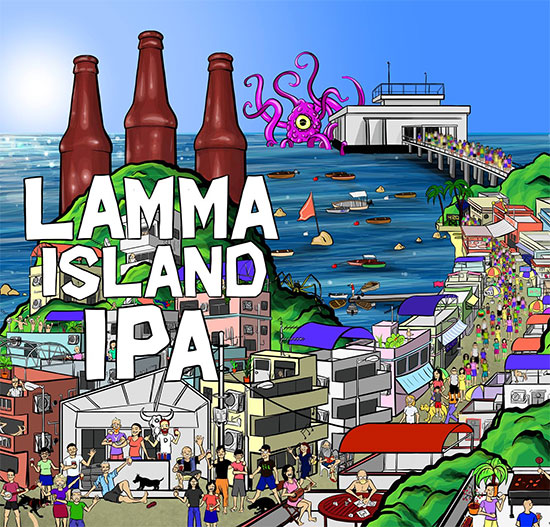 Yardley Brothers Beer writes:
"Thanks Ben Appleby for the amazing artwork on the Lamma Island IPA label. This label is really special to us. Lamma Island IPA was our first beer, and it took a lot of hard work and help from our friends to get us to where we are today. If you find someone you recognise on the label, be sure to tag them.
Look for it (and our other bottles) at Lamma Grill, Brothers Shop and Tai Peng Shop on Lamma, as well as at HK Brewcraft, Craftissimo, and The American Club Hong Kong."
Great illustration by one of the very best of Lamma's numerous designers! Are there secret plans to convert the power station into a brewery, we wonder?
But what is an IPA beer exactly? I had to look it up...

I can't get away from taking all these orange photos these days! Something wrong with my camera, perhaps?

Scott

diagnosed my condition as Sunsetitus. He might be correct... Living in a rooftop flat with sky views from sunrise to sunset makes my chronic (serious?) condition even worse.
Time to move? Nah!!!

My first time to take the new, first HKKF ferry from YSW to Central at 5:30am (~20 people), then the first First Ferry ferry, 6:10am to Cheung Chau, after getting up at 4:30am and night-biking over to YSW from Pak Kok. Why? Just trying to capture a good sunrise over Lamma from the Cheung Chau ferry. Yes, I can be that chee-seen sometimes...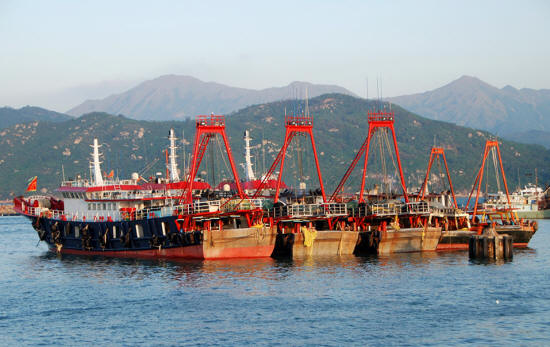 Exploring early-morning Cheung Chau Island, I get struck every time by the uncanny feeling that this is a possible (likely?) future for Lamma. Multiple fast food and supermarkets just off the ferry pier, bikes everywhere, almost completely local Chinese; relics, remnants and reminders of a fishing village past, but with all the trappings and infrastructure of a modern HK town, made possible by rapid population growth and increasing affluence of the population, kind of a dream and hope for many of Lamma's indigenous powers-that-be.
My photos to illustrate my impressions...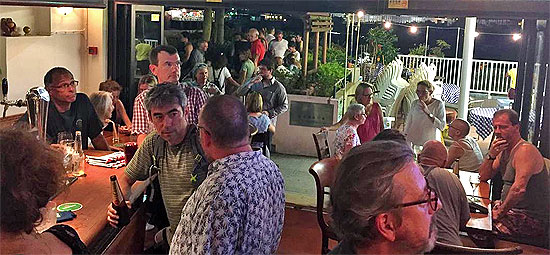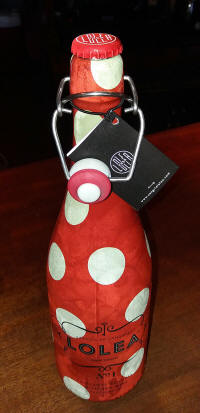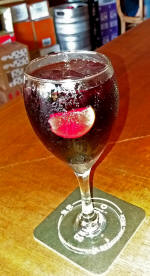 With a wonderful theme like this, how could I resist giving this cockamamey event some extra promotion! Tonight in The Island Bar!
I can also highly recommend their new sangria in a bottle with two lids, taking two seconds longer to open, but it's so worth all the extra effort! My favourite new tipple in this "friendly neighborhood" bar! I bought a bottle to take home - love the old-style wire/ceramic/rubber lid! - but it's also available by the glass, red or white.
After a few glasses, you might be ready to commit some felonious, misdemeaning cockamameys?
By the way, guess who's photo might grace the Nov page in the Lamma Calendar 2018, sponsored by The Island Bar? We might find out soon, as soon as it's officially announced (or not). This traditional charity calendar will become available starting on the Lamma Fun Day on Sat, Nov 4.
By the way, part II, can you spot the poster artist and perennial Midlife Crisis Cowboy in the banner above, enjoying another night out (courtesy of The Island Bar's Facebook page)?
Here's his latest oeuvre, besides his almost daily editorial cartoons in the South China Post. See you tonight?!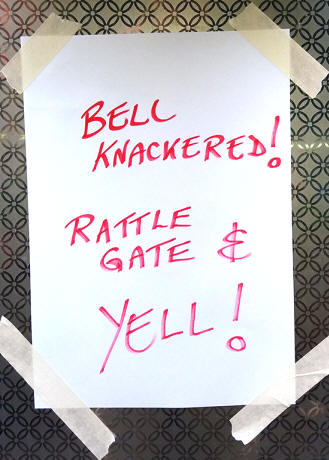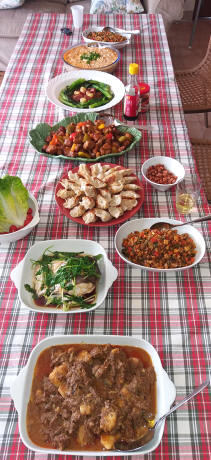 A very busy Golden Week is coming too an end today all over China and Hong Kong. Huge swarms of tourists swarming over much of Lamma, creating long queues at the ferry piers and filling our usually queue-less restaurants.
But over here, outside the Greater YSW Area, on the North Point/Pak Kok side of the island, a mere 10 ferry minutes away, we got very few tourists, but LOTS of neighbourhood parties. For example, just this week: vegetarian brunch, Jewish Sukkah party, movie night and even a home-cooked meal at our wonderful neighbours, Shirley & Brian, see above!
Greeted by a Lamma-typical sign at their village house home, see above, we got in easily, even though we were all ready, even eager, to rattle and yell loudly! We should have a similar sign in our 2/F flat as our home's bell is knackered as well. We enjoyed an amazing, delicious home-cooked meal in great company!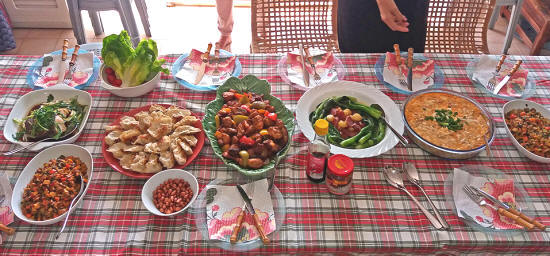 As we don't have a single restaurant on our side of the island - the next restaurant is a ferry ride or a long walk over two steep hills away - a home-cooked, but fine-restaurant-quality meal is most welcome!
After too many glasses of wine, some from the only shop in our valley, plus Russian vodka we were happy that our home was just a few steps uphill.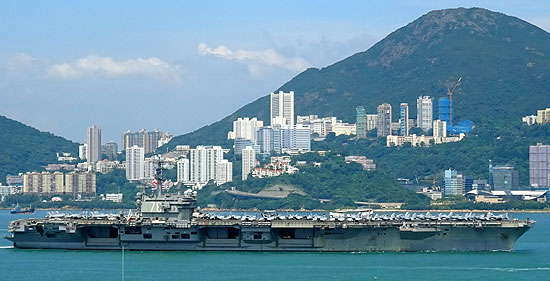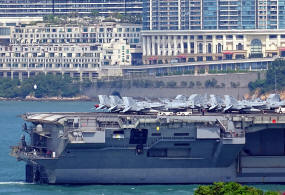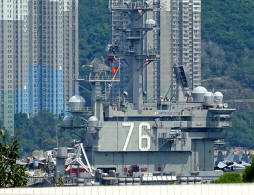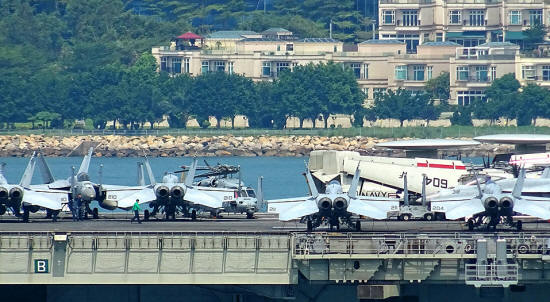 Thank you to the Lamma couple we had a fantastic Olive Leaf veggie brunch with yesterday! They just enjoyed dinner with some of the USS carrier crewmen recently, alerting me to the exact departure time. So I didn't have to wait on my Pak Kok rooftop for too long to get these shots. ;~}
---
P.S. 1: My photos above got pretty popular quickly and now are even featured on the Women's Association HK's Facebook Timeline.
P.S. 2: Like too many times before, I couldn't resist my creative urges to experiment a bit the next day. Green & Blue HK Island!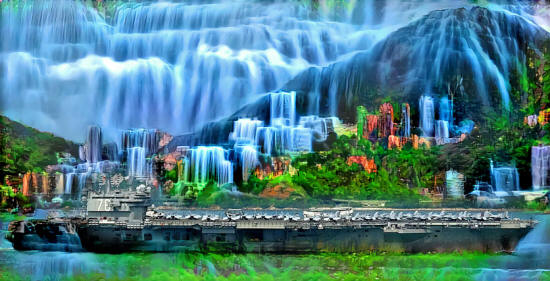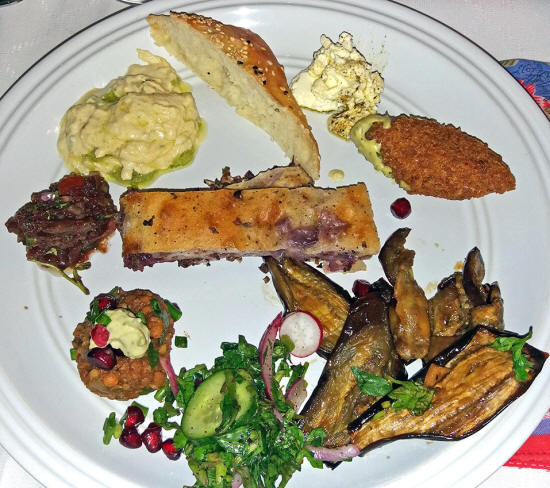 The next day after our veggie brunch in Olive Leaf in Pak Kok, they hosted a similar brunch with similar, fantastic, colourful, delicious food.
Nobody missed meat, not even us omnivores.
They got much better photos than me the day before (see above), so I'm happy to feature their photos instead: BEST BDAY EVER!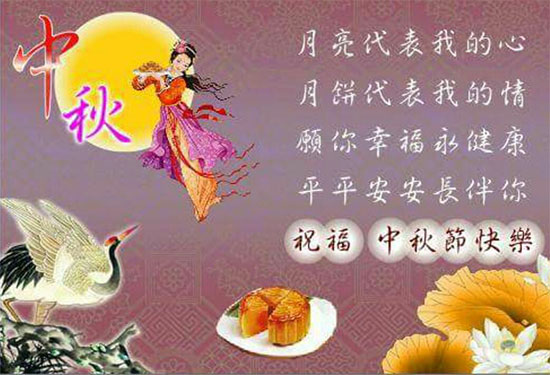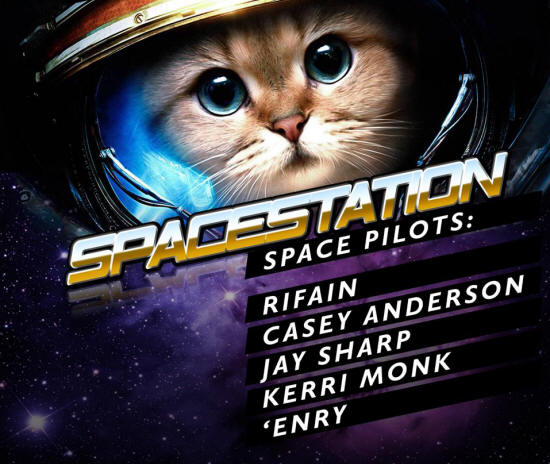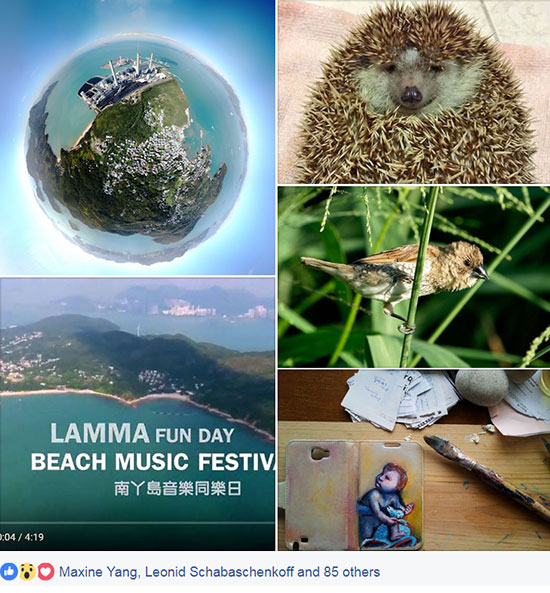 Lamma Spotlights of the Week, Oct 1, '17:
| | | |
| --- | --- | --- |
| PHOTO | | by Tony Ng |
| VIDEO | | by Infinity Productions |
| WILDLIFE | | by Lin Zhang |
| BIRD | | by Peter Kline |
| ARTWORK | | by Dora Tsang |
See former Spotlights ~ Submit your best Lamma photos/videos!
Archives: Lamma Spotlights of the Week I ~ Spotlights II