| | | | |
| --- | --- | --- | --- |
| | Sep 28 - The Lovely Lamma Ladies look great again in the Lamma-zine and Josephine Skelton is a true cheerleader! | | Sep 27 - "I guess my celebrating the arrival of autumn was a bit premature." |
| | | | |
| --- | --- | --- | --- |
| | Sep 22 - Today, I've finally reached the top level of Google's hobby artists, becoming an official Deep Dreamer! | | Sep 20 - "It is 7am on Powerstation Beach. ...remains of a party from the night before...." |
| | | | |
| --- | --- | --- | --- |
| | Sep 16 - Submit up to 3 photos to Lamma Calendar by Sep 17! | | Sep 15 - Beach Cleanup, Floating Tubes, Red Star Rising, DJ Jimbrowski. |
Sep 14 - Dress code: Spacey
Launch location: TBA (open-air Spacecraft during Full Moon).

Sep 13 - Getting carried away with my creative experiments is a favourite pastime...
| | | | |
| --- | --- | --- | --- |
| | Sep 12 - 150sqft micro flats have arrived on Lamma at $5,000/ month! | | Sep 4 - My latest creative experiments with my High Tide @ Fishermen's Pier photo. |
<!/tr>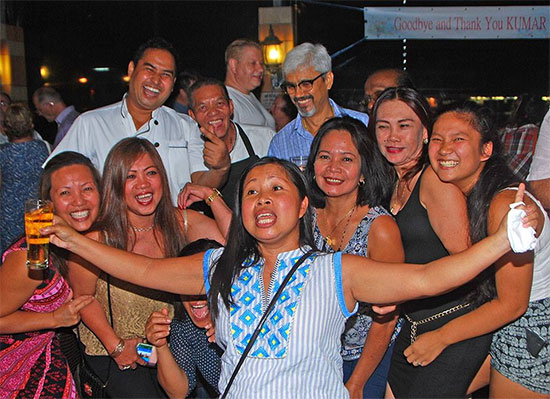 Only 1 year ago in The Waterfront Restaurant & Bar, showing staff, cooks, customers and friends in full-on party mood...
The Lovely Lamma Ladies look great again in the Lamma-zine and Josephine Skelton is a true cheerleader!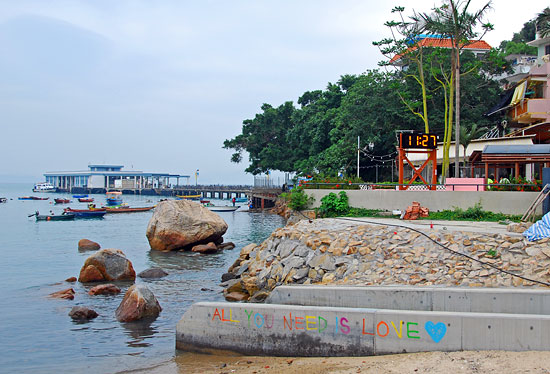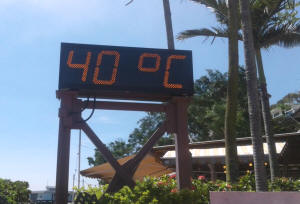 This picture on the right, by Tracy Lockwood, shot today at lunchtime outside The Island Bar, showing YSW's "Monster Clock", got active Facebook discussions and friendly upmanship going. Tracy commented:
"I guess my celebrating the arrival of autumn was a bit premature."
The first thermometer picture I saw today showed 38 Celsius, so I challenged for a higher temperature. Tracy soon posted the above 40 C picture. David K. Clarke added a figure 1 in front, which looked a tad high. Then I replaced the C(elsius) with an F(ahrenheit). 140 F equals 60 C, still very high, but a bit more believable in a doctored picture?
But I couldn't resist my deep-seated, nagging, creative urges to do a bit of additional work, honouring my new "official status" as a Deep Dreamer, trying to make it look even more impressive. A masked merging of several Deep-Styled layers resulted in this HOT-looking picture: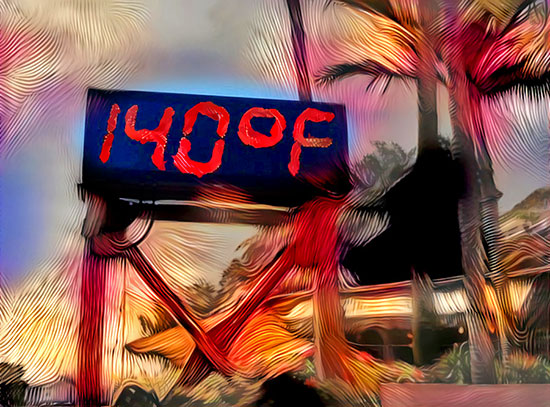 But even the original 40 degrees Celsius seems way too high when looking at the official, lower temperature of the HK Observatory at the same time. They replied to Annie Knibb's enquiry about these record temperature readings.
"The Hong Kong Observatory measures the ambient temperature of certain locations by temperature sensors following stringent requirements laid down by the World Meteorological Organization. This is to ensure achieving representative results when comparing temperature readings at different places.
In brief, it requires the thermometer be placed 1.2 to 2.0m above ground, preferably on grass, inside a shelter which serves to protect the thermometers from direct radiation of the sun and from precipitation. The whole setup should be freely exposed to the sky and wind and not close to trees, buildings and other obstructions. The height above ground is specified because large vertical temperature gradients may exist in the lowest layers of the atmosphere.
The public thermometer in Yung Shue Wan, Lamma is not operated by the Observatory. As far as I know, the temperature sensor is placed inside a smaller radiation shield and mounted on the side of a metal display panel. Direct sunlight due to low sun elevation angle in the morning plus the radiation reflective effect from the nearby metal display surface may contribute to higher temperature readings, particularly on sunny days with calm winds."
So we have a boastful, exaggerating "Monster Clock" here in YSW, made even more boastful and exaggerated by some of us Lammaites! It all sounds like a great fit for Lamma, doesn't it? Impress the arriving tourists with great looks, but behind the scenes, in the back streets, off the Family Trail, it's not quite as wonderful and amazing as the first rural-idyll impressions coming off the ferry might make it look like. But maybe that's one of the many reasons why we Lammaites love living here even more passionately...
P.S. More about these reasons:
6 Things People Don't Understand About Living On Lamma Island (All That Junk HK website)

Today, I've finally reached the top level of Google's hobby artists, becoming an official Deep Dreamer!
Joining this community almost 2 years ago, it shouldn't have taken me so long to reach the required 300 Likes from fellow artists! But I've only become hyperactive these last few days, kind of a creative Attention Deficit Disorder, a real creative obsession.
I've been spending way too much time playing with a few of my favourite Lamma photos, some of them submitted to the Lamma Calendar 2018 (deadline closed last Sunday), like this originally all-green Cable Road photo: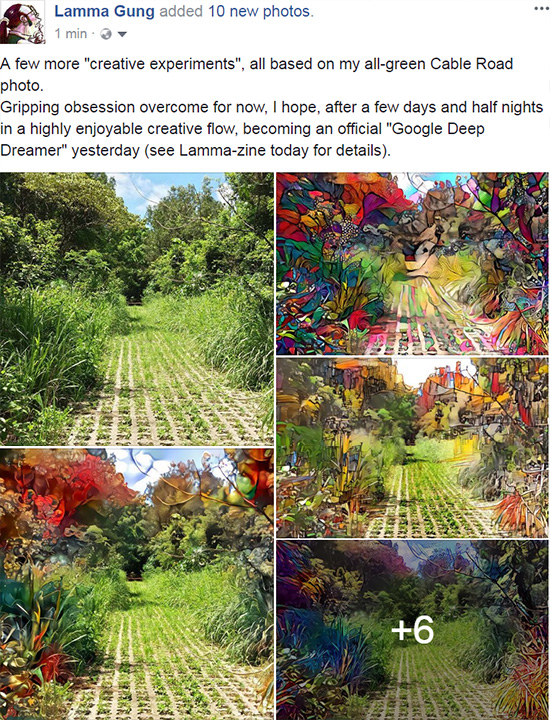 Want to have a go yourself? But beware, this stuff can be dangerously appealing visually and highly addictive creatively! Click below, join freely as a Deep Dream Newbie or get some inspiration from my other stuff: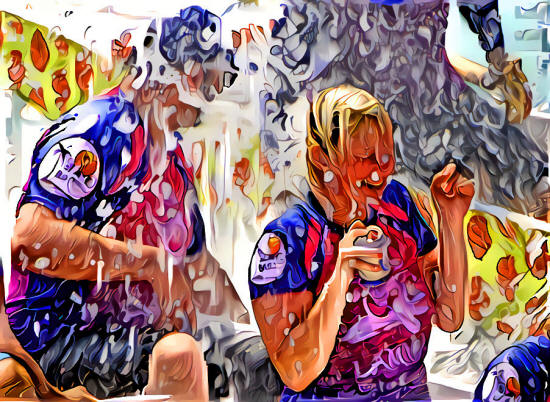 Alice Duncan (who got splashed here after the final of the YSW Dragonboat races a few months ago) outdid herself in joining the Lamma Outrigger race all around Lamma!
Her first-person tale (all illustrations by L-G, created from Alice's Facebook avatar):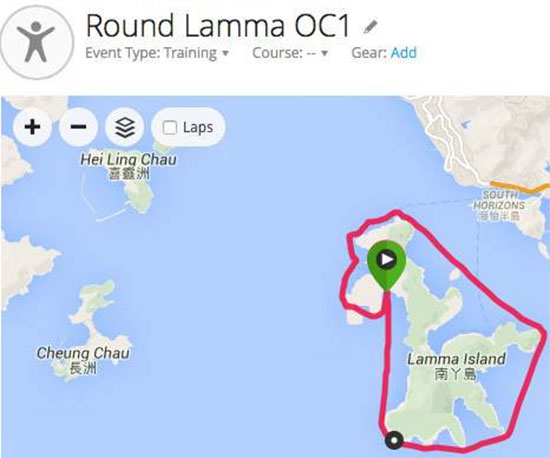 "It is 7am on Powerstation Beach. On the left side sit the remains of a party from the night before, a few revellers are still going. On the channelright, myself and five other fool-hardy Lammaites are rigging The Pure, the lightest OC6 canoe the LOCC have. Charlotte Douglas is dutifully checking that everyone has brought enough water. Brad Tarr is securing the ama. Jose is deciding how many power gels to bring and I am staring out at the ocean wondering, once again, what has possessed me to agree to this.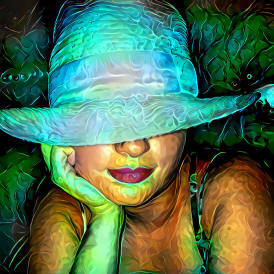 After outrigging for only a few months, I am on my first paddle all the way around Lamma, a good 23 kilometres. The furthest I have ever done before is 16 and today is already blisteringly hot at only seven o'clock, so I have a few apprehensions, but try my best not to show them. Everyone else in the boat is an old hand at the sport, so as the rookie I want to pull my weight.
Once the boat is rigged Brad, our steer, talks us through the route. "Stretch at the Powerstation, then we'll have a break when we're halfway down the channel... we have not planned a huli (capsizing the boat), but if we do the balers are here, here and here... spare paddle is tied on... take a water break if you need one". I admire Brad's talent of sounding so upbeat and motivational even when talking about banalities like lifejackets. I am in seat five which is the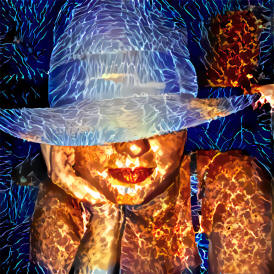 last seat before the steer. Some paddlers refer to them as a powerhouse and some as a decorative accessory. I like to think I'm the former, but we shall see how I feel at the halfway mark. We push out the boat and hop in. Brad calls "paddles up!" And we're off. Skating over the water looking like a giant insect. I can actually hear my dad's voice saying, "well, you can't go back now, girl".
Stopping to stretch at the Powerstation and all I can focus on is the heat. Even with my Pot Bellied Pigs cap on, I am having to squint, although mercifully I am dressed properly in a high necked race shirt this time, unlike at the VRC race two weeks prior where the cross strap of my sports bra left me branded with a giant X across my back.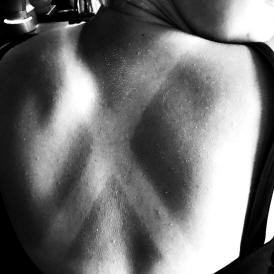 [Editor: Alice on Facebook: "The spoils from my first ever outrigger race.
#outrigger #raceday #rookie #tanlines #paddletan #xmarksthespot"
Claudia Tarr and Jess King zip past us on surf skis, making an incredibly difficult and precarious sport look utterly effortless.
Back in our own boat we have started up paddling again. Once out of the Powerstation and around Pak Kok we're in the Lamma Channel. The water is perfectly flat, save for the occasional wake coming from a passing ferry, one of which does actually cause a moment of panic when the ama pops up before being immediately forced down again by Mark in seat four. The major issue on this stretch is that the sun is directly in front of us which makes it difficult to see. A good outrigger stroke shouldn't make too much noise, so I am very reliant on watching the paddlers in front of me for keeping my stroke in time with the rest of the boat, which is not easy when there are a million megawatts being beamed directly into my eyes. And yet, I persist.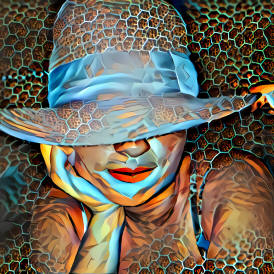 We take another short break about halfway down the channel and I have a few moments to enjoy the beauty of not just Lamma but also Hong Kong Island and Ap Lei Chau. I can even make out the sweeping lines of Ocean Park high up on the crest. From where I am it looks less like a theme park and more like the skeleton of some enormous mythical beast. I wish I had brought a camera with me.
We keep pushing ahead at a steady pace. This is a recreational paddle and our goal time is two hours and thirty minutes so we're taking it relatively easy. We continue on and on till the point where Claudia and Jess are waiting for us. We all agree that it is ridiculously hot and jump into the surprisingly cool water. "We're halfway" says Charlotte reassuringly. Halfway. Easy, I can definitely do that again, no problem!
As we round the second point and traverse along the eastern coast of the island I am struck again by the stunning vistas this island offers and it reminds me of how incredibly lucky I am. That and how life is weird. A year and a half ago I was bartending in sleepy Cambridge,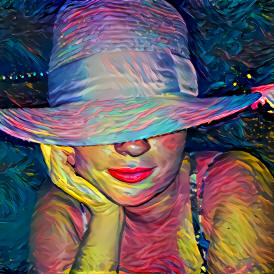 not doing an awful lot of anything. Now I am waking up early to paddle in Polynesian canoes. I remember Jess telling me on the subject of long distance paddling that every time you change direction you find yourself in new waters and think it's a rather apt metaphor for life generally.
But beautiful as this side of Lamma is, it is also cruelly deceitful as many of the bays and beaches look very similar. After this one I reckon we'll be back at Tai Tam bay. Nope, OK, the next one. The one after this. On and on. The mountains are starting to feel endless and my arms and core are aching. But energy is like toothpaste, you always have a little bit more and when Brad starts to call for some full power paddling I find it invigorating. And with the added bonus of having the sun behind us and even a little breeze my spirits feel lifted.
Eventually the Powerstation looms into view, one chimney stack at a time. This creates the very false impression that you are nearly there. In fact, you are about seven kilometres away. We take another break. I swing my legs over the ama side and dip my feet in the water and Brad very sweetly lets me have a bite of chocolate brownie.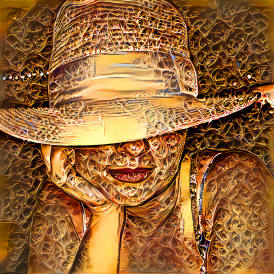 Finally, we galvanise and we focus. This is our last push. The very last stretch. It's a cruel trick your eyes play when you can see the beach you started off from and even though you are pushing as hard as you can it seems to come no closer. You are sweating and in pain, your hands hurt, your muscles are screaming, you can't see and the whole thing feels hellish. Then out of nowhere the beach arrives, Brad shouts the blessed word "let 'er run!" And you can set down your paddle and breathe.
Two angels in the form of Jenny Fulton and Megan Tanner have stayed behind after their own session to help us de-rig and put away the boat, which is lucky because after getting out the boat I realise I am walking like a newly born foal. "It was your first go-round-Lamma, right? How was it?" Jenny asks me. "Amazing" I respond, a bit dizzily.
I was too tired to respond properly at the time. All I could think of was a nap and some chicken wings from Lamma Grill with a draught of Hong Kong Bastard. So I will respond properly here.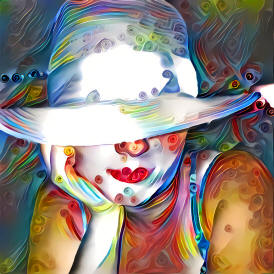 It was amazing, but it was also
Painful
Exhausting
Social
Introspective
It was a real teachable moment for me. Reminding me that I often tell myself I can't before I've even tried, but how when I don't, when I'm a little bit brace and say yes, I will get in this boat, or join this team, or fly to this place, the best things in my life have come from that. I am going round again next Sunday, hopefully faster so probably with less time for epiphanies and such, but I doubt I will forget my first paddle around Lamma for a long while.
P.S. Photos from a former "Around Lamma" race...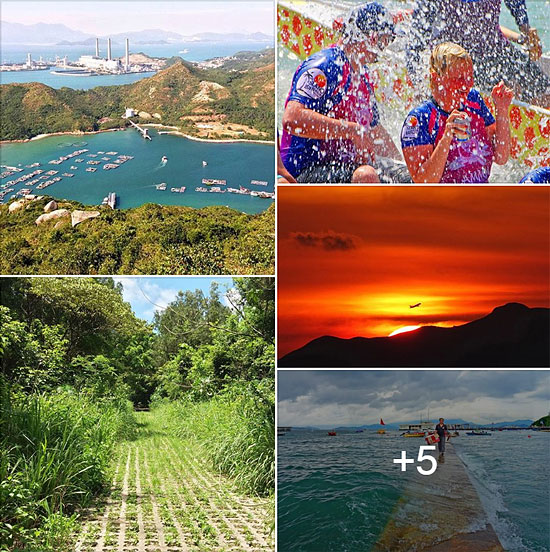 Any photo in my set above you'd like to see in the yearly, printed Lamma Calendar 2018 for charity?
Yes? No? You shot much nicer photos, we hope!
Submit up to 3 photos to Lamma Calendar 2018 by Sun, Sep 17!

Sat, Sep 16

Floating Tube Cinema @ Powerstation beach

Sat, Sep 16

D.J. Jimbrowski @ Just Kitchen Rest.

Sat, Sep 16

Beach Cleanup @ Powerstation beach

Sat, Sep 16

Red Star Rising @ Lamma Grill

More events and happenings on Lamma Island...

Lamma Book Club writes:

During the Mid-Autumn break:

SPACE STATION

A space station, also known as an orbital station or an orbital space station, is a spacecraft capable of supporting crewmembers, which is designed to remain in space for an extended period of time and for other spacecraft to dock.
A space station is distinguished from other spacecraft used for human spaceflight by lack of major propulsion or landing systems.

Orbit height: 400 km
Speed on orbit: 7.66 km/s
Call sign: Space, Station
Width: 325.5 m (1068 ft)
Pressurised volume: 931.57 m3 (32,898 cu ft)
Atmospheric pressure: 101.3 kPa (29.9 inHg; 1.0 atm)

Date: October 4th
Take-off: 10pm
Back to Earth: 6am
Music: Electronic, Techno, House

Dress code: Spacey
Collision damage: 100 HKD
Launch location: TBA (open-air Spacecraft during Full Moon)

Click above for more of my "creative experiments" and comments...

Which of these experiments should go on the "Lamma Smiles" page of the Lamma Calendar 2018? Click to vote!

And enter your own passport-size photos for this page; plus the monthly calendar pages now!

Calling all Lamma photographers! Deadline looming: Sun, Sep 17!

Peter Bolt (left in the picture) writes:

"I feel like Nick and myself have surpassed the speed of light and quantum-leaped into the infinite parallel dimension wielded by Master Lamma-Gung...
A Most Excellent Adventure!"

150sqft micro flats have arrived on Lamma (combined kitchen & bathroom, at $5,000/month!), according to this property agent window on YSW Back Street.

Click for a discussion (closed, uncensored group) and the usual long-term lament about rapidly increasing rental costs all over Lamma.

My latest creative experiments with my High Tide @ Fishermen's Pier photo (click above to enlarge).

Celebrating the approaching end of a summer full of amazing sunrises/sunsets with a few of my little creative experiments: