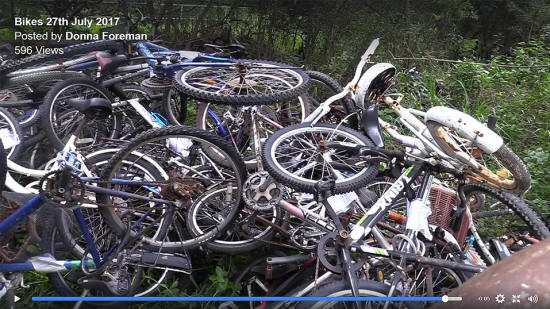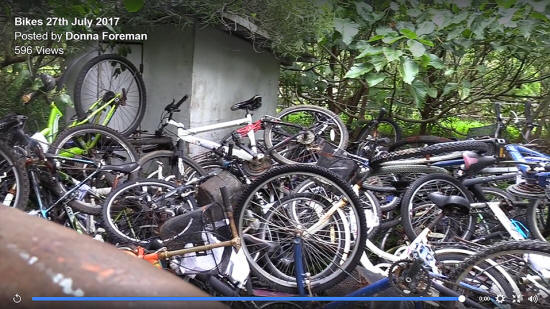 If you'd like to know what happened to your and your friends' missing bikes, parked till today in the YSW Bike Park, and where are they now? Click above...
P.S. plus another bike clearance on Aug 10...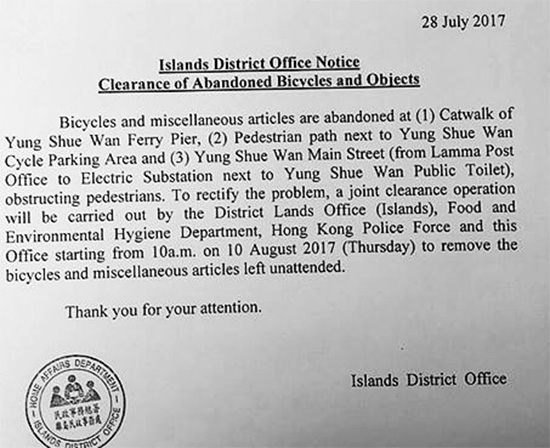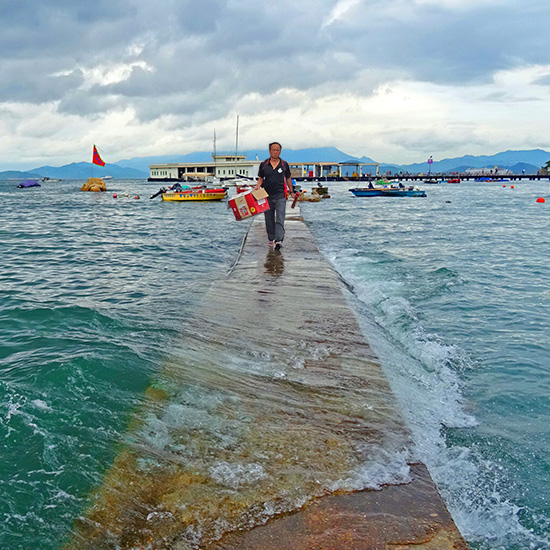 Highest tide of the year, this morning @ Fisherman's Pier. Global warming and rising sea levels in action?
Just a split second after this photo, my sneakers & socks got flooded and drenched as well... But it seems well worth it, a small sacrifice to get this candid shot of the completely unfazed Lamma fisherman.
Facebook Reactions and comments started to flood in, like the tide above, within minutes of me posting this photo! Even some of our really good local photographers liked it. ;~}
Within hours, this photo attracted 157 Facebook Likes, 36 Wows, even 12 Loves, a total of 205 Reactions so far; plus 15 shares and 32 comments; plus an additional 46 reactions in the Lamma Island Hong Kong group.
This is definitely one of my most popular photos so far. Nice. Maybe I should submit it to the Lamma Calendar 2018?
Photo submissions starting soon, after the summer break, to become available for charity at the Lamma Fun Day 2017!
---
P.S. Just got the automatic pop-up below on my Facebook Timeline:
This photo above pushed my total Likes so far over 30,000, up 1,000 in >1 month. Nice to get all this feedback on my photos; it helps to improve my still quite rudimentary photography skills.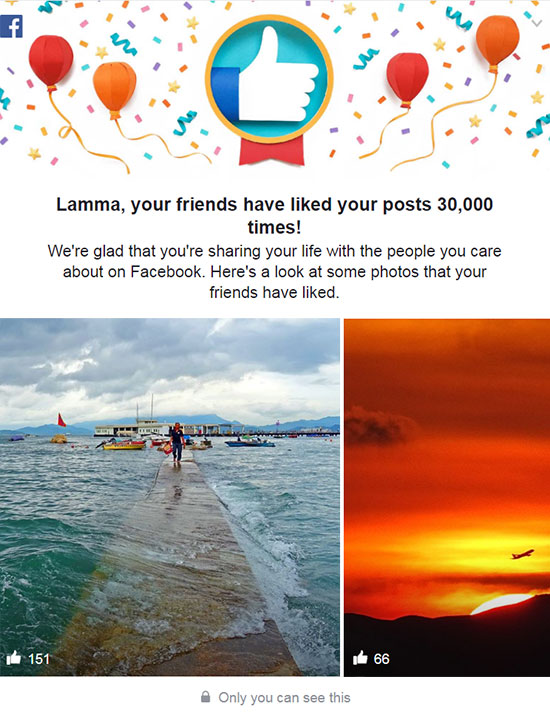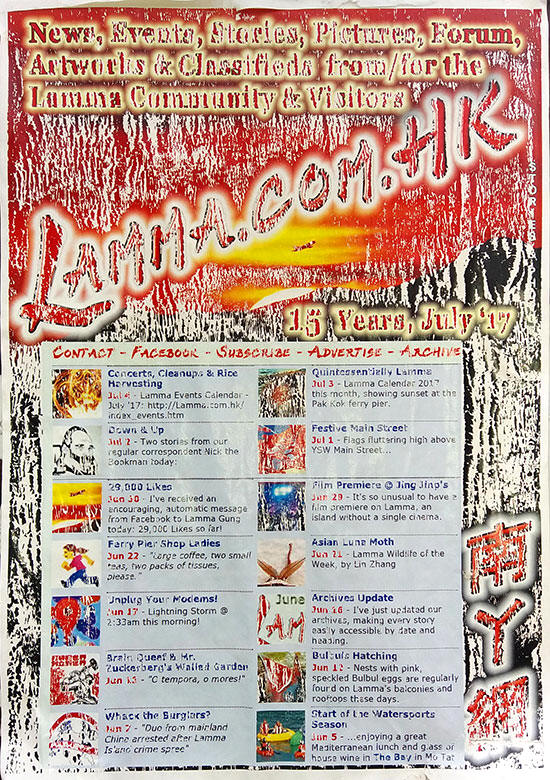 This is what happens to a color laser-printed poster after a few weeks on a rain-lashed, open-air billboard.
It all started as a little local phpPBB forum 15 years ago, see below. It has grown now into 61,671 posts (classifieds not counted) and this entire website with thousands of Lamma-zine stories, 15 years of events, photo/multimedia galleries with tens of thousands of photos, etc.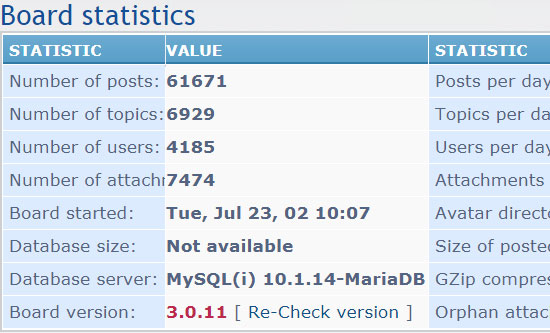 Is it high time for a complete overhaul, technically and design-wise, a major relaunch after the summer holidays? Maybe, perhaps...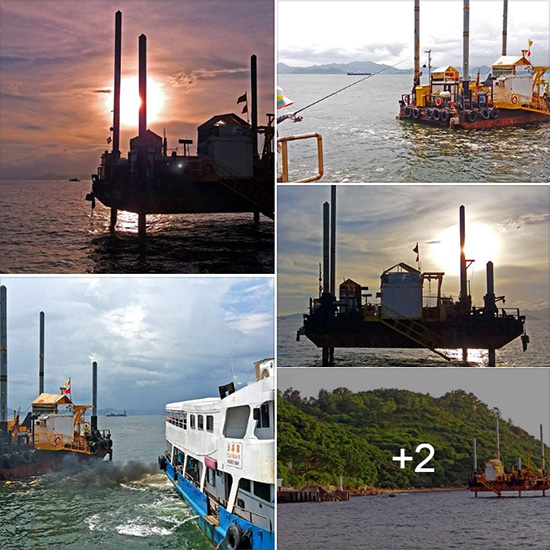 What is this contraption that appeared today just off the Pak Kok ferry pier? I took a few smartphone snaps...
CEDD replying to my enquiry a few weeks ago:
"This Office is planning to reconstruct the Pak Kok Pier on Lamma Island. The proposed pier will be a structure extending from the existing pier and provide alongside berthing.
The project is now at planning and preliminary design stage. Subject to the completion of the pre-construction work and availability of funding, it is striven to commence the works tentatively in late 2019 for completion in 2021.
To facilitate the design work, marine ground investigation works will be carried out in the vicinity of the existing pier from mid July 2017 for about two months. Please note that there are no links for this project."
A close-up while passing by on the ferry, showing the marine site investigation boat transforming into a raised platform: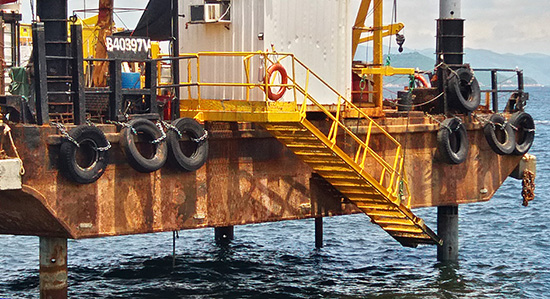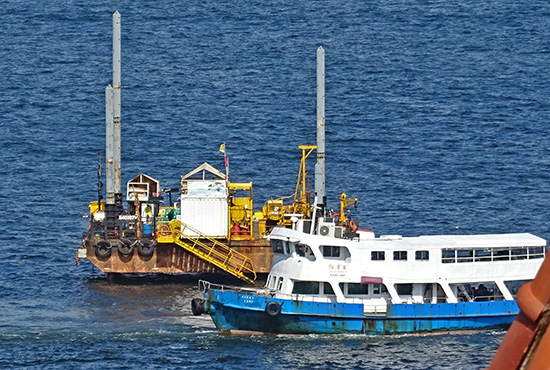 One more picture, shot from my flat's rooftop. Is this a new exit ramp for ferry passengers?
More pictures to follow soon, hopefully together with a sunset like this (zooming out from the very same vantage point above):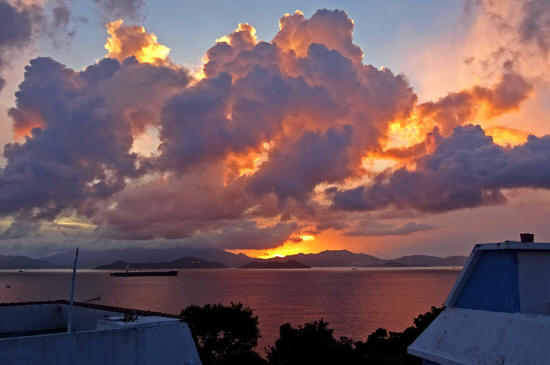 P.S. Just in case you're wondering why the HK Govt. is finally getting serious about rebuilding this very dangerous ferry pier, have a look at this Lamma-zine story, 1 year ago.
Local pressure on the Govt. can get results, but only if it's applied by the "right" people and if they are very patient:
Lamma VIPs @ Pak Kok Ferry Pier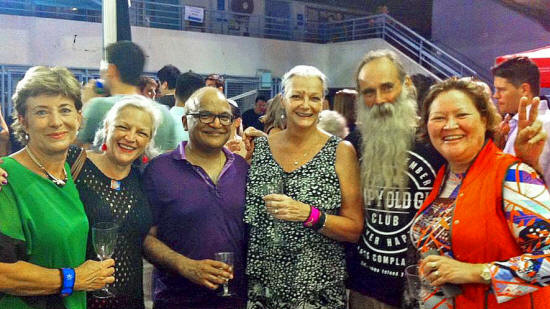 Excerpt from our regular reviewer Nick the Bookman latest work, adding to his Magnus Opus, DOWN & UP:
"So heartfelt thanks to One and All. You're on The Roll Of Honour. You all reaffirmed my belief in the niceness of Lamma folk. Willing to rally around. Year after year. Marilena and I both love living here. It's a great community. Look after the children is Rule One. No kids. No future. There are great support systems in place.
Above all: Lamma is Safe. Which is becoming a scarcer value globally. I've started coming out of my depression and am re-thinking my decision not to go to the Island School Reunion..."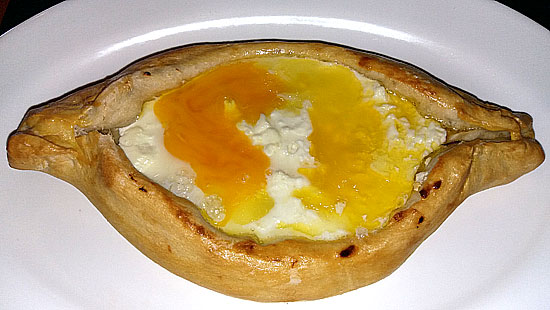 Khachapury, a Georgian specialty, kind of a pizza with very soft scrambled egg topping for dunking, was enjoyed for late lunch in Just Kitchen in YSW yesterday. Georgian specialties in a Chinese fishing village? Wonders Never Cease, as my former
One of the very few restaurant in all of HK with any specialties from former Soviet republic Georgia, original home of restaurant manager Sam, who wrote down the dish name for me.
HK's rare Russian restaurants sometimes have a few Georgian specialties, but reviews seem mixed.
Here's a fine SCMP story about Georgian cuisine:
"Ajarian Khachapuri, perfect wet-weather food. A cross between a canoe-shaped pizza and naan bread, it arrived awash with cheese and on the top wobbled an almost raw egg, swimming in a pool of butter."
Yes, that's a perfect description of my lunch yesterday!
Looking forward to Sulguni Rolls, Pkhali, Veal Chakapul or Pork Odjakhur in our Just Kitchen in the near future, I hope?
Delicious their Khachapury below was, taken home the leftovers were, and yummy they were, even after reheating...

Big excitement yesterday in our village of Yung Shue Wan which is usually quite sleepy on a hot summer weekday afternoon. During his daily #30for30 YSW beach cleanup, Robert Lockyer discovered an unexploded, 1-foot-long naval artillery shell on the beach just behind The Waterfront Bar & Rest.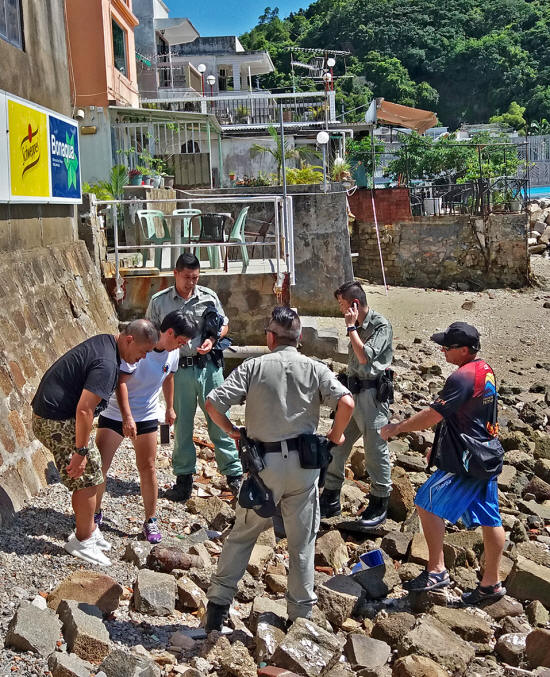 Police has been informed and they brought in officers from Explosive Ordnace Disposal Bureau to check out the potential danger posed by this artillery shell from World War II. I tagged along with the Lamma Police Chief Rachel (in casual attire) and the police officers. Robert writes:
"Police said it was safe and less than 1% chance of going off as the top (fuse) and inside had corroded and washed clear over the years. However EOD (bomb squad) removed it anyhow just to be safe."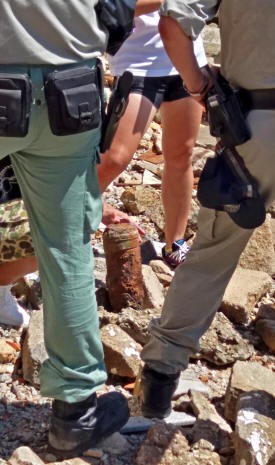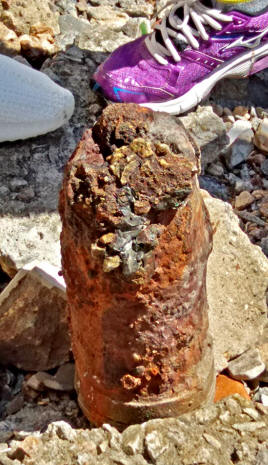 Apple Daily has been informed (not by the Lamma-zine) and put a little breaking news video online almost immediately: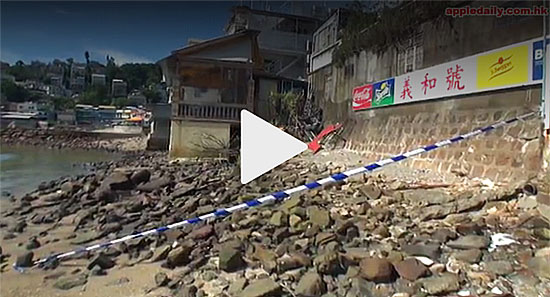 P.S. Lamma-zine stories re: 2 former bombs/shells found on Lamma beaches:
2003: Power Station beach
2012: Mo Tat Wan beach

This morning after 5:48am.
Get up early, Lammaites, and get on the rooftop of your Village House or some other high-enough location, it might well be worth it!
Best sunrise/sunset views of the year these few weeks!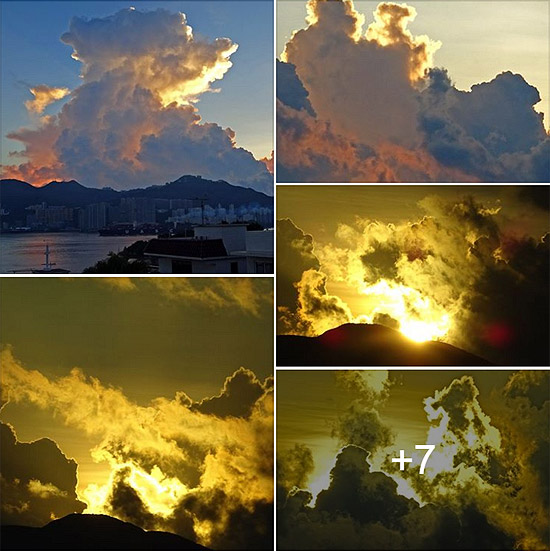 P.S. One more sunrise album?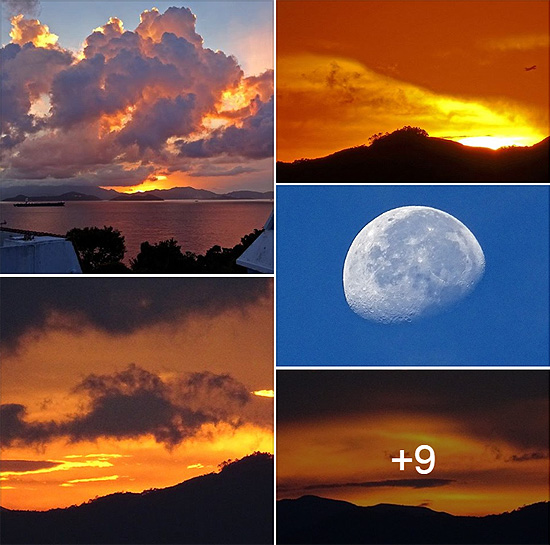 Liao Ning Aircraft Carrier leaving HK this morning, viewed from end of Cable Road, Pak Kok. Click for more pics and comments: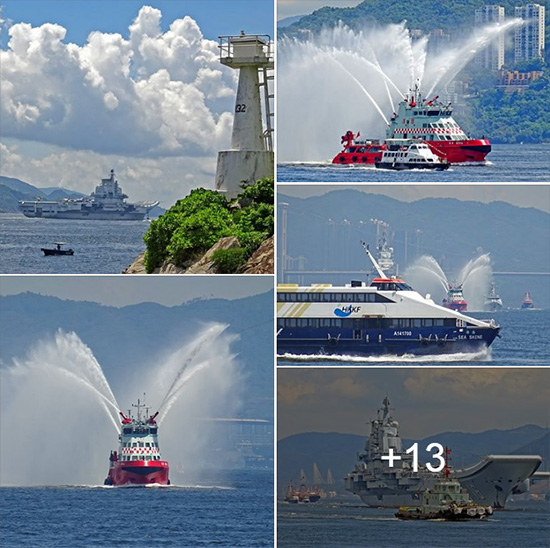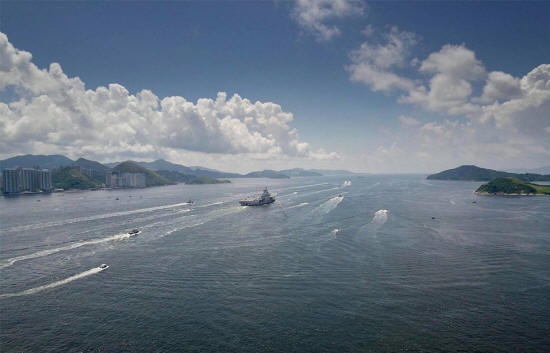 Goodbye photo shot from the drone live feed that the Lamma policeman and a friend are watching above. Typically Lamma?

Congratulations to HK Electric for adding yet another 2 awards to their fast-growing collection! They were so pleased about these awards ("beaming with pride") that they issued one of their very informative press releases:
HK Electric Shines in International Competition on Second Life for Retired EV Batteries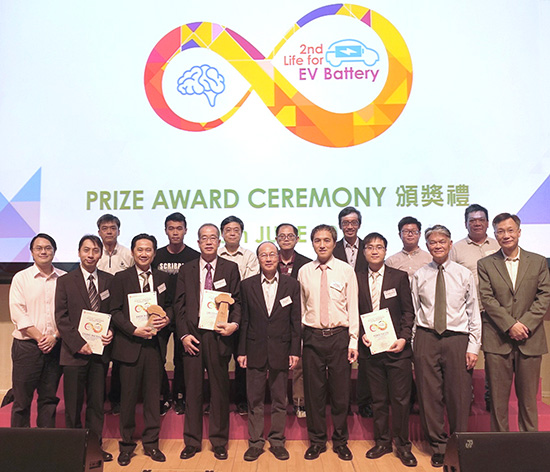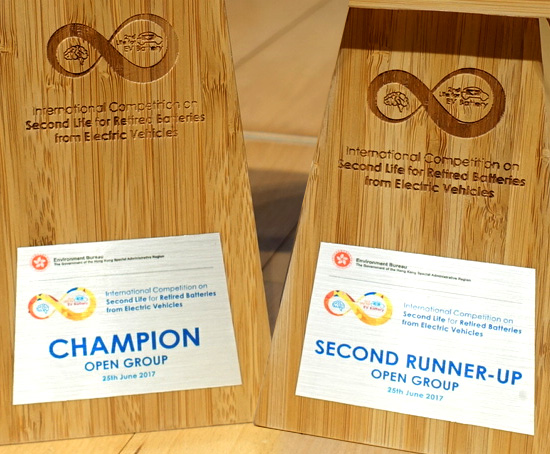 "Two HK Electric teams have won the first and third prizes in the Open Group of an international competition involving the use of batteries from retired electric vehicles (EVs).
Organised by the Environment Bureau, the competition on Second Life for Retired Batteries from Electric Vehicles was the first ever held in Hong Kong. The winning team's proposal on a hybrid battery energy storage system for an off-grid solar power system on Po Toi Island also won the Best "Viability" Award and the Best "Value & Impact" Award.
Managing Director of HK Electric, Mr. Wan Chi-tin, was beaming with pride when he noted that the two Company teams were the only local teams among the five finalists."
---
P.S. 1: There's a solar power storage system on Lamma's sister island, Po Toi.
I've just learnt this from the press release above ("The Project Division of HK Electric and PolyU researchers joined hands to study the application of retired EV batteries in the solar power storage system on Po Toi Island.").
Got to investigate soon...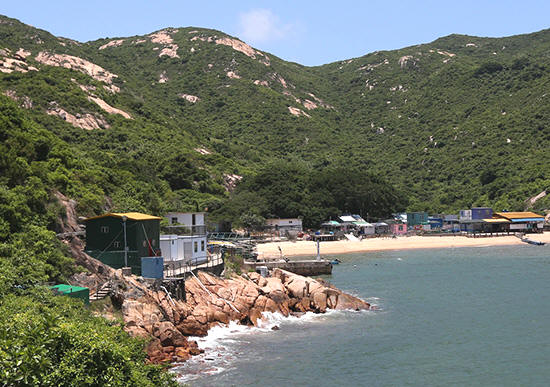 P.S. 2: HK Electric's e-Bill and Autopay Promotion is still running. Sign up for a cash incentive and lucky draws.
P.S. 3: We're organising another Visit to the Lamma Power Station for Lamma residents, after a break of a few years:
Sign up for this week-day-only, age 15+ tour next month.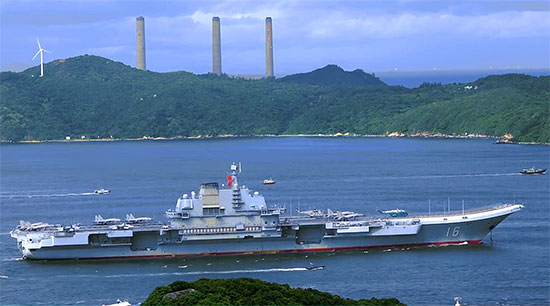 I've been w

atching the Chin. aircraft carrier Liao Ning pass through the Lamma East Channel, zoomed in from my Pak Kok Village rooftop. Click for photo album and much more info: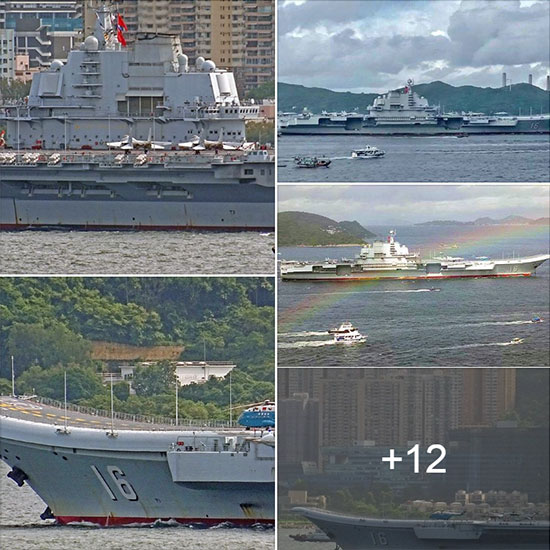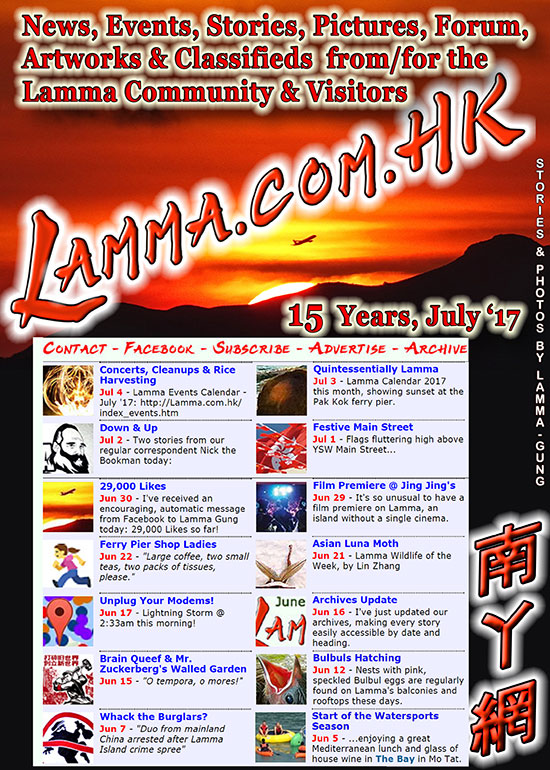 Print posters for North Lamma... Want to get some?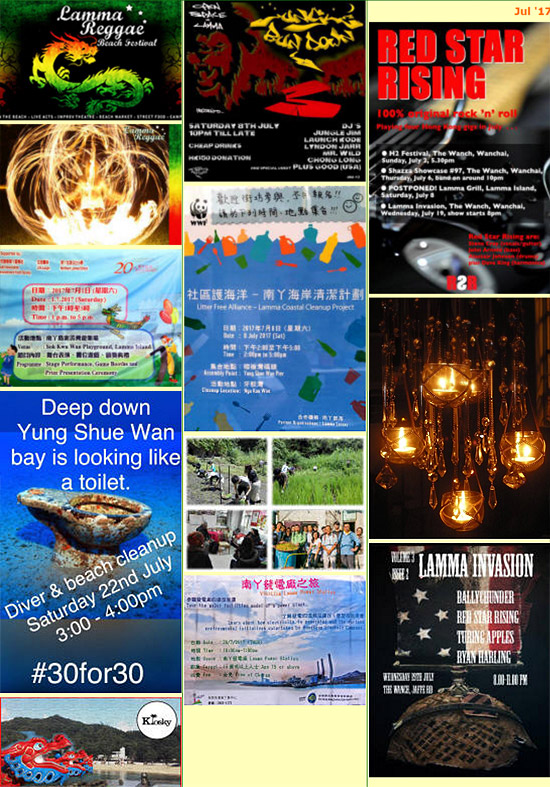 Lamma Events Calendar - July '17: http://Lamma.com.hk/index_events.htm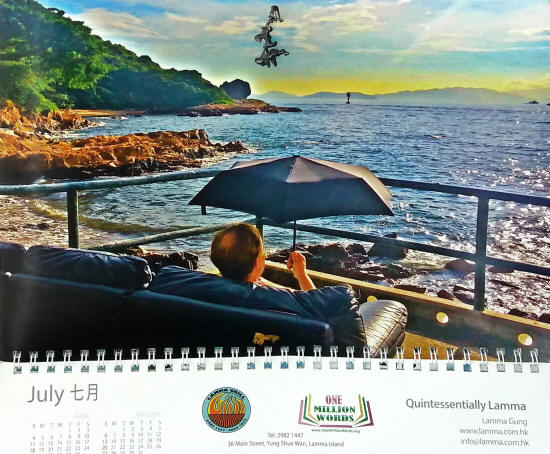 2017 Lamma Calendar page this month, showing sunset at the Pak Kok ferry pier. Somebody left an old couch at the pier and my neighbour, The Mysterious Mr. B, sax player from Thinking Out Loud days (one of the many bands of ex-Lammaite Chris B of Underground), took the opportunity to admire the sunset, a very popular pastime at the sunset-facing North Lamma piers and many a local rooftop.
I've been taking this quick smartphone snapshot, after convincing Mr. B to pose for me on the couch, and the rest is (Lamma) history now, published for posterity in the official 2017 Lamma Calendar. All soooo Typically Lamma, in my humble opinion...
The main organiser behind this yearly charity project...
"...is happy to announce that the calendar has raised HK$42,500 so far this year. Donations of $14,166 have been submitted to the three beneficiaries; The Child Welfare Scheme (CWSHK), Lamma Animal Protection (LAW), and One Million Words."
By the way, the Lamma-shaped silver pendant, top middle of the calendar, is part of the hanger I use for the calendar; cast locally by a jewelry maker.

Two stories from our regular correspondent Nick the Bookman today:
"So heartfelt thanks to One and All. You're on The Roll Of Honour. You all reaffirmed my belief in the niceness of Lamma folk. Willing to rally around..."