| | | | |
| --- | --- | --- | --- |
| | Mar 11- So many Lamma-based events from today till Easter! Click above for all events that have a Facebook page. | | Mar 10 - What did you do with your old, dried-out Christmas tree? |
| | | | |
| --- | --- | --- | --- |
| | Mar 8 - HK Electric's community care programmes, has reached out to more than 7,500 single elders on HK and Lamma Islands. | | Mar 7 - I still can't stop Deep-Styling some more recent photos! The "Lamma Boards" exhibition started it all! |
<!/tr>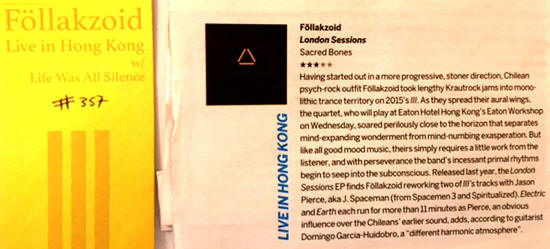 Another original, wondrous, mind-expanding review from our "Living Lamma Legend" Nick the Bookman, edited & expanded by little old me, L-G:
"UFOs vs. 2 Gigs. ~ by Nick the Bookman"

HK Flower Show in Victoria Park today on opening day.
Seeing the huge, annoying hordes of photographers in earlier years, I left my own camera at home again this year. Only a single smartphone snapshot during several hours of exploring this camera, err, flower show, see above!
It took quite a bit of self-restraint to simply admire the flower/plant displays and NOT take loads of photos. I enjoyed myself even more and quite peacefully, not worrying about getting the "best" shots of the "best" displays with heavy and large professional camera equipment. Instead, how about recording just the very best not in your memory card but in your own brain's memory?
I'd highly recommended to explore leisurely, it's mostly an absolute visual delight, full of little creative bliss moments. As long as you don't mind trying to avoid and circumnavigate loads of smartphone cams, professional cameras, tripods, huge lenses, equipment back packs and hordes of careless photographers...
http://www.hkflowershow.hk/en/hkfs/2018/index.html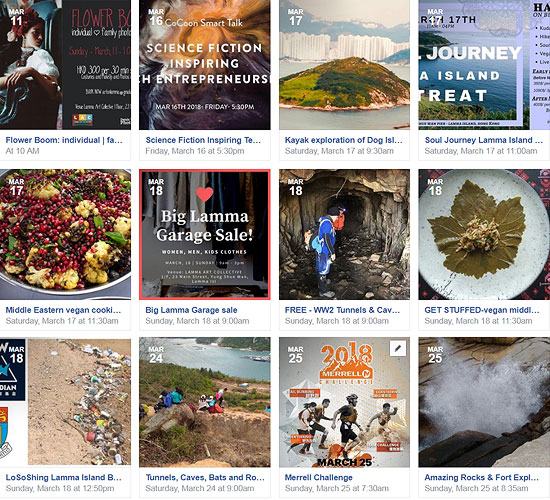 So many Lamma-based events from today till Easter!
Click above for all events that have a Facebook event page,
or click here for a complete list of public Lamma events I'm aware of.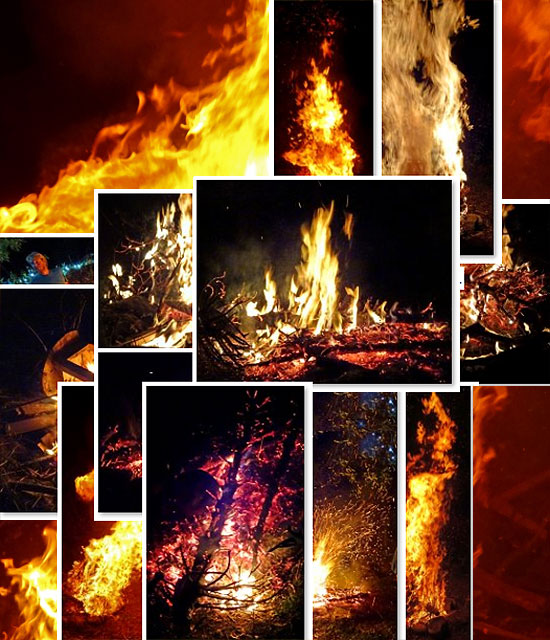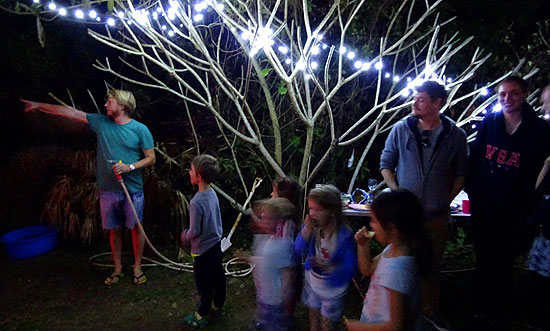 What did you do with your old, dried-out Christmas tree?
In Pak Kok Village, we organise a yearly party of burning them on a bonfire, while sipping a glass of wine and nibbling on hors d'oeuvres snacks, while meeting old and new neighbours.
Thank you, Tom & Jenni for a joyous, fiery party for neighbourhood families. 8 sap-filled, dry real Noble Fir trees (sold and home-delivered to all of us for an incredibly low price by Jenni) flared up like matches, several metres high:
P.S. Our Christmas tree in happier days, bringing it home from the Pak Kok ferry pier on my bike and on our home's balcony, pre-decoration: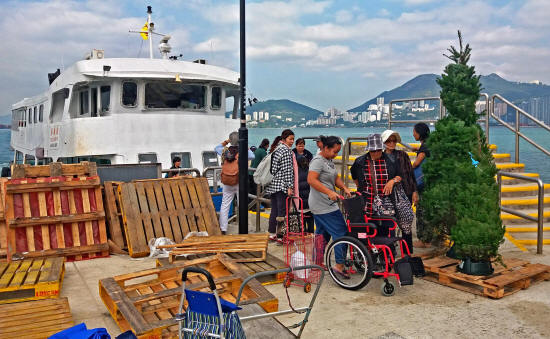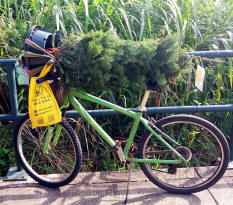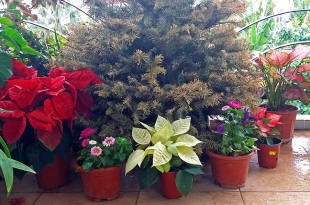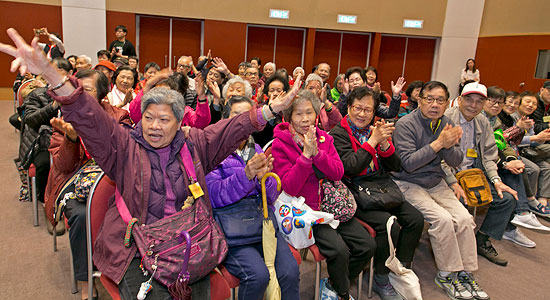 "'CAREnJOY', one of HK Electric's community care programmes, has reached out to more than 7,500 single elders on Hong Kong and Lamma Islands since it was launched under a different name in 2008.
Through home visits, carnivals, electrical safety talks and gatherings, the programme aims to drive home the message 'Don't shy away from bothering others', encouraging single elders to reach out for help when needed.
Speaking at today's (8 March) 10th anniversary celebration, Operations Director of HK Electric, Mr. Francis Cheng, said: 'Commitment, undivided focus and open-mindedness have always been key to our community programmes.'
'Thanks to suggestions from our project partners, the purchase of bulky items, such as rice and cooking oil, and simple electrical inspection were incorporated into our home visits. Last year, we began holding district-based electrical safety talks and gatherings which enabled us to reach a bigger audience in the community. This year, we expect to bring warmth and joy to more than 2,100 single elders,' Mr. Cheng continued."
Recognise the 3 people above on stage? In the right picture, NOT the left picture:
All of Lamma's 3 District Councilors: 2 Rural Committee Chiefs (South and North Lamma), plus well-known Lammadonna, of course. For the full media release:
HK Electric Brings CAREnJOY to More than 7,500 Single Elders

I still can't stop Deep-Styling some more recent photos! The "Lamma Boards" exhibition in the LAMMA ART COLLECTIVE started my latest silly obsession, err, creative endeavour!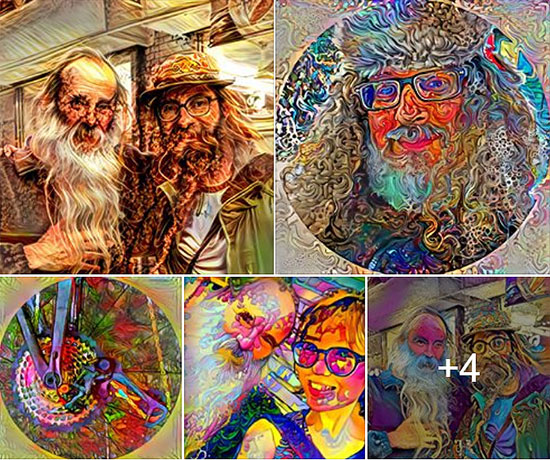 Some more deep-styled photos in my Google album...