Their extensive, detailed, modified plans to build a high-class marina (large enough for 100m superyachts), luxury housing development and a 6-star resort hotel, all in southernmost Lamma's Tung O Wan area.
So this HK$10 billion+ project by the Mainland's Agile Property group is sleeping for now, to be awoken as soon as the prevailing political climate will shift, becoming more welcoming and less hostile to their huge plans for southernmost Lamma.

July 4: Transition Coal to Gas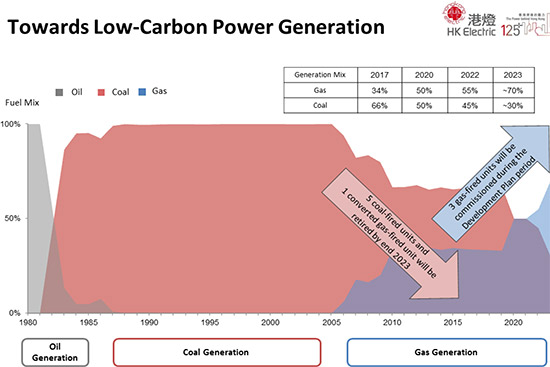 "3 July 2018 - HK Electric announced today a capital expenditure of HK$26.6 billion in the next five years to build the infrastructure required for the transition from coal to gas generation in order to increase the proportion of gas-fired generation, while continuing to provide a highly reliable power supply and excellent services.
HK Electric is pleased that its 2019-2023 Development Plan has been approved by the Executive Council today, said Managing Director Mr. Wan Chi-tin who pledged full support for the Government in combating climate change and improving local air quality.
Under the new Development Plan, HK Electric will invest HK$16.2 billion (see table 1) in projects related to power generation, which accounts for 61% of total investment. A large part of it will be used to build the new gas-fired units and associated facilities required to replace the retiring coal-fired units...
...However, following two years of substantial special rebates in 2017 and 2018 - "Special Rent & Rates Rebate" and "Special Fuel Rebate", there is no room for HK Electric to provide the same in 2019. These two rebates will be reduced from 20 cents per unit of electricity in 2018 to 4.6 cents in 2019, with the shortfall of 15.4 cents to be reflected in the 2019 tariff.
Mr. Wan explained that though the reduction of permitted rate of return will lower tariff, it could not fully offset the impact of the substantial reduction in the two special rebates. As a result, there will be a rebound in 2019 net tariff by 7.6 cents per unit of electricity, from 112.5 cents in 2018 to 120.1 cents in 2019, representing an increase of 6.8%."
SCMP stories about the new tariffs:
Hong Kong households can expect electricity bills to rise by 1.9 per cent next year
Hong Kong officials plan to give consumers HK$8.7 billion helping hand to pay electricity bills over next 5 years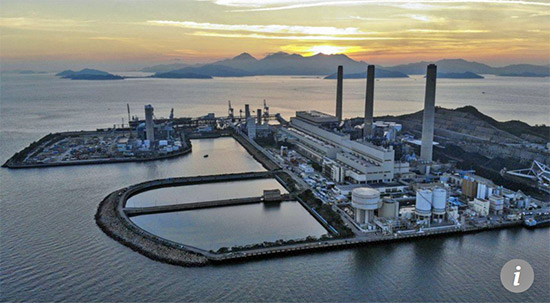 July 3: 1,000 Members!

I've just approved Member #1,000 into the Lamma Island Uncensored group yesterday night, being one of several moderators. Congratulations to my Facebook/real-world acquaintance Betty Hopperstad!
This Uncensored group is the fastest growing Lamma-related Facebook group; it just took a few days more than 1 year to reach 1,000 Members!
I've asked Betty Hopperstad for a few words for the Lamma-zine:
"If someone had ask me in years past where I might land in retirement, Hong Kong was not even on my radar, let alone, Lamma Island. Then, in the early 2000's my son, David Kramer, moved to HK with his work and, thereafter, found his way to Lamma.

Fast-forward… I now have two grand-children.

So,So, when I retired from my faculty position in 2014, from Napa Valley College, in California, I made Lamma my home as well, for one-half of the year, Sept. through March. The other half I'm in the US.
I have grown to love Lamma, with her majestic, sometimes magical, and often other-worldly nature… all in spite of her many jungle creatures!

I miss Lamma when I'm away. This year will be my 10th year visiting and now living, part-time, on the Island. See you all again in September!"

July 2: What's Happening in July?

A full events calendar at Lamma Art Collective for the month of July:

Colin Clarke of The Blue Goose Tavern writes:
Something precious has been taken
So young, my baby bird,
Why is God so cruel sometimes?
Coz this, she didn't deserve.
2 and a half years we got to know
Each other, it's been really great!
But for reasons we will never know
He's taken our little cell mate.
You showed us much love, you gave us much fun.
You watched over me, you watched over mum.
There were things you hated, and things you liked
And you'd soon let us know, by giving us a bite!
You'd lay down in your cage with your feet in the air.
People come running after having a scare.
She'd just had a bath, sung a song and good filling.
But scares turned to a smile, coz she was just chillin'.
We laughed at the stupid things she's done.
The trust that she gave us, was second to none.
She'd watch me at work, serving drinks to the thirsty,
Knowing if she sat quietly until about 10:30,
she'd be rewarded her freedom, to come sit on my shoulder
For an hour or so, before I take her to a colder
Room, where she'd sleep, and at the end of the day
I'd come up and we'd chat and giggle and play.
But now she's gone, and boy, did I pray!
She got this fucking cancer, and it took her away.
My prayers for her healing, we're never answered
By the bloke in the sky, the bloke that I thought would
Give my baby a chance, and sprinkle some life dust
To bring more joy to her friends who'd spend long nights with us.
Thought he'd help me coz we didn't think he'd choose
To end her young life, why'd he take baby Booza?
So young, so cute, such fun, great company.
This happy red bird, fitted right in with this family.
To end her life, for no apparent reason,
Like chopping down roses at the end of the season.
But roses have a chance to come back and grow again.
But this little red birds life was taken in vain.
I'm speaking my mind, I'm telling in rhyme,
I hate this savage God, but I guess that in time
I'll get over this murder, and the pain will pass by
And I know that Booza has flown up to the sky,
To meet the mass killer, who took her away,
The God who has shattered my heart totally today,
Thing is, she went there, that's the way it now is.
She flew up to meet him, it's in her soul to forgive
And if she can do it, to forgive this giver of sorrow
I'll also try hard, and maybe tomorrow
I'll start praying again, and ask many questions,
Why he done this, what were his reasons
For taking my bird on the 1st of July
so far away, to the place in the sky.
I'm sorry, God, my words bitter and twisted,
But you never listened to the things I had listed,
But this time I needed you, but you never heard.
I just wanted you to help my little red bird.
But it's done now tho, it's time to move on
The damage is final, nothing now can be done.
I'll forgive and forget but I'd rather I didn't lose her.
We love and miss you.
My Best little Friend Booza."

June 30: Support Village Elections!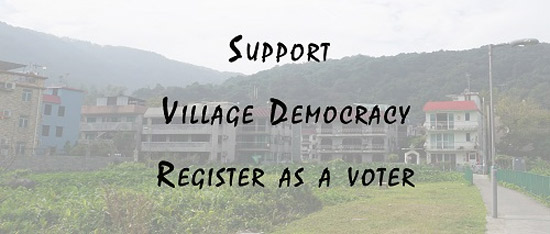 Click above for detailed, bilingual information, the new Village Charter and registration forms.

The many stages of the truly amazing sunset yesterday
(shot over half an hour from the very top of our village house rooftop cabin).


Just before the thunderstorm started today... My photo with a very creative addition by Dave Cairns! Independence Day movie? Thank you!
Anybody else want to improve my photos? Most welcome!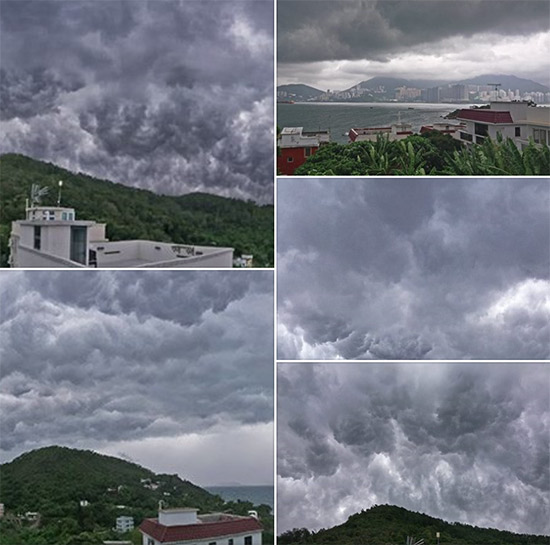 A year ago, a Lamma Drama about rampant censorship and banning of senior members in the oldest and biggest Lamma Facebook group erupted. This caused quite an uproar (or a storm in a teacup, depending on your perspective) and the founding of the Lamma Island Uncensored Facebook group.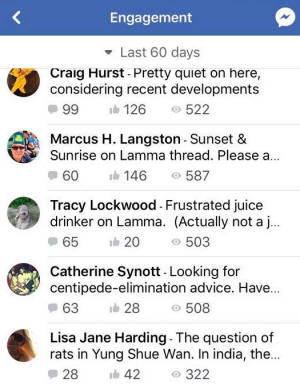 The (Closed) Group founder and admin Marcus writes:
"With Tracy being our 956th member, congratulations to Lamma Island Uncensored on its 1st year anniversary!!
We are predominantly a female site (53.1%) of age 35-44 and living in HK on Lamma (742 members). Craig's post is currently most commented on and Louise was the 1st member.
Thanks to moderators Christian, Tracy, Ruby, and Lamma Gung for their continued support. And to Lisa and The-Shop-Opposite-Jing-Jing for being our cover shot."
Click here to apply to join. Read Lamma-related stuff and comments I wouldn't put into this totally public, positive-news Lamma-zine. But expect some Lamma-related questions before the admin or us moderators let you join.
Next milestone: Reaching 1,000 active and current group members on our island with only 6,000+ residents!

June 14: Drop-Dead Gorgeous Mombie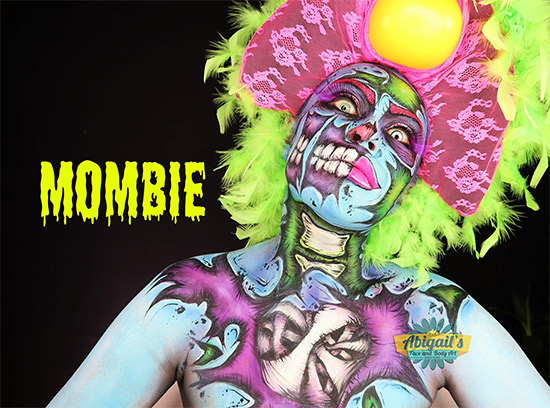 Vote for ex-Lammaite Abigail's amazing MOMBIE video in the NYX Dropdead Gorgeous Face Awards!
She writes: "'MOMBIE' is inspired by Delta Blues music, pop art zombie and my mornings as a mum. Despite my terrible voice I hope you enjoyed the lyrics and the look."
Up to 3 votes/day for HK's #1 face/body painter, till June 14 only! Video and voting instructions...
Want to see more of Abigail's self-paintings?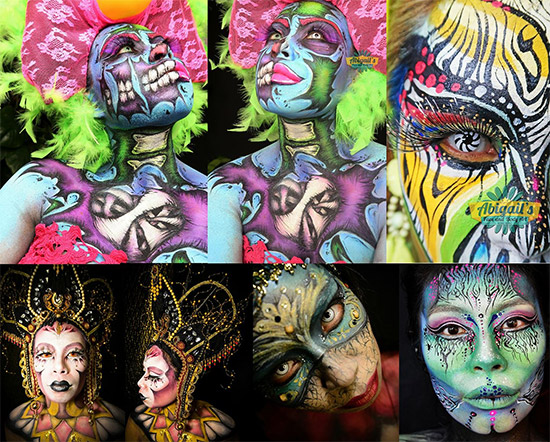 June 13: Antony Bourdain @ Andy's Seafood Rest.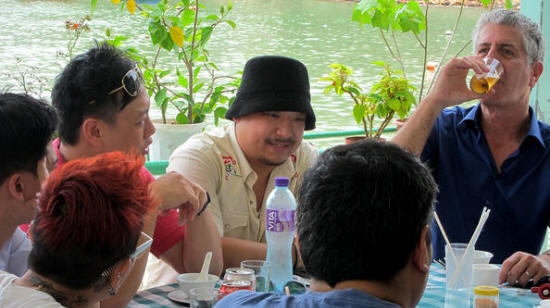 Remembering Antony Bourdain's visit to Lamma in Jan 2012, during his "The Layover" series. He wrote:
"Lamma Island, only recently discovered by Bruce Lee and famous for its yearly martial arts tournament operated by the one-armed, evil dictator who rules over the island. I could be wrong."
See my Lamma-zine story of his visit:
One-Armed Evil Dictator Ruling Lamma
TripAdvisor reviews of Andy's Seafood with fine photos...
Here's my own more recent photo of the kind of feast Antony Bourdain & friends might have enjoyed: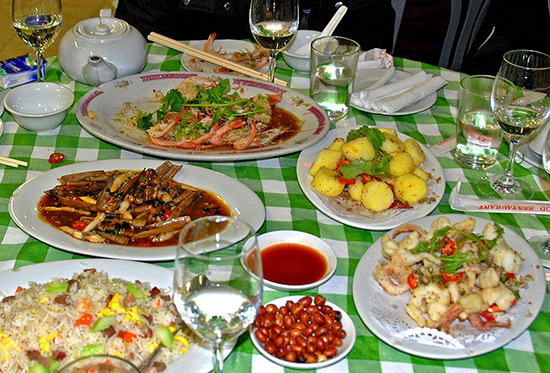 The most recent epside of his Parts Unknown series, featuring Hong Kong again, has been aired on CNN just a week ago, just days before his suicide.
---
P.S. One of several more Bourdain-on-Lamma photo stories I've discovered during the research for this story, from "A Pessimist Is Never Disappointed".
It has been written by ex-Lammaite Glenn Francis Griffith (one of the numerous Lamma-zine content contributors over the last 15 years):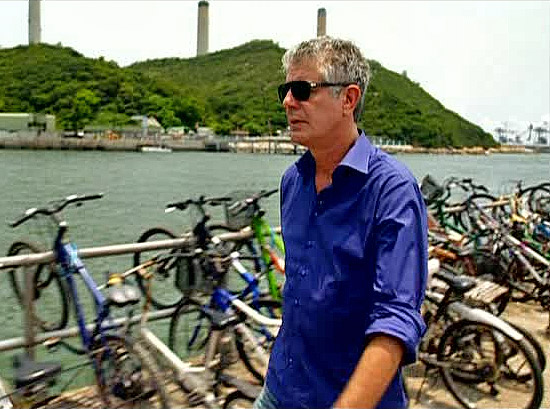 June 12: World Cup Football: Where to Watch
Where to watch the Football World Cup matches in YSW, as it won't be shown on domestic TV channels?
Here's a great summary from Marcus H. Langston (who'll be rooting for the UK team, despite just miniscule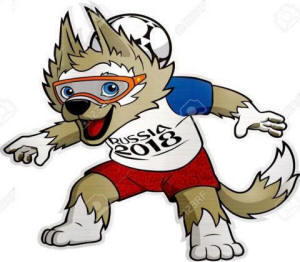 hope):
"Four sleeps until the kick off opening match in Moscow so I guess we are all wondering "Where to watch the World Cup in Yung Shue Wan...?"
Luckily, I had nothing to do before GnT o'clock so, starting from the Ferry here is the low down:
The Island Bar - Will not show the opening ceremony (another private event happening) and match on Thursday 14th. Will show the other matches during the competition, but no 02:30am games. No cover charge.
Spicy Island - A new "large" TV will be installed outside the new Spicy tomorrow that will be showing all matches during weekends (including 2:30 k/o) but only earlier matches during weekdays. No cover charge.
Jing Jing Bar & Restaurant - All matches can be shown, probably according to demand on certain days. Entry policy as yet undecided. Will be showing the opening ceremony and match.
Waterfront Restaurant & Bar - Closes by 10 so only 8:30 matches.
Bombay Bar & Restaurant - New TV and channel being installed, working on match schedule and pricing policy (if any). Snacks may be provided for late matches.
The Blue Goose Tavern - "Most matches will be shown upstairs". Cover charge (or not) policy being worked on.
Tin Head - Only 10:30 matches. Will be showing opening ceremony."

June 11: Farewell to Our 'Pro-Lammaite' Police Chief
I've requested a little farewell message from Lamma's Police Chief, Rachel Leung, for our Police Corner returning last week to Marine Police after 2 years on Lamma:
"For me, it is hard to say goodbye. I really enjoy working in Lamma. I am deeply impressed by this small but orderly community with a combination of Chinese and Western cultures. And as a short-term islander, it was really an amazing experience.
Surrounded by friendly Lammaites and beautiful scenery make my two-years service here more fruitful. With all your friendly smiles, lovely sun and even that raging Typhoon Hato, it left me with good memories that I will treasure for years.
As I have to return to Marine Region to resume my sea-going duties, I have to temporarily say goodbye to all my dearest friends in Lamma, but I will keep coming back as a pro-Lammaite."
It's been quite a peaceful time on Lamma since her welcome 2 years ago.
We'll remember Rachel from her first photo submitted to the Lamma-zine: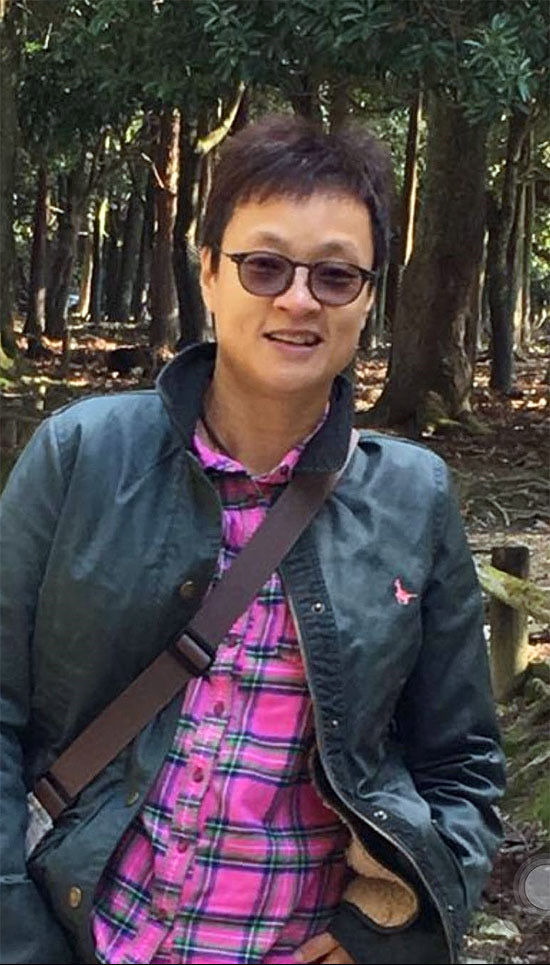 Welcome to Mandy Leung, starting last week, the 4th female Lamma Police Chief in a row: Camas, Solid, Rachel, Mandy! Might be unique in all of HK?
Let's hope we'll hear from Mandy in the Lamma Police Corner soon. Lammaites might have A LOT of good (and bad) suggestions for her about how to improve local policing further?

June 7: 'Island that lures creatives and entrepreneurs to throw in the day job and pursue their passions'
What's going on? So many Lamma-related stories in HK's major English newspaper, the South China Morning Post these last few weeks! In the last few years there was hardly a story about our home island, just a few per year, often drugs-related.
Is Lamma becoming more newsworthy or is it simply because more of their staff are moving here nowadays and going for the easy home stories?
Whatever it is, there have been quite a few great and interesting stories, with a lot fewer tired cliches and ancient stereotypes than in earlier years. Have a read, lots of fine photos, too.
How a Lamma apartment was redesigned to make the most of its stunning sea views
Escape the urban jungle and retreat to the city's last bastions of laid-back life
HK's conservationists want government to expand restrictions around Sham Wan in hope endangered green turtles will return home to nest
Lamma Island beach clean-up for sea turtles draws 2,000 volunteers as sightings of the creatures dwindle
Island in Hong Kong that lures creatives and entrepreneurs to throw in the day job and pursue their passions.
Here's my favourite Lamma cover story, from the former HK Magazine, which was bought out, closed down and added to the SCMP archive: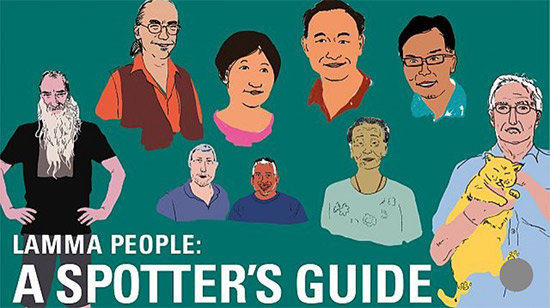 June 1: Bombay Food!
One more delicious "dining experience" by Lamma-Por & Lamma-Gung in Bombay Bar & Restaurant!