| | | | |
| --- | --- | --- | --- |
| | Aug 29- 1st Sep (Sat), 3-5pm, YSW Tin Hau Temple Sitting-out Area. | | |
| | | | |
| --- | --- | --- | --- |
| | Aug 11 - I usually sleep very well, till these amazing sunrises keep waking me up through our bedroom window. | | |
<!/tr>

Aug 29: Public Forum w/Eddie Chu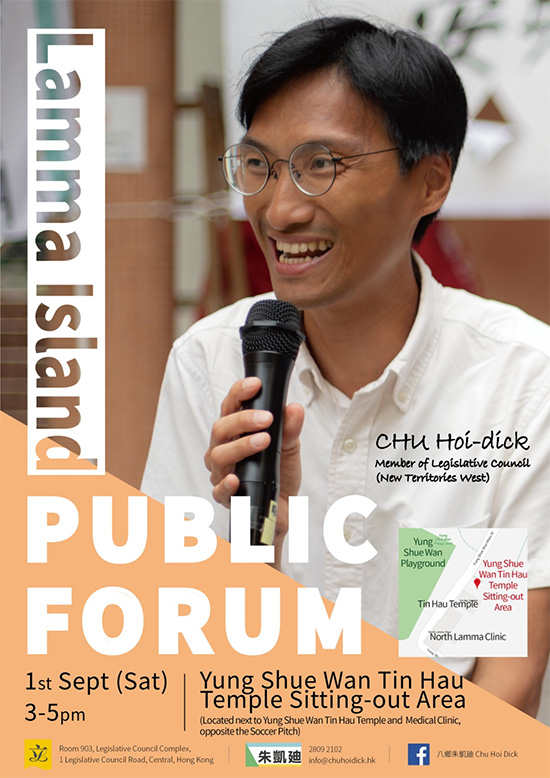 Aug 25: Creating Something From Nothing
A few new experiments, starting with the same grey-noise-only image. Creating something out of (almost) nothing, with a little help from Google's AI algorithms: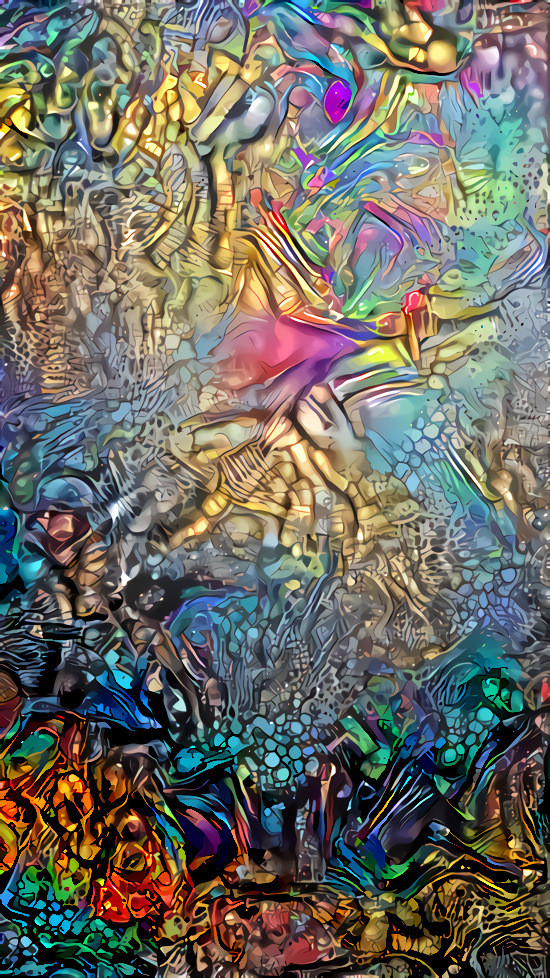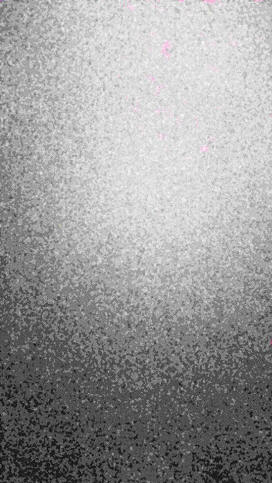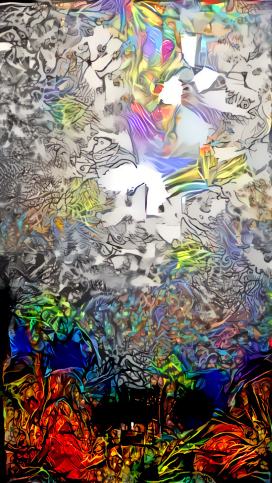 Here's the photo I started with, just a mistake from my camera. All the other images have been created from this original.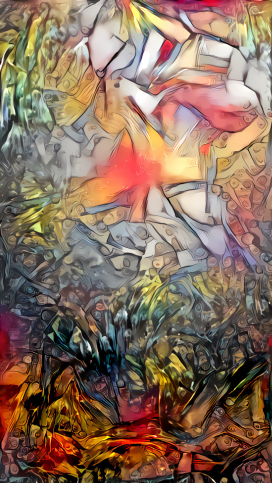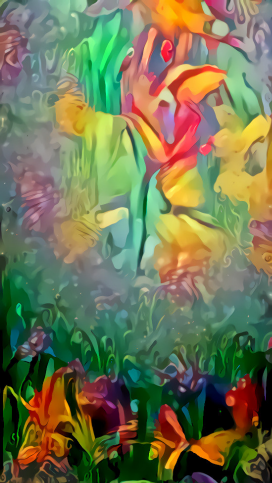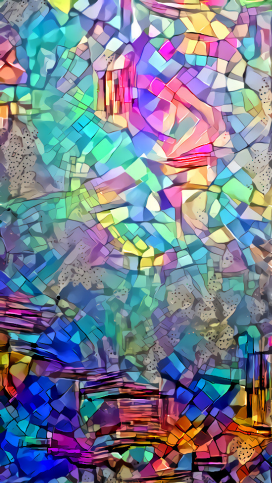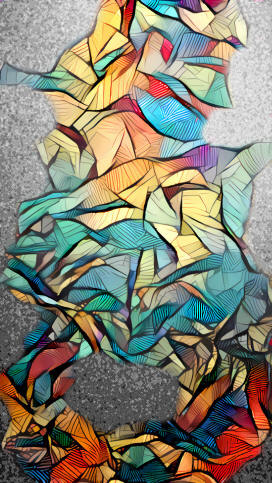 Aug 20: Lightning Storm

Impressive light and sound effects this early morning, some of them directly overhead, waking us up, instead of our usual colourful sunrises. And the frogs going all night! Can't we get a decent night of sleep on Lamma! Too much nature! ;~}
All of this commotion made me rush to my home office PC to check it out online, after unplugging our broadband Internet line first, a must on Lamma if you value your broadband modem. Thanks to our 4G mobile phone hotspots, we can surf pretty fast and wireless even during a thunderstorm.
I found an additional sound effect:
a wailing alarm siren going off on the HK Observatory web page above, if lightning is detected within a specified distance from your location, like the 3 cloud-to-ground lightning strikes shown above right, pretty close to our bedroom!

Aug 18: Dora the Explorer, Pilgrim w/a Tent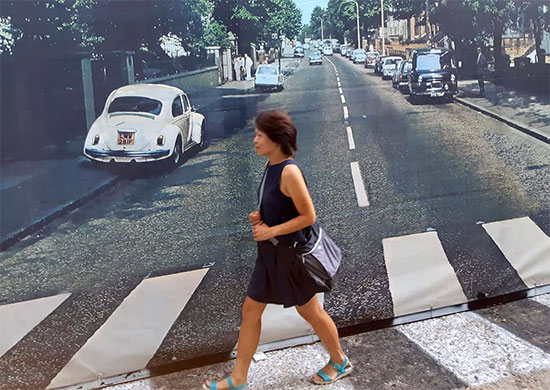 My neighbour Dora the Explorer is crossing a street in Rome, Italy, inspired by The Beatles album "Abbey Road".
This marks the end of her amazing pilgrimage along the famous Via Francigena trek from France, Switzerland to Italy, famous since Roman times. She writes:
"I can't think of words to describe the gratitude inside me for you who have generously blessed my walk on Via Francigena.
I don't want to name you here one after another because I will miss out someone and because I hold you all closely to my heart. Thank you. Merci beaucoup. Grazie Mille.
I apologise if this simple note here cannot, and will never, measure up to the love, hospitality, acceptance, joy, understanding, even sorrow and difficulties you have shared with me. Nothing can measure up to that. But at least I want you to know I am very thankful for you, you, and you.
The walk has come to an end.
If you ever wonder what I am up to after the walk, feel free to click to the link below. Every now and then when I feel the ripples of VF washing through my face, I will put some words there.
For now, take care. God bless.
I wish you a safe journey onward, bonne route and buon cammino."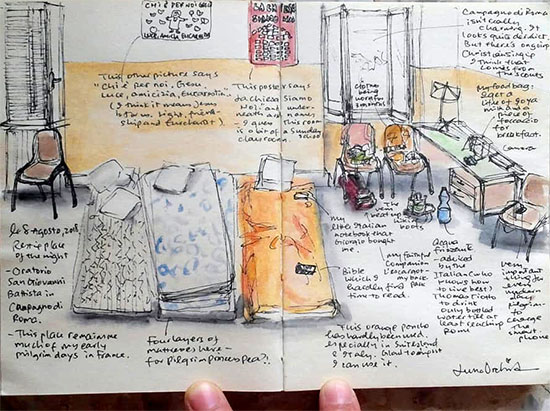 Here's one of the many Dora Drawings she created along the way. Plus the certificates that she completed the pilgrimage.
P.S. My message to Dora at journey's end:
"You've just been mentioned on RTHK Radio 3 a few minutes ago, by HK pilgrim Steve you walked up to in Rome. He's been reporting from the same pilgrimage almost every day live on the radio (returned to HK now). I messaged you about his radio reports before, so you approached him in Rome!"

Aug 17: 'Fool Me Twice'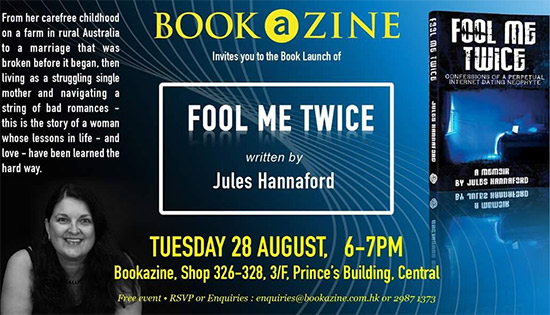 Exciting excerpt from Lammaite Jules Hannaford's upcoming book, to be launched this month in Bookazine Prince's Bldg.! Also on Amazon.
Read an excerpt, "The Failed Escape"...
Jules has just been interviewed by RTHK's Phil Whelan this morning about her upcoming book Fool Me Twice (direct link to program, go to 35 minutes in).
This book is inspiring me to maybe do a few Lamma-zine stories about my own "Fool Me Thrice" online dating experiences in the 1980s, pre-Internet, causing me to move to HK 31 years ago and marry my online sweetheart Lamma-Por.
I doubt that anybody would care much today when it's become so commonplace. But back then our online-cum-real dating was an exceedingly rare experience, worthy of newspaper stories and RTHK radio interviews. Oh, wait, online dating is still worthy of books and interviews, it seems!

Aug 11: Before the Sunrise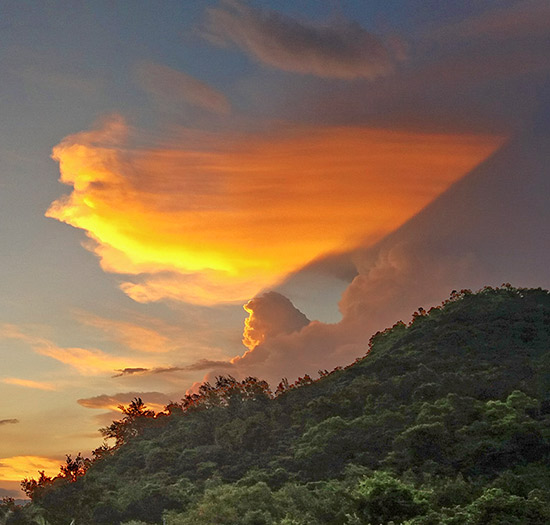 I usually sleep very well, till these amazing sunrises keep waking me up through our bedroom window, urging me to rush to the rooftop and set up my camera, zoom & tripod quickly!
Quite frequently I'm not fast enough, pre-morning coffee, and the fleeting colours have faded away already within just a few minutes.
My latest creative distraction, trying to improve my photo above artistically, using the Deep Dream AI generator (I should have been deep-dreaming in bed instead of on my rooftop at such an early hour!):
A few attempts:
P.S. A few more of my recent Deep Dreams...

Aug 7: Milestone at Lamma Power Station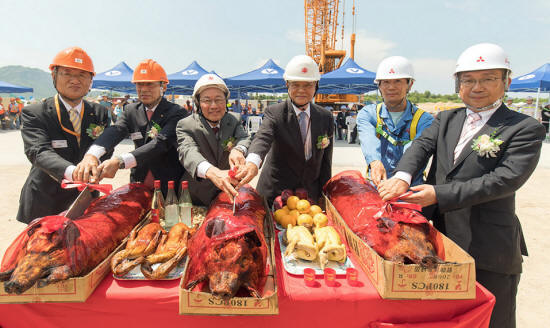 Officiating guests perform the traditional roasted-pig carving ceremony to celebrate the smooth completion of L10 construction."
Free company lunch today, celebrating the completion of the installation of all major components of a new gas-fired generation unit. So it was a well-deserved lunch indeed and my favourite photo from HK Electric's news release today.
Short-term target: More than 50% of power generated from much cleaner gas. Long term target: 70% gas-fired by 2023!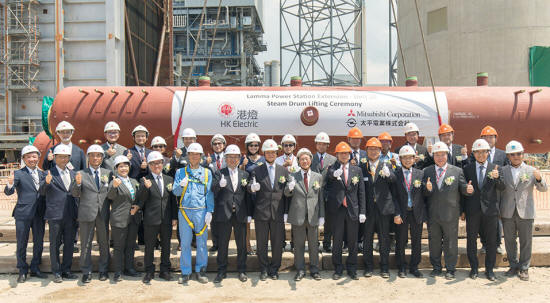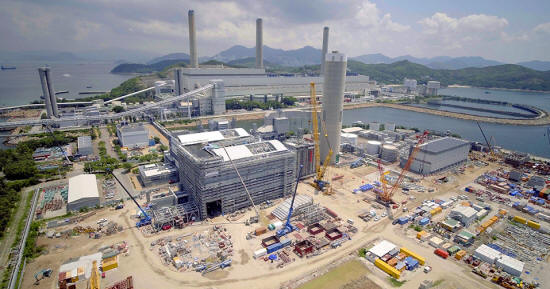 Including L10, three gas-fired units of HK Electric will be commissioned successively within the next five years.
Milestone at Lamma Power Station to Usher in A New Era of Gas Generation (7 Aug 2018)
Lamma Island Uncensored FB group discussion (joining required), mostly about "Whatever happened to the Govt.'s former renewable energy plans?"