July 12: Lamma Democracy Wall Resurrected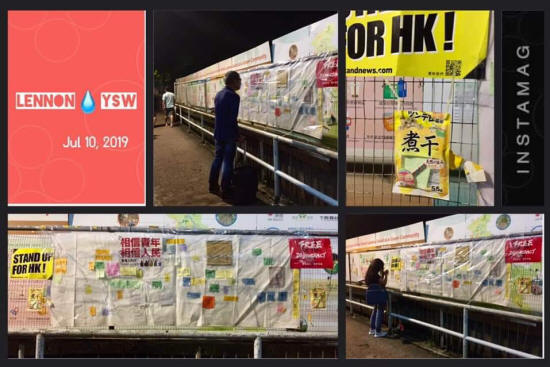 Wow, the long-extinct Lamma Democracy Wall has been resurrected, on the opposite side of the path to the YSW ferry pier. New name: Lamma Lennon Wall.
History of Lamma's Democracy Wall: https://www.google.com.hk/search?hl=en&q=site%3Awww.Compunicate.com+democracy+wall
Lennon Walls are multiplying all over HK these days, from YSW to the Aberdeen ferry-to-bus-terminal underpass to this one at the Aberdeen main bus terminal: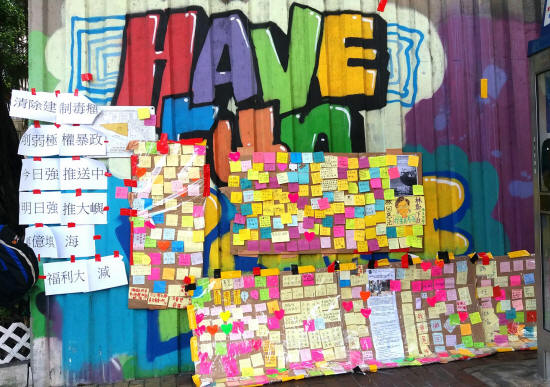 July 11: Carrie Caption Contest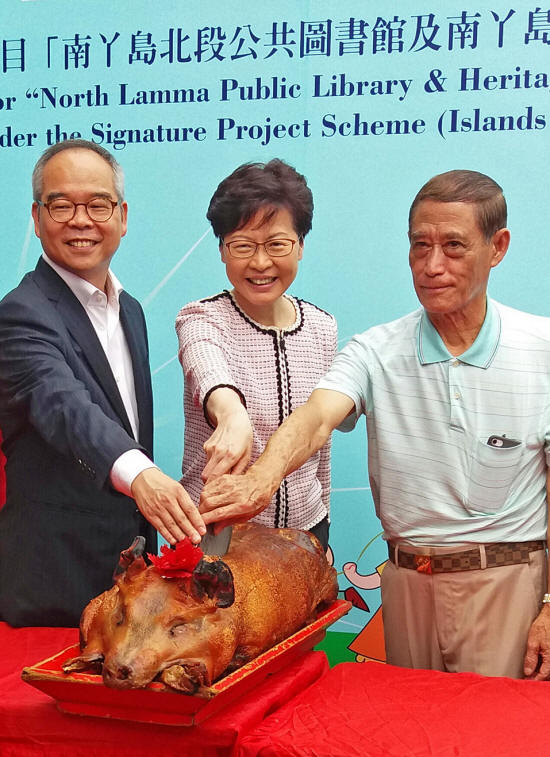 This photo of mine from yesterday has also appeared in Apple Daily and was widely distributed on Facebook. There was even a competition by the administrator to caption my photo in Lamma Island Uncensored (closed FB group, apply to join) with 69 comments & captions so far.
Winner of a free round for two at Lamma Grill:
"Carrie was relieved to find that it was roast pig on the menu today, rather than roast Lam that has been a fixture of recent weeks."

July 10: Carrie Lam Opens YSW Library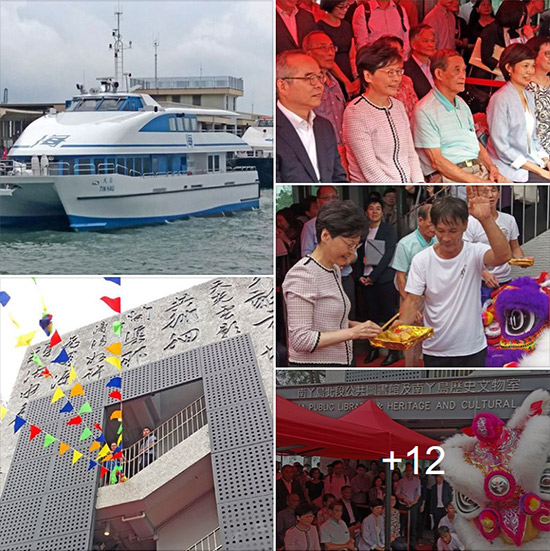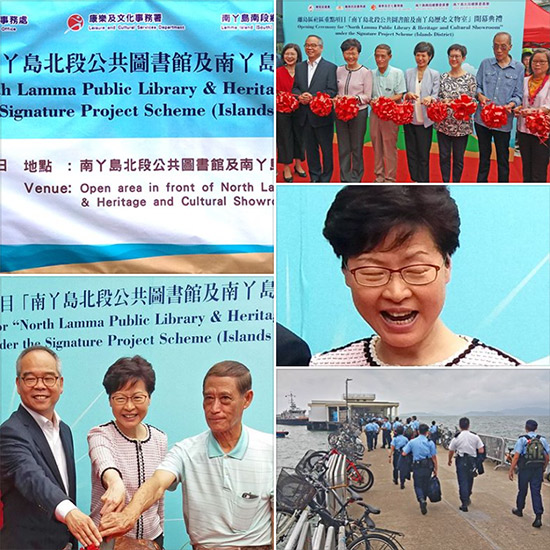 My comments in my pictures above.
My PC and the Lamma-zine are taking a summer heat break for most of the duration of our mega move.
6 happy years in this great village, till we got hit by a future 65% rent increase! We're currently moving inside the village to a brand-new village house where we're the very first house occupants. 4 split aircons, 2 bathrooms, rooftop access, at almost the same price as our former old flat with severe defects.
View of our old rooftop flat from our new home, mid-move ~
Flat-blessing ceremony ~ Our new pets, came with the flat; we're happy to let them hunt creepy crawlies and flying pests.