| | | | |
| --- | --- | --- | --- |
| | Dec 25 - Good Riddance to Gnarly 2020, Wishing You a Sunnier 2021! | | Dec 24 - Christmas shopping in Wellcome, we were surprised by the total cost at the cash register! |
| | | | |
| --- | --- | --- | --- |
| | Dec 17 - "Melanie opened 'Melanie's Kitchen' two years ago and quickly got to work." | | |
| | | | |
| --- | --- | --- | --- |
| | | | Dec 10 - First example from my new smartphone with 6 (!) built-in lenses and up to 48Mixel resolution, see above. |
| | | | |
| --- | --- | --- | --- |
| | Dec 4 - My birthday mini cakes from Aberdeen & Wanchai cake shops. | | Dec 1 - The very first Swiss chocolate from behind a numbered cardboard door! |

Dec 25: Happy Holidays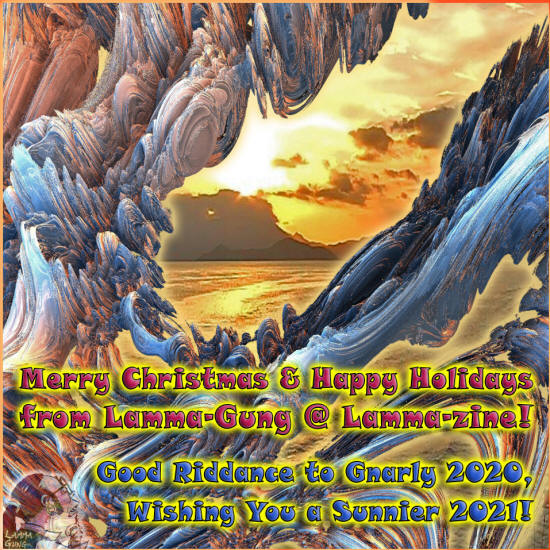 Dec 24: $888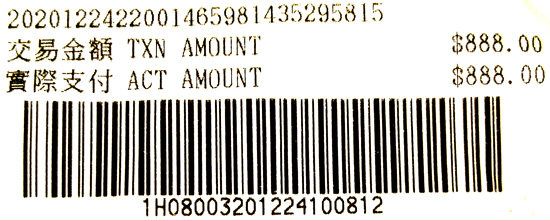 Christmas shopping in Wellcome, we were surprised by the total cost at the cash register, see above!
Such a lucky number, a good omen for the next year? Lamma-Por believes in Chinese lucky numbers. We are both certainly hoping for good, lucky blessings next year after a really gnarly, unlucky year for the world!

Dec 17: Melanie's (& Ensie's) Kitchen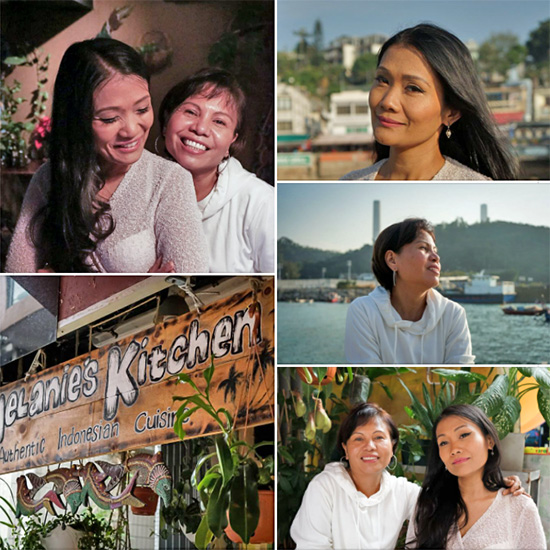 The People of Lamma Island writes:
"Behind the hanging plants and handmade wooden sign, Melanie pulls back the heavy shutters of the restaurant as Ensie returns with deliveries collected from the ferry pier. Despite it being their day off, the pair are busy getting things set up for the week ahead. They conduct a quick tidy of the restaurant as they laugh and joke with one another. It is clear how proud they are of what they have achieved; 'I have poured my heart in here,' Melanie beams, 'I love everything to be unique, from the plants to the food to everything else!'
Melanie opened 'Melanie's Kitchen' two years ago and quickly got to work giving the place a complete makeover. Ensie joined soon after, excited to pursue her dream of cooking for a living."

Dec 16: Drug Rehab Centre Interview

Just out: Building resilience, a print story in the Youth Hong Kong magazine about the Barnabas Centre, the girls drug rehab centre in Pak Kok New Village. My upstairs neighbour and Lamma-Por did the interviews with our Pak Kok neighbours a few weeks back. Click to read the online version: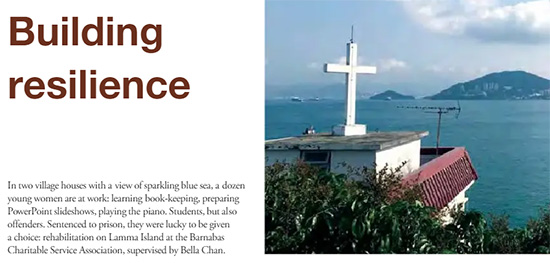 This great, insightful story provides an interesting contrast to the Lamma-zine photo story and interview with this drug rehab centre I published 8+ years ago, while still living in YSW: Lamma: A Haven to Heal: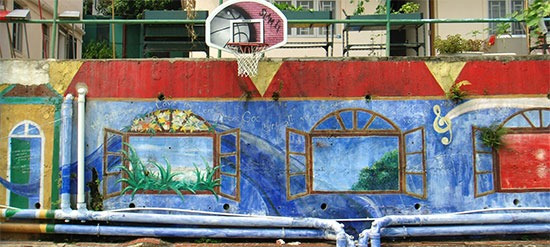 Dec 11: Turtle Beach Restricted Area Expansion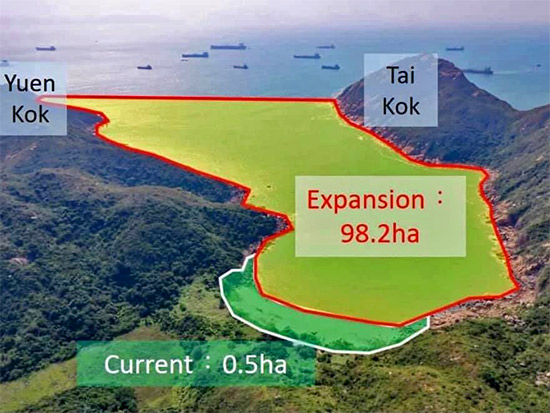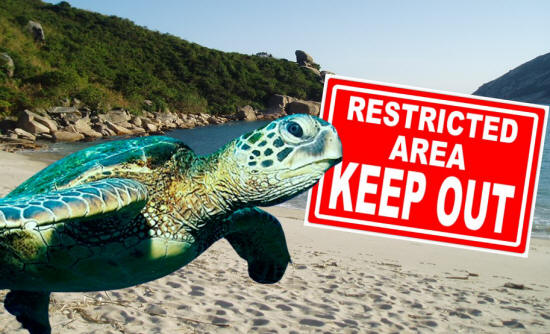 Government gazettes expansion of restricted area at Sham Wan, Lamma Island, and extension of restricted period (info.gov.hk):
"The sandy beach at Sham Wan on Lamma Island is the only site in Hong Kong and one of the few sites in the South China Sea at which green turtles nest from time to time.
In order to minimise disturbances to nesting green turtles, the beach will be designated as a restricted area between April 1 and October 31 each year, restricting public access."
Discussion & questions raised...

Dec 10: 5G on Lamma?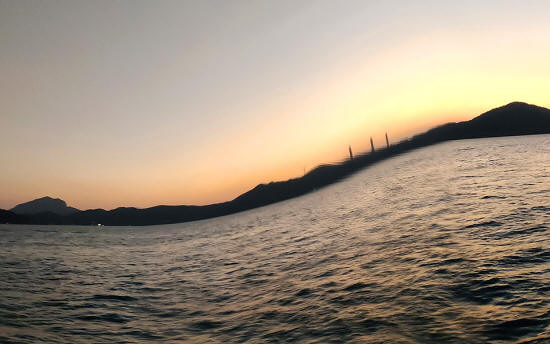 Choppy return home by sunset ferry from Aberdeen
I've just received a very surprising birthday gift from my step-son-in-law: an almost-new OnePlus Nord budget smartphone! Almost all my photos will be shot with this from now on. By the way, all uncredited Lamma-zine photos here are mine and can only be copied/downloaded under a Creative Commons license.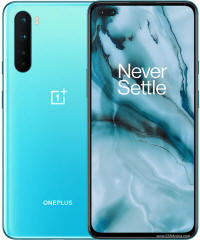 First example from this phone with 6 (!) built-in lenses and up to 48Mixel resolution, see above:
I was testing Panorama mode:
You swipe the phone horizontally, it takes photos in rapid succession and then stitches them together automatically into a panorama.
If your swipe unsteadily or tilt the phone while doing so - for example on a choppy ferry - the above is an example of what might happen. But I like it, great for an unplanned result!
This very nice smartphone is even ready for 5G. So it would be nice if we'd finally get 5G reception here on Lamma. But even 4G reception is extremely spotty and unreliable. Hopefully next year, as promised by several mobile service providers.
Discussion on Faster Broadband for Lamma...

Dec 9: Frater Omniscis Totalis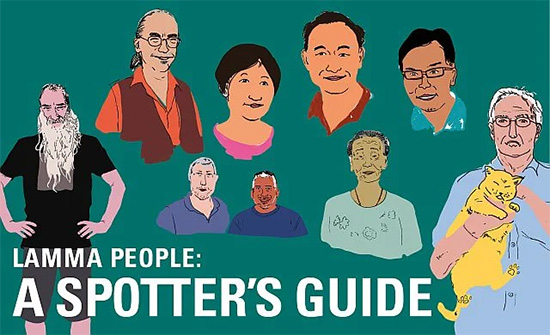 Great Lamma people cover story in HK Magazine (RIP) 6 years ago, before they closed down and their extensive archive integrated into the SCM Post website.
Nice little feature about Yours Truly, the "Lamma Expert".

Dec 8: Squinty John and the Pandemics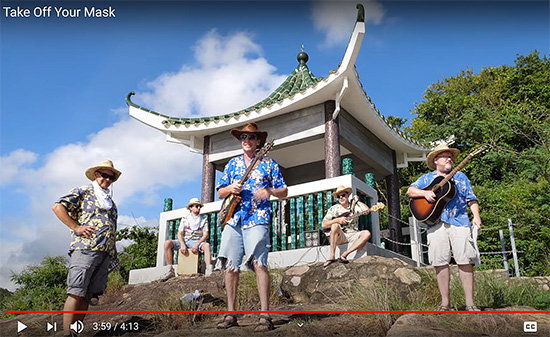 Click for a fantastic, joyful music video by this brand-new, local band, performing in several locations around YSW, featuring numerous cameo appearances by Lamma celebs! Squinty John in the center (as usual).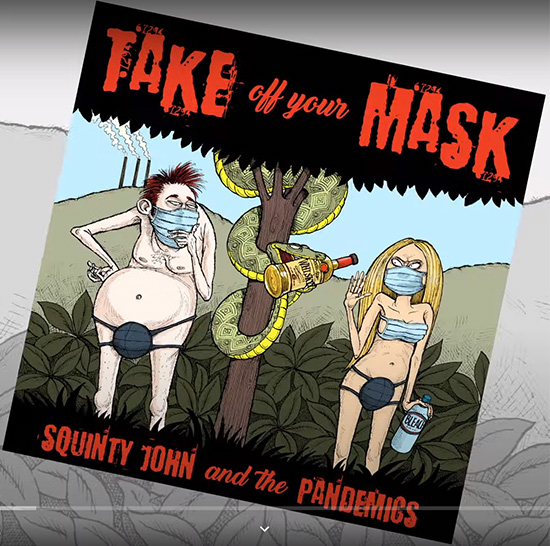 Cover artwork by Harry Harrison (see above on the right)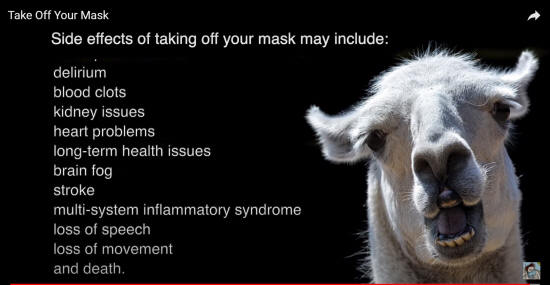 Dec 4: Mini Birthday Cakes
My birthday mini cakes from Aberdeen & Wanchai cake shops. The Singing Candle was playing the Happy Birthday song and the ceramic mug is just the perfect size for my daily Nespressos.
Loads of good wishes on Facebook, Messenger and WhatsApp: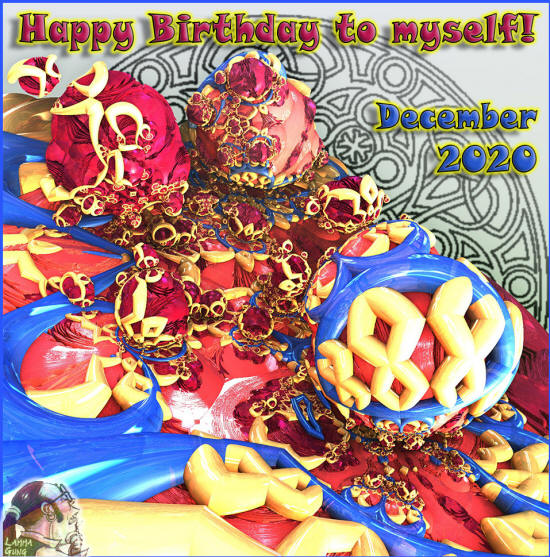 Nobody sends paper birthday cards anymore, so I made my own virtual card (also for several friends & relatives) from a 3D fractal graphics I've created recently.
Thank you for all the online cards & greetings I've received!

Dec 1: 1st Day of Advent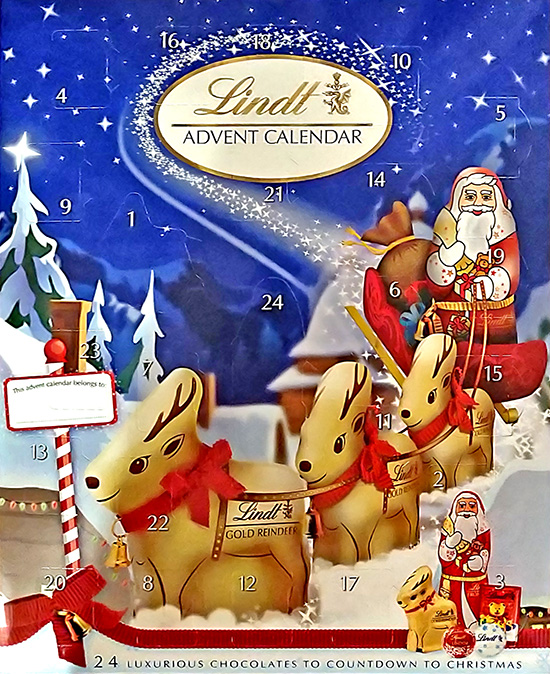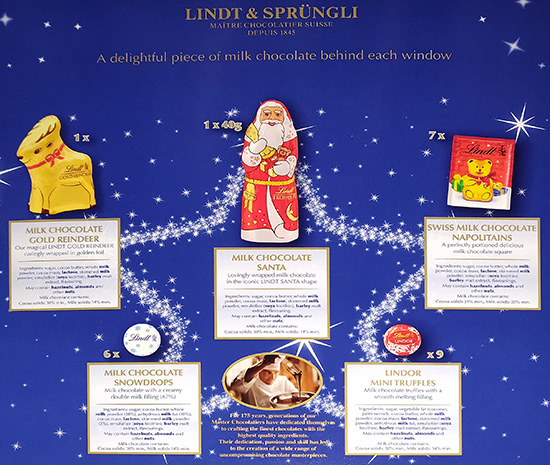 1st day of Advent, the very first Swiss chocolate from behind a numbered cardboard door! An evocative staple of my childhood, introducing the festive season with 1 treat/day after dinner till Christmas Eve.
Sharing it with Lamma-Por, of course!
5 different choco treats, partially manufactured by the Lindt factory I passed on my motorbike to/from work 1 night/week at IBM Research Zurich, while studying computer science at the 2 universities.
To my big surprise, this Advent Calendar is available in HK at CitySuper in the "YSW Shopping Mall" (ifc)!