| | | | |
| --- | --- | --- | --- |
| | Dec 31 - Time for another year's end review, focused on a full year of Lamma-related stories? | | Dec 27 - So what I'm getting up to over the Christmas holidays,... |
| | | | |
| --- | --- | --- | --- |
| | Dec 25 - Merry Christmas & Happy Holidays & Happy New Year to all from the Lamma-zine! | | Dec 24 - While admiring the sunset, Lamma-Por pointed out a new solar cell installation... |
| | | | |
| --- | --- | --- | --- |
| | | | Dec 7 - The jungle home office PC that's bringing you the Lamma-zine. |
| | | | |
| --- | --- | --- | --- |
| | Dec 6 - Yung Shue Wan Folk Festival. Saturday 18th Dec 2021 | | Dec 5 - One of most amazing drone sunset photos of our home island. |
| | | | |
| --- | --- | --- | --- |
| | Dec 4 - Lots of good wishes flooding in today for my birthday, mostly in messages... | | Dec 3 - The hype around NFT has finally arrived on Lamma. |

Dec 31: Best of Lamma-zine 2021
Time for another year's end review, focused on a full year of Lamma-related stories? Instead of us picking out our favourite stories, have a look at the master index to select the ones you liked best (or least) and let us know! Email Lamma-zine.
Lamma-zine 2021 (click below for monthly stories,
or have a look at our 20-year Archive):

Dec 27: Christmas Tree Art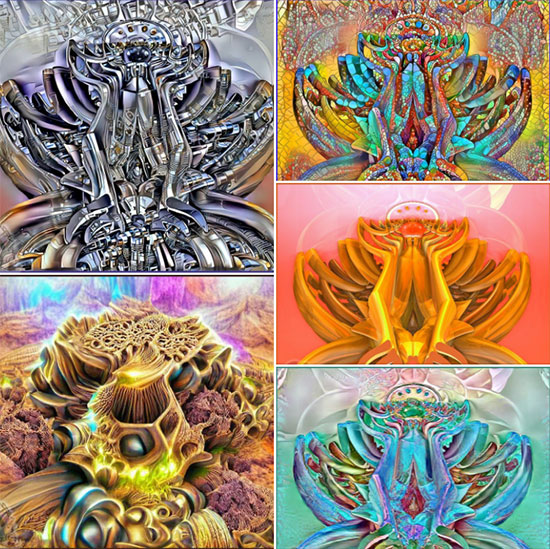 So what I'm getting up to over the Christmas holidays, besides eating too much and singing carols (not really)? Indulging in my passion, creating more digital art. Still addicted to, err, passionate about it after over 40 years.
So what's new today??
My variations of the same MB3D fractal. I've created it just today, inspired by our flat's imaginary Christmas tree, using imaginary numbers 3D math.
I've experimented by combining 4 completely different digital art systems (Mandelbulb 3D, Deep Dream Generator, VQGAN+CLIP and good ol' Photoshop).
---
My Offical Court NFT Minting Consultant/Volunteer just informed me that my latest, 4th NFT collection is online now: Lamma Landscapes 2022 (see my printed calendar in the post below). Have a look: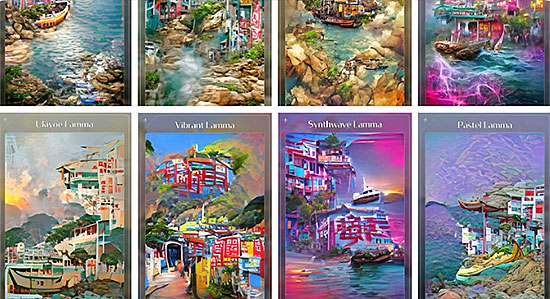 Dec 25: Happy Holidays!
Merry Christmas, Happy Holidays & Happy New Year to all from the Lamma-zine!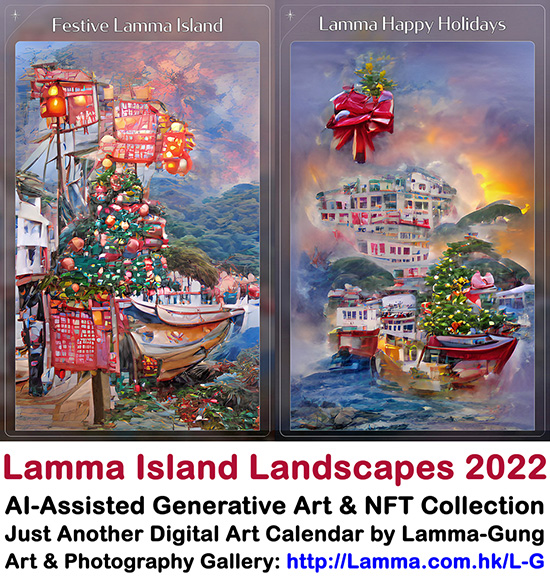 Click above for more Lamma Landscapes I've created in various art styles. A4 monthly wall calendars still available.

Dec 24: Solar Panels @ Sunset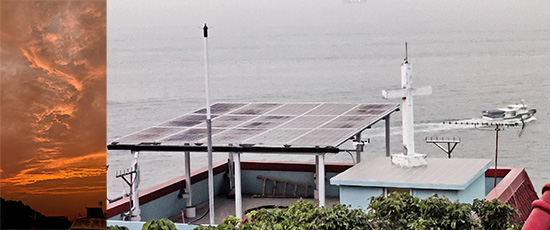 Christmas Eve sunset. While admiring the sunset, Lamma-Por pointed out a new solar cell installation on a neighbouring rooftop! We know the friendly occupants personally, so a sunny solar panel interview might be coming up soon, I hope!
Most of the very rare postal spam we're getting in Lamma post boxes is solar panel installation-related. But there are just a handful of installations (according to drone fly-over pictures), despite very attractive promotions by HK Electric. See this one in Sok Kwu Wan, South Lamma: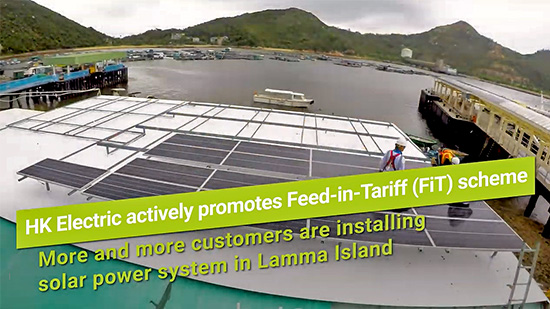 Click above for detailed info. The biggest solar panel installation in all of HK is still inside the Lamma Power Station, I believe: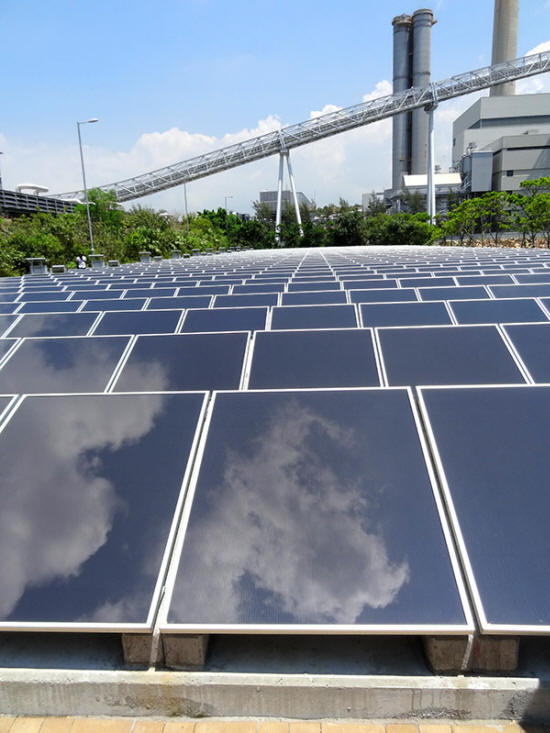 Dec 17: Home Sweet Xmas Home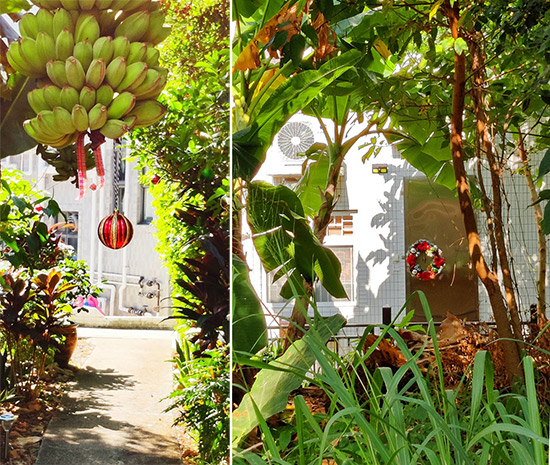 My path home "blocked" by another Typically Lamma! obstacle. These bananas will be ripe for Christmas lunch on our house's rooftop or patio, I hope.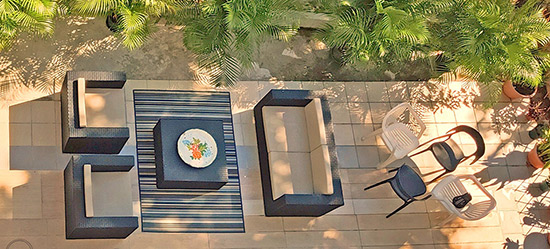 Plus our house's door with our wreath, reused from last year. We love living deep in a wild banana grove, just besides the completely natural forest.
Rising above the trees, view from our house's rooftop with its sweeping views over Lantau Island, Kowloon, Central Harbour and South Lamma Island.
5 out of our 6 closest neighbours are single-family village houses. It's a great environment to raise children, very reminiscent of me growing up in a single-family chalet in the Swiss countryside, except my current sweeping ocean views, of course.


Dec 16: Enjoy the Beach!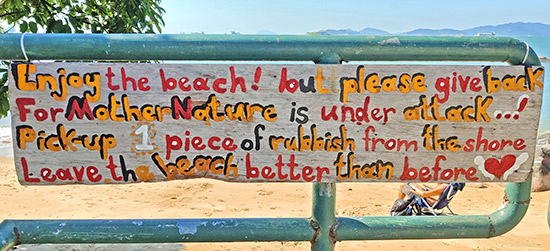 A Typically Lamma! sign, hand-painted and unique. ex-Tannery Beach, a.k.a. Nga Kau Wan.
Notice the lone sunbather behind the sign, having the entire beach to himself.

Dec 8: Tai Peng Social Sunday ~ Christmas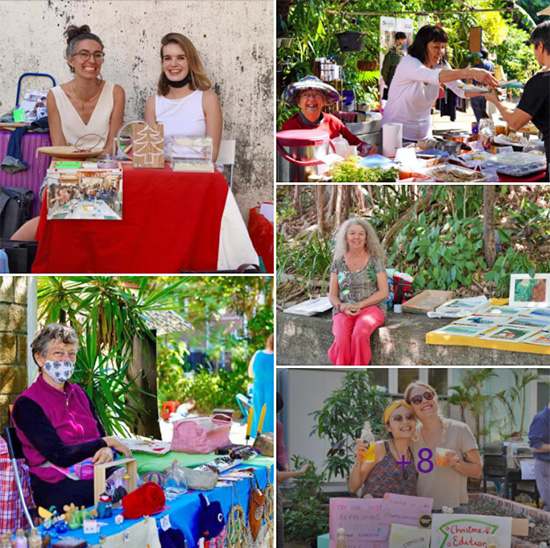 The Organiser writes: "Thank you to everyone who supported the Tai Peng Social Sunday - Christmas Edition.
From the friendly stallholders with their arty crafts, bric-à-brac and homemade produce, the many amazing bakers and cooks who took time out of their busy schedules to make cakes and bakes for charity, the talented musicians and dancers who brought a smile to everyone's faces, the volunteers who manned stalls and take people round TPCG, to the people who came along and made sure we had an event.
We raised $15K for local charity Living Lamma which we're thrilled about! Thank you all so much!
Our next event will be on the 3 April and our charity will be Habitat for Humanity.
Thanks also to the incredibly talented Rebecca Durston for the pics, and to Ed Williams w who must have washed hundreds of plates and pieces of cutlery so we could reduce the amount of waste we produced."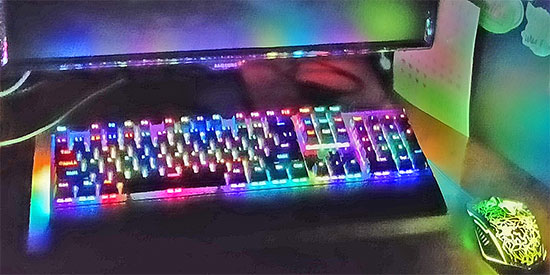 The jungle home office PC that's bringing you the Lamma-zine.

Dec 6: 8 Bands/Musicians @ Folk Festival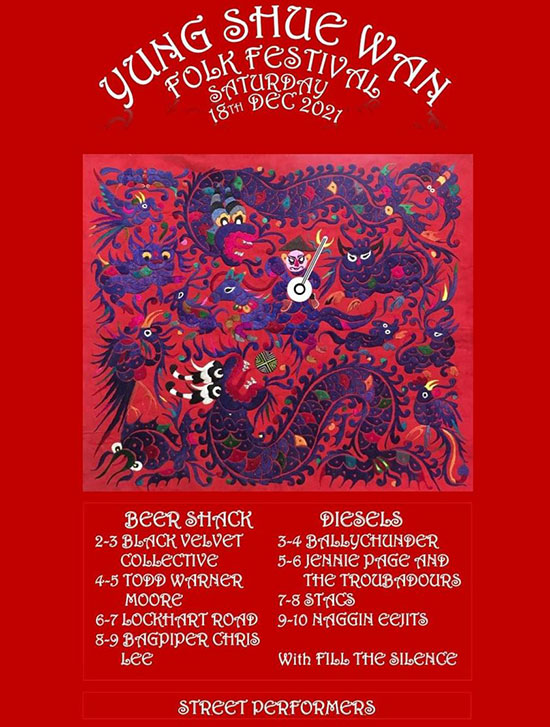 Dec 5: Wow!

One of most amazing drone sunset photos of our home island I've ever seen, shot yesterday by my neighbour DJ Clark, a Drone and Phone professional.

Dec 4: Birthday Wishes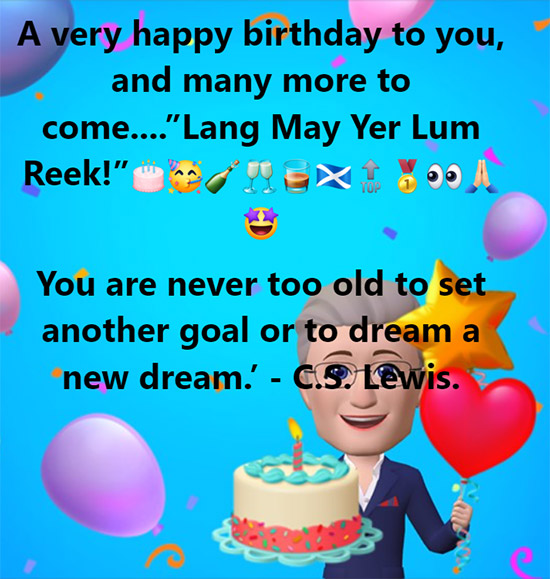 Lots of good wishes flooding in today for my birthday, mostly in messages and on Facebook, like the clipartsy one above. At my age, I'll take them any way I can receive them.

Dec 3: Lamma NFT Collection
Yes, the massive worldwide hype around NFT (Non-Fungible Tokens) has finally arrived on Lamma as well. The only local artist I know of so far who's dabbling in selling his art online on the blockchain is: Me! If you're another one, contact me for free promotion!
Have a look to get an idea what it's all about, my 3 collections of digital images so far, HK and Lamma ones available as printed calendars, another collection in progress: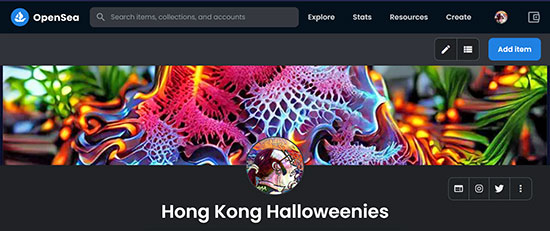 P.S. Just in, one more local NFT artist!
I've adviced her a bit initially for the setup, but now she's off on her own with her amazing artworks!
Take a bow, Jacqueline Donaldson!