| | | | |
| --- | --- | --- | --- |
| | Feb 15 - "I am currently looking forward to a ten week exhibition, February to April 2022." | | |

Feb 20: Lucky Lamma?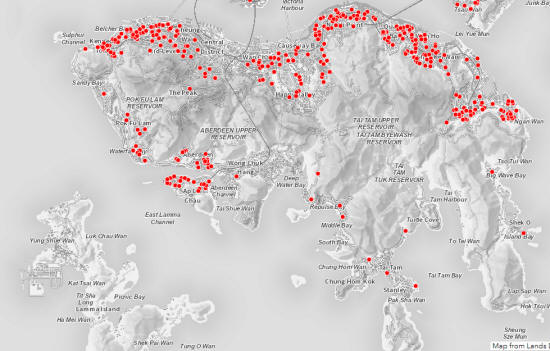 After 2 years of mostly 0 daily local cases of Covid-19 in HK, the pandemic has finally caught up with HK.
How much longer will we continue living on a Covid-free island? Less than a handful of total cases on Lamma in the entire pandemic so far.
P.S. 2 days later: Our luck has run out, 4 new official cases in Greater YSW Area, plus a few 'silent' infections with no or mild symptoms.

Feb 19: Flashback to 1986: LOVE Series
These computer graphics series off 9 pictures has been created using SAS/GRAPH, a statistical analysis program running on an IBM mainframe computer @ Zurich University, where I've been studying computer science and working in IBM research..
These graphics were very novel and unusual back then. Nobody had ever used this industry standard statistics software to create artworks, to my knowledge. All very intricate and complex programming on a mainframe computer. All the shapes are math formulas describing my 3D shapes and then rendered on a thermographic line plotter. No files of the results, so I had to scan the A3-size plots today.
There's an identical series of the same heart-shaped graphics with my wife's name instead of LOVE. These were all created in between meeting her online, pre-Internet, Switzerland-HK, and moving to HK end of 1987 to visit here, then staying here for probably the rest of our lives:
Real Romance in a Virtual World.

Feb 15: Brian Tilbrook's Full Circle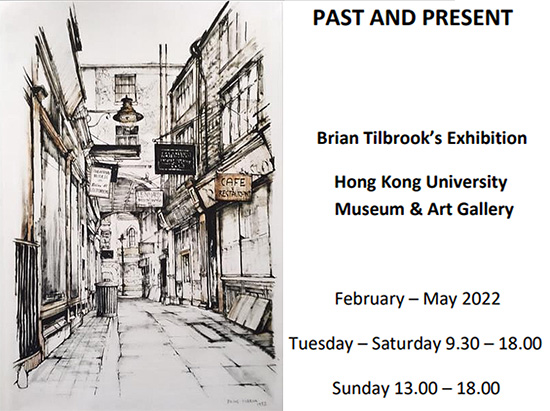 Brian writes on his website:
"I am currently looking forward to a ten week exhibition, February to April 2022, at the invitation of the University of Hong Kong's Museum and Art Gallery. All the work on display will have been borrowed back from individual owners and leading corporations.
The exhibition will open on my 90th birthday. At the moment I am cogitating on whether to borrow two paintings which are on display in the Hong Kong Bank's Art Gallery in London.
My most recent retrospective exhibition was held in January 2019 at the kind invitation of the Hong Kong Arts Centre."
The exhibition opening has been postponed indefinitely from a few days ago, Brian's 90th birthday, because of the current massive Covid-19 surge.
My neighbour Brian was just featured in a 4-page article in thee SCM Post Magazinee, shown in his impressive rooftop garden which I had the pleasure of visiting a few years ago: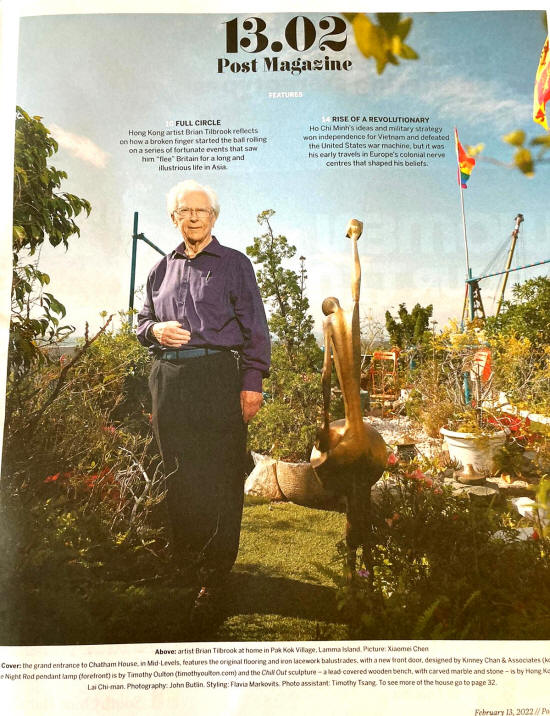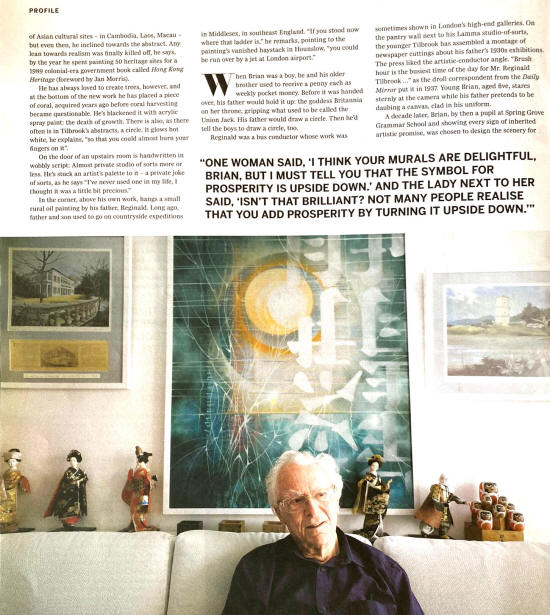 P.S. Hahaha! While finishing this story, RTHK Radio 3 (which I'm often listen to while blogging) is just broadcasting an interview with Brian!

Feb 1: Playful Water Tiger 2022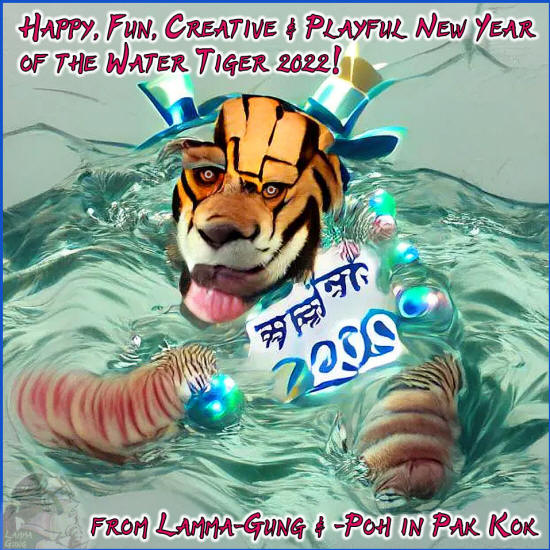 See more of my Generative Art images: NightCafeStudio.
Here's the BEST Lamma Lunar New Year's card I've seen this year, from the Tai Peng Community Garden: