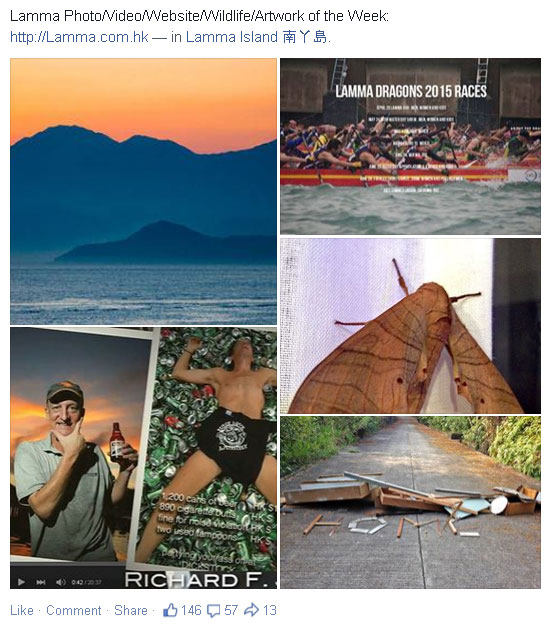 Lots of "Typically Lamma!" photos/videos/websites this week:
Lamma Spotlights of the Week, Apr 30, '15:
Sunset Over Lantau, RFJ, LammaDragons.hk, Giant Month, HOME; by
Howard Sheard, Melisa Coletto, Lamma Dragons, Megaen Kelly, Liz & Hans.

Pictures by Nicky Jones early this morning. She writes:
"It's a beautiful day for a grand race! ;-)
Ferry terminal is PACKED for Lamma 500 :)))))) Today is RACEDAY!"
Click below for results, photos, details and much more...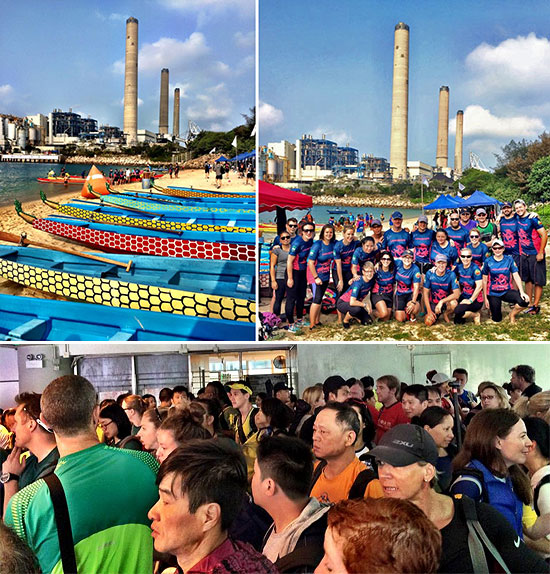 Check out their recently revamped website: www.LammaDragons.hk
Next races: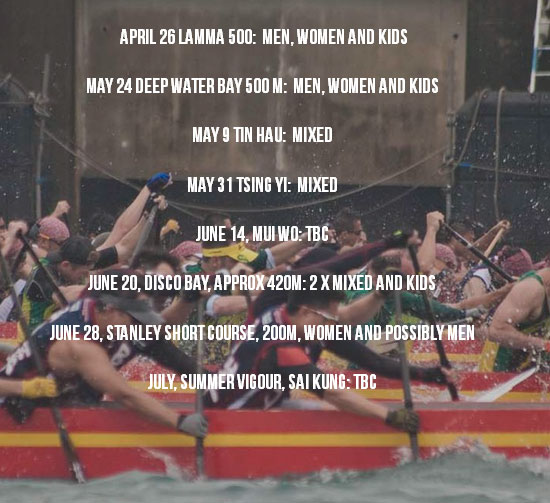 Lamma-Por and I'll be off on vacation from today - April 21.
Thanks to cheap post-Easter Cathay Pacific Fanfare tickets, we can visit my Swiss relatives, for the first time in almost 8 years. Not much has changed back in my former home...
We'll be online only intermittently. Telecoms are still pretty expensive there, so we're relying on free Wifi. But we might have more fun things to experience and old friends to visit!

"We are AECOM, engineering consultant commissioned by the Water Supplies Department (WSD) to carry out design and site supervision of water mains replacement works at Hong Kong Island South and Outlying Islands. Related Contract No. is 18/WSD/08.
To resolve the problems such as mains burst and mains leakage brought by aged water mains, WSD carried out replacement and rehabilitation of water mains in stages to rejuvenate and stabilize the water supply network. Remaining water mains connection works are targeted to be carried out from 10pm on 21 April 2015 (Tue) to 6am on 22 April 2015 (Wed). As such, fresh water supply to the whole Lamma Island will be suspended during the aforementioned 8 hours.
I was advised that your website is a good channel to help spread out news about happenings in Lamma Island. Could we seek for your permission to help open a discussion group regarding the above suspension operation so that we can keep to communicate with the residents? We would also be grateful if you could help post the message under What's New at your homepage in due course."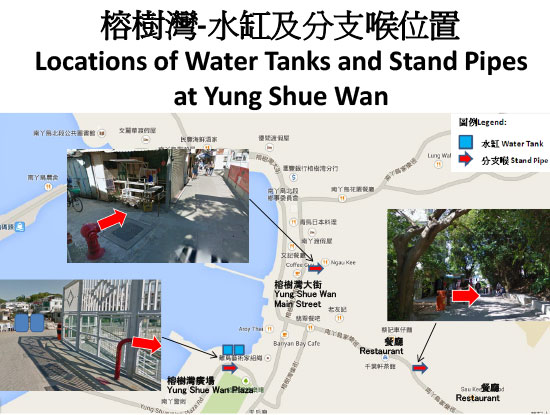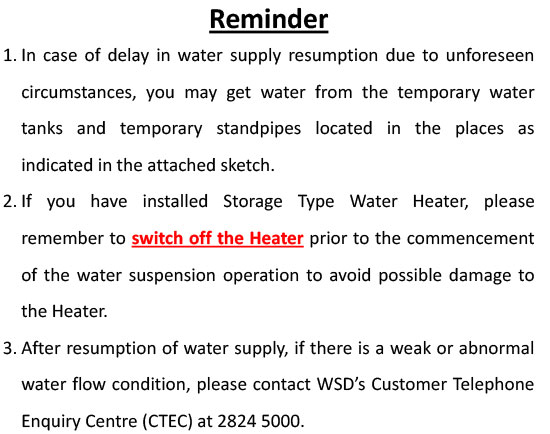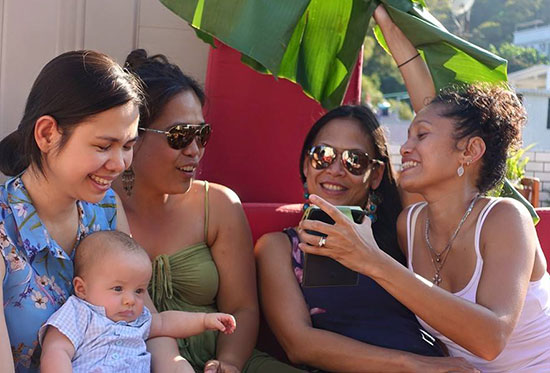 Many of the cheerful and happy aspects of Lamma Life are due to the presence of so many Filipinas and Filipinos living on Lamma - professionals, domestic helpers, waitresses, wives, etc. I might be positively biased as I have a Filipina sister-in-law back in my former home country, who's worked in HK before, plus quite a few Pinoy relatives.
So many great community activities on Lamma are organised, attended, even initiated by our vibrant Pinoy community and they make Lamma a much happier community, IMHO. They're also one of the very best insider sources of Lamma gossip and Lamma Dramas (which I've usually refused to publish here, avoiding making too many enemies and focusing mainly on positive news).
An example of such a happy happening, involving THREE social media - Facebook, streaming radio, messages - plus this Lamma community website:
This is the "Pinoy Life" weekly radio show by Aileen Alonzo & Jun Concepcion that these cheerful Pinoy Lamma Ladies above were phoning in to at that very moment, enjoying their sunny Sunday afternoon on a Village House rooftop.
Go to 21:45 for archived shoutouts by Aileen to Ivy & Ivan Fernie, Jonnet, Hera, Darren, Trey (who took the photo), plus several babies & dogs, of course.
Plus several minutes of happy banter and a secret Adobo recipe, in English and Tagalog: PINOY LIFE, RTHK, Sun, Apr 5.
Looking forward to savour my sister-in-law's amazing Adobo soon...
I also found this "RTHK Broadcaster's Profile" page about Lamma's famous Pinoy songstress, radio personality, etc., Aileen Alonzo: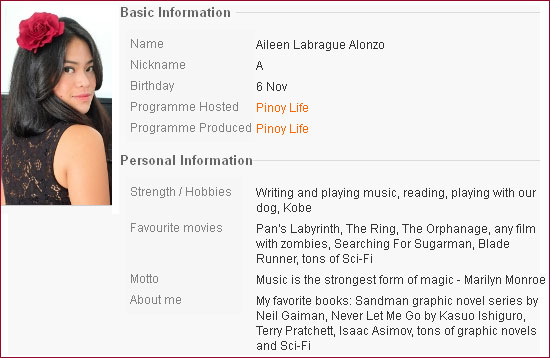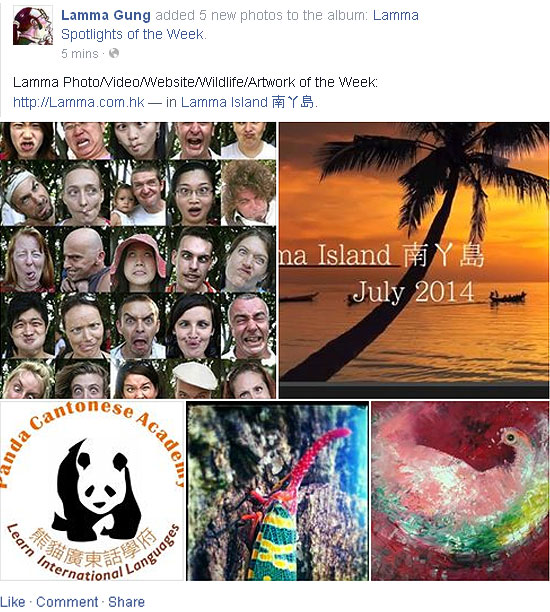 Lots of various vibrant, verdant, vivacious vildlife, err, wildlife this week:
Lamma Spotlights of the Week, Apr 6, '15:
Scary Lammaites @ Lamma Fun Day '06, Yung Shue Ha dragonboat team @ Sok Kwu Wan races, Panda Cantonese, Lanternbug, Fair Bird; by
Darren, Mike Chau, Panda Cantonese Academy, Jean Gorguet Photography, Olga Kossova.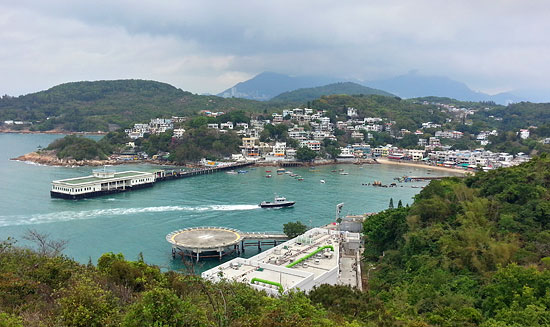 In my 13+ years living on Lamma, no peak and not many hiking trails have remained unexplored. But I was introduced to a brand-new one yesterday. These bush trails are still in progress, not quite ready yet and have numerous dead-ends. Even with a GPS you might get lost without a guide right now. A few more months till the "official" opening. But look at the view from the path above!
There are anonymous bilingual warning signs on the way there, up in Tai Shan, as so many tourists get lost on the road to Hung Shing Yeh and beyond, walking beyond the end of YSW Main Road and up to Tai Shan instead of turning left at Nick's Corner, as all signs indicate: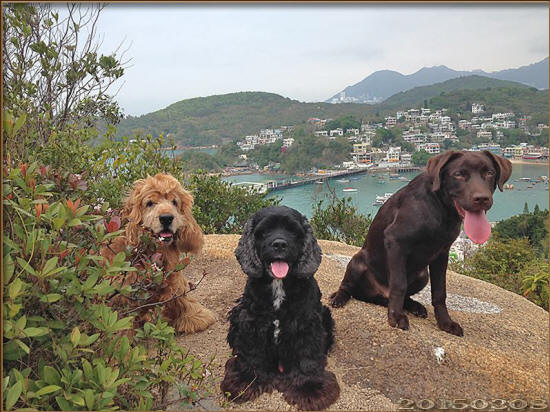 This is what we found, the official YUNG SHUE WAN PORTAL, the video-surveyed entrance of the 3rd Cable Tunnel from the Powerstation, going under the seabed North of YSW Harbour all the way to HK Island. Quite similar to the All-Seeing Eye of Pak Kok Tsui!
Has any Lammaite reading this story ever been over there after it was built? The other two Cable Portals are easier to find and access, delivering all the power for all of HK Island from Lamma! I want to get into one of these tunnels, walking over to HK Island! Watch this space for an official exploration someday soon, I hope.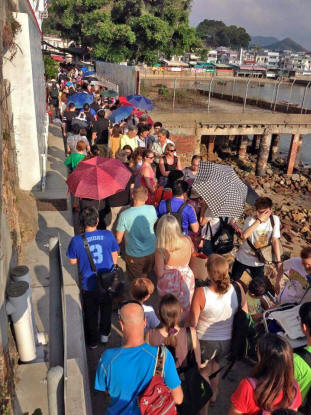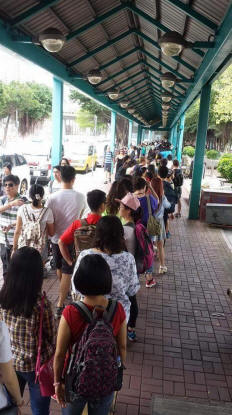 A very rare phenomenon to and from Lamma: Queues!
We never queue ANYWHERE on Lamma, not at any restaurant, shop or to the ferry, except on major holidays, when we might get over 20,000 visitors by ferry in one weekend. It's only the second of this year's 5-day Easter holidays!
Visitor queues all the way from Jackson to YSW Ferry pier (by Marcus Langston) and to Central Ferry Pier 4 to Lamma (by Christopher Guinness).
We've been hiding in almost tourist-free Pak Kok much of the weekend, avoiding all the Lamma ferries, hiking our almost tourist-free, non-concreted hill trails.
Welcome to Lamma Island, Easter tourists!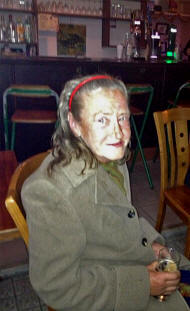 1:30am today, Good Friday, Linda, aged 68, died in her home in Tai Shan West.
There are lots of updates and 100+ comments on Facebook from many current and former Lammaites.
"Well, I guess most people on Lamma have heard the sad news by now. Linda passed away in a fire at her home about 1:30am, Good Friday. No one is exactly sure what happened, but here are some details. Jill, her near neighbour reported an explosion and fireball at about 01:30 which set the trees in Linda's garden on fire.
The fire department was up there ASAP and the blaze was put out in about half an hour. The kindest (and most likely the most accurate) way to look at this is to say that Linda died of carbon monoxide poisoning. That's to say her death was painless. She had been especially poorly since Wednesday."
Sharon (photo of Linda), writes: "Linda definitely lived a very interesting life here on Lamma and in India and Japan. She came to HK as a ballet dancer, I believe, and I've enjoyed listening to her and Alan's memoirs over the years. They forgot to plan for their future.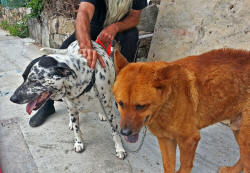 She had missed him terribly. They had been together 47 yrs and I hope she is really at peace with him now, despite her horrific end."
Talking with policemen, firefighters and fantastic friends who had cared for Linda till now, below are a few of my photos from yesterday morning. It's cordoned off now with police tape, the death and cause of fire investigations are on-going.
Foster/adoption homes are urgently sought for 2 of Linda's dogs. Contact Dr. John Wedderburn.
Click to enlarge photos and read Nick's very well-received eulogy...
---
P.S. I've just located a frame from the Lamma My Island "dogumentary" by Alba Rayton, a former Lamma resident. Linda 5 years ago and about 50 years ago: