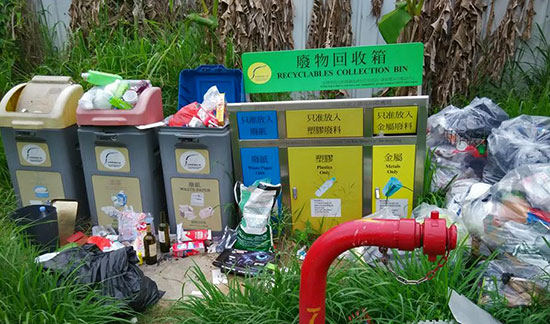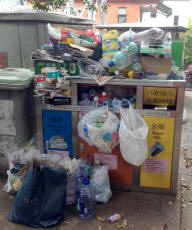 Has there been TOO MUCH recycling happening on our island recently? The bins all over North Lamma have been overflowing yesterday, even at the Pak Kok ferry pier where I recycled yesterday.
How often do the bins get emptied anyway?
And what happens to non-glass recyclables?
These bin (not binned) photos from Carmel and Sean have started a lively discussion!
But the best reaction came from our latest local small business startup, the Yardley Brothers beer, brewmasters of Lamma Island Pale Ale in Hung Shing Yeh, excluisvely available in Brothers Shop so far:
"We can help with brown bottle glass recycling!
We need as many bottles as we can get for our Lamma beer. If you have any brown bottles like these two, let us know and we can pick them up."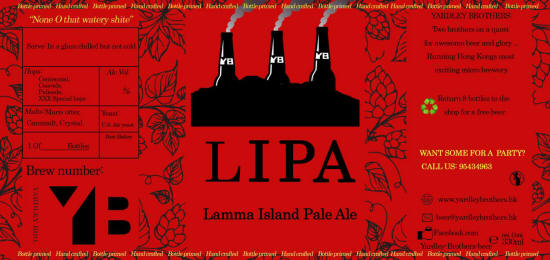 Camas TUNG Hei-man - Officer Commanding Lamma Island & Peng Chau,
Cheung Chau Division and monthly guest blogger of our Police Corner: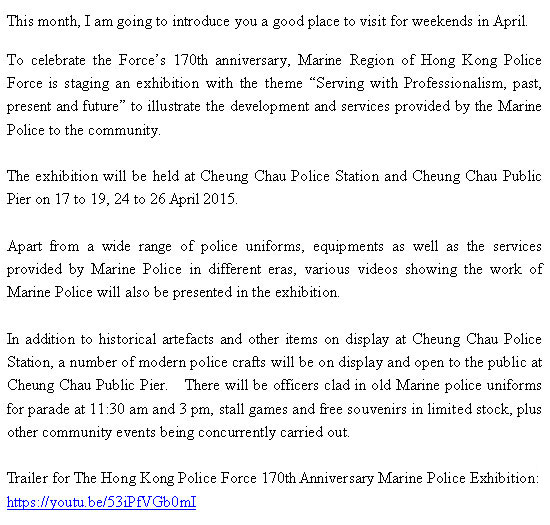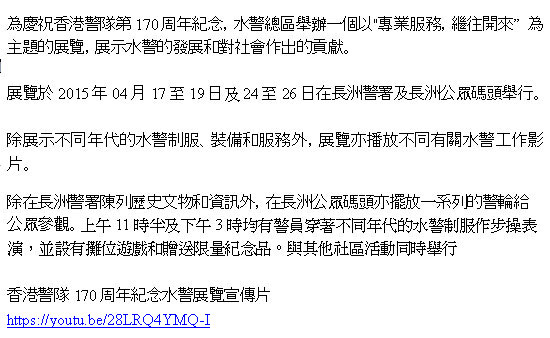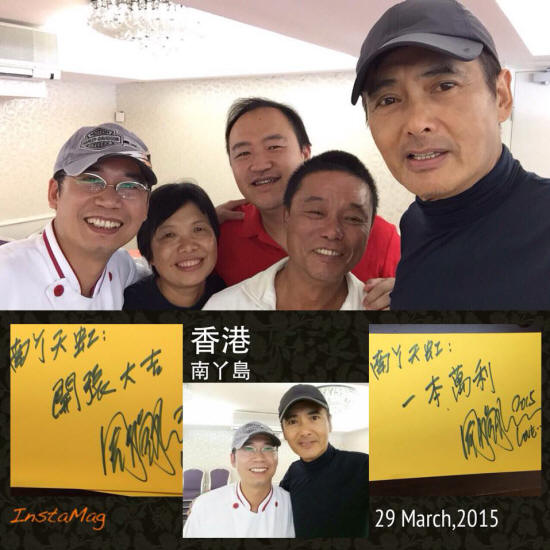 Click for another picture of Chow Yun-Fat today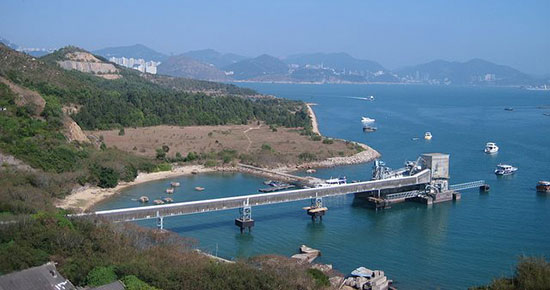 Submitted by 南丫島話 On Lamma:
Our Chance on Lamma Island - by LegCo Member Miss CHAN Yuen-han
Published in am730:
[Consolidated: http://www.am730.com.hk/column-258012]

Some of you might have noticed that the usual almost daily updates of this entire website, except the forum, have been interrupted for this week? The website and the forum worked fine all week, but I could only update the forum via my smartphone posting messages.
Well, I've got a good excuse for the lack of Lamma-zine updates:
A complete Windows crash of my home office PC, making a full re-installation necessary, Windows and my main software packages.
Thank you, Computer Andy, my saviour! I'll be eternally grateful, at least till I'll receive his invoice. He warned me via WhatsApp, sending regular photo updates of the repair progress, see below, and finally warning me:
"Big invoice coming soon" with 3 party hats and 4 dollar signs after the msg!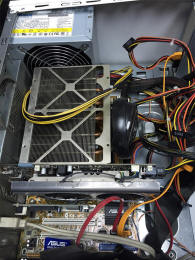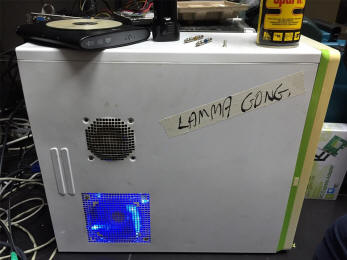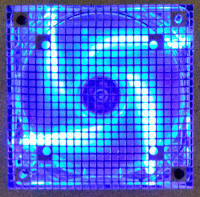 Getting the PC delivered and returned from Andy's workshop after the Waterworks, Chun Man Computer, his friend Chris the VV Driver & Handyman, had a special price, fortunately. Plus, to my big surprise, I got a new, glowing cyber fan!
Thanks to my regular backups, no data has been lost! Communication, the main tool and work of running a website, continued normally all week: Email, forum, Facebook, all the various messaging apps, thanks to my smartphone with stylus.
If I'd go to the trouble to set up web publishing on my smartphone, I could run much of this website while sipping a glass of wine at one of our many beaches via 4G. Maybe someday soon...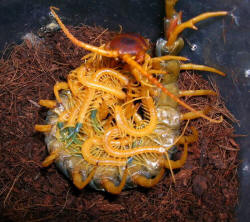 Forum post from a Lamma Newbie:
"SNAKES AND CENTIPEDES:
We moved to Lamma about two months ago and up until a week ago we were really loving it, but we've since been totally freaked out. In the last week alone we've had two gigantic centipedes on our patio, and then today a snake showed up underneath our outdoor laundry machine. I can't imagine how we'll feel when one finally gets inside our house...
I love having space and the view from out patio is beautiful, but I don't really feel comfortable here anymore. Mostly, I'm really worried that my little kids will get hurt playing on the patio. Can anyone offer me any encouragement or suggestions? We love the overall vibe of Lamma and the hikes are superb, but maybe we're just not cut out for it."
---
I've been asking for good (and bad) advice for his family. This generated a flood of comments (100+ so far) in our Lamma Flora & Fauna forum and in the Lamma Snake Sightings Facebook group:

The worst (stock) photo posted was the centipede-babies-ball above, plus a post by Ed Williams: "We had a nest inside our sofa once...nightmare..."
But my favourite reply came from a tough lady on Cheung Chau: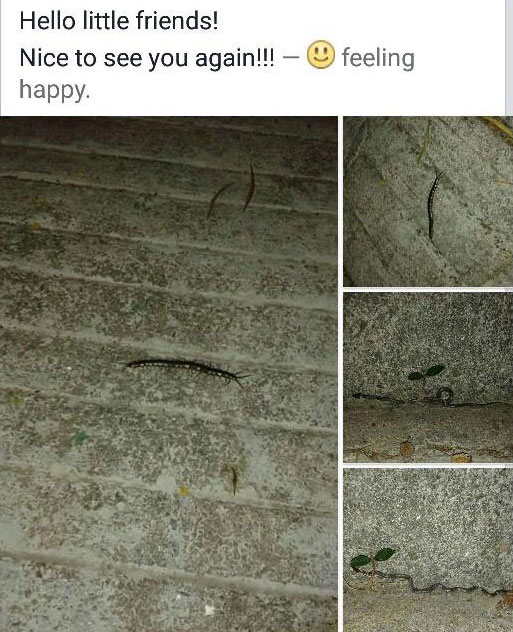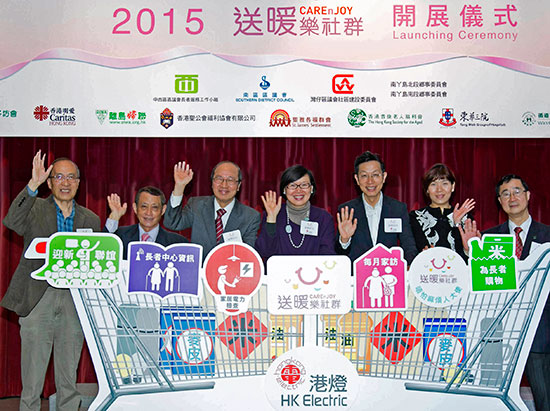 HK Electric writes:
"There are few things more rewarding - HK Electric has found - than showing one's care for the community and seeing the joy that it brings. It is in this spirit that the Company is partnering with three district councils on Hong Kong Island, two rural committees on Lamma Island and eight elderly service agencies in Hong Kong to launch today (18 March) a meaningful elderly care programme named "CAREnJOY".
The programme will also promote mutual support in the neighbourhood, where senior citizens will be recruited and trained as ambassadors to encourage other elderly to join local service centres, so that they know where to seek help if required.
Speaking at today's launching ceremony, HK Electric Managing Director, Mr. Wan Chi-tin, described the Company itself as a "senior citizen" having served Hong Kong for more than 125 years. In fact, the Company has been trying its best to address the needs of the elderly - through concessionary tariffs for eligible senior citizens; large-font bills, and the recent launch of the 'Web for the Elderly' featuring easy access to information for easy browsing.
...Under the programme, we will reach out to more than 800 single elders [on Hong Kong and Lamma Islands] in a year...
Initiated by HK Electric, CAREnJOY is supported by the Central & Western DC, Wanchai DC, Southern DC, Lamma North and South Rural Committees. The monthly service will be coordinated by eight NGO partners including Aberdeen Kaifong Association, Caritas Hong Kong, OIWA Lamma Division, Hong Kong Sheng Kung Hui Welfare Council Limited, St James Settlement, The Hong Kong Society for the Aged, Tung Wah Group of Hospitals and Wan Chai Methodist Centre for the Seniors."
Read the entire press release, plus more captioned pictures:
Concerted Efforts Brings "CAREnJOY" to the Elderly [18 March 2015]
P.S. Annual Results Highlights for 2014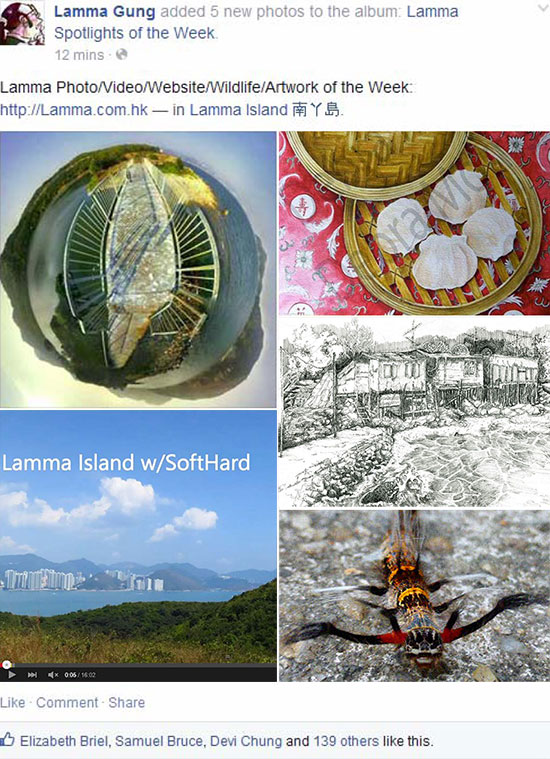 Ex-Quarry Lake Bridge, Mountainbiking video, Debra Morris - art and illustration, Dragon of Pak Kok, Fishermen's Village; by
Ronald Sastrawan, Tom Ko, Rick Haich, Dina B Knight.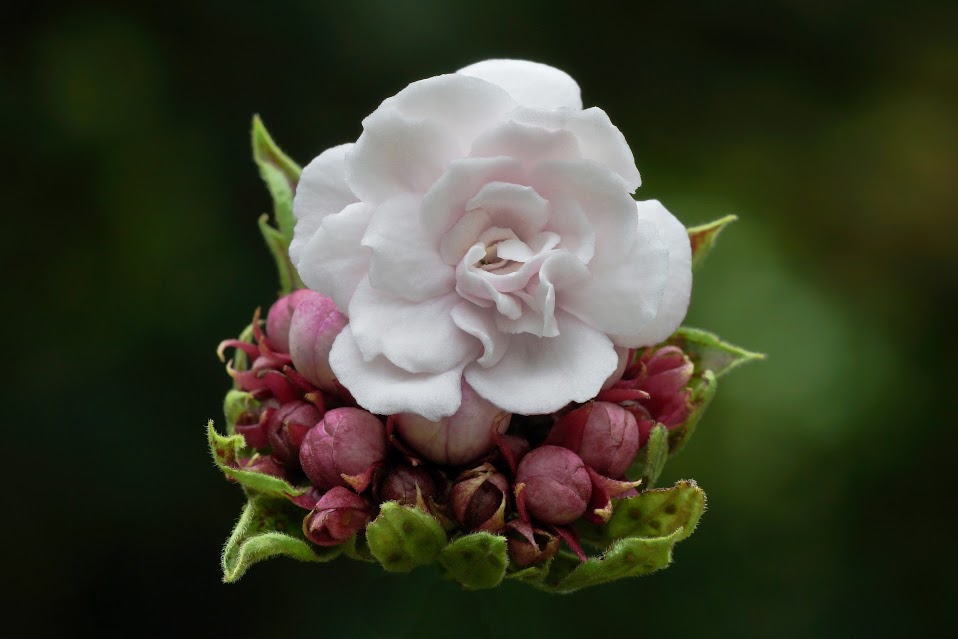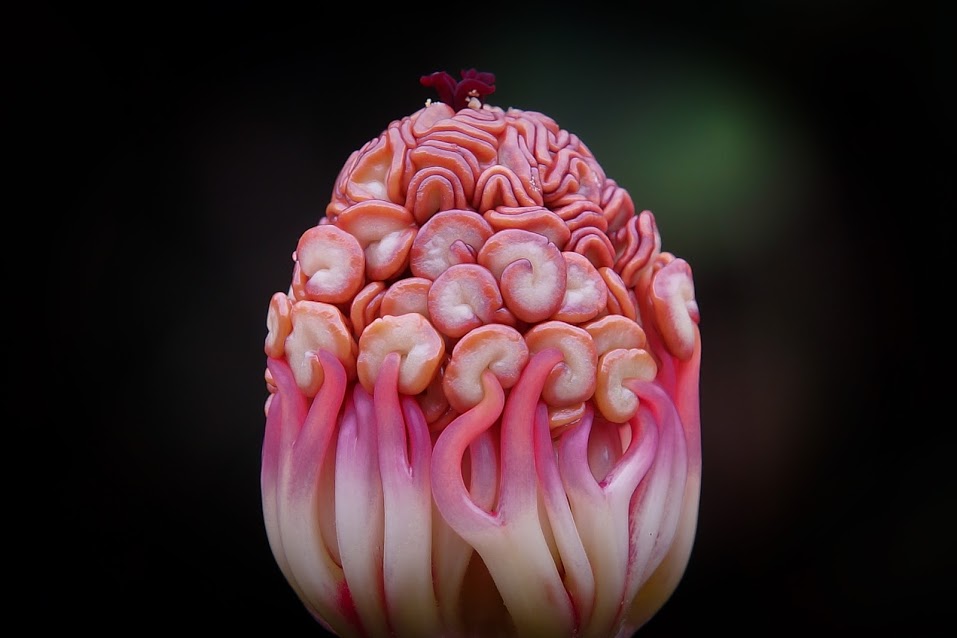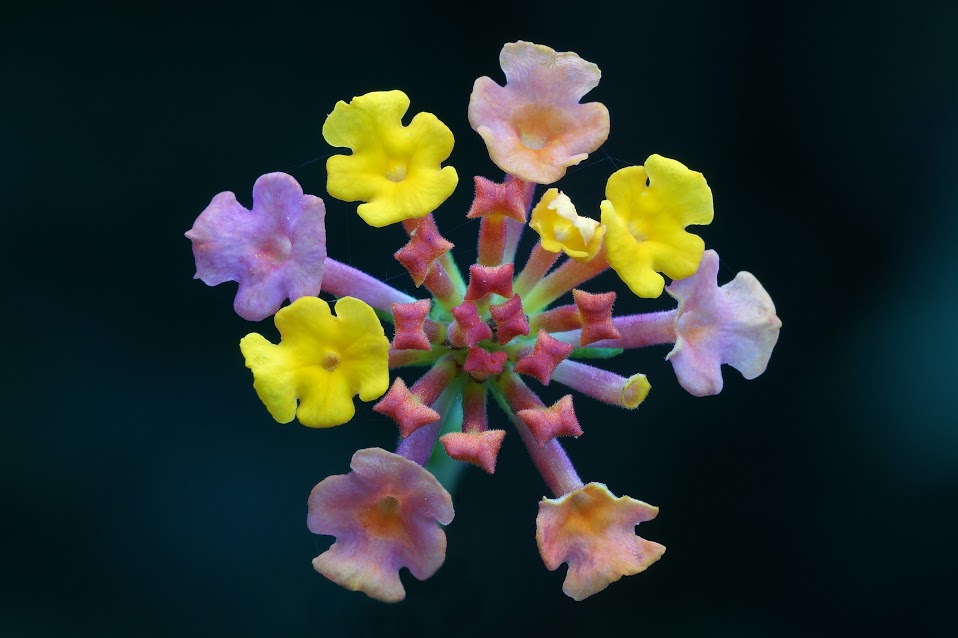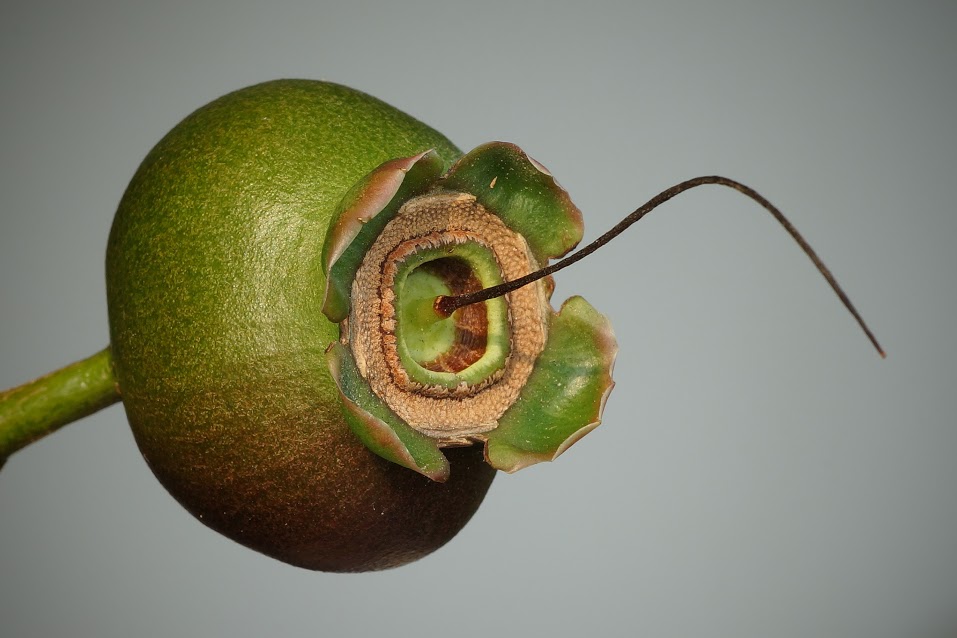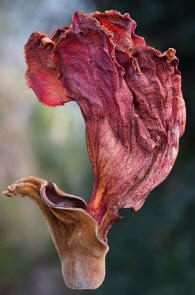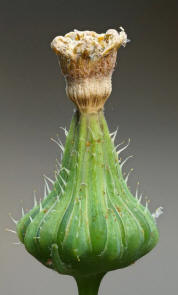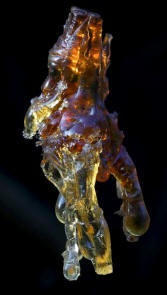 More Lamma photos by Rambler...
He writes: "Unthinkable shape species found on the dark side of Pandora"
"The expedition finds more nocturnal creatures on Pandora"
"Astonishing forms of alien life on Pandora"
"The expedition enters the spring zone on planet Pandora"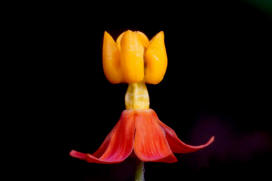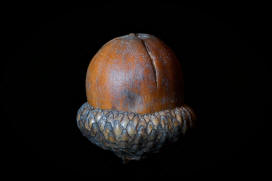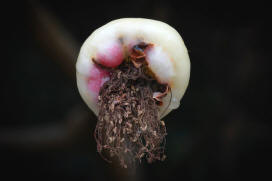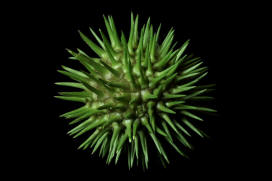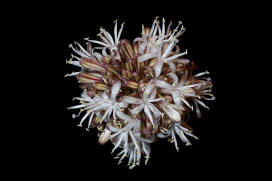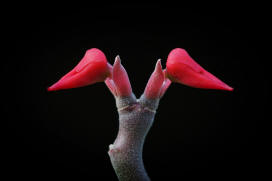 Click above for great photos and a slide show by Ewa Wilkinson. See also her Video of the Week, Lamma Fun Day 2014, in the top right column on this page!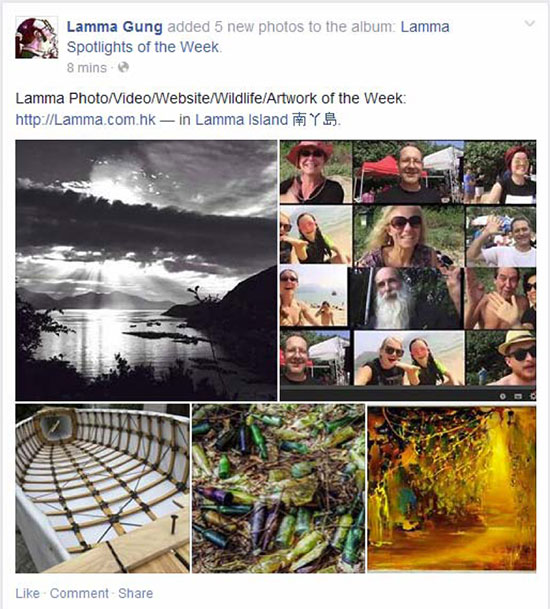 Lamma Spotlights of the Week, Mar 13, '15:
Lo So Shing, Lamma Fun Day 2014, The Lamma Workshop, Lamma Forest Bottles, Untitled; by Banny Barrios Defeo, Ewa Wilkinson, Andy Maluche, Miso Zo
(a really multinational group of talents this week, 5+ countries!)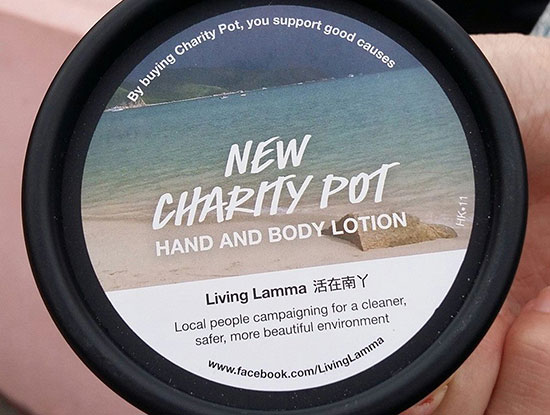 Photo by Dawn Roughsedge of the Lamma Outriggers. She writes:
"Hi, please can we support this! Living Lamma get 100% of the proceeds of this lovely LUSH body lotion. $100 small. Image is of a large at $200.
You will see these 'Charity Pots' at LUSH shops. There is one in Central MTR
[CEN E4, Central, near Exit E, from this Fri - April 22]
Don't worry if you only see one or two on the counter, they will happily make up/bring out more! Plus it smells fantastic, so no reason not to indulge!"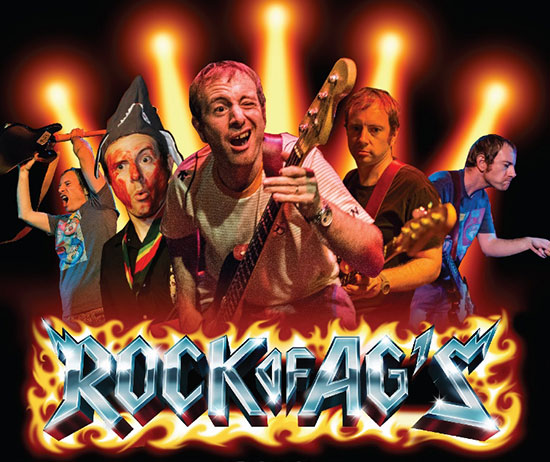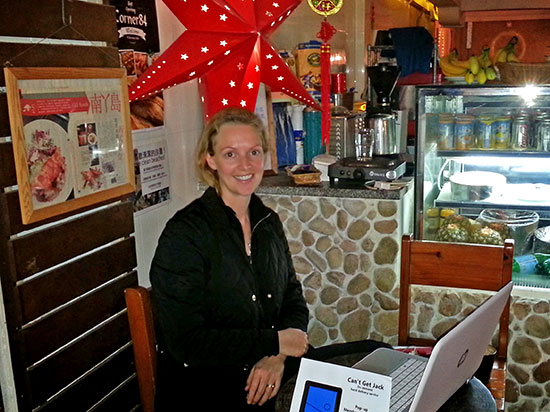 Jenni promoting her venture Can't Get Jack outside the Green Cottage: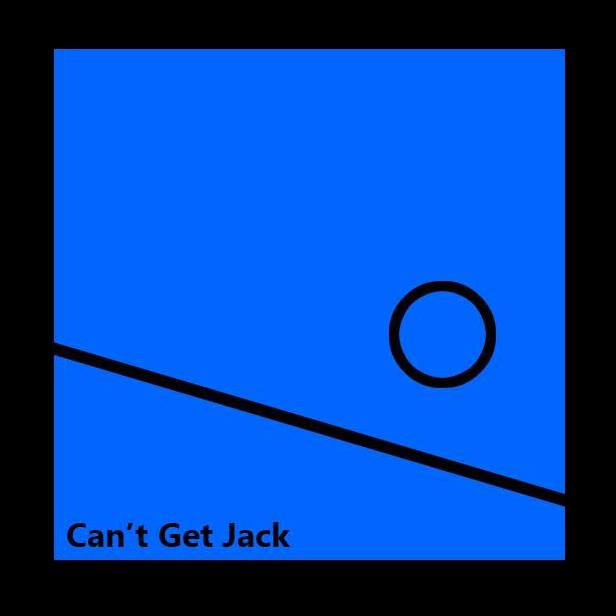 "Can't Get Jack is aiming to be a community based delivery service, set up for Lamma residents and run by the Lamma residents - Can't Get Jack is simply the middle-man to do it.
Can't Get Jack makes only $5 per delivery and the rest of the dealings with money is done between you and the designated go-getter. When you sign up as a customer, if you think you want to try this out once, then just sign up with $5.
Thoughts on this are appreciated, lovely Lamma people, the more questions and queries the better." Learn more...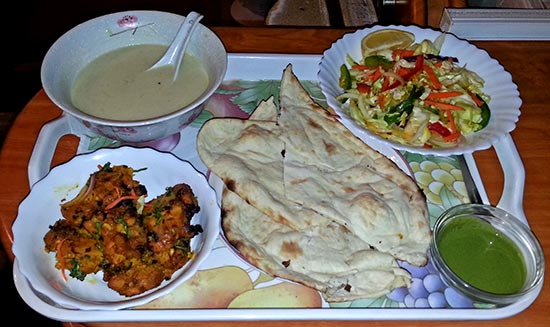 We got our dinner delivered today for the very first time in Pak Kok, being the very first maiden delivery and first paying customer of Can't Get Jack! The famous and delicious Indian set dinner above from The Waterfront, $128 plus just $30 delivery charge, was delivered on time, with a smile and chat by Jenni personally.
Click above for info on how to get your meals (or anything else up to 12kg) delivered in North Lamma! Or would you consider becoming one of Jenni's Go-Getters to make some extra cash by doing occasional deliveries?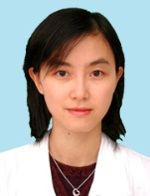 Dr. Fion Chan SY - Weight Control and Metabolic Surgery Clinic, Queen Mary Hospital - writes:
"I would like to congratulate on Hermann's 7th Anniversary after laparoscopic sleeve gastrectomy. He is among one of the earliest patients who underwent bariatric surgery in Queen Mary Hospital. He is actually one of the most successful patients in terms of amount of excessive weight loss and control of co-morbid diseases.
Weight management is a "journey" which is of crucial effect in the life of morbidly obese people. This "journey" is filled up with hardship which requires you to make excessive and painful effort of some kind and it definitely can end up with joy and happiness of you, your family and friends. As I always tell my patients, bariatric surgery could be a milestone in their success in weight control. Yet, the most pivotal point is the DECISION in joining this "journey" and the ENDURANCE in staying in it. Nonetheless, we have to admit that the outcome is difficult to predict at the beginning. Surgery alone seldom results in successful weight loss and relieve of co-morbidities.
While bariatric surgery is well accepted by people in Western countries, most people in Hong Kong appear to have reservation about this treatment option for obesity and metabolic disorders. This is understandable as surgery is associated with morbidities and mortalities. Why should I take the risks to undergo surgery?
This question is best answered by the experience of Hermann. He underwent laparoscopic sleeve gastrectomy with smooth postoperative recovery and complete remission of his co-morbidities [diabetes, sleep apnea, knee/back problems, reflux, hypertension], drug free in the past 6 years! This experience does tell us of the paramount benefits of bariatric surgery in contrast to medical treatment, which is currently not able to cure these co-morbid conditions.
His success is greatly contributed by his own FriETERMINATION in achieving good health. A complete adjustment in life style is practiced in the past 7 years. In additional to strict diet adjustment, he kept doing regular and intense exercise including boot camp, hiking and cycling since shortly after the surgery. His faith and endurance is highly appreciated and set as a role model for my other patients. I always show them the photos of Hermann taken before and after surgery and they are encouraged by a glance at the photos.

With the increasing proportion of obesity population in Hong Kong, the development of bariatric surgery should be an important responsibility of the gastrointestinal surgeon. The ample experience in performing laparoscopic surgery for patients with gastrointestinal cancer makes such development in our hospital very smooth. Management of patients with obesity and metabolic disorders, however, is a challenging experience for us as we have to take care of the co-morbid disorders and psychosocial aspects of the patient together. Luckily, we are empowered by the enthusiastic work from different subspecialties including endocrinologist, dietitian, physiotherapist, anesthesiologist, clinical psychologist, plastic surgeon and nurses.
To quote an old saying, "Where there's a will, there's a way", I encourage obese people to face their disease condition with courage and faith. To be open-minded in acquiring knowledge about treatment options for the problems of overweight and co-morbidities is the first step to success."
Learn more from Queen Mary Hospital...
(Quote: "Unrealistic expectations about the surgery outcome, e.g. expecting to become a charming superstar model without modifying one's living style."
---
This is Lamma-zine story #75 about my "weight loss journey". Here's a short summary, plus an index of my "e-book": http://Lamma.com.hk/lose175
Only Half the Man I Used To Be

Despite some persistent, stubborn prejudices and long-held but erroneous beliefs, Lamma isn't all about nature & seafood, relaxing & enjoying life. Sometimes, we take time out to actually THINK and ponder the mysteries of life and the universe.
We've got (almost) monthly Philosophy Cafes, many great discussions in the many bars and occasionally an intriguing, learned event in the Lamma Corner shop (just after the Bookworm Cafe, click for poster):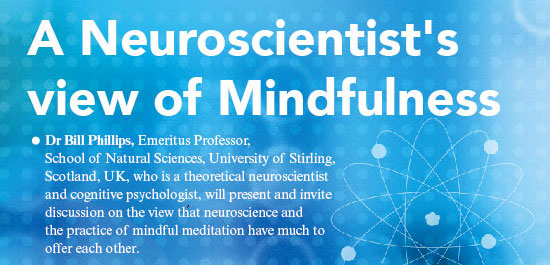 Afterwards, lecture attendees are most welcome and encouraged to discuss these mindful ideas over a glass of fine organic wine in the neighbouring Bookworm Cafe's outdoor wine bar, nibble on a vegetarian snack while listening to sweet music from the new vinyl record shop in there. Yes, many Lammaites appreciate high culture, cultured discourse and the finer things in life!
P.S. One more story about Mindfulness, published and introduced by my former Sha Po Village neighbour and founder of Kinesiology Asia, Brett Scott:
IS YOUR MIND FULL OR ARE YOU MINDFUL?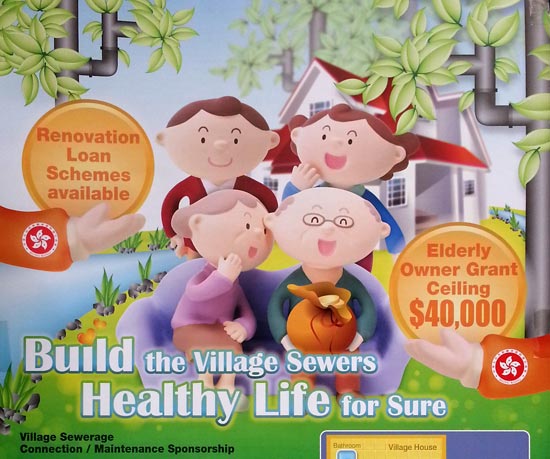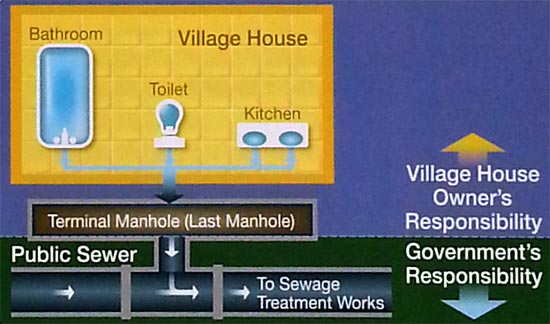 More info on Lamma Village Sewerage Phase II...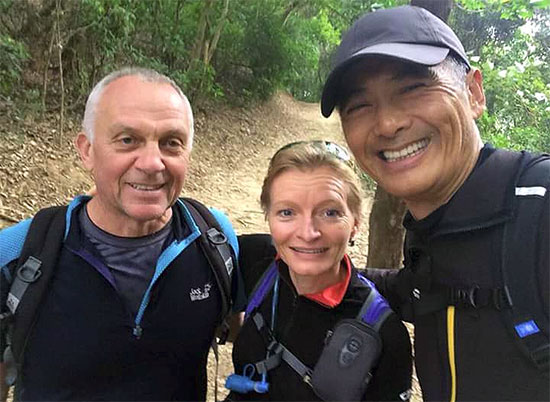 15 days of Chin. New Year are over now, last Lo Bat Go just finished, and here's the last photo of the CNY of the Sheepramgoat:
Chow Yun-fat was visiting Lamma over the holidays, encountering a number of Lammaites while hiking in the hills. Chris the Carpenter (one of the longest serving Lammaites) and Carole of LammaFlats.com met him earlier off-island!
The photo was posted by Carole's iPhone, even though it was probably Fat-Gor taking it. He's a very experienced and professional selfie taker, even without a Selfie Stick, as I've seen myself in Andy's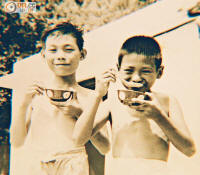 Seafood Rest. where I encountered him last myself, taking selfies with Andy and crew.
AFSpot writes: Fat Gor (right) spent the holiday on Lamma Island.
As usual, another blockbuster was running through CNY in most cinemas, featuring Lamma most famous and richest son, Fat Gor. If you wanted to see it you had to book online and early. Reviews were mixed but Lamma-Por and I loved it. From slapstick and silliness to James Bond-type stunts, traveling all over the world, a real romp, but just spending minutes of movietime in titular Macau.
We saw it in Cyberport, closest and cheapest cinema for Pak Kokians like us. I couldn't resist shooting a little photosphere on my smartphone afterwards, featuring the Shaolin martial artists and traditional arts & crafts being demonstrated in their arcade.
Here are two Tiny Planets created from the all-round Photosphere: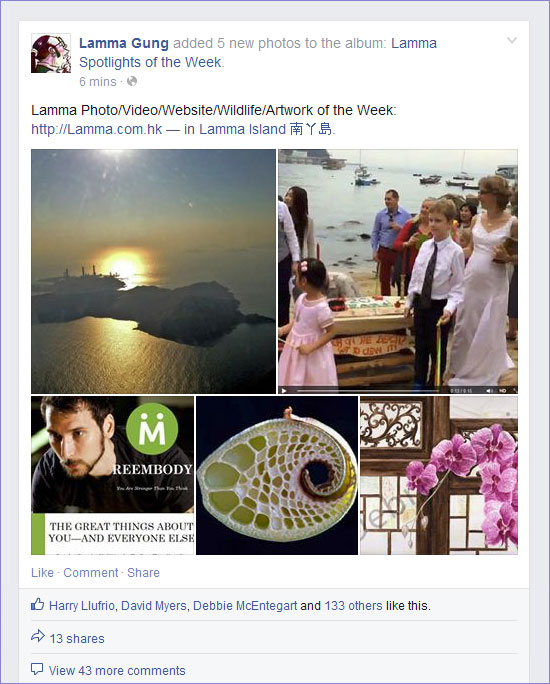 Lamma Spotlights of the Week, Mar 3, '15:
Our Island in the Sun, YSW Beach Wedding, Great Things About You, What's This? Orchid and Screen by:
Mici Reinold, Sheli Bowman, Kevin C Moore, Rambler, Debra Morris.

From a fascinating web page about the industrial history of Lamma, with input/links from quite a few senior Lammaites, here are a few highlights: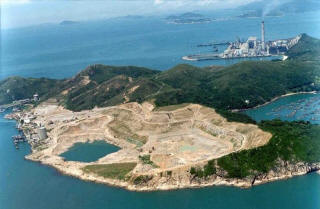 "Electricity was first brought to the island by submarine cable from Hong Kong island in 1962.
Lamma Power Station opened in 1982.
Hong Kong and Yaumatei ferries resumed a service to Cheung Chau with an intermediate stop at Yung Shue Wan on Lamma.
A plan to have HK's international airport on the north coast of Lamma island was discussed in 1938.
Lo So Shing [mid 1950s?] One of the… "the principal village occupations [is] grass-cutting, the grass being sold to Aberdeen for breaming [cleaning of the bottom of a ship of accumulated matter by burning and scraping]".
In 1972 Shell Oil Company applied to build an oil refinery on Lamma but was opposed by environmental groups and residents.
in 1965 reports that new factories have been set up in north Lamma including [one or more] rattan factories.
in 1983, people on Lamma island were assembling dolls – there was a pile of arms and legs etc in the middle of a [restaurant] table, and women sitting around the table putting them together.
In 1954 the villagers set upon the new contractor, beat him up badly, and left him for several hours locked up in a temple. ...four of the villagers were sent to prison for several months.
Anyone visiting Lamma, especially Yung Shue Wan, up to the early 1990s, will remember the pungent smell of shrimp paste which was made and/or stored in large, bright blue plastic barrels."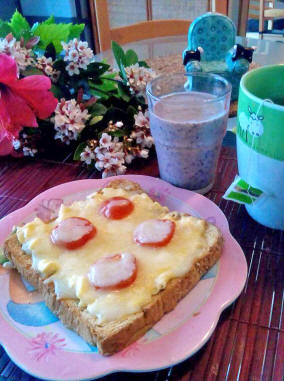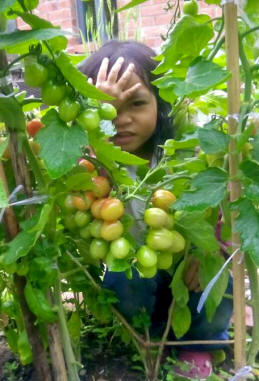 Jozi Mouzi Birkz writes:
"My breakfast, home-grown plum tomatoes on my toast and my home-grown strawberry smoothies with mountain flowers I picked up while jogging this morning. Oh Lamma, you are my Paradise! — drinking green tea.
... You don't need to have a huge farm to enjoy your fav vegetables.
... Now I know why they call it Tomato....
Tooo-mach-on-my-Toast! Anyone like it? It's free!"