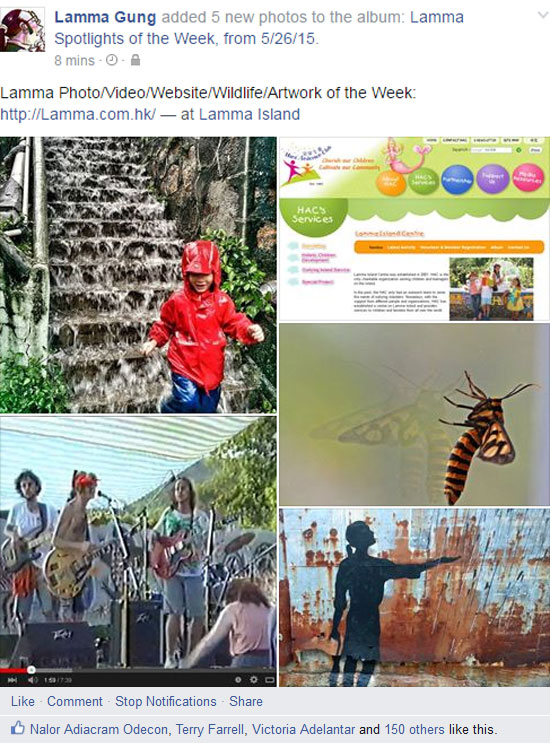 Lamma Spotlights of the Week, May 26, '15:
It didn't rain [at that moment] ~ by Ronald Sastrawan
Earth Day Festival 1991 ~ by lungmongous
Hans Andersen Club ~ by Lamma Island Centre
A wasp moth enjoying the dry apartment on a rainy Sunday ~ by Ewa Wilkinson
Street Art on Lamma island ~ by Johan Nylander
P.S. Just in case you were wondering about the title of this blog story:
The Lamma.com.hk main office PC crashed a few days ago, all of Windows and all programs gone, the PC totally unusable, just a big box of metals and wires! The 2nd time this has happened in just a few months!
Thanks to my regular backups and a VV bringing my PC to Andy for re-installation, it's all been fixed within 2 days. In the meantime, I've been running most of my business - all communications and photos - from my smartphone, except publishing the Lamma-zine.
Thank-you to Andy & Chris for their usual prompt and reliable service! Back in business with a newer, better and more crash-resistant (I hope!) software setup!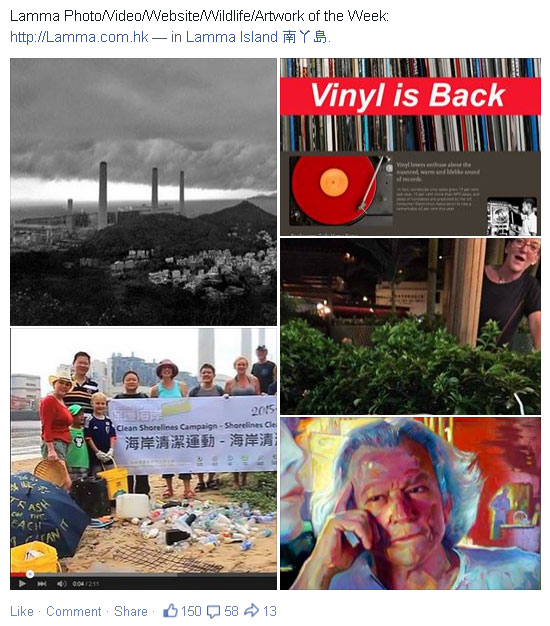 Lamma Spotlights of the Week, May 22, '15:
Just before the rain hit us this afternoon ~ by Wing Yin Chan
Power Station Beach Cleanup ~ by Ewa Wilkinson
LammaVinyl.com
Luna Moth ~ by Andrew Shields
Mexican Poet ~ by Miso Zo

Tourist Nikk Y. Conundrum spotted "some creepy heads at the bottom of a tree" along the Family Trail (YSW-Sok Kwu Wan) recently, wondering what they are. Anybody got (good or silly) answers?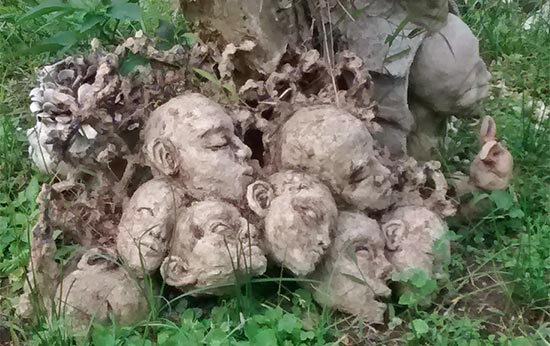 Some of the best replies I got, via Facebook:
"Mushroom growing on an ancient grave?
Family lost on Family Trail?
Typical Lammaites - stoned off their faces?...
Left-over heads after beach clean-up. [Photo by Ronald Sastrawan]
Malcolm Morris must have something to do with it! [Rocky Malcolm - Artist of the Month]
They could be the physical manifestation of lost Japanese soldiers who threw themselves from the path between Hung Shing Yeh and Sok Kwu Wan rather than surrender."
---
Finally, all was revealed by children's art teacher/ beach cleaner Roz Keep:
"These were made by Gary at Herboland who is an incredible artist. He recently took a ceramics course. These are at Herboland."
Take a bow, Gary - Lammaite of the Day, for perplexing and spooking so many tourists passing by on our extremely popular main Family Trail!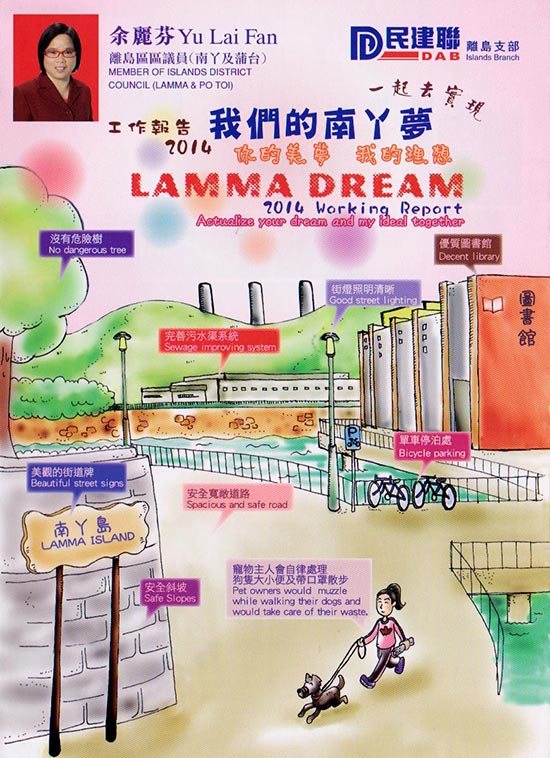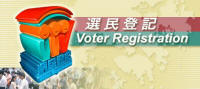 The new working report by our long-serving District Councilor is finally out now. You can pick up your own copy outside Yu Lai Fan's office on Back Street, just after the Lamma Gourmet shop. Or click to view all 8 pages online.
Have a good look and see if you agree with her Lamma Dream and ideal and want to help her with actualizing it, or not?
Got different ideals and priorities? Register before July 2 as a voter in the next District Council election this Nov to help actualize your dream. No opposition candidate has announced yet, so it might be one more easy win for Lammadonna?!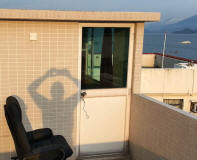 Raining buckets, bright sunshine, dark and raining some more today, the beach cleaning of Power Station beach today is on, then off, then on again, while I'm taking the chance of a small break in the morning rain clouds to shoot these photos with my smartphone and a cheapo clip-on fisheye lens (7-11!) from my rooftop.
We're still enjoying our panoramic 360-degree views in our remote Lamma village sanctuary, till it might be safe to return to Yung Shue Wan, maybe after the ever- increasing, unreasonable rents, the increasing flood of tourists and some of the major construction projects will have eased off a bit. Might take a few years?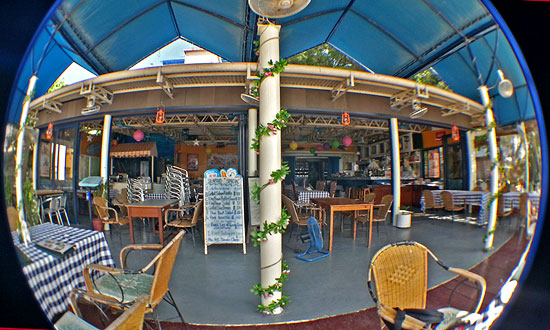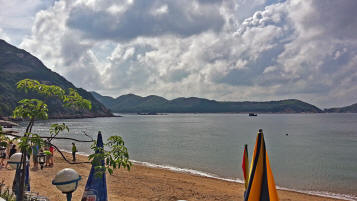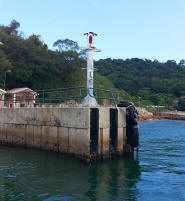 I've been visiting my favourite restaurant in South Lamma today, The Bay (Ferry from Aberdeen, Central or SKW; speedboat from YSW (Joyce/Peter @ 9877 0876; Danny speedboat from SKW @ 9830 8934).
Arriving at the Mo Tat Wan ferry pier from Aberdeen or So Kwu Wan, these are some of the sights.
Having a chat over a glass of their fantastic rose wine with The Bay owner (and loyal advertiser) Raymond, I learnt about their latest, tempting promotions: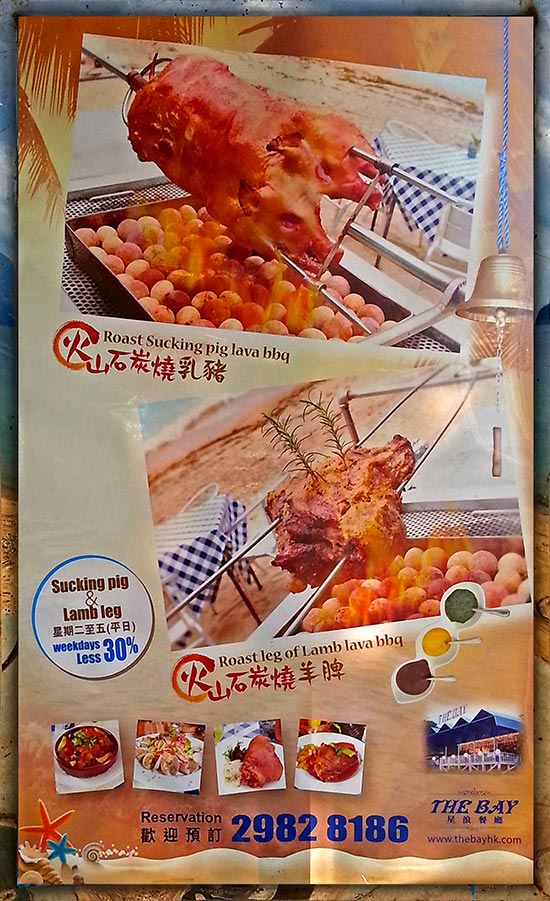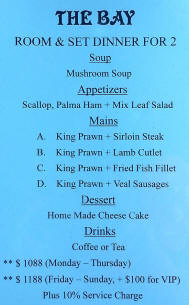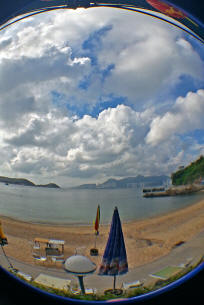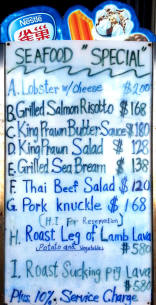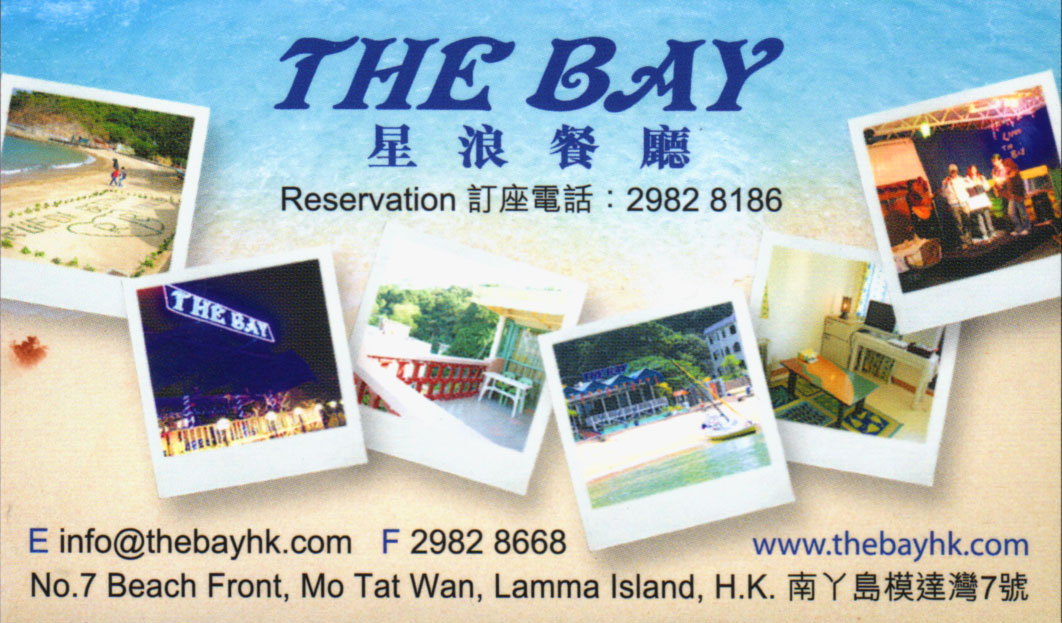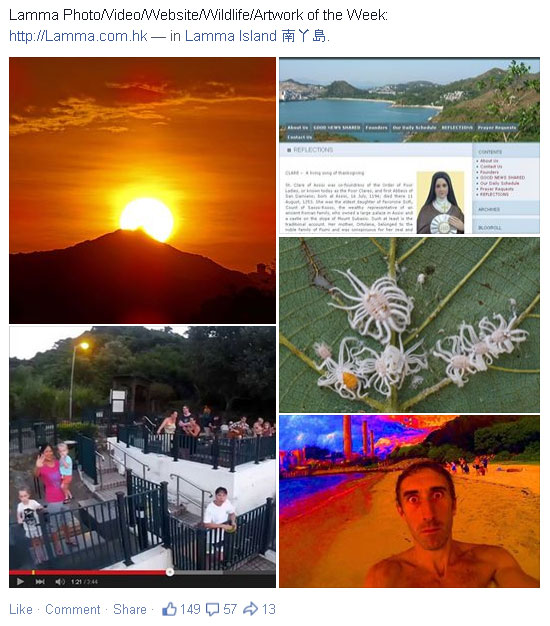 Another mixed bag of Lamma/Lammaite-related photos/videos/websites this week:
Lamma Spotlights of the Week, May 14, '15:
Sunrise May 12, '14; Banyan House Grill Party; Poor Clares Nuns; Planthopper Nymphs; Facebook Header (the best Lamma selfie I've seen so far!); by
L-G, Marian Matys, Portiuncula Monastery, Rambler, Graham Aston.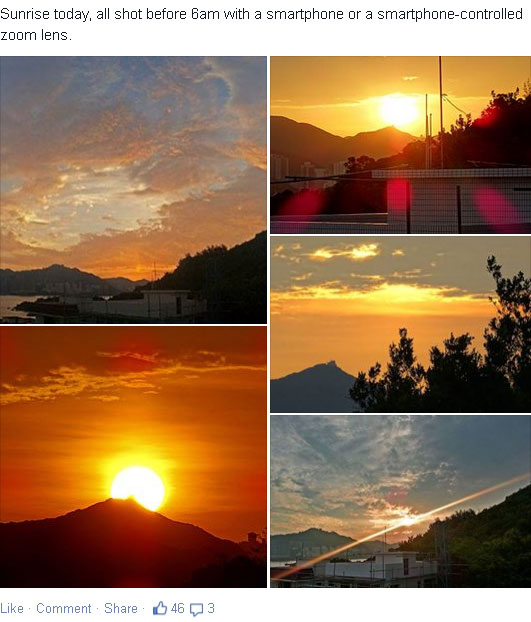 7 new sunrise photos today, a mix of wide panoramas, 9-picture wide-screens, HDR, several free photo apps, cheapo smartphone clip-on lenses, pocket tripod and a 2nd-hand 30x optical zoom lens, all shot directly or Wifi-remote-controlled with my old smartphone.
Do we still need large, heavy, expensive dSLR (semi-)professional cameras and lenses to get pretty decent pictures for web and social media? Maybe not?
Photographical knowledge, skill, experience and patience seem so much more important. Working on all of this for the last few decades, but it's slow progress.
More sunrises shot from my rooftop...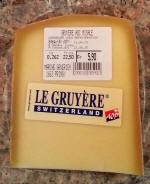 The Day of Reckoning is here! My neighbour Cheesey Tom, hubby of Can't Get Jenni, err, Jack, has started a cheese delivery. His very first delivery to me: this week!
But he's up against some really tough opposition, an original Swiss Gruyere cheese I just bought in the Eastern Switzerland valley where this world-famous cheese (even available in the Lamma Gourmet) originated! There'll be a side-by-side tasting and comparisons of bouquet, flavour, consistency, colour, smell, packaging, accompanied by a crisp, fresh, single glass of white wine, of course!
Here's my photo taken from "Castle Gruyere" cum HR Giger (Alien) Museum, April 16, '15:

CheeseByTom is on Facebook, of course, and the price list is above.
I adapted the Cheese Rolling poster from a recent Gloucester event, just for fun, trying to promote Cheese Rolling on Lamma, but this event hasn't happened (yet).
The official Gruyere verdict from this cheese-lover will be known soon enough!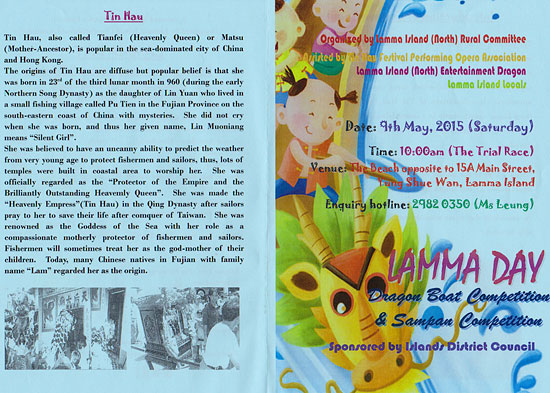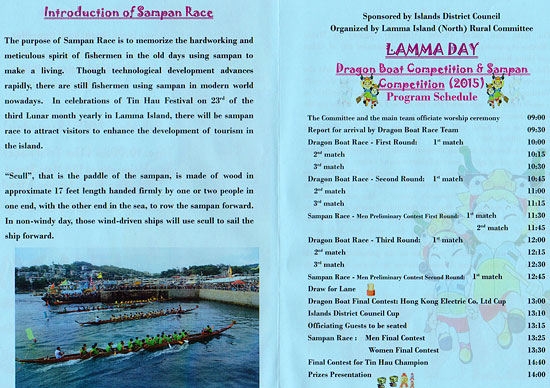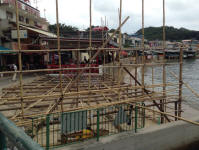 Click above to enlarge and to read Chin. leaflet.
Photo galleries of earlier Tin Hau Festivals:
Apr 20, '14: Lamma Day! -- 2014 Photos
May 10, '14: Canto Opera - Behind the Stage
P.S. The Sampan and dragonboat races will NOT be behind the Gaido Pier this year, but into towards YSW Harbour Beach. The VIP viewing platform has been erected on the beach just before Sampan Rest. just off Main Street!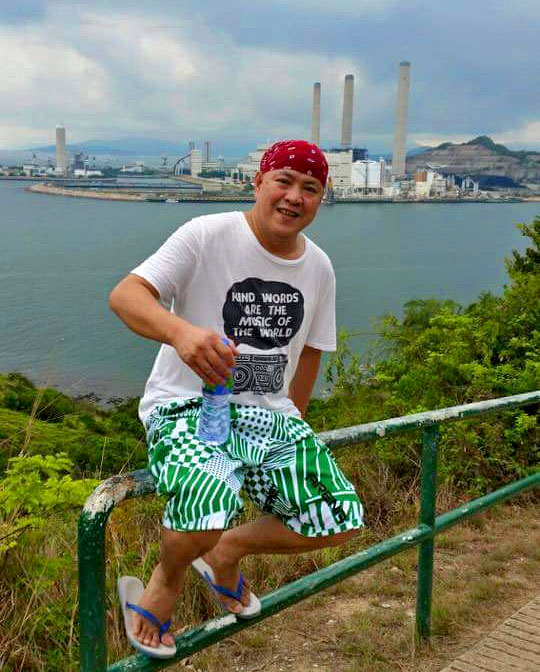 Marlon Merlin, master chef of JJJJ (Jolly Joyce's Jing-Jing) on a rare break away from the pans of the Jing Jing kitchen. For more of his masterworks, see our Bar & Restaurants News forum. Some of his dishes we've enjoyed over the last year: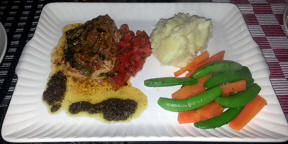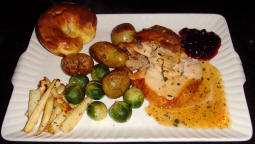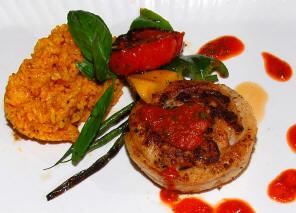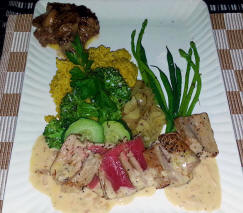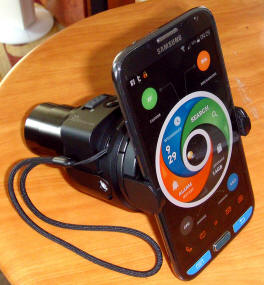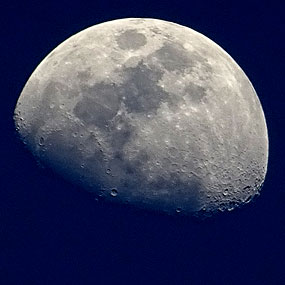 Having dinner in our regular, Andy's Seafood Rest., waiting for the always delicious food, I've been playing with my latest gadget, a Sony QX30 camera. I just bought it for $1,500 in our free classifieds from a Junior Lammaite/ photographer as a replacement for my carry-everywhere pocket camera. It's got a 30x optical zoom, much better than even my long (and too heavy for everyday use) Nikon dSLR zoom lens.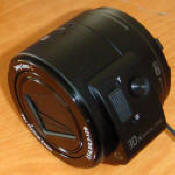 The QX30 looks like a small zoom lens but it's a full camera. Thanks to built-in NFC and Wifi, you simply touch the lens to the back of your smartphone. No button presses needed, it fully automatically switches on, extends the protected lens, connects to your mobile via Wifi, and starts up the imaging app, using your mobile only as the camera's screen and remote control. The mobile and the camera can be quite far apart or clamped together.
I just love the massive optical zoom, the image quality, far superior to even the very best smartphones, and the very powerful app controlling it all. Images: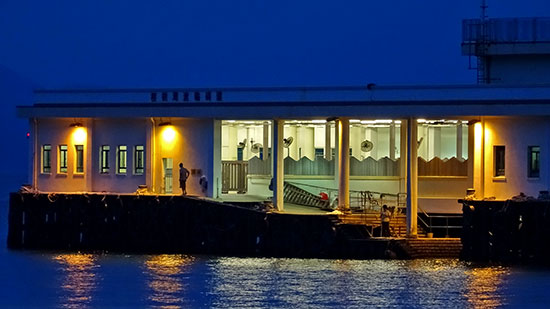 Rush hour at the YSW Ferry Pier?
Field testing the camera at Cyberport (Lamma in the distance), a school's May Pole dance today, Tue, May 5. Zooming in 30x: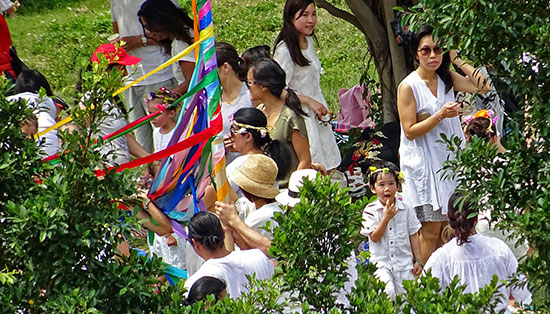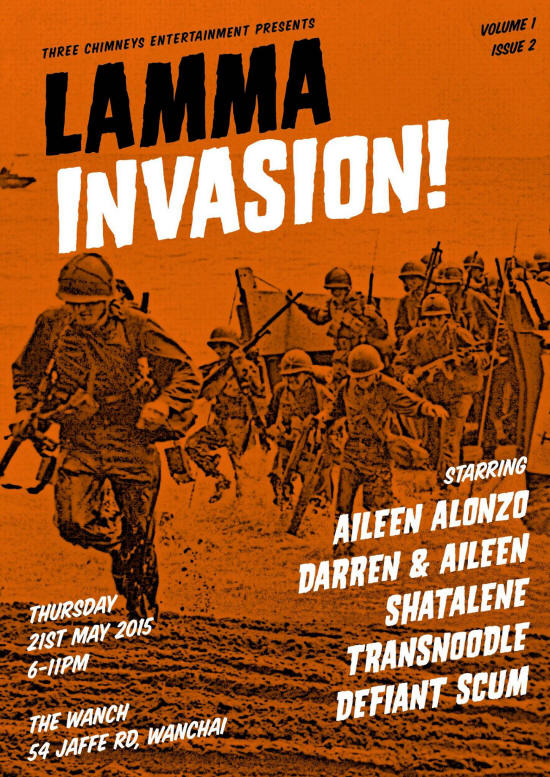 Another long weekend, more massive queues at the ferry piers in Yung Shue Wan and Central. Many Lammaites are fed up and started a petition to the Transport Dept. Have a look at the massive Facebook discussion and the petition below: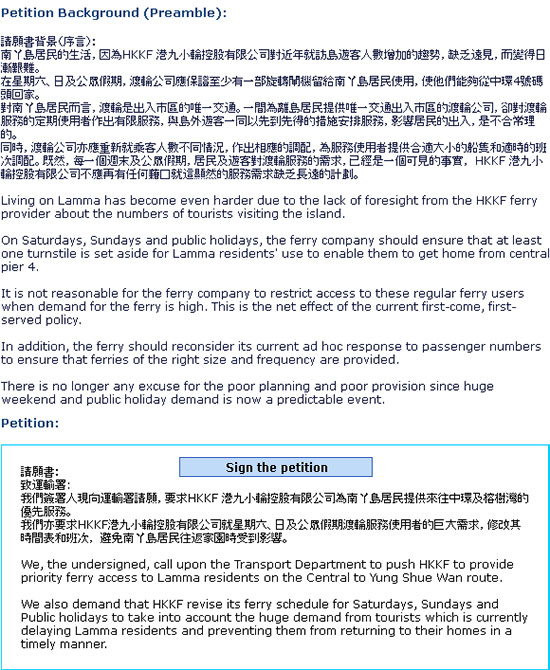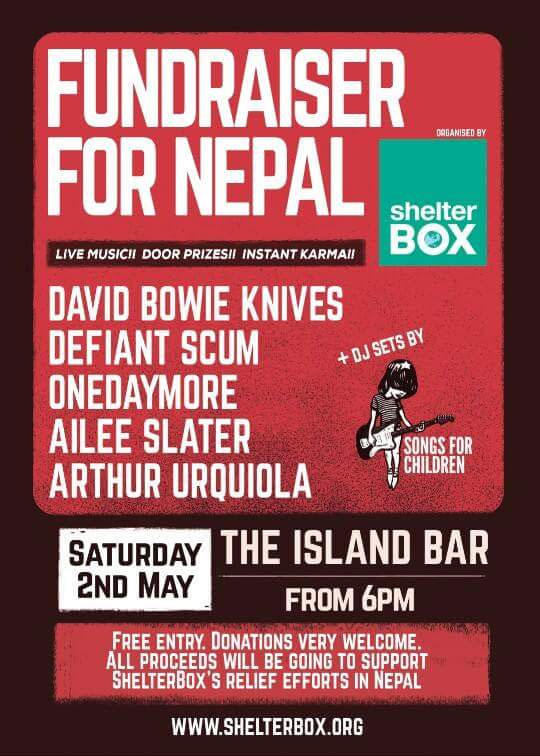 Another great review by our Official Court Music Reviewer:
Nepal Benefit at the Island Bar
by Nick the Bookman - May 2, 2015
Outside The Island Bar tonight (Photos from Mark Lowiss):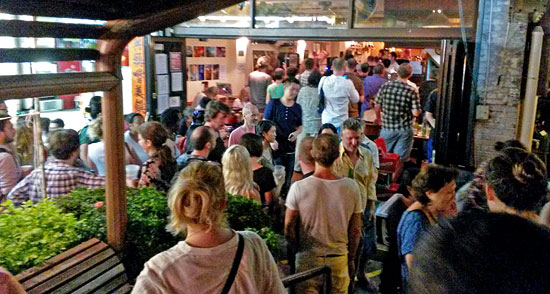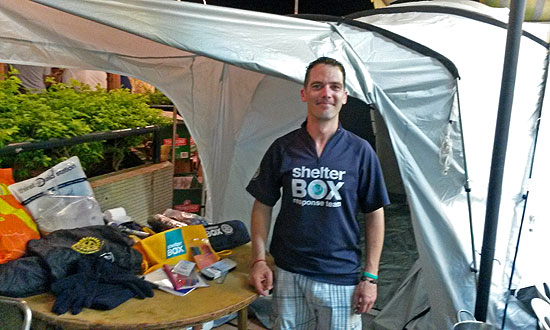 Mark Lowiss, Lammaite of the Day!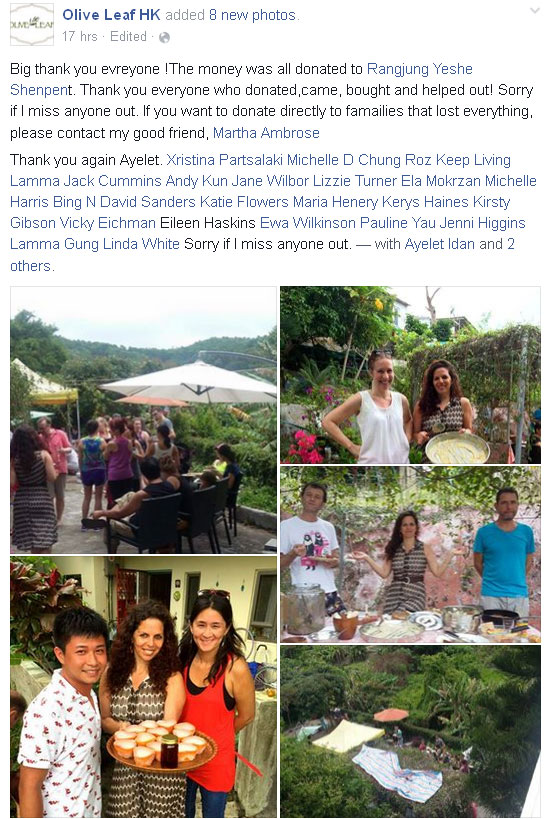 Plus photos by Ewa Wilkinson. Many thanks from L-G, her Photographer's Assistant for the afternoon: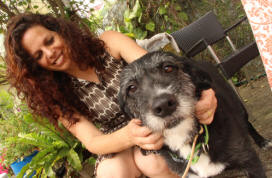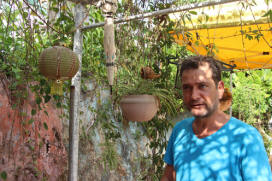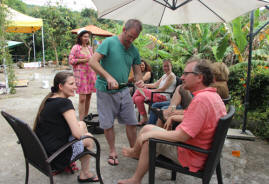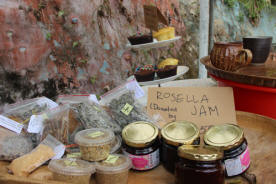 Plus my own memento from the market: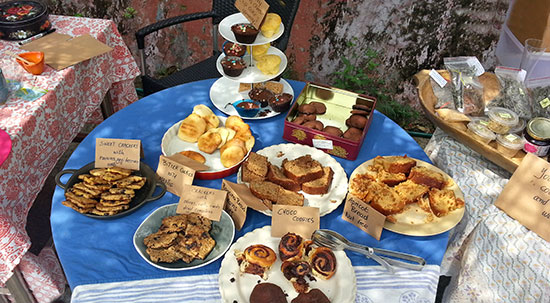 After the market, a circle of chairs was formed and us neighbours and new Lamma friends chatted away till the hungry after-sunset mosquito swarms drove us home... till the next market day...