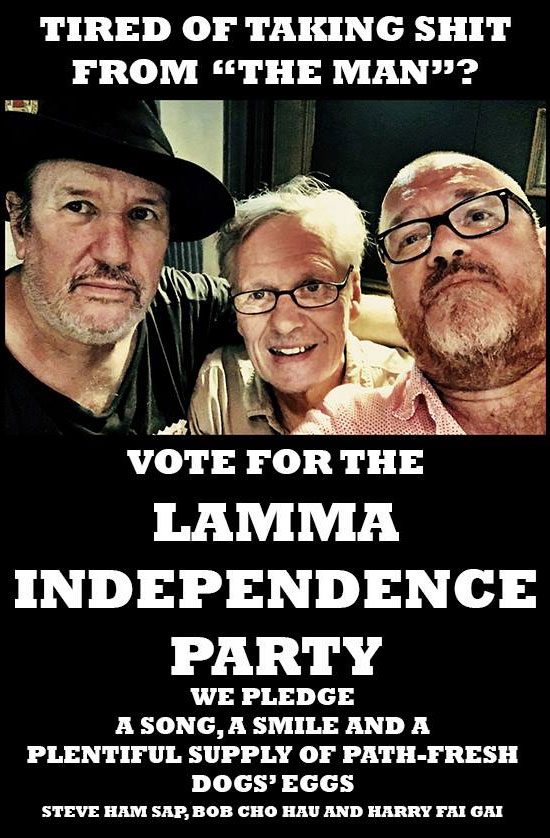 I've been dabbling in computer art as an occasionally hobby for 35+ years now (a few solo exhibitions, company calendars, posters, stuff like that). So I couldn't resist Google's new Deep Dream Style Generator.
Playing with a favourite recent photo, The Island Bar bartender Terry and Brad, one of his new bosses, shot by anon. during Terry's recent birthday party.
These are very first dabbles, so please don't be too harsh on my time-consuming results; better, more artistic images to follow soon. Here's some of my former stuff...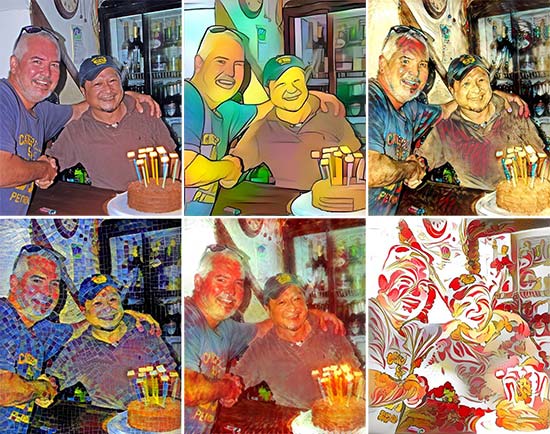 To learn more about the many events in the revamped Island Bar under brand-new, social-media-savvy ownership, click here...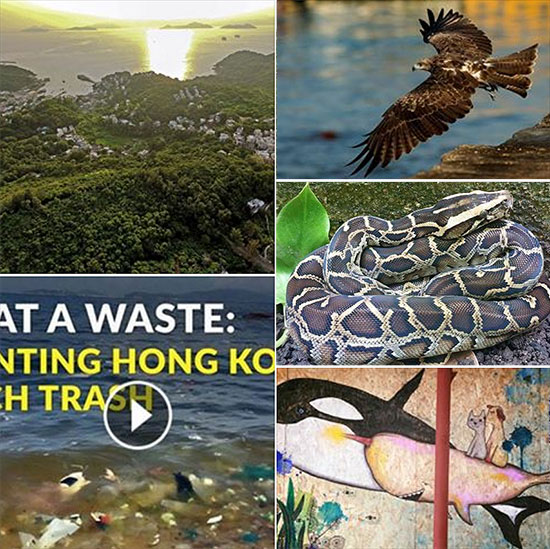 Lamma Spotlights of the Week, Aug 29, '16:
See former Spotlights - Submit your best Lamma photos/videos!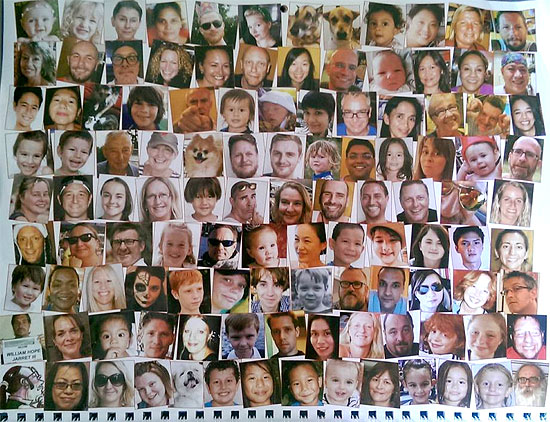 "Take part in the 'LAMMA SMILES FOR CHILDREN' PAGE', of the 2017 calendar. Submit your photo for the calendar while helping disadvantaged children in Nepal.
A HK$50 donation to Child Welfare Scheme (www.cwshk.org) is requested with each photo. Please send submissions by DEADLINE 31 August 2016!
Check out last year's collage above. How many do you recognise?"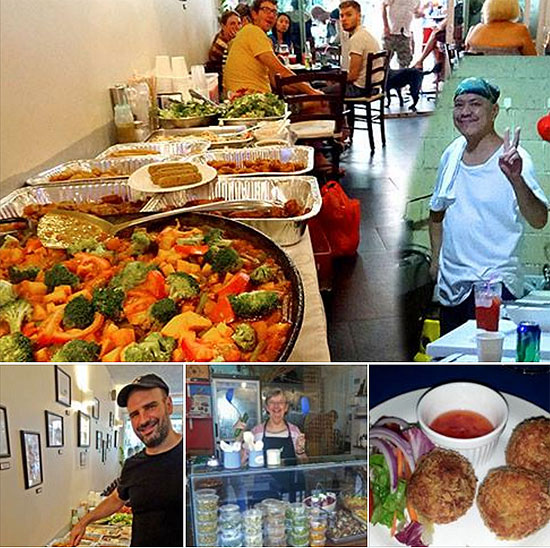 What's new from Joyce, Marlon, Carlos, Brad, Terry, Jane and Ira in YSW:
Jing Jing Bar, Taipeng Spice, The Island Bar, Waterfront, Carlito's Away?
Click above to find out...

I've been asking Dr. Fion Chan SY again for a few words for the Lamma-zine about having been declared Cured of Diabetes and taken off the yearly QMH checkups. She's my wonderful weight-loss surgeon, following me up for the last 8 years as a QMH outpatient. I messaged her:
"Dear Fion,
After my recent (last?) Lamma-zine story in my future (?) e-book Half the Man I Used to Be - I wondered if this is true or I need to be seriously worried about diabetes returning any day? The medical knowledge seems to be divided about this, from all I've read from professionals.
Turning 60 in Dec, I'm wondering about how to maintain my currently perfect(?), medication/symptom-free health for many years to come? Planning to celebrate my 60th Birthday on Sat, Dec 3 (or Sun, Dec 4) atop the highest peak of Lamma, Mt. Stenhouse - only 350m high, tough, but doable. Coming along? ;-}}
Am I really cured or just "under dietary control & currently medication-free", even though I basically eat anything, just in common-sense moderation, even enjoying a single glass of wine/day, LOTS of coffee, just a little exercise, but mostly sedentary in my home office???
Keeping my weight very stable for several years now, I'm working on getting more active, but it's just too HOT to go outside to hike and bike these few months..."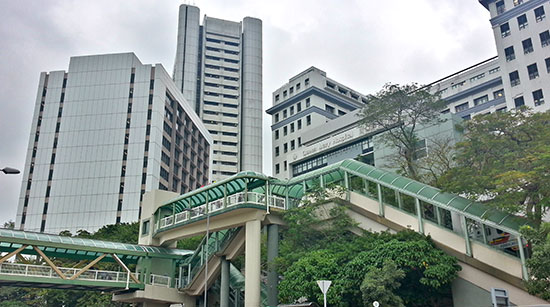 Dr. Chan writes:
"I am glad that your medical co-morbidities are in remission all along. As you mentioned, the opinion on DM remission is divided even among experts.
Frankly speaking, I believe that DM might recur even after a long duration of remission post-surgery. However, we don't have the crystal ball and cannot predict which patient will develop recurrence and when will it happen.
I think if you are in reasonable shape and good medical health. In the meantime, no need to worry too much.
Just keep it up and it will be better if you can be a bit more active in your life.
Sure, I am keen to join your hiking to celebrate your 60th birthday, please update on your plan and I will try to come along.
Wish you good health, always."
So, basically, I'll continue to try following some of this great advice below, which I've rarely ever heard before from any other doctor I've visited. No pills!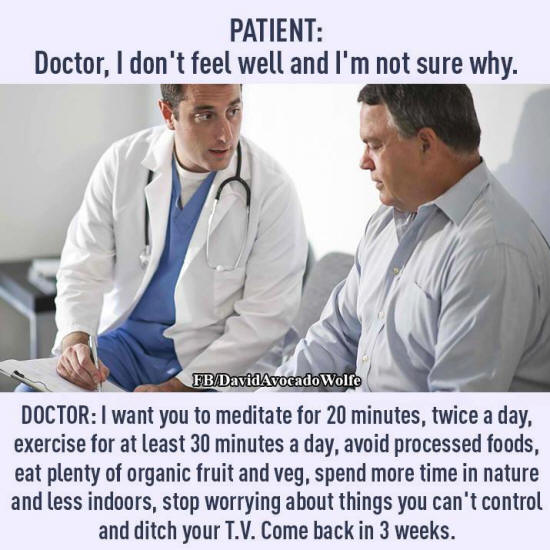 "Even after housesitting nearly 20 times in Europe, New Zealand, across Asia and even twice in Hong Kong, we still encounter shock when we explain this concept to people!
Housesitting typically unnerves people, because money-less exchanges are highly unusual in our society. However housesitting is a well established phenomenon in Europe and the USA and we are seeing its popularity grow here in Asia! In exchange for letting a couple of friendly, animal loving people have a free place to stay while you are away, your pets get superb care, your house is occupied, which deters break-ins and complies with many home insurance policies. The housesitters are on hand to do all the odd jobs around the house. You return to some happy, relaxed pets and an immaculate home, all for the price of...nothing! No costly kennels required and pets enjoy the continuity of being looked after in familiar surroundings. We like to describe it as AirBnB with pet care!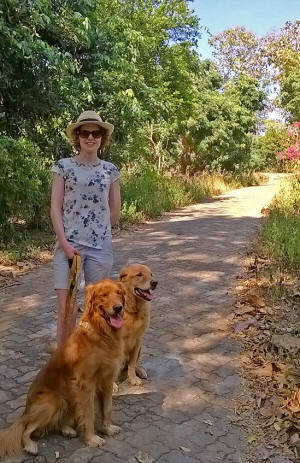 Right now, you will find us housesitting on Lamma island for two months and looking after a very cute old dog. However our housesitting journey started about 6 years ago in Europe when we had our own business and I was finishing my PhD. Housesitting in Europe is extremely popular and for our weekend getaways and holiday breaks we found housesitting opportunities in Denmark, England, France and Italy! It was a wonderful exchange and we were fortunate to look after some wonderful pets and meet some lovely people.
When the PhD was complete, the business was sold and we decided to head off to travel the world. During this period in Asia we have looked after 19 dogs, 23 cats, 4 hens and 5 fish! We have housesat 10 times for expats in Cambodia, Vietnam, China and Thailand and twice in Hong Kong.
But it has been housesitting in Hong Kong that we have enjoyed the most, which is why we would love to stay a little longer if we can! Lamma Island has become a haven for us in its peacefulness and community feel, despite being a mere 20 minute relaxing ferry ride from busy Central.
We have thoroughly enjoyed sampling the ever changing produce and organic offerings on the island and love cooking up a storm in the kitchen. Healthy living on Lamma seems so easy thanks to the endless walks, secret beaches and quiet, secluded spots to explore. The biggest change we've noticed in ourselves since arriving on Lamma island is in our fitness levels! Wandering to the shop, running for the ferry or walking the dog demands that you get fit...fast!
As the popularity of housesitting increases throughout Asia, numerous websites have developed so that homeowners and housesitters can find each other more easily. The model of housesitting is built on mutual respect between the homeowner and housesitter. Homeowners and housesitters review one another profiles, police checks and verified reviews before making a commitment. E-mail exchanges or Skype calls can also provide a virtual face-to-face opportunity for both parties to 'meet' and ask questions.
As we watch more people consider housesitting, we are wondering if more Lammaites might consider housesitters next time they need to go away?
If you have any questions about housesitting, please feel free to contact us."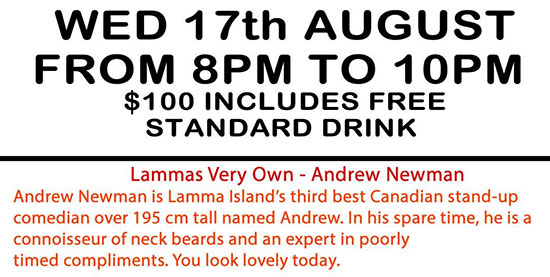 Plus 4 off-island stand-up (or sit-down) comedians tonight in the Lamma Grill, only $100, organised by the One Million Words Asia charity.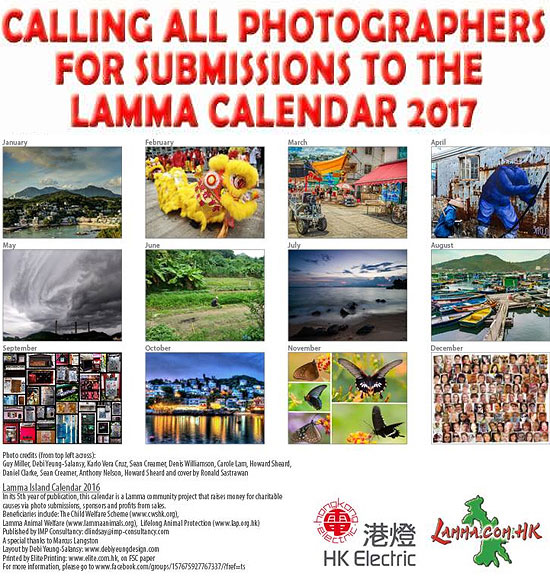 ONLY A FEW MORE DAYS LEFT TO SUBMIT YOUR PHOTOS,
CALLING ALL PHOTOGRAPHERS !!!!!
As the Lamma Calendar goes into its 6th year of publication.
The calendar is a community project that raises money for charitable or community causes via photo submissions of Lamma photography, local business sponsorship and profits from sales.
We're once again looking for photo submissions for the calendar pages. To submit your photos to the publisher for consideration, photos must be submitted by DEADLINE 31st AUGUST 2016:
The calendar is a community project that raises money for charity.
The publisher requests that all submissions come with a donation of HK$100.
You can leave your donations in the dropbox at Lamma Grill.
Please include your payment details with your photo submission at http://bit.ly/29EWJoj.
Landscape photo, or a collage of photos in landscape format saved as jpg file

Minimum of 283mm x 218mm - Minimum 300 dpi - Maximum 6MB

Please submit your file at http://bit.ly/29EWJoj
Please like & share this group with anyone who may like to get their photo published in this year's calendar!
All questions and queries regarding the LAMMA CALENDAR 2017 may be submitted to lamma_calendar_2014@hotmail.com.
Please Note: By submitting their photos for the calendar, entrants are giving permission to publish them in the Lamma Calendar 2017.
However, all copyright of photographs remains with the photographer; the publisher will not distribute or use the photos for anything other than Lamma Calendar 2017 and its marketing.
Plus a bit more about the former Lamma Calendars' money raised for which charities, from editor/publisher Deb Lindsay.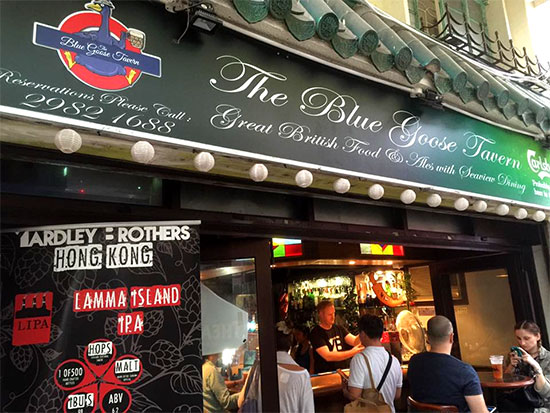 A historic moment happened tonight on Lamma, something that has never happened before in living history or at least since we moved here almost 15 years ago: FREE BEER!
Despite our worst, well-justified fears, no unruly queues formed all the way down YSW Main Street and no tumultuous riots of thirsty punters swarming the free-flowing tap. Not a single policemen or policewomen had to be mobilised to quest potential thirst-fueled riots.
Just look at our Lamma Beer Brewers below (first 2 pics by Arnold Ho, 2 by the Yardleys, Luke & Duncan), of Yardley Brothers Beer fame. They are both happily smiling instead of being under ferocious siege, totally overwhelmed by the thirst-crazed hordes, as I expected!
What has Lamma come to?
Our hard-earned, hard-drinking reputation might never recover, even though it has been severely stuck in the past, last millennium, when the tired cliché of Hippie Island still had a kernel of truth, when free-living and -loving was practiced at least by some members of our Happy Hippie Community.
Not anymore, we have grown up, children, school fees, mortgages, exploding rents, becoming (mostly) well-behaved citizens now. Fine, upstanding members of society who behave sensibly and peacefully, even when faced with the unprecedented offer of FREE BEER!! Waiting patiently in a short line, the promised 100+ free glasses lasted many times longer than we expected.
What has Lamma come to...
P.S. For comments & pics from the organisers, click here...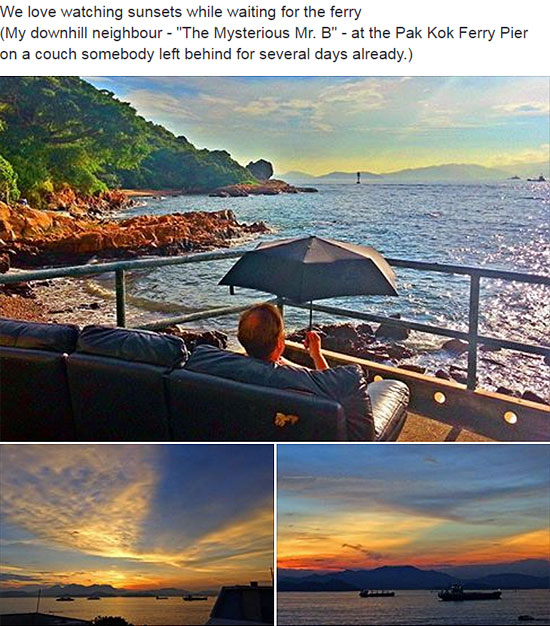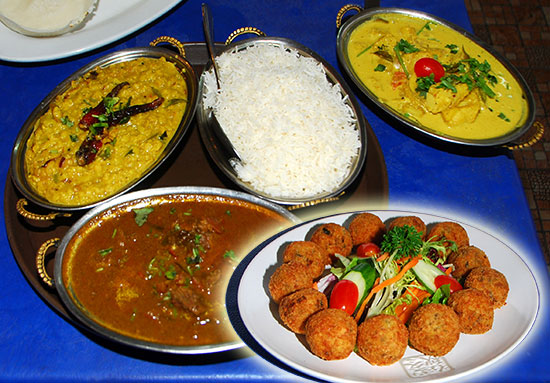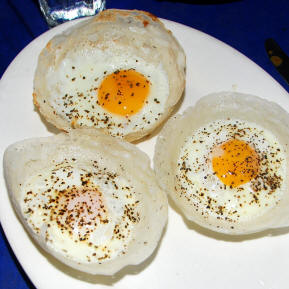 Egg hoppers, first time I've seen these on Lamma? A very popular part of Sri Lankan food, which is much milder than Indian, but full of spices and flavour and deliciousness.
I was also lucky enough to walk into a wine tasting of some really fantastic whites and roses. Unfortunately, I had to run to catch the 2nd-last Pak Kok ferry at 8pm (last ferry 9:10pm!) well before the dinner party advanced to tasting the reds and Sri Lankan desserts!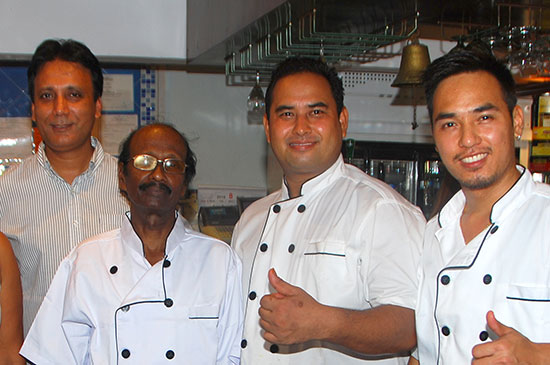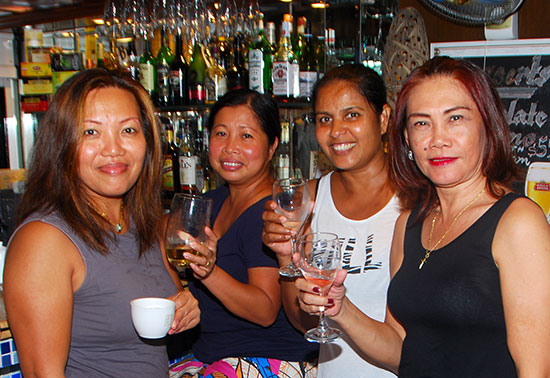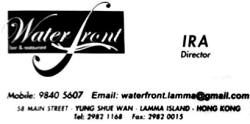 Ira, second from right, is the new Waterfront Director and Manager taking over from Aug 1. She's also the Sri Lankan master chef teaching the Indian chefs to start offering a Sri Lankan set dinner from Monday, Aug 22.
Click on her namecard to email RSVP, Facebook or call 2982 1168:
Monday dinner 6-10pm, $152 per person:
Sets will include 3 pieces of tuna ball,
seafood/chicken/lamb curry, dhal,
plain or egg hoppers, French beans, rice.
---
Ira got married to co-owner Peter Berry in The Waterfront just over 5 years ago in an "amazingly multi-cultural Lamma wedding" as I called it back then in the Lamma-zine: Wedding story/photos!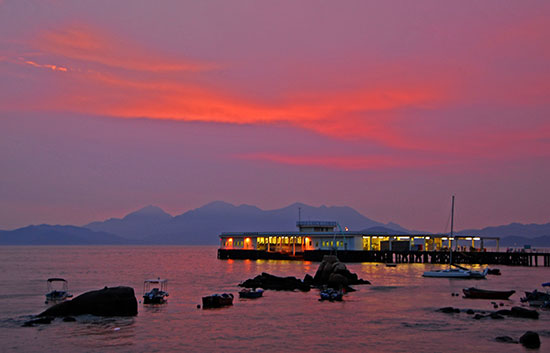 The Waterfront is still one of the best spots to watch our amazing sunsets! While enjoying our wine tasting and amazing food cooked by Ira, we were distracted by this view above.

Even after 3,000+ Lamma-zine stories, I'm still not running out of local topics and unusual stories/events to cover! A real first, I think, free beer to anybody (over 18) showing up on Friday night at the Blue Goose Tavern on YSW Main Street! Expect to see a long queue down Main Street, in case you encounter this unusual phenomenon on a Friday early evening!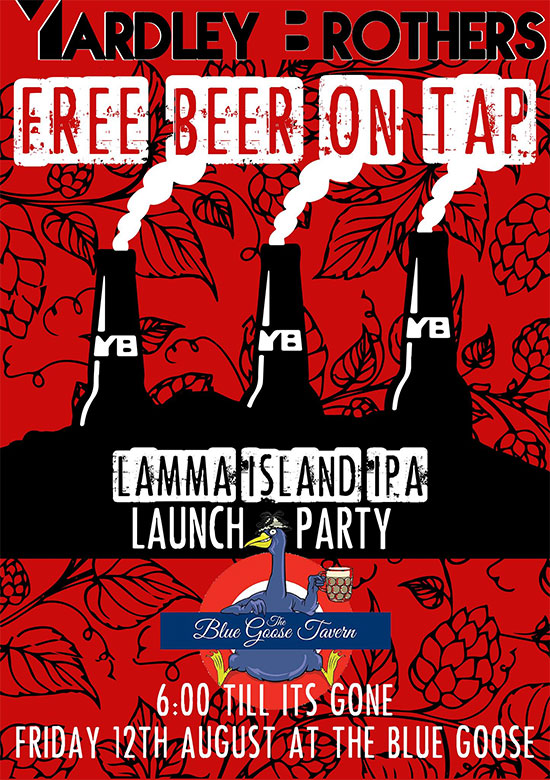 Only as long as the promotional supply of LAMMA BEER lasts, which will be as little time as they need to pull 100 glasses from the tap. Will it also be a new Olympic/Guinness world record attempt? Be early or you might have to pay (Happy Hour prices only)!
Lamma Beer Co-Creator/Brewer Luke Yardley writes:
"We are giving over 100 glasses of beer away, let's see how thirsty Lamma is!"
It's really a clever promotional ploy and great exposure for LIPA and the Blue Goose Tavern, as it got them fantastic word-of-mouth, social media posts, plus this free Lamma-zine story!
But it might cause a thirsty riot after they run out in just a few minutes? Should we warn the authorities? Do we need barriers, fences and security personnel to regulate the expected onslaught of thirsty punters?
Well, no need to be concerned at all, 6pm is way too early in the evening, blood alcohol levels are (mostly) still very low. Let's hope nobody dares ever to do a similar promotion after Saturday midnight.
---
After having a free beer, you could consider listening to Wendell! in The Island Bar, starting at 6:30pm; plus joining the Lamma Quartet in the Lamma Grill on Sat.
Quite a few events happening in this year's summer silly season which is usually extremely quiet socially on Lamma.

Not counting our surprisingly wide variety of poisonous snakes,
not ignoring our surprisingly wide variety of dreaded barflies,
and not least our surprisingly wide variety of less-than-savoury characters,
these are some more of our numerous creepy crawlies, which are prospering and proliferating all over Lamma.
It's really a bug photographers's paradise, especially these hot months. Bug-o-phobes, beware and take care!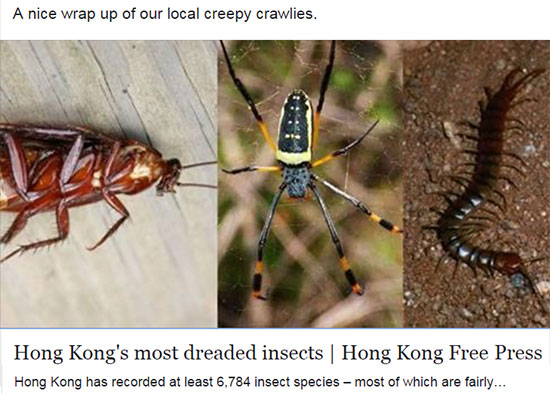 Sanat Andrew Otet Ferraris writes, with Arnel Villanueva and Aris Abitang Zamora:
"The FINALS!! Yes, the finals is coming today after a month of playing on Sundays in the YSW Basketball Court!
Championship game will be Lamma Kites (Lavender) vs. Lamma Eagles (White) ... and Lamma Hunters (Green) vs. Lamma Knights (Red) for the 2nd Runner-Up.
The birds have prevailed...AMAZINGLY!!!"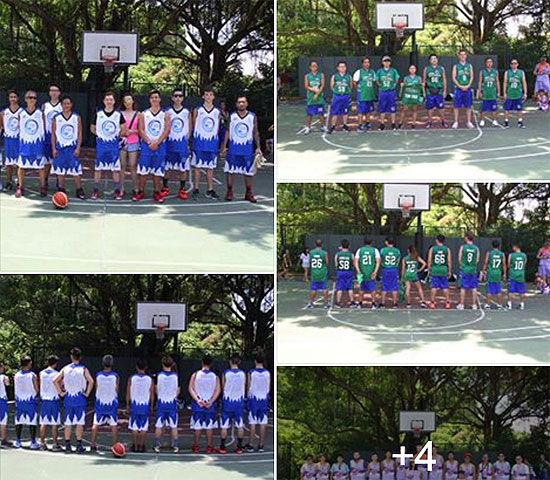 Photos of the games & winners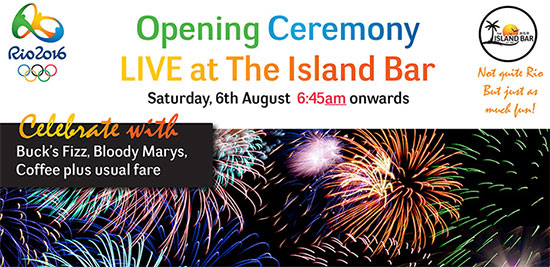 IT'S OFFICIAL: The Island Bar is one of the top 10 places to watch the Rio Olympics - and they're surely the first with today morning's opening party. Watch it on their absolutely HUGE new 70" TV!
They also just had their first new quiz night, since the bar owners/managers changed recently - many more quizzes and events to follow, click for their latest news.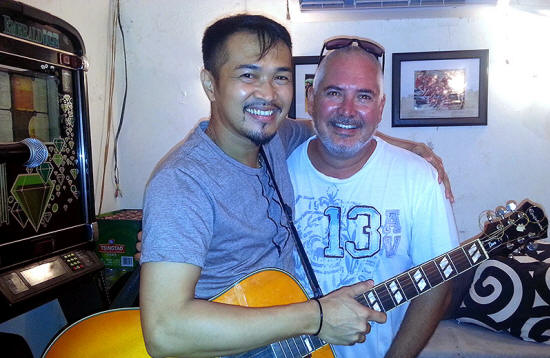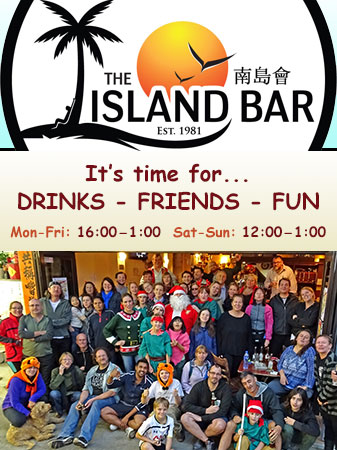 Wendell will be performing live every Friday - see attached photo I took yesterday, Wendell & Brad (a former Lammaite of the Week, new Island Bar co-owner, etc. too many titles to list them all).
New 70" TV with all the sports. New Aircons. New Beers. White Port. Red and "Icy, refreshing white Sangria" (tried and loved it yesterday, only bar in YSW serving it so far).
Specials on London Pride, Strongbow Honey Cider and Honey Dew Organic Beer, all $25 per bottle!
PLUS 8pm Olympics roundup each day. Plus a lot more live music...
But no little umbrella in the drinks, despite the palm in their old and new logos just outside in the Beer Garden, with sweeping views of the entire YSW Harbour!
P.S. We're still looking for pictures of their recent, traditional Typhoon Nida Party! Too embarrassed to show yours in public? Was it as wild as inuNIDAted YSW Harbour??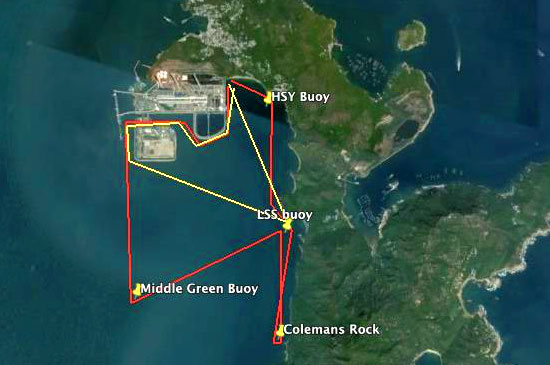 What are the Lamma Outriggger Club members up to these days?
Click above to find out more how they navigate and race these challenging courses off Power Station beach, even thru the Power Station!
Wanna join in this very social and fun-loving club? Contact them.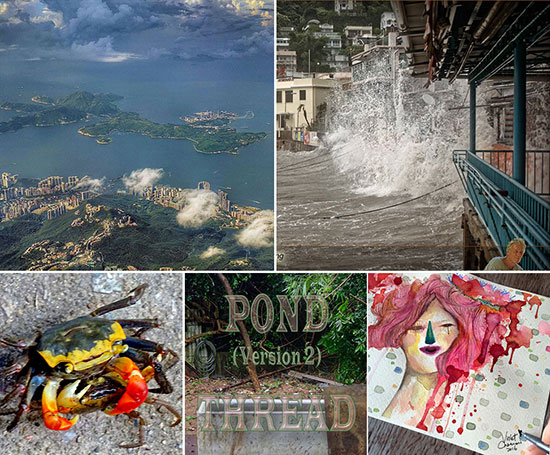 Lamma Spotlights of the Week, Aug 4, '16:
| | | |
| --- | --- | --- |
| PHOTO | | by Ronald Sastrawan |
| VIDEO | | by Guy R.H. Miller |
| WILDLIFE | | by Christine Negroni |
| BIRD | | by Guy R.H. Miller |
| ARTWORK | | by MoonFolks |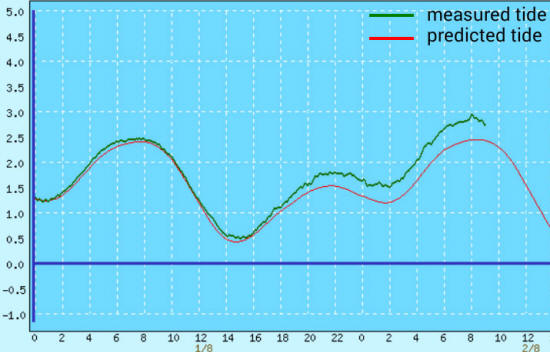 This is the reason that there was a record storm surge during Typhoon Nida above, crashing into the YSW seawall:
A T8 signal coinciding with an almost maximum tide last Tue, 8am. Some more pictures of Lamma's inuNIDAtion and the damages it caused.
See former Spotlights - Send me YOURS!
P.S. "Lamma From Above The Peak" (see above) has just broken all former Facebook records for a Lamma-related picture!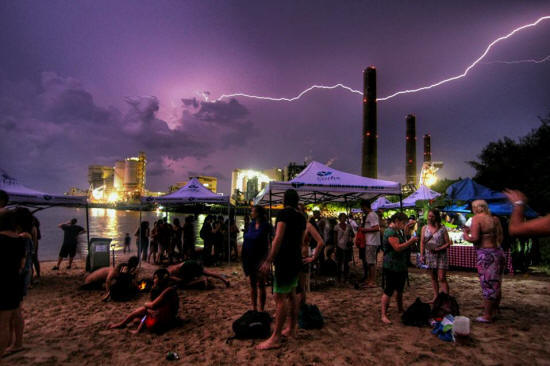 Thunder Reggae Fest ~ Sat, July 9, 2016
by Sharon A. Birkett, Official Court Poet
We took our freezer box to the Lamma Reggae Do,
With wine, beer and special brew.
The beach was busy, the atmosphere great,
We were in the mood to stay out late.
'Twas a very black night we did say,
Decorative lights flashed and fires did sway,
A mixture of DJs came and dabbled,
People groovily danced and happily babbled.
There was Korean chicken in Banana leaf.
Really tasty, a bit chewy on the teeth.
Fire breathing moments to entertain,
Then ....boom, bang, torrential rain!
The Music stopped, fires went out,
Creepy forks of Lightning were all about.
Thunderous claps absorbed us all,
It seemed parts of the sky would surely fall.
Hard Rain pelted on us ladies and gents,
We ran for cover under a few canopy tents.
Intimidating lightning, flashed and darted,
Through deafening thunder, the music re-started.
We drank more beer under the tents together,
and partied on despite the weather.
After a while the rain stopped pelting,
Feelings of Doomsday were also melting,
Surreal lightening bolts continued, what a sight.
July 9th, an awesome Thunder Reggae night!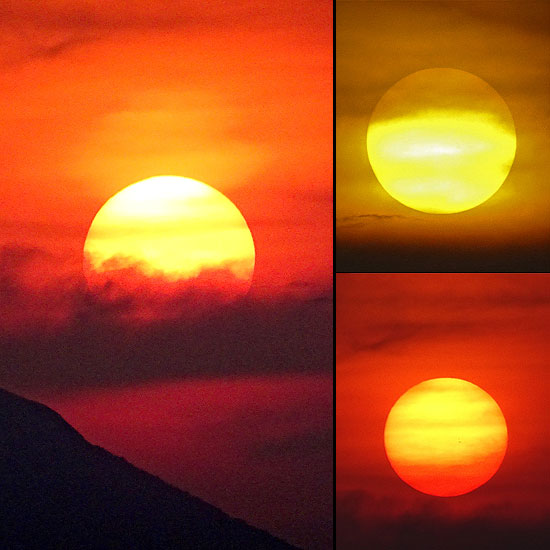 Shot with my smartphone remote-controlling a lens-only camera...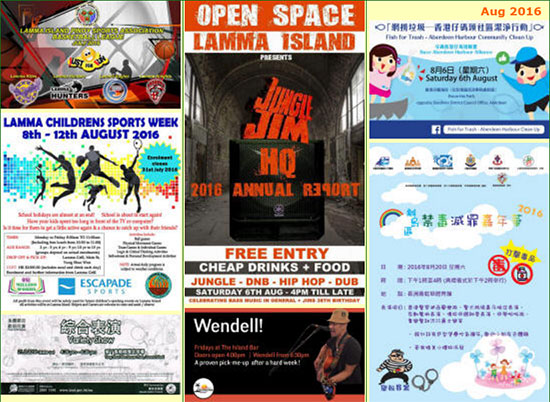 http://Lamma.com.hk/index_events.htm.
Click on the posters to find out more or add your own!
---