| | | | |
| --- | --- | --- | --- |
| | Nov 30 - "Q: So what went wrong?" | | Nov 29 - Grand Opening on Dec 1, Sat, at 4pm. The exhibition will be open from Dec 1-16. |
| | | | |
| --- | --- | --- | --- |
| | Nov 22 - Sri Lankan Night, Friday, Nov 23, from 6pm. | | |
| | | | |
| --- | --- | --- | --- |
| | Nov 10 - How old is this and what's the meaning/story behind "Lamma Life"? | | Nov 9 - Photo album of Bombay's Diwali Dinner Buffet. |
<!/tr>

Nov 30: Open Space 10th Anniversary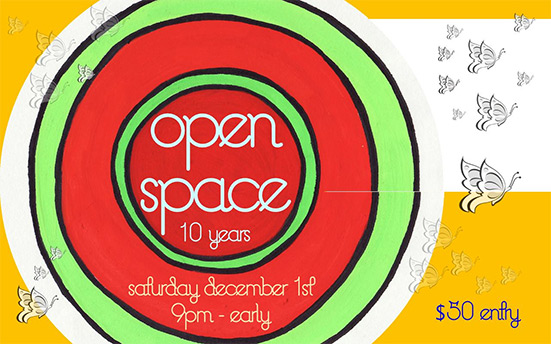 Q: What's happening on the 1st December?
A: Open Space's 10th Anniversary Party (8pm-8am)
Q: What IS Open Space? Is it just an open… space?
A: That's just a silly question – why ask it?
Q: Our readers may be confused by the name so…
A: Fine… It's an old secluded farmhouse that became a trifling yet versatile community venue with an open-door policy and a penchant for art and music. It was founded during the bad ole days of post Lamma-Life-Force/hippy-style island antics and the vacant space that this unwelcome departure brought. Tamara Norris and Lamma's body politic at that time - e.g. arty commune types, seized the moment and lovingly painted and decorated the site, macheted the ever-encroaching jungle around it and held one or two blissed-out gatherings and a party to celebrate their hard work and spirited creativity before the Christmas of 2008. It was named Open Space to signify its open-format community-focused credentials, its equitability and also being unadorned from the trappings of modern life.
Q: Couldn't you have given me a quick sound bite?
A: You did ask and it's a long story - that was just the first 2 months.
Q: So what went wrong?
A: What do you mean?
Q: The hippy stuff. You only have DJs and all night parties now.
A: Untrue. Last year we turned the space into a forest school for toddlers, kids and...
Q: Great and what about the DJs?
A: For the 1st of December?
Q: Sure, who's playing?
A: Um……
8 – 9pm: Nick The Book - Psychedelic Mash Up
9 – 10pm: CaspR - House/Techno/World Music/Funk
100 –11:15pm: Notsa B2B DJ Doey - house and varations of deepness
11:15pmm –12:30am: Miss Momentai - House/Electro/Pop/Breaks
12:30 – 2am: Jimbrowski - Old Skool
2 – 3:30am: DJ Nipper - Nu Skool Breaks and Old Skool Hip Hop
3:30 – 4:45am: Magnetic Soul - Soulful, rolling Old skool DnB
4:45 – 6am: Casey Anderson B2B Devlar - Techno/House
Q: Where is it?
A: Up a hill on Lamma Island. We'll post the directions on the day.
Read more Open Space stories in Lamma-zine...

Nov 29: Joint Art Exhibition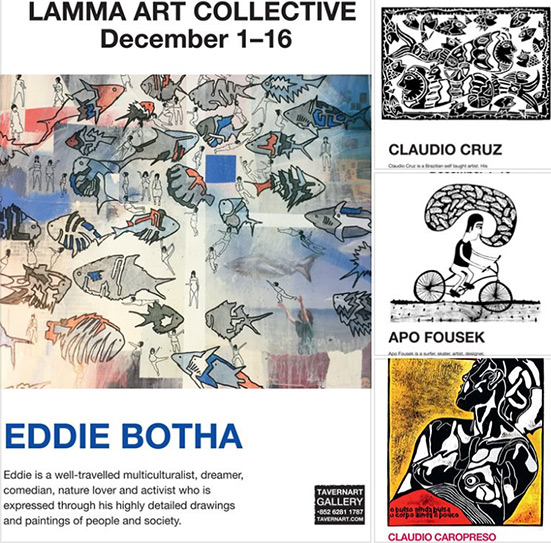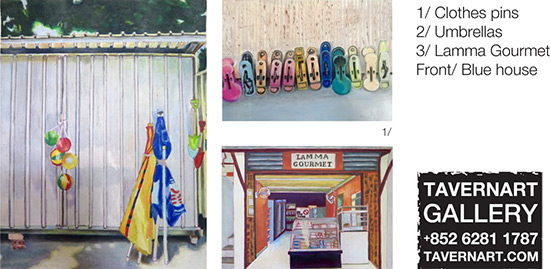 ANN BALDONI (see above), will be the only Lamma artist this time among the very interesting Brazilian artists:
"LAMMA ART COLLECTIVE together with TavernArt invite you to appreciate the JOINT ART EXHIBITION.
BRAZILIAN ARTISTS:
Apo Fousek | Carlos Rezende | Claudio Caropreso | Claudio Cruz | Eddie Botha.
The Grand Opening will happen on Dec 1, Sat, at 4pm.
The exhibition is open from December 1 to December 16."
Photos of exhibition opening...

Nov 22: Sri Lankan Night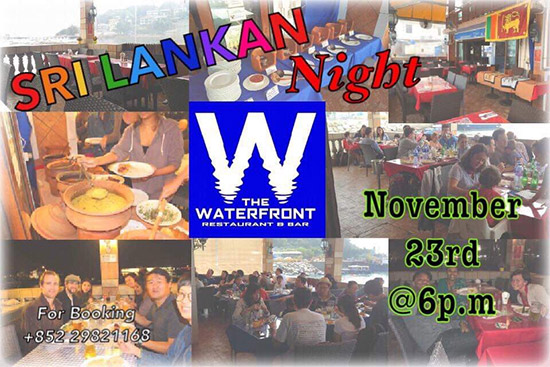 Nov 21: 'I Believe In...''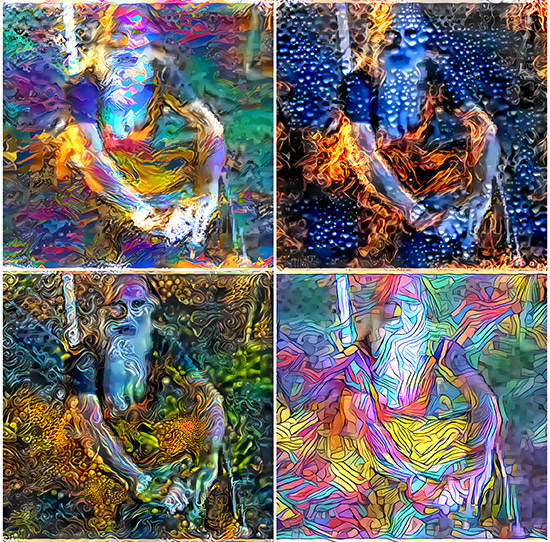 Weird Shit ~ by Nick the Bookman ~ Nov 20, 2018
"I believe in ETs, UFOs, Faster Than Light travel, Hyperspace and Parallel Dimensions and...
...the fact that our moon is a hollow spacecraft which is about one billion years older than Earth and was most likely constructed in our future and time-shifted back into the incredibly precise orbit it now maintains around Earth."
P.S. Responses on Facebook came in quickly...
P.S. Nov 23: Some weird shit happening to the picture above (see left pic below).
I took this random computer glitch on my website as inspiration for more "creative experiments".
(Most of my experiments are not good enough to publish. ;~)
Here's my first acceptable result (click on right pic):

Nov 18: Appreciating Lamma Nature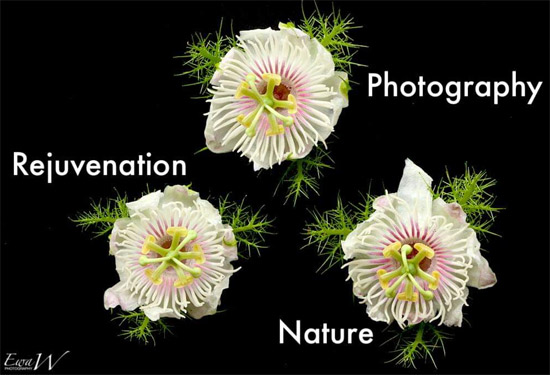 Introduction to Nature Appreciation Photo Workshop (by Ewa Wilkinson).
This workshop is a part of the In Love with Lamma Joint Photo exhibition & project.
Date: 18 Nov 2018
Time: 15:00 pm to 17:30 pm
Group Size: 15
Language: English
Participants: Open to Adults and Children 8 and above.
(Note: A Child under 16 must be accompanied by an adult.)
P.S. Pictures of the workshop...

Nov 17: Drone Workshop & Demo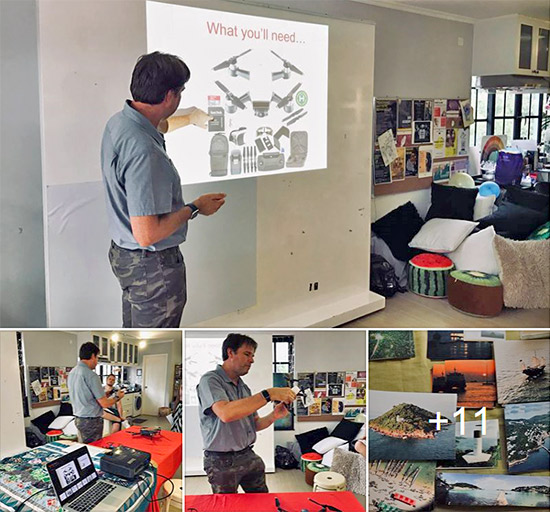 Lamma Art Collective writes: "A very interesting and innovative Drone Workshop by Mark Malby! Thank you for such an unusual experience, Mark!"
P.S. Mark's Leaving Lamma video and a few still photos from the hands-on video demos today (Thanks, Mark!)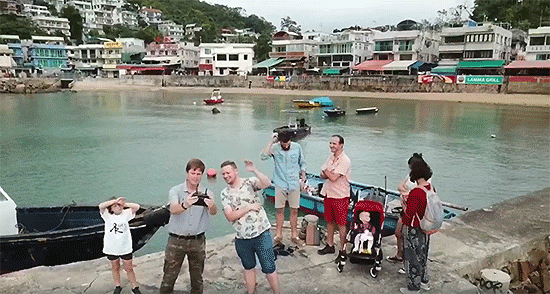 Nov 10: LAMMA LIFE?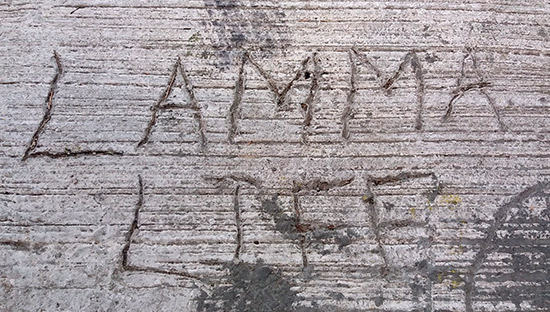 I came across this path drawing just before the Po Wah Yuen garbage bins (while walking from a YSW wine tasting to a Pak Kok beach bonfire).
How old is this and what's the meaning/story behind "Lamma Life"?
Can anybody enlighten me?

Nov 9: Celebrating Diwali @ Bombay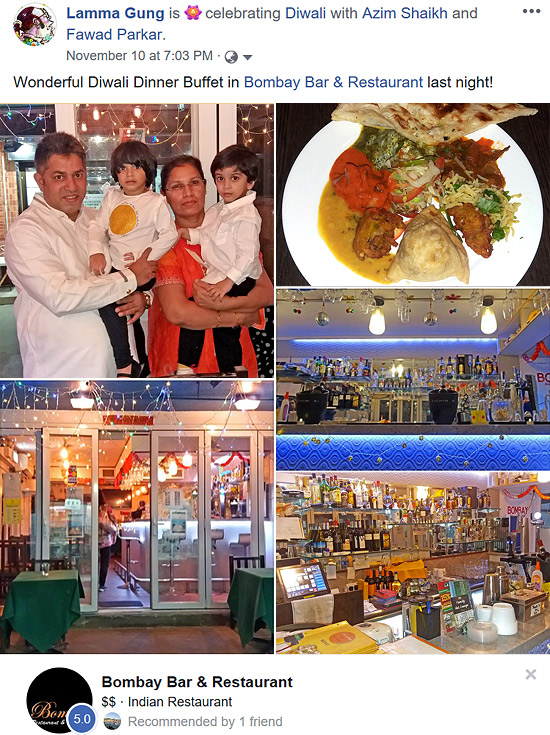 Photo album of Bombay's Diwali Dinner Buffet

Nov 8: Happy Diwali!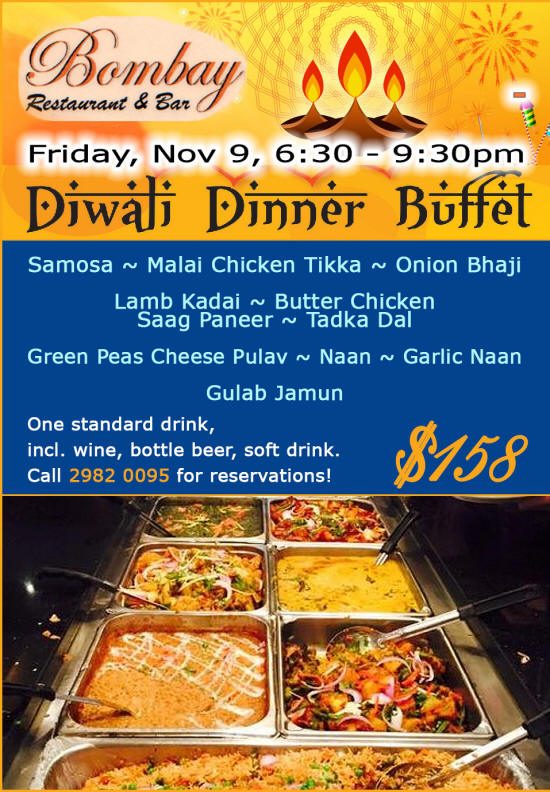 Tomorrow! We have reserved already.
(Just a little poster I made for my friends in Bombay Bar & Restaurant on YSW Back Street.)
For a little look at last year's Diwali Dinner Buffet...

Nov 7: 'In Love With Lamma' Video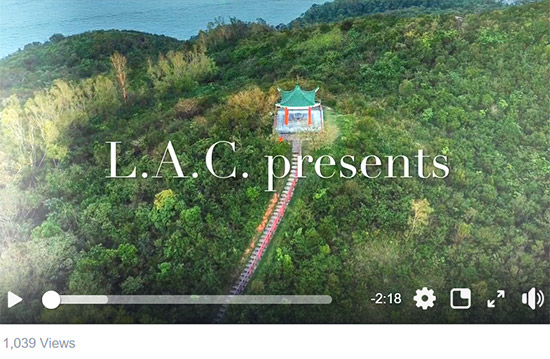 Our In Love with Lamma Joint Photo exhibition is still running until Sat, Nov 17 in LAMMA ART COLLECTIVE. Postcards and A3-size, framed photos available!
Here's a beautiful promotion video, created by Irina Ustyugova! Over 1,000 views already before even publishing it here!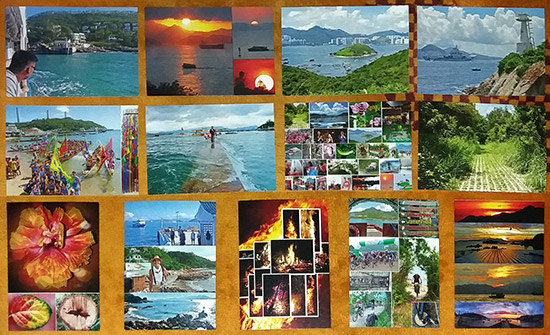 Nov 4: Tasting & Painting w/Georgian Wines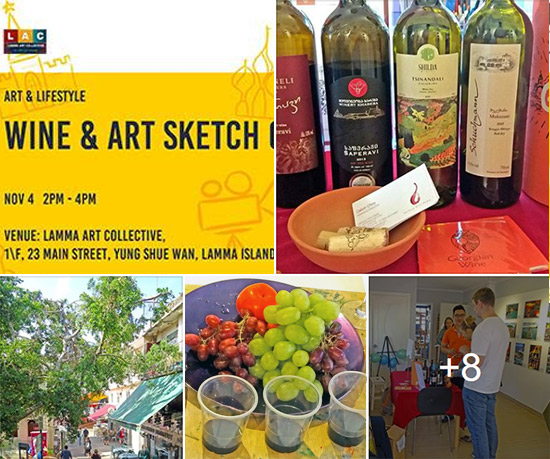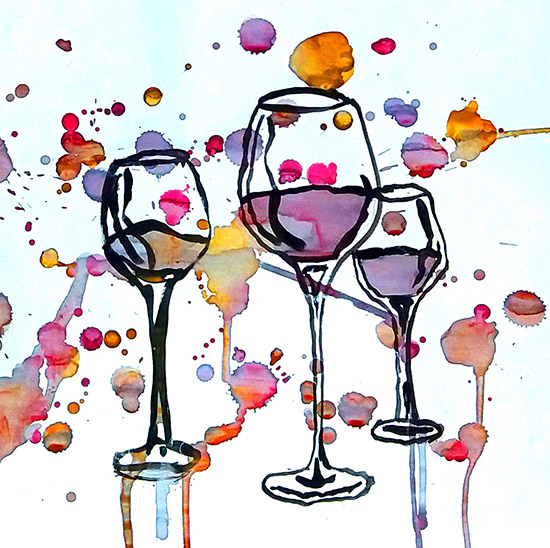 Wine tasting and painting with wine don't mix!
See above what a mess I made by joining this event!
I claim it to be a completely intentional creation, but who'd believe me!
Back to my 38+ years of creating computer art - http://Lamma.com.hk/L-G - no hand-sketching and painting involved, much safer for an artsy computer geek like me...
...as long as I don't spill any wine on my keyboard.
P.S.. Here's a LAC video of the event.

Nov 1: Lamma.com.hk/L-G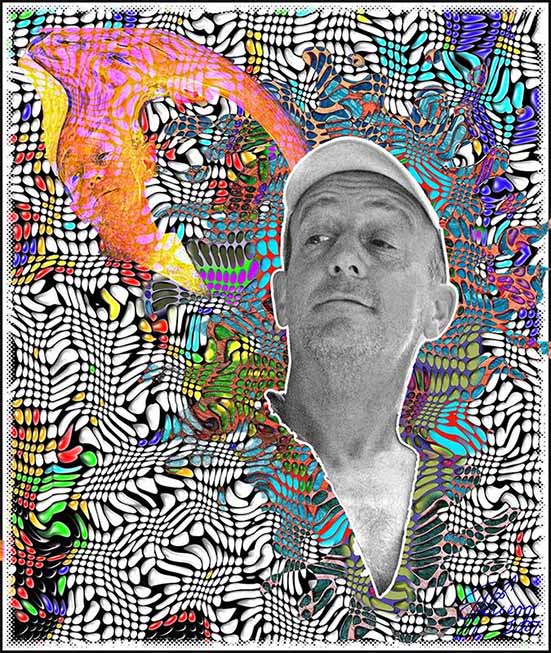 ART/PHOTO GALLERIES ― Pictures by Lamma-Gung
Flimsy Flights of Fancy ― 38 Years of Computer Art