| | | | |
| --- | --- | --- | --- |
| | Oct 31 - Fantastic photos & videos again this year from master artist, photographer and... hobby baker Dina B. Knight! | | Oct 30 - HK Electric has launched a number of new services and discounts.... |
| | | | |
| --- | --- | --- | --- |
| | Oct 16 - "There were definitely tensions and differences, especially at the start." | | Oct 15 - Neighbours have been moving an old couch atop their village house's small rooftop cabin. |
<!/tr>

Oct 31: Halloweenies 2018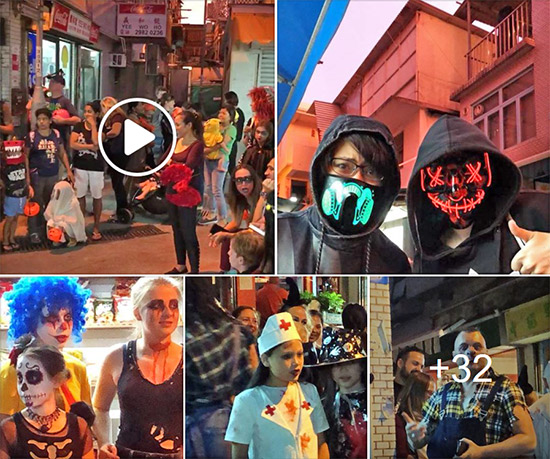 Fantastic photos & videos again this year from master artist, photographer and... hooby baker Dina B. Knight!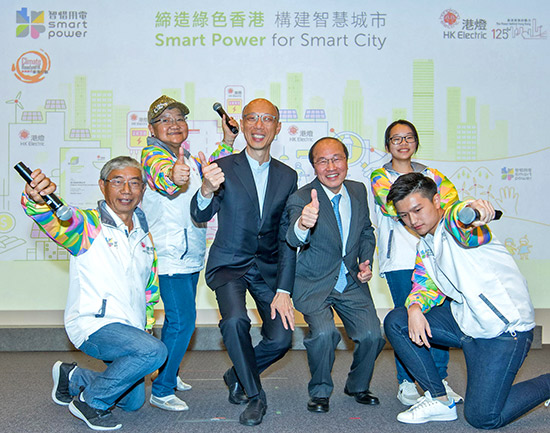 The ceremony reaches its climax when Mr. Wan Chi-tin (third from right) and Mr. Wong Kam-sing (third from left) join the Smart Power Ambassadors to give a brief introduction of various Smart Power Services schemes with a doggerel.
HK Electric has launched a number of new services and discounts that would further promote energy efficiency in the community and help develop renewable energy.
Called "Smart Power Services", the package includes subsidising buildings to carry out energy saving measures; providing subsidies for energy-efficient appliances to those in need and for installing separate meters for tenants of sub-divided units (SDUs); offering tariff relief for eligible SDU tenants as well as introducing renewable energy certificates (RECs). Most services are now open for application.
Learn how YOU can benefit from these new discounts....
P.S. Some very interesting news, especially for Lammaites:
Mangkhut aftermath, using much more gas generation, selling your solar power to HK Electric,...

Oct 29: Planet Lamma, Fun Day Edition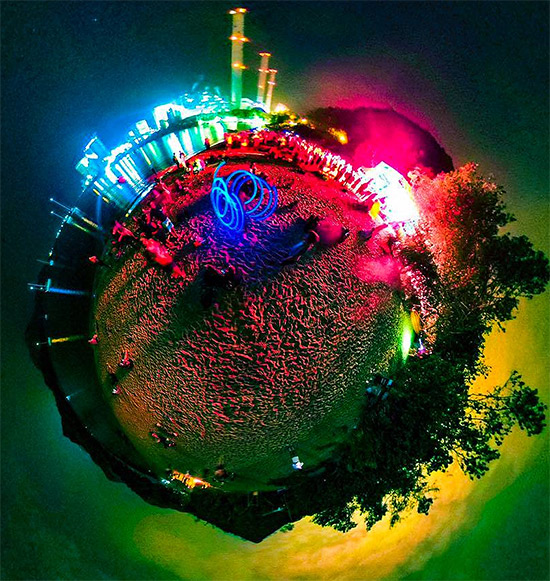 After sunset behind the powerstation chimneys, the Lamma Fun Day last Saturday really got lively and colorful, with all the beach activities and the bands and DJs playing late into the night.
Alastair Gray of DiscoverMedia 360 got his drone flying, shooting/stitching a 360-degree photo and turning it into another "Planet Lamma", a kind of long-running "mini obsession" on Lamma with quite a few people, myself included:
Planet Lamma's Black Hole (Lamma-zine, Mar 26, '14)
Planet Lamma (Feb 18, '15)
Exploring Planet Lamma (Feb 15, '17)
Spotlights of the Week (Nov 13, '17)
Total Lunar Eclipes Photos? (Jul 28, '18)

Oct 28: Library Wall Poem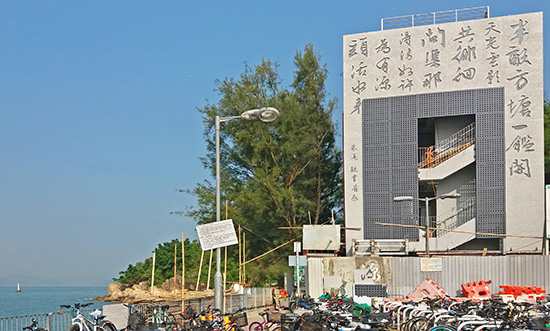 Just a few days ago, this wall decoration has appeared on the side of the future North Lamma Public Library cum Heritage and Cultural Showroom, just behind the Bike Park at the YSW ferry pier.
Lammaites and visitors have been marvelling about the meaning of these letters, as even most local Chinese seem to be barely able to read/understand them. A bit of research (thanks to Iris Lam, Matthew Chapple and his wife) and we discovered this: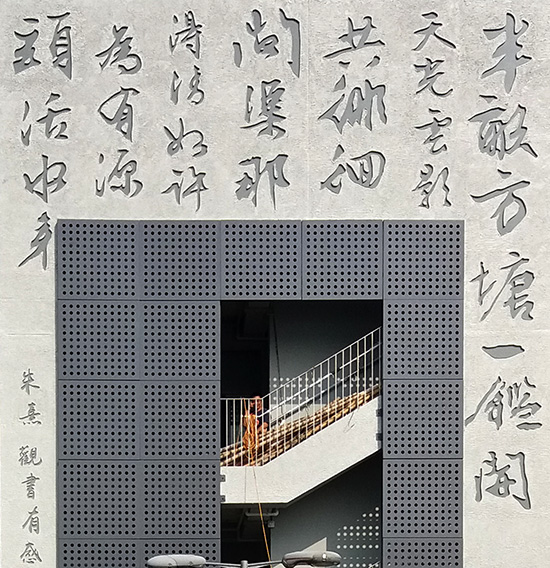 The Poet - Zhu XI 朱熹
In English: https://en.wikipedia.org/wiki/Zhu_Xi
In Chinese: https://zh.wikipedia.org/wiki/朱熹
"The beautiful Chinese calligraphy recently unveiled on the feature wall of our new Yung Shue Wan Library is actually a poem by a famous Chinese Confucian philosopher. The poem is generally known as the 'The Book' in English, but the name more directly translates to something like 'the feeling of reading a book'. Its author, Zhu XI, was born during the Song Dynasty in 1130 and, according to Wikipedia, he has been called the second most influential thinker in Chinese history after Confucius himself.
If you can't read Chinese then don't worry as even for native Chinese speakers this kind of old, formal Chinese and beautiful calligraphy is not easy to read and understand, a bit like Shakespearean English written in old-style English calligraphy for native English speakers:"
THE BOOK
The half mu oblong pond reflects like a mirror.
The reflection of light and clouds wander on its surface.
How can it be so clear?
It is because fresh water is always flowing from the source.
"A 'mu' is a traditional Chinese unit of land which is about one fifteenth of a hectare. In the poem the oblong pond is a metaphor for books and reading which the poet is suggesting can be used to revitalize, refresh and enlighten ourselves.
The last two lines of the poem are often quoted to suggest that if we are broad-minded enough to tolerate and embrace new ideas, then we will have a continuous flow of fresh ideas.
Seems like a very meaningful and appropriate choice for the Feature Wall of our new Library!"
More Lamma-zine stories about the library (inside, heritage center) in preparation....
P.S. A little colour might have looked even nicer? My suggestion: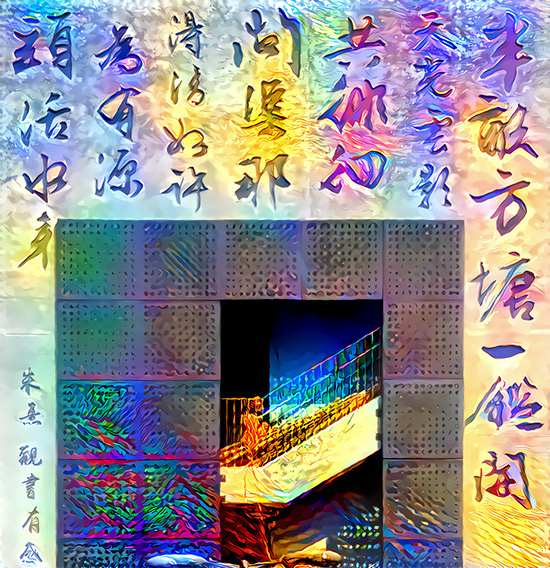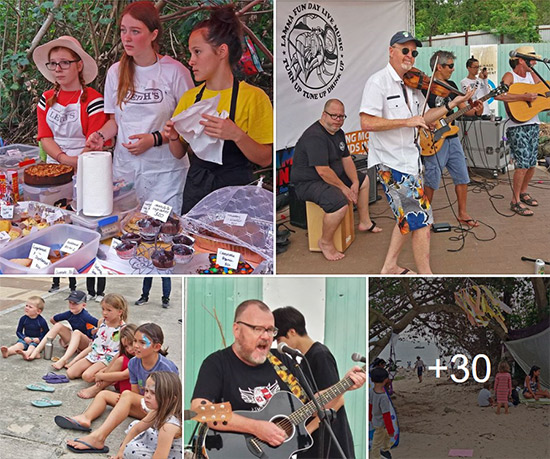 Oct 26: Fun Day & Beach Music Festival!
While you're there, pick up some Lamma charity calendar, some T-shirts or get a book by a Lamma Author signed!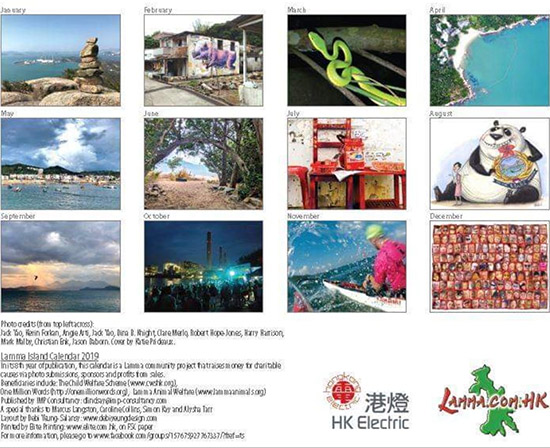 Oct 25: Full Moon Rise
Tired of all the sunrises & sunsets I publish here and on Facebook?
How about this full moon rise instead, behind Pak Kok Shan hill tonight?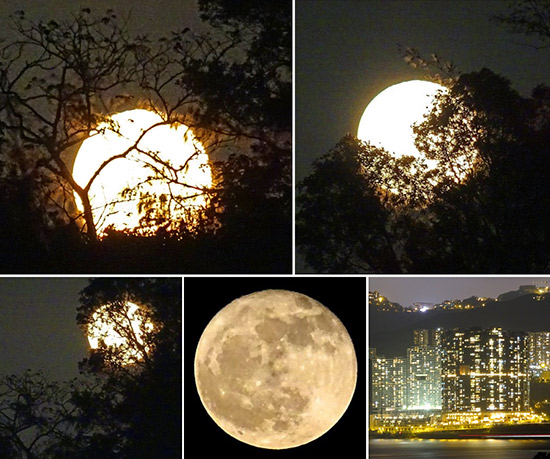 Oct 19: Happy Birthday, Peter Berry!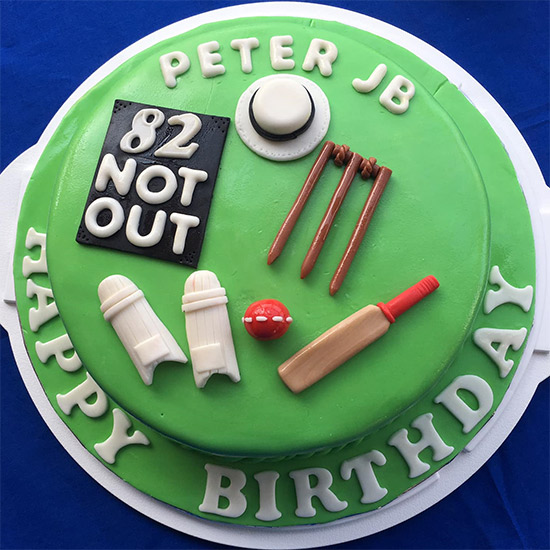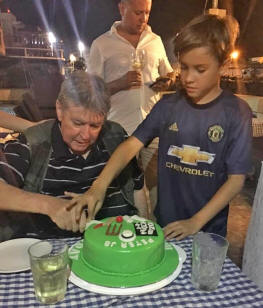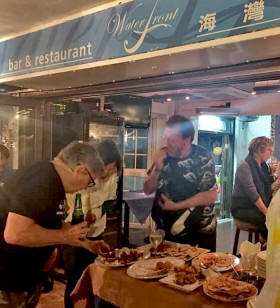 The Waterfront Restaurant & Bar is still a wonderful venue for birthday and other parties. Offering a wide range of Indian and Western food, plus a kids and special-drinks menu, with a seaside/sunset-facing beachside terrace in YSW, it's an unobstructed open-air, but well-covered venue.
A fine place for dining and parties with family, friends or by yourself, or simply enjoying a fiery sunset-watching drink.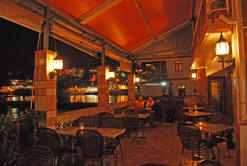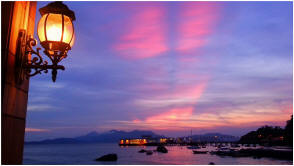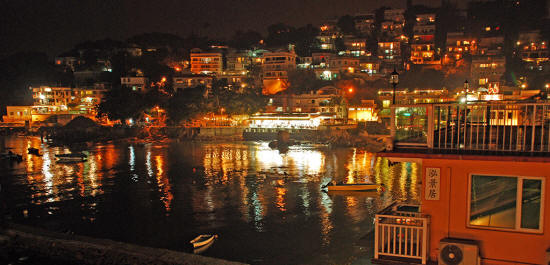 Restaurant owner Peter Berry, a true Lamma VIP, enjoyed his 82nd (!) birthday party there today. Happy Birthday!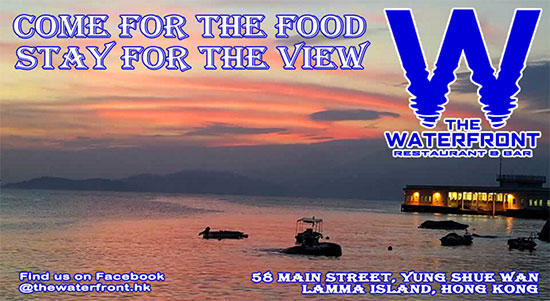 P.S. Here's the great reason that Peter is still pretty well and happy, his wondeful Sri Lankan wife Ira (who supplied all the photos in this article). Lucky guy!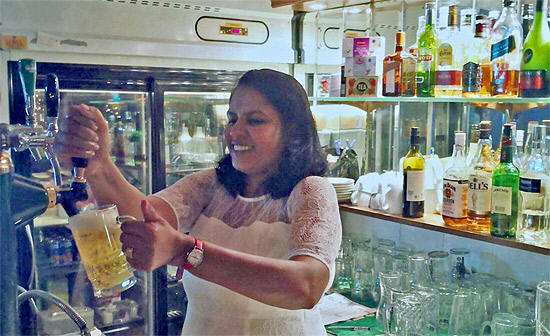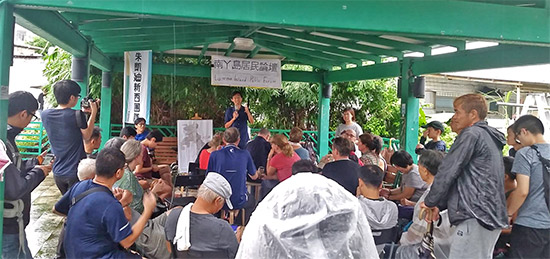 (Photo by Matthew Chapple)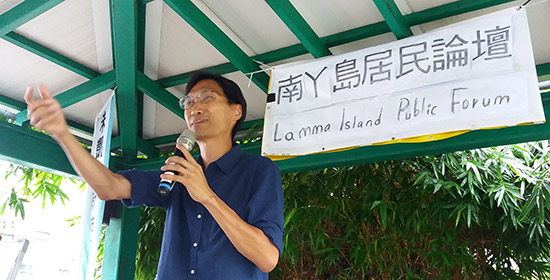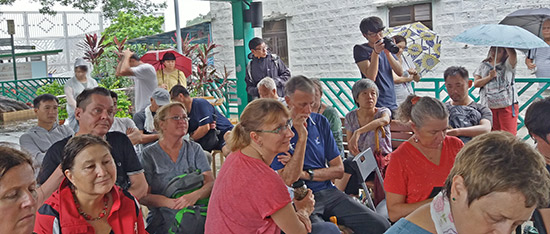 "On a day with very heavy rain (Sat, Sep 1) the outdoor venue (sitting-out area just before YSW's Tin Hau temple) was full with 40+ people for 2 hours from start to finish. There was a diverse group of people (Indigenous, Chinese, non-Chinese) who were sharing their views together for perhaps the first time ever.
There were definitely tensions and differences, especially at the start, with some participants (both Chinese and non-Chinese) expressing their views in very direct and strong terms. However, for me this was a positive thing and a highlight of the event. I particularly appreciate the active and open participation of the Indigenous residents.
The "dog poo" issue is a good example. I am also concerned about this issue and appreciate it being raised. After it was raised by the "old resident", it very quickly became clear that all participants (Indigenous, Chinese, Non Chinese, dog owners, non-dog owners) were equally concerned and wanted the situation to improve.
After the meeting many old and new residents, Chinese and non-Chinese stayed behind talking and discussing issues together for another hour and Legislative Councilor CHU also spent time talking 1:1 with Chinese, non-Chinese and Indigenous residents.
I feel we are lucky to have representatives like Legislative Councilor CHU who are willing to listen to people of all backgrounds AND also a group of Lamma residents of different backgrounds like those that came together on Saturday. I hope we can do more sessions like this in future with Legislative Councilor CHU and also with our other Lamma elected representatives."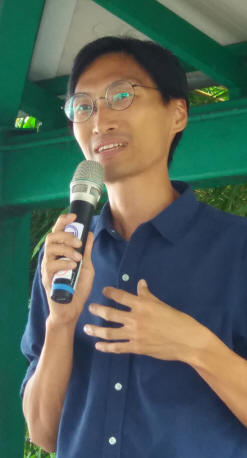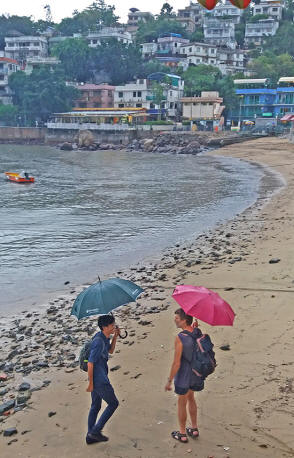 Click above for comments...

Oct 15: 'Live Life While You Can'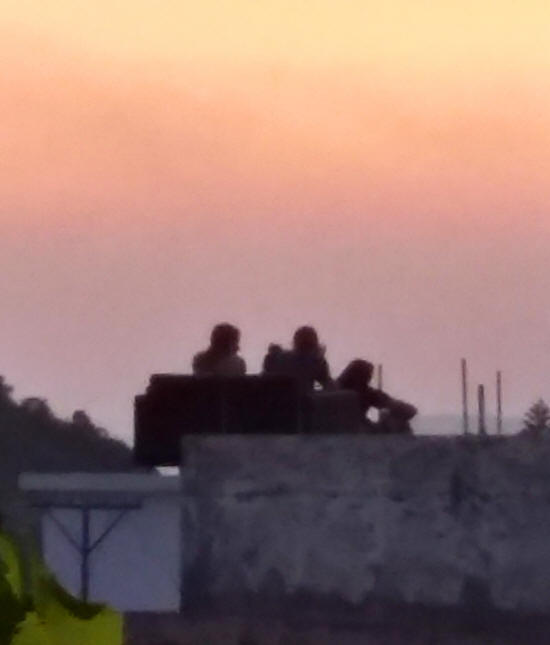 Neighbours have been moving an old couch atop their village house's small rooftop cabin to watch the Pak Kok sunset with friends.
True Lammaites and/or death-defying daredevils (no railing up there, right at the edge of the building)?

Oct 10: Green Mission for Smart Power Ambassadors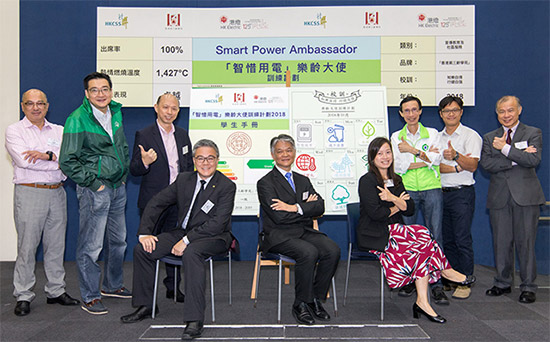 Community news from HK Electric, Lamma's largest employer:
"More than 130 elder students from the U3A ("University of 3rd Age") Network began their journey today (9 October 2018) that will transform them into green ambassadors to help promote energy efficiency and environmental protection in the community.
Jointly organised by HK Electric and the Hong Kong Council of Social Services (HKCSS), the Smart Power Ambassadors Training Programme covers a host of environmental topics including climate change and low-carbon living, recycling and waste reduction, tree preservation, energy efficiency and conservation, green electricity generation as well as the safe use of electricity.
The programme consists of a basic and an advanced course. Apart from classroom teaching and workshops, participants will be visiting HK Electric's Lamma Power Station, EMSD Gallery and Zero Carbon Building to understand up close and personal the latest developments on clean energy, green buildings and electric vehicles...."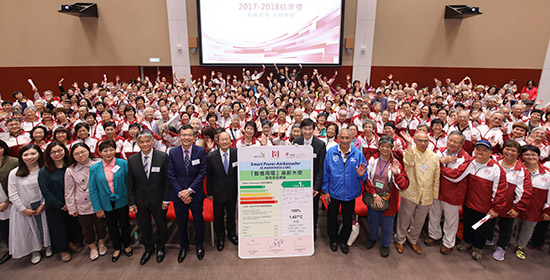 Oct 9: What a Dump!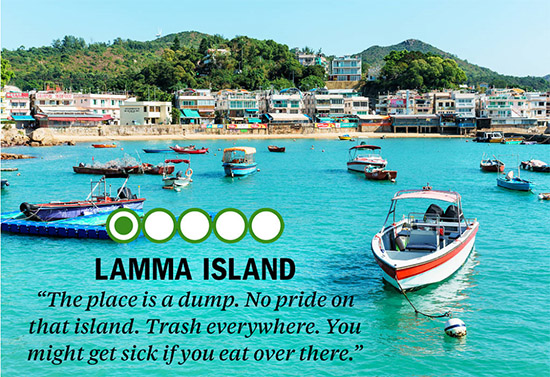 "11 more of the harshest TripAdvisor reviews of Hong Kong.
Because not everyone is impressed by our famous landmarks."
Have a look at the 19 TripAdvisor reviews by Travellers, rating Lamma as "Terrible", plus the 1,000+ "Excellent" and "Very good" reviews.

Oct 2: New Aberdeen Ferry Schedule/Fares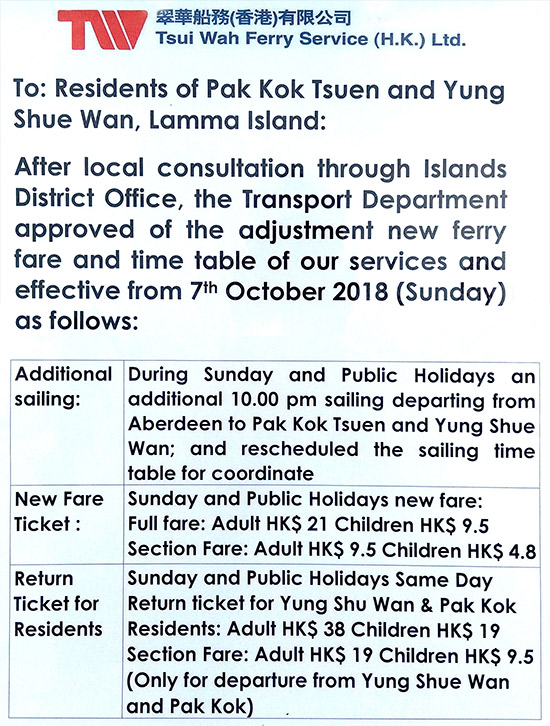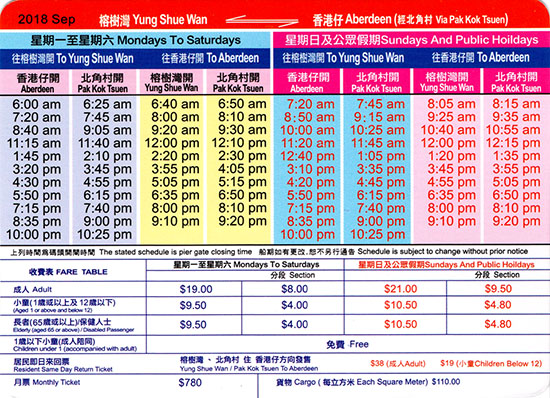 Oct 1: Balcony Jungle Reblooming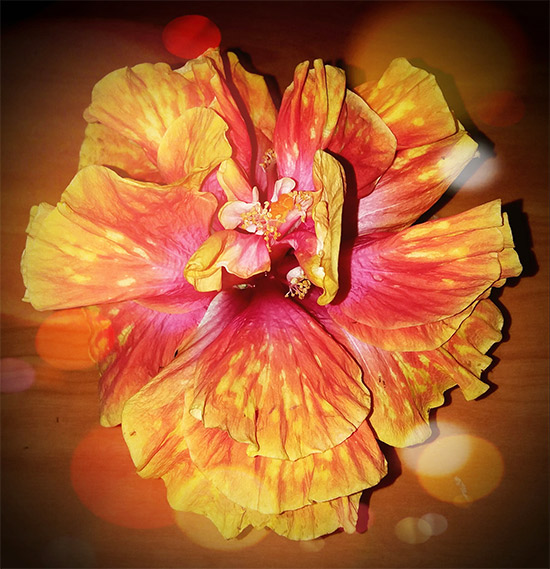 My severely Mangkhuted Balcony Jungle is gradually recovering:
National Day Hibiscus (with just a little smartphone-filtering).