| | | | |
| --- | --- | --- | --- |
| | Dec 29 - Are high-tech design & manufacturing processes coming to Lamma? | | |
| | | | |
| --- | --- | --- | --- |
| | Dec 17 - Stumbling Randomly through Pak Kok on a recent warm December day. | | |
| | | | |
| --- | --- | --- | --- |
| | Dec 15 - "Get ready for some thumping thundering Techno on an amazing location." | | |
| | | | |
| --- | --- | --- | --- |
| | Dec 4 - "Renovate containers with solar panels to be used as columbaria in the memorial park." | | Dec 3 - Just a few pictures from our trip to Ocean Park today... |
<!/tr>

Dec 29: 3D-Printed Fridge Magnets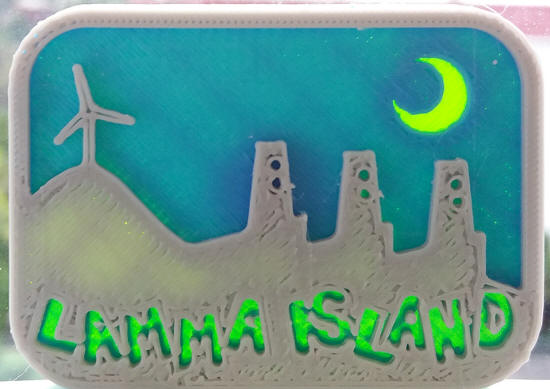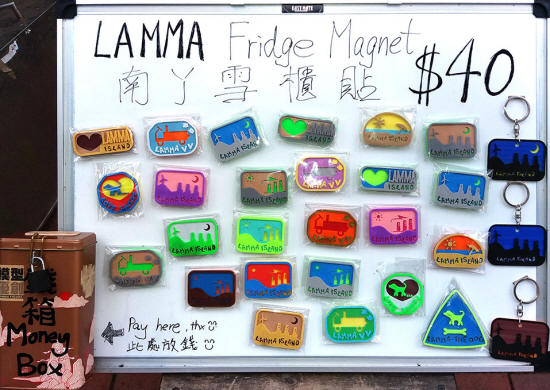 Local products spotted on YSW Main Street (where the former "Policebox" had been located for decades.)
Are high-tech design & manufacturing processes coming to our usually (weekdays) sleepy fishing village?

Dec 25 ~ Christmas Day: Delicious!
Christmas Set Lunch/Dinner @ Jing Jing Bar & Restaurant (managed by Joyce Ruzol) on YSW Main Street, yesterday & today.
It's become our yearly tradition, as we just love Master Chef Marlon Merlin's wonderful food!
Click for more pictures and comments: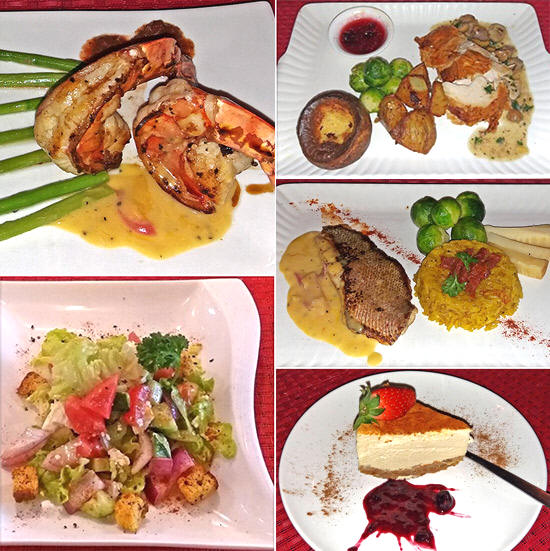 Dec 24: Merry Christmas & Happy Holidays!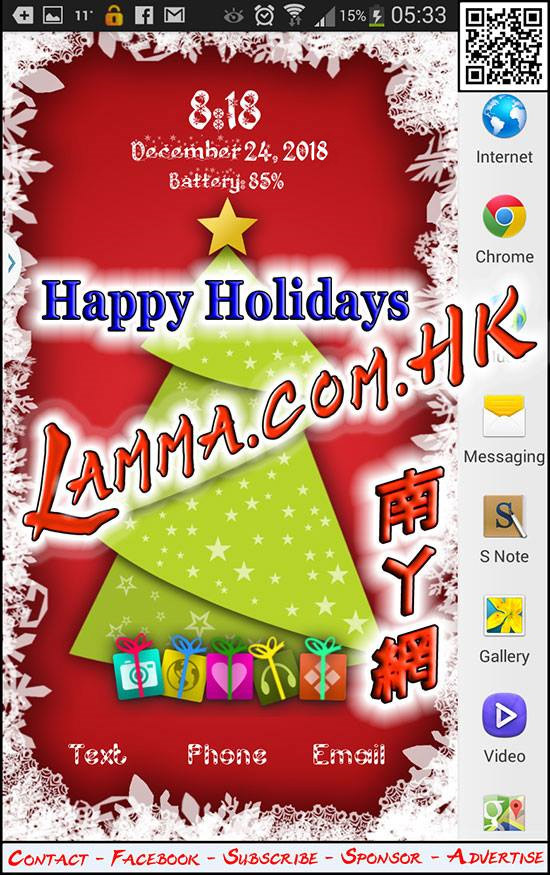 Dec 22: Moving Soon?
So many new people are moving into our village these months, slowly filling up the new village houses built around our home (11 at last count, within the last and next few years, all less than 100 metres away).
Are you moving to/from/on Lamma soon? We can highly recommend our own longtime movers who have moved our lots-of-stuff household several times in the last 10+ years.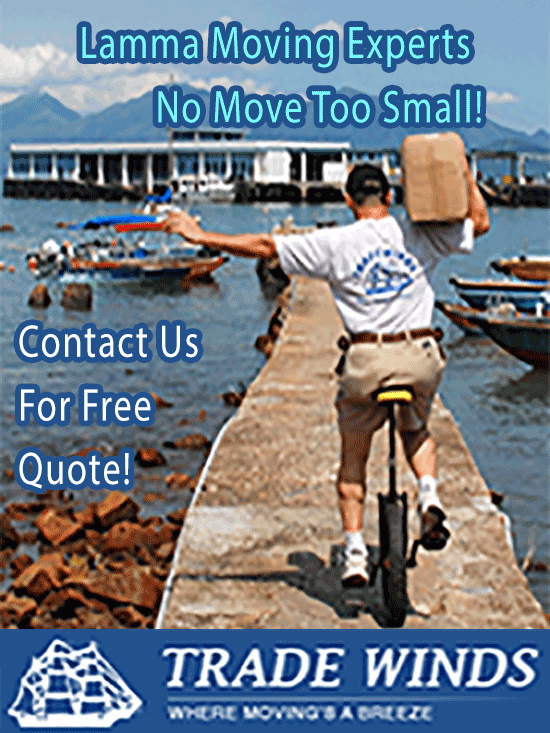 Trade Winds Transport's Steve Dressler writes (after I posted this old photo):
"Thanks Lamma Gung for jogging my memory!
That was a special day moving boxes along the jetty on a UNICYCLE! These days though, we use mostly Sampans, Gaidos & FOUR wheels to move you to or from Lamma Island.
See you soon along Lamma Main Street where the Trade Winds have been blowing since 1991...."
Contact them via their website or Facebook.
P.S. Stories/photos from some of their many Lamma moves:
Moving Like the Trade Winds...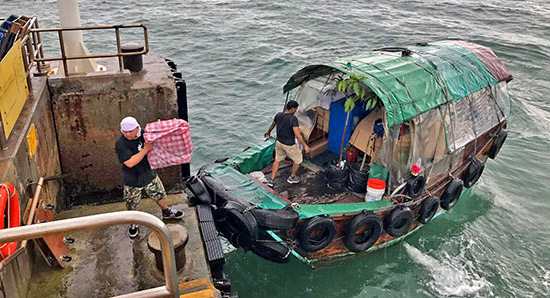 Dec 21: Christmas Menus
A few non-Chinese Lamma restaurants are putting up special Christmas menus. But so far I've seen only Jing Jing and Blue Goose's Xmas menus. What's happening in the others?
The menu we'll be enjoying ourselves is being offered by Jing Jing Bar & Restaurant, like almost every year, prepared by master chef Marlon Merlin!
Call or click below to reserve: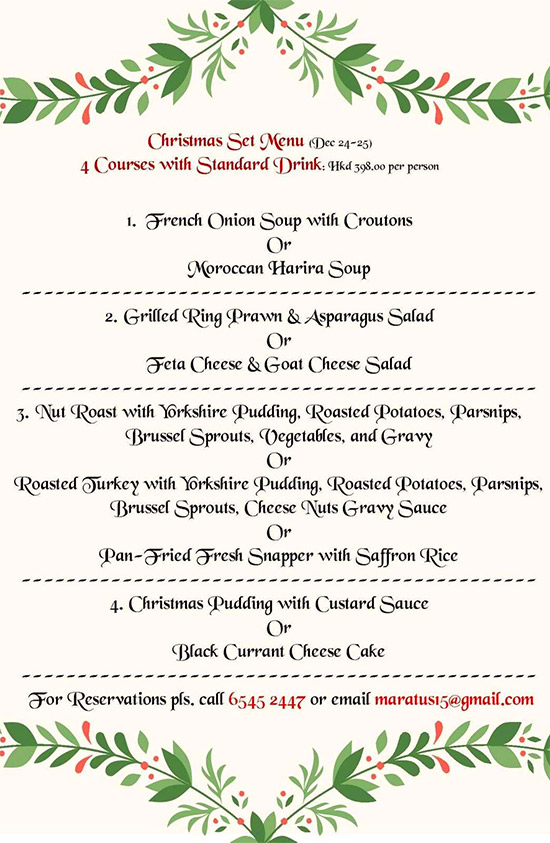 They even have a fine video to promote their cozy place, produced by Nick Lamma: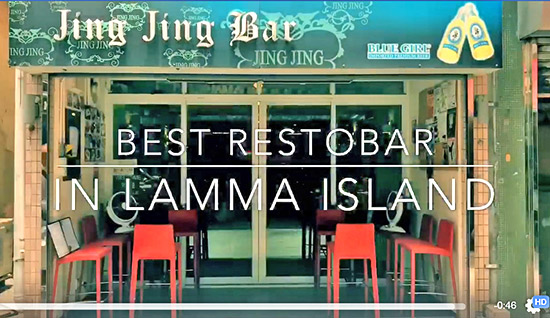 Dec 20: Choco Kindness vs. Satan Claus?
Two Typically Lamma! events happening this Sat, Dec 22: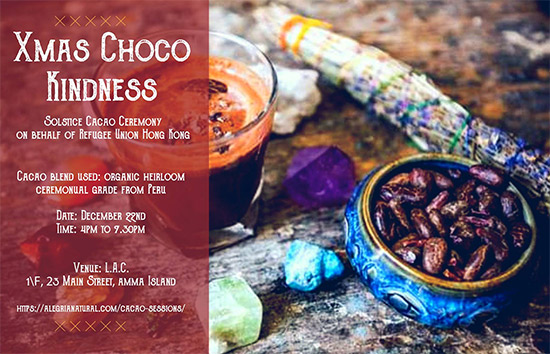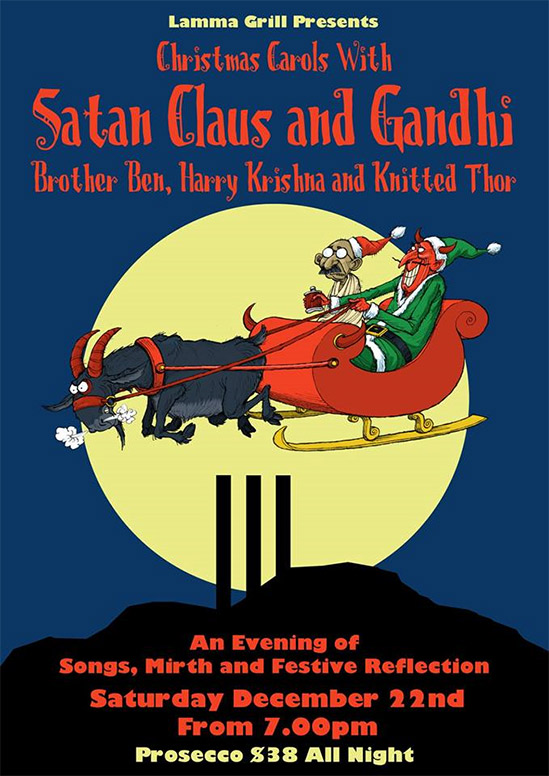 These two events happening within just a few hours and a few metres from each other on YSW Main Street will offer "light movement and breath activation guided by live chanting and Shamanic drumming - Connection with self, music and individual work and alignment" and "festive carols galore and jokes so bad they wouldn't make it into a Poundsaver Christmas cracker. Hosted by a not very scary Satan, Gandhi and some culturally diverse guests."
---
P.S. This photo below looks like a mini-exhibition at the beginning of the YSW ferry pier, by Lamma's most famous artist & musician, Harry Krishna (click to find out his real name).
He'll be performing tomorrow this Sat in one of the two events he designed the below posters for. He even iPhoned this artsy photo, a true multi-talent: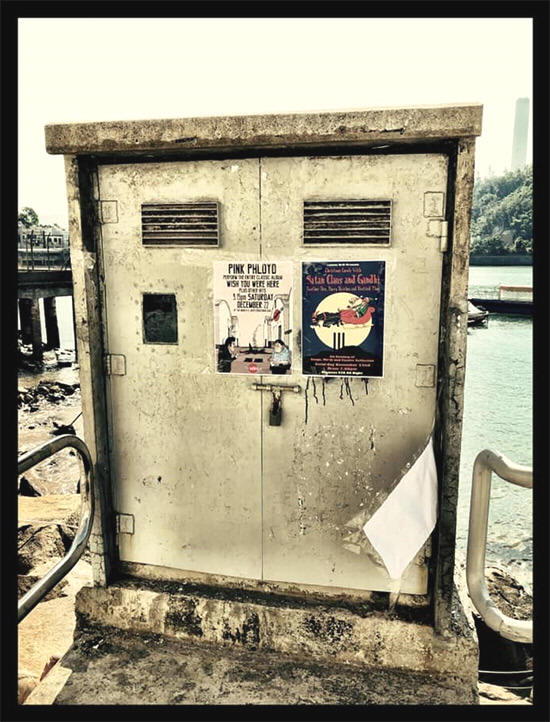 Dec 17: Stumbling Randomly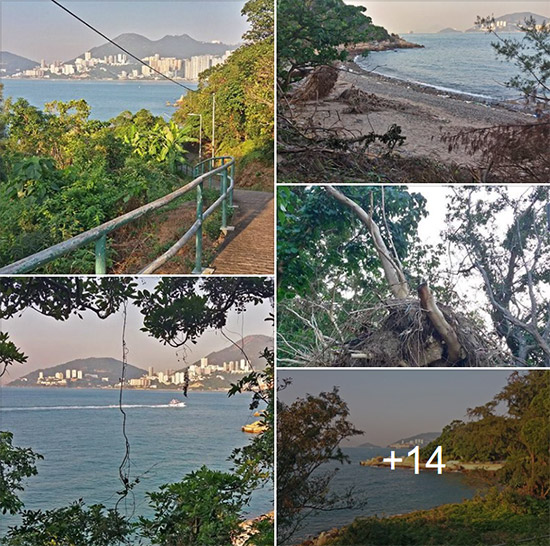 Stumbling Randomly through Pak Kok on a warm December day recently.
This is kind of an update of my Dec 2016 photo album: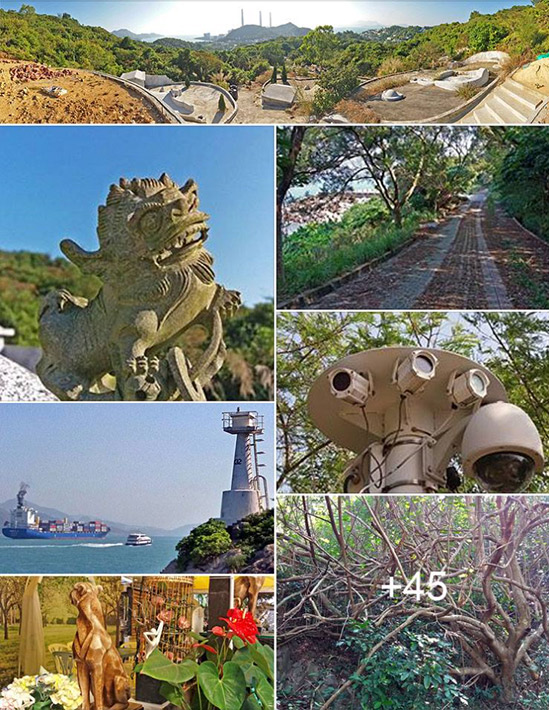 Dec 16: LI-BAR-RY @ Ground Zero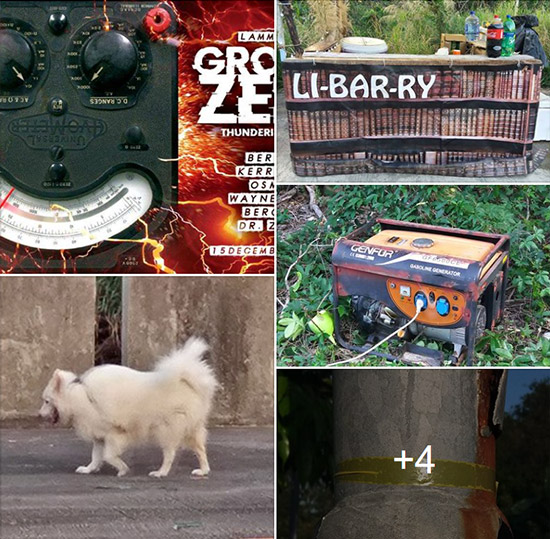 A few close-up pre-sunset shots from BEFORE Ground Zero - Lamma Rave, the "Thumping, Thundering Techno Rave" yesterday.
Starting only after my bedtime, I'd welcome night pictures from actual ravers for the Lamma-zine.

Dec 15: Thundering Techno!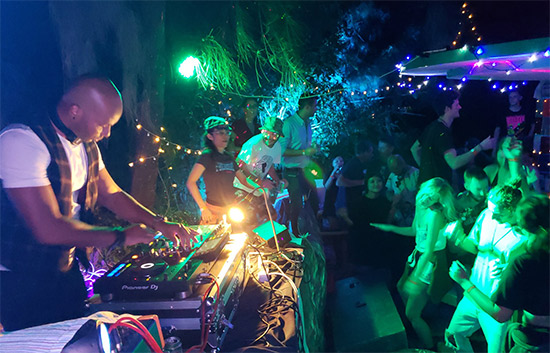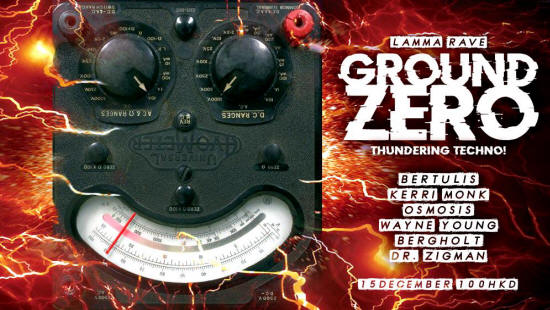 It's happening again tonight!
One of the DJs is a sought-after Internet guru and has been helping us with the upcoming mobile version of this website.
Lamma Book Club (such a harmless, unassuming name for a Thundering Techno Rave organizer) writes:
"Get ready for some thumping thundering Techno on an amazing location with magnificent ocean views over Hong Kong; Ground Zero!
We will bring you a night of banging Techno music by 6 DJ's, the whopping 6000 watt L.B.C. sound system and light show, a stunning location, and a bunch of HK's best ravers :)
The location, Lamma Ground Zero is ABSOLUTELY amazing. You will want to be there! We will share the location with going guests on the morning of the 15th."
If you're still unclear about the "secret location", it'll happen in the same amazing location as previous Lamma Raves (NOT Jungle Boogies @ Open Space!):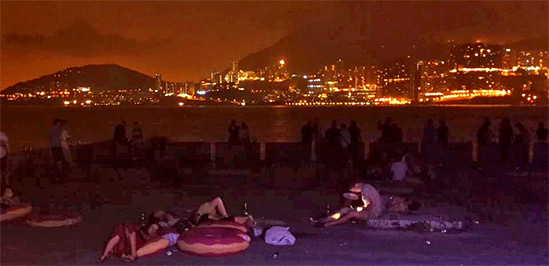 Dec 14: Delicious Joint Art Exhibition
Last 3 days to visit the Joint Art Exhibition at the Lamma Art Collective.
These original artworks could make unique, very special, but affordable Christmas presents for your art-loving friends!
Open tomorrow Saturday, noon-6pm; Sunday, 12pm-8pm.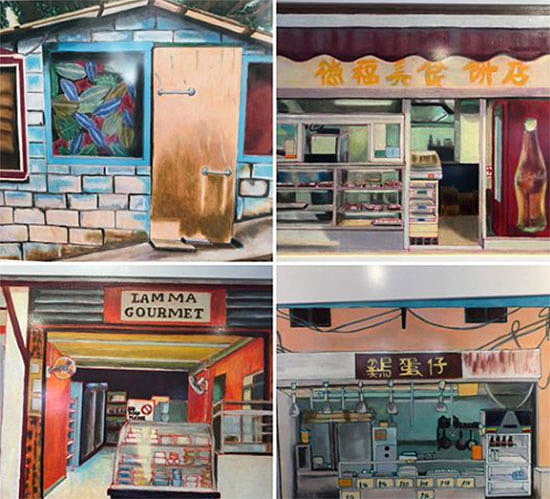 Famous Lamma Gourmet shop in coloured pencil picture by Lamma artist resident artist #annbaldoni. Her artworks are represented at the exhibition, together with several colourful Brazilian artists.

Dec 4: Think Greener, Dream Bigger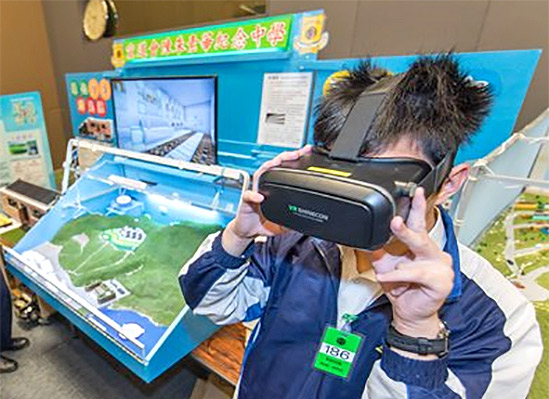 Proposed building a green memorial park at landfill, with the site fuelled by biogas. Renovate containers with solar panels to be used as columbaria in the memorial park.
"4 Dec 2018 - On top of promoting energy efficiency and conservation, some teams taking part in this year's HK Electric "Green Energy Dreams Come True" competition came up with innovative projects addressing both green and social issues in Hong Kong.
Champion for 2018 was HKUGA College. The team initiated an energy-saving competition on campus and installed solar panels on the rooftop of the school building to study the effectiveness of energy conservation and the use of renewable energy:"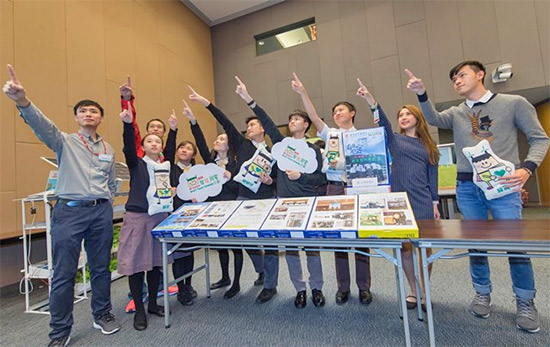 "First runner-up was Christian Alliance SW Chan Memorial College who proposed to turn a landfill area into a memorial park through greening. Besides using biogas from the landfill to power the site, they also suggested converting cargo containers into columbaria powered by solar panels, addressing the issues of land shortage and conservation, as well as the opposing views about landfill and columbaria often heard from the public.
Projects from HKSKH Bishop Hall Secondary School and Leung Shek Chee College both came third. The former suggested using remote sensors to monitor if home appliances were switched off to help the underprivileged to save on energy, while the latter produced an MTV featuring a rap dance to promote green messages on social media.
Now in its fourth year, the "Green Energy Come True" competition has been encouraging secondary school students to promote energy efficiency, renewable energy and energy sustainability. This year, 13 teams and their green dream proposals were short-listed. Each team was allotted seed money of up to HK$50,000 by HK Electric and was paired with a young engineer or professional from the Company to act as their mentor and guide, helping the students to realise their dreams...."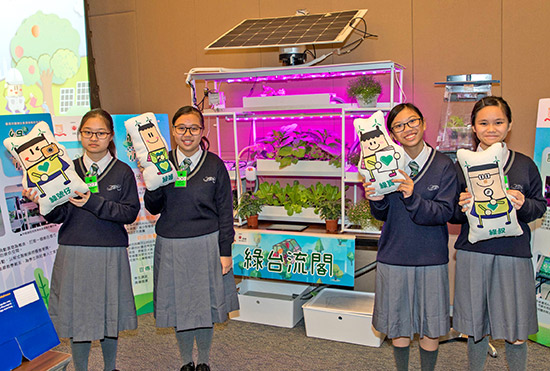 Produced a mobile greenhouse powered by solar panels for educational purpose.

Dec 3: Views from Ocean Park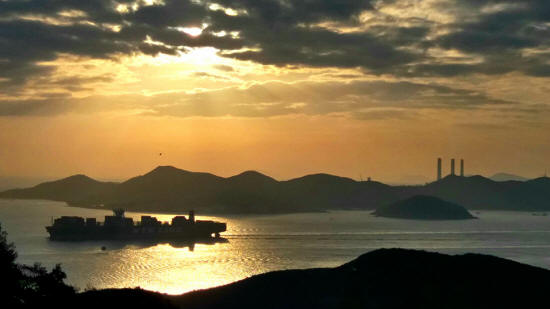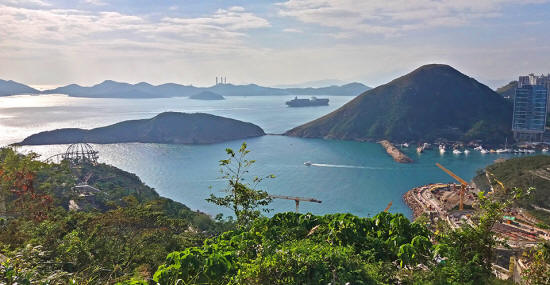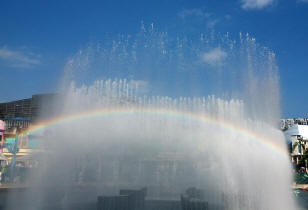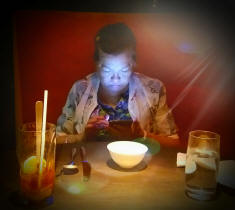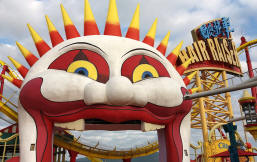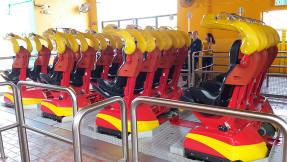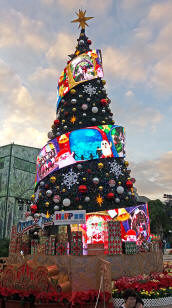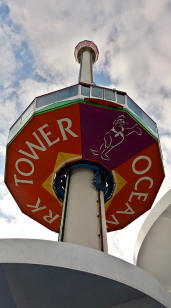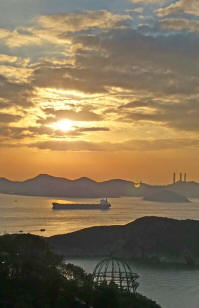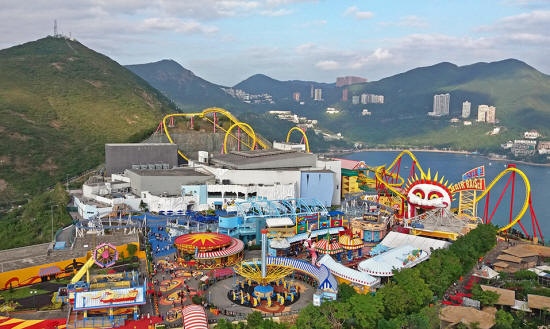 Just a few pictures from our trip to Ocean Park today...
P.S. I'm getting too "mature" for their craziest "Hair Raiser" rollercoaster. First ride on it ever today, but probably my last ever as well! It's no fun anymore, just violent shaking and rattling! It took quite a while for my queasy tummy to settle down afterwards....
Back to my less violent activities, like climbing up the mast and/or jumping off the Macau Tower again soon....