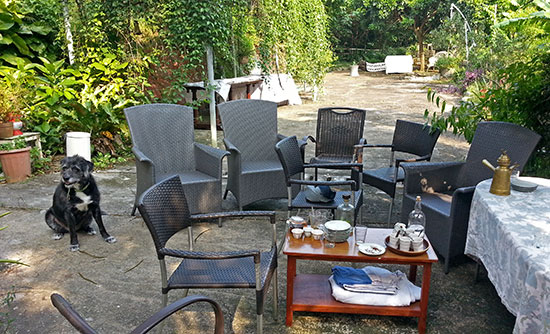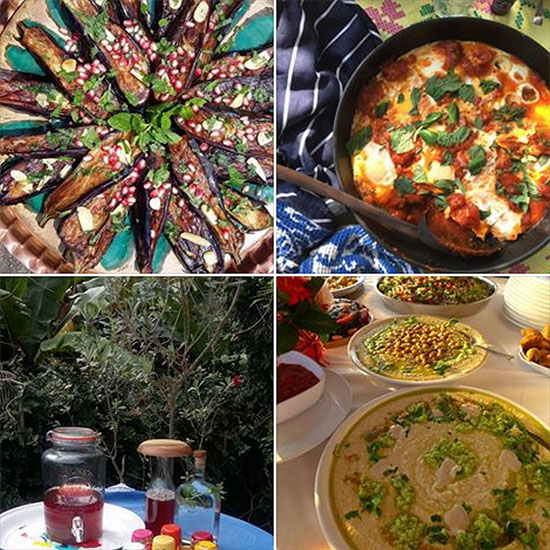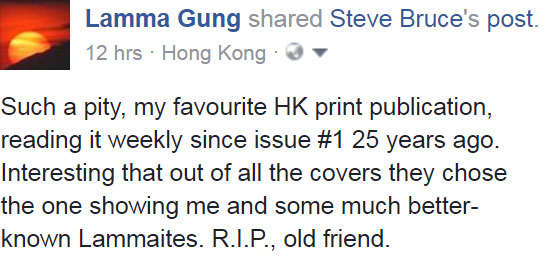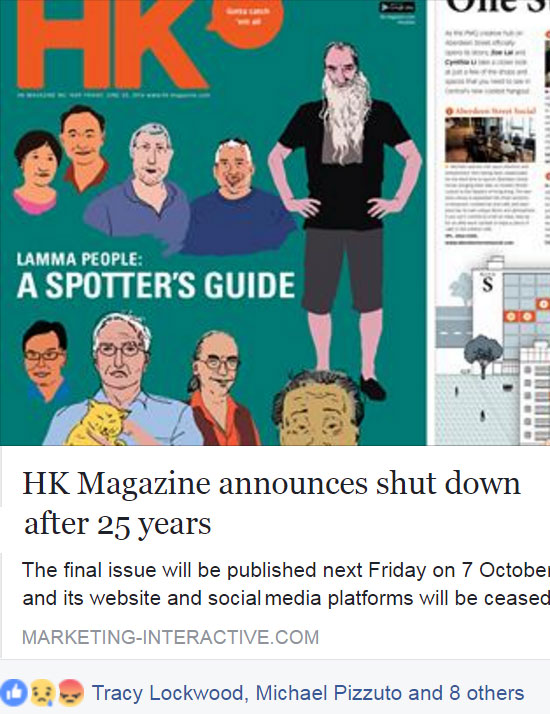 Click for story about this Lamma People cover story...
---

P.S. HKFP article, from the former HK Mag Editor-in-Chief:
"A sad end: HK Magazine was the canary in the coal mine"
P.S. II. Who still remembers fondly that the HK Magazine readers voted for his honor below, even inviting us for the big awards party: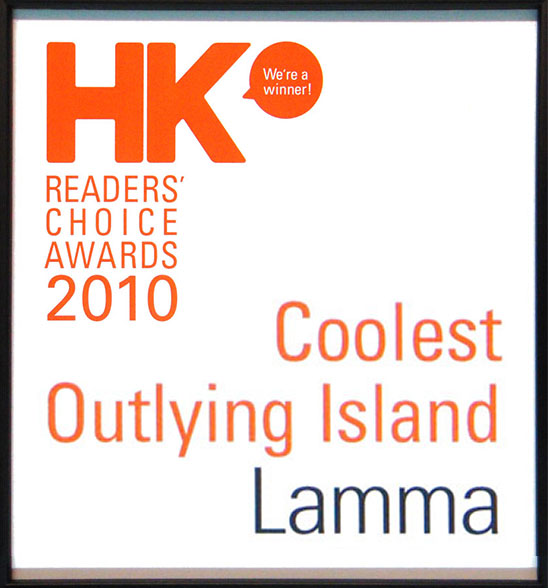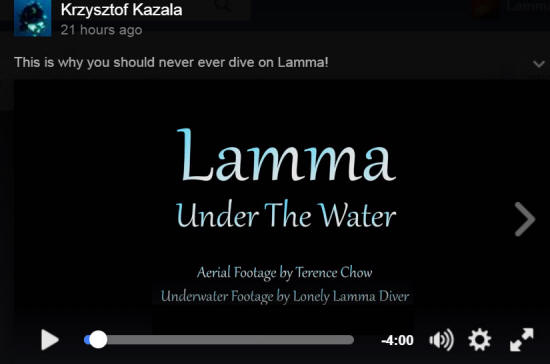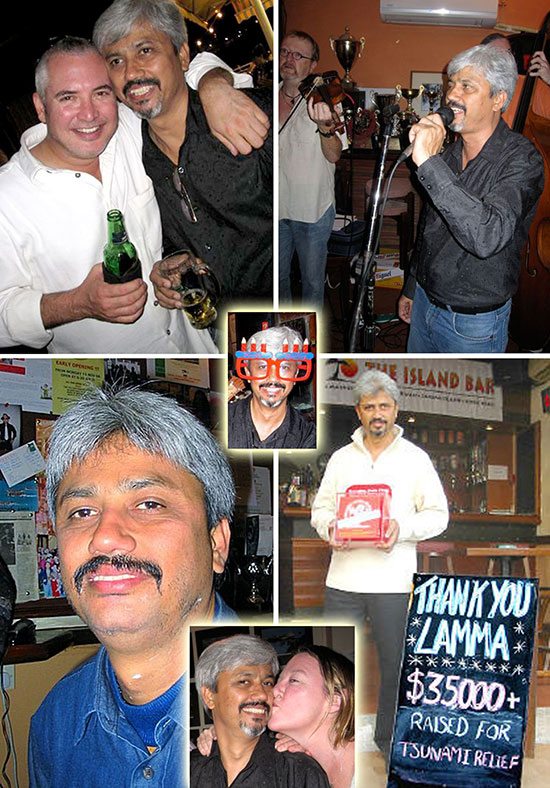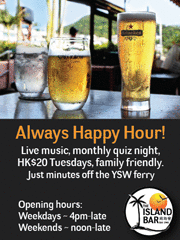 A few photos from my Lamma archives over the last 14+ years; from top left, clockwise:
Brad Tarr & Kumar Binney, new & former managers of The Island Bar,
One of Kumar's rare Karaoke moments,
thanking Lamma for the Tsunami Relief fundraiser,
the only Kumar-being-smooched image I've seen,
the only beardless Kumar photo I've seen in 15 years of knowing him (Movember fundraiser).
Center: Kumar's 50th birthday, just a few years ago (photos by Bob Davis, also the kissy photo.)
My photo album from last night, Sep 26, '16: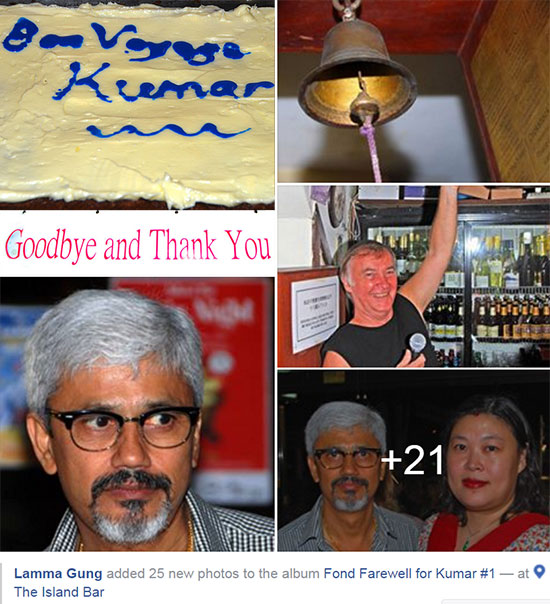 Dan Peterson (former co-owner of The Island Bar and The Waterfront) writes: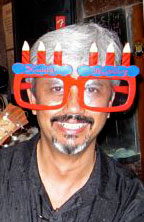 "A Fond Farewell for Kumar (x2)
(Yes, that's right, he's so special you'll have two opportunities to say goodbye and wish him well.)
In case you've been travelling forever or been locked away somewhere or had your Lamma Internet blown in a storm, you'll already know that Kumar and Yammy (and Picky and Mocha) will be retiring to India on October 5th. And now you also know the times and dates for saying farewell...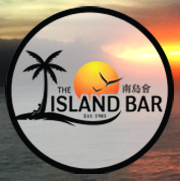 26 September 2016 (Monday) 6-8pm - Drinks with Kumar at The Island Bar. Cash Bar with Happy Hour prices. The bell will be rung at 7:00pm by Sharon, Dan and Peter. Light snacks courtesy of Brad.
Short speeches and an open mic session. Singing, dancing, senseless frivolity and a cheerleader clinic hosted by Brad and the Dallas Cowboys Cheerleaders (maybe, maybe not, just wanted to make sure you were still reading along).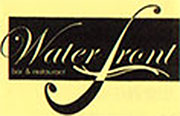 29 September 2016 (Thursday) 6-8pm - Buffet snacks at The Waterfront. Cash Bar with Happy Kumar Hour prices. The bell will be rung at 7:00pm by Sharon, Dan and Peter. Short speeches and an open mic session. Definitely no cheerleader clinic, but maybe some Bollywood delights.
Join Kumar to say goodbye and wish him well on his next step in life – to 'Incredible India' and beyond!
We look forward to seeing you all at least twice next week!"


Are You a Lamma Newbie, recently having arrived, despite all the dire warnings from your current friends and this local community website? Aggressive snakes! Bitey centipedes! Lotsa mosquitoes! Rare ferries! No fast food! No supermarkets! No public/private transportation! Crazy rents! Soooo inconvenient!
Need more reasons? Or 85 forum posts of even more reasons? ;-}
Or have you been hiding at your Lamma abode for too long? Eager to find new friends locally as so many of your friends and acquaintances have moved off to all over the world?
Check out these tips (some great, some less so) from actual Lammaites:
What's the best way for newbies to meet people on Lamma?

Lammadonna's Islands District Council Working Reports have gone monthly, after being yearly before. Click to read this one-page summaries, that show the concerns and priorities of our Lamma District Councilor for non-indigenous residents.
We'd love to see something similar for the other two indigenous Lamma District Councilors, Mr. Chan and Mr. Chow, (unelected, appointed ex officio by Govt., also Chairmen of the N. & S. Lamma Rural committees). Their reports would surely be very different.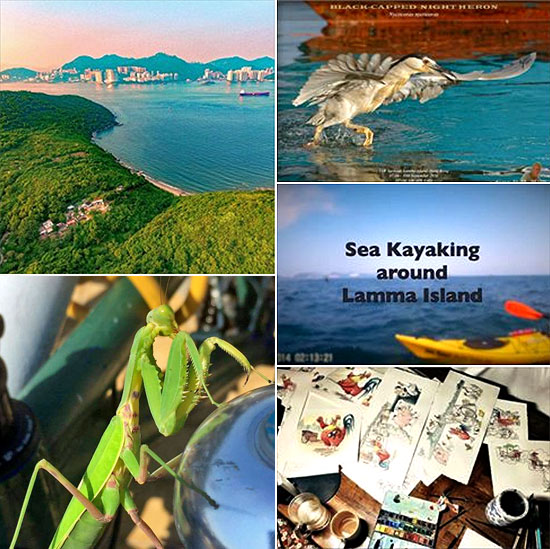 Lamma Spotlights of the Week, Sep 21, '16:
| | | |
| --- | --- | --- |
| PHOTO | | by Alan Patrick |
| VIDEO | | by Sea Kayak HK |
| WILDLIFE | | by Alastair Gray |
| BIRD | | by Guy R.H. Miller |
| ARTWORK | | by Harry Harrison |
See former Spotlights ~ Submit your best Lamma photos/videos!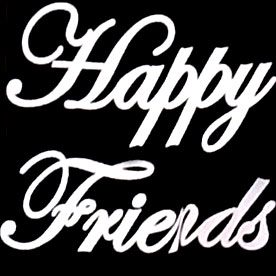 Did you know that they have dragonboat races on Ap Lei Chau, the 2nd-most densely populated island in the world, the formerly scarcely populated location of the HK Electric Powerstation, before it moved over to nearby Lamma Island in the 80s?
It's just a short $2.20, 2-minute cross-harbour gaido ride from close to the Aberdeen ferry pier. It's not as famous yet as the nearby Aberdeen dragonboat races, but it probably has at least as many boats competing.
We were invited by our good friends, the local dragonboat team "Happy Friends", all local Chinese. Some of them are former Lamma fishermen, now retired in Aberdeen and Ap Lei Chau, a really jolly, happy bunch of friends!
Here's a photo album from the races and the all-free banquet (2 roasted suckling pigs!), enjoyed in the "Happy Friends" harbourside tent while watching the races: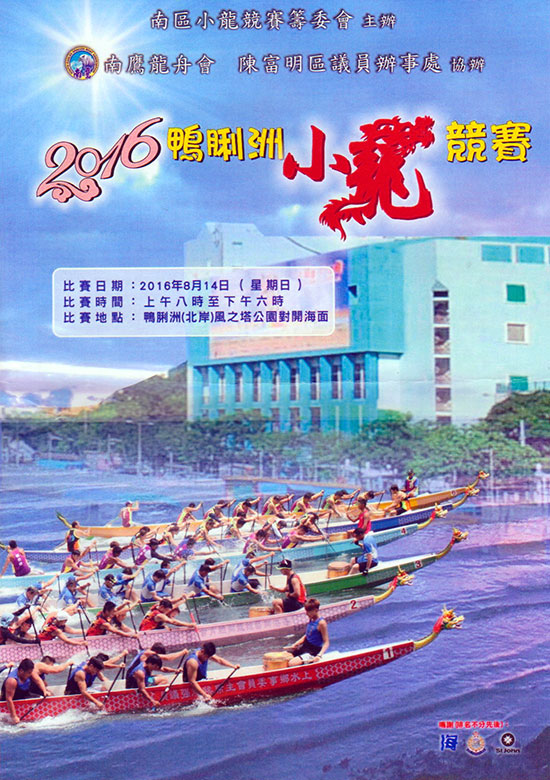 Biking/hiking trip on Wed, Sep 14:
Beyond Pak Kok Village, all of Cable Road #1, former Police Station,...
Click for subtitled photo album: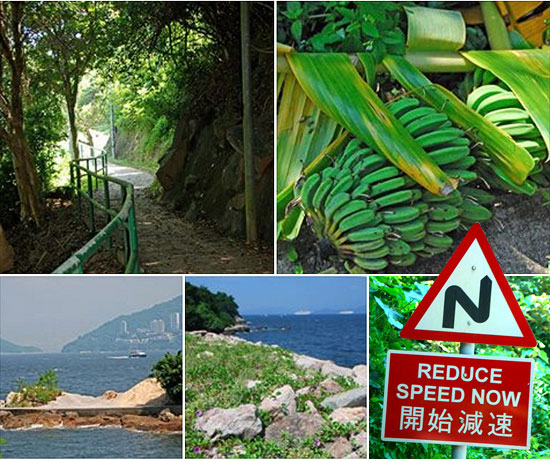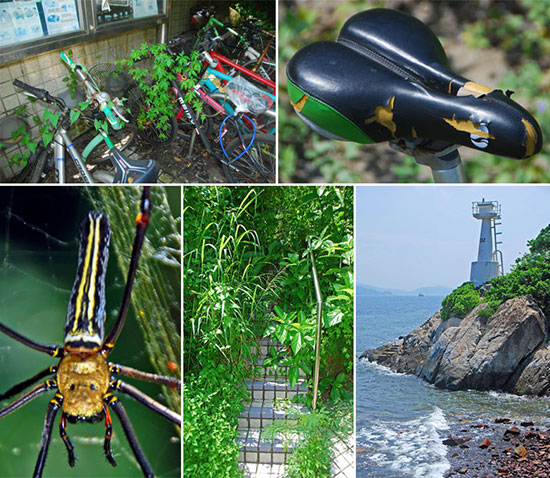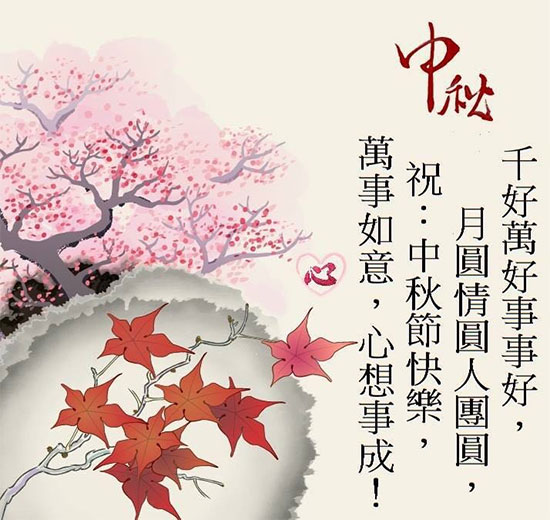 Received from our Lo So Shing Correspondent, translation from my "in-house translator":
"A thousand good, million good, a full moon, lovers unite. Wishing a happy Mid-Autumn Festival. Everything turns out good, all your wishes come true."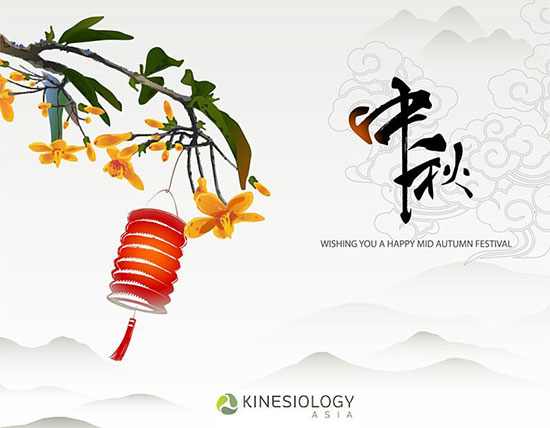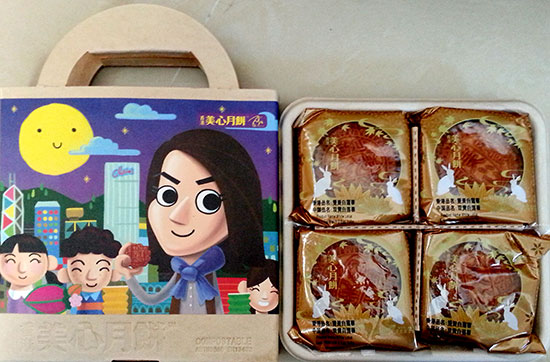 A positive shout-out to Maxim, HK's biggest (?) Mooncake seller. Lamma-Por brought a pack home the other day, waiting in a long line to get her reserved, pre-ordered Mooncakes. Staff asked people in the queue if they'd like to get cardboard packaging instead of the traditional, highly polluting metal box. To entice even more people to go for "COMPOSTABLE", they added a free mini Mooncake to sweeten (literally) the deal. Compostable Mooncakes for us compostable people...
But the Mooncake ingredients remain the same; the "Nutrition Information" table on the back reads like a nutritional horror story: 60g sugar and 40g fat per Mooncake!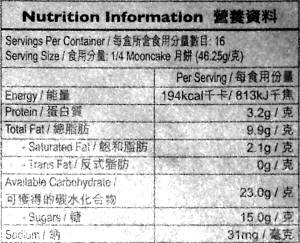 But just 194kcal/serving! Sounds OK till you read serving Size is 1/4 of a single Mooncake! Who eats just a quarter, especially in our household of only 2 people! So this pack has over 3,100 calories, double the entire daily calorie intake of an average HK person!! So the two of us are supposed to eat ONLY Mooncakes for an entire day?
Well, it's just once a year, 2nd most important Chin. festival, ancient tradition, family fun, etc. so I'll suffer happily (but reluctantly) through this calorie onslaught, trying to set it off with lots of hiking/biking over the holiday weekend...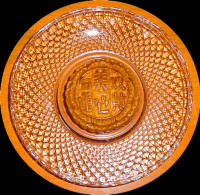 All this writing these sentences made me feel slightly peckish, maybe let me try a bite of the low-sugar Mooncakes (8.5g sugar and 32g fat only!) that Hans Andersen Club was distributing yesterday throughout Yung Shue Wan to their regular donors, two/donor. The shop lady, an old friend, gave me one as she's probably overloaded with numerous Mooncakes from many sources already.
Hans Andersen Club and others are distributing empty envelopes to potential donors before major Chin festivals, to be filled with voluntary donation cash, handing out thank-you presents afterwards. I was shortly tempted to try the same strategy for the Lamma-zine, like a not-for-profit. But we're not a charity, just supporting and marketing most local charities, all for free, of course. But I'm not refusing the occasional free drink or Mooncake offered. That would be just impolite...
Best place on Lamma tonight to celebrate the full moon: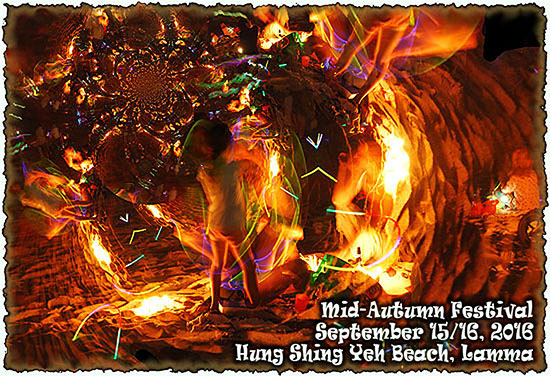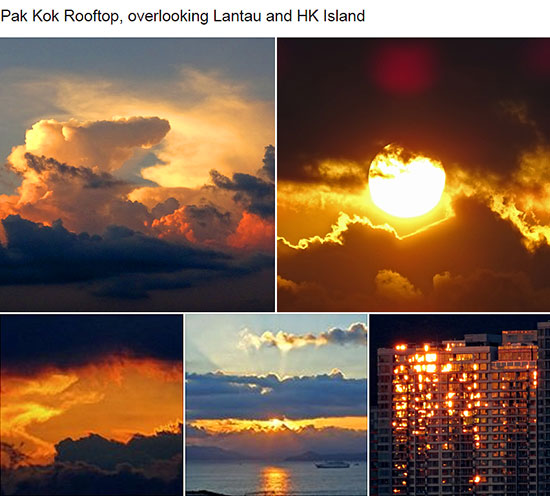 These are the best sunrise photos from 40 minutes spent on my rooftop on Monday, Sep 12, '16, after 6am...
When admiring another dazzling sunset, turn around. The most colourful parts of the spectacle might be all around you...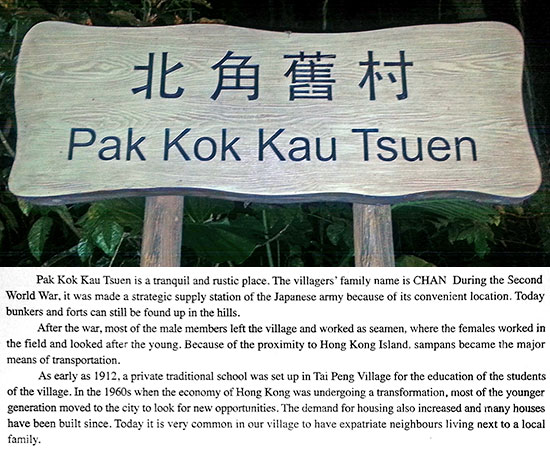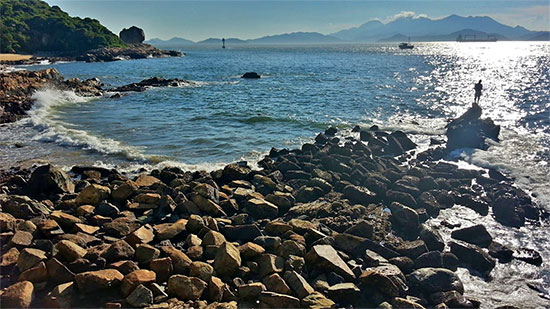 Are we all admiring our brand-new, curvy, typhoon-proof, fake-wood, Flintstonesque village signs all over Lamma?
Interesting description of Pak Kok Old Village above, but where are those "Japanese army bunkers and forts" and the former "Tai Peng Village school"?
"A tranquil and rustic place" basically means:
No infrastructure of any kind, no shops/restaurants, limited or no TV/mobile Internet reception, plus no public/private traffic at all (except VVs, not permitted to carry passengers). But that's the way most of us residents like it.
They might have these sign descriptions for all 20 Lamma Villages?
I wonder what the description would be for the newly-founded village of Tai Wan Nam (just off Power Station Beach, a massive construction site of dozens of new Village Houses?

Robert Lockyer writes in the new Lamma Island Hong Kong Facebook group (not the old Lamma Residents group):
"Ain't no reason to get bored on Lamma.
Bingo, Quiz, Lamma Hash, Dragonboat teams, Outrigger Canoes, Lamma cleanups, Baby Groups, Cook-offs, Lamma Fun Days, meet-ups, $20 drink deals, Phatathons...
So much happening on Lamma I am surprised you even get time to think about being bored. Living and loving Lamma."

6am today, Lamma-Por wakes me up excitedly, being amazed about these rare colours! Well worth getting up so early on a Sunday morning and rushing to the rooftop before the colours fade within minutes! One of the last colorful sunrises of this year?
Right after my picture-taking, Lamma-Por urges me to make breakfast! So was this the REAL motive for getting me up so early on a Sunday morning, her being awake and hungry?
Well, I don't mind, she knows me all too well after almost a quarter century of being married. This also got my daily Lamma-zine story published so unusually early today!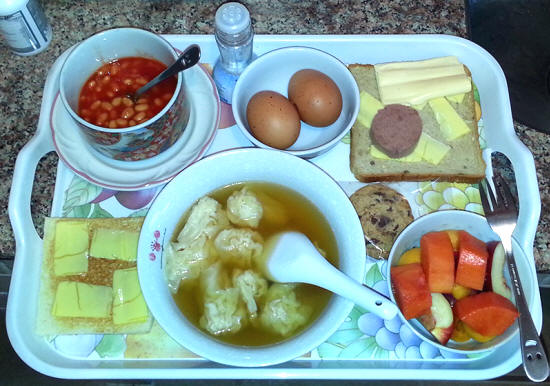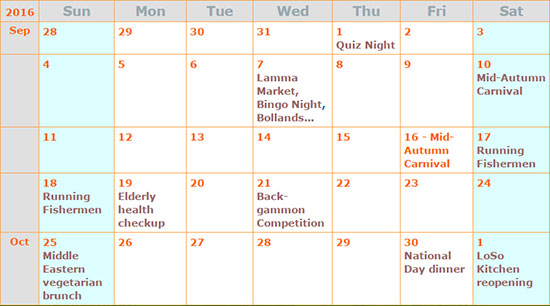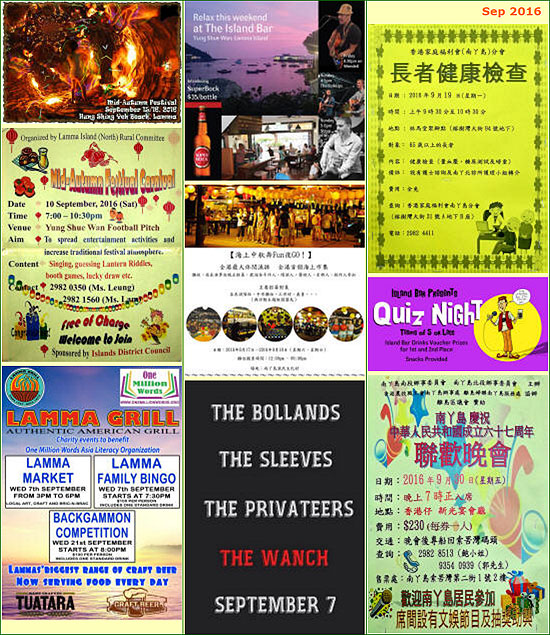 http://Lamma.com.hk/index_events.htm.
Click on the posters to find out more or add your own!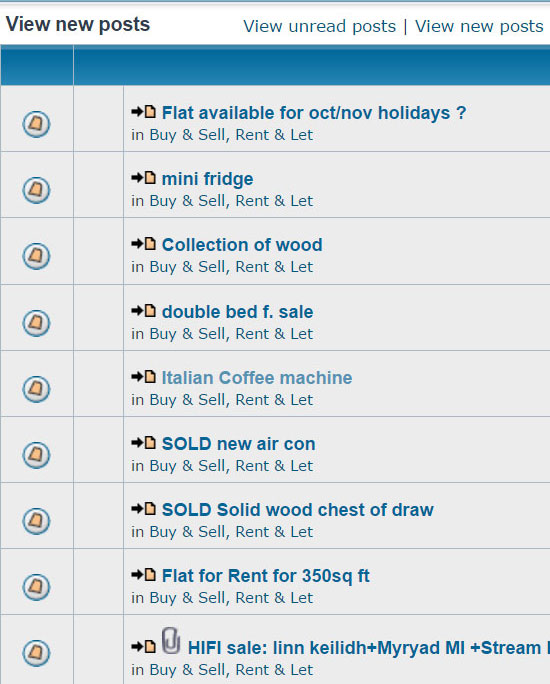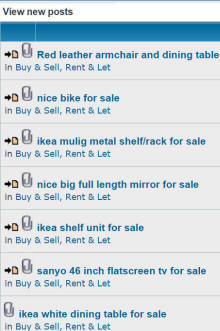 Reports on the demise of our 14-year-old, free Lamma forums have been greatly exaggerated, despite quite a few Lamma classifieds ads appearing all over the Internet, especially in several different Facebook groups. But they all tend to be only sporadic posts and never in such numbers/day as above.
The ads above are just the all-new posts in our Lamma forum this morning, since last night, from free wood to aircon sales to local flats for rent (commission-free, private-only) rent. Click above to check out the latest posts, but be quick as items/flats usually go within days.
These Buy & Sell, Rent & Let ads have always been open, Lamma-only, spam-free and private-posts-only (no property agents or buy/sell professionals!). The only income to keep this separately-hosted, privately-funded and -maintained forum running have been occasional, rare donations. If you've successfully used our forum in the past, consider becoming a donor, please.
P.S. See right, more new Classifieds just on a single day: Sep 14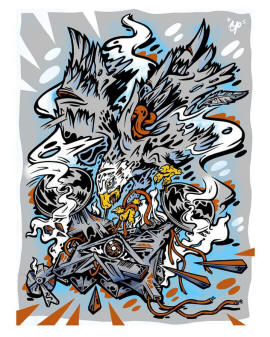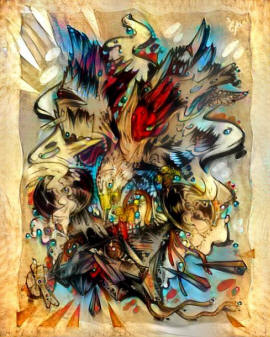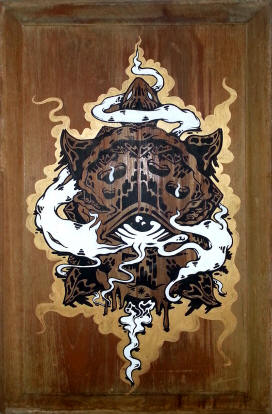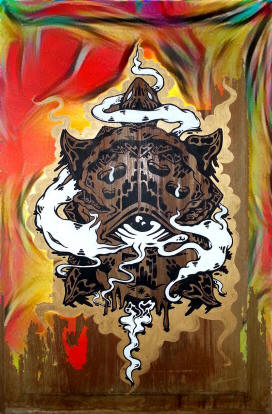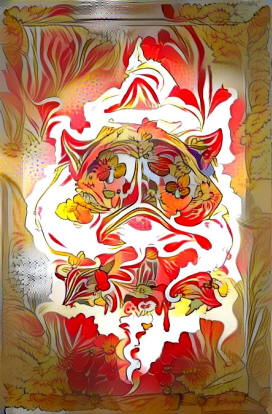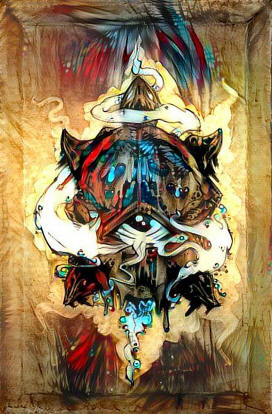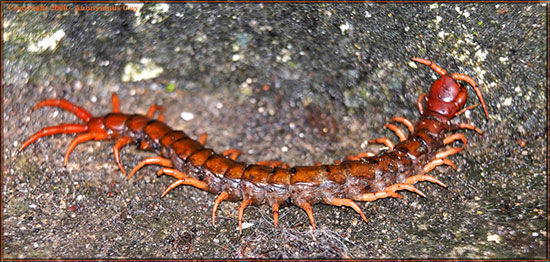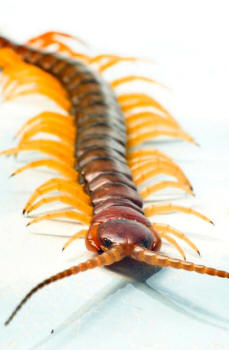 Laura from N. Lamma writes:
"2.00 am. A sudden pain in my right hand wakes me up! I turn on the light and see some blood is oozing out of a small puncture wound. The pain increases and so does the swelling.
I don't know what to think, but when you live on a island where poisonous snakes are common, you fear the worst. I put some ice on my hand and wait.
When I go back to the bedroom and remove the bed sheets for a better look, there it is, the biggest centipede I have ever seen in 18 years on Lamma! This is the stuff of nightmares, but I know that if I don't catch the bastard while it is in full view in my bed, I will never be able to sleep. I put on some rubber gloves and after a few attempts I manage to catch and release it outside.
I take some Ibuprofen for the pain, but it's too intense and I know it will keep me awake tonight. For those who have never seen a centipede, here are two pictures."
---

Here's the result of my own experience with a centipede stinging the top of my foot a few years ago, see below. I was just a small centipede, but I was a BIG wimp back then and it was my very first centipede sting ever. So I hobbled to the Lamma Clinic right away: 3 drugs for 1 full week!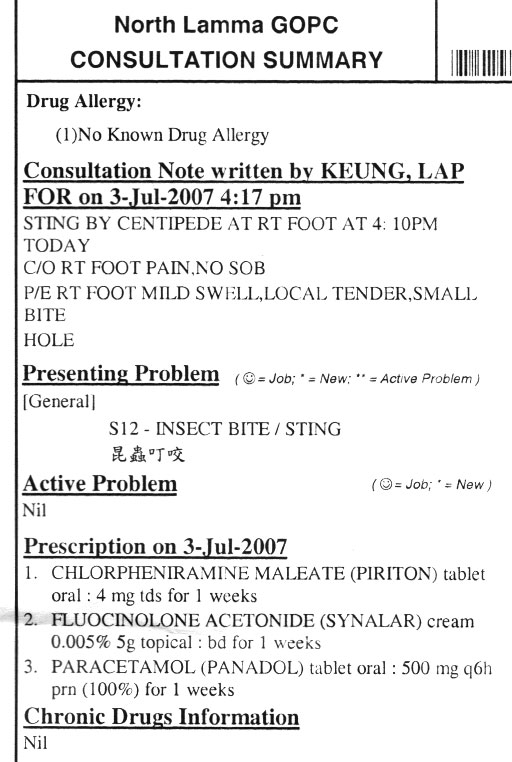 Nick the Bookman writes:
Jeezly goobers! (I read it in a book somewhere. Seems a suitably inscrutable way to sum up this Weird Year 2016). I've just arrived at Green Cottage to write this story, having heard on the BBC news that there has been a record turnout for yesterday's Legislative Council elections. Yesterday being 4/9/2016.
Today's SCMP (owned by Chinese mega-company Alibaba) reports that it's "the most politically critical and bitterly fought poll since the city's 1997 handover". And there appears to have been an almighty anti-establishment backlash with the opposition Democrats seizing the day. Vote counting is continuing s-l-o-w-l-y while frantic attempts are being made to try and find a positive spin to the result.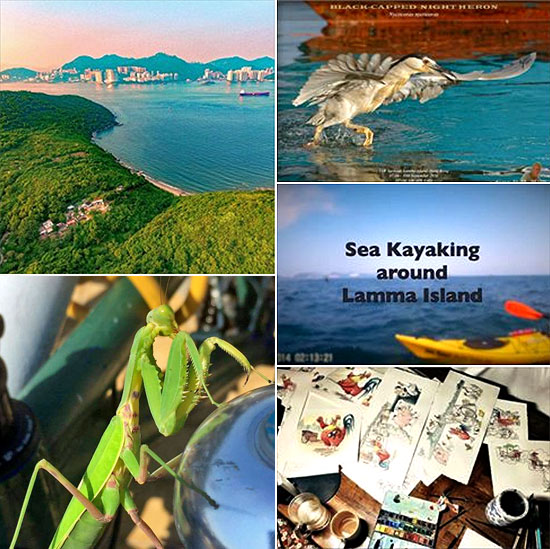 Lamma Spotlights of the Week, Sep 5, '16:
| | | |
| --- | --- | --- |
| PHOTO | | by Njohn |
| VIDEO | | by DJ Clark & David Ogg |
| WILDLIFE | | by Jo Burgos Wallace |
| BIRD | | by Guy R.H. Miller |
| ARTWORK | | by Used Pencil |
See former Spotlights - Submit your best Lamma photos/videos!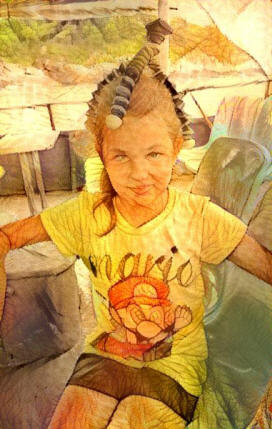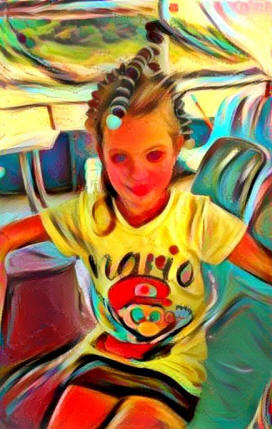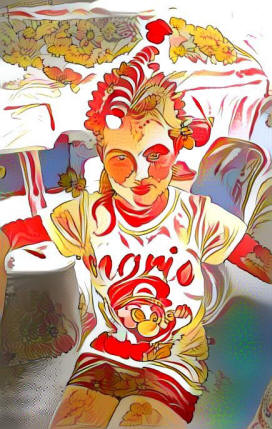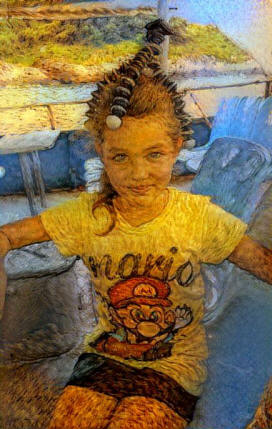 Potential Lamma's Next Supermodel, Deija, on the ferry from Aberdeen, returning from the Ap Lei Chau dragonboat races (see below). She really liked my flexible photo mini tripod.
The Tsui Wah ferry to/from Aberdeen, via Pak Kok, is such a friendly and relaxed environment, with amazing views going into Aberdeen Harbour, it's ideal for socialising, chatting with your neighbours and creative pursuits.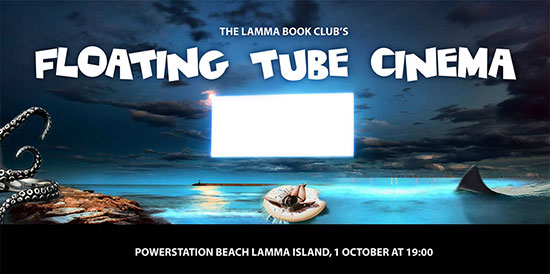 Another first-ever Lamma event! Float in a tube (provided by frequent event organiser The Lamma Book Club) off Power Station Beach, drink in hand while watching a movie on a huge screen? How does that sound?
This new type of event sold out within just a few days, limited to 150 air-filled tubes, so the next similar event is already in planning. Click on the poster above (I love the shark, but it didn't deter anybody from signing up!)

"Arrested?" That was the subject of an email I received from a Good Friend. She had seen me on a police boat at the YSW Ferry Pier on Sat, Aug 20: "The question remains, once they had fully checked your ID card, did they put you in irons or simply escort you somewhere?"
I replied: Hahaha!
Yes, they did indeed check my id card before setting off from YSW directly to Peng Chau and Cheung Chau!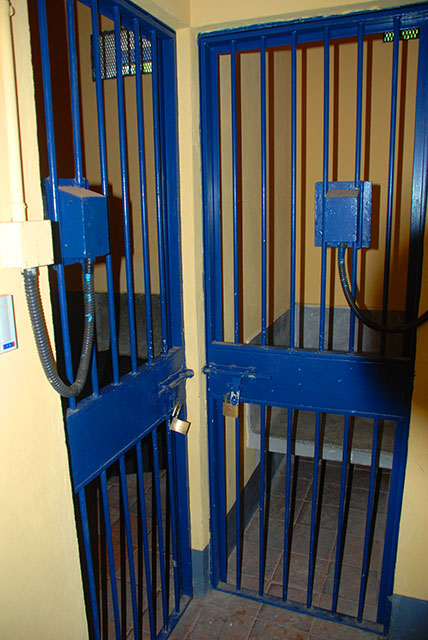 They deported me from Lamma to the Cheung Chau Police Carnival, as the only VIP from Lamma, picking up a primary school class in Peng Chau to come along as well. Lamma's 3 District Councilors had their own transportation and left after presenting some awards on stage.
My neighbour took the same ride a few weeks ago, after being arrested. They didn't let him out till the next evening, not even giving him a lift back. I've photographed the holding cells in police HQ in Cheung Chau and I would NOT want to sleep in there!
I was even permitted to sit besides the captain on the bridge and had a great view of the islands and the very choppy seas on the ride back from Cheung Chau on the same day. My photo album: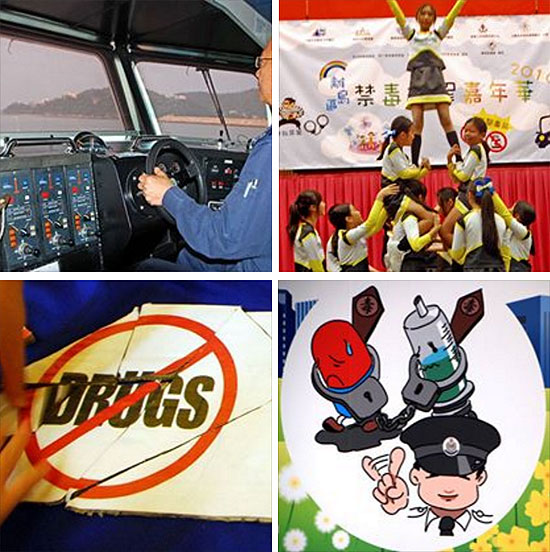 It was all thanks go to our new police chief, Rachel. After her initial No way! reply to me about me tagging along on the police launch Lamma-Cheung Chau, she asked her brand-new superior (also female), who said OK, no problem!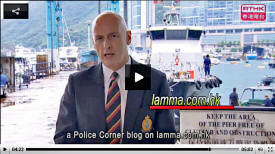 After Lamma.com.hk appeared in praising terms on RTHK's TV Police Report (in Cameron days) a while back, we seem to have become a part of their "community outreach" (PR) and as a "neutral media".
The Good Friend replied:
"Well LG! Dare I say how relieved I am not to have to be planning visits to you in jail! With tissues for Lamma-Por!"
---
P.S. Here's another event in Police HQ Cheung Chau (also the HQ of Lamma Police); photo gallery: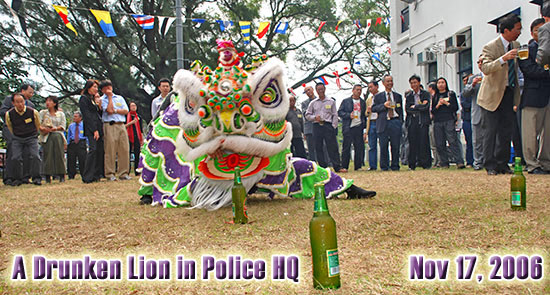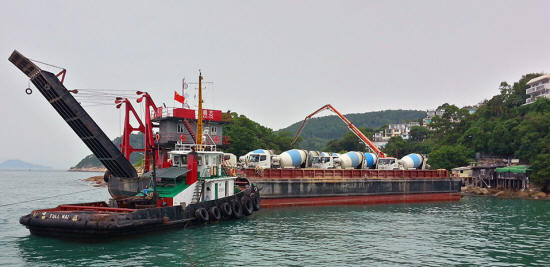 Another huge barge in Yung Shue Wan Harbour yesterday, full of cement mixers!? Not a welcome sight on our rural island, but maybe it was necessary?

---